Each year late in December, I take time to reflect on the past year (see my Annual Review). As part of that process, I review my writing and other creative activities at coachcarson.com. Then I share the best content of the year – including articles, guest posts, podcast interviews, and more. That's what you'll find in the rest of this article.
The last three years I shared my 2017 Top 10 List, 2016 Top 10 List, and 2015 Top 10 List. This 2018 edition will include:
CoachCarson.com highlights and stats from 2018
The top 10 coachcarson.com articles of 2018
My 9 guest posts at other sites in 2018
My 23 podcast appearances in 2018
But before I get to the top content, I'll share a few 2018 highlights and stats.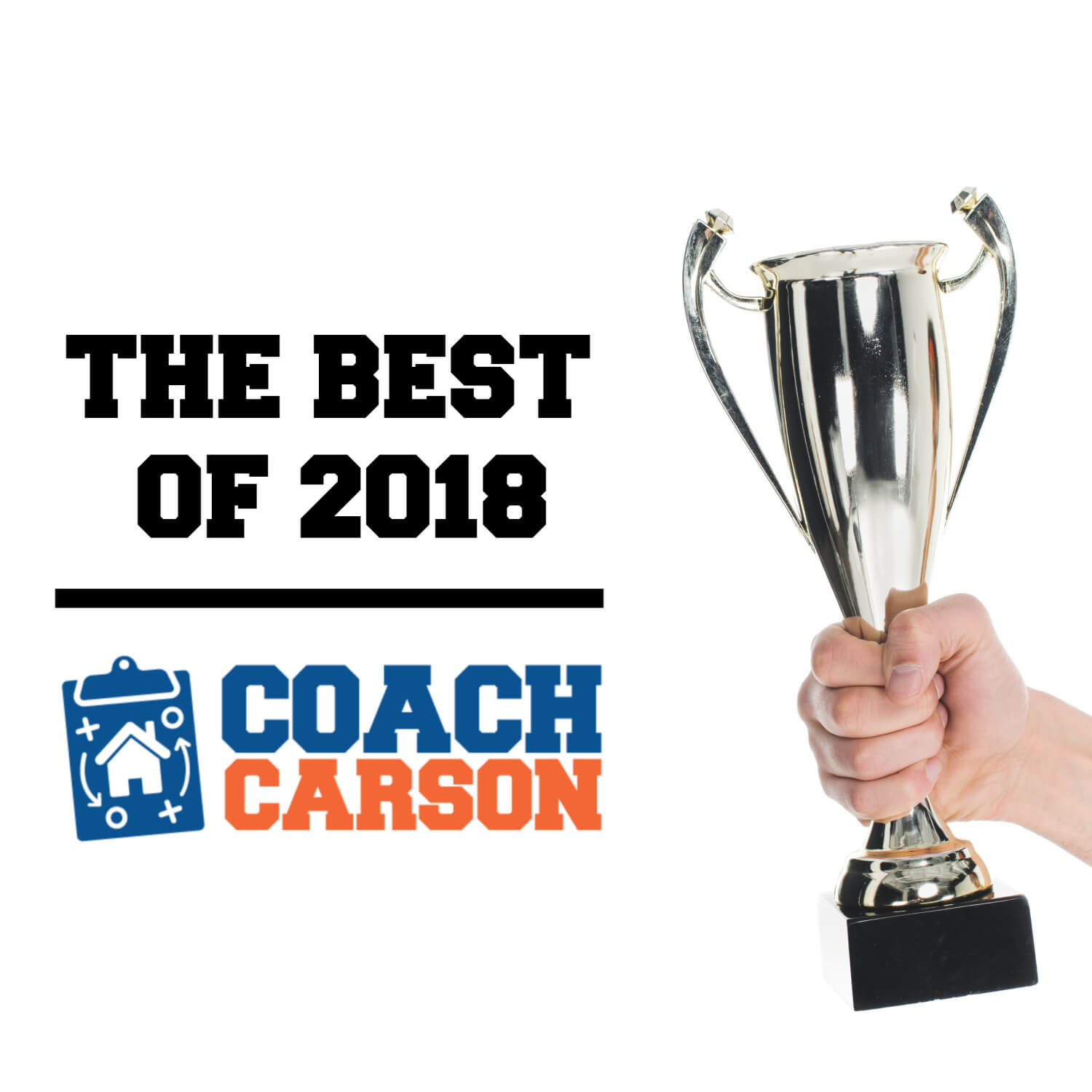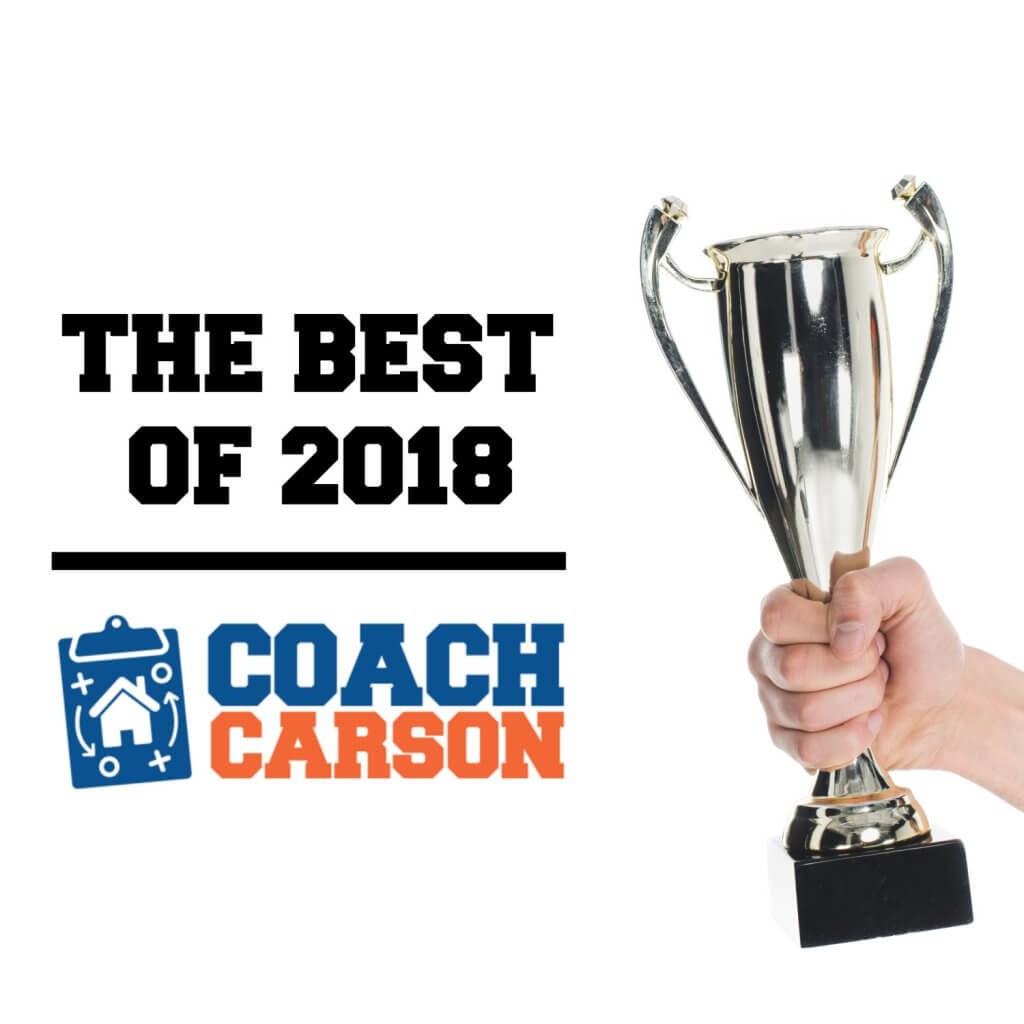 CoachCarson.com Highlights and Stats from 2018
These are mainly for me to measure my own progress, but I thought you might also be interested. As you can see,  it's been a busy year!
Email list subscribers grew from around 4,300 to over 10,700 (thank you!!!)
Published a book – Retire Early With Real Estate – with BiggerPockets. It even made it to #1 on the Amazon list for Real Estate books (even if only for a day!).
119 wonderful new students enrolled in Real Estate Start School, my premier online course and private community.  It will be open for enrollment again in March 2019.
Over 300 new students enrolled in Recession Proof Real Estate, an online course I partnered on with J Scott from 123flip.com.
Published 36 new articles here at coachcarson.com/blog

18 brand new articles from me
11 Investor Profiles featuring other awesome investors
2 guest posts from other bloggers
5 updated articles that I wrote in the past
For a total of wrote over 101,000 words published on the site

Wrote 9 guest posts on other sites (listed below)
Interviewed on 23 podcasts (listed below)
Charlotte, North Carolina's Mecklenburg Times syndicated 10 of my articles 
My articles were featured:
4 new videos published on my YouTube and Facebook Video channels (like last year – again not good! I have plans to do better in 2019 with a new "Ask Coach TV" series)
Hosted 6 Live Stream Q&A sessions on Facebook and YouTube (more to come in 2019!)
Featured in some mainstream and popular press outlets:
I imagine most of this list is more important to me than you! So, thanks for bearing with me.
The most important stat is that I hope at least a few of the articles or other pieces of content I've created this year have helped you in some way. That's the whole point!
Now here are this year's top 10 new articles on coachcarson.com.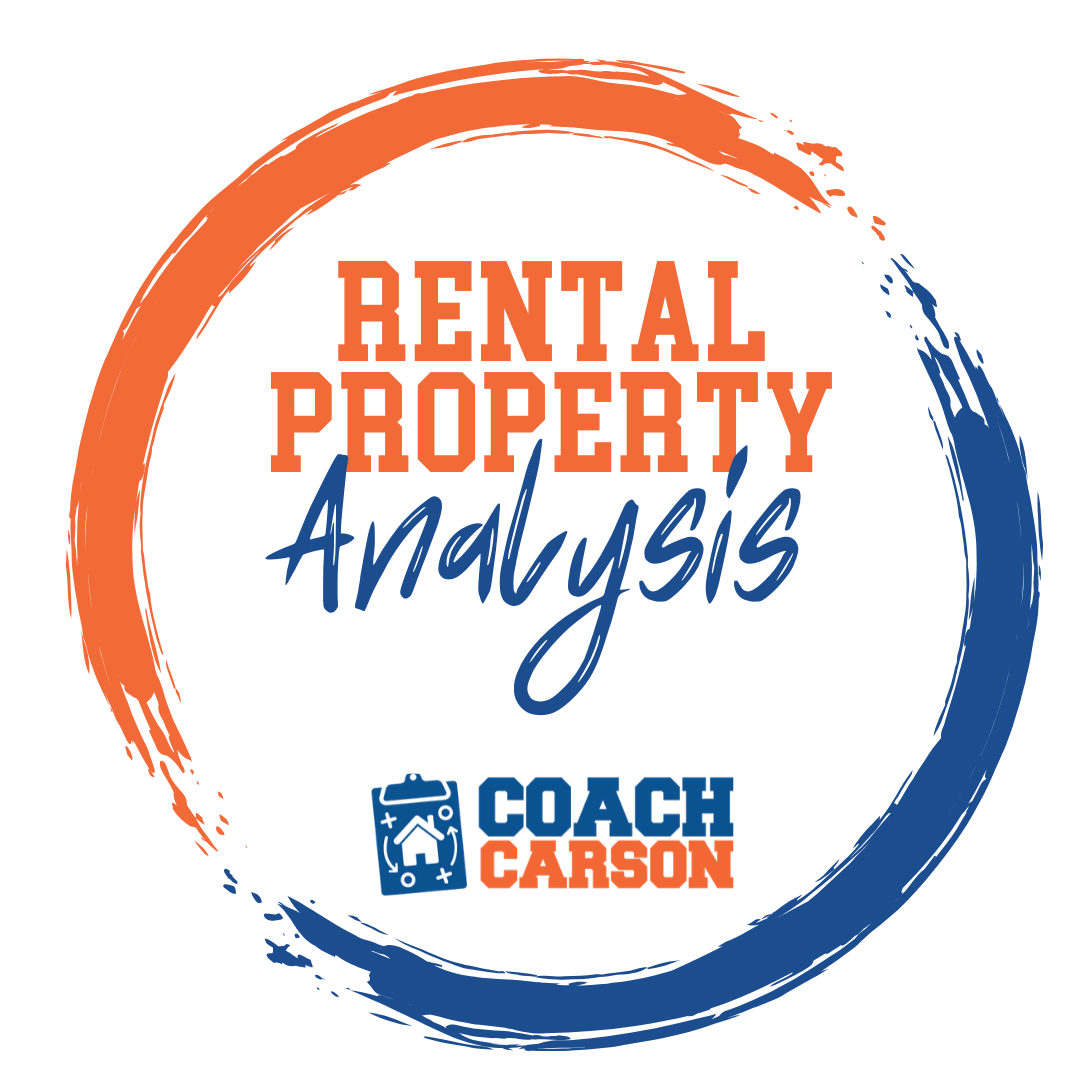 A course by Coach Carson that teaches you how to run the numbers so that you can confidently analyze and buy profitable rental properties. It also includes Coach's rental analysis spreadsheet.
Get the Course
**I based the ranking on page views (i.e. the number of times someone opened the article in their browser). This means the articles from earlier in the year have an advantage with more time to accumulate views. But it's the most objective statistic I could easily find.
The Most Popular New Articles of 2018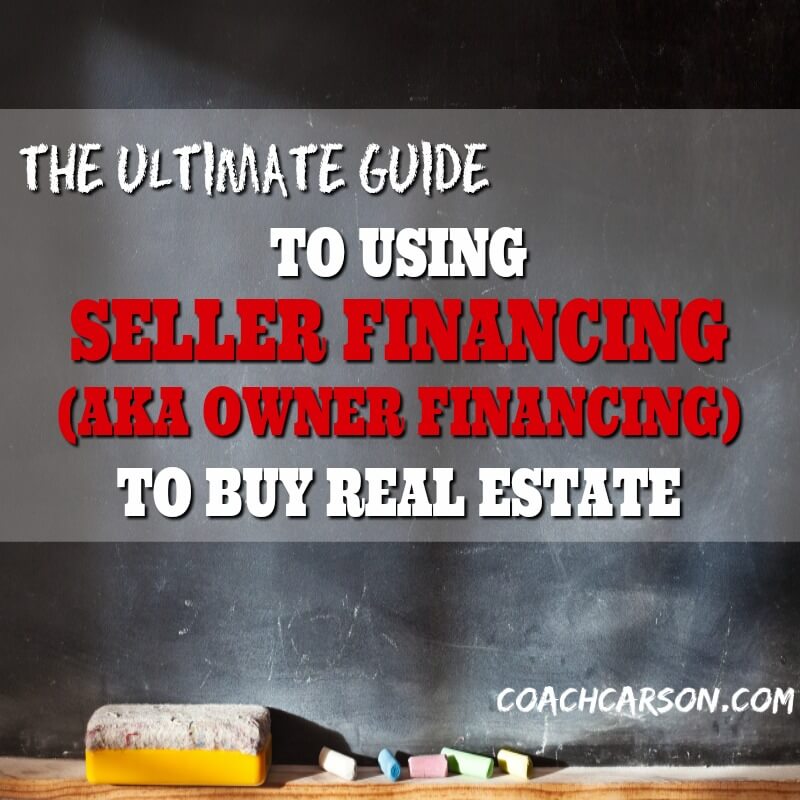 [11,931 page views]
This article is a comprehensive guide to show you how to buy real estate with seller financing (aka owner financing) and why it's a good idea. I have bought a lot of properties with seller financing, so this content is based on personal experience.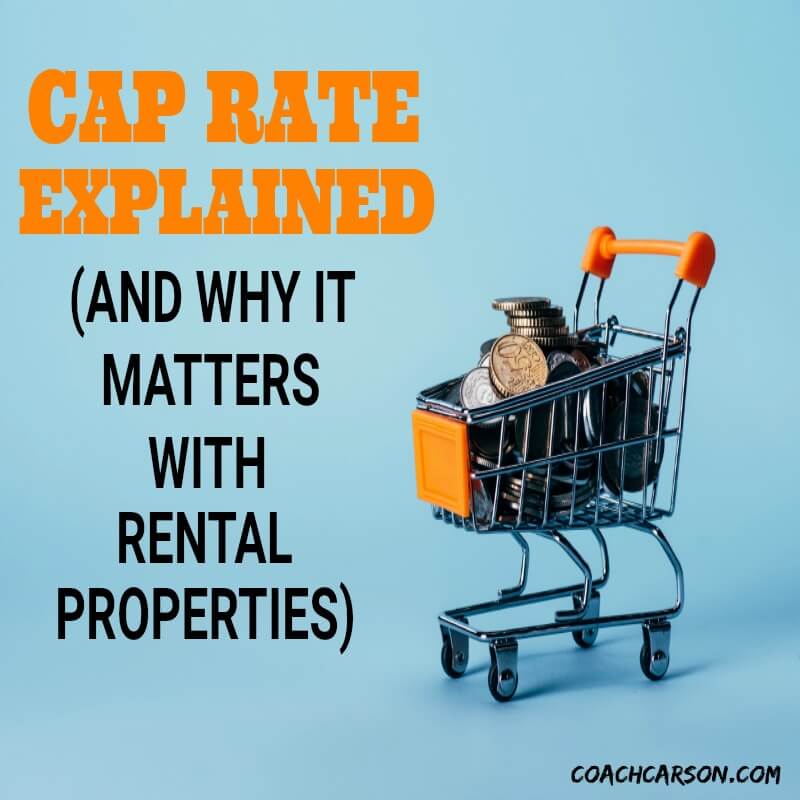 [9,412 page views]
Cap rates are one of the most important concepts in real estate investing. So in this article, I explain what a cap rate (aka a capitalization rate) is. I also share examples of how to use the cap rate formula in a very practical way to analyze real estate markets and rental properties.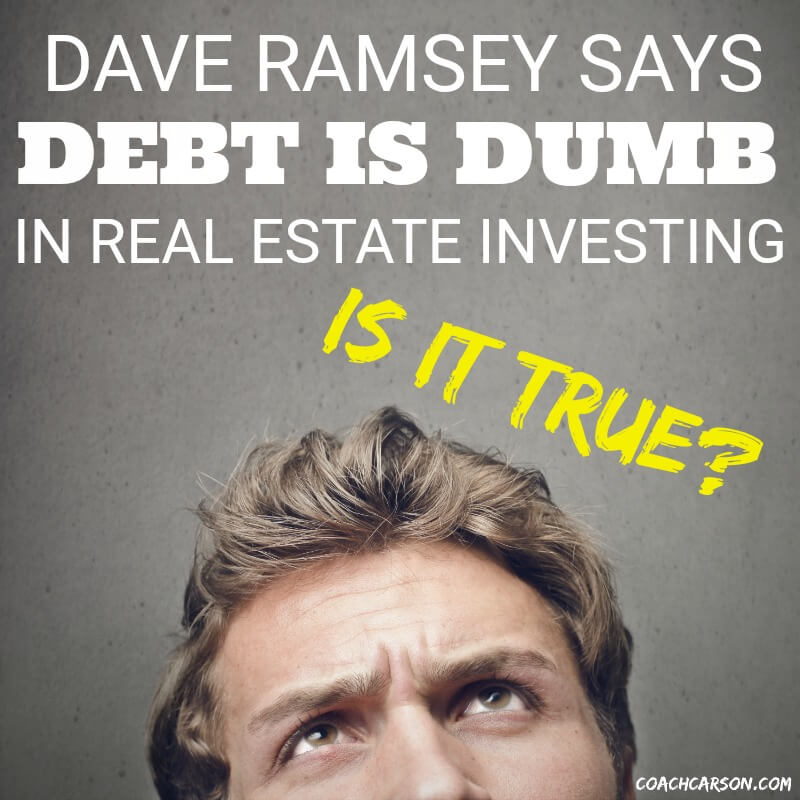 [8,170 page views]
Is Dave Ramsey right that debt is dumb? Or is there a way to use debt intelligently when you invest in real estate? In this article, I'll share why Dave is both right and wrong.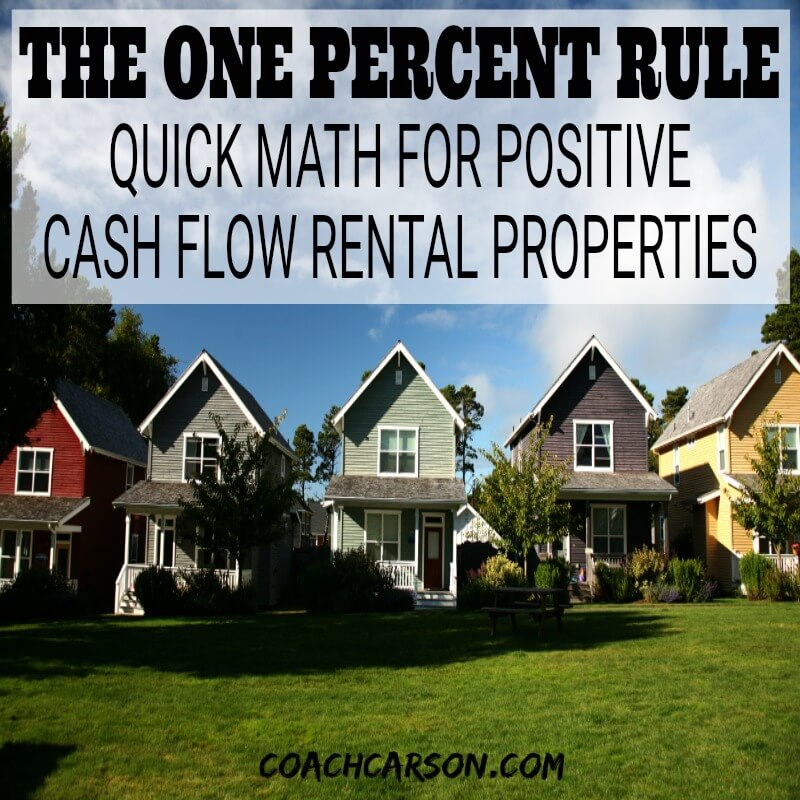 [8,071 page views]
The one percent rule in real estate is a tool to quickly filter and evaluate potential rental properties so that you make more cash flow. This article explains what it is, when to use it, and why it's helpful.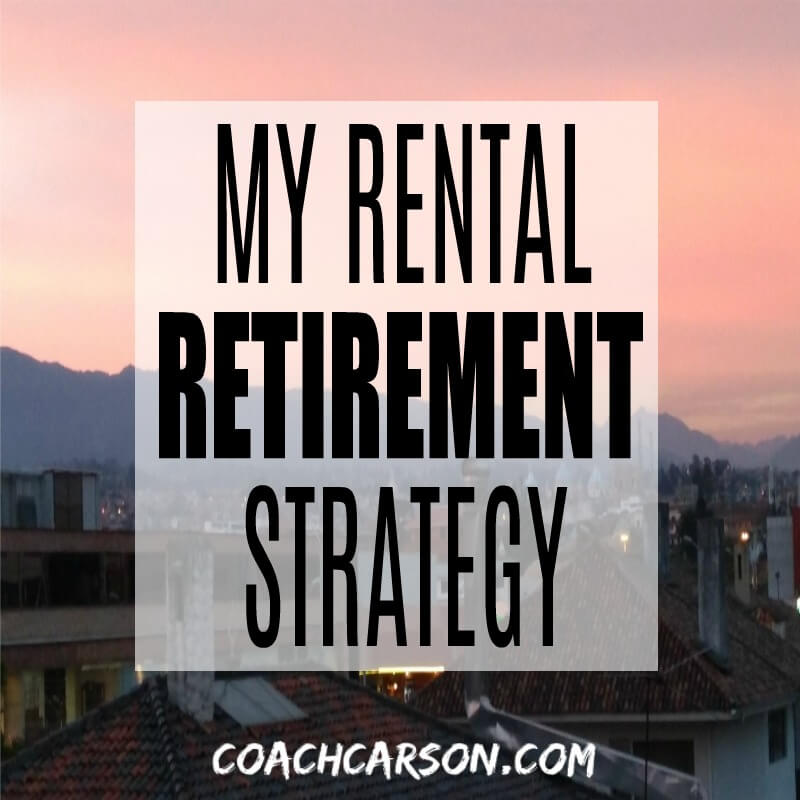 [7,634 page views]
In many ways this article was a preview to my book, Retire Early With Real Estate. It attempts to answer the question – how do you retire, live off your investments, and never run out of money. That's a big challenge, right? So in the article, I share my current strategy to do just that.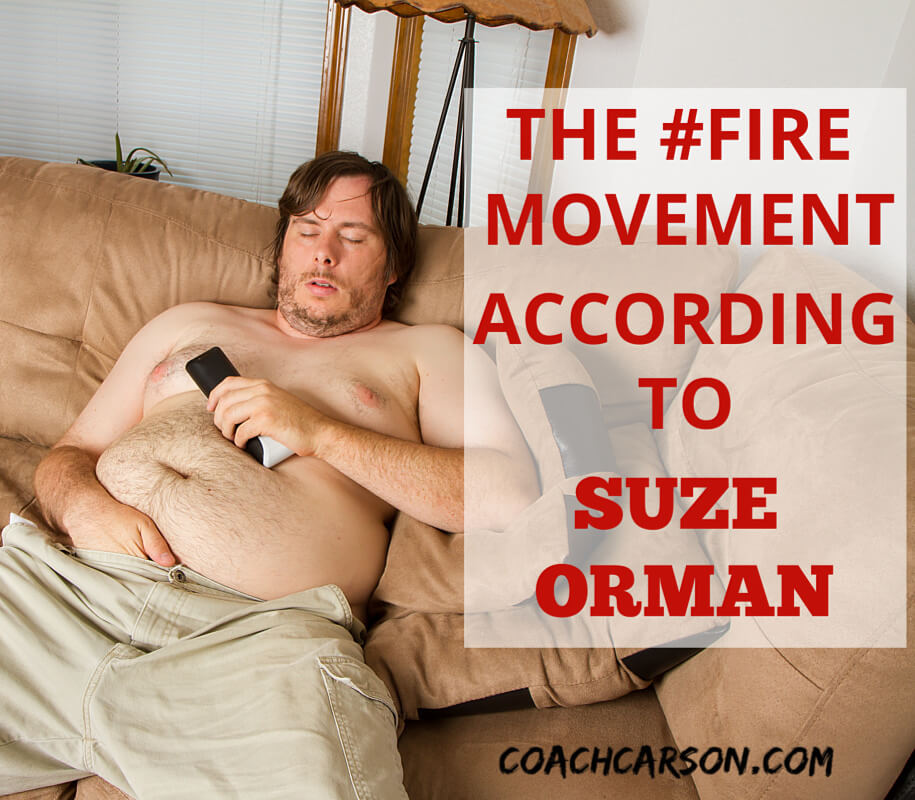 [6,353 page views]
In 2018 Suze Orman gave the FIRE (Financial Independence/Retire Early) movement a Suze-smackdown on a podcast interview. But she also got some BIG things wrong. I try to set things straight in this article.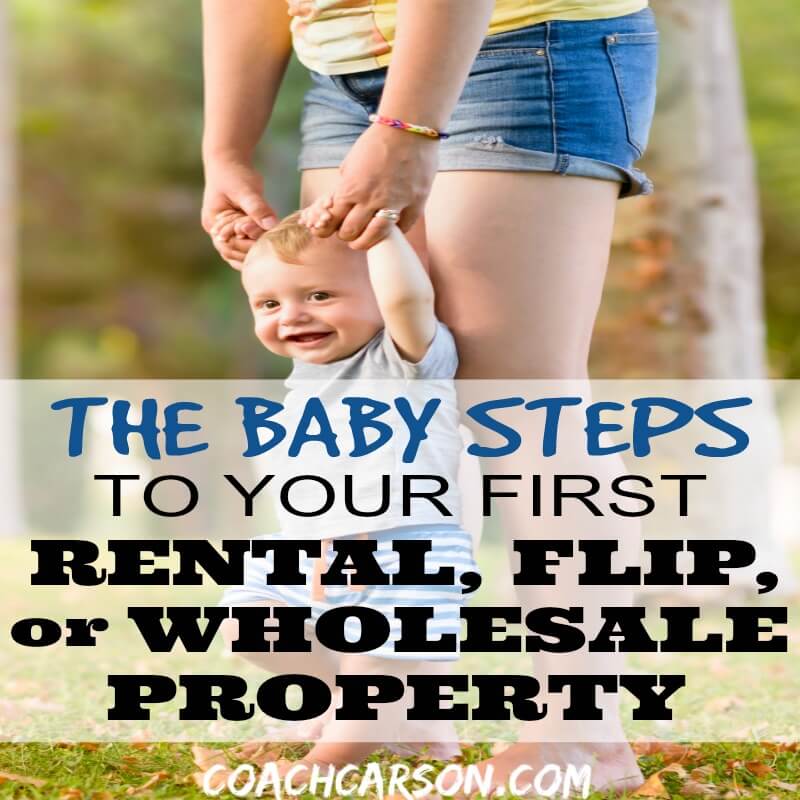 [4,983 page views]
Getting started in real estate investing isn't always easy. And the steps aren't always clear. So this article shares 6 real-life examples of how new real estate investors took baby steps to get started. The examples include rentals, flips, and wholesale deals.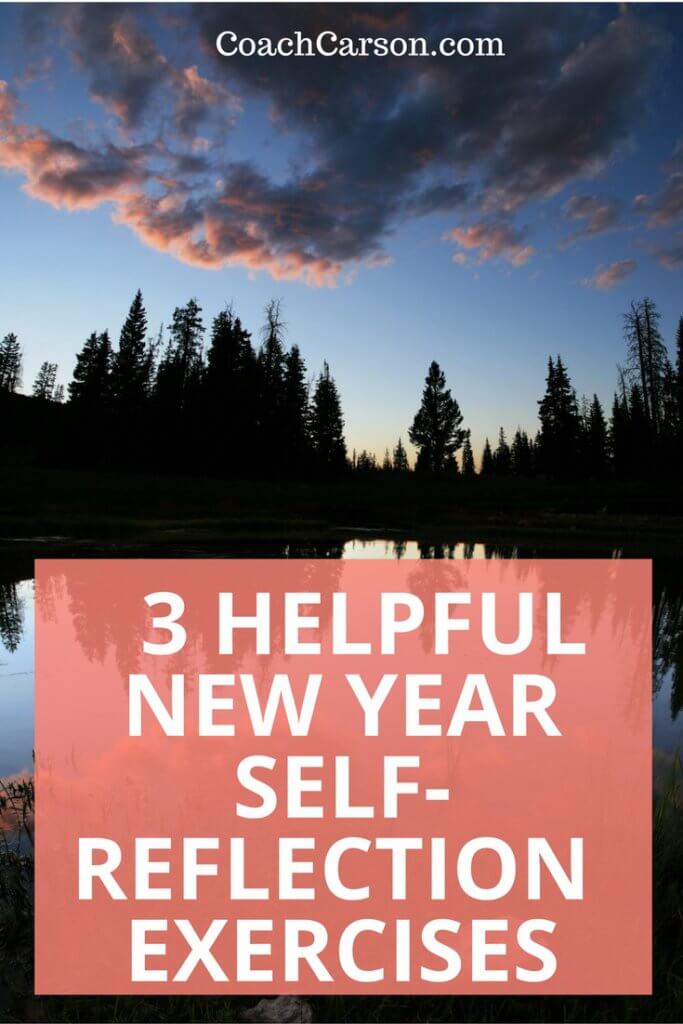 [4,853 page views]
I love to journal and think big picture. So, this article provides three of my favorite self-reflection exercises to help entrepreneurs and investors learn more about themselves and have a better new year as a result.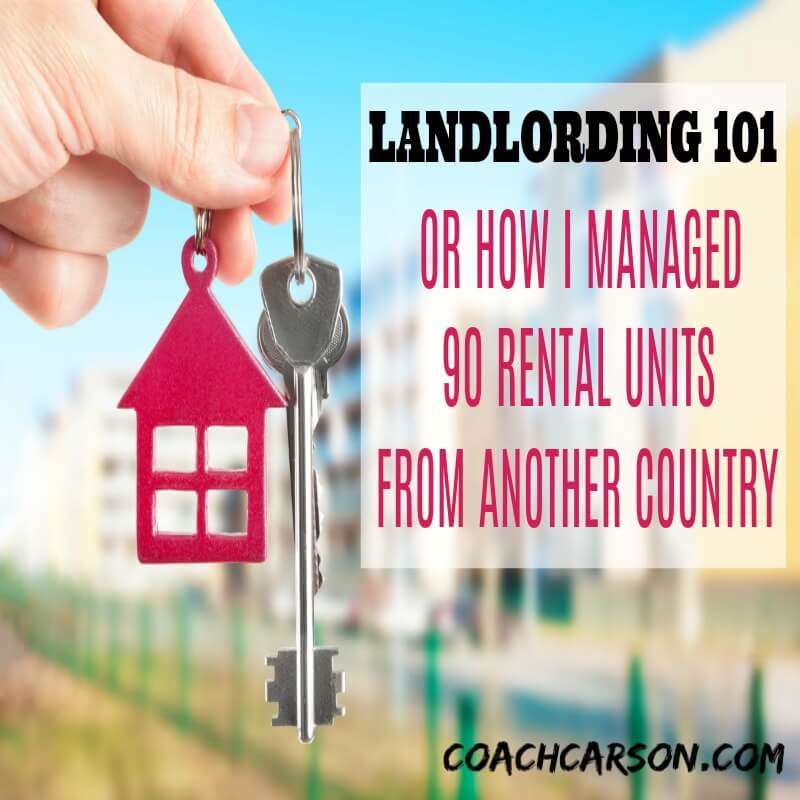 [4,415 page views]
My family and I moved to Cuenca, Ecuador during 2017 & 2018 and became ultra long distance landlords (2,611 miles to be exact!). This article explains the landlording strategies, step-by-step, that allowed me to manage (with help of course) 90 rental property units from another country.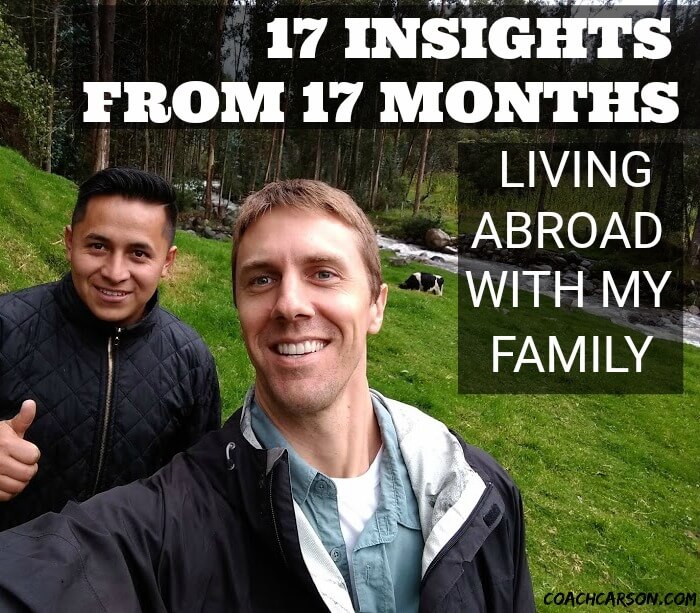 [3,753 page views]
In 2018 my family and I returned to the U.S. after 17 months in Cuenca, Ecuador. Honestly, I had a hard time adjusting back to life in the states. This article helped me process my time in Ecuador with 17 insights and lessons from our time living abroad.
If you'd like a full list of all my articles in 2018 and before, you can visit the archive page.
My Guest Posts in 2018
I try to do my best work when I have the opportunity to be a guest author for another site.  So, you may enjoy checking out some of my guest posts on the list below.
Christopher Guest Post – Coach Carson – This is a post where my friend Leif interviewed me at his site PhysicianOnFire.com.
Never Pay Taxes Again Using Rental Properties – Jeremy at GoCurryCracker.com is known for traveling the globe with a family and minimizing income tax exposure. At his request, I shared how real estate investors can be good at this too.
The Incredible Tax Benefits of Real Estate Investing – I updated this comprehensive post over at MadFientist.com to reflect changes from the 2017 U.S. tax reform law.
Is It Still Possible to Make Money With Real Estate – This post over at my friend Jillian's site MontanaMoneyAdventures.com shares 5 strategies to still buy good deals even in a hot market (or any market).
Using Real Estate to Retire Early – This was a written interview with my friend Chris Mamula over at one of my favorite retirement sites – CanIRetireYet.com
10 Absolute Must-Read Real Estate Books For Beginning Investors – I updated this popular BiggerPockets.com article to add some of my new favorite books that every beginner real estate investor should read
3 Lessons I Learned Surveying 851 Current & Aspiring Early Retirees  – Before I wrote my book Retire Early With Real Estate, I surveyed over 851 current and aspiring early retirees. Here were the main lessons I learned over at BiggerPockets.com
The Simple Math of Early Retirement With Real Estate [With Real-Life Example!] – Early retirement isn't easy. But the math (especially with real estate) is simple. This BiggerPockets.com article explains the math.
5 Reasons Real Estate Is the Perfect Early Retirement Tool – This BiggerPockets.com article explains 5 reasons I'm such a big fan of using real estate to retire early.
My Podcast Appearances in 2018
I'll be starting my own podcast in January 2019! But in 2018, I did a LOT of interviews on other shows. So if you like listening to podcasts and want to binge on some cool shows, here are my appearances in 2018:
Thank you for being a part of coachcarson.com in 2018! Serving you is a privilege. I hope you'll stick around for more in 2019.
Did you have a favorite article or podcast interview from 2018? And other feedback or comments?
Get My Free Real Estate Investing Toolkit!
Enter your email address and click "Get Toolkit"