85+ Recommended Tools & Resources For Real Estate Investors
Just like carpenters use tools & resources to build houses, real estate investors use tools & resources to build their businesses. I created this page to share what I recommend in your real estate investing toolbox.
Some (but not all) of the tools & resources below have affiliate links, which means my company will earn a small commission (at no cost to you) if you purchase their product (see full affiliate disclosure).  But many of the others I recommend are free or don't pay any commission. With any product, make sure it fits your needs or goals before spending any money.
The bottom line – I chose these tools & resources first for their potential usefulness, not whether they make me money.  Enjoy!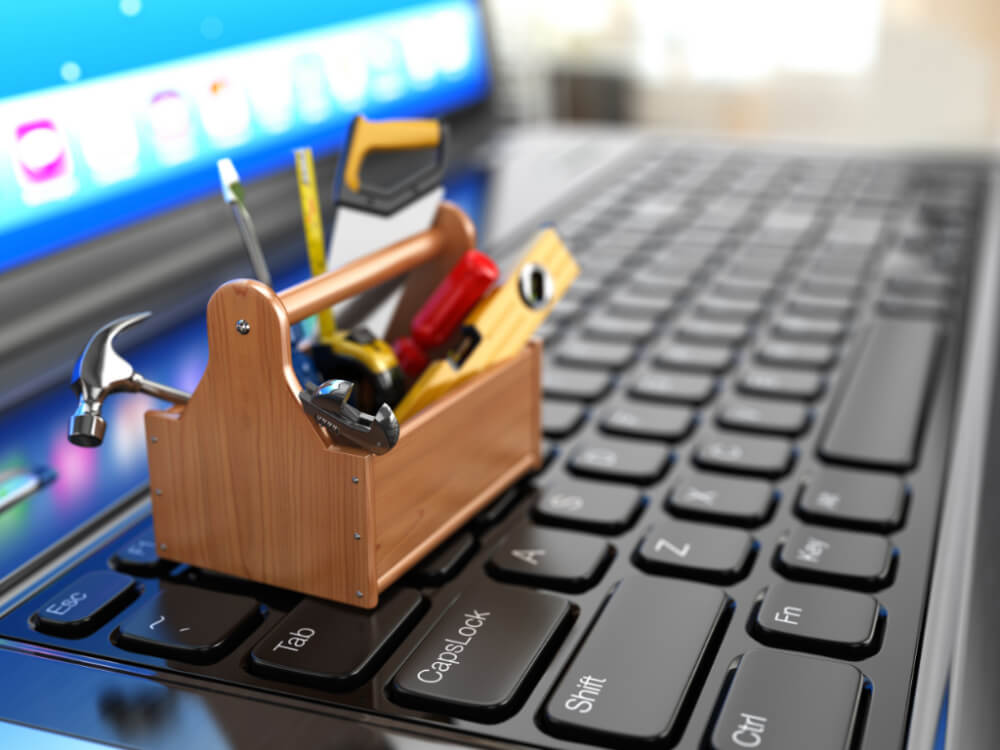 Table of Contents
Here is a table of contents for the categories of this resource page. You can click on each link to go directly to that category.
Personal Finance & Banking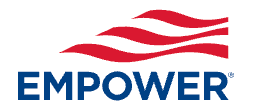 Personal Capital is now Empower, a free online software that helps you organize and track your net worth and all of your financial accounts. Before Empower I struggled to keep track of my accounts because they were spread out between multiple 401ks/IRAs, banks, real estate investments, and brokerage accounts.  Spreadsheets helped, but they were tough to keep up to date. Now, at the click of a button, I have everything automatically up to date, presented in easy-to-understand charts and reports. While Personal Capital is a free tool, they do make money by offering their own mutual funds and advising service. However, you're free to just say "No" to those if you aren't interested.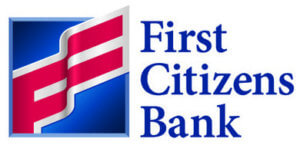 Local or Regional Banks are my preference for business checking and saving. I like to pick up the phone or send a quick email to a local person I know.  And if there's a problem, it won't take days of red tape to get to a decision-maker. Wherever you're located, you can ask other local businesses and investors for their recommendation.  You can also click here to see if First Citizens Bank, the bank I use, is located near you.
Capital One 360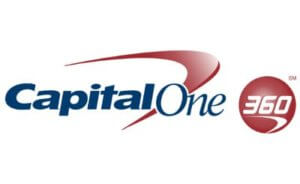 is an online savings account I've used for years. They pay higher than average interest (which doesn't say much!), and their user experience is great. For example, I can set up separate savings accounts within seconds for different categories (ex: car, house, child's college, investment, etc). I also like their Capital One Venture One credit card ™ as my every day, no annual fee, travel rewards card.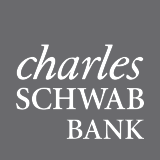 Schwab Bank High Yield Checking was a recent addition for me because it made a lot of sense as a bank account for international travel. They reimburse ALL fees from ATMs, anywhere in the world.
Vanguard
is the brokerage I use and recommend for stock & bond investing and for non-real estate retirement accounts. Their index funds consistently have among the lowest fees of the mutual fund industry.  In addition, their entire corporate ownership structure is built to serve investors first (and not to charge excessive fees that only fatten the pocket of middlemen).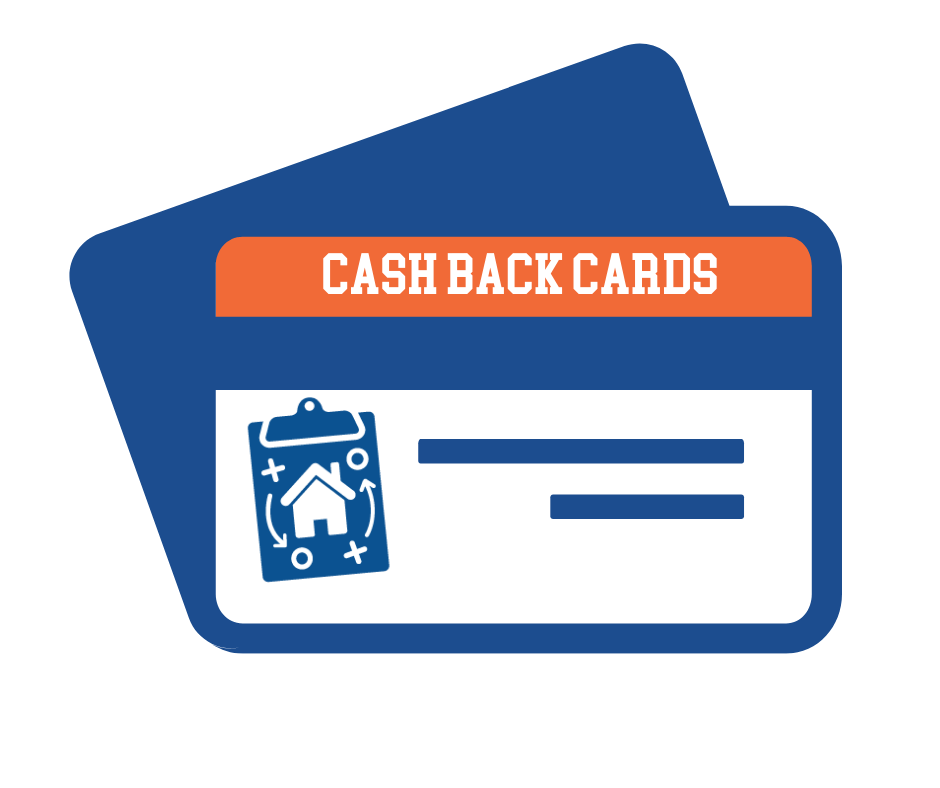 Cash Back Credit Cards can be an effective tool when choosing the right card, with the best rewards for your situation whether that be travel, cash or rewards points.  You can also wisely use rewards cards for business expenses.  Here's my run down of the current favorite cards in each category.

Student Loan Planner is an amazing resource for those with large student debt balances. My friend Travis Hornsby founded the website after helping his wife and her friends with their six-figure student loan balances. You can get both free advice, refinancing options, and paid consulting depending on your needs.

Your Money or Your Life is hands down my favorite personal finance book. It hasn't been updated for a while, but the philosophy and advice are awesome. It's the book I would make required reading for high school and college grads.
The Simple Path to Wealth is an excellent book about a simple (yet effective) approach to stock investing using low-cost index funds. It's written by my blogging friend, Jim Collins. You can also read his excellent, free Stock Series on his website.
Banking and Financial Literacy For Teens and Kids  is a helpful resource recommended to me by Taryn, a student in a financial literacy class for 10-14 years led by LouAnne Taylor at Booklicious.net.
---
Self-Directed 401k/IRA
I have used self-directed retirement accounts since I was 24 years old in order to invest my retirement funds in assets I know – like private loans, tax liens, and properties. You can set up IRAs (traditional and Roth), Solo 401ks (THE best retirement account available if you're self-employed), Health Savings Accounts (called "the ultimate retirement account" by the MadFientist), and even Coverdell Education accounts. If you're interested, these resources below will help you get started.
Rules & Regulations for self-directed IRA/401k accounts are summarized at Wikipedia.com. The wiki article also contains links to some of the relevant laws and IRS publications if you are interested in digging further.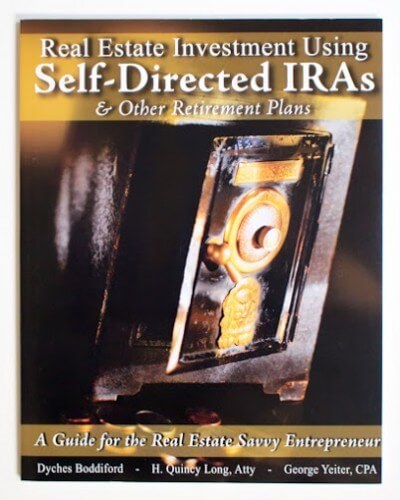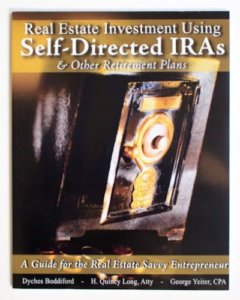 Real Estate Investment Using Self-Directed IRAs is a written guide that explains how to use your self-directed retirement account to invest in real estate or related assets like private mortgages and tax liens.  The author is Dyches Boddiford, a veteran of almost 40 years in the business.  Dyches is the teacher I trust most on this subject. There are MANY pitfalls with expensive consequences if you don't follow the IRS rules for self-directed accounts. So, this is a must-have for your bookshelf if you are considering this type of retirement investing.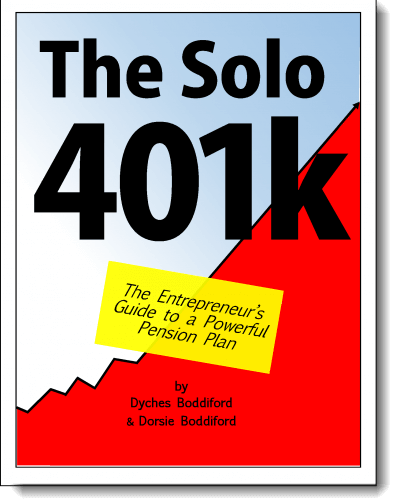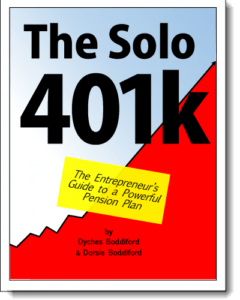 The Solo 401k: The Entrepreneur's Guide to a Powerful Pension Plan is a written guide about the Solo 401k by Dyches Boddiford and Dorsie Boddiford. This type of account was designed for Americans entrepreneurs with no full-time employees other than the business owner(s) and their spouse(s). What makes it so powerful? Contributions to a Solo 401k can be 2x, 3x, 4x+ higher than limits for a normal IRA. There are no income restrictions for Roth component contributions. And the prohibited transaction penalties are also much kinder in the Solo 401k vs. the IRA.
---
Property Management Software & Tenant Screening


Avail.co is a fantastic, free rental property software for the DIY landlord. If you self-manage between 1 and 20 properties (or more), this software can help you collect rent, market properties, get tenant applications, run credit/background checks, sign digital leases, manage maintenance, and much more.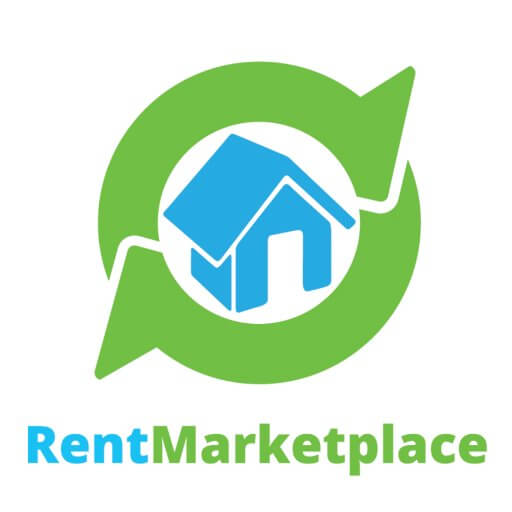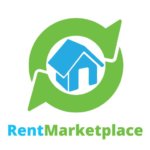 Rent Marketplace is a free online software that lets you accept tenant applications, order credit/background checks, and complete your lease.  It's all done online with a simple account you can access anywhere.  I have used this software once for a rental my wife and I own and self-manage outside of my real estate business.
Buildium (paid service) is the software my business partner and I used in the past to self-manage 60 of our investment properties (we currently hired property managers to manage most of them). Getting this software was a HUGE game changer for us! We used it to advertise rentals, accept applications, screen tenants, collect online payments, sign leases remotely, track property maintenance, pay bills, do bookkeeping, and more.  For less than the cost of cable, we were able to systematize and optimize our entire landlord business. And because it's all done in the cloud, we could manage our business anywhere we have internet access.

Quickbooks is an accounting software, but it can pull double-duty to also manage properties.  This is the solution we used to manage our properties for over a decade before switching to Buildium. If you only have a few properties or if you use 3rd party property manager, this is the perfect and more affordable solution for you.
---
Property Research
Public Property Records are typically available for free in your county or municipality. Because local governments charge property taxes, they have a department that tracks and organizes real estate information and makes it available to the public.  You can use this data to find contact information for owners of properties, study recent sales, and learn other useful information about properties (like property taxes). Start by searching Google for "tax assessor [enter your county/city here]." You can also call your local government and ask for the department that handles tax assessment or real estate valuation.
Zillow

is a free website that does a good job of giving you a variety of data in a user-friendly format.  You can find sold and rent comparables when you are evaluating a potential property purchase.  I like to use the map function and find properties in the vicinity of my subject property. While Zillow's "Zestimate" of value and rent are interesting for a first step, keep in mind they are not always accurate.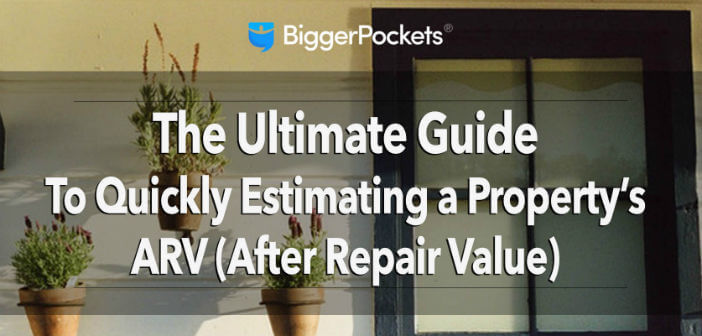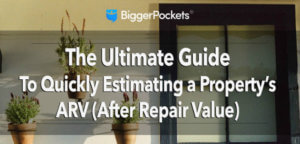 The Ultimate Guide to Quickly Estimating a Property's ARV is a comprehensive guide I wrote on BiggerPockets.com. It shows you how to quickly estimate the value of a property using free tools like Zillow. It includes step by step pictures and links.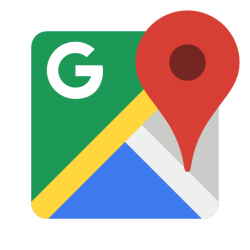 Google Maps is an incredible free resource that I use almost daily. Without having to go visit a property, you can get a quick glance at the property and the neighborhood – both from above and from street view (if available).  It's also handy for directions on the way to a property.
The Multiple Listing Service (MLS) is a database of all current and past properties for sale that were listed by real estate agents. The MLS is my preferred method to study sales and values in my target market. To get the most comprehensive data (including sold properties) you must be a Realtor or appraiser. So, it's helpful to have a friendly agent who will give you data when you need it. But many of the local MLS databases have free, public online access to view current listings.  You can search this directory for the name of your local MLS. Then search Google to get their website with access to listings.
---
Real Estate Analysis (Running the Numbers)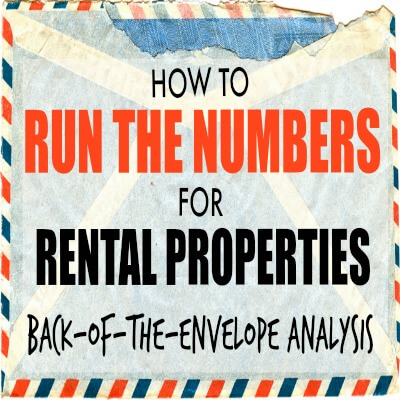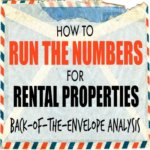 How to Run the Numbers For Rental Properties – Back-of-the-Envelope Analysis – This is a comprehensive guide I wrote to help you quickly and confidently run the numbers for rental properties.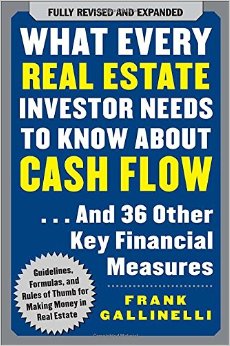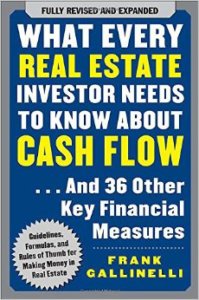 What Every Real Estate Investor Needs to Know About Cash Flow  – This is a great book by Frank Gallinelli that you can use to learn how to analyze real estate like a pro. It has also been a helpful tool to keep on my bookshelf so that I can pull it down whenever I need to review a particular analysis technique or term.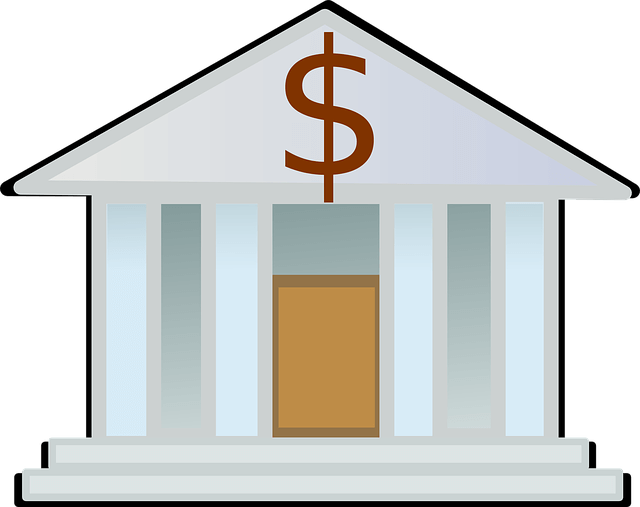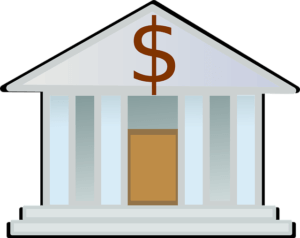 Amortization Calculator that you can use when estimating mortgage payments. This site is free, simple, and very useful. I've used it for many years.


Real Estate Investment Calculators from BiggerPockets are helpful to double check your back-of-the-envelope analysis. They have separate calculators for buy-and-hold rentals, fix-and-flip deals, B.R.R.R. (Buy-Remodel-Rent-Repeat) deals, and wholesale deals. They're also a lot of fun (if you're a real estate nerd like me)!

Rentometer is the go-to source for rental data. Real estate investors & professionals rely on Rentometer because it is the fastest and easiest way to access quality rent data across the U.S.Rentometer provides over 500,000 rent reports a month and gets rave reviews from customers. It's also one of the key tools I recommend to all of my students inside my course, Real Estate Deal School. You can start your free trial today by clicking HERE.
---
Communication Tools

Republic Wireless is the cell phone plan I use.  If you like Android smartphones, this is the perfect way to save money. We pay between $10 – $30/month per phone for our plans that include data, talk, and text. The company has a unique technology that automatically switches from cell to wi-fi (even during a call). This saves the company (and you) money.  I even use my U.S. phone internationally when I have wi-fi access.

Google Voice is an awesome, free tool.  I use it for voicemail on our phone, but I also use it as a dedicated phone number for things like taking calls when leasing rentals. You get a free, unique phone number for each Google account you have.

Ring Central is a virtual phone/fax service. It's a little like Google Voice, but it has more features. We have used it for a fax line for several years (although that's a dying technology). But you can also create an auto-receptionist and a custom greeting that lets callers wait for an available employee. And like Google Voice, you can forward a call to any phone line of your choice or make calls from any phone using your office phone number.
---
Website Creation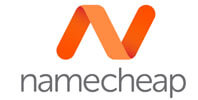 Name Cheap lets you buy your website's domain name very cheap (as the name implies).  I recently started using them after some of the other popular sites like GoDaddy got too expensive. I've been very happy so far.

Blue Host is a hosting service for your website with very reasonable rates. It also has very simple, one-click installation of free software that can run your site, like WordPress (which I use and recommend).  While there are faster hosting services, Blue Host has been very reliable for me. And the customer service has been great when I need it.

StudioPress provides premium themes for WordPress. Themes are the custom look and function of your individual website. Studio Press has a great reputation for security, functionality, and SEO (search engine optimization).  For CoachCarson.com I use a Studio Press theme called Minimum Pro. For real estate sites, I have heard other real estate professionals recommend the theme Agent Pro. But you can choose from a wide variety of themes by clicking on the logo above.
---
Virtual/Paperless Office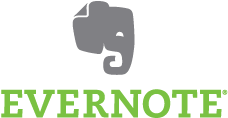 Evernote is an online app that helps you categorize, remember, and organize everything. We use it as our paperless filing system for our business. You can read more details about our system in this article (see tool #6).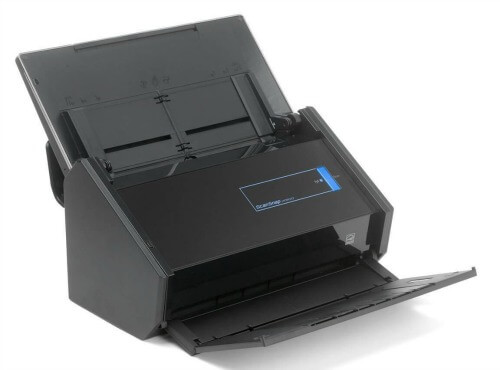 Fujitsu iX500 is a top-of-the-line scanner we use to scan all of the paper associated with our business. It's FAST (25 pages per minute) and smooth, which amazed me after using other clumsy and slow scanners before this one. After scanning, we upload the files to our paperless filing system in Evernote.
---
Bookkeeping

Quickbooks is my favorite accounting software. It's flexible and powerful, and it can handle just about any accounting function you need. You can use either the online/cloud-based version or the desktop version. I personally use the desktop version because it costs less and has the functions we like.
---
Personal Productivity, Creativity, & Better Thinking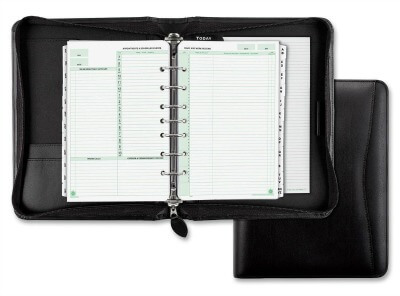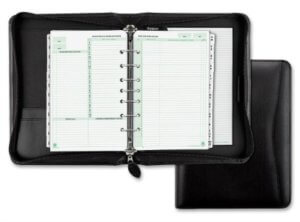 A Personal Planner is my organization tool of choice. Yes, it's old school. But I have found that simplicity makes it less distracting and less prone to rabbit holes of unproductive behavior on a smart phone. I've written a few articles about how I use my planner, including The Collection Habit – How to Get Everything Off Your Mind; 5 To-Do Lists That Keep Me Sane; The List of 10 – My Weekly System For Getting Priorities Done; A To-Think List – How to Consistently Stimulate Your Best Thinking.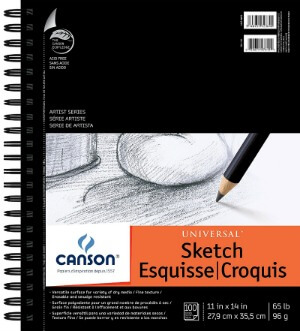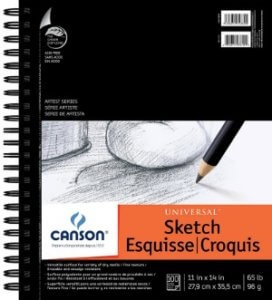 A BIG Sketch Pad is what I use for brainstorming, journaling, planning projects, and taking notes when I attend classes or listen to education online. Your brain power is enormous, and I have found small pieces of paper confine you to small thinking. So, this BIG sketch pad along with your favorite writing utensils do the trick!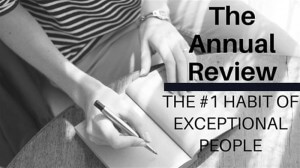 The Annual Review is my ritual towards the end of each year. It's a process that has helped me set and accomplish more goals than I could have ever imagined over the last 15 years. It takes the big visions you have and breaks them into practical, achievable plans for the upcoming year.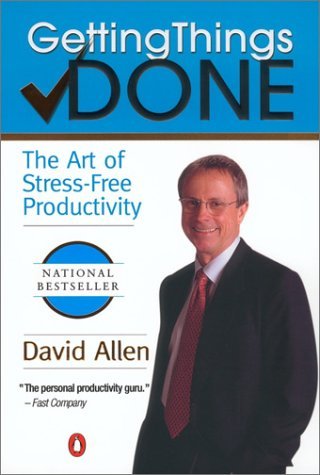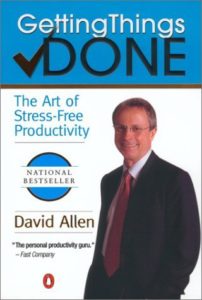 Getting Things Done by David Allen is a fantastic book that gave me many of my best productivity habits and systems. If you haven't read it yet, it's a must-have on your bookshelf.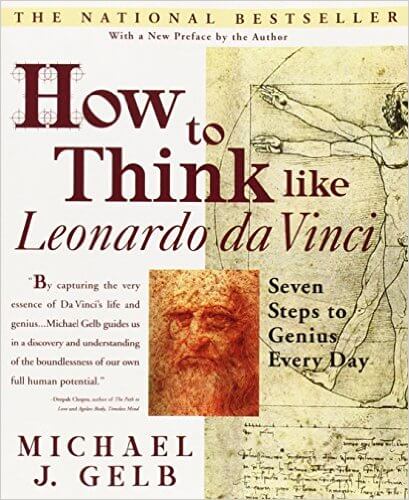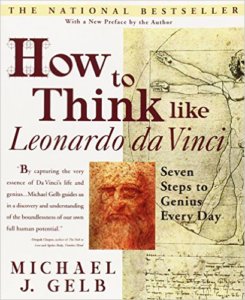 How to Think Like Leonardo da Vinci by Michael Gelb was a gift to me in college, and I have reread it many times since. This book helped me become a more creative, well-rounded thinker and person. One exercise from the book, called "100 questions" is life-changing. I do it in my journal every 2-3 years.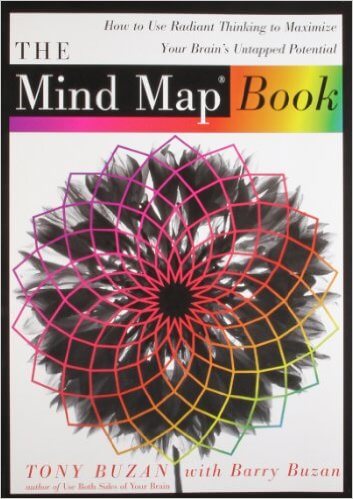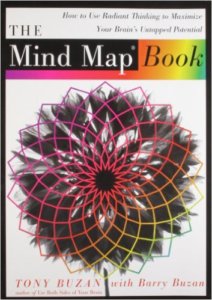 The Mind Map Book by Tony Buzan taught me how to use one of my favorite creativity tools – mind maps. I use mind maps to brainstorm, plan businesses & projects, journal, organize teaching topics, organize articles, etc. I find it a more natural and stimulating way to think on paper than more traditional forms like lists or outlines.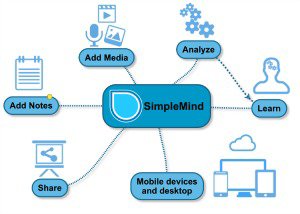 Simple Mind is a digital mind mapping tool I like to use if I'm not drawing in my sketch book. It is particularly nice if you're creating a mind map for a presentation to others. Plus it's just a lot of fun to use!
Khan Academy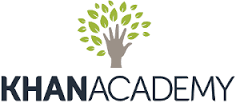 is my favorite place to learn online.  It's also where I practice basic math with my two young daughters. Sal Khan started it as a series of YouTube videos to tutor math for his cousins. Now it's a global phenomenon with a mission to show people around the world they can learn anything. Best of all, it's 100%free.
Philosopher's Notes


 are like Cliff Notes for books about how to live a good life. The creator, Brian Johnson, has read and summarized over 400 books during the last decade or so. He also teaches online classes about optimal living and wrote a book about what he learned. I subscribe to his membership program for $10/mo to get all the notes and his classes, and I often give his book as a gift.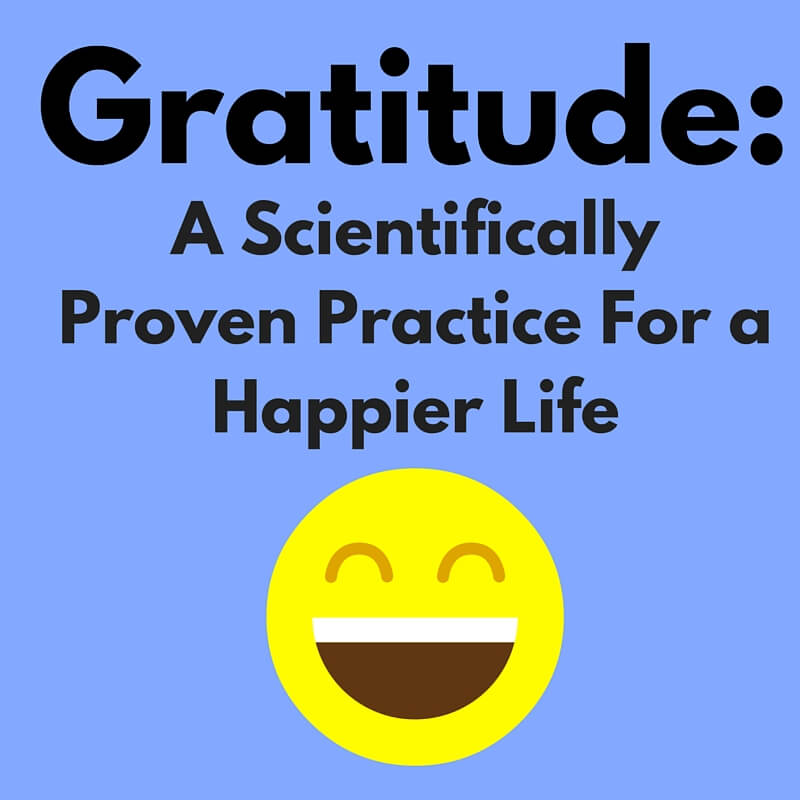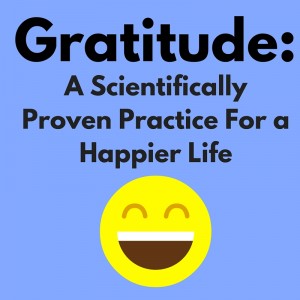 Gratitude Practice is one of my favorite, regular practices to make myself feel happier. It's nothing fancy. I just write down 5 things I'm grateful for. It takes a few minutes, but I feel the positive effects long after. You can read more about the practice and the science behind it here.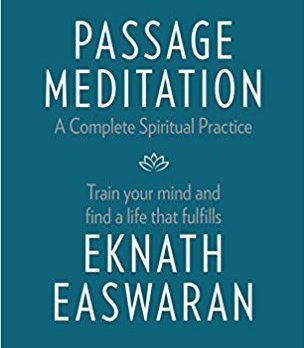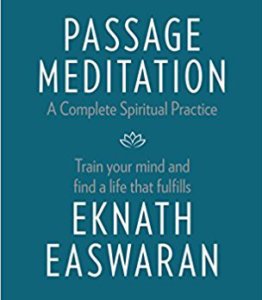 Passage Meditation is a book about a simple meditation practice using recited verses (which you can choose). I've practiced this and other variations of meditation for over 10 years. The approach is practical and will be helpful no matter what your religious/philosophical background.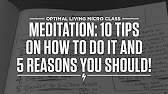 Intro to Meditation Video is for those who are more into videos or just want a quick intro to meditation. The YouTube video covers the why (the scientific research) and how (simple steps) of meditation. It's narrated by a long- time favorite teacher of mine, Brian Johnson.
---
Favorite Blogs
I am a blogger, so I'm biased. But I think reading blogs is extremely educational and entertaining. I have many blogs that I follow using an app called Feedly that allows me to read without distractions. I hand-picked some of my favorites to share here by category.
FI/RE (Financial Independence/Retire Early)
Real Estate Investing
---
Favorite Podcasts
Podcasts allow you to listen to all sorts of interesting subjects while you drive, walk, or do mundane tasks (like washing the dishes). Here is a list of my favorite podcasts.
---
Recommended Books
You can check out my Business Money Life Project for a list of books I've studied as part of my business and real estate self-education journey.  I'll add more recommendations in the future.
---
If you have other tools or resources you'd like to recommend, please contact me. Thanks for reading!
Get My Free Real Estate Investing Toolkit!
Enter your email address and click "Get Toolkit"