Welcome to CoachCarson.com! I'm Chad Carson (aka Coach).
This site is about using real estate investing to retire early, become financially independent, and do what matters in life.  I do my best to simplify the world of real estate investing so that you can apply it to your life, whether you're brand new or a more experienced investor.
Just think of me like your personal old-school coach drawing plays on a blackboard!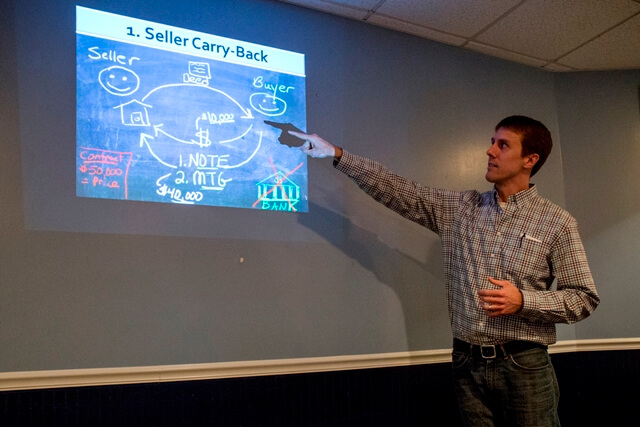 ---
About Me
Here's a quick summary about me. You can find more details on my about page. I began investing in real estate at 23 years old right after college. With no attachments or family obligations at that time, I had the advantage of having little to lose. It was sort of like a baby learning to walk whose diaper is 6 inches from the floor. Failing didn't hurt much while I learned!
But I also had the disadvantage of ZERO knowledge of real estate, finance, or business.  I studied Biology and German in college.  I could tell you the species of tree in the yard (in German), but I had never even owned a home before I bought my first investment!
The point? I had to learn everything about real estate investing and business from scratch.  And if you're an enthusiastic learner like I was, you can too.
That's why I created this site.
---
For a short cut…. select one of these best read articles:
---
Never bought a rental? Start here
Active REI wanting expert advice?
Back of the Envelope Real Estate Math Made Simple
House Hack Your Way Into Real Estate
---
Best Articles by Category
You can start here by exploring my most popular articles by category.
The Money-Life Manifesto
The first article I recommend to everyone is my Money-Life Manifesto. It lets you know the philosophy and motivation behind everything else I do here.
Getting Started With Real Estate Investing
Real Estate Retirement Plans
Real Estate Financing
Deal Analysis (How to Run the Numbers)
Real Estate Case Studies
Mindset & Wealth Strategies
Personal Productivity & Growth
---
Connect With Me
Free Newsletter. In order to make sure you don't miss my newest blog posts, why not subscribe to my newsletter? It's fast, easy, and you can unsubscribe at any time. Best of all, I give you my Real Estate Investor Toolkit when you subscribe. (Click here to find out more.)
Social Media. Follow me on your social networks: Instagram, Pinterest, Twitter, Facebook,  YouTube, or Linked-In. I share a lot of tips, stories, videos, and other resources I don't include here.
---
My Article Archives
To see a full chronological list (newest to oldest) of all the posts I've ever written here on CoachCarson.com, visit the archive page.
You can also view an archive for each of my main article categories:
---
Monthly Contributor at BiggerPockets.com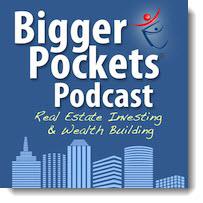 I am a fan and monthly blog contributor at BiggerPockets.com (BP), the largest community of real estate investors online.
You can see all of my BP articles at my author page.
I have been a guest twice on the BP Podcast with Joshua Dorkin and Brandon Turner:
---
Other Guest Posts and Podcast Interviews:
I occasionally guest post on other sites and get interviewed for podcasts.
Guest Posts:
Podcast Interviews:
---
My Products and Services
While the content on my blog is all free, I do offer a number of commercial products and services. Be sure to check out my Online Courses.
---
A Word about Affiliates
I recommend books, tools, and other resources from time to time using links within my articles. In some cases these links are affiliate links.  This means that if you click through and purchase, my company will receive a commission on the sale.  These commissions help pay the bills around here (and avoid the need for spammy ads).  But keep in mind that I only recommend a product or service if I've used it and personally believe in it.  And I'll recommend something that's good whether it has an affiliate link or not. My first priority is helping you, my reader, to learn and improve.
---