In order for your mind to let go of the lower-level task of trying to hang on to everything, you have to know that you have truly captured everything that might represent something you have to do, and at some point in the near future you will process and review all of it."

David Allen, Getting Things Done
The collection habit is a process of capturing everything on your mind and putting it into separate "buckets." It has been one on the best personal changes I've ever made.  Productivity guru David Allen calls this habit collection in his book Getting Things Done. In overwhelmingly busy times, the habit keeps me sane, and in other times, it helps me to stay in an optimal mental state of creativity and relaxation.
The collection habit is all about getting every single open loop, unfinished project, task, or other incomplete action off of your mind and into some type of collection system that he calls a bucket.
This concept probably isn't new to you. You already have an email inbox and maybe a physical inbox on your desk. These are perfect examples of your collection buckets. The important habit that most people don't implement, however, is this:
Collect 100% of the open loops in your life into your inboxes and off of your mind. This includes the important and unimportant, work and personal, immediate and far into the future.
The value of this habit is pretty obvious, but you might understandably argue that collection buckets and inboxes don't work.  Just look at all of the traffic jams in our email inboxes! Here are a couple of David Allen's common reasons for failure with the habit of collection.
Collection Habit Challenge #1: You have too many collection buckets.
For some of us, our pants pockets, the dashboard of the car, the kitchen table, our desk, our briefcase, multiple email accounts, Facebook, etc have all become collection buckets. The problem is that we will never be able to consistently process our inboxes to empty because there are too many of them. Our system breaks down before it ever gets started.
So David Allen would suggest that we make a conscious choice to reduce the number of inboxes we have and consolidate them daily. Here are the inboxes I currently use:
Journal/Spiral Notebook: This goes everywhere with me, and I usually use it to collect a list of random ideas and to-do items during the day. I also use this notebook for brainstorming and journaling about projects and topics.
Email inbox: I currently have 2 active ones, but I plan to reduce it to one by forwarding one set of emails to the other account.
Physical inbox on my desk: I use this for pieces of paper and mail that collect. If you have an open loop that's physical but too large for the inbox (like, for example, a new chair for your office that's in a box and needs to be put together), write the project "unpack and put together chair" on a scrap piece of paper and put it in the inbox.
Pocket in my Planner/Calendar: I carry my Daytimer desk-size planner with me virtually everywhere, so one pocket collects scraps of paper and receipts while I'm on the go so that they don't end up lost on the floor of the car or in my pants pockets.
Text/Voicemail: For my voicemail I use Google Voice which transcribes my voicemails for free and sends me a text. For the ones that I can't read well, the voicemail also gets sent to email where I can click on a link to listen to the voicemail. It has been wonderful to eliminate listening to 99% of voicemails on my phone.
Even five buckets seem like a lot, but all of them except the physical inbox on my desk are very portable so that I can process them all at once from virtually anywhere (the next key habit taught by David Allen). You just need to find the number and types of buckets that work for you.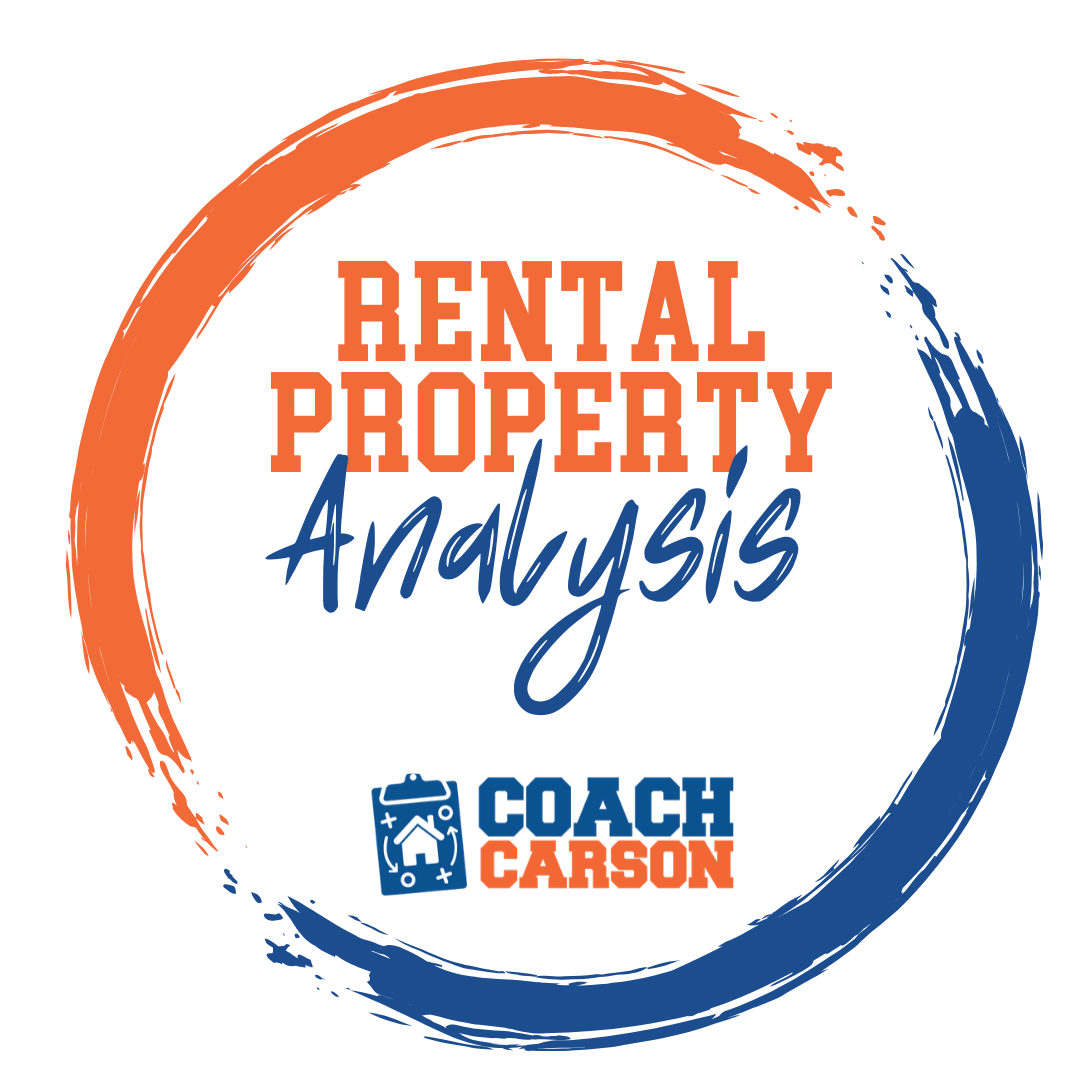 A course by Coach Carson that teaches you how to run the numbers so that you can confidently analyze and buy profitable rental properties. It also includes Coach's rental analysis spreadsheet.
Get the Course
Collection Habit Challenge #2: Failure to regularly empty your buckets
If you do have good collection buckets, you may find that they tend to stack up items until they are overflowing and unmanageable. If you find yourself in this predicament, your collection system isn't serving its purpose because you can't do anything about reminders at the bottom of the stack. Your collection bucket has become a bottleneck.
I have found that the volume of stuff in the inbox is only part of the reason for a bottleneck. The bigger problem is that most people don't have a good system to deal with the stuff and push it on through.
Emptying your bucket doesn't mean you have to finish everything in there. It's impossible to do everything that collects. Instead, processing means getting items out of the bucket by simply making decisions about what to do with them. David Allen has a great system for processing your inboxes, and you can read all the details in his book.  But, I'll summarize it here by saying that the key is to quickly make the following decisions:
Is it trash? If yes, throw it away.
Can it be done in less than 2 minutes? If yes, do it now.
Need longer than 2 minutes? Identify the task or project to be done and add it to a key follow-up lists (here are my five lists) and file or throw away the piece of paper.
No action needed but want to save for later? File for reference (for example, retirement statements, 1099 forms, old emails, etc).
As you might imagine, the filing folders and lists that you put all of the stuff into require a little bit of set-up. You can do it fast and just keep it very simple, like using a spiral notebook and folders in your briefcase. You can also get more complex with connected apps and digital online systems. Either way, the freedom and power that comes from having a system to collect, process, and move all of the many tasks and projects through your life are wonderful. It frees up your mental energy for solving problems, thinking big picture, communicating with people, and sometimes just enjoying a break without constant background anxiety!
I highly recommend you implement your own collection habit, and if you need help the book Getting Things Done is a great place to start.
What do you think about the collection habit? Do you have your own system for collecting and processing the projects and stuff in your life? What works well? What doesn't? I'd love to hear from you in the comments.
Get My Free Real Estate Investing Toolkit!
Enter your email address and click "Get Toolkit"