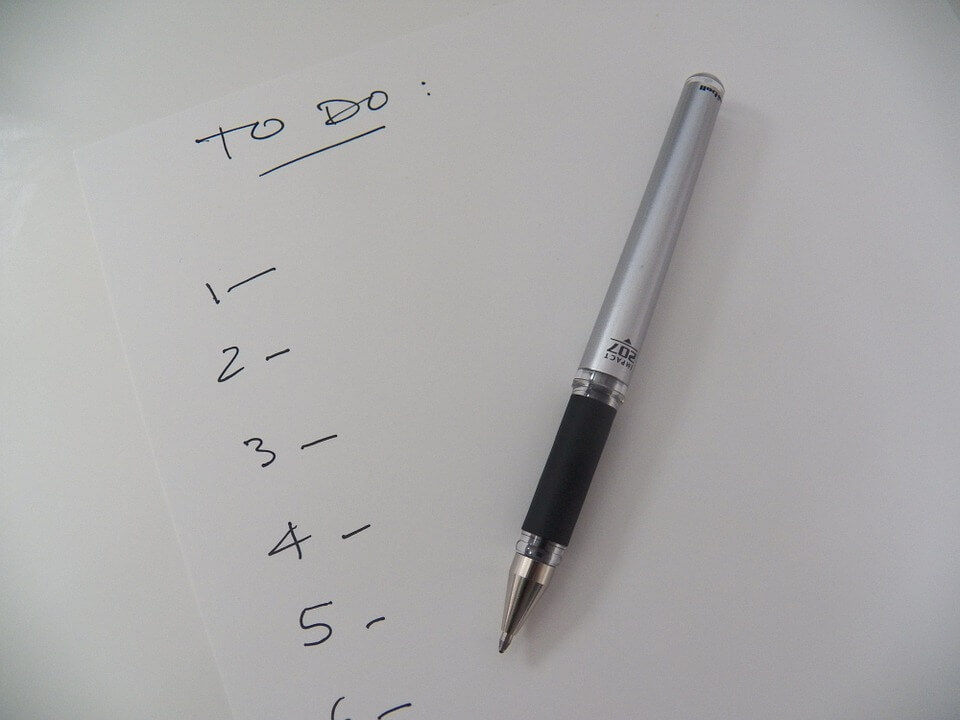 If you've read my Newsletter for long, you know that I get a lot of my personal productivity system from David Allen's great book, Getting Things Done.
Of all the key takeaways from the book, none has been bigger than a simple reorganization of my to-do lists.
I'm sure you've used to-do lists before.  Isn't it helpful to create a list, clear you mind, and then start working on one item after another until they're all checked off?
I like lists too.  But I found that as life became more hectic with a more complex business and personal life, my lists became HUGE!
A huge list has the opposite effect of the original intention.  It just STRESSES ME OUT!
David Allen recommends a slightly more organized system of to-do lists.  This system keeps the most urgent items in front of you right now and then keeps less urgent but equally important items accessible when you do need them.
In this way, you maintain the power of lists while not being overwhelmed by the reality of your enormous number of responsibilities.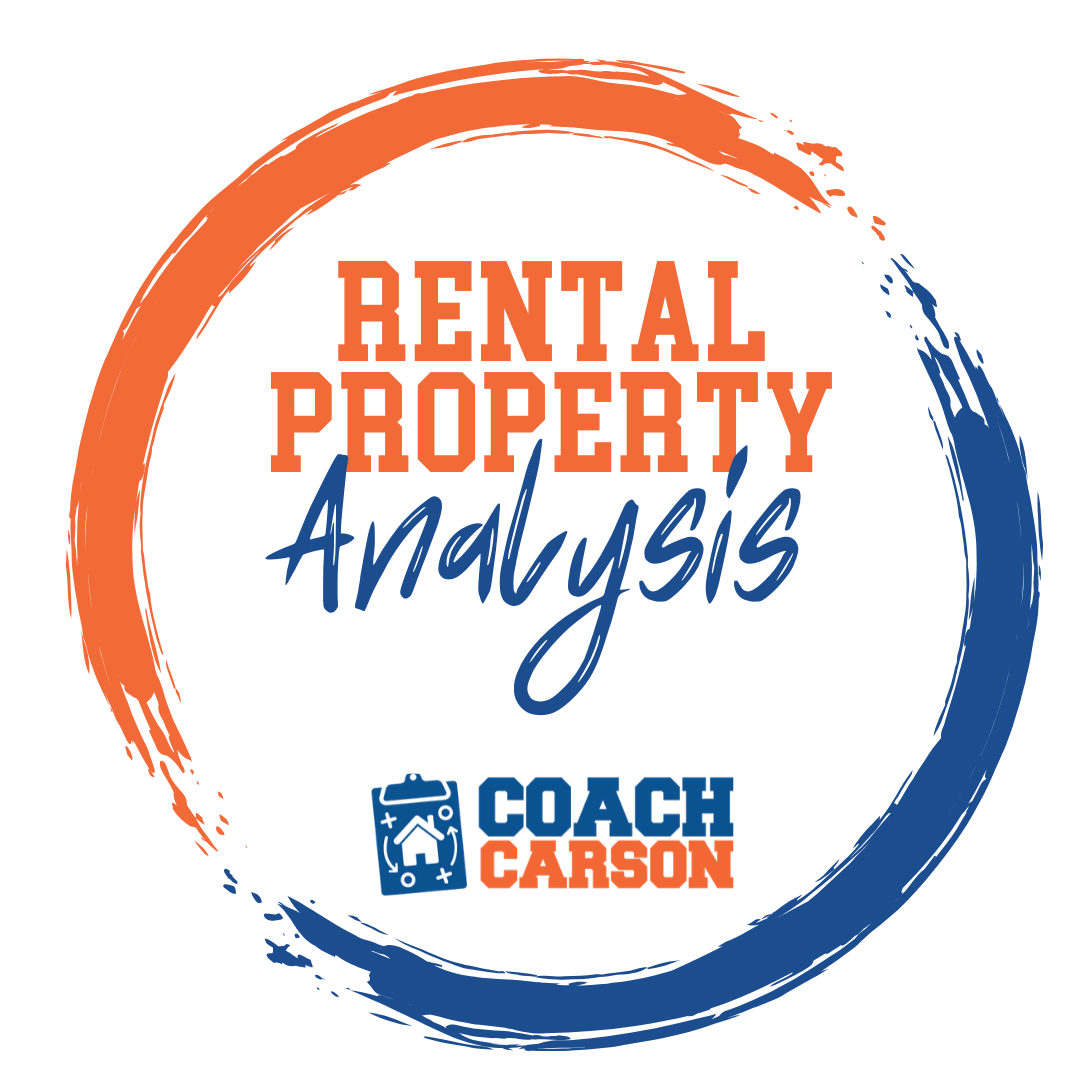 A course by Coach Carson that teaches you how to run the numbers so that you can confidently analyze and buy profitable rental properties. It also includes Coach's rental analysis spreadsheet.
Get the Course
Here's a summary of the 5 to-do lists that really do keep me sane in the hectic pace of life and business.
Project List
Someday-maybe List
Calendar
Next Action List
Waiting-For List
I'll unpack each of these and show you how it makes my life and business more effective and less stressful.
1. Project List
To explain this list, I have to first define two things.
Project: any desired result that requires multiple steps to achieve.
Projects can be simple, like "Buy a plane ticket for my vacation."  Or a project can be big, like "Start a real estate investing business."
The common theme is that you can't DO a project. It's made up of smaller sub-projects and  eventually next action steps that you actually can do.
Actions: the smallest pieces of your organization system. Micro-tasks that have action verbs, like call, go, write, create, email, pack, etc.  
Too often we put projects on our daily to-do lists, and the unconscious reason the task doesn't get done is that it's not doable.
Instead, you should only put actions on your daily to-do lists (which I'll go over in more detail with the calendar, Next Action list, and Waiting-For list), and anything multi-step should be on a Project list or a Someday-Maybe list.
These project lists may be something you look at weekly or at the end of every day, but during the busiest part of your day, you'll set the project list aside.
Project lists are just designed to be like reminders. They remind you of the end results that your daily actions are moving towards.  You continuously use this project list to create even more short-term action lists.
Because my life (like yours) involves too many projects, I actually do have more than one project list. Here are my project lists:
Real estate business

Coaching/education business

Personal/family
I love using mind maps, so I create a one-page mind map for each of these three categories.
In case you're wondering, I keep these project mind maps/lists physically in the "P" section of my personal planner for easy access. I also know people who do the same thing with smartphone or web apps.
2. Someday-Maybe List
If you think about all the projects or desired results in your life, you could probably divide them into two piles:
1. Actively pursuing now
2. Would like to pursue (some-day)
Actively pursued projects would stay on your regular Project List so that you can review it daily and weekly to remind yourself of actions needed right now.
But there are plenty of other projects that might be useful, fun, or worthy, but you just can't fit them into your life right now.
These projects are a dilemma. You don't want to clog up your active project and to-do lists with them, but you also don't want to forget about them.
So instead you store them in an "incubator" list called a Someday-Maybe list.
I have multiple Someday-Maybe lists that I keep in the "S" section of my personal planner.  Here is a sampling:
Books to read
Websites/blogs to check out
Articles to read
Real estate projects
Home repair projects
Newsletter article ideas
I try to review these Someday-Maybe lists once per month or at least once per quarter. I'm often amazed to find that some of the projects are already done! It's as if putting the project on a list, even though I didn't think about it consciously, subconsciously helped it to get done.
Other projects on the list are now ready to move to the active project list, and others need to be deleted altogether.
I've found the Someday-Maybe list to be a wonderful creativity tool for generating and storing worthy ideas.
3. Calendar
I think of a calendar as a list with times attached.  A calendar helps you keep commitments that involve a promise to do something by a certain time.
My calendar tracks actions, not projects.  The main exception is a project with a deadline, which will also be put on the calendar.
Primarily on my calendar are appointments, both with others and with myself.  My calendar has daily pages and monthly pages, for shorter or longer-term planning.
Probably the MOST important thing I do on my calendar is my Daily Top 3.
Every evening I review my lists and pick only 3 actions that will be the most important to accomplish the following day.  I put this top 3 list on my daily calendar page so that I can review it often and make sure they're done before the end of the day.
A fun game is to do the Top 3 as fast as possible in the morning.  It's a fun way to make tangible progress on your important projects and to cut through the clutter of your busy life.
4.  Next Action List
The next action list is the place where you store all of the current actions that will move you toward accomplishing your active projects.
It's different from a calendar because there are no specific times to finish these tasks.  They just need to be done as soon as possible.
The biggest discipline of this list, however, is to ONLY put actionable tasks (not projects) on the list.
This list is where you put the normal items on your to-do list, like calls to return, errands, or something to research on the internet.
Like the other lists, I divide my Next Actions List into separate lists based upon where I can do them.   Here is how I divide mine:
Calls

Computer

Errands

Office/Creative time
5. Waiting-For List
This final list helps you remember commitments OTHER people made to you.
For example, what if one of your next actions was to email your closing attorney requesting a copy of the HUD-1 before the closing.
Your closing attorney responds that she'll email you the HUD-1 by the end of the day Wednesday.
How do you remember this and hold her accountable?  Your Waiting-For list.
Lately, I've found that most of my waiting-for items are just put on the bottom of my daily calendar with a "WF" in front of whatever I'm waiting for.  For me, this is more convenient because I don't have to maintain a separate list.
However you do it, you need to have a way to remember all of the commitments others make to you.
Closing Tips
Your business and personal life can be a vacuum of swirling projects and to-dos. A system like this is just a tool to help you continuously (yes, it never ends) turn that chaos into order.
I don't offer my own personal organization practices to prescribe that you do exactly as I do.  You need to find what works for you.
But I do recommend that you have some way to accomplish what this system of to-do lists does for me.  It helps me stay sane and effective in the chaos of daily life.
And in my best moments, I even experience what David Allen promises in the sub-title of his book: "stress-free productivity."  It's a beautiful thing.
I wish the same for you.
Whad do you think? Do you use any of these 5 to-do lists? What productivity systems keep you organized and sane? I'd love to hear from you in the comments section below.
Get My Free Real Estate Investing Toolkit!
Enter your email address and click "Get Toolkit"