At the end of each year, I take time to reflect on the past year (see my Annual Review). As part of that process, I review my writing and other creative activities at coachcarson.com. Then I share the best new content of the year. That's what you'll find in the rest of this article.
The last two years I shared my 2016 Top 10 List and 2015 Top 10 List. This 2017 edition will include:
The top 10 coachcarson.com articles of 2017
My 11 guest posts at other sites in 2017 (one of which is my personal favorite article of the year)
My 8 podcast appearances in 2017
But before I get to the top content, I'll share a few 2017 highlights and stats.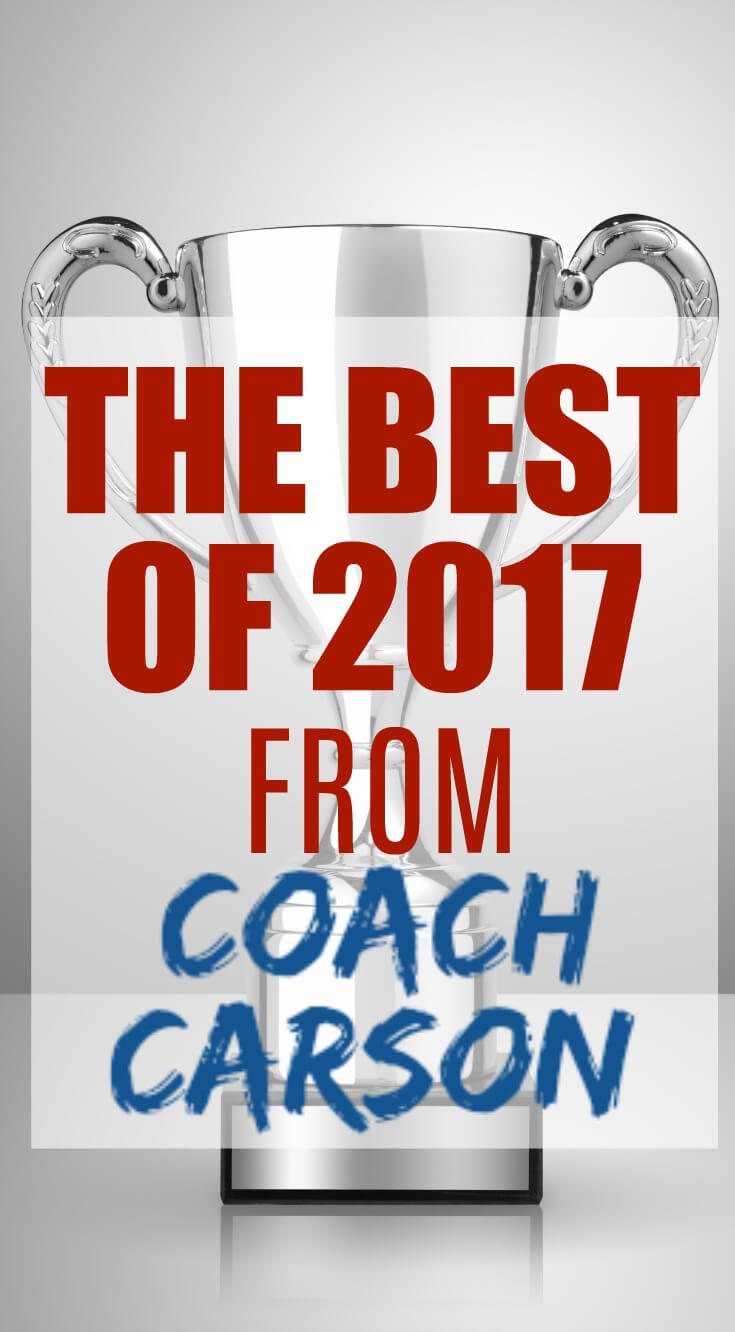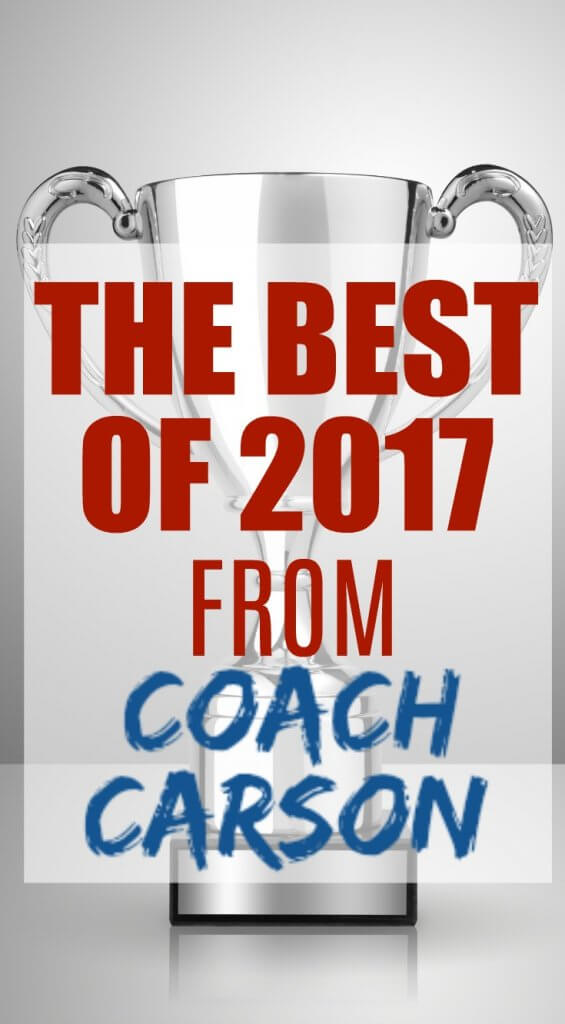 CoachCarson.com Highlights and Stats from 2017
These are mainly for me to measure my own progress, but I thought you might also be interested. As you can see,  it's been a fun year full of growth!
Email list subscribers grew from 2,000 to over 6,000 (thank you!!!)
Signed a book contract with BiggerPockets. I'm writing it now (it's about using real estate to retire early), and hopefully, it will be published in the second half of 2018. If you're interested, I'll be creating an insider team who'll get to see the book early and help me spread the word. Stay tuned …
30 awesome people enrolled in Real Estate Start School, my new online course and private community.  It will be open for enrollment again on February 12, 2018.
Published 50 new articles here at coachcarson.com/blog

42 articles from me
8 guest post articles from others
I wrote over 133,000 words between my articles here and on other sites

Wrote 11 guest posts on other sites (listed below)
Interviewed on 8 podcasts (listed below)
Charlotte, North Carolina's Mecklenburg Times syndicated 20 of my articles 
Rockstarfinance.com, a collection of the top finance articles, featured my articles 3 times in 2017
6 new videos published on my YouTube and Facebook Video channels (not good! I plan to do better in 2018)
Featured in some mainstream press outlets:
Most importantly I hope that at least a few of the articles or other pieces of content I've created this year have resonated with you and have helped you in some way. That's my reason for doing all of this in the first place!
Now here are this year's top 10 new articles on coachcarson.com.
**I based the ranking on page views (i.e. the number of times someone opened the article in their browser). This means the articles from earlier in the year have an advantage with more time to accumulate views. But it's the most objective statistic I could easily find.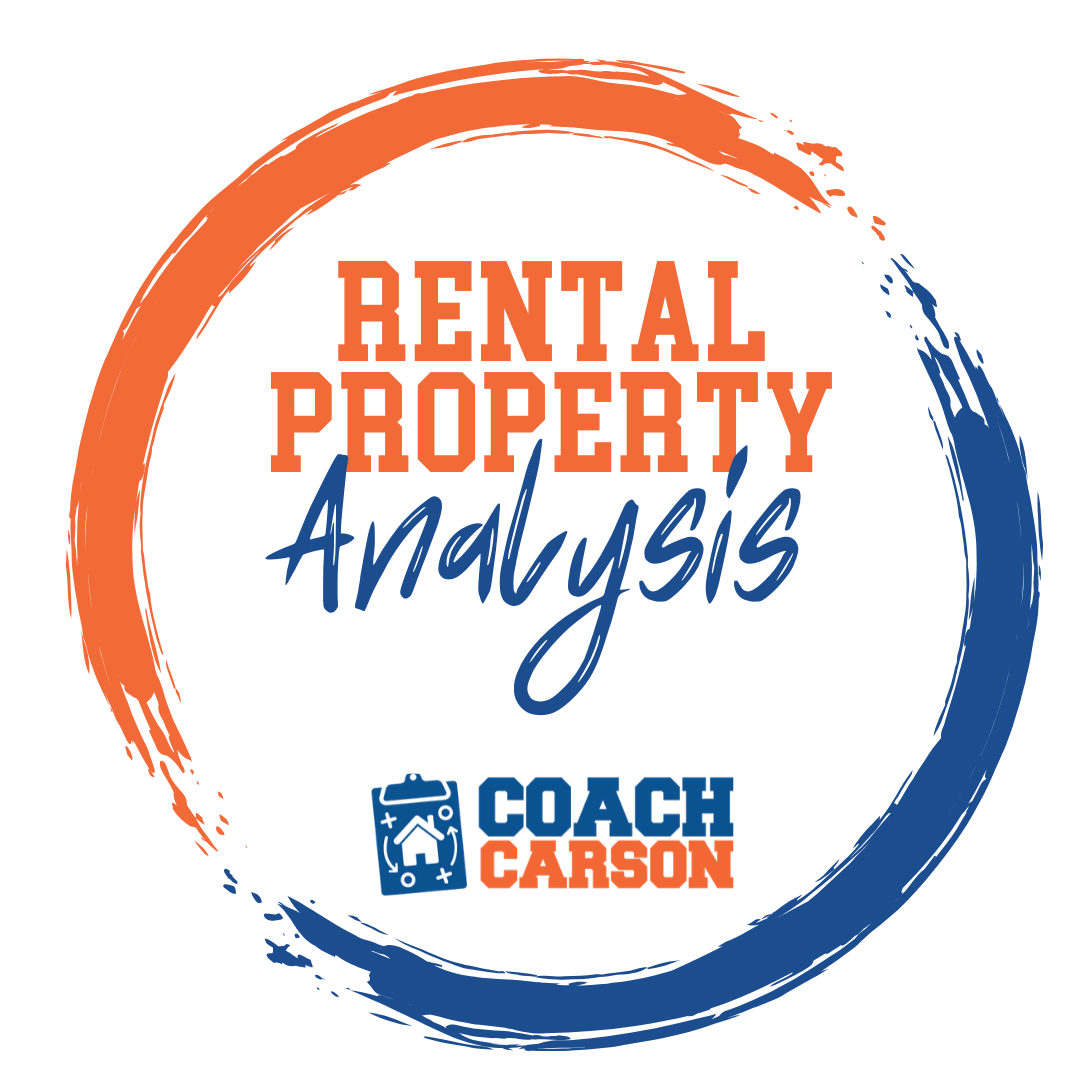 A course by Coach Carson that teaches you how to run the numbers so that you can confidently analyze and buy profitable rental properties. It also includes Coach's rental analysis spreadsheet.
Get the Course
The Most Popular Articles of 2017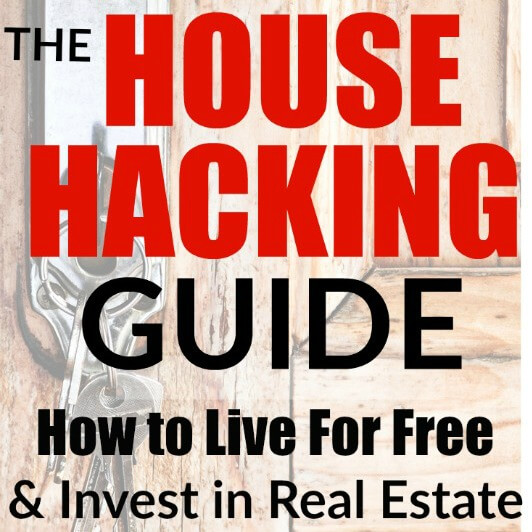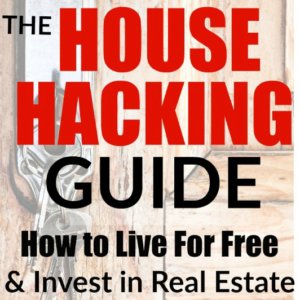 [14,073 page views]
This article was easily the most popular of the year with more than twice as many views as second place. You might have noticed, but house hacking, or living in a home or small multiunit where you rent out extra space, is one of my favorite ideas to get started in real estate investing. And apparently, many of you agree!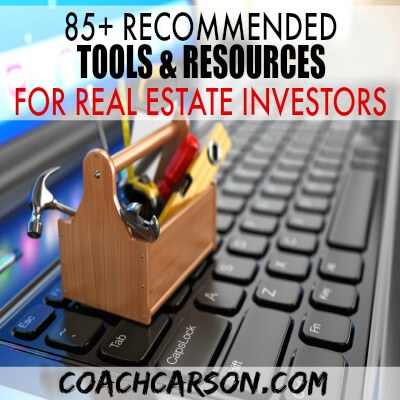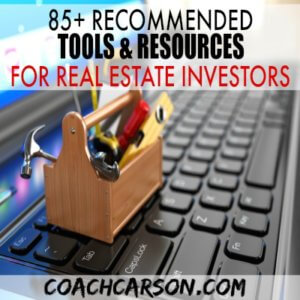 [6,974 page views]
This is one I had wanted to write for a long time. It includes 85+ of my favorite online apps, software, tools, books, blogs, and podcasts for real estate investors. I'll keep this list updated as I learn more or change tools. So, keep it bookmarked for the future.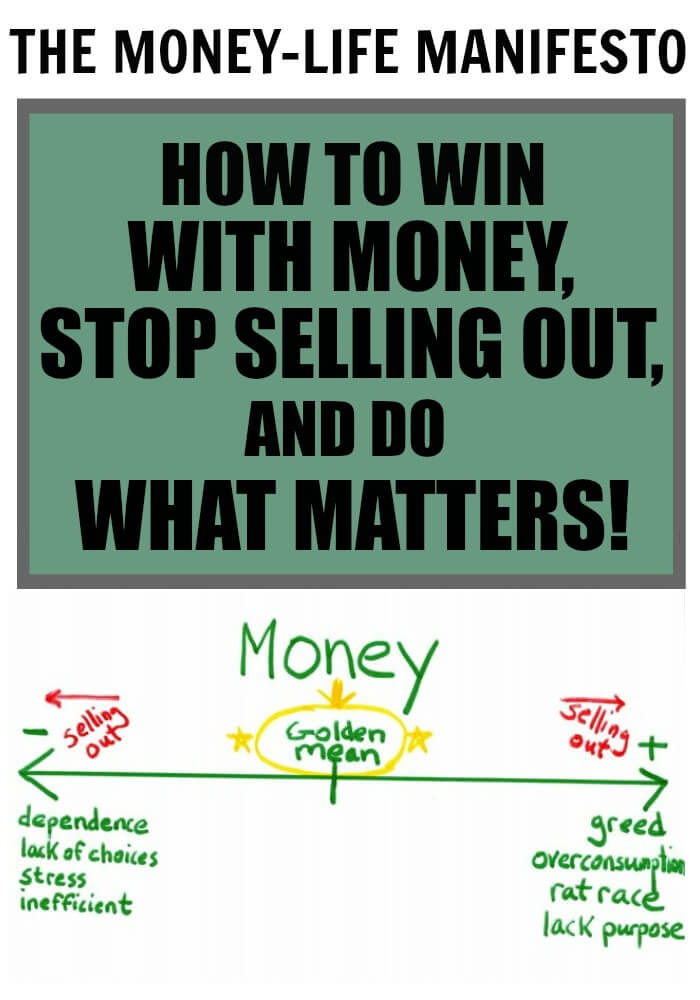 [6,052 page views]
It makes me happy to see this one in the top 10.  I want to help you win with money so you can do more of what matters. That's my mission around here. And the Money-Life Manifesto puts it into words.
Technically I published this one in the last couple of days of 2016, but I didn't let anyone know about it until 2017. Plus, it wasn't in the running for the 2016 top 10 articles. So, it's on this year's list.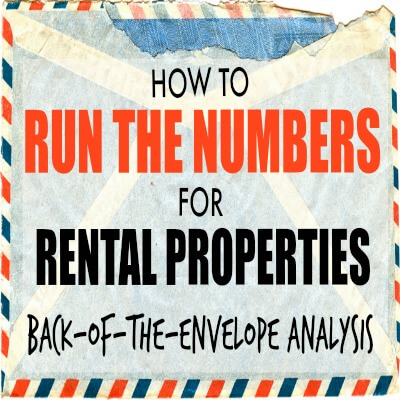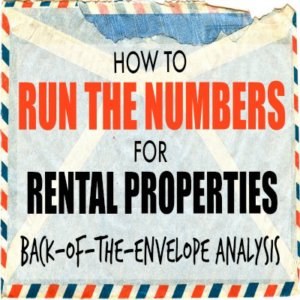 [5,792 page views]
This is the step-by-step post I share with people when they ask me how to run the numbers in real estate. The purpose of this article isn't to teach you how to use fancy spreadsheets. Instead, the point is to show you formulas so simple you can do them on the back of an envelope. And in fact, the best investors I know all do some sort of back-of-the-envelope analysis upfront, even with multi-million dollar deals.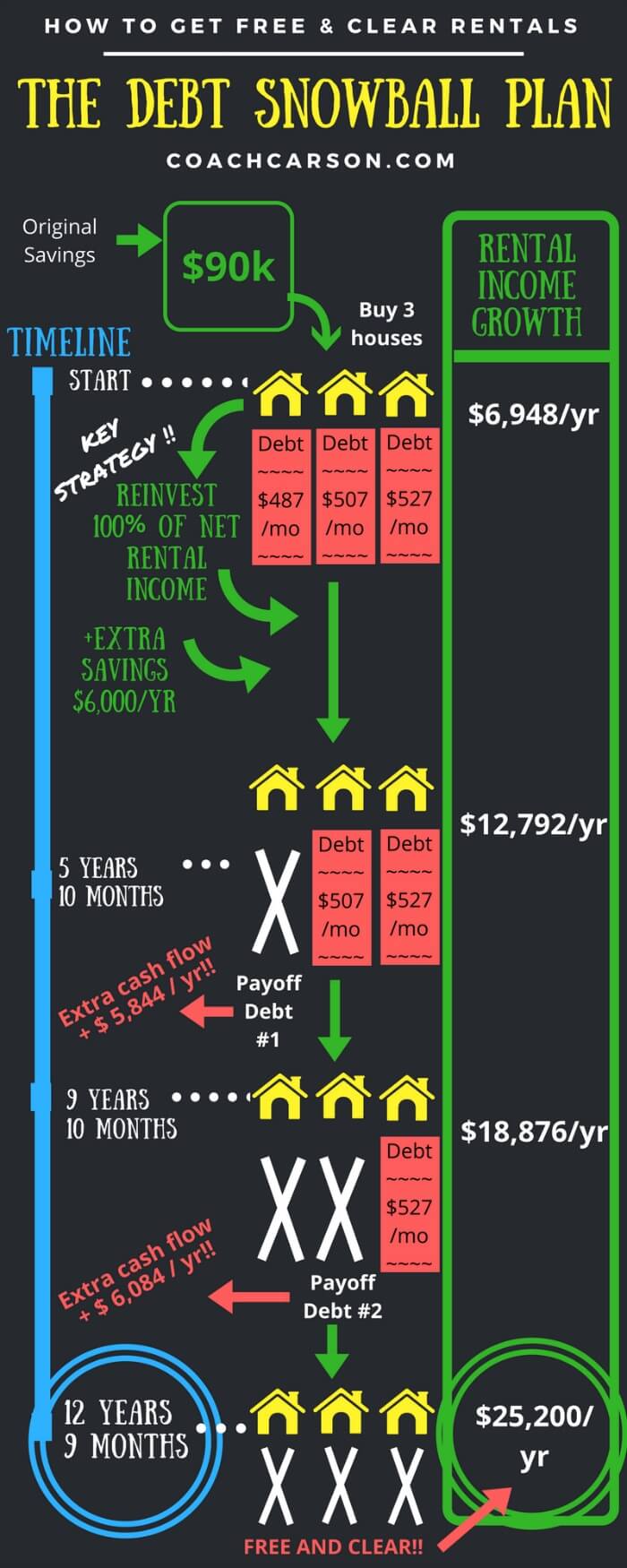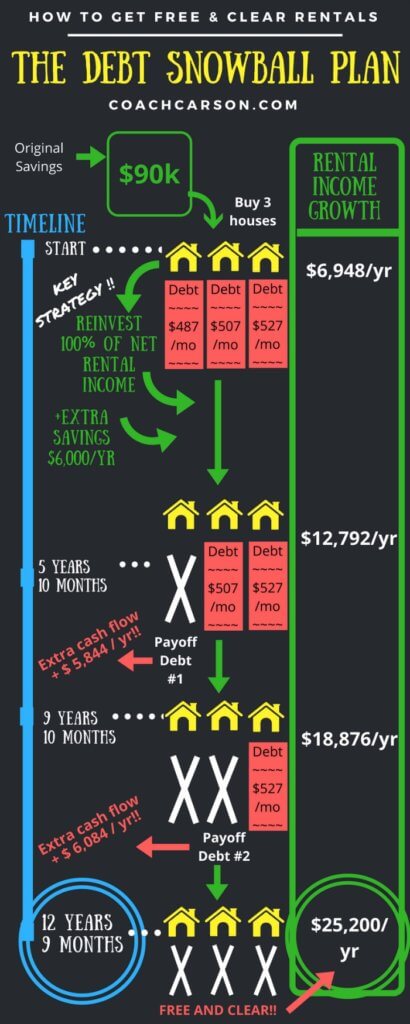 [4,701 page views]
This was one of a series of detailed, case-study-type posts to show you plans to retire early with real estate investing. Both this plan and others have gone viral on Pinterest after I shared the infographics on my Pinterest Channel. I love the simplicity and power of the rental debt snowball plan. You can use it to get your properties free and clear of debt and producing strong cash flow in a relatively short period of time.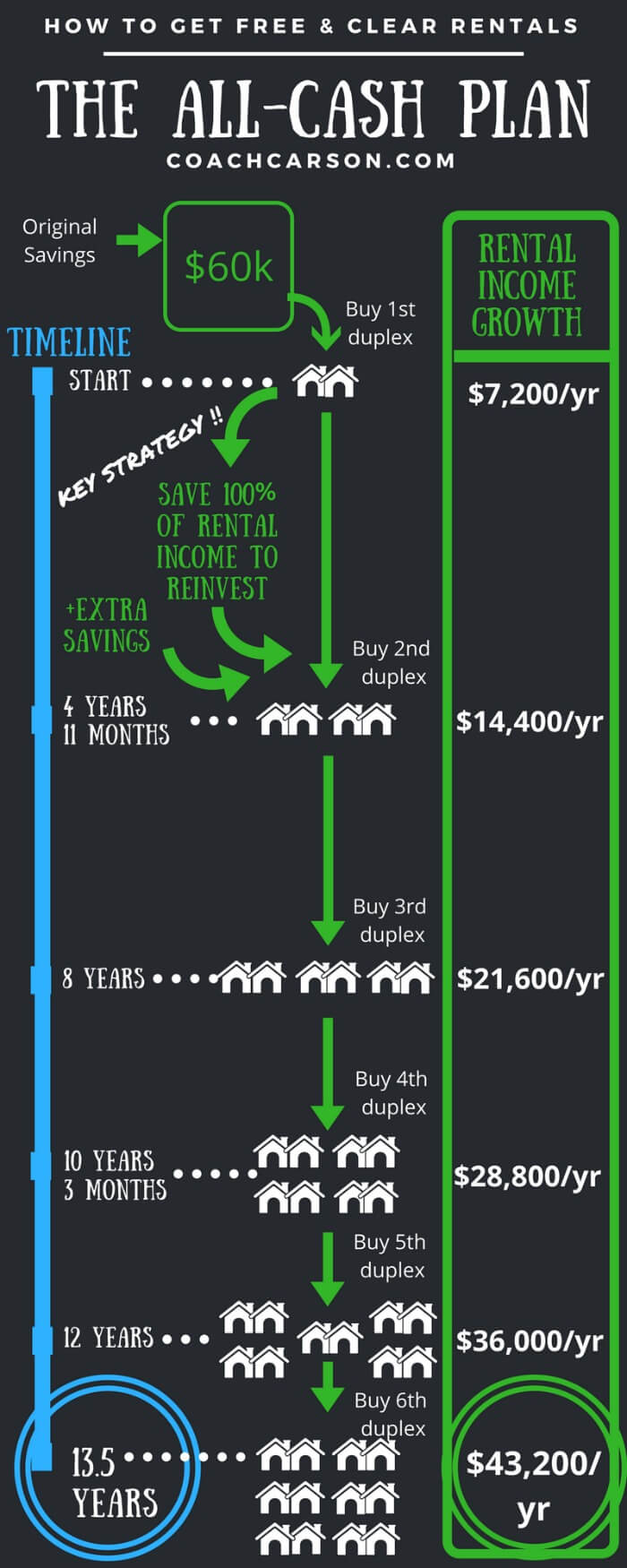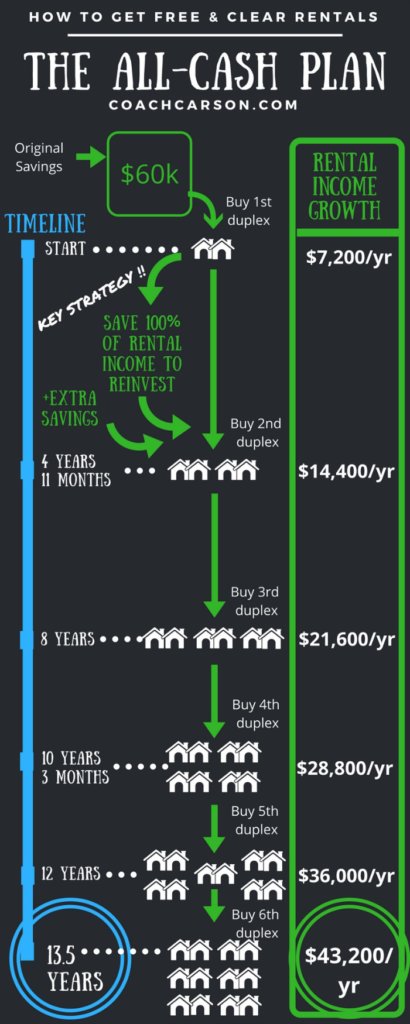 [4,436 page views]
This was another of my detailed plans to use rentals to retire early. This particular plan uses all-cash (i.e. no debt) for those who are more risk-averse. But I love how it shows that people taking this path can still reach their goals in very reasonable time-frames.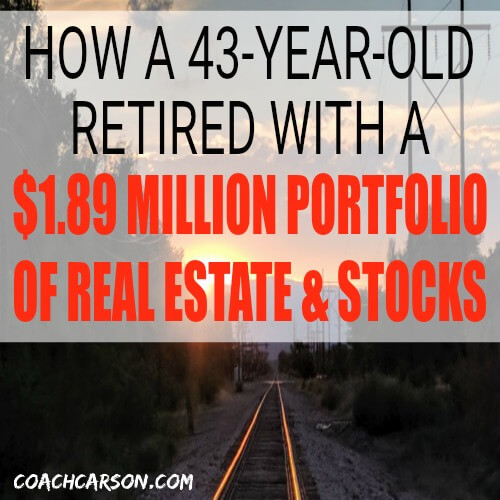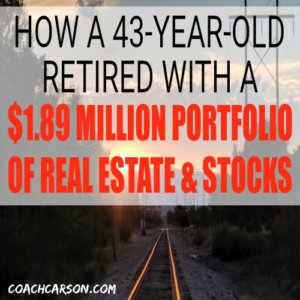 [3,752 page views]
For the second year in a row, my buddy Carl from 1500days.com made the top 10 list on my site! His guest post Getting Rich With the Live-In Flip made it in 2016. This year's article was one of the popular series of Investor Profiles. And it's really no surprise Carl made the list again because he's an amazing writer and person. I've been proud to have his content on my site.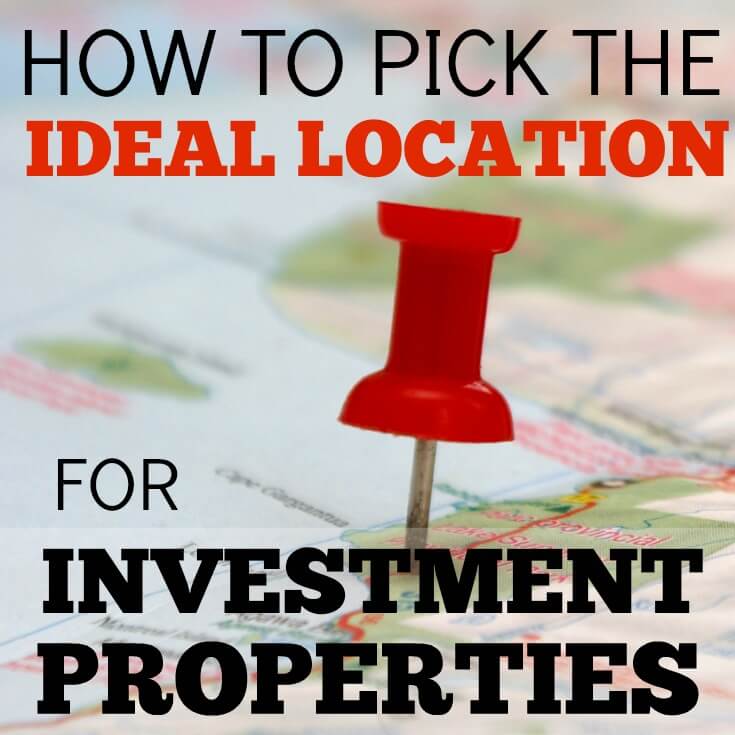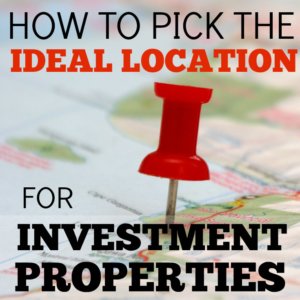 [3,195 page views]
This was another one of those detailed, step-by-step guides that I love to make. And it's about a subject I get asked about ALL the time – where should you invest in real estate. This guide starts with the big picture to help you pick a region of the country, and then it helps you zoom in to pick the right neighborhoods and streets for your investment properties.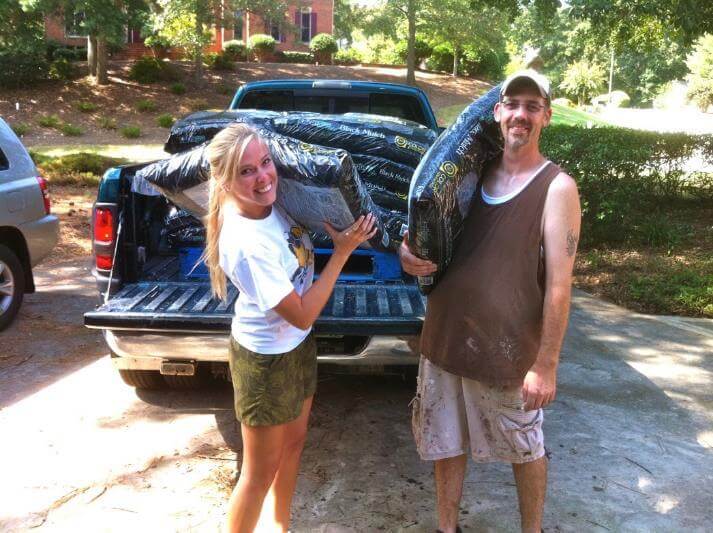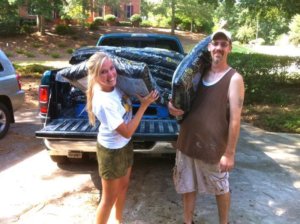 [3,158 page views]
Dorsie Boddiford, the young investor featured in this Investor Profile, is one of the most impressive up-and-coming investors I know of. She's super hard working and super smart (like her dad and favorite teacher of mine, Dyches Boddiford at assets101.com). This article is worth a read or reread for both inspiration and practical tips.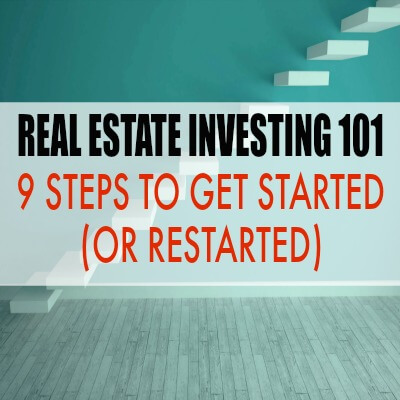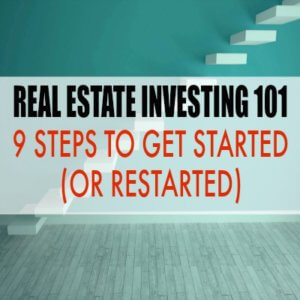 [3,123 page views]
This comprehensive guide was a warm-up to my full-blown course, Real Estate Start School. A lot of people get overwhelmed trying to get started with real estate investing. So, this guide walks you step by step through what you need to actually get started.  If you want a free 7-day online course that compliments this guide, you can enroll here.
My Guest Posts in 2017
I try to do my best work when I have the opportunity to be a guest author for another site.  So, you may enjoy checking out some of my guest posts on the list below.
The Incredible Tax Benefits of Real Estate Investing – MadFientist.com – In this guest post, I share the details of 10 incredible tax benefits of investing in real estate. There is no doubt this is the most detailed tax post I've ever written.
Why the Massive Real Estate Empire You Think You Want Won't Give You the Life You Imagine – BiggerPockets.com – This was my favorite and most heartfelt article of the year. The topic is why it's ok (and perhaps better) to have a small, lifestyle type real estate investing businesses instead of getting big. This is especially true if your goal is more time and personal freedom. It got 151 comments, which are also worth a read for the sometimes heated debate with those who didn't agree!
5 Easy Ways to Systematize Your Real Estate Investing Business So You Can Retire Young  – IdealREI.com – I LOVE systems because they help you run your business better and also eventually help you remove yourself from the day-to-day operations. So, in this article I share the 5 key systems of a rental property business.
How Moving Abroad For a Year Made Us Better At Parenting & Money – RetireBeforeDad.com – This article outlines the details of my family's preparations and the actual trip to Ecuador in 2017. It even includes detailed numbers about our budget while living there.
My 15-Year Journey to Financial Independence Using Real Estate – BudgetsAreSexy.com – I was SUPER excited to guest post on J Money's awesome website. So, I went all-out to share a detailed story of my journey towards financial independence and how I used real estate to fuel my growth.
How to Get Started With Real Estate Investing – MoneyBoss.com – This was another dream moment as a blogger to write a guest post for JD Roth, a blogging legend who also started getrichslowly.com. It's also been fun to get to know JD better in person through regularly attending a blogging conference called FinCon and by participating in a blogging mastermind group with him (shout out to DaBestMastermind!).
Forget the Dream House: These 3 Alternatives Will Buy You a Dream Life Instead  – BiggerPockets.com – Here I take on the common financial mistake of buying a dream home too early in your life. Instead, I offer alternatives like house hacking, live-in flips, and live-in-then-rents.
Friday Gratitude With Coach Carson – 1500days.com – Scientific studies have shown that the practice of gratitude can lead to a happier life. So, I took the opportunity to write what I'm grateful for on my friend Carl's website.
How to Use Real Estate to Create Dividend-Like Income – DividendGrowthInvestor.com – Dividend stock investing and real estate investing are philosophically and strategically very similar. So, this was a fun guest post on one of the top dividend investing sites.
How to Use Warren Buffett's "Moat" Strategy in Real Estate – InvestmentZen.com – You probably know I love to study Warren Buffet. In this article, I unpack how to apply one of Buffett's most important investment strategies to real estate investing.
The Beginner's Guide to Building Wealth With Private Notes – BiggerPockets.com – Rentals and fix-and-flips aren't the only way to build wealth and create income in real estate. Private notes are also an awesome investment vehicle, and this article shows how it works.
My Podcast Appearances in 2017
If you like listening to podcasts and want to binge on some pretty cool interviews, here are my appearances in 2017:
That should be enough reading and listening material for the holidays! But if you still want more, feel free to browse my full archive of articles.
Thank you for being a part of coachcarson.com in 2017! Serving you is the privilege of a lifetime for me. I hope you'll stick around for more in 2018.
Did you have a favorite article of 2017? Any ideas for future content – written, video, or other? I'd love to hear from you in the comments below.
Get My Free Real Estate Investing Toolkit!
Enter your email address and click "Get Toolkit"