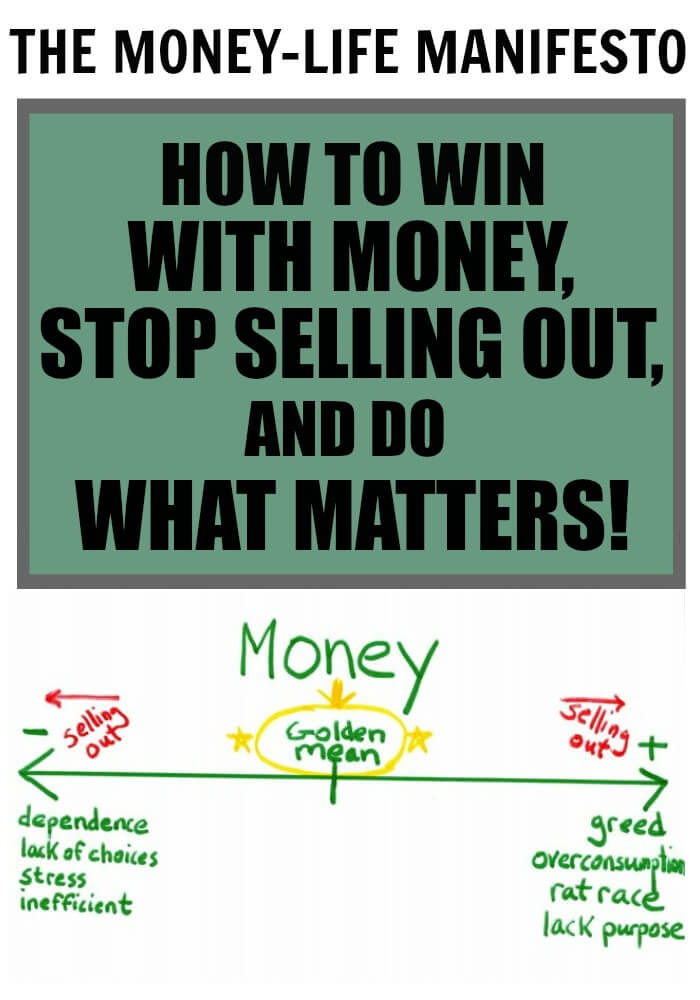 Listen to or Download the Audio/Podcast Version of the Manifesto:
---
Money. It's the most important topic that no one wants to talk about.
If you want to create an awkward silence at a social gathering, just ask someone "how much money do you make?" or "what's your net worth?"
You might as well have asked them to strip naked!
Some of us love money. Some of us hate money. But none of us can ignore it.
Money is critical.
We work for money. It pays our bills. It secures our future. We use it to support causes that help others. Right or wrong, earning a certain amount of money means we are successful in our society.
But money is also a dirty topic. Money is a symbol of greed. Money is the tool of corrupt politicians, crony capitalists, and drug kingpins. The Bible and other moral guides tell us that the love of money is the root of all evil.
Is there any wonder the topic of money stirs up so many conflicting emotions? This conflict can then lead to a problem – selling out for money.

How We Sell Out For Money
Selling out is a strong term. It means we compromise our values and our dreams. Do we really sell out for money?
At some point, I think we all do.  I know I have. But we do it in different ways.
When we overemphasize money, we sell out by spending our lives exhausted on never-ending work and financial treadmills. Our primal human fear of survival is transferred to our fear of running out of money. And that fear is never satiated because there is never enough.
The book Your Money or Your Life called this "making a dying."  On this never-ending treadmill, we compromise the things that money could never buy – our health, our family, our friends, our dreams, our causes, and even our core values.
But on the other hand, money is still a vital part of a life well lived. We don't need to fear, ignore, or condemn it.
Lack of money is not noble. In fact, it restricts our choices. It creates dependency. It's a grind.
When we make money less important than it is, we give away our personal freedom and our personal choices. We restrict our ability to make a difference in the world.
We may complain that our boss, politicians, or corporations have too much control over our lives, but in reality, we sold out control long ago by ignoring and discounting money.
Ancient Greek philosopher Aristotle once coined a term called The Golden Mean.  It means that any virtue can become a vice in its excess or in its deficiency.
For example, courage is a virtue.  But too much courage makes you rash and foolhardy. And too little courage makes you a coward.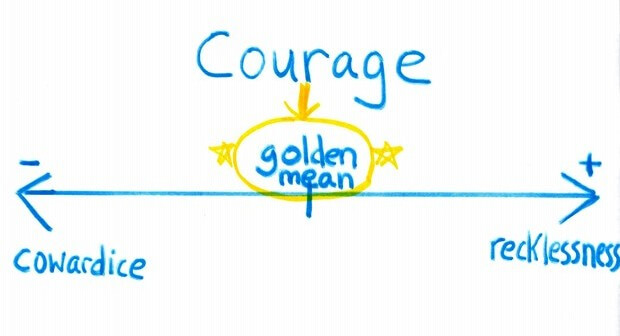 This manifesto is about the magical middle ground of money. You could call it the Golden Mean of Money.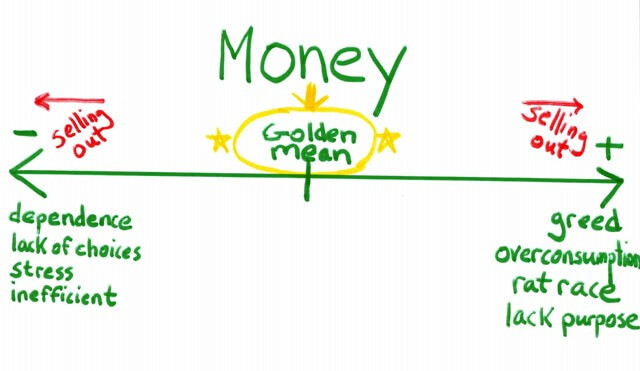 The Golden Mean of Money means not emphasizing money too much or too little.  It's about winning with money, and then using the resulting freedom to do what matters in life.
The True Cost of Living
Here's a life-changing question to ponder:
If money were no obstacle … if you had all the money in the world, what would you do differently in your life?
In other words, is money keeping you from something? Is money an obstacle to something important?
After thinking about it, some of you will say "ABSOLUTELY! Money is a HUGE obstacle."
Still, some of you will have to dig deeper. You might be comfortable with your life. Nothing seems wrong at the moment that money can satisfy.
Some of you might also point out that amazing world-changers in the past like Mother Theresa, Ghandi, Martin Luther King, and others didn't worry too much about money.  It wasn't an obstacle for them.
Or was it?
Did their famous causes require money and other resources? Absolutely!
And while it's true none of them were rich or were obsessed with money, they certainly knew enough to use resources, including money, to further their true missions in life. Money was a tool.
So, I respectfully ask you to get uncomfortable and think. Step out of your normal life, and step into your imagination.
What would your life look like if you could create it from scratch? What would your ideal life look like if money were not a primary concern?
Actually taking out that pen and paper might be a good idea right now.:)
This is one of those exercises that can change your life.
A Life That Matters (My Definition)
Another way of asking this is:
What does it mean to live a life that matters?
I have asked this question a lot. I have asked myself, and I have asked others.
The answers I received may sound familiar to you …
Sleep more. Relax in the morning. Sit on a rocking chair.
Learn something new. Be impractical. Explore.
Visit amazing places. Go on adventures. Hike trails. Ride a bike again.
Unplug from the matrix. Do work you love. Buck the system. Say "shove it" to the man.
Raise your own kids. Play silly games. Help with homework. Spoil your grandchildren.
Plant a garden. Grow your own food. Eat healthy. Exercise.
Slow Down.
BREATHE.
Pursue your passions. Volunteer. Listen to people. Make an impact.
Advance your cause. Create your art. Write your story.
Get OFF the 9-5 treadmill.
STOP selling out!
DO what matters!
Does any of that resonate or excite you?
If so, you already know the recipe for a life that matters.  The real question is what is keeping you from doing it right now?
Is it because you're too busy working? Do you have too little money in the bank? Are you stuck making monthly payments? Do you need more security? Is it because you're afraid?
For most of us, money seems to be directly or indirectly part of the problem. It's not the goal itself, but it is preventing us from achieving the goal.
But the good news is that you are still in control.  Money is a tool. It does not have to control you.  You can learn to use and master money.
And in case you're wondering, this is what coachcarson.com is really all about!
Conclusion
I appreciate you letting me be a part of your financial journey. It's honor to have you here at CoachCarson.com, and I hope you'll stick around and come back often.
Please join me and thousands of others in this community in the pursuit of what matters. Get updates from my newsletter HERE.
And here are a few follow-up articles I think you might enjoy if you liked this Money-Life Manifesto
I look forward to personally hearing about your progress! Please contact me HERE. 
Here's to what matters!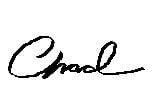 Get My Free Real Estate Investing Toolkit!
Enter your email address and click "Get Toolkit"