How many people have you seen who are more alive at the end of the work day than they were at the beginning? Do we come home from our 'making a living' activity full of more life? … Where's all the life we supposedly made at work? For many of us, isn't the truth of it closer to 'making a dying?'"

Joe Dominguez and Vicki Robin, Your Money or Your Life
"Making a living" has to be the most ironic phrase of modern life. The truth, as Joe Dominguez and Vicki Robin told me in my heavily underlined copy of Your Money or Your Life, is that our work is producing the opposite of a living.  We are working to make a dying.  The actual pattern of our work life is a gradual, slippery slope of non-living that lasts almost until we die.
I don't think this dire description is an exaggeration. In fact, I think it's a national emergency. I think you know it's true by that pain in your gut on Sunday evenings or when the alarm clock beeps every morning.
The pain of this condition was my primary motivation after college to pass up traditional careers in favor of entrepreneurship. It has been my primary motivation to work towards an early financial independence.  And it is my primary motivation to share ideas each week to help you win at business, money, and life.
Think of the typical pattern of a day in the work life:
Wake up at 6:30 am.
Rush to shower. Get kids ready. Get dressed. Maybe eat an unhealthy breakfast as you run out the door.
Sit in stressful traffic on the way to work.
Open your email to a never-ending  and overwhelming barrage of communications and new requests.
Satisfy your boss. Satisfy your customers or clients. Satisfy the paperwork zealots.
Barely catch your breath during a rushed lunch while you check your smart phone.
Drink coffee. Push through fatigue.  Satisfy everyone all over again in the afternoon.
Pray your company decides to keep you during the next restructuring.
Figure out how to leave all your unfinished projects as you bolt for home.
Put on a happy face for family.
Eat fast or prepackaged food because you're too tired to cook.
Watch TV. Decompress from making a dying.
Collapse into bed.  Dream you are running on a never-ending rat wheel.
Wake-up. Realize the dream was true. Start over again.
On the other hand, what does it mean to actually live?  What is that elusive end state that we claim to work for?
Of course I can not answer these questions for you, but for me actually living includes things like good relationships with family and friends, good health, contribution and meaning, personal growth, slow time to play or to think, exploration, travel, and excitement.
So, I have to ask the obvious question.  Does our pattern of "making a dying" actually bring us these things?  Or are we actually living a pattern that is destined to lead us towards the opposite:
Strained relationships
Unhealthy bodies
Boredom, empty projects, and work goals without heart
Growth stops when work begins
Zero time to play or to think
Zero time or energy for exploration, travel, and excitement
But, my message here is not all about doom and gloom.  It is a call to wake up to the source of your pain.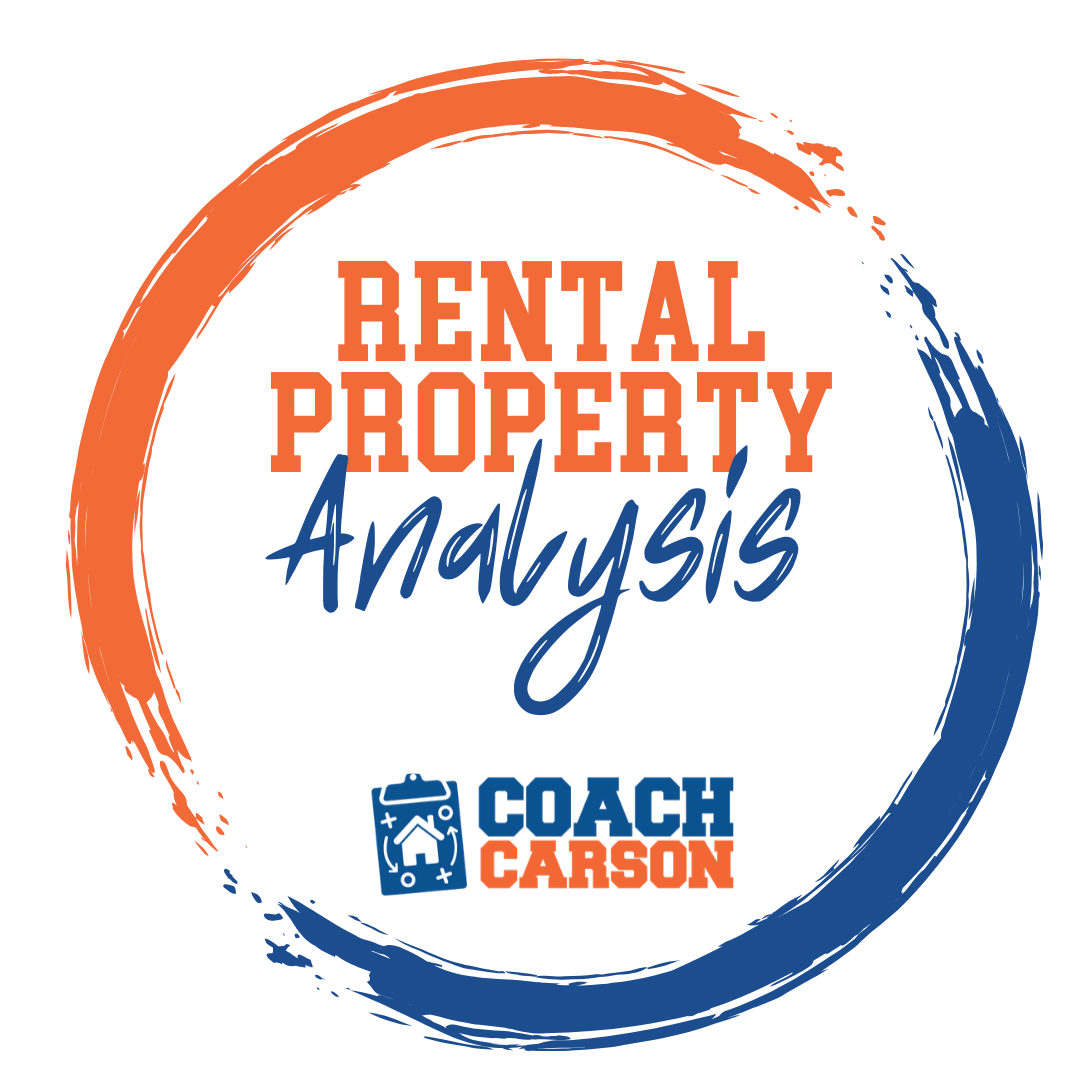 A course by Coach Carson that teaches you how to run the numbers so that you can confidently analyze and buy profitable rental properties. It also includes Coach's rental analysis spreadsheet.
Get the Course
If you want to stop working to die and to start living, you can't continue with the same decisions and habits that got you here.  Worthwhile destinations require uncomfortable choices.
The primary uncomfortable choice is to take control of your money.  Most of us are stuck in the daily grind because we can not afford to do any differently.  Our habits of spending too much chain us to the lifeline of a steady pay check. This means we sell our time and energy to the highest bidder instead of to the work and activities that produce the most meaning and happiness.
The second uncomfortable choice is to become an investor and an entrepreneur.  The only way to disconnect ourselves from the cycle of trading hours for dollars is to save money and invest it wisely so that capital begins working for us while we sleep.  Conservative passive investments, local real estate, and microbusinesses are the places I write about and where I also put my own money.
The goal of my weekly newsletter and coachcarson.com is to help you make these tough choices and win at the games of money, business, and life.
It's a privilege to have you as a reader. Thank you! If you know someone who could benefit from this information, the highest compliment you could pay me is to share this with them.
Get My Free Real Estate Investing Toolkit!
Enter your email address and click "Get Toolkit"