This is a guest post about a real estate strategy called the Live-in Flip. The author is my friend Carl (aka Mr. 1500) at the blog 1500days.com.
In addition to being one of the funniest and most down-to-earth people I know, Carl also has an equally impressive financial story. He originally set out to retire 1500 days (4+ years) from the time he began the blog, which was 1/1/2013.  He's well ahead of his goal, which you can read about here.
Flipping their residence (aka the Live-in Flip) was the tool he and his wife used initially to grow their wealth. I asked him to share their story with you.  You're in for a treat!
Now I'll turn it over to Carl.
---
I never planned to be a home flipper. In college, I studied biology and through a serendipitous turn of events, ended up working as a software developer. When I started my first real job, I had no interest in home improvement or real estate investing of any kind. My skills were limited to changing light bulbs and I had almost no knowledge of real estate. That was back around the year 2000.
Fast forward to today. I've successfully flipped five homes. I did it at my leisure, paid nothing in income tax and took on very little risk. The flips brought in over $400,000 in beautiful profit. This money got my nest egg started which sits at over $1,200,000. Today, I'll introduce you to my favorite flipping strategy, the live-in flip:
Live-In Flip: A flip performed while you live in the home.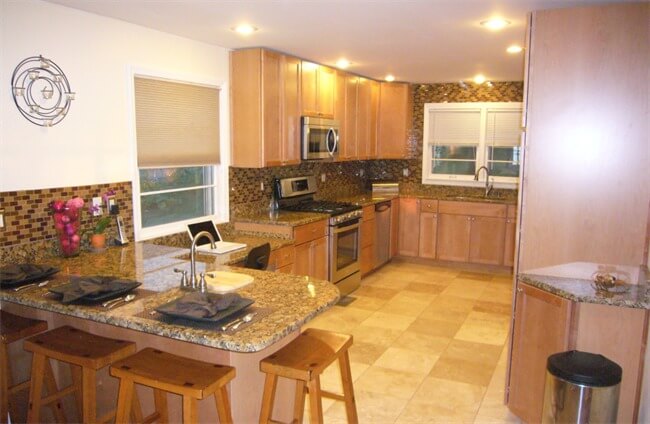 My Story
When my wife and I got married, we both had homes. We decided to sell her condo and move into my house. However, there was one problem; the linoleum floor in her kitchen was poorly installed and needed to be fixed. I had no idea how to replace it. My father-in-law agreed to help us install a new floor.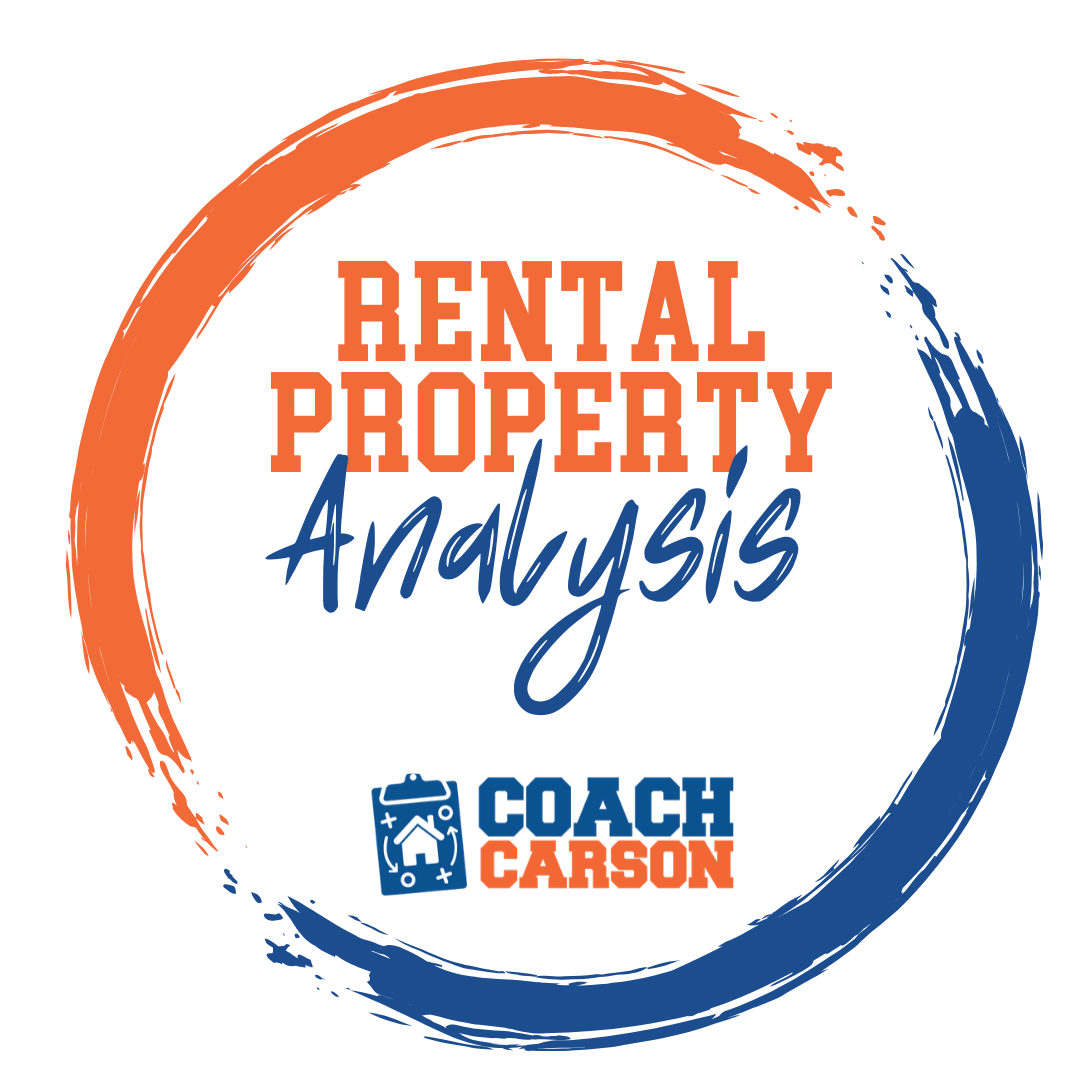 A course by Coach Carson that teaches you how to run the numbers so that you can confidently analyze and buy profitable rental properties. It also includes Coach's rental analysis spreadsheet.
Get the Course
In one weekend, I learned how to install tile and it felt wonderful. Looking at the completed job gave me a huge sense of accomplishment and I was eager to take on more. I applied my new skill to the bathrooms in my home with great success. Emboldened, I started trying other tasks including basic plumbing repairs and replacing old electrical fixtures.
We sold the home a couple years later at a profit of $100,000. While some of that appreciation was due to a healthy real estate market, the improvements ensured that we got top dollar for the home.
One thing we realized was that in many improvements, especially cosmetic fixes (tile, cabinets, installing light fixtures) the main cost is labor. We worked this fact to our favor; installing beautiful slate or travertine floors for far less than others paid to have ceramic installed.
Let's do it again
My wife and I were so happy with our success that we decided to keep flipping. Our strategy was simple:
We sought out the ugliest homes in the best neighborhoods. These houses had things wrong that we either knew how to fix or that we could learn.
We would spend the next two years fixing up the home. Two years is important for tax reasons (more on this below).
We'd sell and start over at step 1.
Why Live-In Flips are Awesome
Low risk: The flips you see on those TV shows are high risk because the flippers need to sell the house quickly. They usually have a second mortgage and if they don't turn the home quickly, the carrying costs will eat int0 profits. If you're living in the home, there is no rush. After all, you need a place to live.
Tax-free: You heard right! If you live in the home and own it for two of the last five years, you will probably get to keep all of your gains. Here is the rule, straight from the IRS:

Read more about the "2 out of 5 year" rule here.
No rush: You'll want to stay in the home for two years to get the full tax benefit, so you can update the home at your leisure. Note that while most municipalities allow the homeowner to do all work on their own home, some have rules stating that the homeowner must live in the home for one year after the work is done. Check with your local inspector.
You don't have to sell: Fixing up a home to turn into a rental is a wonderful strategy. Because the home needs work, you'll purchase it at a discount. You can then install tenant friendly finishes. You'll also have a mortgage at the lower rate of a home-owner (rates are higher for properties that will be immediately rented). If you decide that landlording isn't for you, you have 3 years after you move out to still sell tax-free.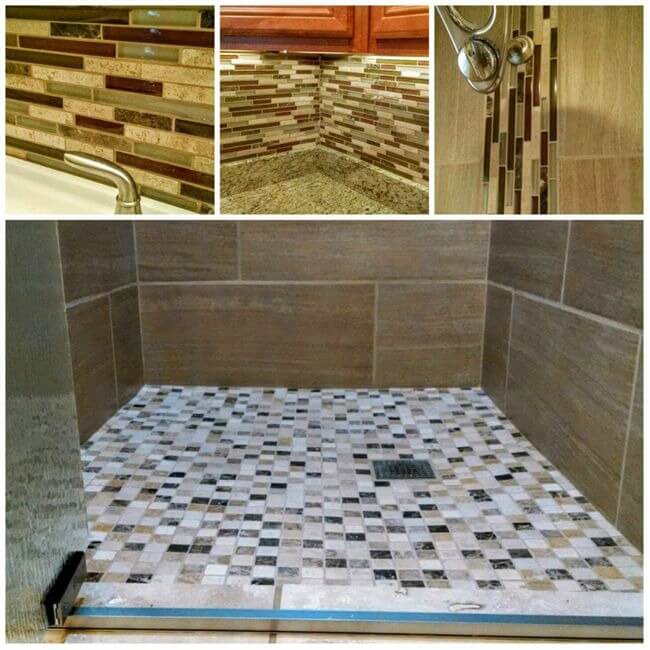 Top Tips
You can do the work: The number one response that I hear from people who I discuss this strategy with is this:
I can't possibly do the kind of work you do. Tiling (hanging cabinets, installing a ceiling fan, fixing a leak) looks hard.
When I started, I knew how to do nothing. I checked out books from the library and carefully followed instructions. I readily admit that the first time I attempted a new project, it took a lot longer than a pro. However, the jobs always turned out great because I took the time to do it right – and do it over again if necessary. But I learned something every single time I did a job myself.
Now there are resources like YouTube and free classes at big-box home improvement stores to help you out. You could also offer to help a knowledgeable friend with a job. There is no reason not to try.
Still scared? The worst that can happen is that you have to hire it out, but I know it won't come to this.
A couple basic skills will take you a long way: If you can install tile and hang cabinets, you can turn an ugly kitchen into something beautiful. Next, learn how to install other types of flooring, basic plumbing, and electricity and you'll be on your way.
Know when to hire out: In some cases, it's cost (and time) effective to hire a pro. I don't take on rough carpentry, drywall or big concrete jobs.
Look for great homes that are cosmetically ugly (you need vision): The pink toilet is your friend. A broken foundation is not. I always seek out homes with cosmetic flaws but have level floors (pro-tip: bring a marble with you on home tours), solid mechanicals and a dry basement.
Have fun with it: Let your creativity shine through. An ugly home is like a blank canvas, only limited by your imagination. Small, artistic touches can go a long way in really helping your home stand out: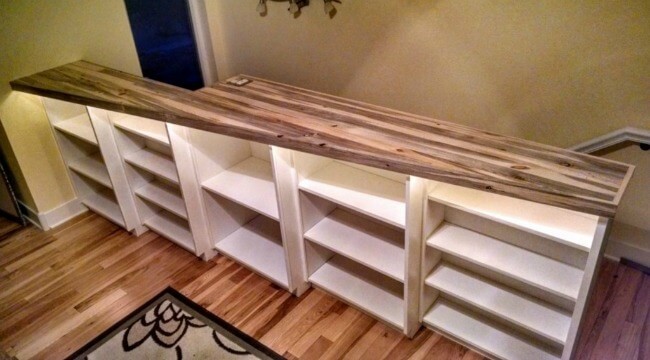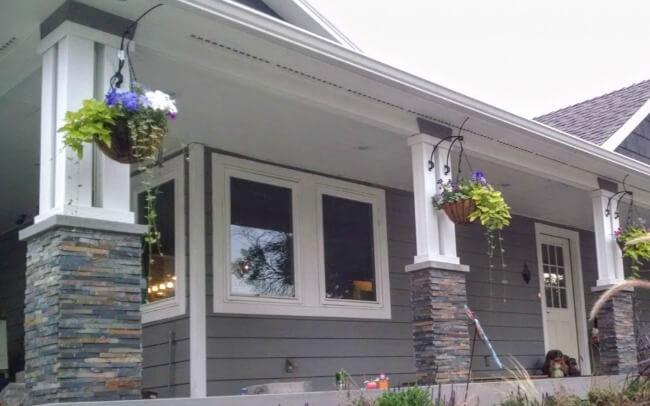 The good news is that most home buyers don't want to be bothered with an ugly home, no matter how solid it is. In my experience, the average homebuyer will choose to pay a premium for a beautiful home rather than put a little elbow grease into the ugly one. This phenomenon was never clearer to us than when we bought our current place. The real estate market in northern Colorado was red hot in 2013, but our home, despite having a great location, sat on the market for 40 days before we made an offer.
My Last Flip (for now)
I just completed my last flip. It's my current home: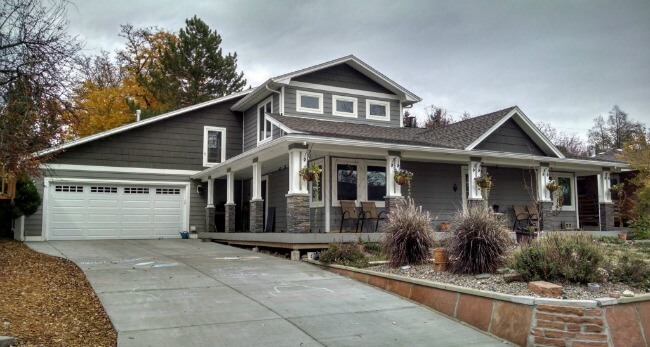 Here is what it looked like the day we closed on it: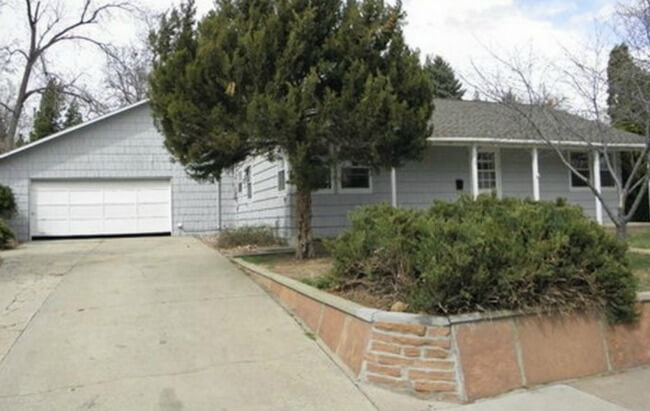 We bought this home to flip or turn into a rental, but we liked the neighborhood so much, we decided to stay. I still consider it a flip, just a very long term one. We bought the home for $176,000, put about $90,000 into it, and now could sell it for around $425,000.
It wasn't always fun. Some of the work was downright terrible. I remember working on unheated parts of the home when it was 5 degrees. It got so cold that my air compressor hose cracked. Another low point was when the drywall guys worked in the new addition. Despite our best efforts at sealing the home off with tarps, we ended up with a coating of white dust on everything. However, those memories are easy to swallow when I think about the tremendous profit we'll pocket when we sell the home.
We don't have another flip lined up. Yet. Last year, we told our elderly next door neighbor that if he ever wishes to sell, please talk to us first. His home needs a bit of work and I'd love to get my tools on it. He said that he would be selling in the next five years and would let us know.
When that time comes, would you like to help me out? I promise not to work you too hard and I'll pay you back by teaching you some wonderful skills. Heck, I'll even buy you a beer on Friday after we're done working! What do you say?
What do you think about the live-in flip strategy? Could you see yourself using it to build wealth for yourself? Please leave your comments and questions below.
---
Thanks Carl for this post! Your story and the work you do on the houses are inspiring. 
Please visit Carl over at 1500days.com. You may also find him on Twitter and Facebook.
If you like Podcasts, I enjoyed these episodes with Carl and his wife Mindy:
– So Money With Farnoosh Torabi – Mr. and Mrs. 1500 – Early Retirees
– The Mad Fientist Podcast  Pulling the Early Retirement Trigger 
~ Chad
Get My Free Real Estate Investing Toolkit!
Enter your email address and click "Get Toolkit"