Today's investor profile is about a teacher in Oklahoma named Paul Zimmerebner. Paul began investing in real estate in his 50s when he bought a duplex to "hack" his housing and reduce his housing bills.
After four years, he sold it and used the equity to buy even more rental properties. Learn all the details of how he found, bought, financing, rented, and grew his duplex into a 13-property mini-empire that will help him retire comfortably.
Now, let me turn it over to Paul… 

Personal
Paul Zimmerebner
Age 58
Do you have kids?
No
What area of the country do you live in (& urban or rural)?
Boise, ID… city
[Chad: My only visit to Boise was in 2001 when I played football on the blue field of Boise State's stadium for the Humanitarian Bowl. Here's a picture of us coming into the stadium and rubbing a snow version of Howard's Rock for good luck!]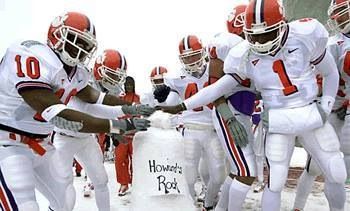 Career/Source of regular income (and non-income producing careers like stay at home parents or volunteers count just as much or more around here!)
Teacher at a jr.high in Boise
What hobbies do you enjoy? What do you do for fun?
Real Estate is my hobby. I like to kayak and hike.
[Chad: I like how you call real estate a hobby. Some people collect stuff for fun, while you collect income-producing properties for fun!]
A fun/interesting/little known fact about you?
While in the Army I received an expert badge at throwing grenades, and I'm a member of the Chickasaw tribe.
[Chad: Those are both cool facts!]

Wealth Stage
How long ago did you begin investing in real estate?
Four and half years ago.
What was your wealth stage when you began investing in real estate? (I define wealth stages as 1. Survival 2. Stability 3. Saver 4. Growth 5. Income/Withdrawal.  See this article for further explanation. It's ok to make a rough guess here.)
I'm in the growth stage.
Has your wealth stage changed since starting investing in real estate? If so, what is it now?
I went from Saving stage to growth stage with real estate investing.
Real Estate Investing Strategy
What was the primary real estate investing strategy that you used to get started?
House hacking was how I began. I bought a duplex that needed some work, and I inherited tenants on the other side with low rent. The first thing I did was raised the rent to market levels.
I was pleased with the fact that I only had to pay around $200 towards the mortgage from my own pocket. I then used AirBnb to rent out the spare room on my side of the duplex to not only make up the shortfall, but make a little for living in my house.
[Chad: This is a text-book example of a house hack! I love it. To house hack for yourself, you can learn more in my house hacking guide.]
Has your strategy changed since then? If so, what is it now?
I've since married, and I rented out both sides of the duplex. But before that, I went in with my sister using my Solo 401k and formed an LLC that she funded with her Checkbook IRA. The LLC then bought 3 houses in Oklahoma (all cash, i.e. no debt). They all match or beat the 1% rule.
We are currently in the process of closing on 6 more houses in Oklahoma putting 51k down and getting a portfolio loan for 218k. These properties are all rented below market and could use some updating. So, there is room to build equity. Our purchase price is also 39k under appraised value so we are starting with built-in equity.
Separate from the properties that I share with my sister, I am currently doing a 1031 exchange from the sale of my original duplex.  I was able to pull approximately $280k out of the sale, but I had to divide the money into two categories (one for the side I lived in, one for the side I rented).
For the side I rented, I leveraged $143k of the sales proceeds into the 1031 exchange and also got a loan for approximately $100k to buy 3 houses in Oklahoma.
Because I lived in one side of the duplex for four of the last four and half years, I did not pay any tax on the other part of my sales proceeds. With that money, I have an accepted cash offer for a home (75k) that could have an ARV of around $120k and will rent as-is for around $750 a month.
I will still have left-over money that I can invest if I come across another property. I also have lines of credit with my sister on the 3 houses we own free and clear, and I will get a line of credit on the house I will purchase for 75k.
[Chad: Did everyone follow that?! It was a lot of moving parts. But give it another reread, because Paul did a fantastic job transforming his initial deal into multiple properties by using two incredible angles in the US tax code – the 1031 exchange and the exemption to capital gains tax for a principal residence.] 

Target Investing Market
What regional market do you invest in? Why did you choose it?
Oklahoma. The town(s) that I chose to invest in have either high demand for rentals, or are located in a town that has a hospital, a jr.college, a health clinic (run by the Chickasaw Nation), a small casino, and one of Blake Shelton's Ole Red cafe entertainment venues.
Have you chosen a particular real estate investing niche to focus on, like a type of property (ex: single family houses), a certain price range (like A, B, C, or D properties), or a type of end customer (ex: student rentals)? If so, why?
The first three houses that my sister and I bought are A rating for the area. The next six are more in line with C ratings at this time. The 3 that I will buy on my own: two are A and one is B. The other house that I will pay cash for is more of a D property at this time.
I didn't plan the class houses as much as take advantage of what I came across. The class A homes I paid top dollar for because they had been totally redone and I knew that I would have no major cost on them for several years. The six in that are C class I was interested in because I know that I can bring up the value over time. Also, I know that those 6 homes are renting below market value and I can immediately begin raising rents without doing anything to them. And with a little lipstick on the pig I can raise the rents even higher.
[Chad: If anyone needs help picking their own target market, here's my guide to picking the ideal real estate investing market]
Investment Property Criteria
What formula or numbers do you use to decide if a deal is a good one?
1% rule and the 50% rule
[Chad: For more on this topic, here's my article about how to run the numbers]
Your Team
Do you have any "inner circle" team members like a spouse, business partner, or mentor? If so, how have they helped you to get started.
My first mentor was a friend's husband who told me about how to start a Solo 401k. Beyond that, I have read and figured it out as I have gone along. Except for buying the Coach Carson lessons.
[Chad: Thanks for being in Real Estate Start School! It's been fun having you in the course.] 
What other team members helped you get started?
Finding the first house that was redone by the seller. The same seller then sold two more to us, and I plan to buy 3 more from him. He will be my go-to guy to fix up other properties, and he has been great to run property values for other homes in the area.
With the 6 houses that we are buying, there are two guys that the sellers have used for landscape and handyman jobs.
I've built a good relationship with a local realtor who got us the 6 houses off-market.
I also have built a good working relationship with a banker for the purchase of houses as well.
[Chad: I like how you've built relationships from the transactions you did. The seller became both a source of deals AND a source of referrals for team members.] 
Financing & Cash
What type of financing did you use for your first deal (or deals)? And was it difficult to obtain this financing?
I didn't need financing for the first three houses as they were cash purchases. It was the same for the other cash deal I'm doing on my own. The banker I used is with the Chickasaw bank, and they try to work with those of us that belong to the Chickasaw tribe. There was a bit of confusion on the non-recourse retirement account loan, but they are working with us to get it complete.
[Chad: That's really smart to use relationships that are unique to your situation. I had never heard of a bank that served those in the Chickasaw tribe, but what a great opportunity.] 
Do you plan to continue using this financing in the future? If no, what financing is next? Why?
I will continue to use the same bank, but I will search for competitive rates from other lenders as well.
Where did you get the cash for your first down payment, fix-up money, and reserves? How much did you need to raise?
From savings.
Deal Finding
How did you find your first deal(s)? What was the owner's situation that motivated them to sell?
I ran across the property driving around the neighborhood. The duplex had been owned by a non-profit that rented to underprivileged tenants. The property had been mismanaged and needed some updates.
How many potential properties did you look at and/or make offers on before buying your first deal?
None on the first (duplex). The next 3 I looked at 5-6 before finding the first of 3 that we bought.
[Chad: Getting a deal on your first look is fortunate.  You experienced a more normal situation when you looked at several prospecting before finding the next deal.] 
Your First Real Estate Deal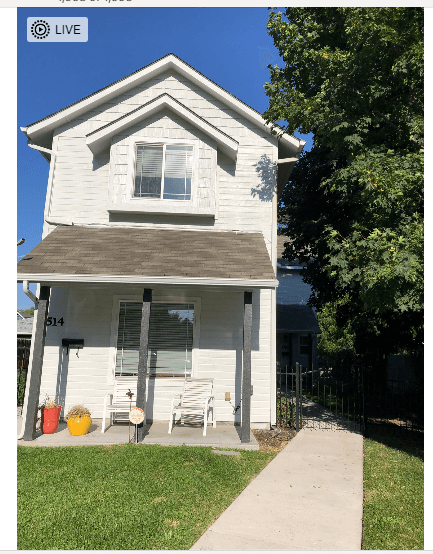 What were the basic numbers like purchase price, remodel costs, rent, resale price (if applicable)?
I bought my duplex four and a half years ago for 260k. I put around 30k in new flooring, appliance upgrades, fencing, and paint. A few years later, I sold it for $501,500.00
What were the biggest struggles and challenges on the way to your first deal?
The bank was a bit slow getting the deal completed.  I almost lost the deal as a result.
What has been the overall effect of this deal on your life? Lessons learned?
Buying the duplex was a total game-changer. I went from living for years just trying to make ends meet to a life of cash flow and a general feeling of abundance.
I learned the difference between being owned by a property and actually owning property. My investment in property changed from having a closed asset to being an asset that cash flowed.
[Chad: That's worth repeating – "I learned the difference between being owned by a property and actually owning property. Awesome!]
Final Tips & Recommendations
What books, blogs, podcasts, and/or YouTube channels have helped you to get started or do you just find extremely valuable? (Can be categories in business, investing, or life/philosophy – other than a sacred book)
Any big mistakes you've made that others should avoid?
Stick with what you understand. I have been fortunate in every real estate deal I have ever done, but I tried buying cattle once and it went south quickly. I lost money, lost sleep, and got bubba'ed.
[Chad: You want to avoid being bubba'ed! That's for sure! Lol. But in all seriousness, it's such great advice to stick with what you know.]
Anything else you'd like other current or aspiring real estate investors to know?
It's never too late to start, and never stop learning……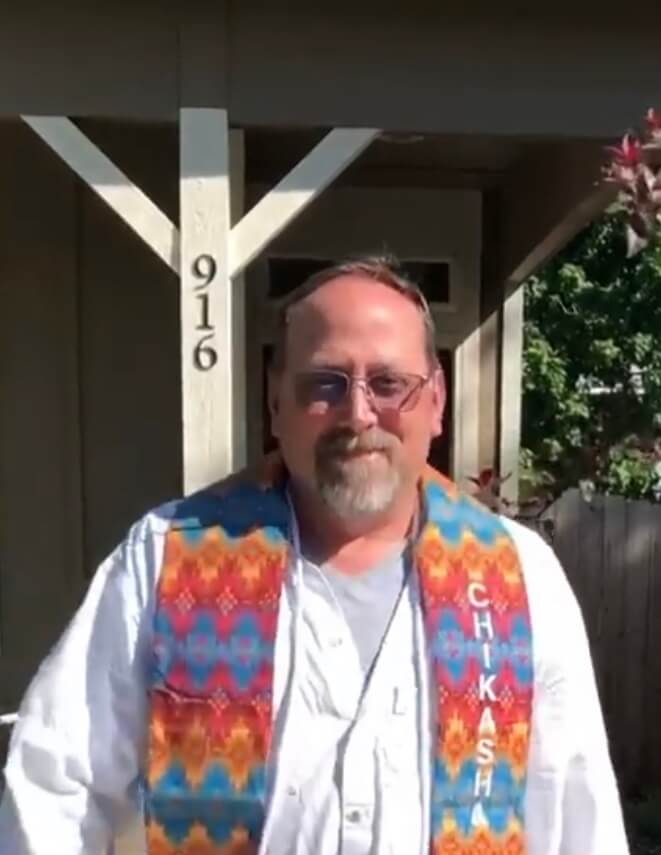 Get My Free Real Estate Investing Toolkit!
Enter your email address and click "Get Toolkit"