Listen to or Download the Audio/Podcast Version of This Article
---
As a real estate investor, there are few more important decisions than where to buy an investment property. It's like making sure you have fertile soil before you plant seeds for your crops.
Your "farming" of good investments begins by understanding the big picture criteria for the best investing locations within your country and region. But within your local market, you also need to decide if you'll invest in A, B, C, or D class real estate locations and properties. Like report cards in school, certain locations and certain properties receive an informal grade from investors and brokers.
But unlike bad grades in school, it's actually possible to make money in any of these locations depending on your real estate niche and particular financial goals.
So in the rest of this article, I'll explain how this informal grading system works. And I'll also show you how to apply the system to your investing using some real-world examples.
The A, B, C, D Rating System for Real Estate
If you hang around real estate investors long enough, you'll hear someone say "that's an A location – it's incredible!"  Or someone else might say "that was a D property, it was too much hassle!"
What exactly do they mean by that?
The first thing to know is that the investor could be talking about one or both of: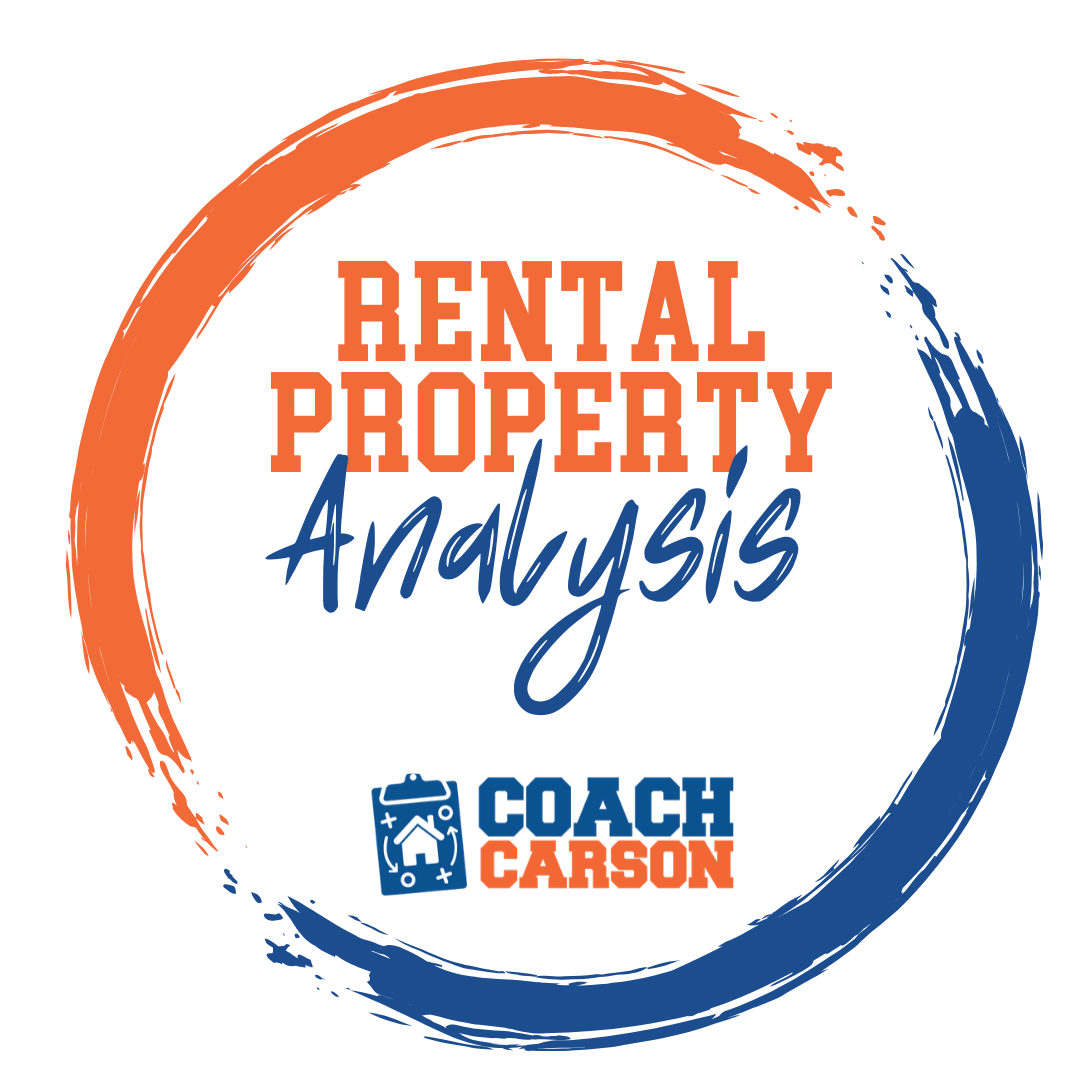 A course by Coach Carson that teaches you how to run the numbers so that you can confidently analyze and buy profitable rental properties. It also includes Coach's rental analysis spreadsheet.
Get the Course
the location
the property itself
So, a C property (not as good) might be in an A location (the best). Or it could be an A property (the best) in an A location (the best).
This practice originated from the commercial real estate world. Commercial investors and brokers typically use A, B, C ratings when referring to multiunit, office, retail, or other commercial space. It helps them compare the quality of one location or building to another.
Those of us in the small, residential investment world often throw in a D rating – typically for something in a very challenging location!
But it's important to realize that this A, B, C, D rating system is VERY subjective. There is no national, standardized system of ratings. Your appraiser won't officially use this rating in his or her report.
The rating system is primarily useful because it helps you to compare your building or location to others in the area. And by understanding where the property fits into the overall market, you can decide if it fits your particular strategy. Then you can also use the rating to make sure you pay the right price. 
I'll talk more about price in the later section on cap rates. But for now, let's look at each of the ratings and some examples so that you better understand what they mean.
Class A Locations
Class A property means the best. As a location, the best means the most desirable, in-demand parts of your town.
For example, I invest in the small college town of Clemson, South Carolina. So for residential rental properties, the Class A locations are as close to campus and to the downtown restaurant/bar district as possible. This allows students or faculty to walk or bike to campus and be close to all the fun and action.
Here's the map of one Class A location in my town. The little red house icon is where I happened to buy one of my best deals – a small multiunit rental property.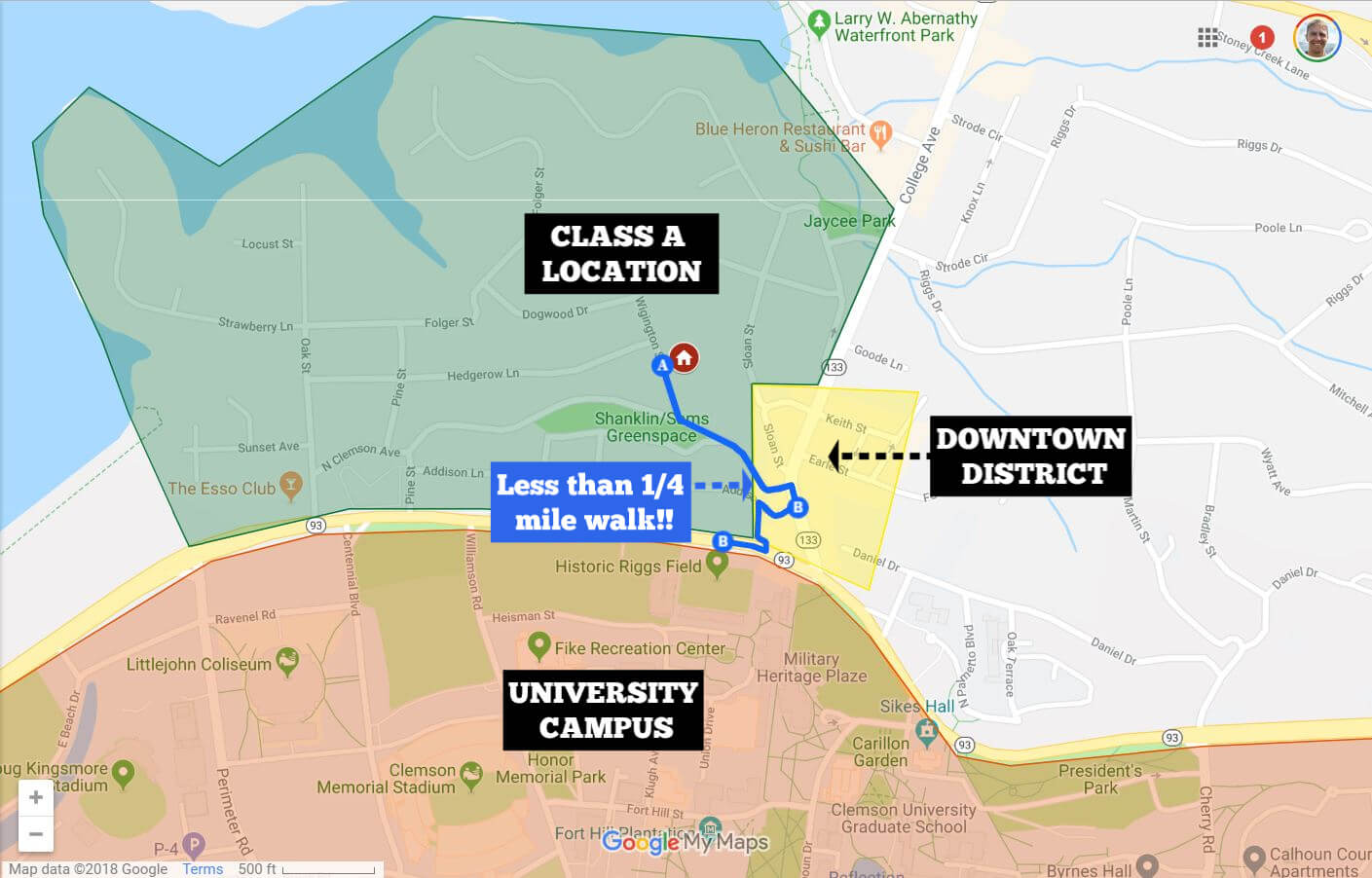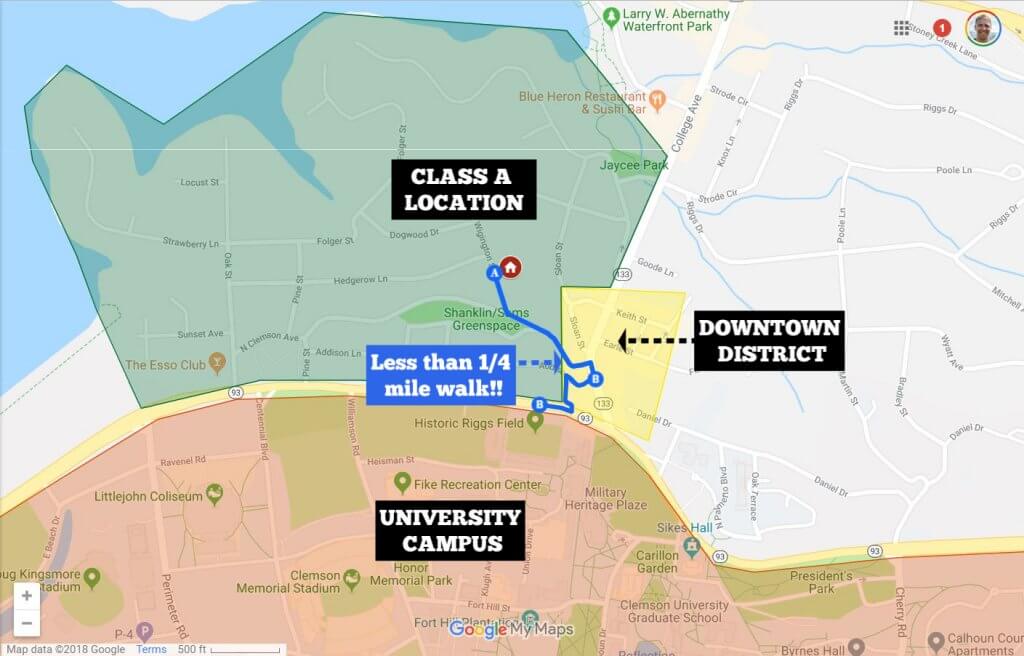 And even though the distance is critical in my case, keep in mind that there are other location factors that also matter. For example, this Class A location has old trees, safe streets, and lots of character. They all combine to make it an emotionally appealing place to live for tenants or owner occupants.
Every city or town will have a slightly different definition of a Class A location. Your job as a professional investor is to find out what that means for your town.
Class A Buildings
Class A building typically means it's brand new or remodeled and has no functional obsolescence (i.e. bad floor plans, outdated finishes, etc). In the case of apartment buildings, there are also usually a lot of luxury amenities like pools and workout gyms.
Here's an example of a Class A apartment building called 114 Earle in my town (it also happens to be in a Class A location!):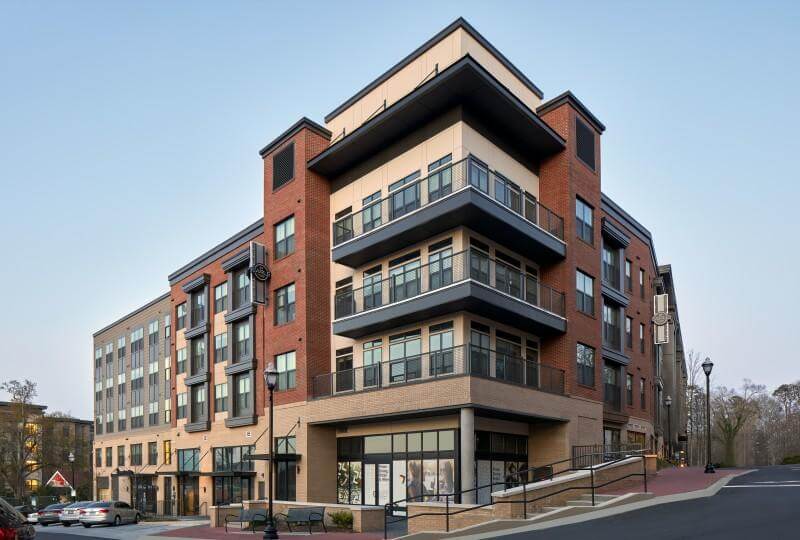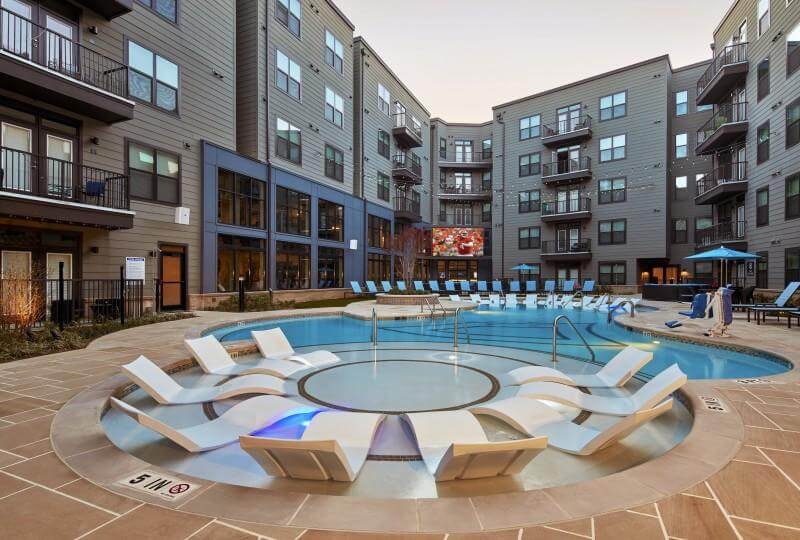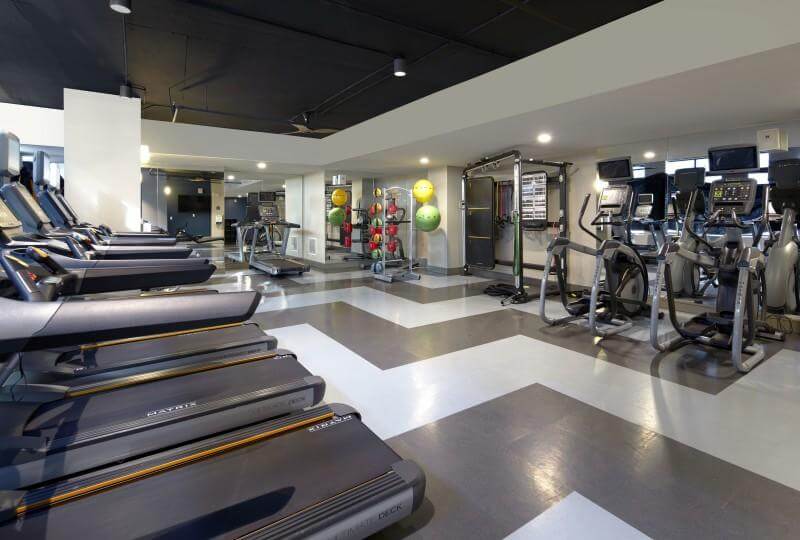 Although most commercial investors wouldn't lump single-family houses into these classifications, I would also put a brand new (or fully remodeled) house into Class A as well.
But not everything can be Class A. So, let's look at what it means to be Class B.
Class B Locations
Class B is obviously one notch below Class A. It's not the best, but it's still very attractive.
The typical tenants have a mix of working class and professional-level jobs. Or in my case with student rentals, they're still students but not the ones with the most expensive taste! And the rental rates hover around the average for the area.
Again using my small college town as an example, I consider the Class B locations to just be a little farther from campus and the downtown commercial district. These locations also might not have as much character or emotional appeal as Class A. But they're still in-demand neighborhoods, typically on a local bus line, and often with good walking or biking paths nearby.
Here's a map of one particular Class B location where I own residential units: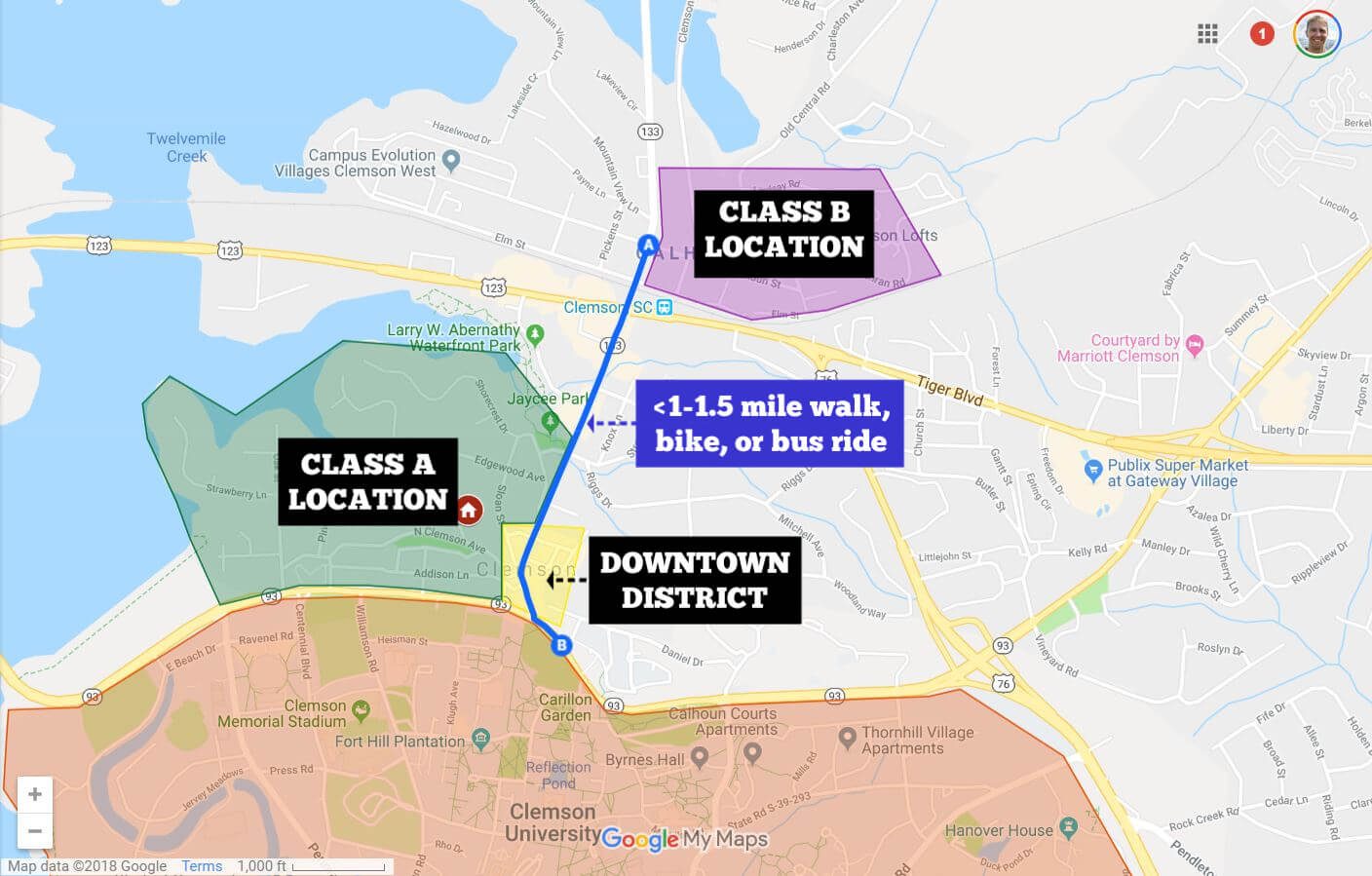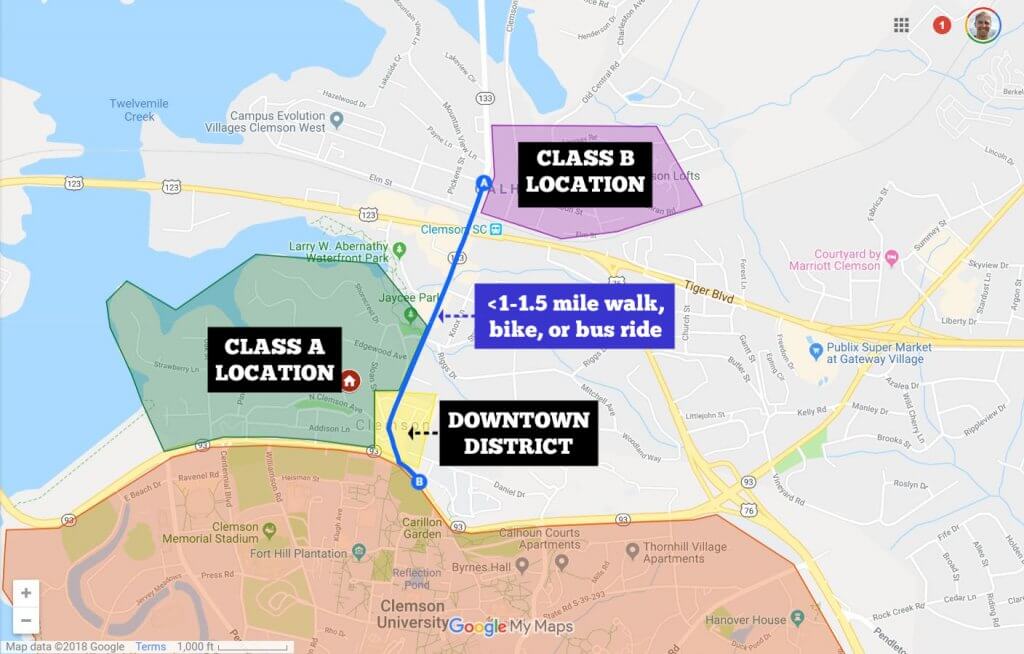 For single-family houses, I also consider a lot of median priced or starter home subdivisions (often with HOAs) to be Class B locations. These single family neighborhoods are attractive, safe, and in-demand. They're usually not as luxurious as Class A neighborhoods. But Class Bs are usually more profitable than Class A as income producers.
Because Class B locations are often just outside the Class A locations, it's possible for a Class B to turn into a Class A as the town grows. So, buy and hold properties in up-and-coming Class B areas are actually some of the most profitable long-term investments. They provide a mix of decent rental income and a large amount of appreciation. But keep in mind, it's possible for locations to go DOWN the scale, too! So, study your market carefully.
Now let's look at what a Class B building might look like.
Class B Buildings
Class B buildings are often the well-kept older buildings or newer buildings with fewer fancy finishes. But Class B buildings can still be very attractive (and more affordable) places to live.
In fact, my best properties are Class B buildings in Class A or B locations!
Here is an example of what I consider to be a Class B apartment complex: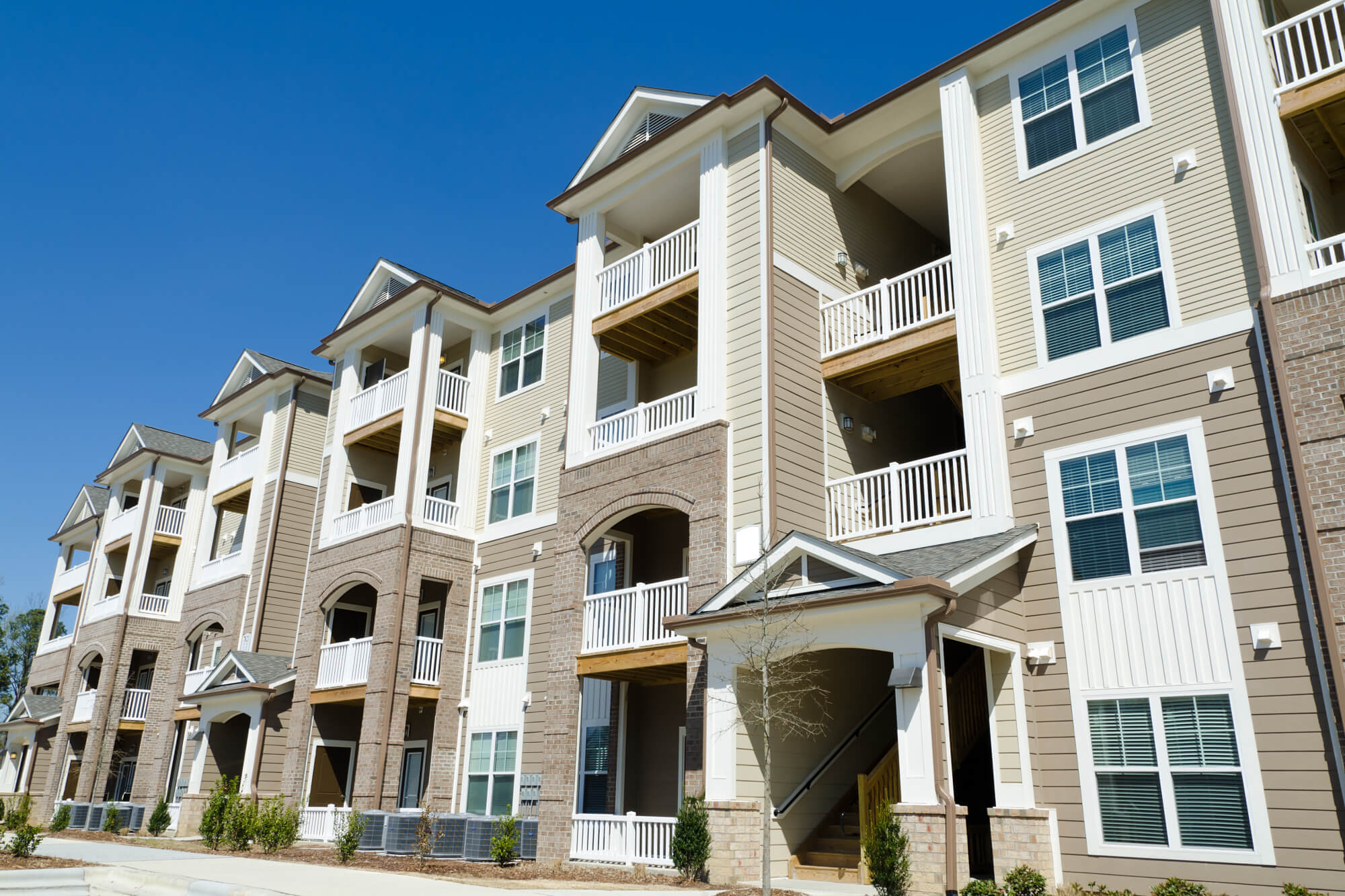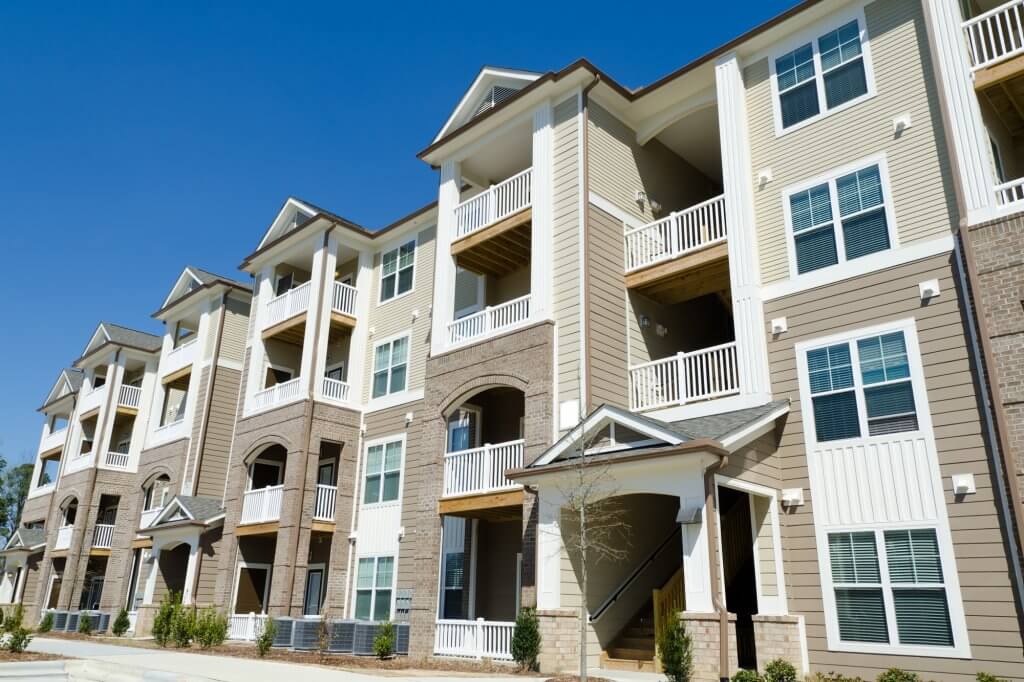 The amenities of Class B buildings are also less impressive (but still satisfactory).  For example, here's an advertisement for a small group of apartments that I co-own. They are remodeled 1950s-era, brick buildings with hardwood floors. But we certainly don't have pools, clubhouses, or other amenities.

I would also add a lot of older or middle-aged but well-kept single-family houses to Class B properties. But once these older properties begin to wear down too much or have large capital expenses looming (like roof and HVAC replacements), they could fall into Class C.
Class C Locations
Class C locations are typically working-class neighborhoods. You will find a mix of rental and owner-occupied properties. And the rental rates will usually be below the average for the area.
In the past, Class C locations might have been Class B or A locations, but they've become less popular as they age. This also happened a lot during the last 50-60 years as centers of economic activity moved from old town centers to suburban sprawl highways. The older neighborhoods near downtowns were left behind.
But these Class C locations can actually be fertile ground to find some of your best cash-flowing rental properties. As long as the neighborhood is stable or improving, you can provide affordable housing to hard-working families.
Here is a map of my area with one of the Class C locations marked: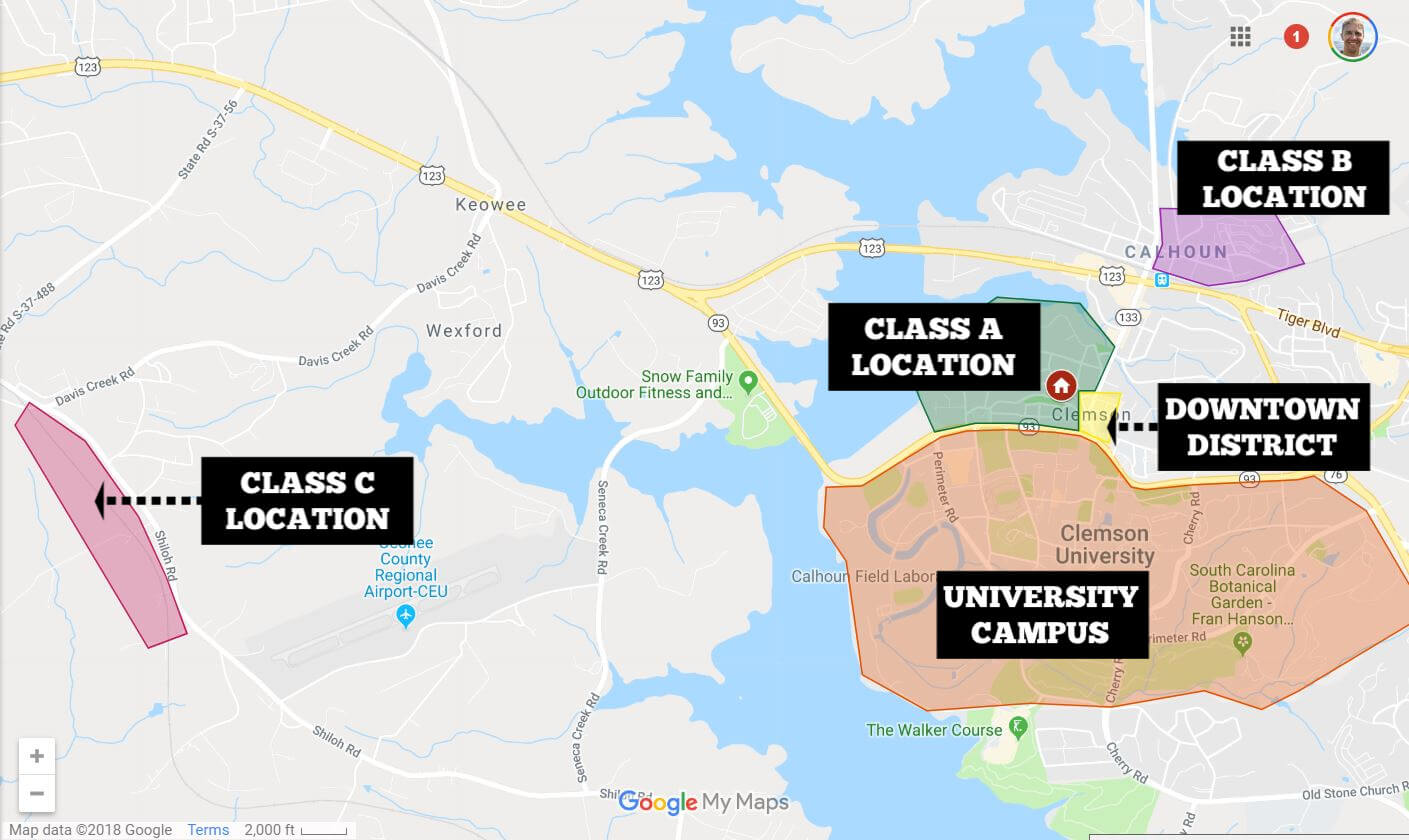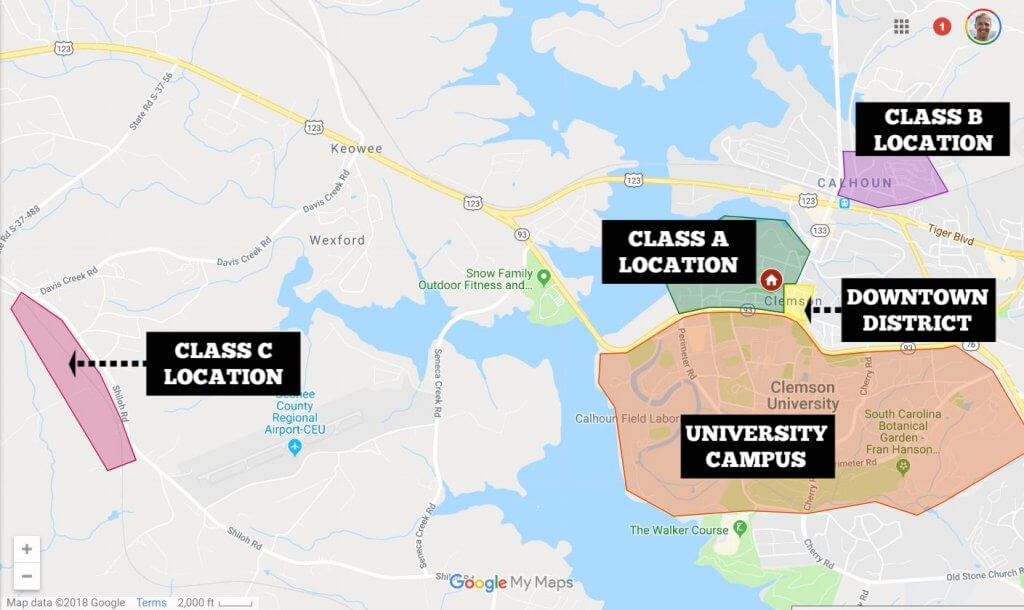 Now let's move on to a Class C building.
Class C Buildings
A Class C building is typically older and will likely need some repairs or major improvements in the near future. But despite their apparent wear, the building itself can still be a very good place to live.
In addition to older houses, I also include most mobile homes in this category. Yes, it's possible to have brand new mobile homes. But they depreciate very quickly. So, most used mobile homes fit into Class C or worse.
Here are a few examples of Class C buildings that I co-own: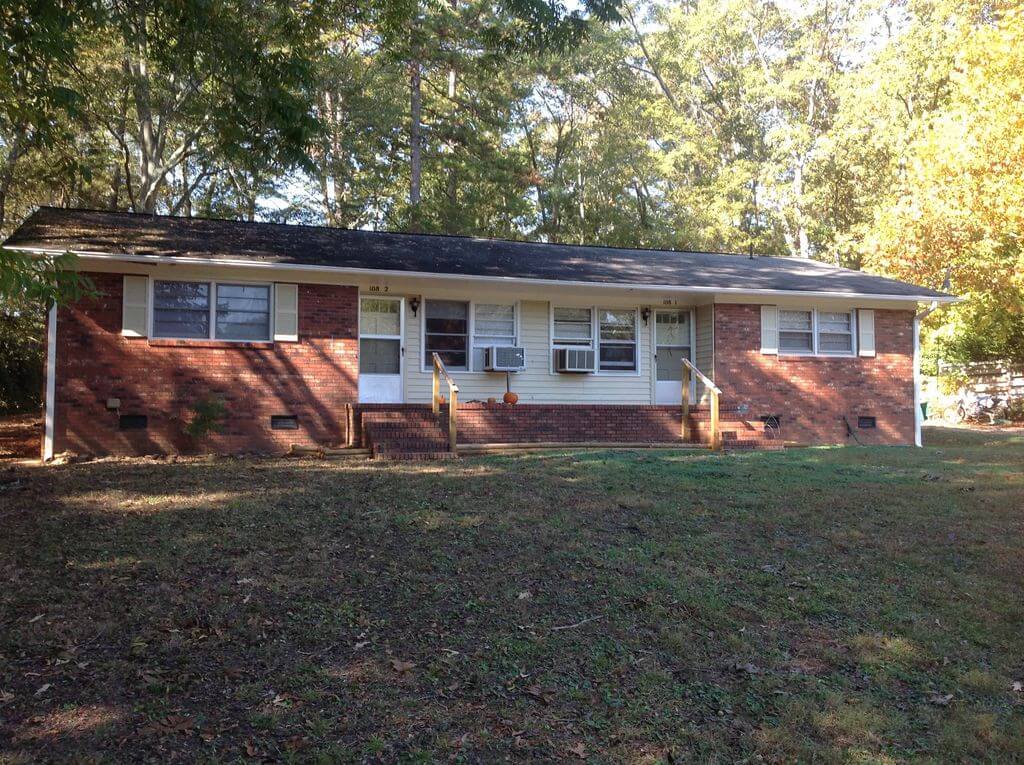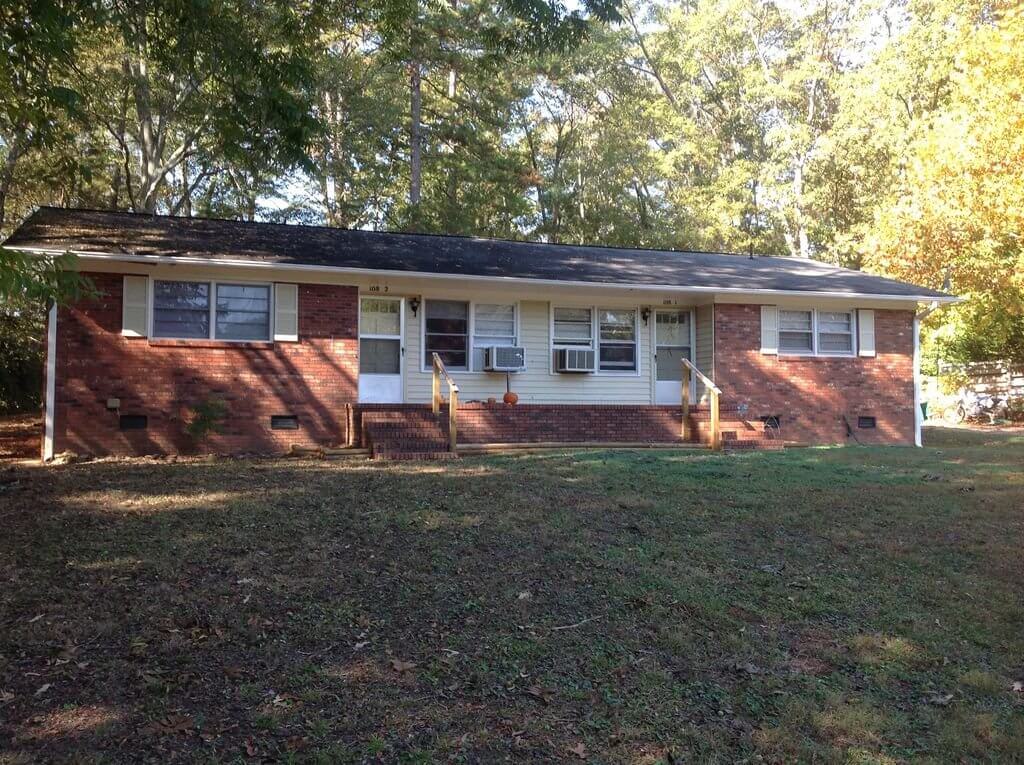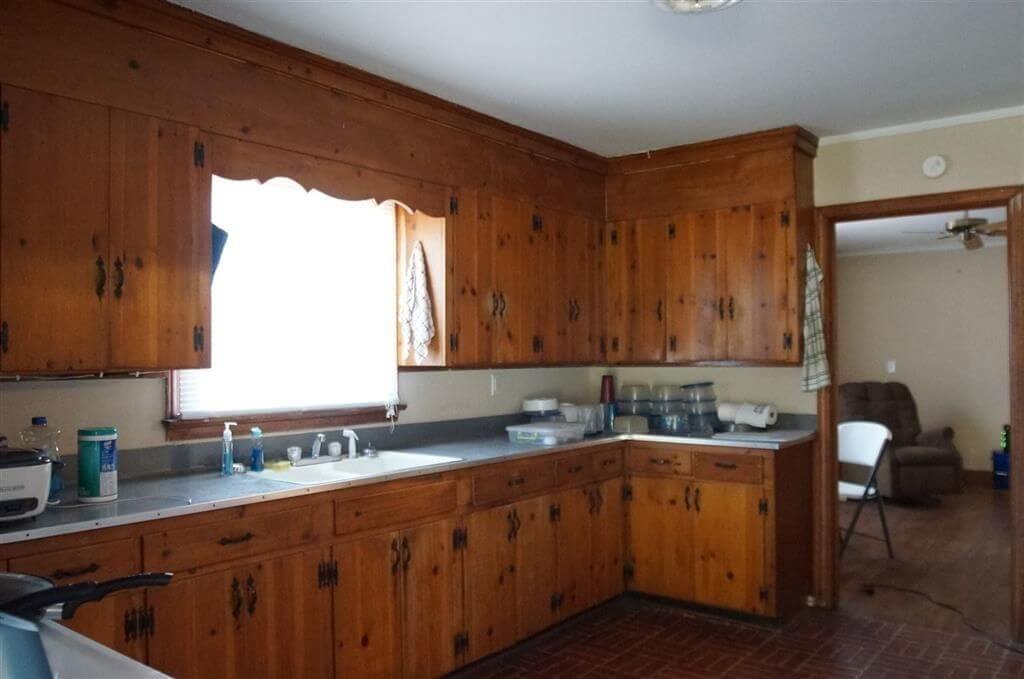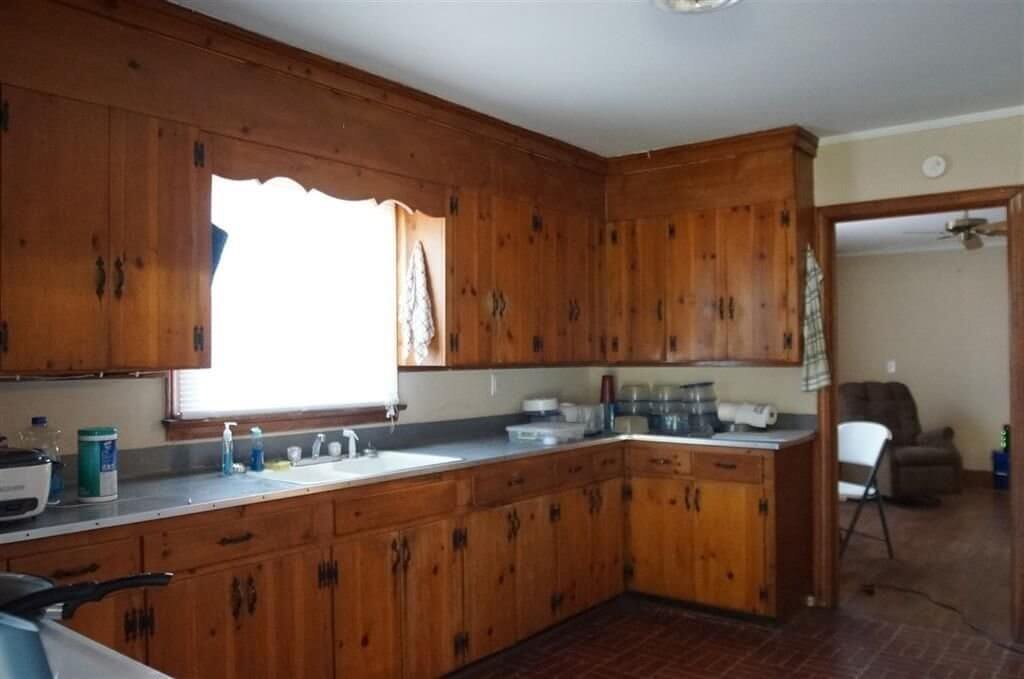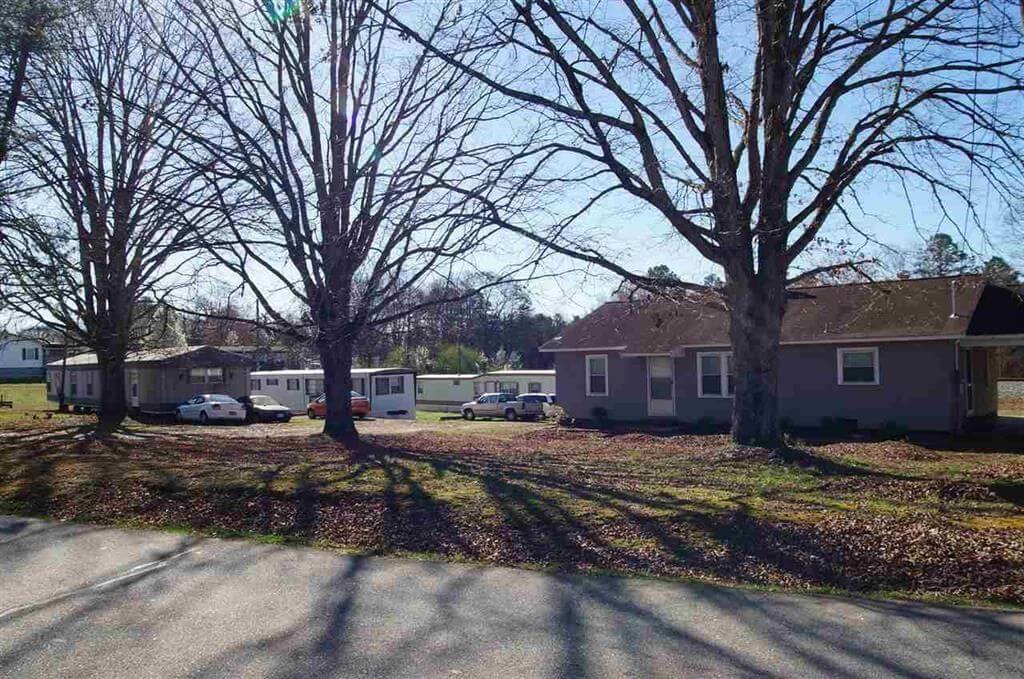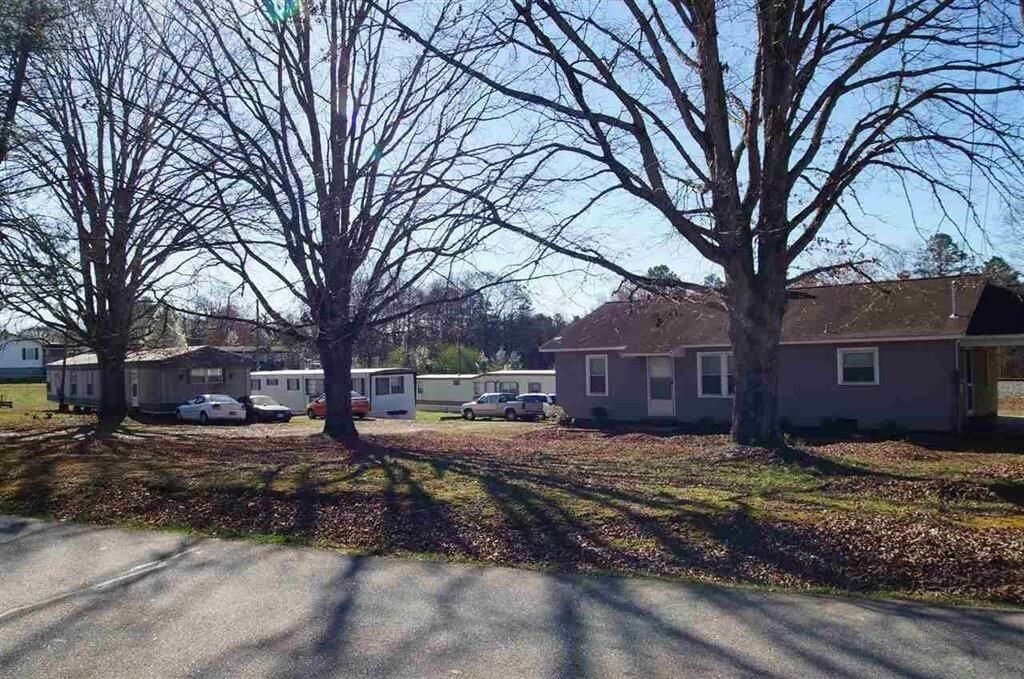 One mistake I see many investors make with Class C properties is underestimating repairs and capital expenses. For example, I have one older 4-plex that has averaged maintenance of $70 per unit per month for over 12 years. That's a total of $280 per month for a building that rents for $2,200 per month.
But in addition, we've also averaged almost $1,500 per year in capital expenses like HVAC replacements, exterior painting, roofs, etc. I rarely see investors include these capital expenses or higher maintenance costs in their upfront analysis. That becomes a problem later on because reality doesn't care about your spreadsheet! So, be sure to run your numbers correctly on these older properties.
Class D Locations
Class D locations are a little tougher to define because there is a fine line between Class C and Class D.
These locations can sometimes be pockets within Class C neighborhoods. Or in other cases, they might be an entire area of a city or town. Typically the tenants are low-income earners and/or live in subsidized housing, although those tenants could also live in Class C neighborhoods.
One common characteristic of Class D locations seems to be a higher crime rate. I have owned properties in Class D locations (that I thought were Class C), and we were vandalized several times.  We also had issues with neighbors who dealt drugs, sat around on the front porch all day (every day), and otherwise made it very difficult for us to find good tenants.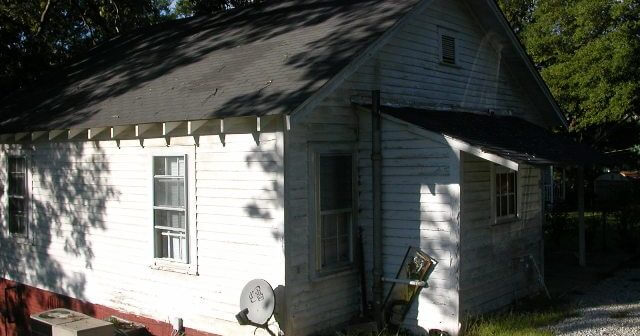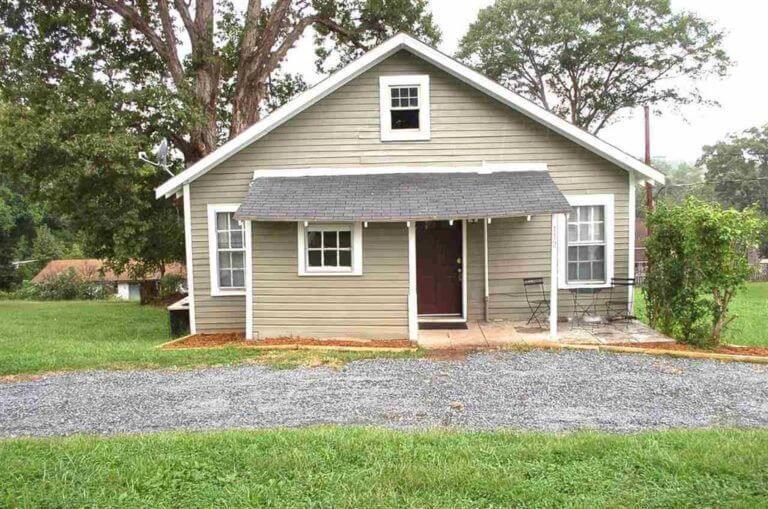 There are certainly good people who live in Class D locations, often out of necessity. And some landlords still make investments work in these locations. But in my experience, the location needs to be moving towards a Class C before it becomes worth investing in.
A blogging friend of mine Lisa Phillips at affordablerealestateinvestments.com has created a niche out of owning and teaching others to own lower-income rentals. She is someone who understands the nuance of differentiating neighborhoods that can make great cash flow investments (I would call them Class C) and others that are high risk (i.e. Class D). So definitely visit her site or read her book to learn more.
It's also worth paying attention to your local town politics and reading the local comprehensive plan. You might discover D or C locations where the city is investing large amounts of money into parks, infrastructure, and crime prevention. With enough other positive ingredients, these locations can become worthwhile investments over time.
Class D Buildings
Class D buildings are run down, typically older, and need a lot of work. Often they're not even livable. These are your classic fixer-upper properties where a lot of money can be made.
You can find Class D properties in Class A, B, C, or D locations. And the most profitable investments happen when you buy a Class D property, invest money, and upgrade it to a property that matches its location. You can do this as a fix-and-flip strategy or as a fix-and-rent strategy.
But you want to avoid the biggest mistake, which is over-improving a building for the location. I've found it's profitable to improve one level above – like a Class B property in a Class C neighborhood. But you won't get any extra value for having a Class A property in a Class C neighborhood.  You've got to know your neighborhood and then remodel it accordingly.
Here are some pictures of Class D properties I've bought and later remodeled.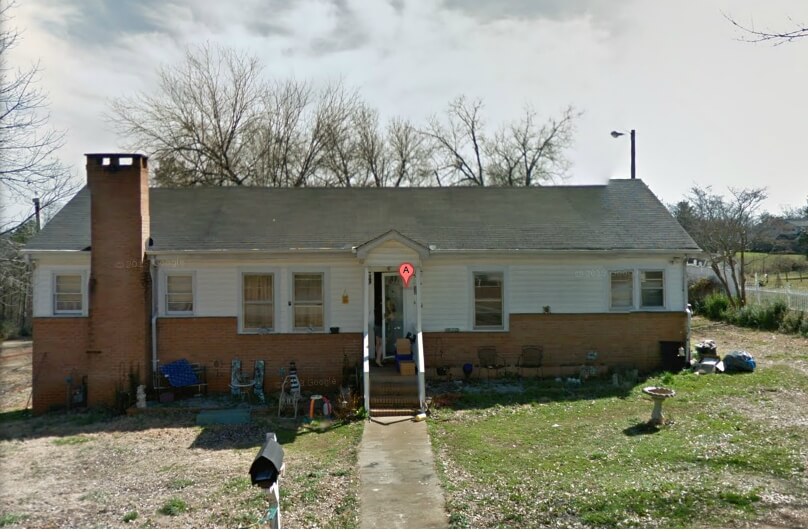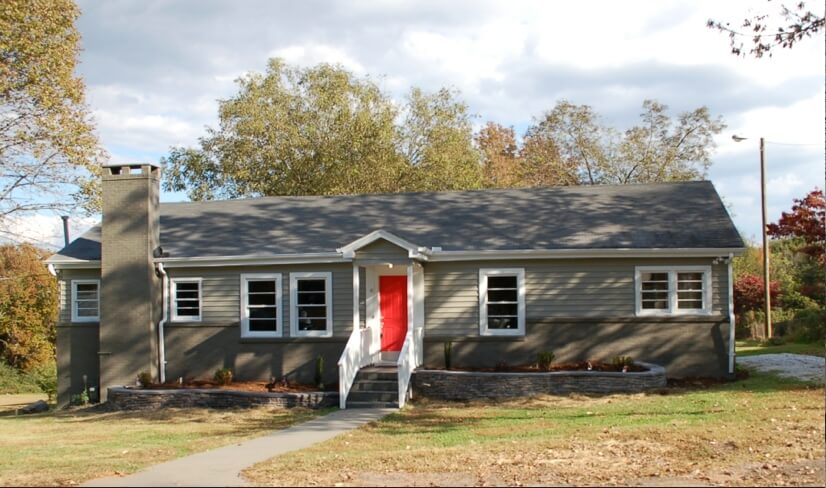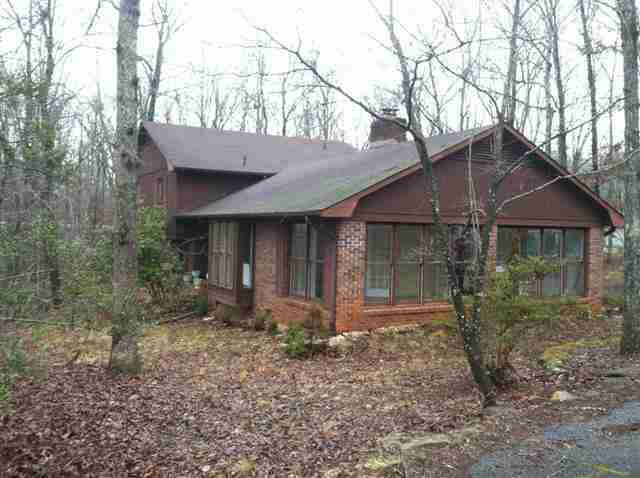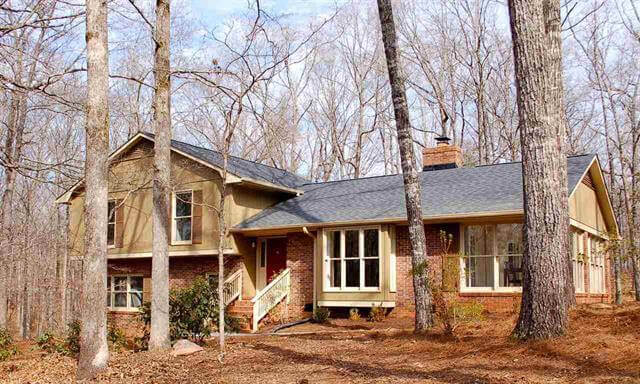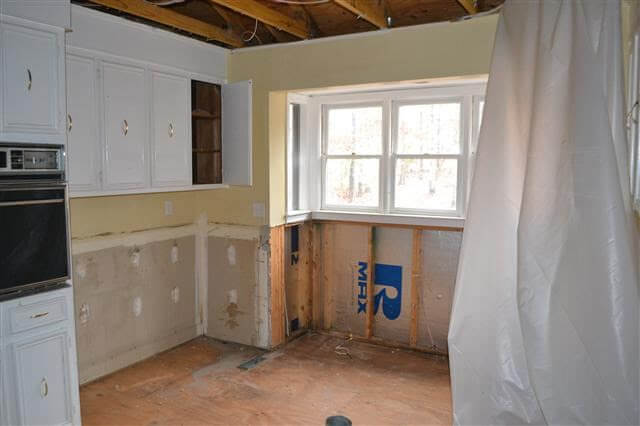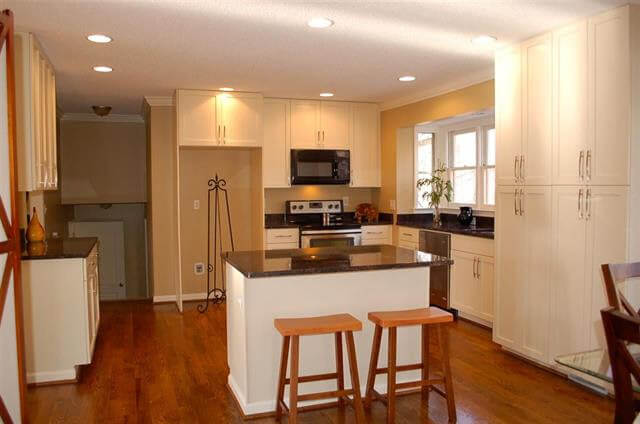 Cap Rates and Classes of Real Estate
So, you've just learned my take on Class A, B, C, and D real estate. But don't forget that the details of my definitions are personal. Even another investor in my own town might quibble with me about certain distinctions.
But on average, the collective opinions of local investors will create trends. And one of the clearest trends for the class of real estate is the location's average cap rate. In other words, you can compare cap rates of different locations within a market to tell which is the best and which is the worst.
If you want to learn more about cap rates, check out my in-depth article Cap Rates Explained (and Why It Matters For Rental Properties).
Class A locations will demand the highest prices in a given area. And for this reason, they'll also have the lowest cap rates. This basically means on average investors are willing to accept less income for a certain property because they value the security and growth potential of its superior location.
It's kind of like bond investors who'll accept less income (i.e. pay higher prices) for U.S. Treasury bonds when compared to bonds from private corporations. The Treasury bonds are lower risk, so the investors pay more for them.
And as you'd expect, cap rates go up (i.e. investors pay lower purchase prices) as you move down to Class B, C, and then D locations. The lowest prices you'll ever find will be in Class D locations. But as I've already explained, you may get more than you bargained for because these areas can be challenging!
To demonstrate this concept, take a look at the chart below with data from CBRE's 2017 Cap Rate Survey. The average cap rates for class A, B, and C properties continuously go up as you get worse on the rating scale. Also, notice that the cities have different cap rates as well. You basically have Class A, B, and C cities just like you do locations within those cities!
Cap Rates For Stabilized Multifamily Apartments By Property Type A, B, C – 2017 (2nd Half)

City
A Class 
 B Class
C Class 
San Diego
4.25%
5.00%
5.25%
Chicago
4.75%
5.00%
6.25%
Atlanta
5.00%
5.50%
6.50%
Philadelphia
5.25%
6.00%
6.75%
St. Louis
5.75%
6.75%
8.50%
Cleveland
6.25%
7.00%
9.00%
Pittsburgh
6.50%
7.00%
8.00%
Detroit
7.25%
7.75%
10.50%
Data gathered from CBRE 2017 Cap Rate Survey
This brings us to perhaps the most important point of this entire article. You need to understand the Class A, B, C, and D locations and properties in your city so that you don't overpay for your investments! 
Yes, you need to run the numbers and set financial goals for each deal. But those numbers are only relevant in the context of the property class.
Some of my biggest real estate mistakes were running Class B or C numbers in a Class D neighborhood. I overpaid and lost money as a result.
And many other investors never successfully buy a property because they try to use Class C numbers in Class A neighborhoods. They don't understand why everyone else "pays so much."
The financial and emotional costs of my mistakes are forever burned into my brain! But I hope you can learn from my experiences and not repeat the mistakes yourself.
Conclusion
You've now been on a tour of Class A, B, C, and D real estate. And you've learned how to apply the concept to your own investing.
I hope you'll take the concepts and practice them as soon as possible. Talk to other investors and real estate agents in your town. Ask them their opinions on locations. Create your own color-coded Google Maps as you learn more about your A, B, C, & D neighborhoods.
Then go visit and run the numbers on real properties to test out your theories. Doing is the best way to learn. Good luck!
What do Class A, B, C, & D properties look like in your town? Have you ever made the mistake of not understanding the class of your investment? I'd love to hear from you in the comments below.
Get My Free Real Estate Investing Toolkit!
Enter your email address and click "Get Toolkit"