In my Investor Profile Series, I use a question & answer format to share the stories of actual real estate investors at different stages of their investing careers.
Today's investor profile is with Joe DelGrosso, someone who helps to make TV shows on HGTV and Netflix! While he loves the TV industry, Joe and his wife realized that they wanted more control over their future. So, they caught on to the idea of financial freedom using real estate and they've been hustling ever since!
Naturally good savers, they've invested their money into 7 income-producing rental condos in the last 5 years. The result is that they've got a lot of financial momentum and they're ready to buy a few more on their way to financial independence.
In this interview, Joe shares details of their story.
Take it away Joe!

Personal
Name
Joe DelGrosso
Age (and your spouse/partner's age, if applicable)
I'm 35 and my wife is 34.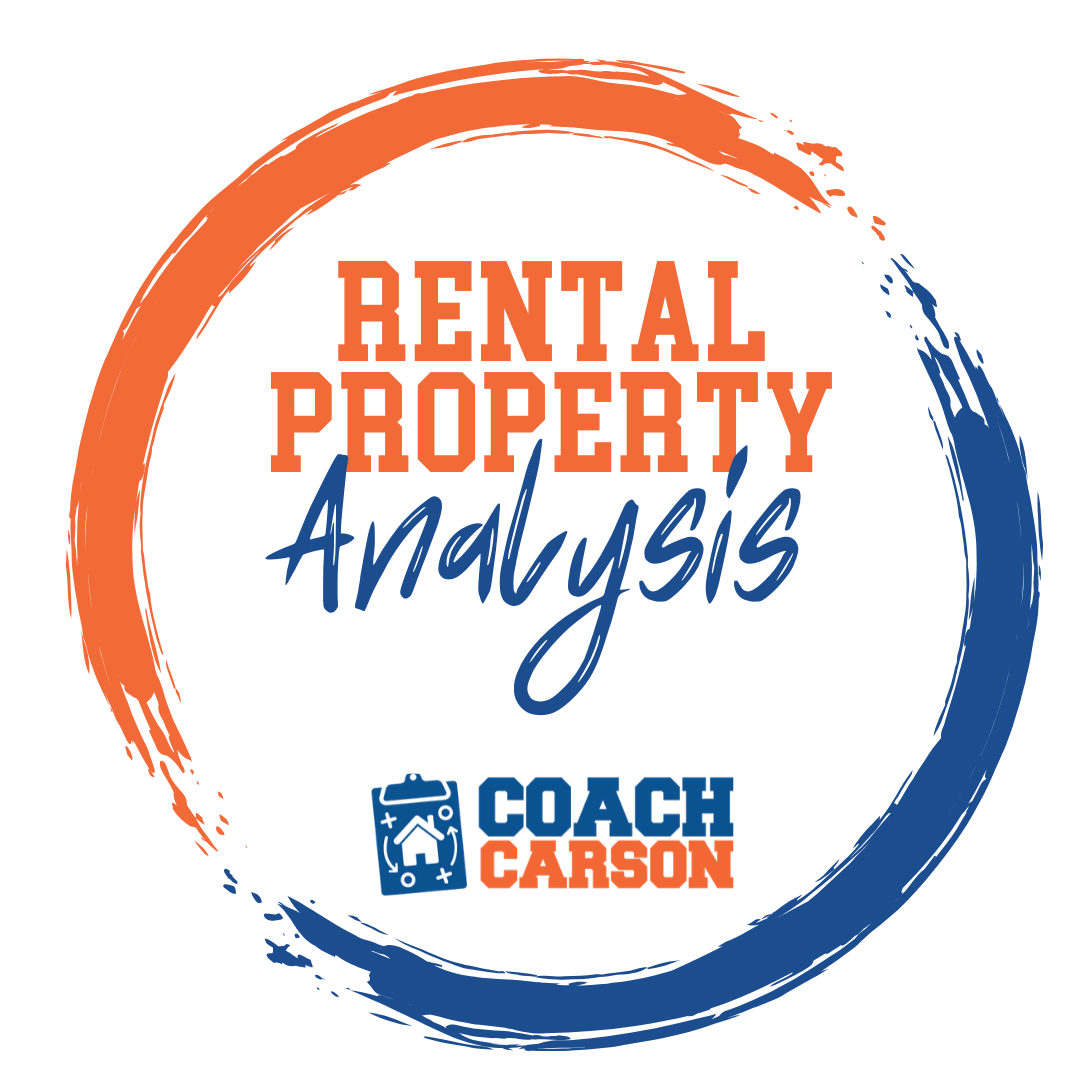 A course by Coach Carson that teaches you how to run the numbers so that you can confidently analyze and buy profitable rental properties. It also includes Coach's rental analysis spreadsheet.
Get the Course
Do you have kids? (if so, how old are they?)
Twin 1 yr old boys!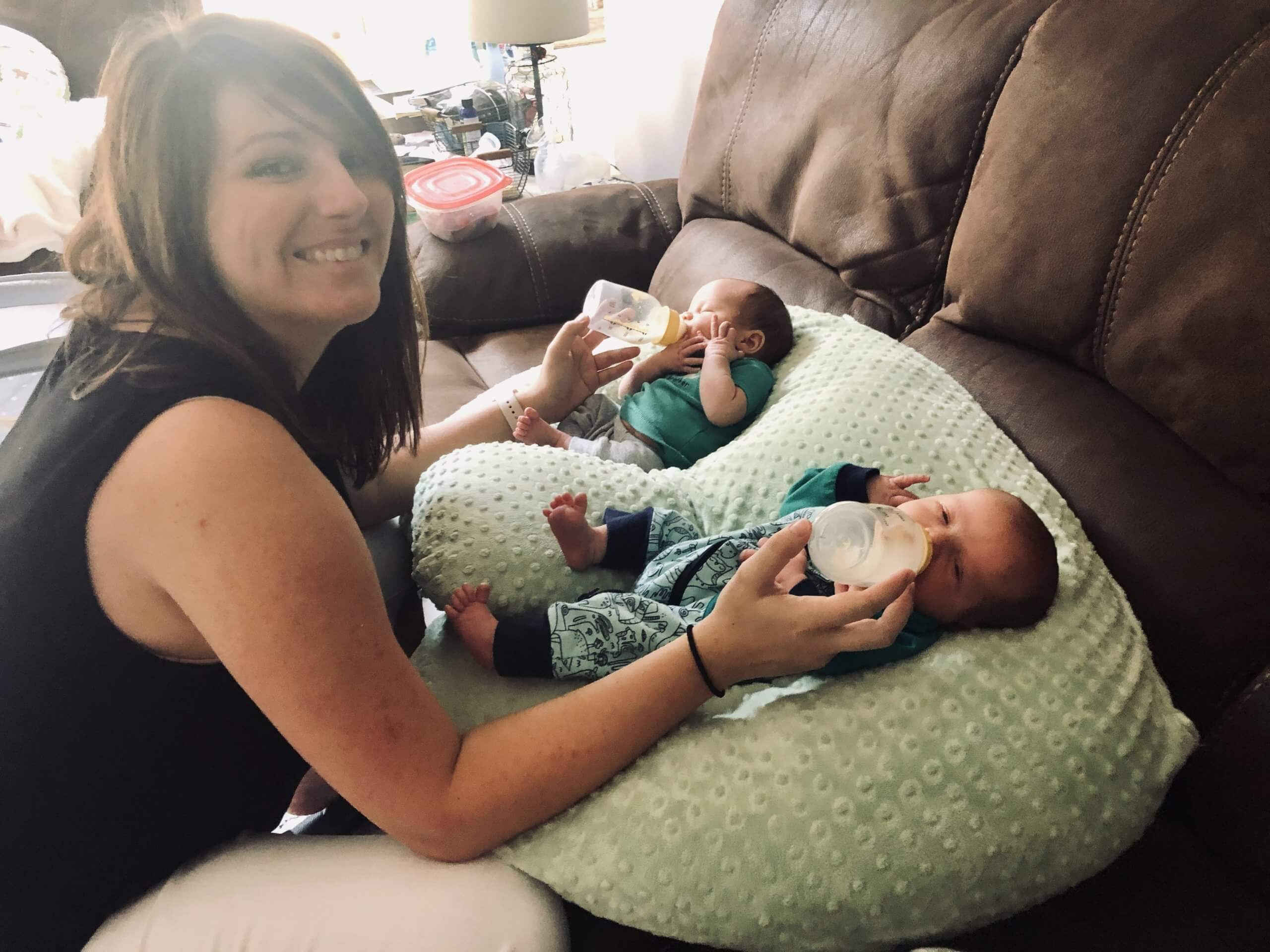 [Chad: Handsome little guys!!]
What area of the country do you live in (&urban or rural)?
Knoxville, TN. Suburban area.
Career/Source of regular income (and non-income producing careers like stay at home parents or volunteers count just as much or more around here!)
I've been a TV producer for the last 20 yrs, currently working on shows for Netflix and HGTV. I'm what's called an Executive In Charge of Production, which deals with a lot of the budgeting and production side of shows, not creative so much. My wife is a Corporate Accountant at Bush Beans.
What hobbies do you enjoy? What do you do for fun?
We loved traveling together before kids and pandemics. We used to go to CA and Vegas once a year and we backpacked through Italy back in 2016. Right now though with kids, it's just about making sure they're healthy and happy during all this, so it's a lot of family time. But man I can't wait to show these kids the world!
[Chad: I hear you on wanting to get back to traveling! We have enjoyed being home more this year, but this travel itch is real in the Carson house. Lol. ] 
A fun/interesting/little known fact about you?
I started in TV at the age of 15. I didn't have a driver's license yet so my mom had to drive me to these non-paid internships I used to get around Boston. By the time I was 19, I was already field producing (which is generally a position people have in their late 20's early 30's). I had to steal my older brother's ID so I could go out for drinks with the crew after each shoot so no one would know how young I was.
[Chad: Wow, you knew what you wanted to go after at 15! That's impressive.
The rest of the Getting Started Interview questions are based on the steps I teach for getting started with real estate investing inside my online course & community Real Estate Start School, which opens for enrollment each spring and fall.] 
Wealth Stage
How long ago did you begin investing in real estate?
I would say it really began in 2016, but I did some accidental REI back in 2010.
What was your wealth stage when you began investing in real estate? (I define wealth stages as 1. Survival 2. Stability 3. Saver 4. Growth 5. Income/Withdrawal.)
It feels like I was a Saver.
Has your wealth stage changed since starting investing in real estate? If so, what is it now?
When we started investing we were Savers, but it looks like we're now in Growth. Woohoo!!
[Chad: Movin' on up!] 
Real Estate Investing Strategy
What was the primary real estate investing strategy that you used to get started?
We really had no strategy at first. I knew investing in real estate was smart because I saw my parents do it, but they never ran it as a business or aimed to make monthly cash flow off it. It was more of a long-term equity play which turned out great for them.
So from 2016 – 2018 we bought 3 investment condos around town, but we had NO IDEA what we were doing. We didn't know what "buy and hold" or "cash flowing" even meant. Never knew about real estate books or podcasts. We just knew we should do it.
We weren't raising rents like we should, keeping track of costs, nothing! Once in a while we would look in the account and there would be some money in it and we would say "cool – let's use it to go on vacation!" Having no idea that we could use that money to roll into future investments.
It wasn't until Summer 2019 when I was driving from Knoxville to Charlotte to visit my nephew that I heard my first Bigger Pockets podcast and everything changed!
[Chad: Brandon over at the Bigger Pockets Podcast is definitely a rabbit hole that sucks people in (in a good way!). Glad you found it.] 
Has your strategy changed since then? If so, what is it now?
Continuing on from the above story – once I heard the Bigger Pockets podcast on my way to CLT it was like being unplugged from the 9-5 Matrix. I felt like I saw the world completely different. The podcast led me to read the book Rich Dad Poor Dad which just heightened my
understanding even more. It almost made me angry that this book isn't required reading before leaving high school.
These 3 investment condos that I thought were just a nice investment long term – I discovered I could turn into an actual passive business that could create this thing people kept saying called FINANCIAL FREEDOM.
What?!
Before that, I just thought I would be working in TV until they kicked me out, which unfortunately in TV is in your late 40's early 50's. You make great money in this industry but it's very unstable. Discovering that we could live off cash flow from properties changed EVERYTHING for us.
So from Summer 2019 to Summer 2020, we bought 3 more condos so we now have 6. All of them are cash flowing $400 – $500 per month. But more importantly than that, we got ORGANIZED! We discovered that we were leaving a lot of money on the table with the current properties we had, we put systems in place, we wrote out our goals, etc.
Now we're much more aggressive in the REI game. Our next goal is to hit 10 properties by Spring 2022. We're then going to debt snowball those properties, which will have them all paid off by the time we're in our early 40's, generating enough monthly cash flow that both of us could walk away from our full-time jobs if we chose to.
I know our strategy and goal might not be the sexiest, but we're not looking to take over the REI world. You can easily get inundated and overwhelmed hearing all these different stories on the podcasts which is great for those individuals. But we know what our why is, that's to hit a certain passive income number and then choose what we want to do with our time, which for the most part is traveling with our boys.
[Chad: I LOVE this story of your mindset shift and then all of the actions you took to get better. Just like the Matrix movie (one of my favorites), you chose to see things differently and it was never the same. The book Rich Dad, Poor Dad seems to be one that flips that switch better than any other. Then you keep digging for more information about how to make it happen.] 
Target Investing Market
What regional market do you invest in? Why did you choose it?
We invest where we live, which is in Knoxville, TN. I'm from Boston, moved to LA for work, and then somehow ended up in Knoxville! It's a great cash-flowing market. Some may see it as a college town, but there are a ton of multi-billion dollar corporations here. It's a great market.
[Chad: I'm a fan of bigger college towns like Knoxville. I'm in a small college town – Clemson – and it's a little scary sometimes thinking about what would happen if the university didn't exist. But with small cities that also have a large university – like the University of Tennessee in your case – there is a lot more diversity of jobs and investing opportunities.] 
Do you have a particular sub-market or neighborhood where you like to invest within your market? Why do you like it?
We're in West Knoxville which is a little bit higher-end, but also North Knoxville which is a little bit blue-collar. Overall we aim for properties and areas that our "pre-kid selves" would want to live in. We consider these B class properties.
Have you chosen a particular real estate investing niche to focus on, like a type of property (ex: single-family houses), a certain price range (like A, B, C, or D properties), or a type of end customer (ex: student rentals)? If so, why?
We consider ourselves buy and hold investors, who target single-family houses or condos that are considered B Class. Price range is anywhere from $115,000 – $200,000. We have a very thorough tenant screening process that includes background checks, credit checks, reference checks, a social media scan, and meeting the people in person. We want good people in there with steady sources of income. I'm ok with paying for a month of the mortgage if it means getting the right people in there.
[Chad: Good point about patiently screening tenants. I've learned several times the hard way that getting impatient and putting the wrong person in your house costs you MUCH more than that extra month of vacancy.] 
Investment Property Criteria
What formula or numbers do you use to decide if a deal is a good one?
We're all about cash flow, so we need a property to generate at least $400 per month in net cash flow to even consider it.
[Chad: Nice, simple, and on-target. I like it! For more on this topic of deal analysis, here's my article about how to run the numbers]
Your Team
Do you have any "inner circle" team members like a spouse, business partner, or mentor? If so, how have they helped you to get started.
It's really my wife and I running it. I'm more boots on the ground – talking with agents, viewing properties, running the numbers, etc. She handles some of the organizational side of it but then also loves getting her hands dirty and working the light renovations (renos) we typically do on properties.
Eventually we want to get her out of her job and unleash her more on the reno side because she has a GREAT eye for design. More importantly though, she's someone I can bounce ideas or new properties off of which is huge. At the end of the day though, she trusts me to make the best financial decision. FUN FACT she never saw the last 5 properties until after close!
What other team members have been crucial to helping you get started?
I also have a cousin in Boston who is on a whole other level with REI (millionaire status x 10). He's great to bounce those bigger ideas off of, like cash-out refi's or multifamily deals.
[Chad: Having that friend or family member you can bounce ideas off of is invaluable. If people reading this don't already know that person, be sure to join a local REIA (real estate investing association) group or other local real estate investing meetup to meet like-minded people in your area.] 
Financing & Cash
What type of financing did you use for your first deal (or deals)? And was it difficult to obtain this financing?
Nothing crazy here. 30yr fixed rate with conventional financing.
Do you plan to continue using this financing in the future? If no, what financing is next? Why?
For the most part – yes. BUT recently we've gotten more creative. We got a HELOC (home equity line of credit) against our primary to buy one property, which I love! HELOC is like being your own investor without the outside opinion or share of profits.
I also cashed out a 401k to buy one property, which I feel like has already made me more money than if I kept that money in there for 20 more years.
We're now in the midst of doing a cash-out refi on one of our properties. I guess it's considered an accidental BRRRR (Buy, Remodel, Rent, Refinance, Repeat). We bought the property in 2018 for $175,000 and it's now appraising for $205,000 without us really doing much to it. So after all fees, we're getting a $15,000 check from the bank and we're going to take that and put it towards buying more properties.
[Chad: Nothing wrong with starting with the tried and true financing methods and then slowly expanding out to more creative strategies. works well.]
Where did you get the cash for your first down payment, fix-up money, and reserves? How much did you need to raise?
We consider ourselves great savers, so we came up with all of that ourselves. Total between down payment and closing was $35k.
[Chad: Saving. It does your net worth good!] 
Deal Finding
How did you find your first deal(s)? What was the owner's situation that motivated them to sell?
For the first deal, it was just our realtor who found it. Nothing crazy with this one. Now we have multiple streams of online leads that hit each morning that we go through and plug into our calculators.
[Chad: Very smart of you to get more streams of leads coming in. I call this "putting more fishing lines in the water."  Here are a few ideas I have about finding more good deals.] 
Did you try any deal-finding strategies that didn't work?
No.
How many potential properties did you look at and/or make offers on before buying your first deal?
At least 10.
Each time you say you're not going to get emotionally attached to a property you do, which is tough when you lose out on a property, but you just got to pick yourself up and get to another showing.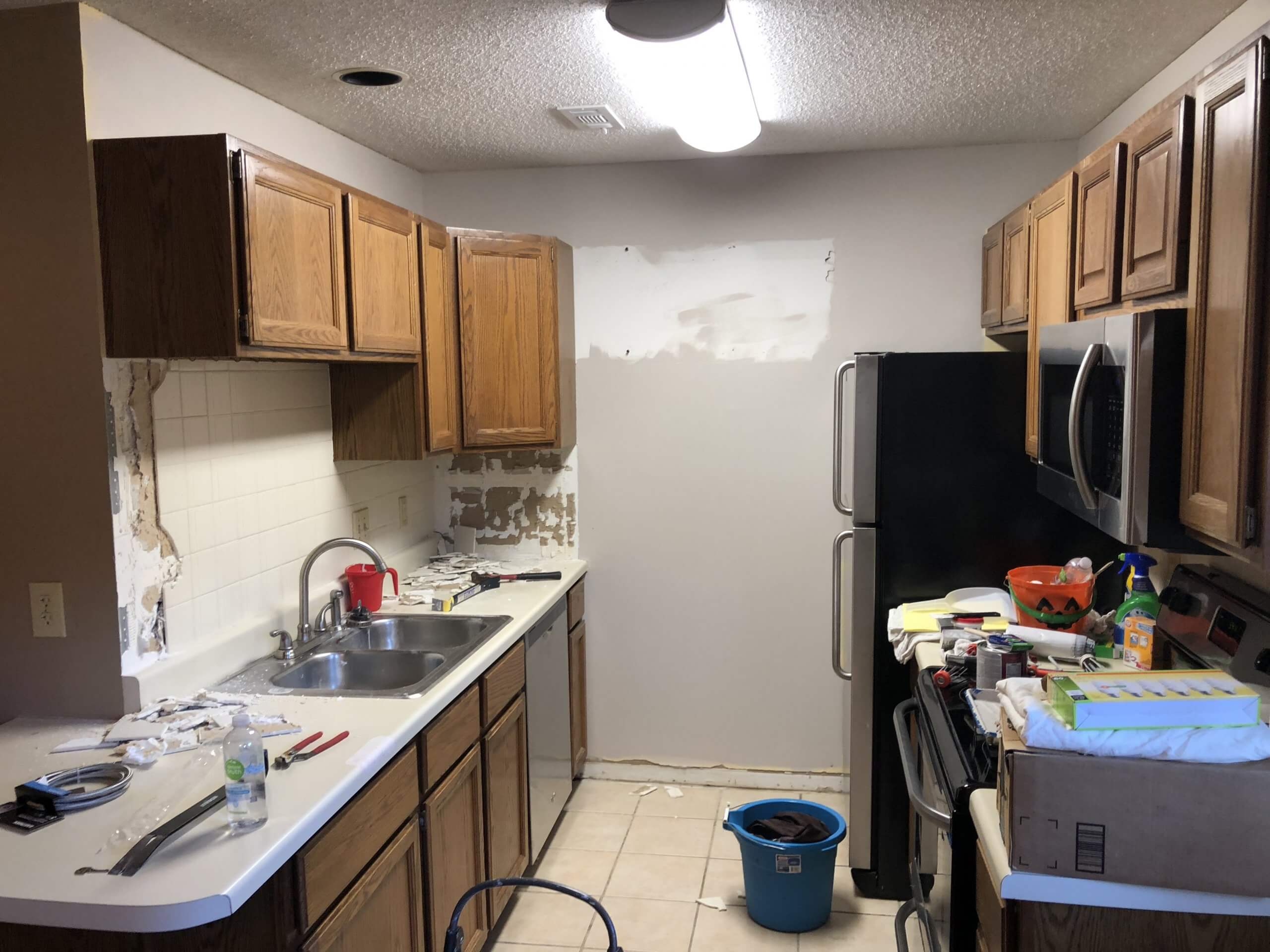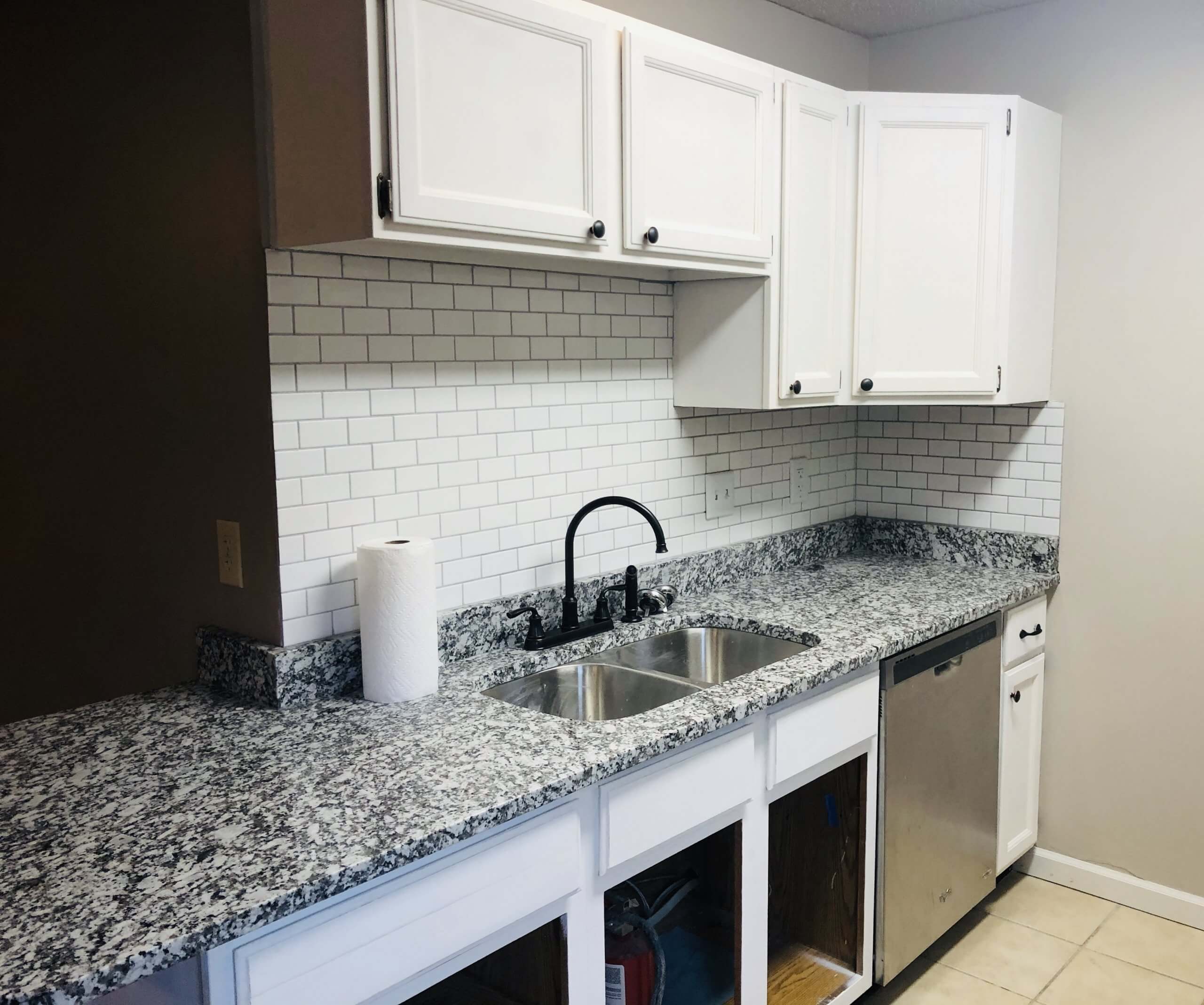 Your First Real Estate Deal
What were the basic numbers like purchase price, remodel costs, rent, resale price (if applicable)?
$150,000 purchase price for a 3 bed, 3 bath with a bonus room (condo). Our all-in monthly cost between debt, HOA, insurance, pest control, etc. is $870 and we get $1,390 in rent. So we walk away with over $500/month in profit.
What were the biggest struggles and challenges on the way to your first deal?
The fear of doing it. The first deal is always the scariest. The process is intimidating, the amount of paperwork, the crazy list of requests from the lender – all of it. Now it's just like a second language for us. I'd say even by the second deal, it was like a walk in the park. BUT man…that
first deal is intimidating. You just gotta take the leap though!
What has been the overall effect of this deal on your life? Lessons learned?
Honestly – REI has made life SO much better.
As you might imagine the TV industry is very fast-paced and will chew you up and spit you out on the drop of a dime. I've been lucky that I've had a lot of success in it, but others haven't. There are a lot of great pros to it (high paying, travel the world, meet cool people, creative fun
content), but it's constantly changing and very volatile. I was lucky enough to start really young and see how older people in the industry who were incredibly talented, get pushed out. So I've always had my eye on a way out or another means of making life work.
Having REI as another stream of income (even though we're not using it right now, all profits go towards more investments) creates this HUGE sense of relief.
I always tell people to draw a circle on a blank piece of paper. Write "village" in the middle of that – that's your village – your home, family, everything you need to provide for. Now draw a stream of water coming into that village, that's a stream of income that feeds that village. Having just one stream of water/income to that village is the real stressor. To me it's terrifying. If you can create other streams, no matter how big or small, you'll be shocked at how much relief you now have in your life. That's what REI does for you.
People might see investing in rental properties as stressful, but I think NOT investing in creating another stream of income is stressful. Even with my wife and I both working great jobs, it's still a huge comfort in our lives knowing that if both of our industries collapse we have that as back up if needed.

Final Tips & Recommendations
What books, blogs, podcasts, and/or YouTube channels have helped you to get started or do you just find extremely valuable? (Can be categories in business, investing, or life/philosophy – other than a sacred book)
I tell people two things to do before really getting started…first, understand your own personal finances. AUDIT YOURSELF. You would be surprised at how many people are thinking they're ok, but they're really upside down each month because they're charging to credit cards. You wouldn't run a marathon with your shoes un-tied would you? It's the same thing with taking the journey into REI.
Second – reading Rich Dad Poor Dad is a must. Find me a successful real estate investor who hasn't read that book and I'll sell you some lakefront property in Arizona ;). Podcasts are also such an easy way to digest free education. Your podcast and Bigger Pockets are always my go-to each week.
Any big mistakes you've made that others should avoid?
I think when you first really get introduced to the bigger world surrounding REI like the books, podcasts, forums, etc. it's overwhelming. You want to do it ALL because you hear so many great inspiring stories. Wholesaling, flipping, buy/hold, syndication, etc.
I got so excited the first 6 months with hearing all this, I went off my course and forgot my "why". For me personally – I'm not looking to become some syndicating giant or HGTV flipper (but kudos to those who are!), I'm looking to use REI as a way to have financial freedom.
[Chad: Keep preaching that message, Joe! I'll be right there beside you:)] 
Anything else you'd like other current or aspiring real estate investors to know?
Take the leap! I know the first deal is scary – but anything new is scary.
Don't try to hit a homerun on your first deal. Even if you're just cash flowing $100, $200/month, the value you get in the experience and also letting go of that fear is worth 10x that.
Don't forget your "why". Understand why you want to do this. You might be different than me and be in an industry where you want to work until your 65 and that's ok. But have a clear understanding from the beginning of what you're looking to accomplish with this.
Don't forget the big slap in the face that America just got with COVID and the economy. Don't do anything with any kind of investing unless you have reserves built up. And don't go through $30k down on a property if you only have $32k in the bank. Taking the time to save is not wasted time, it's time to get EDUCATED!
[Chad: Joe, this was a fantastic journey through your story, your first deals, and your advice to other investors. THANK YOU for taking the time and for being willing to share with others. I can't wait to stay in touch, see those next few properties fall into place, and eventually hang out on the road while we're traveling the world!] 
Do you have any questions or comments for Joe? Please leave them in the comments section below.
Get My Free Real Estate Investing Toolkit!
Enter your email address and click "Get Toolkit"