[In my Investor Profile Series, I use a question & answer format to share the stories of actual real estate investors at different stages of their investing careers. Be sure to comment below if you enjoyed it or if you have questions for the investor.]
Today's investor profile is from Dorsie Boddiford, a 28-year old investor in Marietta, Georgia. You may recognize Dorsie from her last name because her dad is Dyches Boddiford. Dyches is a well-known teacher and fellow investor who guest posted for me on the topic of hard money lending. 
But Dorsie is a powerhouse investor and expert in her own right. As you'll see in her interview below, she began investing straight out of college and she's never looked back. She's a full-time investor who has done flips, rentals, and many other creative deal structures like wrap-loans. She also has written educational books about her favorite real estate investing tools like Solo 401ks and Wrap Loans. 
I found Dorsie's story incredibly inspiring and informative. I hope you do too!
Now I'll turn it over to Dorsie …
Personal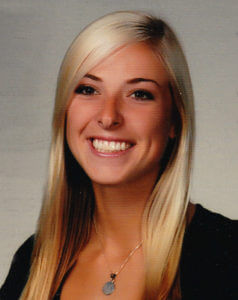 Age: 28
Home Location:  Marietta, Georgia
Career/Source of regular income: Real Estate Investor (full-time)
What hobbies do you enjoy? What do you do for fun?:  Running, Hiking, Reading, Vacationing on the Outer Banks of NC and traveling to new places.
A fun/interesting/little known fact about you? I lived in Berlin, Germany, with my sister for a summer in while in College. We just went back this past summer and were surprised at how much the city has changed in the past 8 years!
Financial Independence/Retirement Plans
What does financial independence mean to you?
Financial Independence means having a constant flow of funds (that won't dry up!) that allows me the freedom to do what I want, when I want, with whom I want, where I want, and how I want! It also means that I have sufficient cash reserves so that I will never have to worry for money if something were to happen to me or my family.
I also think that an important aspect of Financial Independence is a state of mind—many people act like they have Financial Independence and live above their means in a way that their finances cannot support them for their lifetime. True Financial Independence can only come from those that respect their money and value the freedoms that their own financial freedom can successfully sustain them.
Do you have plans for financial independence/retirement? Or have you already reached financial independence?
Yes, I have set goals towards financial independence. I am on track to achieve it, but I'm not there yet! I have 5-year goals that I analyze and revise regularly. These goals are broken down into 6-month and 1-year increments and are based on:
Net worth
Cashflow
Personal Goals such as budget, lifestyle, etc.
Why do you want to achieve retirement/financial independence? What kind of activities and projects will you spend more time on? What projects, causes, hobbies, or other activities mean the most to you?
I want to achieve financial independence so that I can one day have a family and be there for them physically and financially. My mother was a full-time mom and my dad was self-employed as a real estate investor as well. They were both always there for us kids, and I really appreciated that.
If you had to start over and wanted to become financially independent, what's the most important thing you would focus on?
Well, I'm not there yet so I am still learning the means to financial independence! Anyone who has not yet achieved it is still constantly learning! I believe that the means to financial independence can vary drastically person to person. I know some people who have achieved financial independence, but they have employed strategies that I would not even dare taking on, for whatever reason.
For me, if I were to start over, I would focus more on building cash flow from day 1. I sold houses for quick chunks of cash, but I could have rented them out for long-term investments. The cash was great at the time, but even if I had held the properties as rentals for a few years, I could have earned even more cash later on….But hindsight is 20/20, right??
[I had a very similar start to my real estate career because I bought and sold a lot of properties instead of renting. I now pass certain houses that I sold and have a pain in my stomach because I'd love to still own them! 
BUT – I did survive! And so did Dorsie. So, that fix-and-flip cash flow wasn't the worst thing to happen. Someone once told me it's hard to go broke making a profit! If you're early in your career, making cash flow while learning is rarely a career-killing decision.]
Investment Portfolio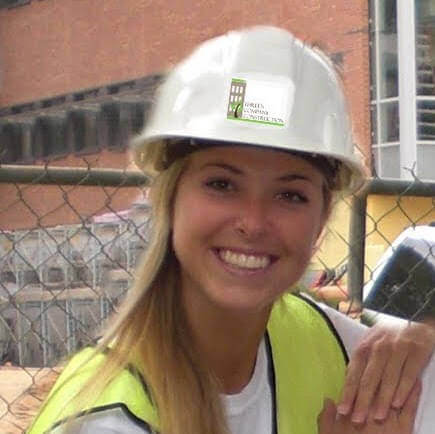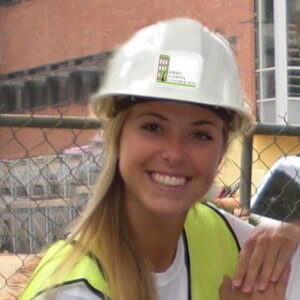 Do you invest in real estate? If so, why do you like it?
Yes! I like the creativity involved in real estate investing. There are so many different ways to structure a deal, and I like the challenge in solving the correct puzzle for a successful deal. I like the benefits that real estate generates: the tax benefits, cash flow, appreciation, security, hedge from inflation etc.
[Chad: Well said Dorsie! I also LOVE the puzzle of putting a deal together. That never gets old, and it's probably while I'll enjoy continuing to invest in real estate well into the future.]
How did you get started? Did you have any help?
I jumped right into real estate investing full-time upon graduating college. I had nothing to lose! But I would not recommend that for everyone. I did not have my first "paycheck" until I sold my first flip property 6 months later. At the time, lots of college grads were moving back home, but it was still a shot to my dignity to move back in with my parents for the first year.
My father has been a real estate investor for over 30 years, but even he encouraged me to go work for someone else after college. I didn't listen. Instead, I contacted some of his friends in real estate and picked their brain wherever and however I could. He ended up being my lender on the majority of my deals early on, but he certainly did not make it easy. I must have presented a hundred deals to him in my first year, and he rejected one after the other. It was a bit discouraging, but I learned so much each time. I learned what constituted a "good deal" and I learned that investing successfully in real estate was not going to be easy.
There were two, local investor husband/wife teams in particular who taught me a great deal when I first got started. I went to their real estate groups and picked their brains whenever I had the opportunity. I shadowed one of the investors on a deal he was doing during my final summer in college. He had me cut grass, work alongside his contractors, and check on the property frequently. I did not earn a dime that summer but I did learn a whole lot!
When I did go full time, I met with another local investment couple who I had met in real estate seminars and had become friends with. I picked their brains and found out how I could personally help them so that in return I could learn. We ended up doing quite a few deals together and to this day we are still passing deals back and forth among each other.
[Chad: This sounds so familiar! I can particularly relate to not getting that paycheck for about 6 months after I started my own business. And whether you use an experienced family member or a 3rd party private or hard money lender, one of the benefits is their willingness to reject your bad deals. Yes – that's a benefit! Because these people have made money in real estate, they are like another set of eyes and ears to help you avoid mistakes.]
What were the biggest obstacles you faced when starting? How did you overcome them?
The rejection was definitely the biggest obstacle I had to overcome. Offer after offer rejected. But the best advice I got was to treat each offer as a number and figure out how many offers it took before I got one accepted. It's like a batting average. How many offers do I have to make before I got a deal? It is easier to look at it optimistically.
Can you describe your niche(s) and approach to real estate investing? How has that changed over the years?
My approach to investing has changed as my business and lifestyles have changed. I think I am making smarter long-term investment decisions now, whereas when I was starting I needed to focus more on quick cash. I have gone from very short-term, high maintenance investments to longer-term, more hands-off investments.
What % of your net worth (roughly) is in real estate?
Around 90% is in real estate investments (including Notes).
What other types of assets do you invest in? Why? How do they fit with/complement real estate investments?
I also invest in stocks, bonds, and mutual funds. I believe some diversification is a good thing, but I also think that no investment is as strong as real estate.
Real Estate Deal


What's the best or most memorable real estate deal you've made? Why?
My favorite real estate deal I made was one of my first flip properties that I rehabbed and sold. It was simple and straightforward with few surprises. The house was located in a great area and was only miles away from my own home. I was very conservative going into the deal and it paid off well in the end.
How did you find the deal? Why did the owner sell?
I found the deal while I was door knocking on a Saturday morning one spring. I really wanted to sleep in that morning, but instead, I pushed myself to go "yard selling" that day (to see who had a yard for sale!).
[Chad: Ha, Ha! That is classic. I love the idea of "yard selling!"]
A woman was working in her front yard and I asked her if she knew of any houses for sale in the neighborhood. It just so happened that the house across the street from her was vacant for years! She gave me the phone number for the owner and a whole background on the neighborhood. I love nosey neighbors!
[Chad: I recommend ALL the time that investors drive or walk for dollars to find deals. Yet, few do it. This example from Dorsie shows exactly why you should do it. It's also interesting that the sample deal in my last Investor Profile with Kyle was also found driving/walking for dollars. Hmmmm. "]
What were the basic numbers like purchase price, remodel costs, rent, resale price (if applicable)
The purchase was $67,000. I budgeted $34,000 for rehab but ended up at $36,000. Originally I aimed to resell the house at $130,000, but my agent told me to list at $150,000. I ended up selling the house for $145,000…That is not the first time an agent has made me more money! I always list with a local realtor who has a solid reputation in the community
How did you finance the deal and raise down payment funds?
I had a private lender on this particular deal that loaned me funds at 6%. Because the value was so high on the deal when I purchased it, I was able to finance the majority of the deal. That has always been a successful strategy for me to shoot for more conservative deals since most investors will comfortably loan as high as 70% Loan to Value. If I can remain in that margin, I have a nice profit already built-in.
What is the overall effect of this deal on your life? Lessons learned?
This deal was nothing spectacular but it was a solid, conservative deal. Some may think it was boring but if I could replicate this deal, I would do it over and over again! You can't go broke by making a profit!
Since this was a flip deal, I technically will not label it as an investment. It provided me quick cash but that was about it. I have come across a few other deals like this one since then and I have kept every one of them for long-term rentals.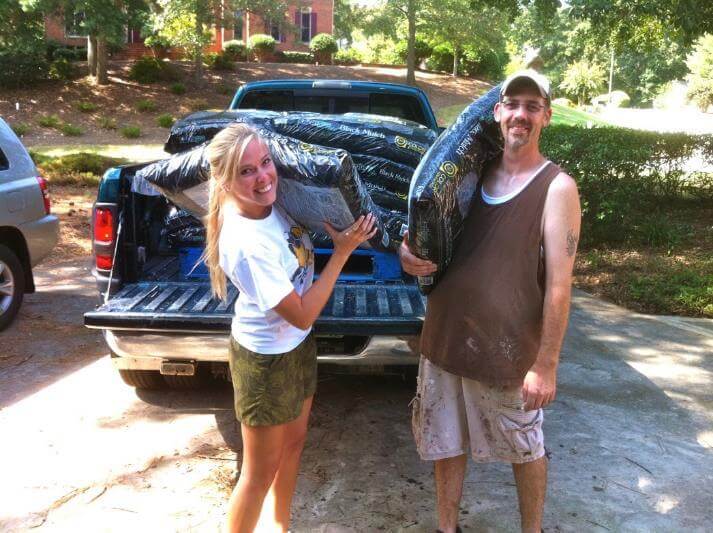 Personal Growth/Development
Do you have any tools that help you manage your life, like a physical planner or digital software?
Yes! I am a little old school. My graph-ruled composition notebook is my lifeline. I write tons of notes in there throughout the day and I also keep a weekly and daily "to-do list" as a sort of journal. It keeps me on track.
I also use Quicken for my bookkeeping, T-Value Amoritization Software for my loans (for both when I borrow and when I lend). The 10bii App on my phone is something I use when I need a financial calculator. I have an Android, so I sync all my google accounts across my computer and my phone (like my calendar and my gmail). I also use DropBox and share files with other investors when we do deals together. Keeping things simple is my preference.
[I'm definitely more old-school too. I do use a lot of apps on my phone and computer for work productivity, but I have a physical planner and a big drawing notebook that I use for planning, thinking, creativity and ideas (you can see my personal tools here). 
What does a typical morning routine look like for you?
My mornings mostly depend on what I have planned for that day! But because I am most productive in the mornings, I usually wake up early and run my 3 miles for the day. Cook oatmeal, make a pot of coffee, and sit down to my desk by 8 o'clock to knock out what needs to get done. 
When I was writing my books, I would go straight to my desk by 6am and write for a few hours before ever opening my email or doing anything else. It all depends on what is most important at the time.
What's your #1 habit to stay personally productive and fully engaged in life?
I like to keep detailed "To Do Lists" and a calendar to help me stay busy and focused. I find they also help me keep a good balance in my life among work, relationships, education, etc.
Who have been your most important heroes, mentors, and/or teachers?
I am very fortunate to have been exposed to the teachers I have had from early on. First and foremost, my father has taught me a great deal about business and investments. He has always taught me to have a strong work ethic and respect for money. Some of my other teachers include Peter Fortunato, Gary Johnston, David Tilney, Bill & Kim Cook, Danny & Ann Williams.
[Dorsie has been exposed to an all-star list of real estate and life mentors. I know most of them as well. I have provided links in case you're interested in learning more about them.]
What are your favorite books or authors? Can be categories in business, investing, or life/philosophy (other than a sacred book)?
I read Rich Dad, Poor Dad and The Richest Man in Babylon when I was a teenager, and those two books helped lead me in the direction of becoming a full time investor. Millionaire Next Door was another book I read early on which opened my eyes to what wealth really looks like.
When I have friends who want to learn about real estate investing, in particular, I always recommend Invest in Debt by Jimmy Napier and Building Wealth One House at a Time by John Schaub.
[Chad: These are all on my bookshelf as well! I read the same books early on, and I also recommend both the Napier and Schaub books to anyone learning about investing in notes or real estate.]
What legacy do you want to leave personally and in your career?
My personal legacy would be focused on my family. I want to be able to be there for my parents and my sister when they need me, and I also want to build an investment legacy that will one day help my future children achieve their goals.
A friend is something I would also like to be known for —someone that other investors can turn to for guidance and help. I like to teach and share my strategies (in particular, the Solo 401k and Wrap Lending). I hope that one day I can become the "go-to" teacher on these topics.
[Chad: I'd love to get Dorsie to come back and write guest posts on both of those topics. So, if you're interested in learning more about Solo 401ks or Wrap Private Lending leave a comment below.  And Dorsie – let me know if you're interested! These are both POWERFUL wealth-building topics that most real estate investors are not aware of.]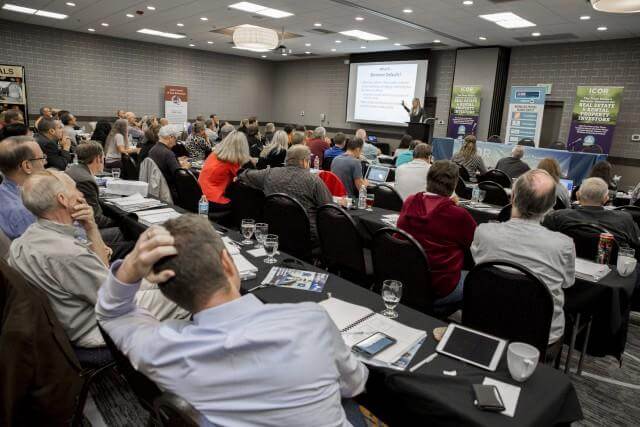 Final Advice For Other Investors
What advice do you have for a young person just considering their future career and life as an adult?
Take risks and be ready for rejection! When opportunities are given to you, acknowledge them and utilize them. Successful people fail more times than unsuccessful people even try. But be smart about the moves you make, and always have clear goals set out beforehand.
Any tips for others looking to invest in real estate and achieve financial independence?
If you want to invest in real estate, remember what constitutes a true investment. Flipping and wholesaling are businesses that can generate quick cash, but they are not normally means to financial independence. Investing takes knowledge and patience. If real estate investing were easy, everyone would be doing it! It is not easy.  
Also, do not confuse activity for productivity. Sometimes the best deals you do are the ones you do not do!
Any big mistakes you've made that others should avoid?
Many times I have bought properties just to have a deal to work on. If you feel like there may be too many surprises with the property or you feel like you are taking a risk on your profit, don't do the deal! I have bought low-end rental property because it was cheap and the cash flow was there, but these properties ended up draining me physically and emotionally because of the tenants I was dealing with and the constant management and maintenance involved.
An investor told me once to only buy properties in neighborhoods you would live in yourself if you had to. And I think that is probably one of the most important lessons I have learned!
Thank you to Dorsie for taking her time to provide such incredible answers in this interview! I know I got a lot out of it, and I hope you did too.
You can follow Dorsie at assets101.com. She often teaches at seminars with her father Dyches Boddiford, and she also has excellent educational products for purchase online.
If you have any questions or comments for Dorsie, please leave them below. We'd love to hear from you.
Get My Free Real Estate Investing Toolkit!
Enter your email address and click "Get Toolkit"