[In my Investor Profile Series, I use a question & answer format to share the stories of actual real estate investors at different stages of their investing careers. Be sure to comment below if you enjoyed it or if you have questions for the investor.]
Today's investor profile is from Kyle Corbin, a fellow South Carolinian. I got to know Kyle well when I coached him 1-on-1 a few years ago. 
I think you'll find Kyle's real estate story inspiring and educational. When I met him, he owned his principal residence and a rental house that used to be his residence. Now he owns 11 rental units, including a 4-unit property that he house hacks in order to eliminate his entire housing payment. Kyle explains all the details and numbers of how he made that transition below.
Now enter Kyle …
Personal
Age: 35
Home Location:  Spartanburg, South Carolina
Career/Source of regular income: Chemical Engineer
What hobbies do you enjoy? What do you do for fun?:  Golf, Crossfit, music, politics, learning, travel, camping and hiking, and Gamecock and Panther football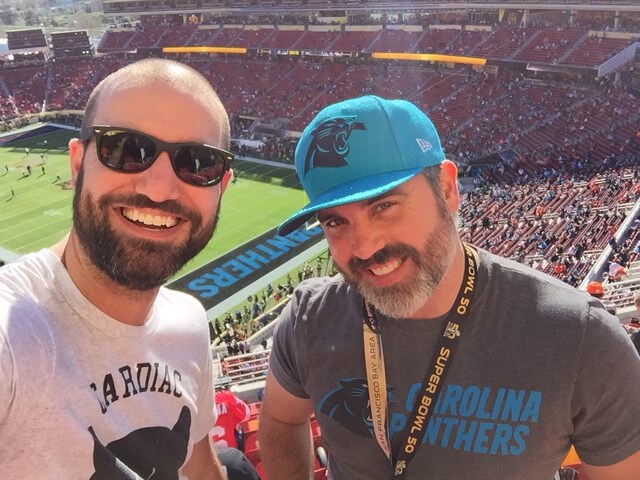 Financial Independence/Retirement Plans
What does financial independence mean to you?
Financial independence to me means being able to make my own decisions about what I spend my time on.  It's not necessarily being fully retired because that would be boring.  But it does mean that I have the freedom to choose the things that I want to work on and do (or not do).  It means that I have enough money coming in, or in the bank to not worry about having a salaried job and working for someone else.
Financial independence is basically about maximizing use of the most precious resource we all have: time.
Do you have plans for financial independence/retirement? Or have you already reached financial independence?
My plans involve travel, mostly.  I'd like to see the world without the nagging sensation you sometimes have while on vacation about what's happening at work or the somewhat dreadful feeling of having to go back eventually.  It also means spending the most time possible with the people I care about most.  It also involves lots of golf.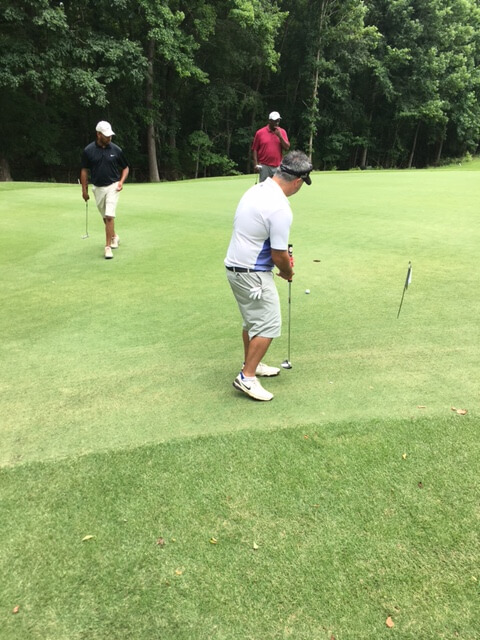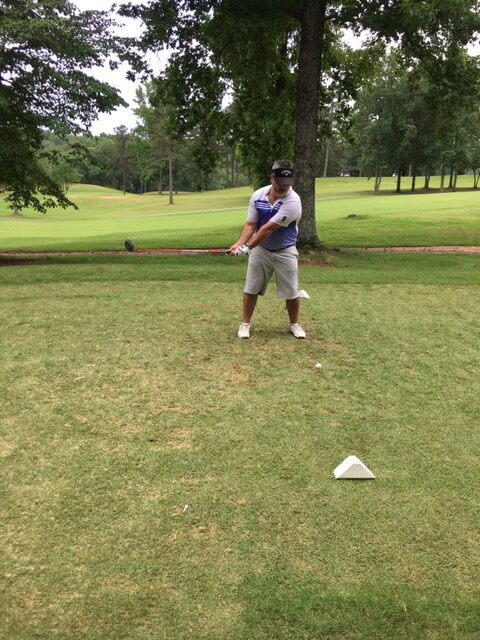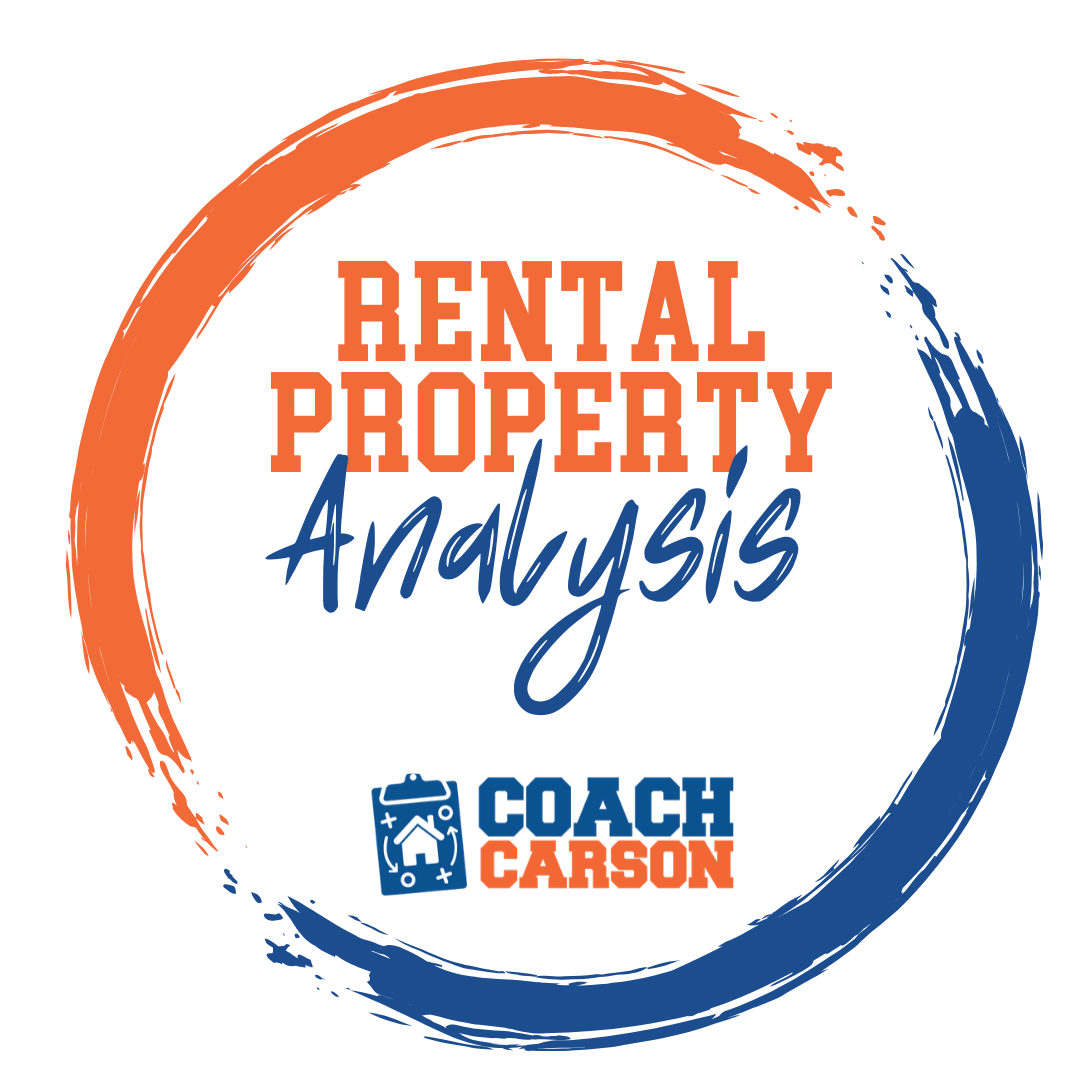 A course by Coach Carson that teaches you how to run the numbers so that you can confidently analyze and buy profitable rental properties. It also includes Coach's rental analysis spreadsheet.
Get the Course
Why do you want to achieve retirement/financial independence? What kind of activities and projects will you spend more time on? What projects, causes, hobbies, or other activities mean the most to you?
As mentioned before, I'd spend a lot of time traveling and seeing different cultures and places around the world.  I will also spend a lot of time on one of my main passions which is golf! I really love what the game represents and how it is sort of a metaphor for life.  It's just you and the course and your abilities and how you respond to adversity.
Golf is basically the same as the journey to financial independence; you can't give up and you have to weather whatever obstacles the course or circumstances throw at you.
If you had to start over and wanted to become financially independent, what's the most important thing you would focus on?
Hands down I would save more early on.  You should get used to a baseline income, and try to stick with that baseline indefinitely and save the rest (including any increases).  I would avoid lifestyle creep, focus less on material things and more on experiences with the income that I do choose to spend.
Investment Portfolio
Do you invest in real estate? If so, why do you like it?
I do.  And I like it because again, it's just me and the course.  I get to choose the properties I invest in, what improvements I make, the tenants, etc.  And I can do some of the work if I want, or I can have others do it.  Either way, I'm responsible for the outcome.
Finally, if you have everything lined out fairly well with good tenants (IMPORTANT), good contractors, and quality properties, it's pretty easy and income will happen.
Can you describe your niche(s) and approach to real estate investing? How has that changed over the years?
My niche currently is multi-family properties.  I own a quad, several duplexes, and a single family.  I tend to like the multi-family niche because of the economy of scale.  You can buy two units in the case of a duplex for sometimes the price of one single family residence, and in a lot of cases, the gross income can be slightly more than that of a single family.  They're also easier to manage
Multiunits are also easier to manage because they're in the same place.  Financing is the same for multi-family units (up to a four-plex) as a single family, so you can get a fixed rate 30-year mortgage on them.  This is nice because interest rates are generally low, and your payments won't change for the life of the loan.  This gives a lot of flexibility.
What % of your net worth (roughly) is in real estate?
I'd say roughly 60% of my net worth is in real estate.  The rest is in 401k and IRA accounts.
What other types of assets do you invest in? Why? How do they fit with/complement real estate investments?
My 401k and IRA are both invested in mutual funds.  I try to be pretty diverse in the funds that I buy to include US stocks, international stocks, US bonds, international bonds and some real estate funds.  I mainly use these accounts as a sort of insurance in case the real estate investments don't work out for some reason.  My company also pays a really good matching percentage in the 401k, so I max it out to take advantage of that basically "free money".
Real Estate Deal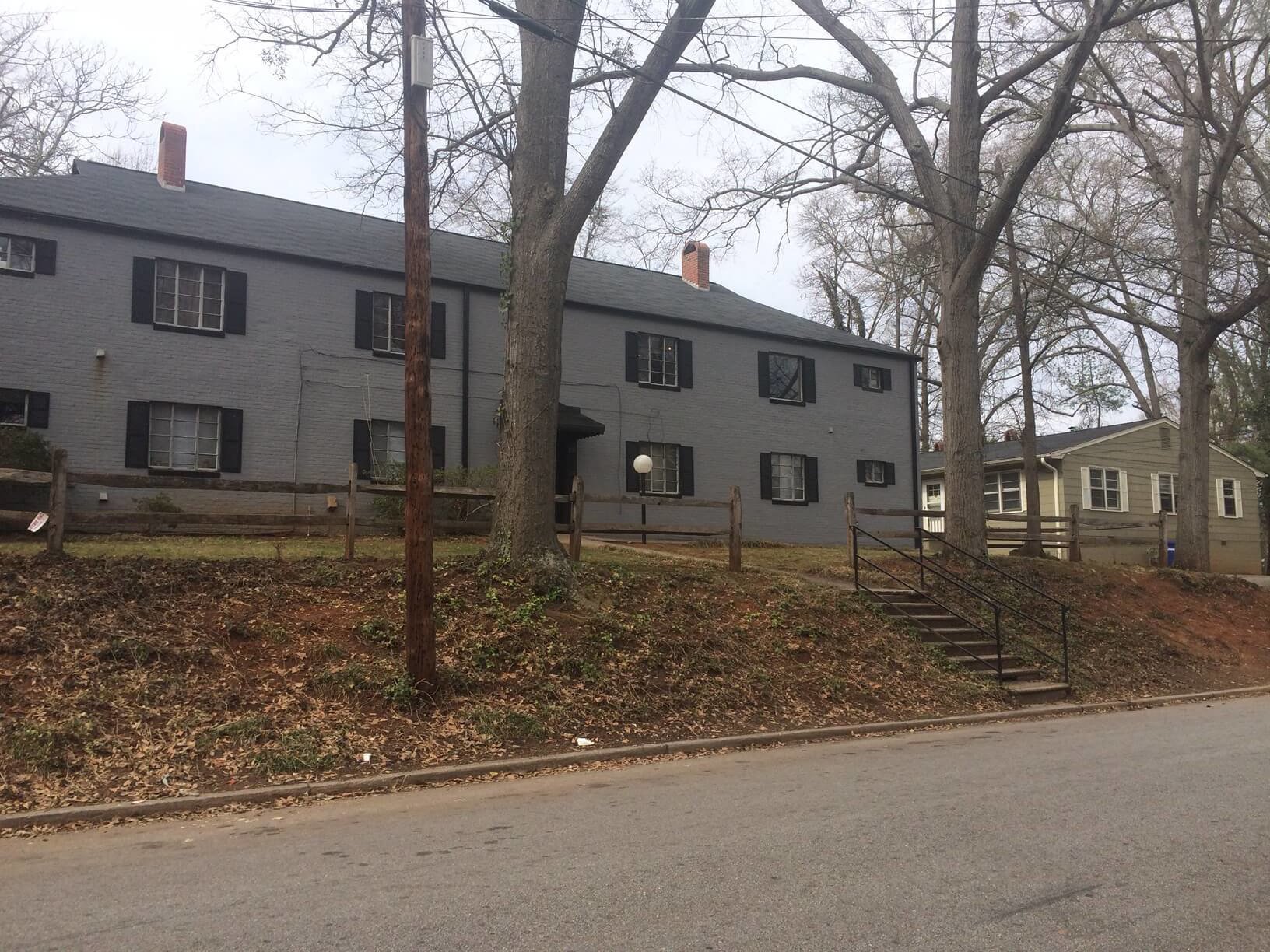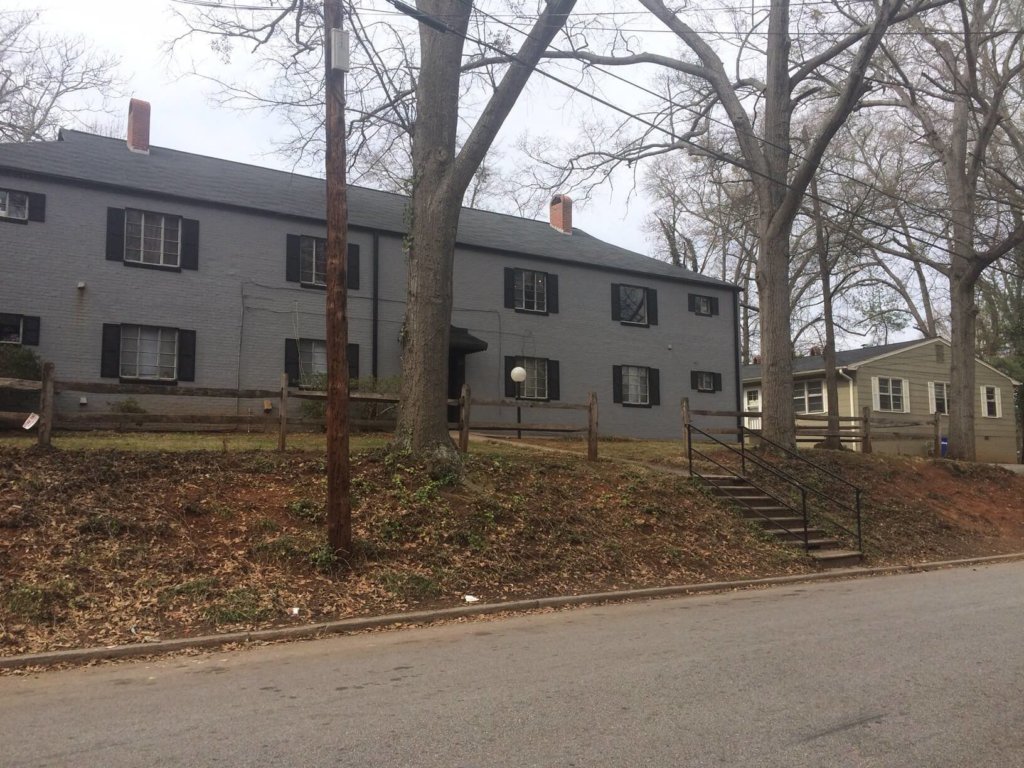 What's the best or most memorable real estate deal you've made? Why?
The best deal I made was the one Coach Carson helped me with.  We negotiated a lease-option deal from the seller.  I moved into one vacant unit and took over management of the properties.  A portion of the master lease payment I paid to the seller went towards the purchase of the properties, so the rents helped me gain equity right off the bat.
[Chad:  Kyle did a 6 month 1-1 coaching program with me, so I personally got involved in order to help him get started. When negotiating real estate deals, I like to have a "toolbox" of acquisition strategies. We did not go into this deal thinking it HAD to be a lease option. The combination of Kyle's and the seller's goals TOLD us the tool we needed to use.
How did that work? The price the seller wanted was a little out of Kyle's affordability range without selling his house to free up capital. So, we needed to buy some time until we could fix-up and sell his house.  So, we negotiated a lease option to CONTROL the property.
In the meantime, Kyle moved into a vacant unit and master leased the entire property. This means he paid the owner one lease payment and the tenants in the other 5 units sub-leased from Kyle. This had the double benefit of removing management hassle immediately from the owner, and it gave Kyle a place to live and a running start financially before getting a loan to buy the property.
The master lease-option is one of my favorite real estate tools, yet it's seldom used by real estate investors. You can learn more details about master lease options with this video I made.]
How did you finance the deal and raise down payment funds?
After selling the house I had been living in and also taking a loan out from my retirement account, I was able to raise down payment funds for to purchase the quad and duplex. I financed the balance with a 30 year fixed rate mortgage from Sun Trust Bank.
How did you find the deal? Why did the owner sell?
We drove my target neighborhood and found a quad and a duplex for sale.  It so happened that the seller was an acquaintance of Chad's (highlighting the importance of networking).
The owner was selling because he had other entrepreneurial projects he was more interested in and focused on.  He just basically wanted out of the landlord business.
[I often tell people the benefit of something called "Driving For Dollars." After 15 years, it's STILL my favorite way to find deals. And that's all Kyle and I did to get his real estate empire started.
We began in a neighborhood he liked (see How to Pick the Ideal Investment Location For Investment Properties ).  Then we drove around, walked around, and started calling for rent and for sale signs. This property was for rent, NOT for sale. But we called, talked to the owner, asked if wanted to sell. Turns out he did. And the rest is history.]
What were the basic numbers like purchase price, remodel costs, rent, resale price (if applicable)
My lease option had a term of two years, and I had the right to extend it by paying an additional $2,500 deposit. The initial monthly payment on the master lease was $1,750, $300 of which went towards non-refundable option deposit. My payment and the credit increased by $100/month on the anniversary date of the original lease option contract.
After moving in, I collected gross rent of around $2900 from the other tenants. So, there was a nice cash flow spread there from the start. Taxes and insurance were paid by the seller, but I had to pay for maintenance.
My original purchase option price was for $279,900. I paid $8,400 down as option consideration in order to secure this price.  The price would increase each year, so this incentivized me to get the deal done quickly.
After hiring a property inspector, we also renegotiated the deal based on some deferred maintenance we found.
In the end, the deal looked like this for me after rent credits, price renegotiations, etc:
$267,900 ($44,650 per unit)
$67,500 down payment
$200,400 mortgage at 4.5% interest for 30 years.
The rental income looked like this:
$3,600 = Rent:
($288) = Vacancy of 8%
($330) = Management fee of 10% (Although I manage myself, I still include this in my calculations)
($650) = Taxes (relatively high in the city of Spartanburg)
($240) = Insurance

($600) = Maintenance (~$100/unit)

$1,492 = Net Operating Income ($17,904/year)

($1,016) = Principal and interest payment

$476 = Net Income per month
$5,712 = Net Income per year
Cash-on-Cash Return = $5,712 / $67,500 = 8.5%
Cap Rate = $17,904 / $267,900 = 6.7%
[Chad: If you want a refresher on terms like cap rate, cash-on-cash return or on running the numbers, check out How to Run the Numbers For Rental Properties – Back-of-the-Envelope Math]
What is the overall effect of this deal on your life? Lessons learned?
Buying this property has allowed me to get my feet (and the rest) wet in the rental game.  I've learned so much about property management, maintenance, and financing just from this one deal.  It has given me lots of confidence in going out and looking for others and finding creative ways in which to obtain more.
The "house hacking" aspect of it has also been incredible.  By living in one of the units your personal housing costs are pretty much taken care of.  This frees up so much income that you can save and invest in other properties.  I can't overstate how important this has been for me. It's also provided a much-needed source of capital for some major renovations and repairs I've had to make.
Personal Growth/Development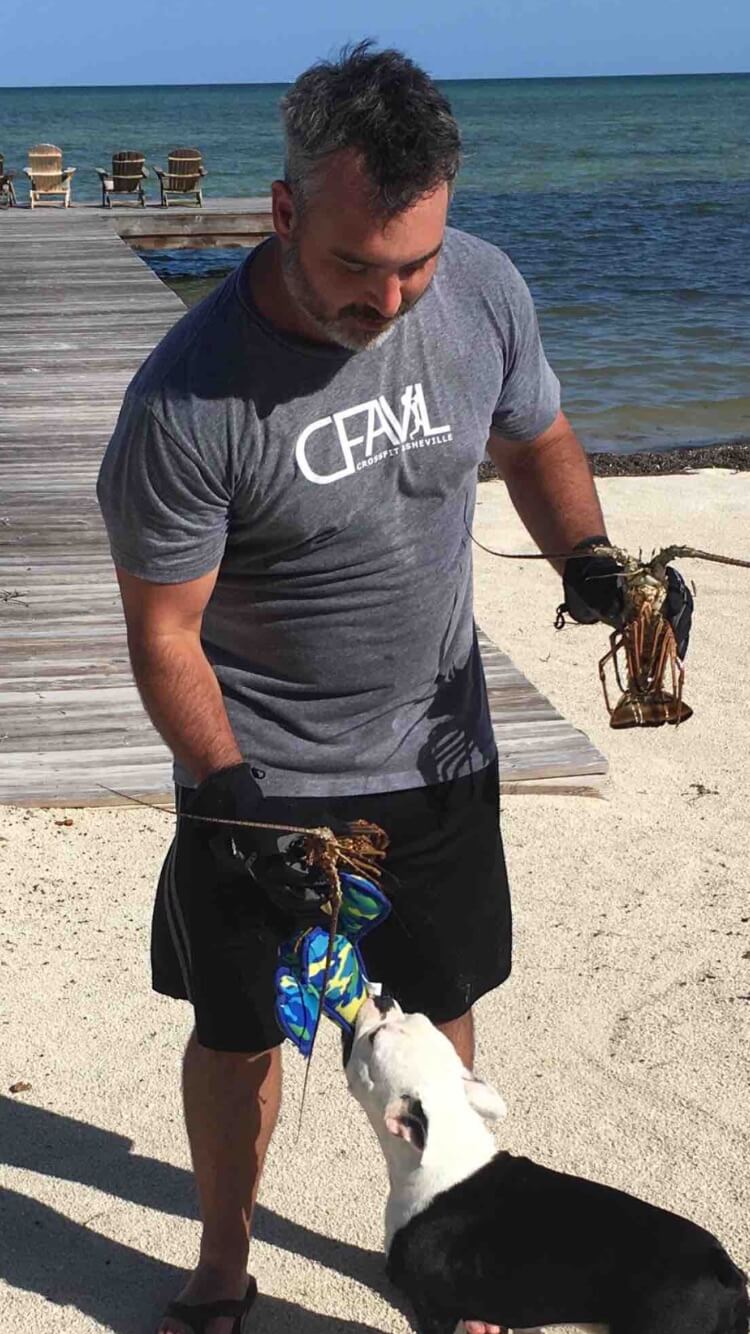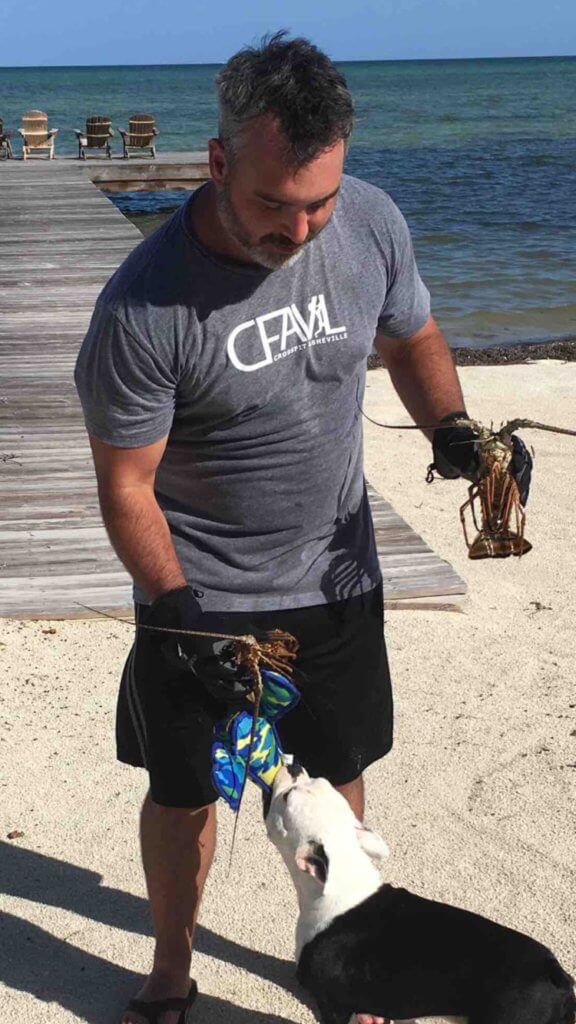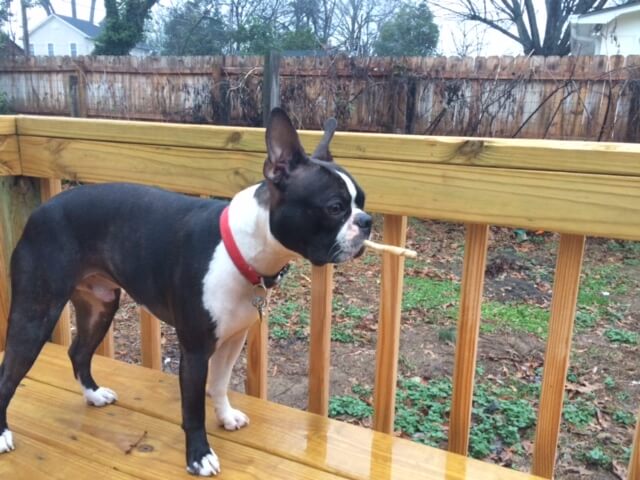 Do you have any tools that help you manage your life, like a physical planner or digital software?
Buildium.com is an invaluable resource I use.  I use it for all of my property management tasks as well as bookkeeping.
What does a typical morning routine look like for you?
I get up, take a shower and head to the J.O.B.
What's your #1 habit to stay personally productive and fully engaged in life?
I just try to keep up with local trends in real estate and where the city and neighborhoods are headed.  Zillow isn't the best place to find great discounted deals, but it does give you a lot of info on where the market is headed; including the rental market.  For example, I know from it and other sites that I'm the cheapest rent in town!  Time to raise those rents!
Who have been your most important heroes, mentors, and/or teachers?
The one and only Chad Carson is the one who I credit for getting me started!  I had been very interested in RE Investing for years and had had some fits and starts, but Chad really was able to focus me in a good and productive direction.  He's been there with solid advice each time I've needed it, even if it was just to confirm what I had already thought.
[Chad: Muchas gracias Kyle! It was fun working with you. But you did a fantastic job yourself. Sometimes all you need is a little push in the right direction.]
What are your favorite books or authors? Can be categories in business, investing, or life/philosophy (other than a sacred book)?
My favorite book on real estate investing is probably The Millionaire Real Estate Investor by Gary Keller.  It's a 10,000-foot view of real estate investing, but it does a fantastic job of conveying the right mindsets systems and goals you should be focusing on.
On financial independence, there is always The Richest Man in Babylon by George Samuel Clason and Rich Dad, Poor Dad by Robert Kiyosaki.  Both also do a great job in explaining how to look at money, saving, business and entrepreneurship.
None of these are really nuts and bolts books, but I find that those things are best learned by actually doing anyway.  One more really good one is What Every Real Estate Investor Needs to Know About Cash Flow… And 36 Other Key Financial Measures by Frank Gallinelli.  It's just a to the point explanation of different financial calculations that – as the title suggests – every real estate investor should know.
[Chad: Great suggestions Kyle! I have all of these books on my own heavily loaded bookshelf.]
What legacy do you want to leave personally and in your career?
I want to be known as always fair and honest person in all aspects of life.  I'll be able to enjoy all the fruits of my labor only if I've achieved them with integrity and honesty.  Ideally any deal I make I'd like to leave the other person willing and eager to do a deal with me later.  Same with work.  If I leave a job, I'd like that organization to be able to say they'd hire me again given the opportunity.
Final Advice For Other Investors
What advice do you have for a young person just considering their future career and life as an adult?
Learn from others who have been there and done what you want to do.  Always find a mentor.  In every career or endeavor I've ever undertaken and had any success at all in, I've had a mentor – someone who is where I'd like to be someday.  You may be lucky and succeed on your own, but why would you reinvent the wheel?  There are vast stores of experience out there that you can learn from without having to go through any of it yourself.  Take advantage of that.
Any tips for others looking to invest in real estate and achieve financial independence?
Read different books on the different aspects of investing find a niche that interests you, then maybe read one more on that specific niche and then take action.  I've found that after a while, most books on the same topic seem to repeat what you've already read, so there are some diminishing returns.  Nothing will substitute taking action.  And that would be my number one piece of advice even more so than educating yourself – take action.
The saying " you miss 100% of the shots you don't take" is cliche but true.  No amount of reading or watching or listening can substitute for action in educational value nor will any of that yield any results unless you DO SOMETHING.
Any big mistakes you've made that others should avoid?
Get good tenants.  Trust your gut. Be fair, but firm.  People will tell you this all the time, but I think it's one most people just have to experience.  Most of us are good people and we want to help people who are down on their luck or going through a bad time, but this is a business.  If you treat it like a charity, you'll soon be the one who's going through a bad time.
Thank you for this very detailed and informative investor profile, Kyle! I appreciate you sharing your experience and wisdom with us! 
If you have any questions or comments for Kyle, please leave them below. We'd love to hear from you.
Get My Free Real Estate Investing Toolkit!
Enter your email address and click "Get Toolkit"