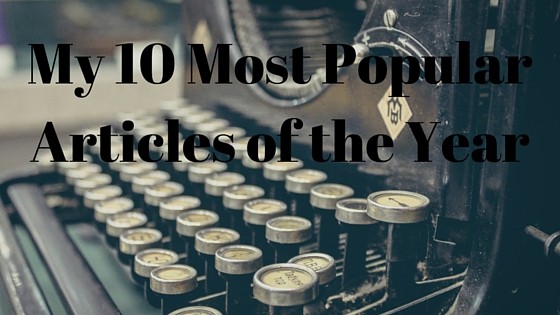 What a year! 2015 is winding down and  I've become reflective (as you can tell from my recent Annual Review Post).
Part of my reflection has been about the writing that I've shared each week with you, my wonderful subscribers.  I had a lot of different goals for 2015, but near the top of the list was to consistently write and to share my writing with you.
I read somewhere that in order to write well, you have to write a lot. I don't know if I've written well, but I sure wrote a lot in 2015!
Here is a summary of my writing stats this past year:
That may seem like a lot of words to type. But as my wife knows, all of those words would be bouncing around in my head and keeping me up at night if you didn't let me share them all with you.
So THANK YOU for reading my words and letting us both sleep!
I hope at least a few of the articles I've written have resonated with you and have helped you in some way. That is my #1 intention as a writer.
Now, on to my top 10 articles of 2015.
The Most Popular Articles of 2015
1. How to Retire Rich With Embarrassing Old Cars and Ugly Houses
This one went viral after appearing on RockStartFinance.com and then on the personal finance column of Rob Carrick for Toronto's Globe and Mail. The article tells a story of two college grads who take different paths with their houses and cars.  The difference in their finances after these simple choices is dramatic. Share this with all of your 20-something kids or grand-kids (or with others who never learned this in their 20's!)
2. The True Cost of Recurring Purchases: The Rules of 752 and 173
This post was inspired by Pete over at MrMoneyMustache.com.  There is a HUGE long-term cost to recurring weekly and monthly expenses. The rules of 752 and 173 are short-cuts to estimate how much you'll earn long-run by cutting out certain recurring expenses from your life.
3. Mini-Retirement: How to Retire Before You're Ready
This is one of my personal favorites. I hoped this would be both an inspiration and a how-to guide for you to take your own mini-retirements throughout life.  Working, saving, and deferring gratification is great. But life is also meant to be lived now!
4. Making a Living is Not Dying
This is the call to action to stop selling out for a job and start living.  It represents what coachcarson.com is really all about. We don't have to work until we die (or let our souls die while we work).  We can learn to win with money and live a better life – now and in the future.
5. Simple Math, Early Retirement
I share and link to this article more than any other.  Retiring early is simple, but it's not easy. The simple equation is shared in this article.  The tough question is how hardcore are you willing to be in order to quickly free yourself from a need to work.  This was another inspiration from MMM.
6. How Frugality Bought My Freedom
Frugality is a bad word in some circles. For me, it's more a philosophy about a simple and happy life and less a prescription for budgeting a certain amount of money each month. But frugality has truly bought me freedom both in the short-run and in the long-run.
7. How to Get Started in Real Estate on a Shoestring Budget
I got started in real estate with very little cash. So I have a heart for others who want to do the same.  It won't be easy.  There are no secret shortcuts.  But this article will outlines several paths to get started in real estate on a shoestring budget.
8. The Annual Review: The #1 Habit of Exceptional People
This is a detailed, step-by-step guide to a year-end routine that modeled after exceptional people. If you want to increase the odds that next year will be your productive, most satisfying year ever, read and apply this routine.
9. The Ultimate Guide to the Best Wealth-Building Assets
I am a student of wealth building and investing.  This is my ranking of the worst, mediocre, and best assets that you can purchase if you want to build wealth and live off of investment income.
10. How to Use Smart Leverage in Real Estate Investing
There is a smart (and a dumb) way to use borrow money and leverage real estate.  The best investor of all-time, Warren Buffet has safely used leverage to build a fortune. In this article I outline my favorite safe-leverage strategies.
Honorable Mentions (Also Worth Reading)
A few more of my favorites were close but did not make the top-10 cut. They may also be worth your time for a read or re-read:
Top Guest Posts at BiggerPockets.com
These were the top 3 articles from my regular column at BiggerPockets.com.
Want to Escape a Soul-Crushing Job, Reclaim Free Time or Retire Early? Here Are 3 Feasible Paths to Take.
Want More?
You can look back through the full archives of all the posts I've written to date. Just scroll to the bottom.
I'm already thinking about article ideas for next year. So if you have suggestions, feel free to contact me.
Thank you for reading!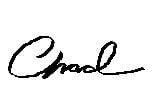 Get My Free Real Estate Investing Toolkit!
Enter your email address and click "Get Toolkit"