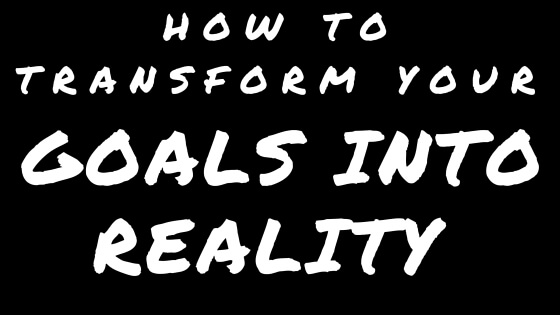 It's a new year. You've recovered from the holidays (almost), and now you've created goals and set your sights on what you want to accomplish this year.
Are you worried that some of your most important goals will never turn into reality?  Have big yearly goals in the past tended to get derailed at some point?
In this article I want to share a plan to transform your goals into reality. These are techniques and ideas that I have been experimenting successfully with in my own business and life for the last decade or so.
How to Eat an Elephant
An old adage says "How do you eat an elephant? One bite at a time, of course!"
The point is that elephants are enormous. Should you be crazy enough to eat one, the only way you can accomplish it is by focusing on one small bite, then the next, then the next, until it's all gone.
Your goals are like an elephant. They're too big, hairy, and intimidating to be accomplished all at one time.  You need to break them up into bite sized pieces that you can easily digest.
My friend at EattheFinancialElephant.com created an entire blog on this concept because he wanted to share his story of breaking the enormous goal of early retirement into step-by-step pieces.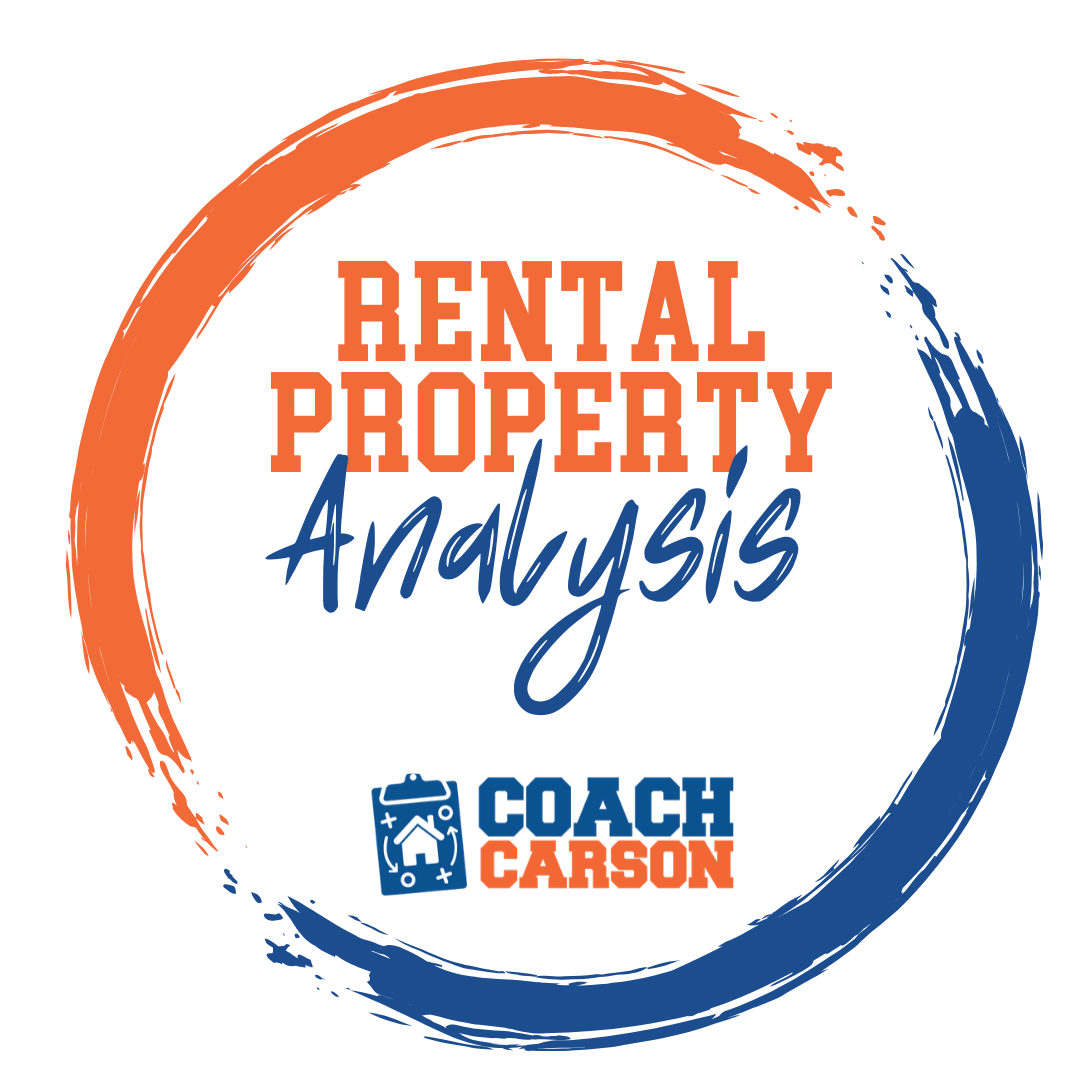 A course by Coach Carson that teaches you how to run the numbers so that you can confidently analyze and buy profitable rental properties. It also includes Coach's rental analysis spreadsheet.
Get the Course
So, the key to avoiding the typical overwhelm and failure with goals is to quickly figure out how to break it into smaller chunks.
To help you do that, I want to share three big concepts that have been very useful for me:
Domino Your Goals
Transform Your To-Do Lists
Fill Your Time With Big Rocks First, Small Rocks Last
I'll unpack each one to explain it in more detail.
1. Domino Your Goals
Did you know that a domino can knock over another domino 1.5 times its size? This means that a tiny little 5 millimeter-tall domino can start a chain reaction that eventually knocks over a huge domino the size of the Empire State Building after only 29 dominoes!
Yes, I am a science nerd, but isn't that amazing?!
You can see this principle in action with a 1-minute video demonstration from a physics professor (I love his reaction when the big one falls).
A chain reaction of dominoes is also a great principle to apply to your goals.1
The big, Empire-State-Building-sized goal domino is your long-term, big, hairy, audacious goal.  That could be something you'd like to accomplish 5, 10, or even 15 years down the road.  For example, it could be a portfolio of free and clear real estate that produces $10,000 per month in net rental income.
But, the domino principle asks you to work it backwards, smaller domino by smaller domino, until you line up a domino within your reach.
I like to first work it backwards to a clear, achievable 1-year goal.  If I can knock down a series of 1-year goals, each a little larger than the last, I'll be well on my way to the big picture goal.
From your 1-year goal, keep lining up smaller and smaller dominoes until you get to the next project and then the next action of that project. A next action is something that you can do as soon as possible because there are no other intermediate steps. You'll know you're close when you find an action verb, like "call …" or "email …" or "download." 2
This next action is your first, tiny domino. The smaller you can make it, the easier it'll be to start the chain reaction.
For example, this year I want to buy 1 million dollars worth of quality, income-producing real estate in my market.  That's a 1-year domino.
The next action, or my tiny domino, is something much simpler.
To begin, I need to write down the criteria for my target purchases. Then I need to email a reminder to a realtor who is hunting down deals for me. Then I need to update mailing addresses for a list of owners of target properties in my areas. Then I need to send letters to these owners.
Do you see all of those action verbs? The dominoes start gaining a life of their own as you move forward.
But remember that the most important domino of all is the next one.  All the other bigger dominoes are just a pretty background landscape.
So, a good next action right now is to pull out a piece of paper and a pen and write down:
Your most important, big, hairy, audacious, long-term goal
A 1-year goal that will move you in the direction of the big goal
A next project and a next action (or series of actions) that will move you towards your 1-year goal
The next action, even if it's tiny.
If you really get the power of dominoes, go ahead and do the next action in #4 right now. Get those dominoes moving!
2. Transform Your To-Do Lists
If you stop reading this article and just focus on your goal dominoes, I'm 100% behind you.  Go for it!
But if you're like me, sometimes the line of dominoes gets knocked over once the complexities of real life begin.  Instead of one line of dominoes, I create a zig-zag of projects, priorities, and next actions that get jumbled into one big pile of confusion.
On paper, this confusion is called a to-do list.  It's usually on a scrap piece of paper, front and back, along with food stains and random notes from a phone call I just took.  It's wrinkled and folded from pulling it out of my pocket dozens of times per day.
At some point, I decided to transform my own to-do lists into something more useful. This move changed my life by boosting my productivity and reducing my stress.
The problem with most to-do lists is that they're too big. The sheer volume of items on the list is counter productive.
So, many years ago I followed the advice in Getting Things Done by David Allen and created a hierarchy of lists, some that I look at constantly and others that I rarely look at.
My list hierarchy looks like this:
i. Someday/Maybe Lists
These are like buckets to collect good ideas that aren't a priority right now. For example,  if someone tells me a book title I want to read someday, I put it on a list.
As the lists got bigger, I put them into a few separate categories, like "Books to Read," "Article Ideas,"  "Real Estate," "Home Projects," etc. The number of lists and how you label them is up to you.
In my world, the lists are simply small pieces of paper with hole-punches that stay in the "S" section (for Someday/Maybe) of my planner. I also create notes and notebooks in the online system Evernote, which allows me to collect and organize articles, ideas, photos, and documents on a computer or smart phone.
ii. Project Lists
These lists are different from the Someday/Maybe because they're active. These are dominoes that are either currently or about to be lined up.  I usually create these lists at the beginning of the year during goal setting time or any other time I'm lining up my dominoes. Then I add or subtract from them off and on during the year.
I once again separate the lists by categories, and they stay in the "P" section (for Project Lists) of my planner. I typically look at them once per week when I do my weekly planning so that I can decide what needs to be on my Weekly List of 10.
iii. The Weekly List of 10
I call the top 10 results I want to accomplish each week my List of 10.  You can see a sample list in my article The List of 10: My Weekly System For Getting Priorities Done.
In the calm of my living room for 10-15 minutes on Sunday afternoon, I decide the 10 results that will be the most important dominoes for the week.  These 10 items, if achieved, will keep me strategically moving forward towards my yearly priorities.
To build this list of 10, I first review the prior week's list of 10 to look for unfinished tasks or for new ideas I scribbled in the margins.  Then I also reference my yearly goals and my project lists.
During the week, the List of 10 is my compass. When things get hectic, chaotic, and busy (as they often do), this list is where I turn to remind myself of my priorities. The list guides my work week.
I find few things more satisfying than checking off 10 key tasks that have been completed in 1 week.  Most weeks I only get 7-8.  Some bad weeks I only get 3-4.  But in almost all cases, I keep moving forward, knocking over domino after domino.
iv. The Daily List of 3
Just like the List of 10 prioritizes my week, the List of 3 prioritizes my day.  I spend 2-3 minutes before bed each work night thinking about the top priorities for the next day.  This time is not a chore. It's a pleasure because it calms me and refocuses me on what's important.
The three items I write down are the next actions most likely to move me forward  towards items on my list of 10.  These aren't the only thing I'll do tomorrow, they're just the most important.
Usually I'll ask a question to myself like this:
If I could only accomplish ONE thing tomorrow, what would it need to be?"
The first answer to that question is #1.  Then I ask the question again two more times. Those answers become #2 and #3.
If you can get into the habit of consistently creating and then knocking out your List of 3 and your List of 10, I think you'll be amazed at the progress you'll make towards all of your bigger picture goals.
3. Fill Your Time With Big Rocks First & Small Rocks Last
You've lined up the dominoes of your goals and organized them into a hierarchy of to-do lists, but it's still possible to get knocked off course this year.  The most likely culprit will be running out of time in your regular schedule.
To-do lists are powerful, but they lack one key ingredient – a time orientation. And unless you take control of your own schedule, everyone else will.
So, your lists must be combined with regular use of a schedule or a calendar.  I personally use the calendar in my physical planner and also Google Calendar, which I can access from every computer and my smart phone.
A useful metaphor to keep in mind is the story of filling up a jar with rocks.  If you fill up the jar with small rocks first, you'll never be able to fit in the big rocks. But if you start with the big rocks, the small rocks will fit into the cracks in between. The order makes all the difference.3
Just like filling up that jar, I like to first organize my daily, weekly, and monthly calendar by focusing on the "big rocks," and only then allowing little rocks to be added.
The big rocks are tasks from my List of 10, my List of 3, or other family and personal priorities, like family time or exercise. Most of these tasks are not urgent, but they're extremely important.
On the other hand, you will encounter an unending stream of urgent but unimportant tasks. These are the little rocks. These tasks will be heaped upon you from every direction, and your only protection is to create a prioritized schedule ahead of time.
When you start filling your days, weeks, and months with big rocks, you'll be surprised how little time you have.  But that's ok.  This is the tool that will help you say NO to yourself and to others when temptations to do something else are presented.
Make These Ideas Work For Your Goals
I've just presented a lot of ideas to you.  If you're new to organizing your life using a system like this, it may seem a little overwhelming.
But take it easy on yourself.  This wasn't an overnight project for me.  Each little distinction was added onto others over time.
So, if you like the concepts just bookmark the article to digest again later.  And for now take an idea or two that seem most helpful and implement them right away.
I hope that you make great progress towards your personal goals this year. You set them because they're important to you.  Now go out and make them happen!
What are your goals this year? Will any of the ideas presented here help you accomplish your goals? What kind of system or processes do you use to organize your life and get important things done? I'd love to hear from you in the comments below.
---
1. I got this idea in an awesome personal productivity book The One Thing by Gary Keller and Jay Papasan.↩
2. Next actions are a core principle in Getting Things Done by David Allen. I draw on Allen's productivity principles daily in my own life and business.↩
3. The "Big Rock, Little Rock" metaphor came from my favorite all-time personal development book, The 7 Habits of Highly Effective People.↩
---
**DISCLOSURE: This post contains affiliate links from Amazon.com, which means I receive a % of sales if you make a purchase using the links. I don't recommend anything unless I love it and read or use myself, whether or not I earn a commission. These links help me (in a very small way) pay a few blog housekeeping bills so that I can keep bringing you the best content possible without annoying interruptions.**
Get My Free Real Estate Investing Toolkit!
Enter your email address and click "Get Toolkit"