This is another edition of my Getting Started Interview Series. In these written interviews, I ask investors all the details of how they got started in real estate investing, and then I share their answers with you! You can see an archive of all my blog interviews here. 
Today's interview is with Preston Dahl from Grand Forks, North Dakota. Preston is a student in my online course/community Real Estate Start School. He began with a major fixer-upper project on his first deal, and he used what he learned to do buy even more rental properties using the BRRRR method (Buy, Remodel, Rent, Refinance, Repeat).
Preston also recently made the jump to become a full-time investor! If you are a new investor getting into rental properties or are a current rental investor who just wants to update your toolbox, I think you'll love Preston's journey.
Now I'll turn it over to Preston to tell the rest of the story. Enjoy!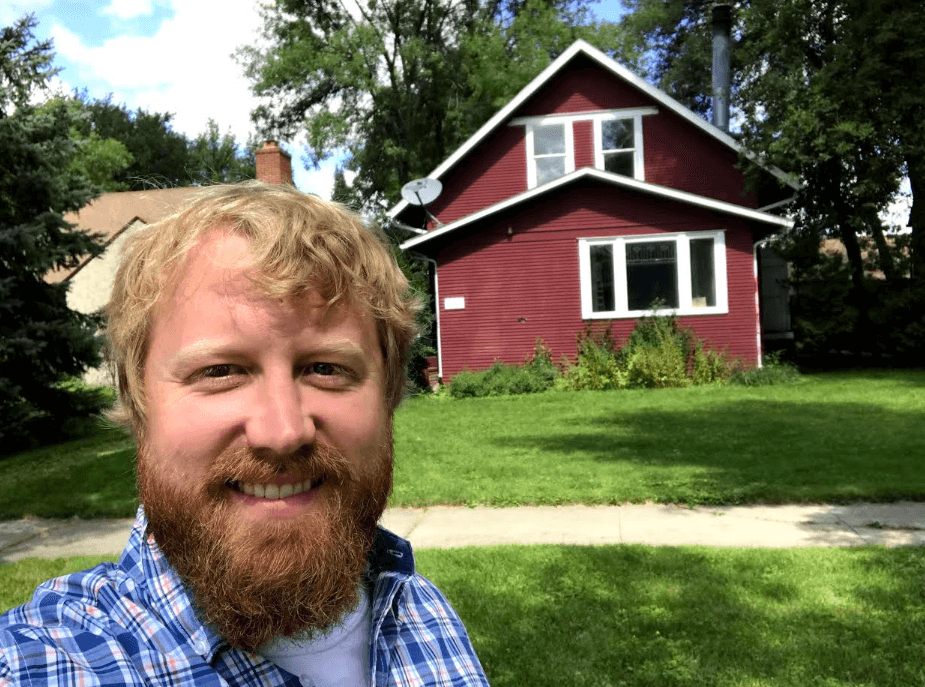 Personal
Name:
Preston Dahl
Age
33. My wife is 32.
Do you have kids? (if so, how old are they?)
Yes! Brand new. She is just a few weeks old!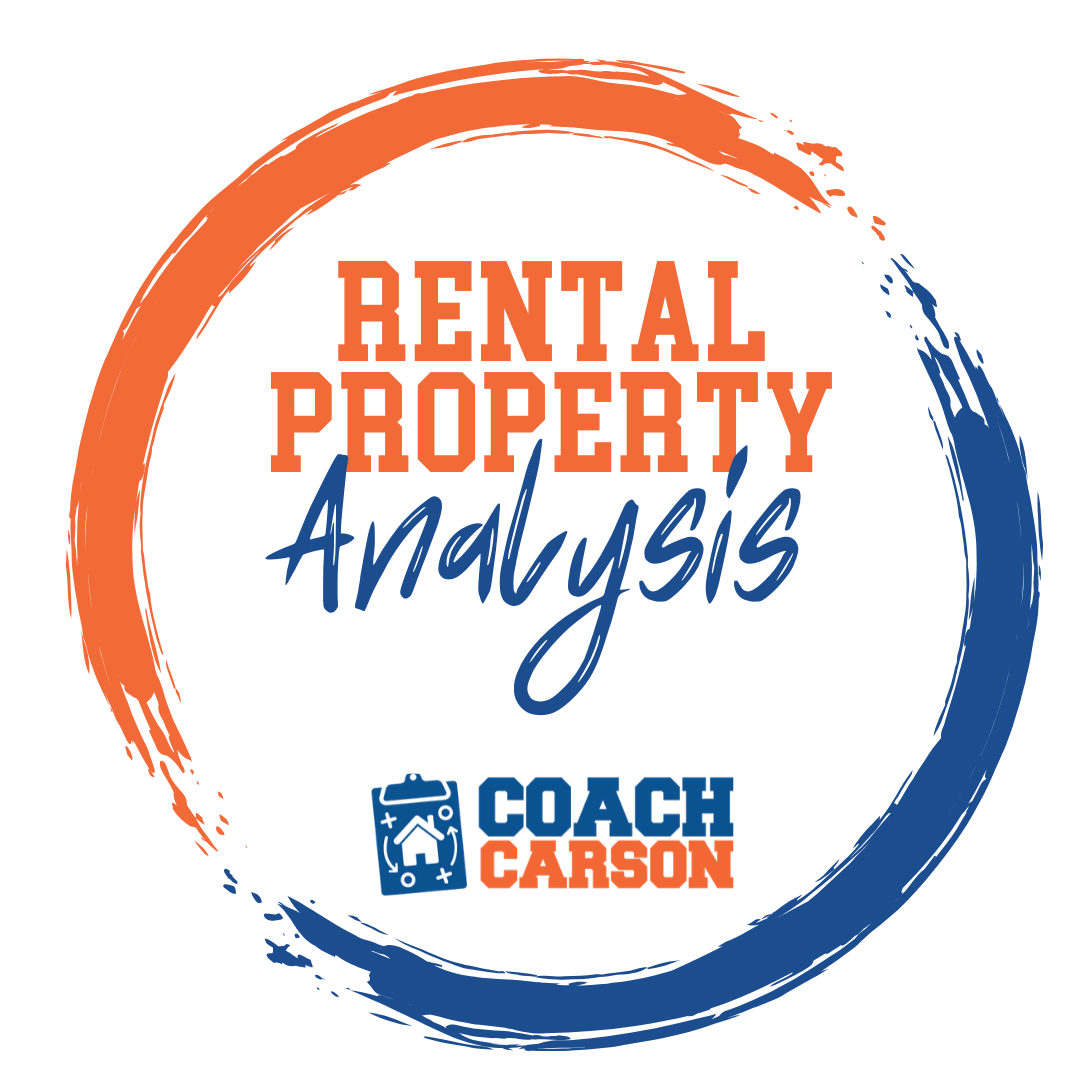 A course by Coach Carson that teaches you how to run the numbers so that you can confidently analyze and buy profitable rental properties. It also includes Coach's rental analysis spreadsheet.
Get the Course
[Chad: Congrats! A lot of new adventures going on.] 
What area of the country do you live in (Urban or rural?):
Grand Forks, ND. It is a small city of about 60,000.
Career/Source of regular income
I am currently a full-time investor. My wife works as a Physicians Assistant.
What hobbies do you enjoy? What do you do for fun?
Woodworking. Being a new dad (this is the main one these days). Mountain and road biking. Tennis, pick up basketball.
[Chad: Other than the woodworking – where I have ZERO skills – we have very similar hobbies, Preston! We'll have to play some pick-up basketball and bring the kids next time we get together:)] 
A fun/interesting/little known fact about you?
My wife and I were on a TV show on the DIY Network called "Rebuilder's Remorse".
[Chad: Very cool! I don't watch a lot of TV, but I'm going to be on the lookout for reruns of this one now!]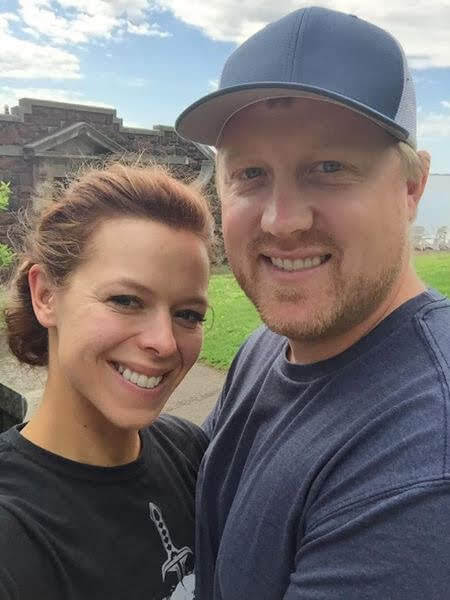 [The rest of the Getting Started Interview questions are based on the steps I teach for getting started with real estate investing inside my online course & community Real Estate Start School, which opens for enrollment each spring and fall.]
1. Wealth Stage
How long ago did you begin investing in real estate?
In 2013 when my wife and I bought our first house.
What was your wealth stage when you began investing in real estate?
Saver and Growth
Has your wealth stage changed since starting investing in real estate? If so, what is it now?
We are primarily in Growth. Still working on those saver habits 🙂
2. Real Estate Investing Strategy
What was the primary real estate investing strategy that you used to get started?
We rented out the basement of our first house.
[Chad: So many people begin with some form of house hacking! Renting out a basement or garage apartment is an excellent, low-risk way to get into the rental property game. And it reduces your housing cost in the process!] 
Has your strategy changed since then? If so, what is it now?
Yes. We are doing the Buy, Rehab, Rent, Refinance, Repeat (BRRRR) strategy currently. Still looking for that next live-in flip for fun.
[Chad: The BRRRR Strategy is perfect for the growth stage where Preston and his wife find themselves. It solves the problem of how to leverage a limited amount of cash into multiple rental purchases. When you buy at a low enough price, you can later refinance to pull out most or all of your original cash so that you can use it again on the next property. This recycling of cash flow allows you to focus intensely on growth until you reach a threshold number of properties. Then you can transition to a rental debt snowball or just simply buy and hold.]
3. Target Investing Market
What regional market do you invest in? Why did you choose it?
I invest in the city/market that we live in. I saw investors in our area doing it and saw that the numbers could make sense.
Do you have a particular sub-market or neighborhood where you like to invest within your market? Why do you like it?
Initially yes. I have a couple of "Romance Neighborhoods" that I am more aggressive in. But these days I would buy 80% of the houses in my market if the price is right.
[Chad: Preston makes a good distinction here. He has his ideal areas that are his favorites. But he's also willing to buy in neighboring areas at the right price. This flexibility is important. The competition in your market and the overall economy are constantly changing. So, being somewhat open to expanding your territory while still being focused allows you to stumble into good investment opportunities. If anyone needs help picking their own target market, here's my guide to picking the ideal real estate investing market.] 
Have you chosen a particular real estate investing niche to focus on, like a type of property (ex: single family houses), a certain price range (like A, B, C, or D properties), or a type of end customer (ex: student rentals)? If so, why?
I am primarily focused on B and C class long-term single-family rentals. Our market is WAY overbuilt in apartments right now. I look to get primarily off-market deals. Recently I have been finding the best luck with burnt-out landlords. I hope to either wholesale or flip a couple of properties for extra cash along the way eventually.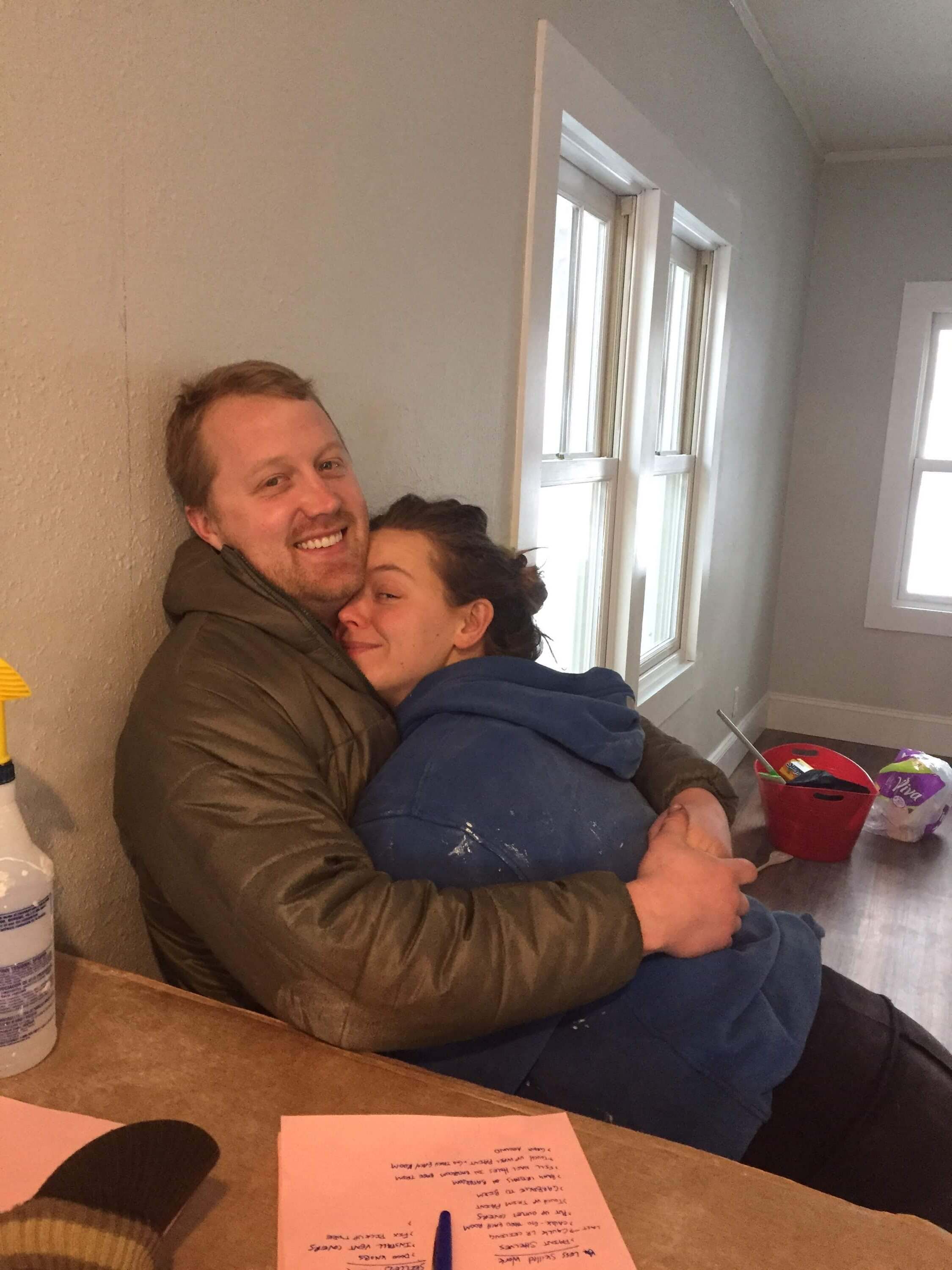 4. Investment Property Criteria
What formula or numbers do you use to decide if a deal is a good one?
1% Rule and $300/month Net Income After Financing. Being a BRRRR investor I try to get all my cash back or have a minimum $10,000 in the deal.
[Chad: Do you notice how clear and succinct Preston is with his criteria? He's been asked that a time or two (or a hundred!) within Real Estate Start School. I have found that being ultra-clear on your criteria leads to more and better deals because it allows you to eliminate deals quickly if they don't make financial sense.]
5. Your Team
Do you have any "inner circle" team members like a spouse, business partner, or mentor? If so, how have they helped you to get started?
My wife is definitely a partner. She has a solid w-2 income and is what pays the bills right now as well as helps a lot with bank financing.
What other team members have been crucial to help you get started?
Local REI group. My attorney/closing agent. Coach Carson.
[Chad: Thanks for having me on your team, Preston! It's been a lot of fun to see you enthusiasm and desire to make this business work. I have no doubt that even more real estate success will be coming your way.] 
6. Financing & Cash
What type of financing did you use for your first deal (or deals)? And was it difficult to obtain this financing?
We got a commercial loan. We put 20% down. No, it wasn't difficult to obtain –  I had a good w-2 income and no debt.
Do you plan to continue using this financing in the future? If no, what financing is next? Why?
Yes, but it will be a cash-out refinance instead. I am also starting to offer on deals using seller financing as well.
Where did you get the cash for your first down payment, fix-up money, and reserves? How much did you need to raise?
Primarily through savings from our jobs and irregular income. We had to put $20,000 down for our first live-in flip.
[Chad: There are SO many different ways to finance real estate and to come up with your first down payment. Preston did a great job of finding 2-3 ways that work and then focusing on those. If you're looking for more ideas, here are 15 ways to start investing with little or no money down.]
7. Deal Finding
How did you find your first deal(s)? What was the owner's situation that motivated them to sell?
The house was literally directly across the street from us. I had my eye on it for a while and could tell it was in rough shape, so I contacted the owner.
[Chad: Directly contacting owners is still my favorite way to buy properties. Whether it's in your neighborhood or if you find it driving/walking for dollars, this is a simple and effective method to find deals that never goes out of style.]
Did you try any deal-finding strategies that didn't work?
I spent a TON of time on the MLS and making very aggressive calculated offers that did not pan out. I will try the MLS again, but I will be more diligent about protecting the amount of time I spend on an offer.
How many potential properties did you look at and/or make offers on before buying your first deal?
On the first deal across the street, I was very fortunate. It was the first "investor" offer I had ever made. The second deal, however, was close to 30 – 40 offers.
[Chad: This is worth repeating. "The second deal, however, was close to 30 – 40 offers."  Wow! Can you imagine getting rejected 30-40 times and still moving forward? You better believe it was frustrating and discouraging for Preston. But it's SO common – especially for new investors – to go through this learning period where you look at and make offers on a LOT of potential deals before finally getting one to work. So, be prepared and be patient. And be persistent like Preston!]
Your First Real Estate Deal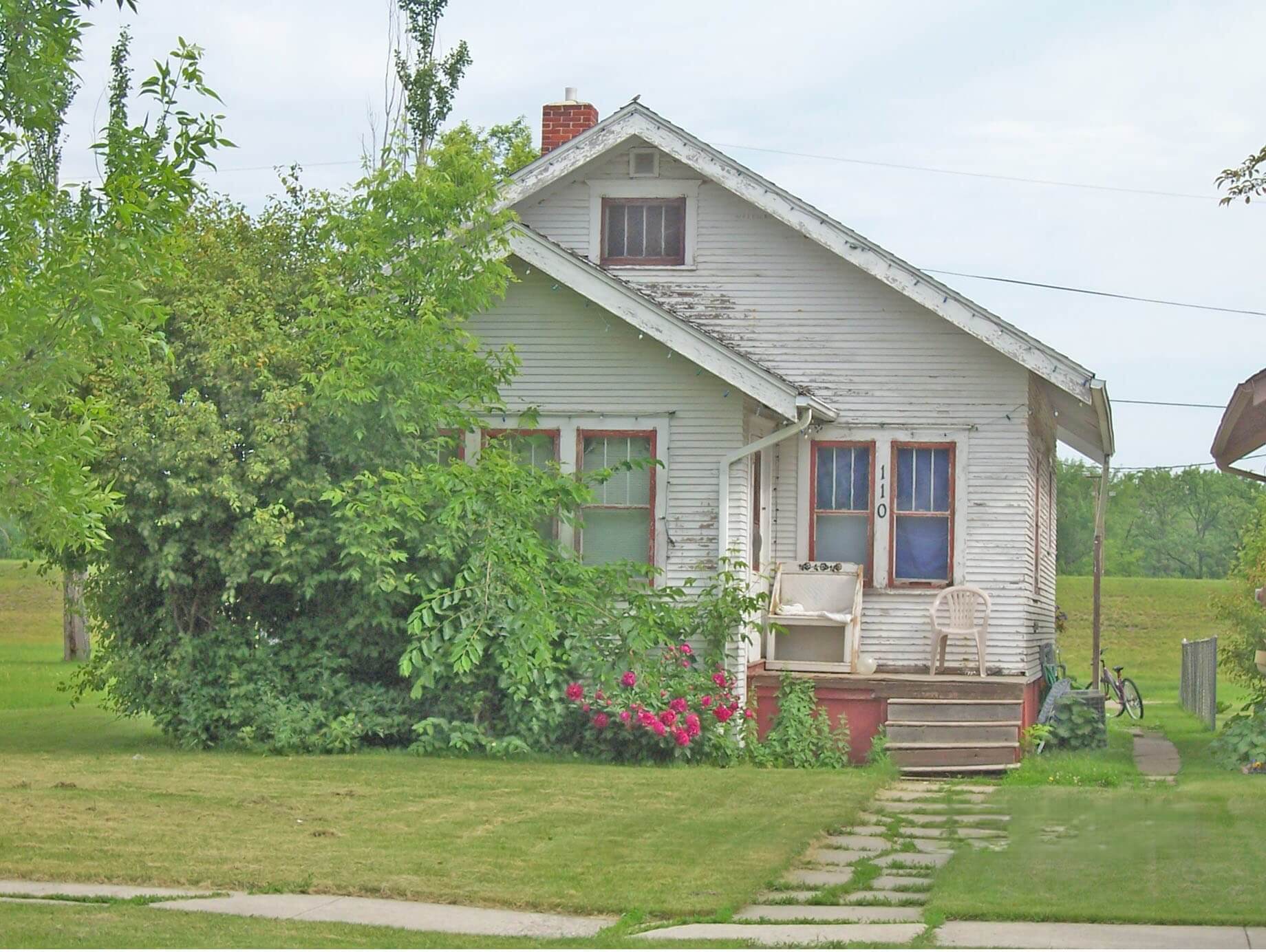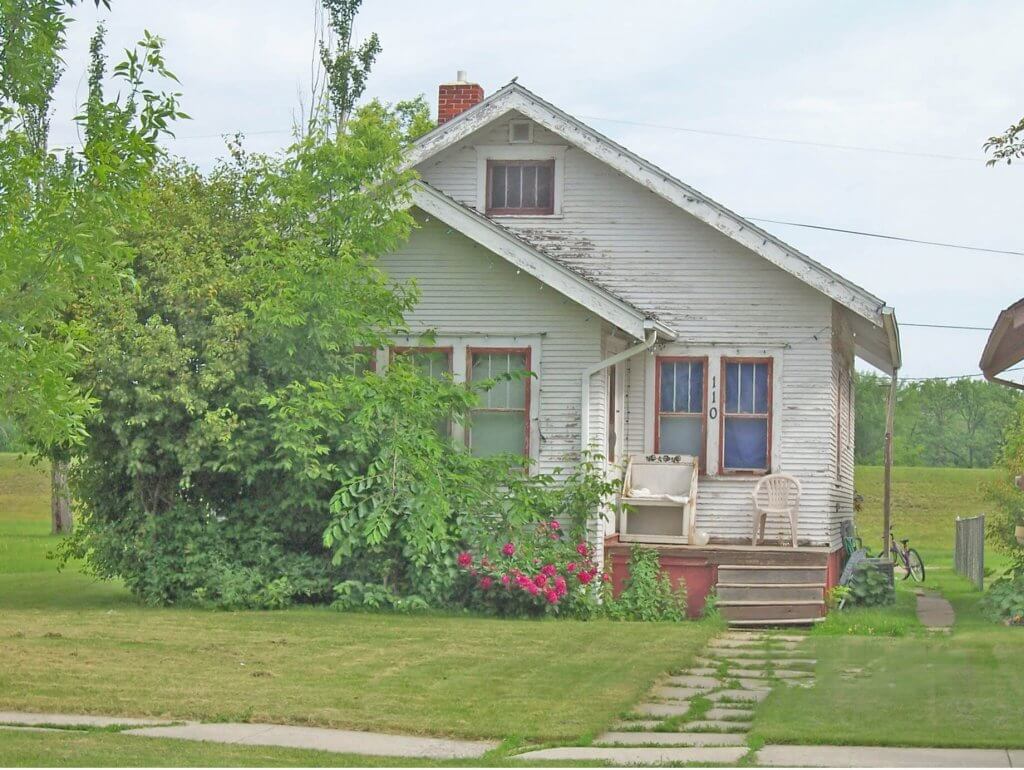 What were the basic numbers like purchase price, remodel costs, rent, resale price?
$78,000 Purchase
$45,000 Remodel
We live in this property right now, but we will rent it when we move out. The ARV (after repair value) is $190,000 and the fair market rent is $1600 / month.
[Chad: Those numbers work!!]
What were the biggest struggles and challenges on the way to your first deal?
My first deal was a major rehab project. There were so many trades, contractors, and materials to manage. The biggest challenge was trying to get a handle on the 3-month renovation process.
What has been the overall effect of this deal on your life? Lessons learned?
This deal got us in the game and made me very confident in almost any major remodel. I learned to not micromanage the rehab. Know all your budget and costs up front, but be prepared to ebb and flow with the rehab as things come. Also, having a solid rapport and professional relationship with the contractors is key. This can really help or hurt you.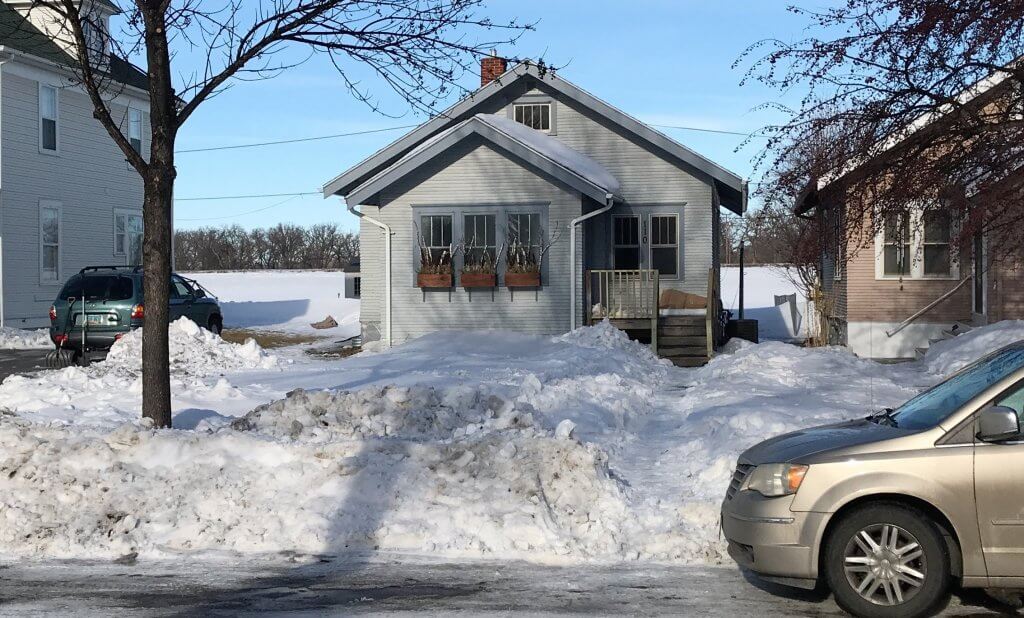 Final Tips & Recommendations
What books, blogs, podcasts, and/or YouTube channels have helped you to get started or do you just find extremely valuable?
Biggerpockets has been so valuable, as well as Coach Carson.
[Chad: Thanks!!]
Any big mistakes you've made that others should avoid?
My biggest mistake was spending too much on the rehab. I love doing remodel work and the thrill of doing a good job can get to me.
[Chad: I've been there, done that too! It's not uncommon. This is why we should all build a little cushion into our cash budget and our analysis of a deal.]
Anything else you'd like other current or aspiring real estate investors to know?
I think it's interesting that vocation and voice share the same history and etymology. There is so much good advice on real estate out there. So many voices. The struggle for getting started is in trying to find your own unique approach. And the only way you can find your own unique approach, your voice, is by taking action.
Just get started. Take the next step.
Eventually, as you move forward the voice of fear and self-doubt are drowned out by your own goals and aspirations. There is a reason all teachers in real estate talk about the importance of taking action. Experience is the best teacher.
[Chad: Beautiful advice, Preston! Thank you for sharing your story with us. I can't wait to see YOUR next steps as you grow and do more with real estate.
For you those who want to follow Preston and his real estate business, you can find him at: https://www.facebook.com/Dahlhouseprop/
Do you have any questions or comments for Preston? Be sure to say hello in the comment section below.]
Get My Free Real Estate Investing Toolkit!
Enter your email address and click "Get Toolkit"