This is another edition of my Getting Started Interview Series. In these written interviews, I ask investors all the details of how they got started in real estate investing, and then I share their answers with you! You can see an archive of all my blog interviews here. 
Today's interview is with Lee Ripma from Los Angeles, California. I met Lee at the BiggerPockets Conference 2019, and I was instantly impressed.
Lee bought her first investment property in March 2017, and 2.5 years later the equity and income from the income properties she bought allowed her to quit her job as a biologist and pursue a career in real estate development. 
So, I asked if Lee if she'd let me share her behind the scenes story with all of you.  I hope you enjoy!

Personal
Name:
Lee Ripma
Age (and your spouse/partner's age, if applicable):
36, wife Jamie is 35.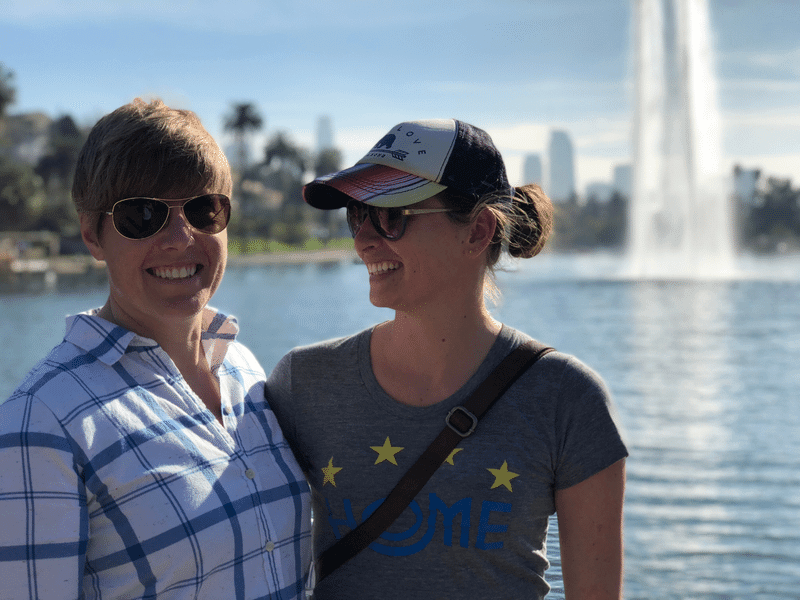 Do you have kids? (if so, how old are they?)
Not yet.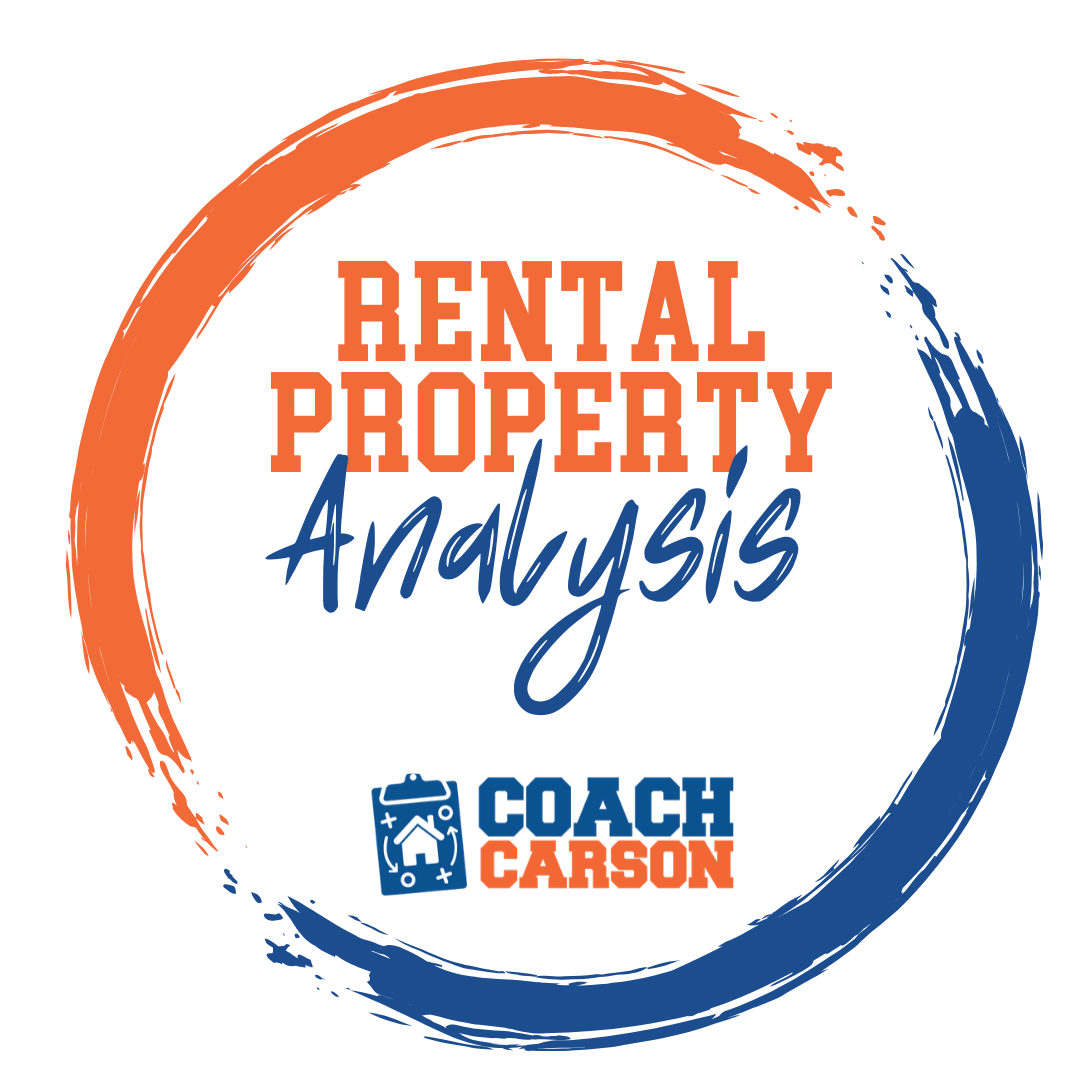 A course by Coach Carson that teaches you how to run the numbers so that you can confidently analyze and buy profitable rental properties. It also includes Coach's rental analysis spreadsheet.
Get the Course
What area of the country do you live in (& urban or rural)?
LA. Pretty darn urban at the second-largest city in the US.
[Chad: Yeah, I'd say that qualifies as urban. Lol]
Career/Source of regular income (and non-income producing careers like stay at home parents or volunteers count just as much or more around here!).
Until I went into RE full time in September 2019 I worked as a consulting biologist. I helped clients comply with regulations related to biological resources when developing raw land.
I had a 13-year career as a biologist. My specialty is botany, so I can tell you the scientific name of every plant if we go hiking in CA. I also survey for butterflies, birds, and fairy shrimp (like a sea monkey, there are 26 species native to California and four are endangered). To give you an idea this was my old company.
[Chad: I'm a little jealous that you actually got to use your biology expertise in a career and do so many cool things with it! I was a biology major in college, and I jumped straight into entrepreneurship (although that was fun, too). If I visit LA, can we take some hikes and you explain all the plants along the way?!] 
What hobbies do you enjoy? What do you do for fun?
I really love being in the natural world. When I was in college and a few years after I went rock climbing, backpacking, and botanizing (when you go somewhere just to look at the plants) every weekend. Now that I have more responsibilities I go on 1 to 2 big backpacking trips a year.
I still go to checkout beautiful natural places, and I still love to see a plant I've never seen before. I also love to go snowboard and go on several trips a year.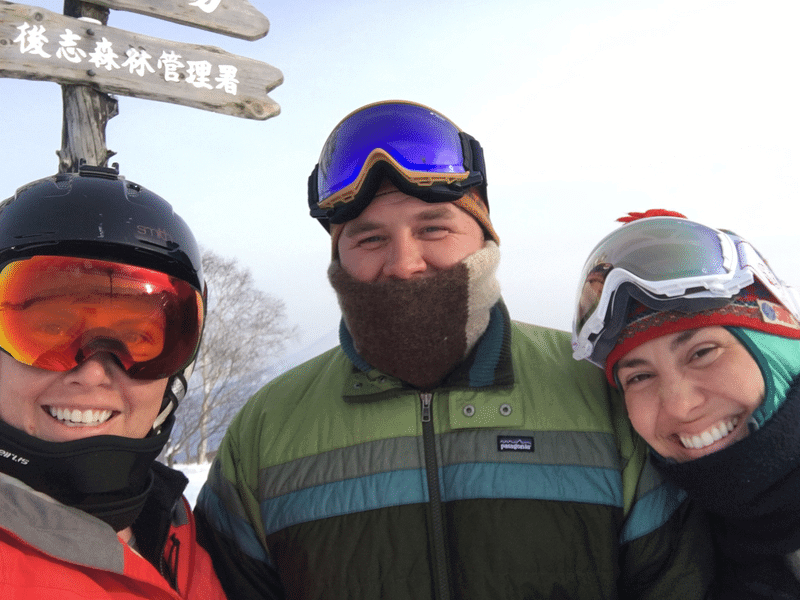 A fun/interesting/little known fact about you?
I once came face to face with a shark while snorkeling alone on a remote island 

I've never bought a SFH (single family house) or gotten a RES loan (residential loan)

One of the top experiences of my life was seeing Puya berteroniana blooming in Chile. I went there to collect plants on a National Geographic grant for my research while the Atacama desert was blooming. Random internet link with photos.

https://www.strangewonderfulthings.com/150.htm 
[Chad: Ok, those are pretty cool facts. I feel like we need to get the full story on that face to face encounter with a shark! Of course, I followed your link to the Puya berteroniana plant in Chile, and I posted a photo from Wikipedia below so people can see it here. What an amazing and beautiful flower!]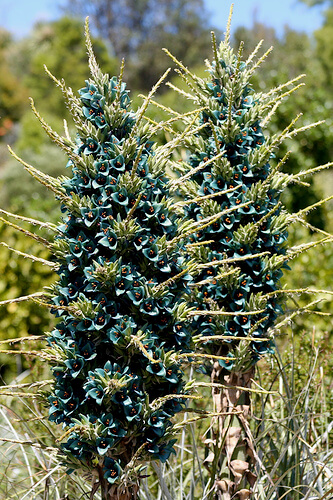 The rest of the Getting Started Interview questions are based on the steps I teach for getting started with real estate investing inside my online course & community Real Estate Start School, which opens for enrollment each spring and fall.
1. Wealth Stage 
How long ago did you begin investing in real estate?
2.5 years ago. I closed escrow on my first property in March 2017.
What was your wealth stage when you began investing in real estate? (I define wealth stages as 1. Survival 2. Stability 3. Saver 4. Growth 5. Income/Withdrawal.  See this article for further explanation. It's ok to make a rough guess here.) 
2. Stability.
Has your wealth stage changed since starting investing in real estate? If so, what is it now? 
I just quit my day job with a stable income. However, I think I'm still at 3. Saver.
[Chad: Well done! Wow. You've made a lot of progress in a 2-year period.] 
2. Real Estate Investing Strategy
What was the primary real estate investing strategy that you used to get started? 
BRRRR (Buy, Remodel, Rent, Refinance, Repeat) with a goal to hold properties for cash flow long term. 
Has your strategy changed since then? If so, what is it now?
At first, I was sold on the idea of cash flow. I still believe in cash flow as your margin of safety so you don't lose your property. However, I don't think that cash flow is the way to wealth. Now I really focus on having equity in deals. I'm doing commercial multifamily value add deals.
So instead of BRRRR to hold for cash flow, I'm looking at how can I create a lot of equity in properties. BRRRR creates equity as does increasing the NOI (net operating income) of commercial properties.
Doing ground-up development in LA creates a lot of equity in properties. Buying value add multi-family and increasing the NOI creates a lot of equity.
[Chad: The equity vs cashflow conversation is a good one. Thanks for bringing it up, Lee. It's actually something I talked with David Greene and Brandon Turner about on this BiggerPockets Podcast interview. In an ideal world for me, I'd get income AND equity at the same time. Those are actually the two things I measure when I analyze any deal. But in reality, some deals are better for equity build-up and some are better for income right now. The key is to know what you need as an investor. It seems like Lee is prioritizing wealth accumulation, so that makes sense. Then at some point, she'll probably have enough growth and start shifting some of that equity towards income that she can live off of. If you have true wealth, you can always convert them back and forth between equity and income. It just takes some time.] 
3. Target Investing Market
What regional market do you invest in? Why did you choose it?
Kansas City to start. As of writing this, I own 46 units in KC but I'm about to sell 24 of those units.
Now I also invest in LA doing development deals. I am in escrow on my first 3 development deals. I work as the acquisitions manager for SQ1 residential.  
[Chad: That's a fun transition! Development in California with all of the regulatory and market-based challenges seems a little like an ultimate fighting championship. But like any entrepreneurial problem, if you can solve it there are certainly big profits on the other side of it! Good luck.] 
Do you have a particular sub-market or neighborhood where you like to invest within your market? Why do you like it?
In Kansas City, I'm looking for B to C areas that have growing demand as rents go up throughout the city. My first deals were in a little pocket of Kansas City about 10 minutes north of downtown (North Kansas City).
The area was thought of by locals as not being desirable, but I looked at the location and the investment going into the area and decided it was 100% in the path of progress. The schools are good. The area is now a very hot for rea estate. But at the time it showed positive signs, but a lot of people still didn't want to buy there.
So, I'm looking for areas outside of the hot core that have a lot of potential in the future. 
[Chad: I think this is a fantastic strategy, Lee. Find the core of an area where people KNOW it's a good location. Then find nearby areas that share some of those qualities of a good location, but the overall market hasn't recognized it yet. Finding these little pockets and buying their can make you a fortune.] 
Have you chosen a particular real estate investing niche to focus on, like a type of property (ex: single family houses), a certain price range (like A, B, C, or D properties), or a type of end customer (ex: student rentals)? If so, why?
Value add smaller multifamily properties in B to C areas. 
I renovate with a B+ finish that people really want to live in 
Most of my tenants are young or can't afford to buy. I offer a renovated product with a nice design so when you walk in you think – awesome, I want to live here! Good value for what you get living in one of my rentals. 
[Chad: A common theme with successful investors I've met is that they know their niche (or niches) VERY specifically. Lee definitely demonstrates that here.]
4. Investment Property Criteria
What formula or numbers do you use to decide if a deal is a good one? 
In Kansas City, my ideal deal is one that I buy for 25k a unit, put in another 25k a unit, and it's worth 75k a unit when I'm done.
Sometimes the units are 35k with 15k per unit in the renovation. But the principle is the same. I'm all in for 65-75% of the ARV (after repair value) of the property.
The main thing I'm looking for is the ability to create a lot of equity in the property that I buy. This will allow me to refinance to get most of my cash out, sell with a nice gain, or hold for a lot of cash flow. I always say if you have equity you have options! 
I do the same thing on development deals in LA, although it is a little closer to 70-80% of the ARV. 
[Chad: I love that quote – "If you have equity you have options!" Well said, Lee! And I want to remind everyone reading this that the best investors have a very clear idea of what a good deal looks like in terms of running the numbers. If you don't have as much clarity as Lee does, work on that. When you know what a good deal looks like, it becomes much easier to find it!] 
5. Your Team
Do you have any "inner circle" team members like a spouse, business partner, or mentor? If so, how have they helped you to get started.
Michelle – KC, realtor and friend, helps me with my mindset  

Clint – business partner and mentor in KC 
What other team members have been crucial to help you get started?
My strategy is rehab intensive so good contractors are KEY. Local people in my market include 
Rico – contractor 

Trista and Derek – KC business partners, friends, contractor, property managers 
[Chad: For more on this topic of building a team, see Your Team – the Main Ingredient of Stardom]
6. Financing & Cash
What type of financing did you use for your first deal (or deals)? And was it difficult to obtain this financing? 
I closed on my first deal with a hard money loan which I paid off with cash borrowed from my business partner's parents. I paid for the rehab with my saved capital.
Hard money is pretty easy to get, but the terms are not favorable (that deal was 4 points and 12% interest for 6 months). My first deal was the only deal I used hard money on.
In LA I will be using short-term financing for construction (8% interest). 
[Chad: I also paid higher interest rates on my first deals using private money lenders. Sure, it's not ideal but if it gets you moving that can work! Clearly it also worked for Lee as well. And now she's found better sources with lower interest rates.] 
Do you plan to continue using this financing in the future? If no, what financing is next? Why?
I try not to use hard money. I've used my own cash, private money, and commercial loans.
It's hard to get a bank to pay for rehab costs, so it's best to use your own money or private money for that.
Hard money in Kansas City has really bad terms. In LA the terms are a bit more reasonable, and it's harder to borrow private money when a small deal is 2 million. In Kansas City, a small deal is $200,000. So, it's much easier to find a private lender for $200,000 than $2 million. 
Where did you get the cash for your first down payment, fix-up money, and reserves? How much did you need to raise?
I had a partner, and we both put in the cash for the rehab. When the rehab went way over budget I borrowed against my 401k. 
[Chad: As you can see from Lee, it always comes down to saving money at some point. Yes, she got creative and used other financing sources. But her ability to save her own cash played a big part.] 
 7. Deal Finding
How did you find your first deal(s)? What was the owner's situation that motivated them to sell?
I found my first deal on Bigger Pockets! The deal was actually on the MLS (multiple listing service). But someone was posting in the forums that they had a 4-unit under contract in KC, and they thought the rehab was going to be too expensive.
So, I ended up talking to the guy, getting his inspection report, and going to check out the property. I really liked the area, and so when he canceled his escrow I put that property under contract plus another one the seller had on the same street.
The seller was in distress. He had a large portfolio of poorly kept rentals, and he wasn't keeping up with debt service (the bank had called his commercial note due). Plus he was getting divorced. He didn't have the liquidity to do the repairs needed on the properties.
I got both properties for way under listed price as a package with a cash offer with all contingencies waived. 
[Chad: What an interesting way to find the deal! Networking with other investors – whether on BiggerPockets or at your local real estate meetings – is a fantastic way to find deals.] 
Did you try any deal-finding strategies that didn't work? 
I've gotten my properties off the MLS, direct from a seller on Facebook, and from wholesalers. In LA I recently started doing direct marketing. The thing that doesn't work is trying to submit low-ball offers to sellers that are not motivated! 
[Chad: My mentor used to tell me "you've got to look for good dogs with fleas." In non-folksy language, that means you need to find otherwise good properties with problems (like a seller's financial situation or repairs needed). You get paid for solving those problems.] 
How many potential properties did you look at and/or make offers on before buying your first deal? 
I looked at a lot of deals, but I didn't really know what I wanted to buy at first.
I had a couple of formal offers in Mammoth Lakes, CA where I was going to invest before I decided on Kansas City. But then I only submitted one offer in KC before I got my first deal under contract.
So I looked at a TON of deals, but I didn't actually make that many offers. 
[Chad: I think that process of looking at a ton of deals upfront HELPS you figure out what you want. It's hard to build an investing strategy in theory while sitting behind a computer. Like Lee did, you just have to get out there and start moving.] 
Your First Real Estate Deal
What were the basic numbers like purchase price, remodel costs, rent, resale price (if applicable)?
I bought the 2 properties together (a duplex and fourplex) for $225,000. They were listed at $325,000. The breakdown on each is below.
After rehab, both were refinanced on a commercial note. I initially closed with hard money, but my partner's parents paid off the hard money loan. Rehab was paid for from my partner's and my personal savings.
Duplex: 
$175k = Listed price

$112k = Purchase price
$20k = Rehab cost
$185k = ARV (after repair value)
Rents before rehab were $525 for the upper unit, and the owner lived in the lower unit. Each unit now rents for $850/mo.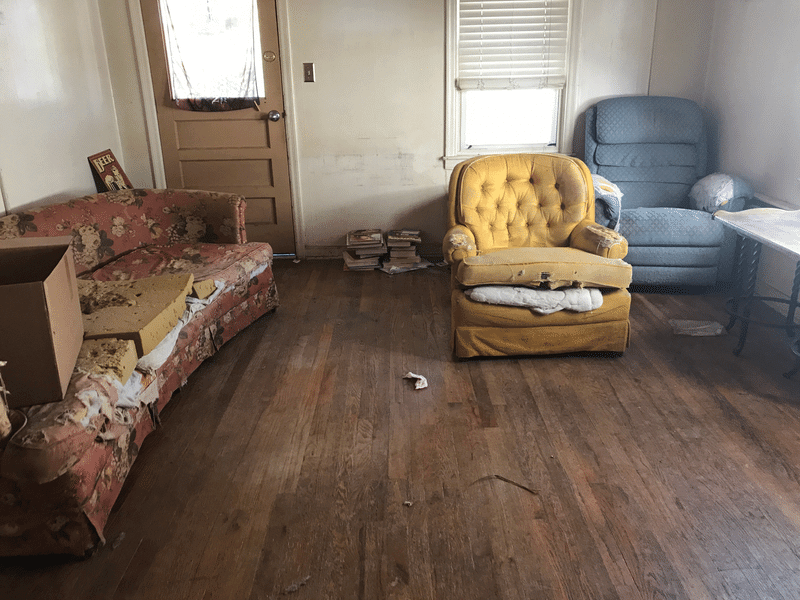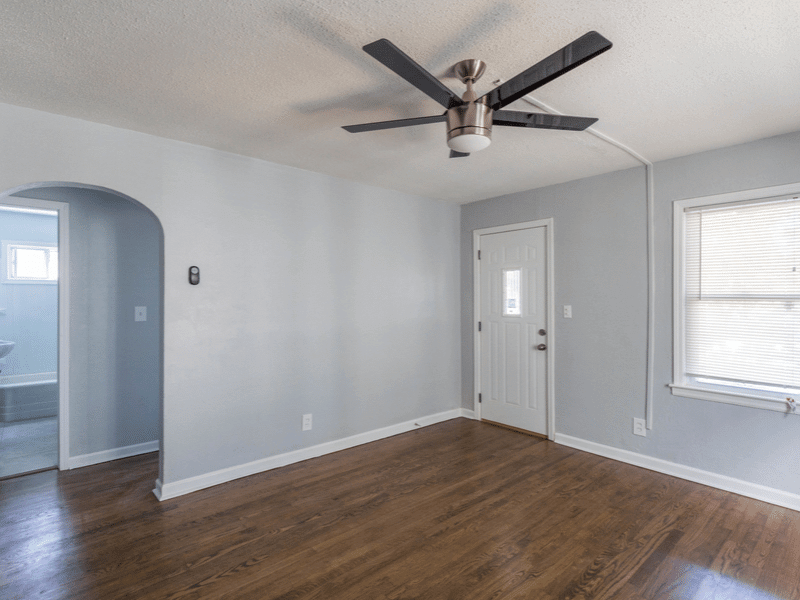 Fourplex 
$150k = Listed price

$112k = Purchase price
$125k = Rehab cost
$315k = ARV (after repair value)
Rents were average of $525/mo per unit when I purchased. Now they average $825/mo.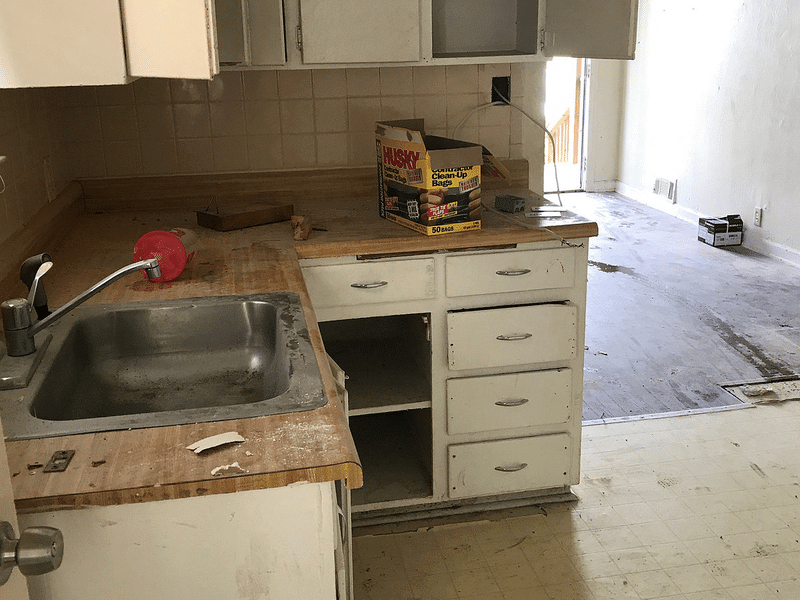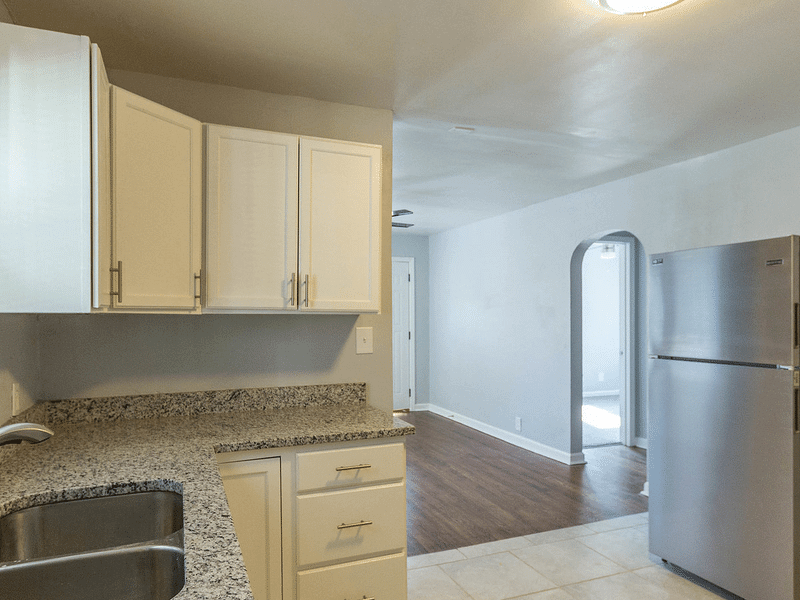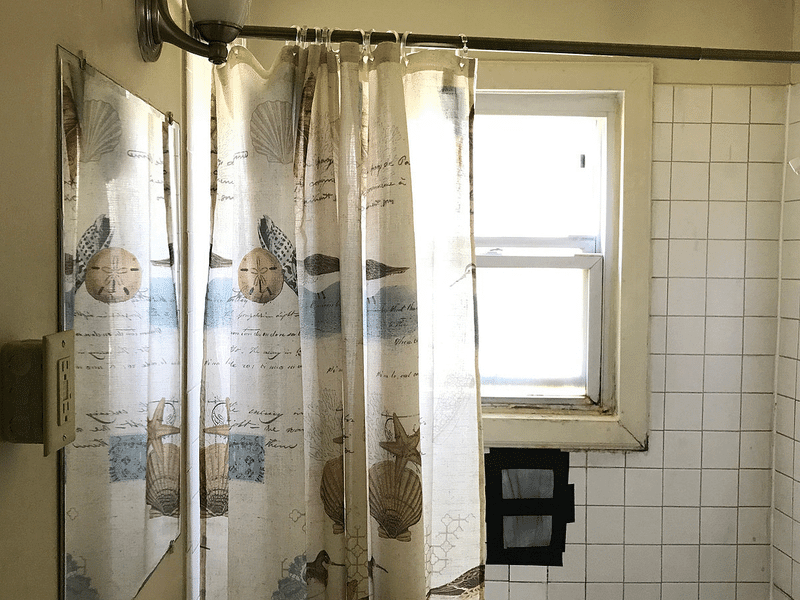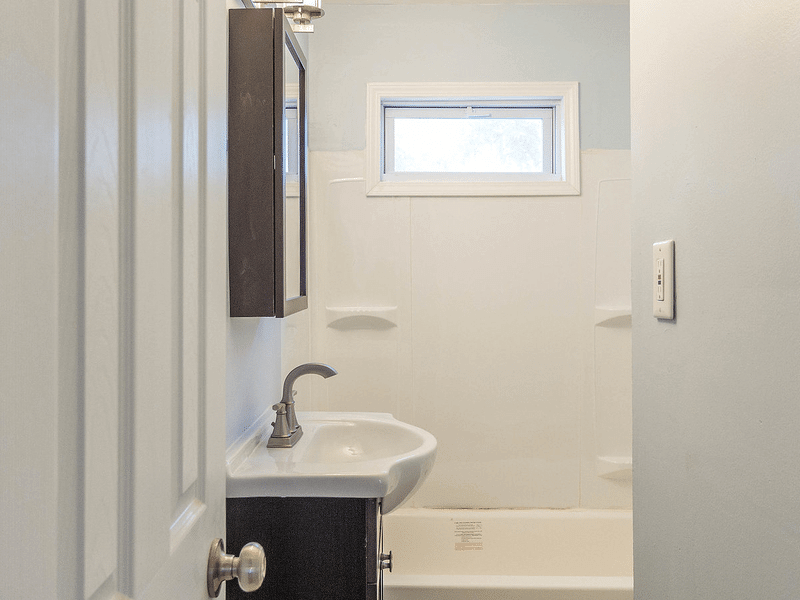 [Chad: Those are beautiful before and after pictures! Well done! And thank you for sharing the detailed numbers.]
What were the biggest struggles and challenges on the way to your first deal?
I thought that I didn't know anything about real estate investing because I didn't know anything about construction. But what I realized once I got into my first project is that real estate is a business like all other businesses.
The same principals that I used to build up a biological consulting business 100% applied to real estate. You need to have a vision for what something can be, know the numbers on how to get there, and then execute your vision with a great team. 
[Chad: This is such a good point. Skill transfer from one field to another can be so valuable. I've found my own analytical and organized approach that worked in science to also transfer well into real estate investing. And my hard work and team orientation from sports transferred very well into entrepreneurship. I'm sure ALL of you have some skills you can transfer to this business as well.]
What has been the overall effect of this deal on your life? Lessons learned?
This deal changed my life. 2.5 years after buying this first deal I am now a full-time real estate developer in LA and have left my day job as a biologist.
I still invest in KC rental properties. I have:
a 24 unit that I'm currently selling at a nice gain.

a 4plex that is in rehab now and almost stabilized.

an 8 unit that is being rehabbed and refinanced.

a stabilized 4plex that I did a full rehab on.

The first two deals, the now stabilized duplex and 4plex. 
[Chad: I'm VERY impressed by how quickly you jumped in, took action, and created a life-changing portfolio for yourself. And all of this in a very short period of time!]
Final Tips & Recommendations
What books, blogs, podcasts, and/or YouTube channels have helped you to get started or do you just find extremely valuable? 
Understanding how to increase NOI (net operating income) is huge and something I feel everyone should understand to invest in RE. 
I taught myself how to value commercial property from a bigger pockets article before I bought my first deal. I'm not sure exactly which one it was but this one is similar. 
Michael Blank's syndicated deal analyzer taught me how to underwrite commercial deals. The book Multifamily Millions by David Lindall really changed the way I think about investing
Rich Dad, Poor Dad taught me to buy assets.
Any big mistakes you've made that others should avoid?
Don't hire cheap contractors! Pay fair prices for contractors who will work quickly and who are honest.
I've been burned by thinking I could do something for cheaper using someone who gave me very low bids. Low bids will burn you every time! Don't be suckered by them. You'll end up wasting time and money fixing the shoddy work they did. 
[Chad: I'm raising my hand, jumping up and down, and agreeing wholeheartedly with this advice!]
Anything else you'd like other current or aspiring real estate investors to know?
You don't need to know everything to get started. Don't be reckless but go and buy a deal so that you can learn. The focus of that first deal should be getting over the massive learning curve. Don't lose money on it but don't worry if it's not the best deal in the world. Deals will get better and better as you go. 
Don't waste other people's time. If you're not ready to close on a deal don't get it under contract. Do what you say you're going to do. And close deals you get under contract unless your due diligence turns up things you can't mitigate through a price reduction. 
My advice to aspiring investors is: 
Understand the difference between risk and fear. Risk can be mitigated. Fear is just an adaptation our brains have to keep us safe. 

Be careful who you listen to. People will tell you are crazy for buying real estate. They will tell you about their cousin who lost everything. I have a rule-I only listen to people who have what I want in life. If they don't have what you want – ask yourself why you would listen to their advice and them telling you you're going to lose it all.

Don't confuse investing in real estate with living in real estate. They can be related but they don't have to be. I wouldn't live in any of the rentals that I own. They are nice but they are not where I would live. The places I like to live have terrible numbers! 

I am a big fan of starting with at least a duplex. In my opinion a SFH (single family house) just doesn't generate enough income. 

Don't think you have to start with residential loans. Know that you can get a commercial loan on a property under 5 units. I really like commercial loans and only use commercial loans for my investing. Residential loans are for homeowners. Commercial loans are for investors. 

Go local. Whatever your market is you need to be networked locally. Local bank, local contractor, local friends/contacts. If you are going to invest outside of your market a local network is key to your success. 

Do cost segregation studies on your properties! Real estate is a great way to save on most people's largest expense, taxes! 
[Chad: Thank you Lee for sharing your story and the MANY awesome tips and pieces of advice! To follow or stay in touch with Lee, visit her personal business website or BiggerPockets profile. 
And if you have any comments or questions for her, be sure to leave them in the comments section below.]
Get My Free Real Estate Investing Toolkit!
Enter your email address and click "Get Toolkit"