This is the next edition of my Early Retirement Interview Series. In these written interviews, I ask early retirees the details of how they achieved financial independence, and I share their answers with you! You can see an archive of all my blog interviews here. 
Today's investor profile is about Rob and Reshawn from Learn, Hustle, Grow. I met Rob and Reshawn at FinCon 2019, and I was instantly impressed with their story of paying off $300,000 in debt (in 5 years!), investing in rentals, and leaving their jobs to travel the world. 
I know you're going to be inspired by their story. 
Rob and Reshawn, you take it from here!
Personal
Name
Rob and Reshawn Lee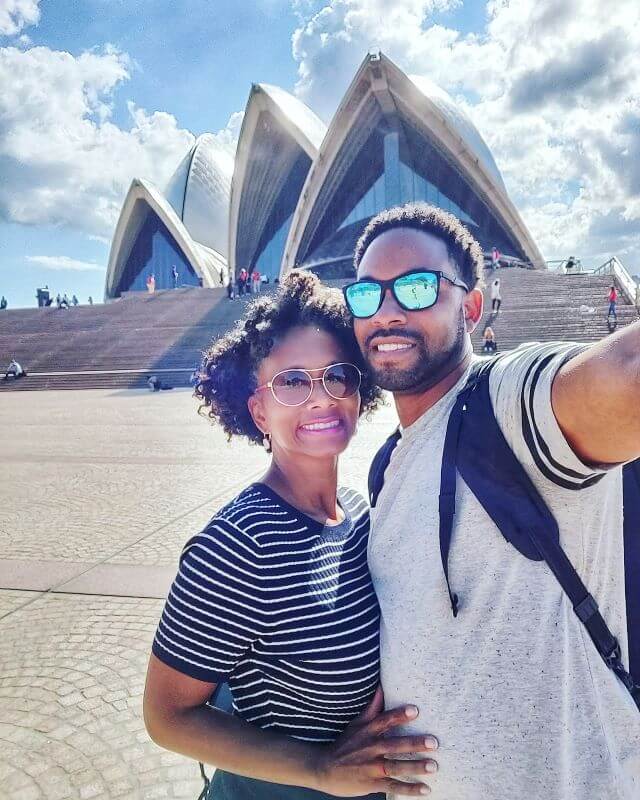 Age (and your spouse/partner's age, if applicable)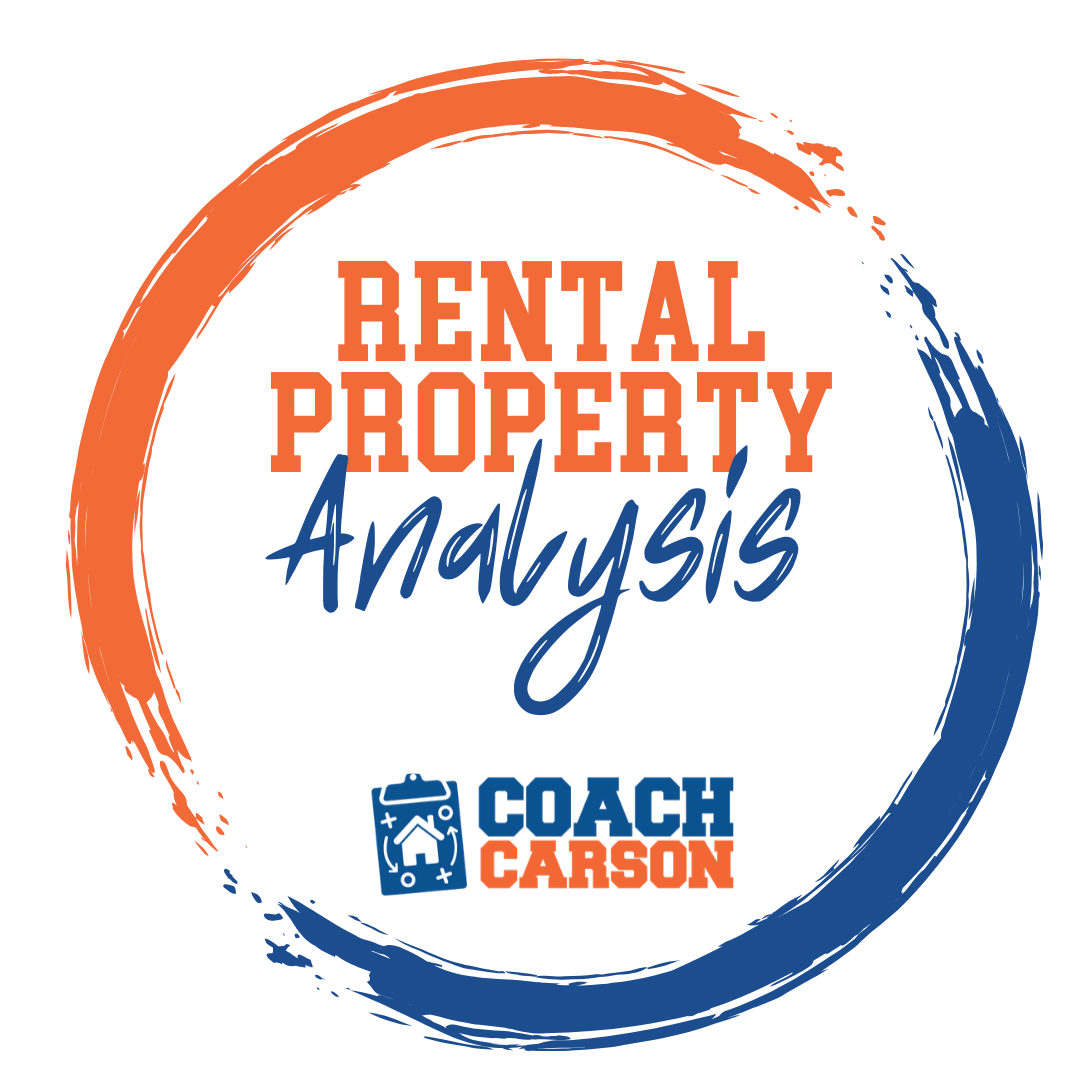 A course by Coach Carson that teaches you how to run the numbers so that you can confidently analyze and buy profitable rental properties. It also includes Coach's rental analysis spreadsheet.
Get the Course
44 and 47
Do you have kids? (if so, how old are they?)
2 boys : Ages 24 and 19
What area of the country do you live in (& urban or rural)?
We live in a suburb of Dallas, TX.
What hobbies do you enjoy? What do you do for fun?
We love spending time with friends and family. We also enjoy traveling.
[Chad: On their Instagram feed, Rob and Reshawn share some amazing pictures from their travel adventures all over the world. I enjoy following along!]
A fun/interesting/little known fact about you?
We are both veterans of the US Military. Rob, U.S. Marine Corps. Reshawn, U.S. Army Reserves.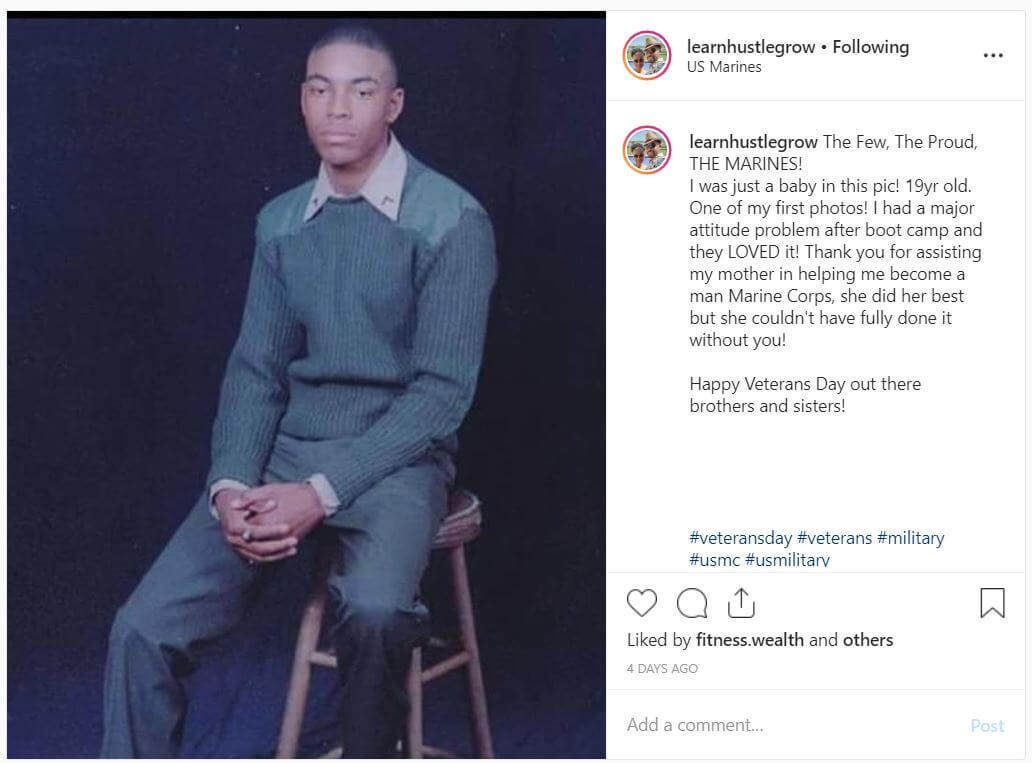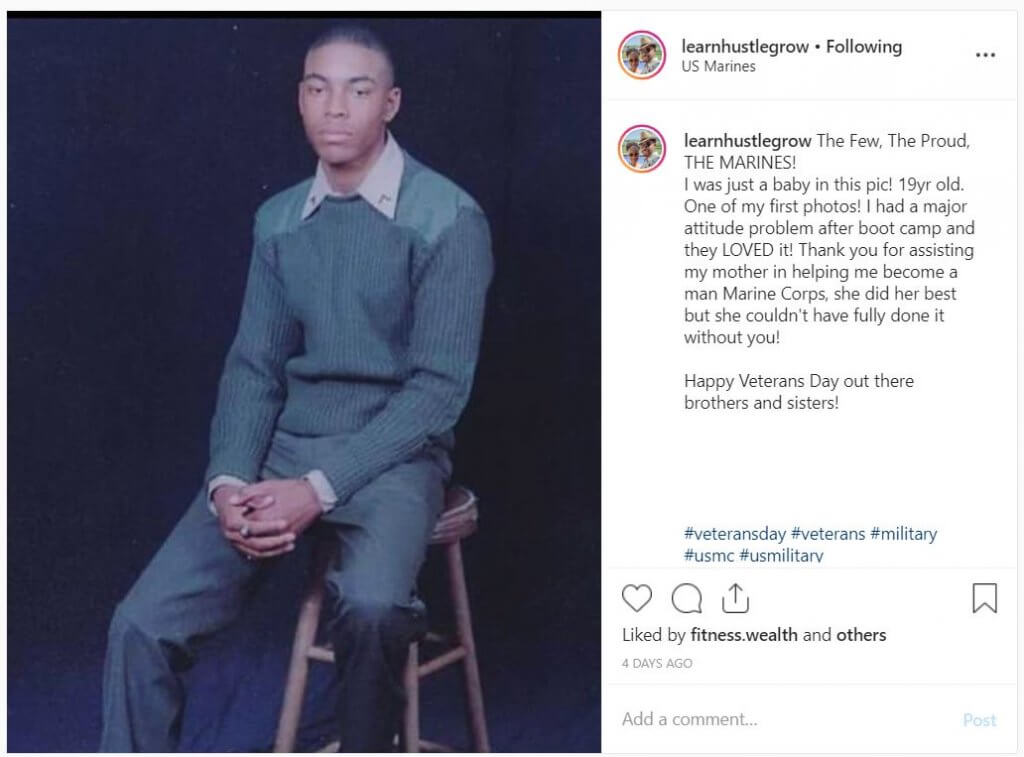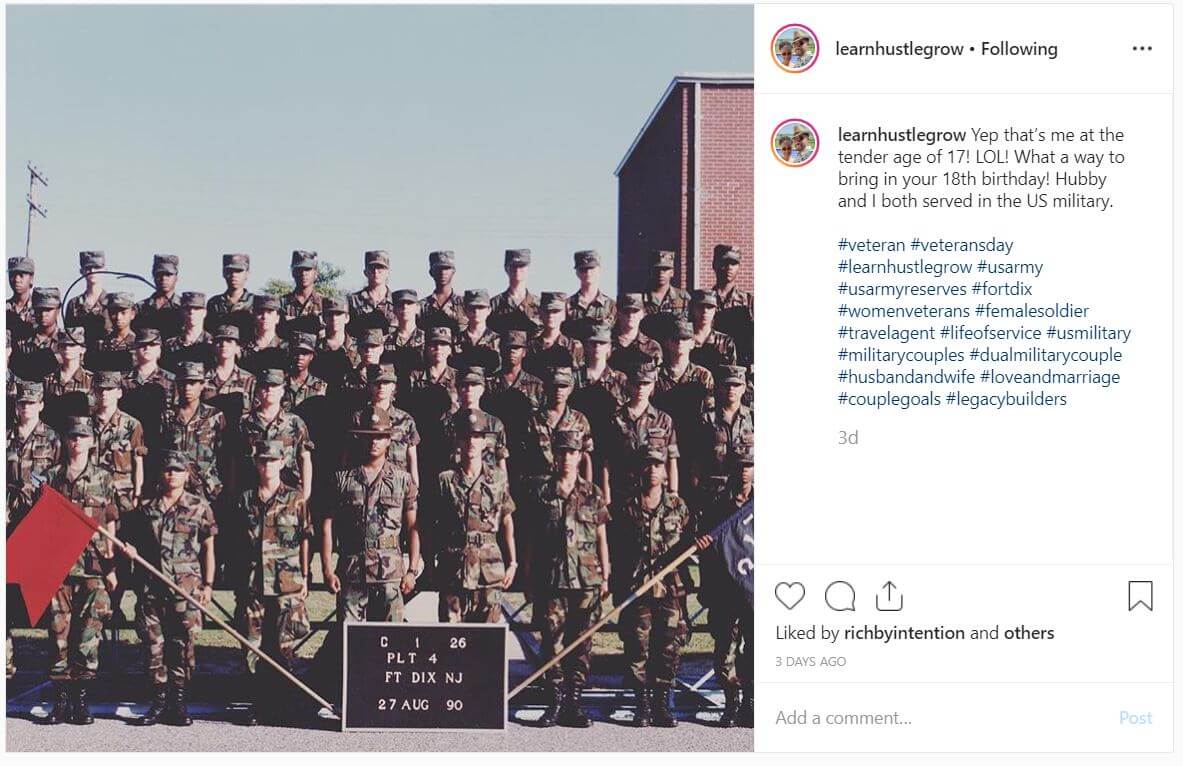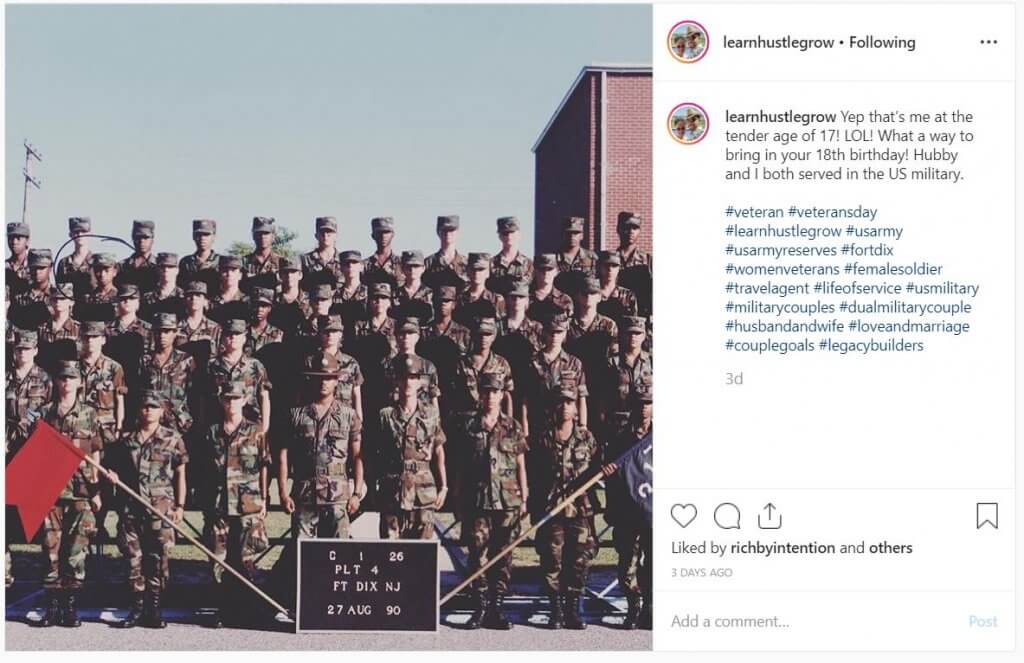 [Chad: Thank you both for your service Rob and Reshawn! I love these pics I found on Instagram of you both when you first joined the military]
Wealth Building
What was/were your primary career(s) while you built wealth (and that of your partner/spouse, if applicable)?
Rob spent 19 years as an IT Professional. Reshawn spent over 20 years in technology sales.
What was your income when you first began building wealth? How has it changed over time?
Our shared income started in the low 6 figures and increased as we created and achieved our investing goals.
Did you use real estate investing as part of your wealth-building? If so, what strategies did you use? If not, what asset types did you focus on instead?
In 2013 our first home became our first rental property. We then set a goal to purchase 1 property a year for 15 years.
We started 2018 with 4 single-family homes, our primary residence, and an investment in a syndicated multi-family deal. Last year we used a 1031 Exchange to sell an appreciated single-family home and purchase a small multi-family out of state. Having paid off our first home (now rental) we executed a cash-out refinance to pay off our primary residence.
In addition to stock market investments, today we own 2 single-family homes and a 6 unit apartment building.
[Chad: So many interesting, helpful parts of this quick synopsis. First of all, you set out with a particular goal (1 property/year for 15 years), and you're pretty much on pace! Second, you showed all the different strategies and techniques you can use as you move forward in your real estate wealth-building journey. You used a live-in-then-rent with your residence, buy and hold rentals, passive syndications, 1031-exchanges, and I'm sure a few other things. And now you have a strong, relatively simple portfolio that gives you a lot of freedom!] 
What were the biggest obstacles you faced while building wealth? How did you overcome them?
Our biggest obstacle was getting on the same page. Rob was interested in real estate investing for years before I got on board. I worked an overwhelming job that made it hard for me to do anything outside of work. That included reading or listening to podcasts.
Leaving that job allowed me the bandwidth to see the possibilities. Once I got on board we were full speed ahead.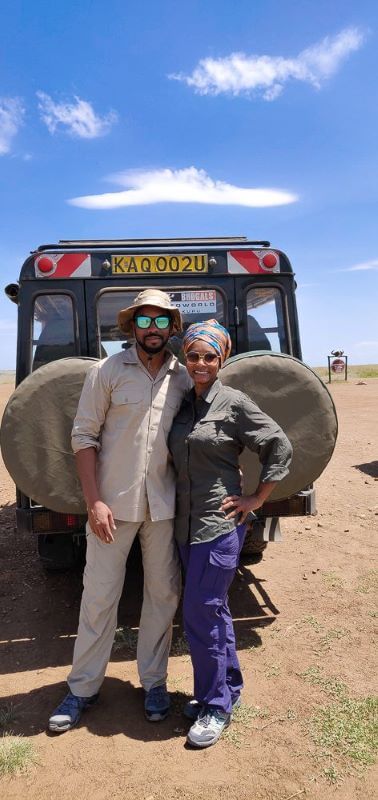 Investing
How would you describe your overall investing philosophy or plan?
We are buy and hold investors who purchase cash flowing single-family and small multi-family properties and value property management.
What is your approach to debt?
While we have no consumer debt, we are comfortable with carrying debt on our investment properties. All of our properties have some equity and enough cash flow to cover property management fees and maintenance.
What has been your best investment?
That depends on how you define "best." Our single-family homes appreciate every year and are rarely vacant. Our small multifamily is an up and coming neighborhood that has appreciated approx. $75,000 in just over 12 months and stands to appreciate more over time.
What has been your worst investment?
Our worst investment has been the $50,000 invested in the multi-family syndication. We had always wanted to invest in student housing and thought this was a great way to explore the opportunity. We had anticipated receiving quarterly dividend payments. After 3 years it has yielded no returns outside of writing off losses on our tax return. We understand that there are others having a great experience. That has not been the case for us.
[Chad: This experience deserves a more in-depth conversation sometime if you're willing to share. On the podcast?! Like you said, there are others who've had great experiences with syndication deals. It's definitely not my area of expertise or interest. But it sounds like this reminded you of what investments you do like – the single family and small multi-family properties – and you're focusing on those now.]
Financial Independence
Did you take any mini-retirements/sabbaticals on your way to financial independence? If so, what were they like and when did you take them?
We always took annual vacations and enjoyed the ability to attend destination weddings and out of state events. In late 2018 we left our corporate jobs and decided to spend 2019 pursuing our entrepreneurial goals and traveling the world. This year we have traveled 6 continents, 20 countries and over 30 cites. Thanks to our real estate and stock market investments we have not touched a dime in our 401Ks or IRA retirement accounts.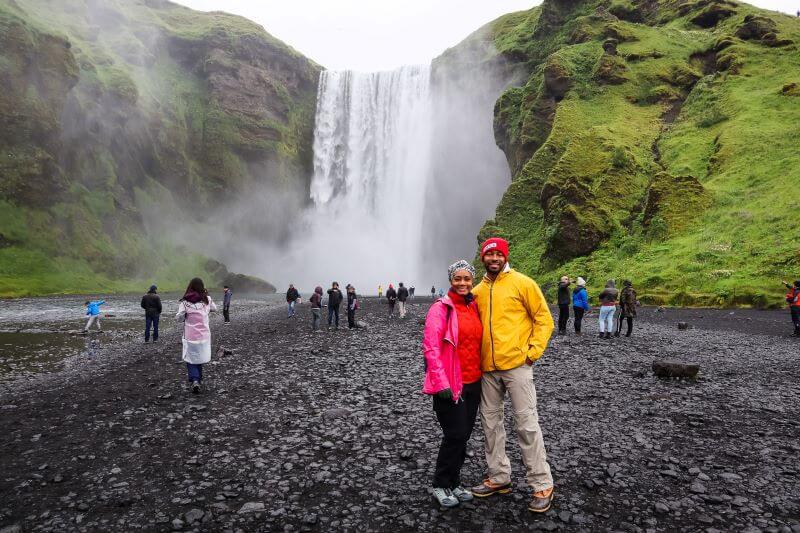 Do you still work? If so, what does that look like for you?
Once we decided to travel so extensively it only made sense to start a travel company and share our experiences. We are the proud owners of Learn Hustle Grow Travel and Learn Hustle Grow YouTube channel, where we focus on money, marriage, and travel. Rob is a licensed Texas Realtor, his license was on hold in 2018. In January of 2019, Rob will pursue real estate sales full time.
[Chad: Mixing those passions and entrepreneurship! I love it.]
What are your approximate annual personal expenses? (a range is fine)
Our annual household expenses when we are not traveling is about $36,000. Our expenses while traveling came to about $75,000 annually. Traveling slower with fewer flights and longer stays would result in a lower spend.
[Chad: We have done both types of travel, and I definitely agree the slow travel can be much less expensive. For those who must travel on a budget – just slowing down can save an enormous amount of money.]
Can you explain your post-financial independence income source(s) for living expenses? (i.e. rental income, stock dividends, sale of stocks, pension, a business, etc.)
We are currently living on profits from the sale of a rental property. The travel business and YouTube are ramping up. Any funds received from those ventures are a bonus.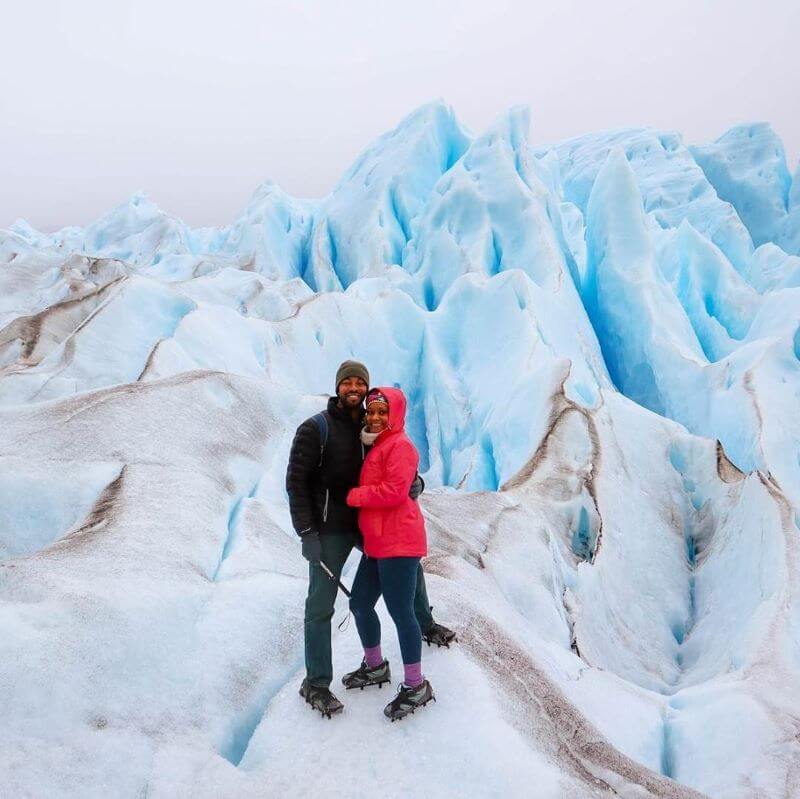 Doing What Matters
What causes, ideas, or people matter most to you?
We are passionate about helping others build wealth through investing and better money management. We love being married and want to demonstrate the importance of creating a vision for your family and working together as a team. And we share our travel experiences to inspire others to see the world.
Investing has allowed us to reclaim our time. We are so grateful to have the time to invest in our personal development and help others do the same.
[Chad: I really like how you focus on that combination of money, marriage, and travel. That's what you're passionate about, and it also resonates with the people who want to follow your journey – like me!] 
If you could spend your time doing anything on a regular basis, what would it be?
Developing content that helps others reach their personal finance goals. Whether that is online classes, YouTube videos, or writing a book.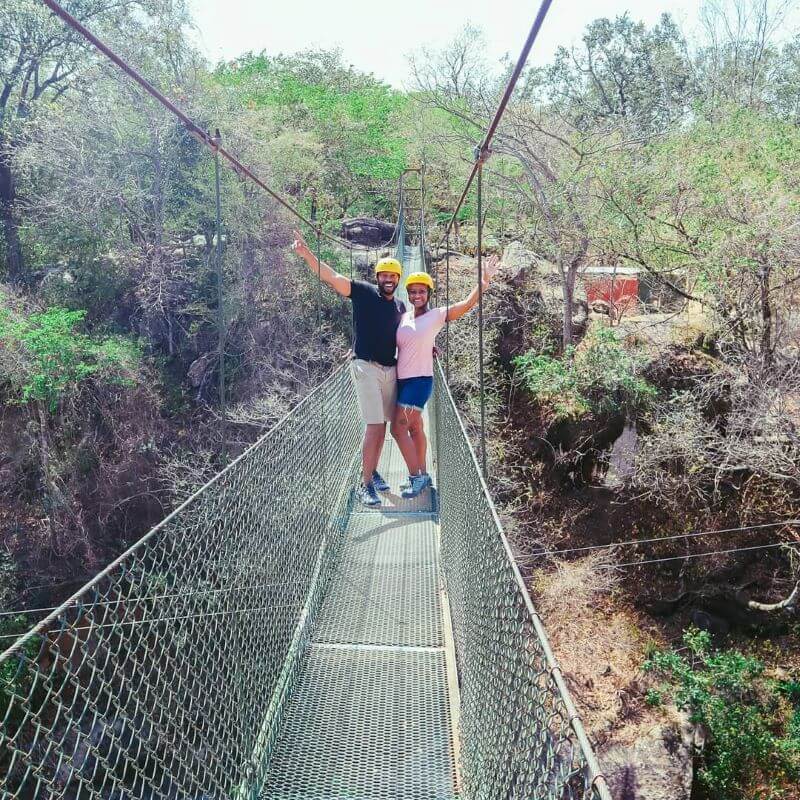 Final Tips & Recommendations
What concerns do you have for the future? How do you plan to address that?
Healthcare is an ongoing concern. We're on a state healthcare plan based upon our income. As our business income grows our cost for monthly coverage increases. Our plan is to grow the business to the extent that the expense is less of a concern.
[Chad: Healthcare costs are also a concern for me and my wife. And we have a very similar plan to yours. When we came back from Ecuador and realized that health insurance was higher than before, we also decided to just earn more to cover the extra cost until the passive income could catch back up. This to me is the power and security of entrepreneurship in the journey to financial independence. It gives you flexibility and cushion financially.]
What books, blogs, podcasts, and/or YouTube channels have helped you to get started or do you just find extremely valuable? (Can be categories in business, investing, or life/philosophy – other than a sacred book)
[Chad: All classics that are on my bookshelf as well!] 
Any big mistakes you've made that others should avoid?
We should have purchased more properties when our local real estate market was in our ideal price range. But we moved slowly out of the desire to be cautious.
We could say avoid accumulating consumer debt but the debt we acquired set us on a mission that lead us to where we are today.
Others might consider it a mistake to become young parents, but our boys have always been our why. We wouldn't be where we are without the choices we've made. We believe that it's less about your mistakes and more about how you take ownership of them.
[Chad: That quote is worth repeating "We believe that it's less about your mistakes and more about how you take ownership of them." Wow.] 
Anything else you'd like other current or aspiring financial independence seekers to know?
We are debt-free, forty-something empty-nesters. Understanding money changed our lives and saved our marriage. We paid off our $300,000 mortgage in 5 years. Rob and I both grew up poor. Although we're from different places we have very similar stories.
We were both born to teenage single mothers. We both saw the military and college as opportunities to change our circumstances. Rob served as a member of the U.S. Marine Corps, and I as a member of the United States Army Reserves.
We are both first-generation college graduates. Our families never talked about money because there wasn't anything to talk about. How do you talk about what you don't have?
Prior to meeting, we each acquired student loans, credit card debt and children in our early twenties. Together we became investors while paying off our consumer debt. Our choices enabled us to leave our jobs and travel the world.
[Chad: Your stories, your attitude, and the way you're giving back are all super inspiring to me. And I know it'll be the same for everyone who gets a chance to read this. Thank you for sharing lessons and your journey with all of us! 
I highly recommend you follow Rob and Reshawn on their blog, YouTube Channel, or Instagram page.]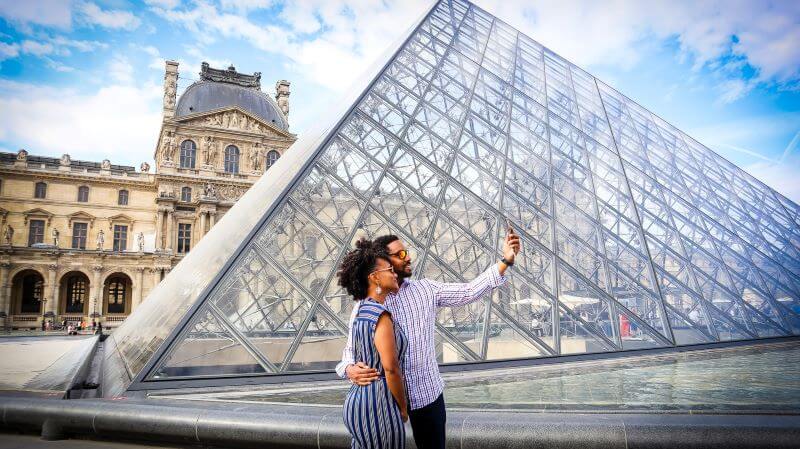 Get My Free Real Estate Investing Toolkit!
Enter your email address and click "Get Toolkit"