YouTube Version of Podcast
Sharable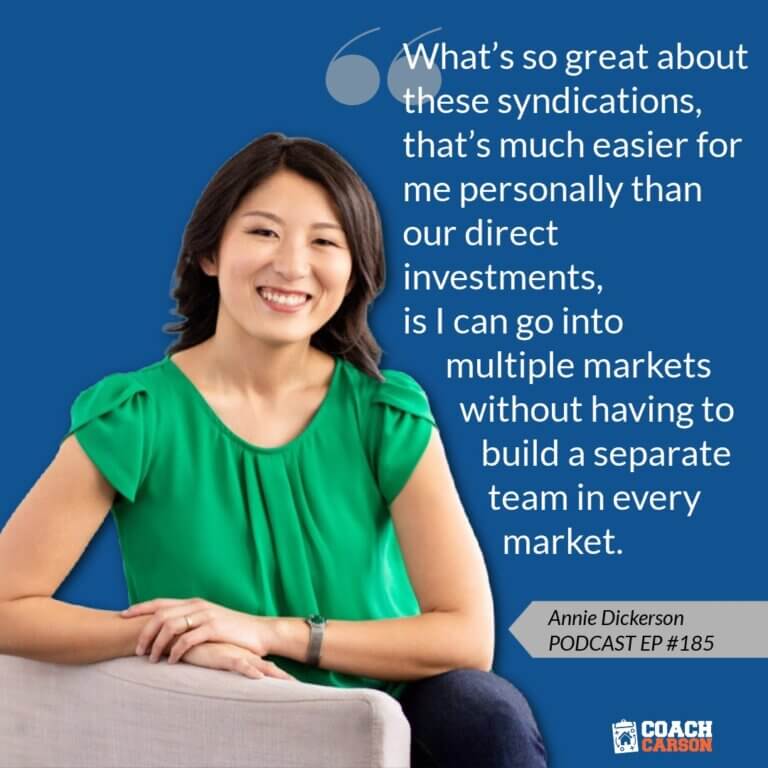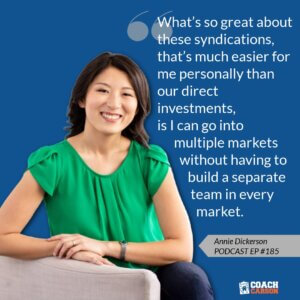 This is another edition of my Investor Profile Interview Series. In these written interviews, I ask investors all the details of how they got started in real estate investing, and then I share their answers with you! You can see an archive of all my blog interviews here. 
Today's investor profile is about Annie Dickerson, an impressive 34-year-old investor. Annie got started in real estate by house hacking a duplex in an up-and-coming Washington D.C. area when she was in her 20's. Since then, she's shifted strategies to more of a focus on passive investments in syndications (i.e. doing deals with a group of investors). 
She and her business partner Julie Lam also co-founded Goodegg Investments, a company that helps people learn about and invest passively in these types of real estate syndications.
Now I'll let Annie tell her story …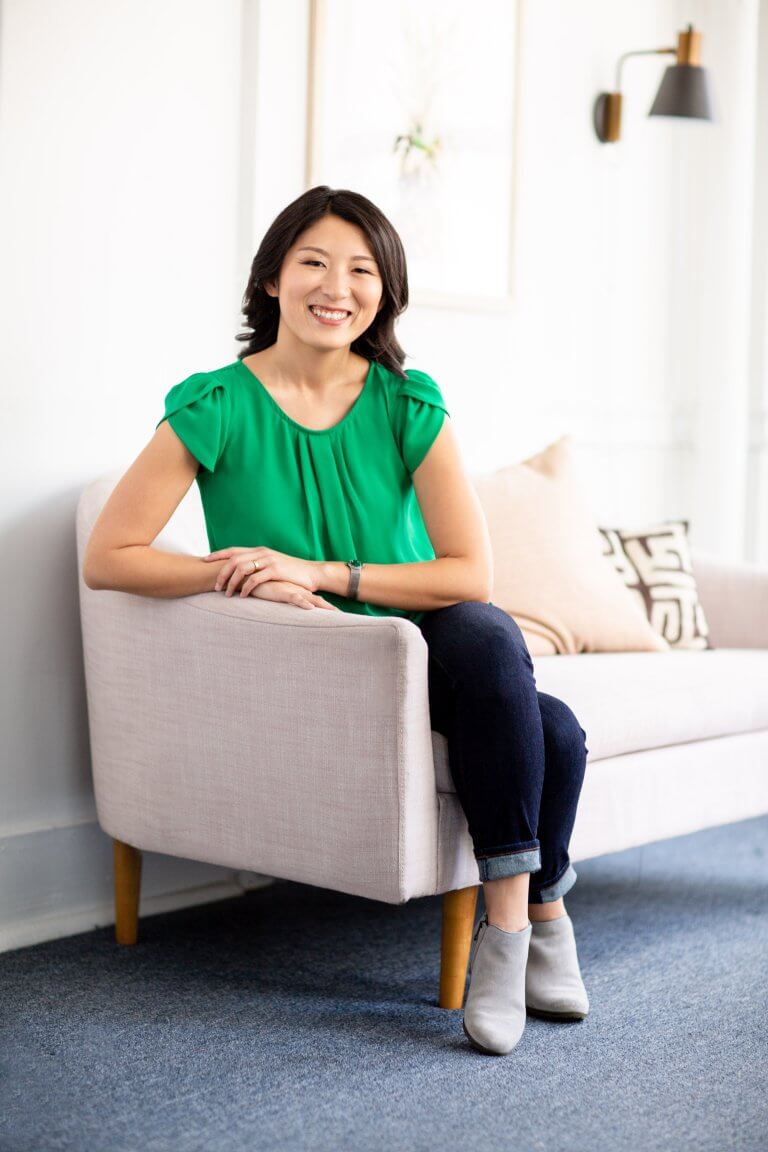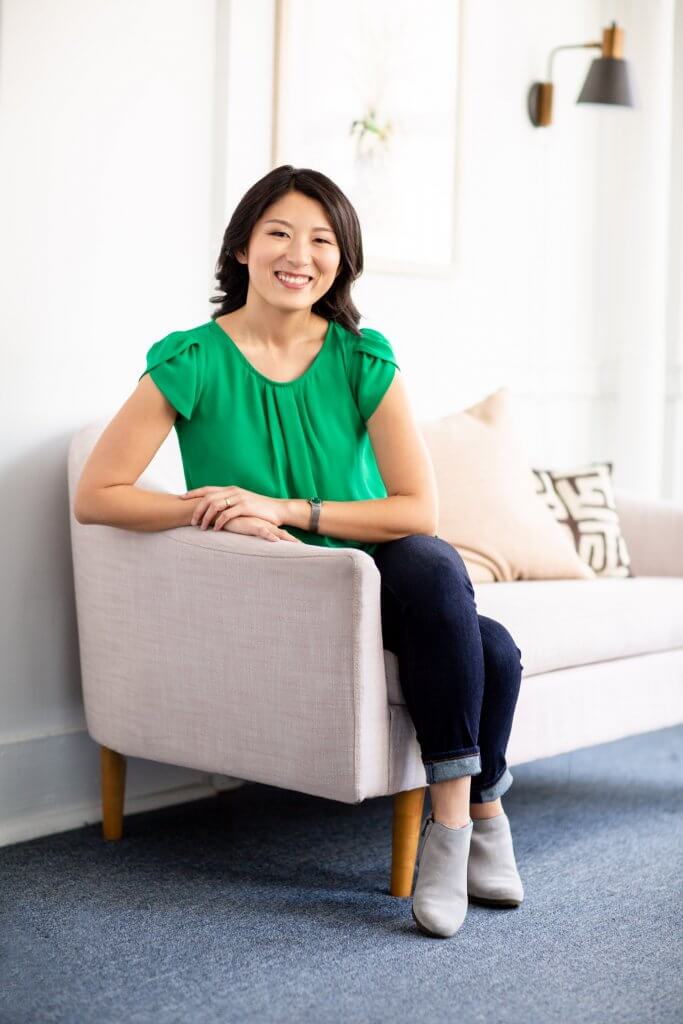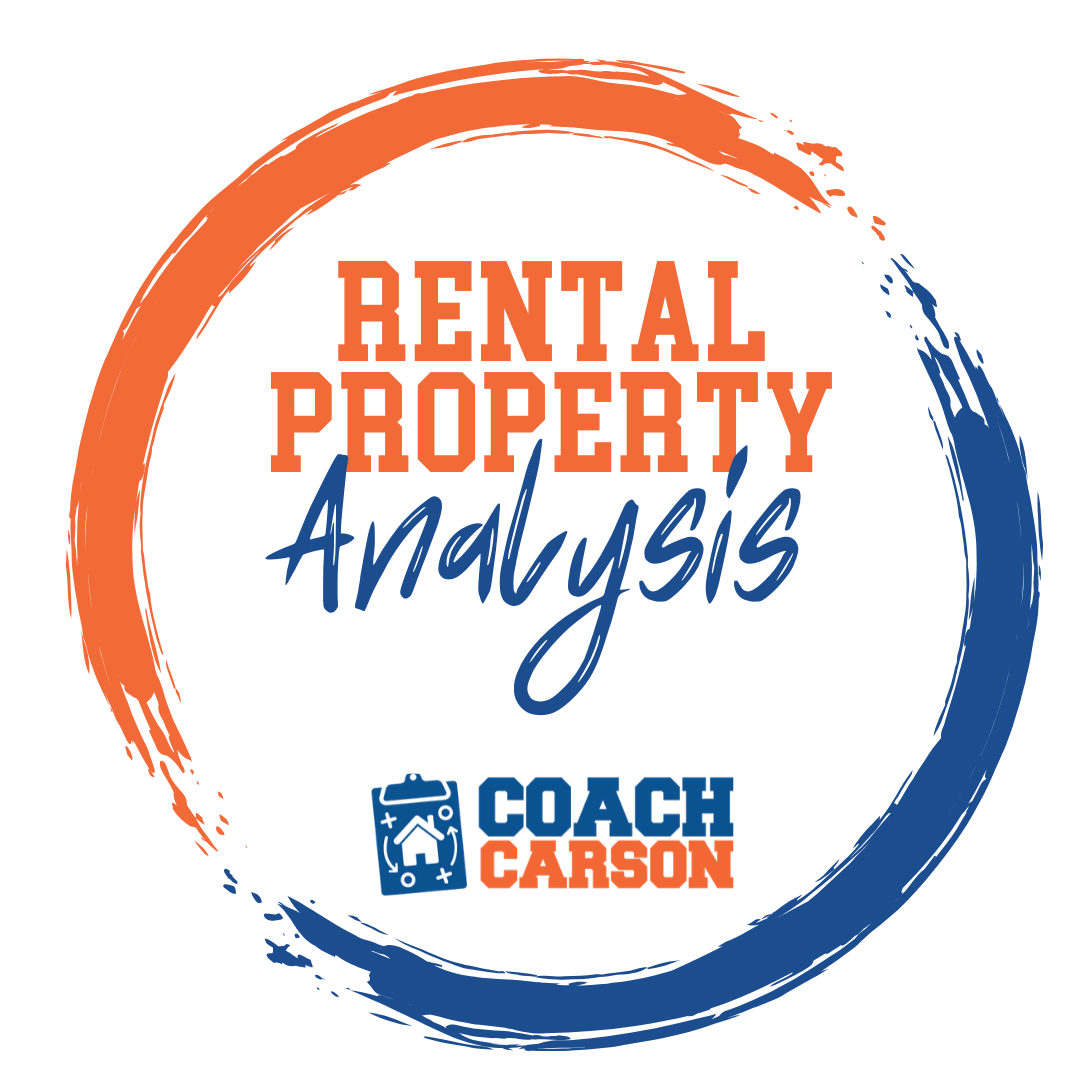 A course by Coach Carson that teaches you how to run the numbers so that you can confidently analyze and buy profitable rental properties. It also includes Coach's rental analysis spreadsheet.
Get the Course
Personal
Name
Annie Dickerson
Age (and your spouse/partner's age, if applicable)
I am 34; my husband Joe is 33½ 😉
Do you have kids? (if so, how old are they?)
Two boys – 6½ and 3 (the ½ is really important at that age, as I'm sure you know)
What area of the country do you live in (& urban or rural)?
We currently live in Oakland, CA (urban), though I have lived all over.
I was born in Beijing, then moved to…
Ames, IA (college town)
Fort Lee, NJ (urban, right outside of NYC)
Germantown, TN (suburban, right outside of Memphis)
Philadelphia, PA (urban)
Washington, DC (urban)
Vancouver, BC (urban and international!)
…and then Oakland.
We've been in the San Francisco Bay Area almost 6 years now.
[Chad: Wow – what a journey! The contrast between Beijing and a college town in Iowa must have been huge!]
Career/Source of regular income
Together with my business partner Julie Lam, we co-founded Goodegg Investments, a company that helps people learn about and invest passively in real estate syndications (group investments).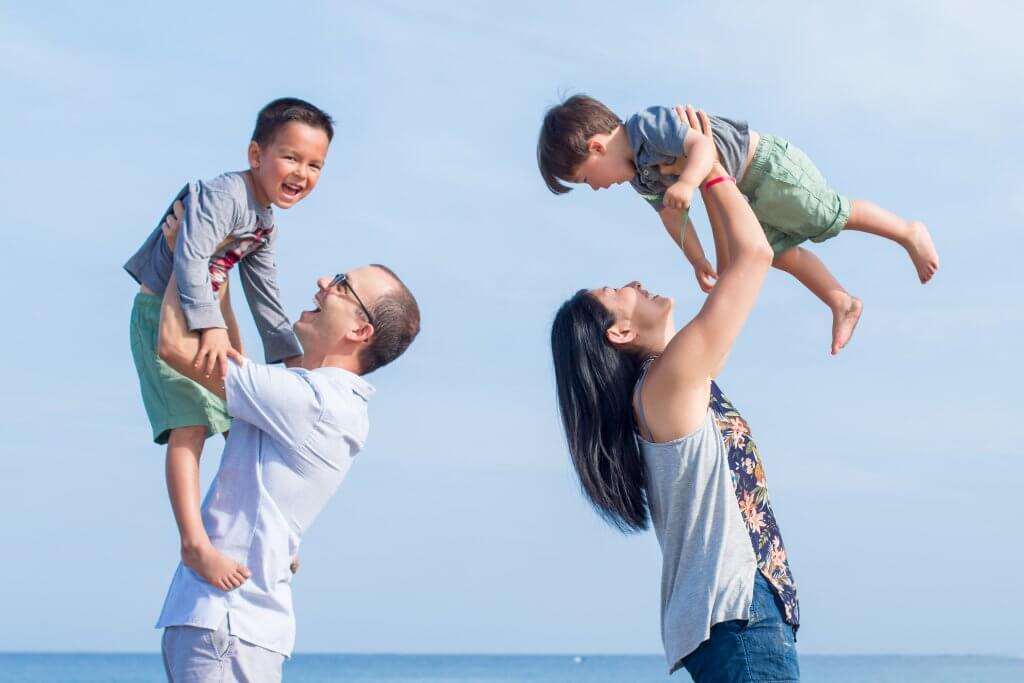 What hobbies do you enjoy? What do you do for fun?
I'm a HUGE fan of travel. Perhaps it's a product of having grown up in so many different places, but I absolutely love experiencing new places, meeting new people, and trying new foods. Now that I have kids, I love sharing my passion for travel with them.
Both of my kids have been traveling internationally since they were just a few months old. We recently spent a month in Spain on a home exchange, and we plan to do more home exchanges down the road.
[Chad: We definitely have the same hobby here!] 
Any fun/interesting/ or little known facts about you?
I have perfect pitch, likely from playing the piano since I was 3 years old. Having perfect pitch means that I can hear any musical note and tell you what note it is, or I can hear any song and tell you what key it's in. It's not a super useful talent, but it makes for a fun party trick.
---
[Chad: The rest of the Getting Started Interview questions are based on the steps I teach for getting started with real estate investing inside my online course & community Real Estate Start School, which opens for enrollment each spring and fall.]
---
1. Wealth Stage
How long ago did you begin investing in real estate?
I fell into real estate investing in 2008, when my husband and I bought our first duplex. I say that I "fell" into it because it was a total fluke that we bought a duplex.
Being in our early twenties, we thought we'd go the hip route and buy a condo or loft in a trendy neighborhood in Washington, DC, which is where we were living at the time.
Thankfully, our realtor convinced us to buy a property that could produce some income. We bought a row home with a basement in-law suite, and we've been house hacking and expanding our real estate portfolio since then.
[Chad: What a realtor for pushing you into a house hack! And kudos to you and your husband for being willing to try it so early.] 
What was your wealth stage when you began investing in real estate?
We are solidly in the Growth stage. My husband and I have always been good savers, and we've been growing our investments slowly over the last decade, but in the last few years, we've really focused on ramping up our investments so we can create more streams of passive income, work less, and travel the world with our kids.
Has your wealth stage changed since starting investing in real estate? If so, what is it now?
My parents taught me to be a saver from early on, and they also gave me the great gift of funding my college education. Thus, I graduated from college debt-free and with some savings.
When my husband and I invested in that first duplex that we house hacked, we were just transitioning from the Saver stage into the Growth stage, and we've been continuing to grow our investments since then.
2. Real Estate Investing Strategy
What was the primary real estate investing strategy that you used to get started?
We started with house hacking. We house hacked 4 duplexes before we decided to start investing out of state. Once we realized that investing in out-of-state rentals was more work than we'd expected, we shifted our focus to passive real estate investing. We currently focus on investing passively in real estate syndications (group investments).
Has your strategy changed since then? If so, what is it now?
Our decision to try something outside of house hacking and outside of our local market was based on two things:
1. We live in the very expensive San Francisco Bay Area. The real estate market is extremely competitive here, and it would take us years to save up the down payment to buy another home here.
We now have two young kids, and thinking about moving all their toys, clothes, gear, etc. – ugh, forget about it.
2. After extensive market research, I found a market that fit our investing goals (Huntsville, AL). We started investing in small multifamily rentals there and quickly amassed 20+ units.
However, as we worked to stabilize the properties, we realized that it was a lot more work than house hacking. We had to deal with theft and tenant vandalism, among other surprises, and it took up much more of our time and energy than we'd anticipated.
So now, we focus on investing passively in real estate syndications (group investments). As passive investors in real estate syndications, we get all the benefits of investing in real estate, without any of the hassles of being a landlord.
I absolutely love passive real estate investing, as I get to reap all the benefits of real estate, yet I get to focus my time and energy on the things I love most, like family and travel.
[Chad: Here's my list of the 15 best real estate investing strategies if you want to see the different options.]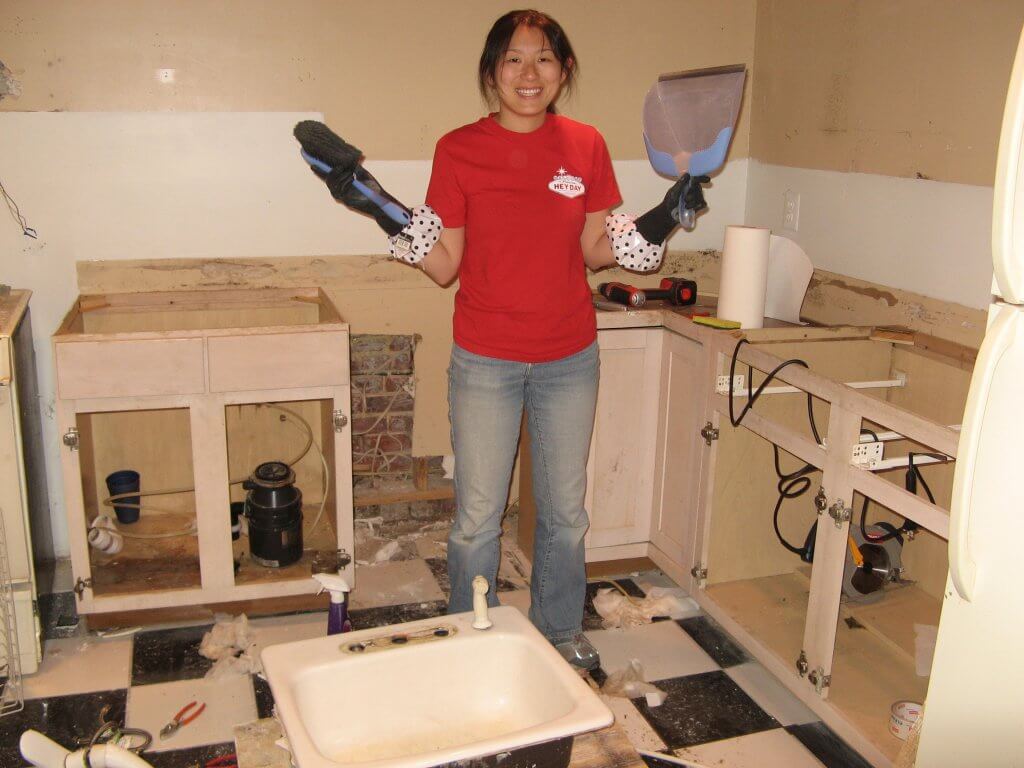 3. Target Investing Market
What regional market do you invest in? Why did you choose it?
Our personal rental properties are mostly in Huntsville, AL. The real estate syndications we do now through Goodegg Investments are all in Texas and the Southeast.
We love those markets because of the growth we're seeing there. We invest primarily in multifamily properties, so we're always looking for very specific metrics in the markets where we invest – things like job growth, job diversity, and population growth.
Do you have a particular sub-market or neighborhood where you like to invest within your market? Why do you like it?
The first property that we purchased in Huntsville, AL, was a six-plex that I found on Loopnet (that's right, the place where deals go to die). It's in the southwest part of Huntsville, which is where most of our other properties in Huntsville are as well.
What gave me the courage to go through with that first out-of-state investment was seeing that the six-plex was right across the street from a place called Campus 805. Campus 805 is an old middle school that was renovated and now houses local breweries, shops, and eateries.
It seemed like something right out of downtown San Francisco, and it told me that things were changing in that neighborhood. That first deal was by no means a home run, but it got us into the market, and we consider that a win.
Have you chosen a particular real estate investing niche to focus on, like a type of property (ex: single family houses), a certain price range (like A, B, C, or D properties), or a type of end customer (ex: student rentals)? If so, why?
Currently, we invest mostly in B and C class value-add multifamily properties in growing markets around the country. Multifamily fared very well in the last recession, and the value-add component gives us the opportunity to increase our returns and also make an impact on the community.
Typically, we invest in multifamily properties with at least 100 units. Most of those properties are not perfect; they need a little love. Maybe the kitchen appliances are older models, the carpets are worn out, or the landscaping is crying out for a makeover.
We go in and add that value, thereby creating a safer and better place for the residents to live. Plus, because we're investing in commercial rather than residential properties, the additional value we add can exponentially increase the value of the property in a short period of time.
As a passive investor, I get to be a part of impacting those local communities and share in those returns, all without having to do any of the work. That's why we love it so much.
[Chad: I love how Annie has focused in on specific markets, submarkets, and types of deals. No matter what your strategy, this is an important step. If anyone needs help picking their own target market, here's my guide to picking the ideal real estate investing market]
4. Investment Property Criteria
Investing passively in a real estate syndication is much different than investing in a rental property. The process is different, and the things you look for in a deal are different.
When evaluating a potential syndication deal, here are the top things we look for:
1. Experienced Team
We look for an experienced sponsor team (the sponsors are the people putting the deal together) who have done multiple deals before and have a strong track record.
2. Growing Market
We look for markets that are seeing solid job growth and have high job diversity. That way, we know that people are moving to the area for the jobs, and that the market isn't dependent on any one industry.
3. Cash-flowing Property
We only invest in deals that cash-flow up front, without needing any additional work. That way, we know that if a recession hits, we can just hold the property, and we wouldn't lose any money.
4. Long-term Loan
Most syndications that we invest in have a projected 5-year hold time. Thus, we're looking to make sure that the loan for the project is for at least 5 years, if not 7 or 10 years. That way, if a recession hits at that 5-year mark, we know that we can hold the property longer.
5. Conservative Underwriting
When considering a real estate syndication, we dig into the underwriting and pro forma to look at things like the vacancy rates, capital expenditures, maintenance fees, turnover costs, and more, to ensure that there's a healthy buffer built into the deal.
[Chad: I have not done any syndication deals myself, but my understanding from others is that step #5 – digging into the underwriting of numbers and paperwork is a critical step. Yes it can be more passive once you invest your money, but you want to do some NON-passive work to evaluate it upfront.]
5. Your Team
Do you have any "inner circle" team members like a spouse, business partner, or mentor? If so, how have they helped you to get started?
Real estate investing is such a team sport, and I'm proud to have many great people in my inner circle, including my business partner Julie Lam, my husband Joe (who is now a residential real estate agent here in Oakland), our realtor from way back when who convinced us to buy our first duplex, our property managers, our business coaches, and sponsor partners.
Without a doubt, we wouldn't be where we are without all the many, many people who have been part of our team along the way. They have helped us to keep our eyes on the bigger picture, to see our blindspots, to push harder and try new things, and to never settle.
What other team members have been crucial to help you get started?
When we first started, we focused mostly on the returns, and we largely ignored the tax side of things. Since then, we've added a great CPA and bookkeeper to our team who have been instrumental in helping us to strategically grow our portfolio and our businesses.
6. Financing & Cash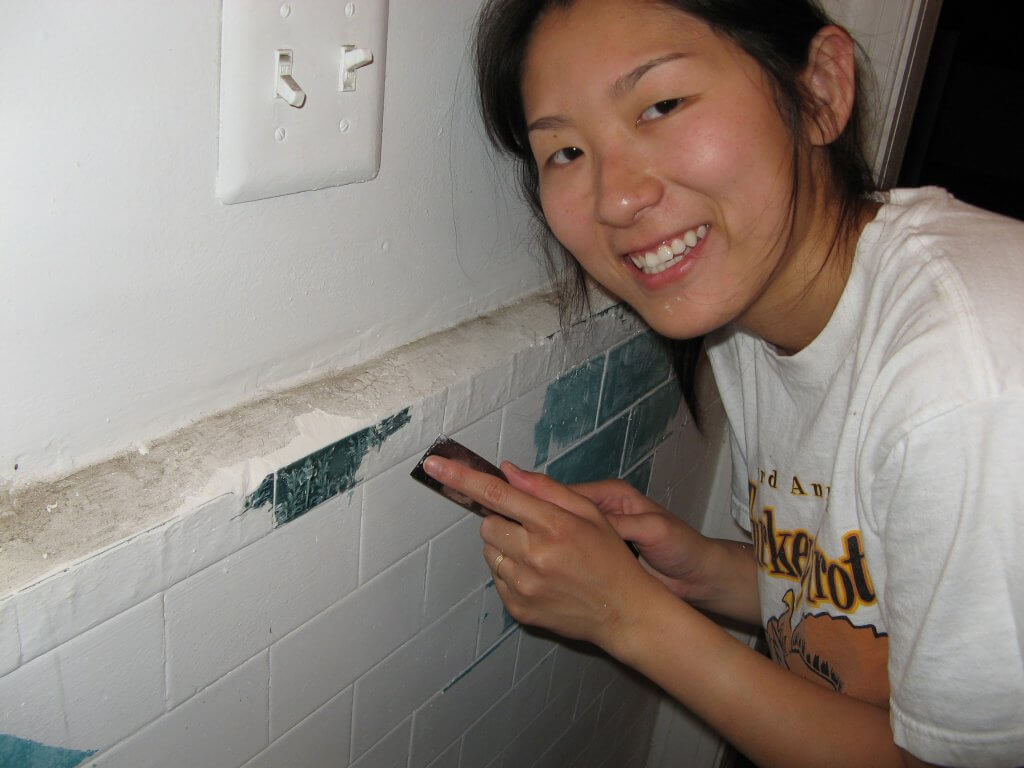 What type of financing did you use for your first deal (or deals)? And was it difficult to obtain this financing?
For our first house hack, we used an FHA loan, so we were able to put very little down. We did have to pay mortgage insurance for a while, but we were able to eventually refinance the property.
When we invested in our first out-of-state rental, we initially did so using a HELOC (home equity line of credit) that we took out on our primary home. It was a relatively straightforward process and allowed us to purchase the property with minimal lending hurdles.
[Chad: It's very common on first house hacks to use some sort of low-down-payment, first-time home buyer loan like FHA. It's a great way to get into the game.] 
Do you plan to continue using this financing in the future? If no, what financing is next? Why?
Because we're now focused on passive investing through real estate syndications, our focus has shifted to much larger commercial loans.
Where did you get the cash for your first down payment, fix-up money, and reserves? How much did you need to raise?
For the very first property we purchased in Washington, DC, in 2008, my husband and I had saved up that down payment ourselves, mostly by living frugally. We took a few months to fix up the basement unit ourselves, putting in a lot of sweat equity.
7. Deal Finding
How did you find your first deal(s)? What was the owner's situation that motivated them to sell?
The very first property we invested in was a foreclosure. The previous owners had bought the duplex at the height of the market in 2006 and could no longer afford it.
Did you try any deal-finding strategies that didn't work?
I didn't get too aggressive with deal-finding. I mostly connected with brokers, and that seemed to work fine for our investing goals.
How many potential properties did you look at and/or make offers on before buying your first deal?
Before buying that first duplex that we house hacked, we looked at about five other properties. One property we were seriously considering (which we thankfully did not buy) was a huge triplex that would have been a total fixer upper. I took dozens and dozens of photos of that home, and we spent a lot of time inspecting it, but ultimately, the numbers didn't quite work, so we let it go.
[Chad: For detailed help on finding deals, check out my course Real Estate Deal Finder and get 30% off using the coupon code THIRTYOFF-DF-GSI]
Your First Real Estate Deal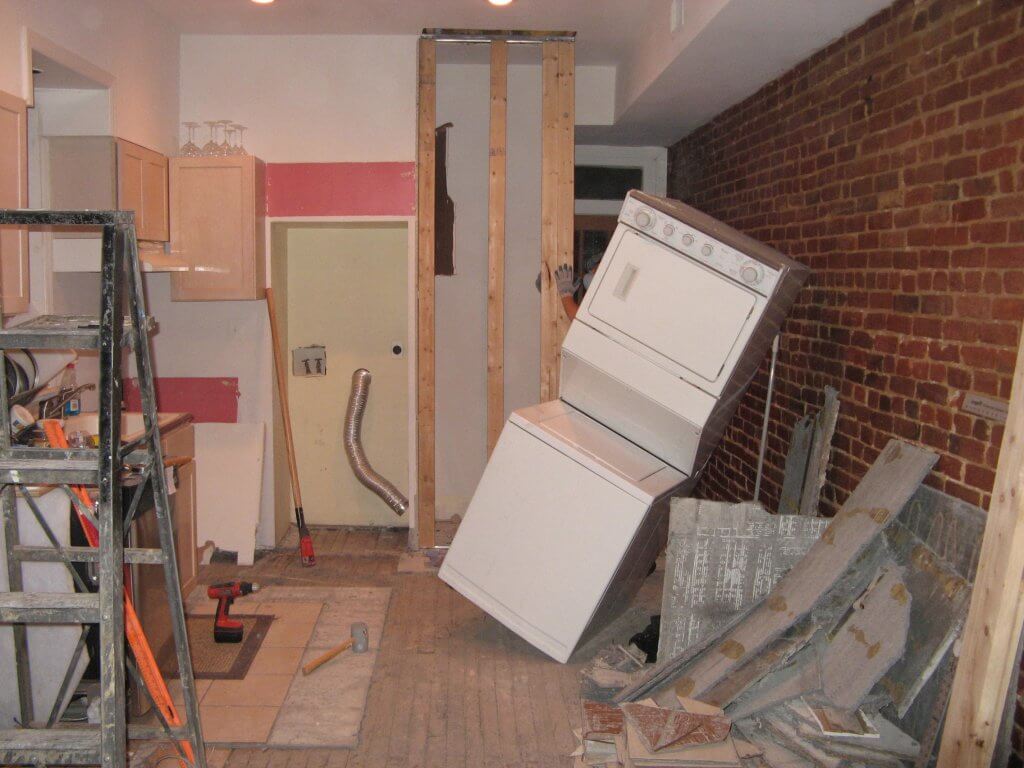 What were the basic numbers like purchase price, remodel costs, rent, or resale price?
Purchase price: $480,000
Remodel costs: ~$25,000
Current rent: $5,300/month
We still hold this first property. Since the initial purchase, we've refinanced and pulled all our original capital out of the deal.
What were the biggest struggles and challenges on the way to your first deal?
Honestly, we didn't have many struggles and challenges leading into that first deal, because we weren't looking to score the perfect deal. We knew it was our first purchase, and we knew that we would learn a lot along the way.
What has been the overall effect of this deal on your life? Lessons learned?
That first house hack got us into the real estate investing world. Getting those monthly rental checks was a complete game-changer. That first deal led us into the second deal, more house hacks, investing out of state, and ultimately, into investing in real estate syndications and launching Goodegg Investments to help others who want to invest passively in real estate syndications.
There are way too many lessons learned along the way to list them all, but my top lesson learned would be to be open and think outside the box. Just because everyone else is doing something a certain way doesn't mean it's the right way for you. Be creative.
When I stumbled upon that first out-of-state deal on Loopnet, I didn't think, "Yeah, but there are no good deals on Loopnet." Instead, I thought, "How can I make this deal worth my time?"
[Chad: This is such good advice. Beginners seem to naturally not make as many assumptions. They just try things and get creative. It's often when we know too much that we say "that won't work." Annie thought outside the box and just worked to make something happen early on.]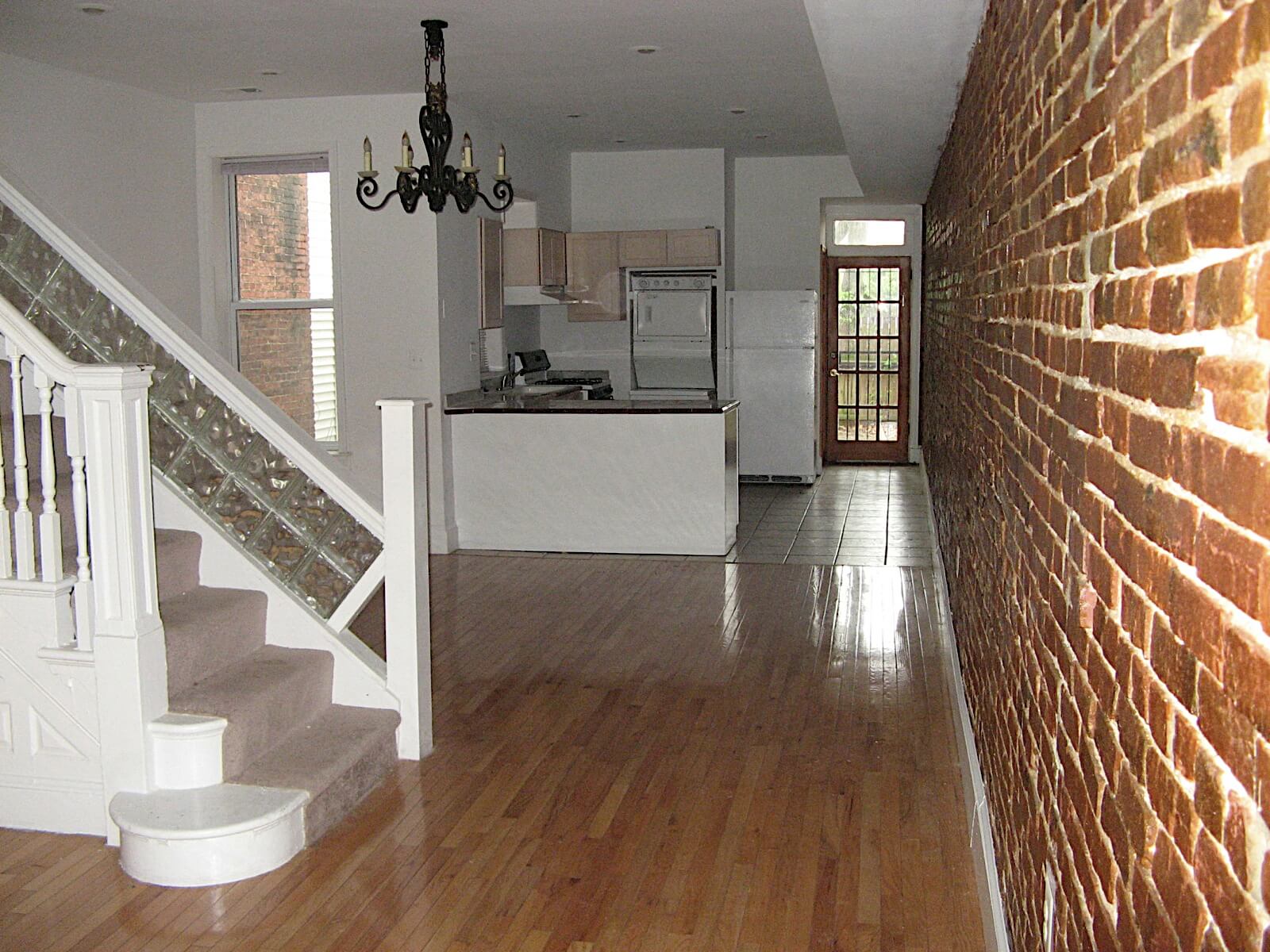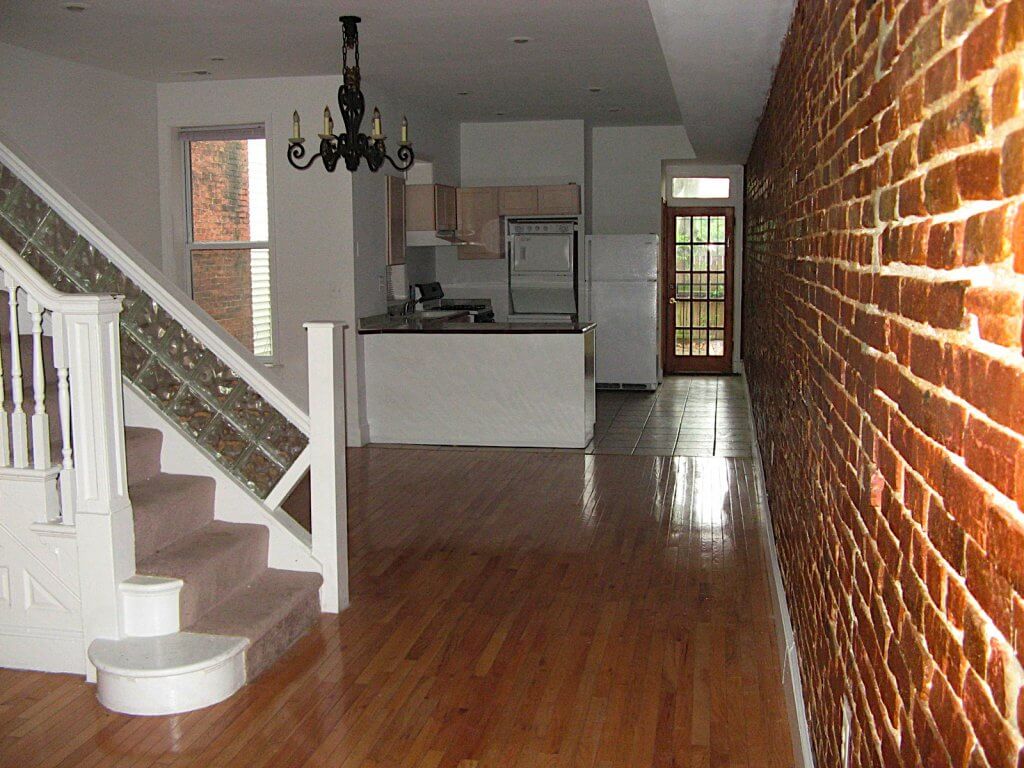 Final Tips & Recommendations
What books, blogs, podcasts, and/or YouTube channels have helped you to get started or do you just find extremely valuable?
Podcasts
Books
[Chad: Great list Annie! Building a StoryBrand was a very helpful read for me last year.] 
Any big mistakes you've made that others should avoid?
When we first started investing in real estate, we thought that we would buy a property and hold it forever. We figured, the more of the mortgage that we pay down, the more of the monthly rental income we get to keep right?
However, we had a huge blindspot. We were focused on the ROI (return on investment) rather than the ROE (return on equity). Over time, as those properties appreciated and our equity increased, our returns were actually diminishing.
Here, I'll give you an example. Let's say you put $100,000 into a $400,000 property. Every year, you get $10,000 in rental income, which is a 10% return ($10,000 rental income / $100,000 equity).
That's a pretty good return, so you hold the property for a while.
In 5 years, the property is now worth $500,000. That means you now have $200,000+ invested in the property (your original down payment, the appreciation, and the principal you will have paid down in those 5 years).
Let's say that you're now able to get $12,000 in rental income per year. Even though at face value, that $12,000 seems like a larger number when compared to the $10,000 you were getting in rental income in year 1, it now represents a 6% return ($12,000 rental income / $200,000 equity).
This is the big mistake we made. We held some of our properties too long, failing to take in the ROE (return on equity). While those investments were cash flow positive, they weren't making as much as they could have.
Once we realized this and rebalanced our portfolio, we were able to ensure that every dollar was working as hard as it could for us.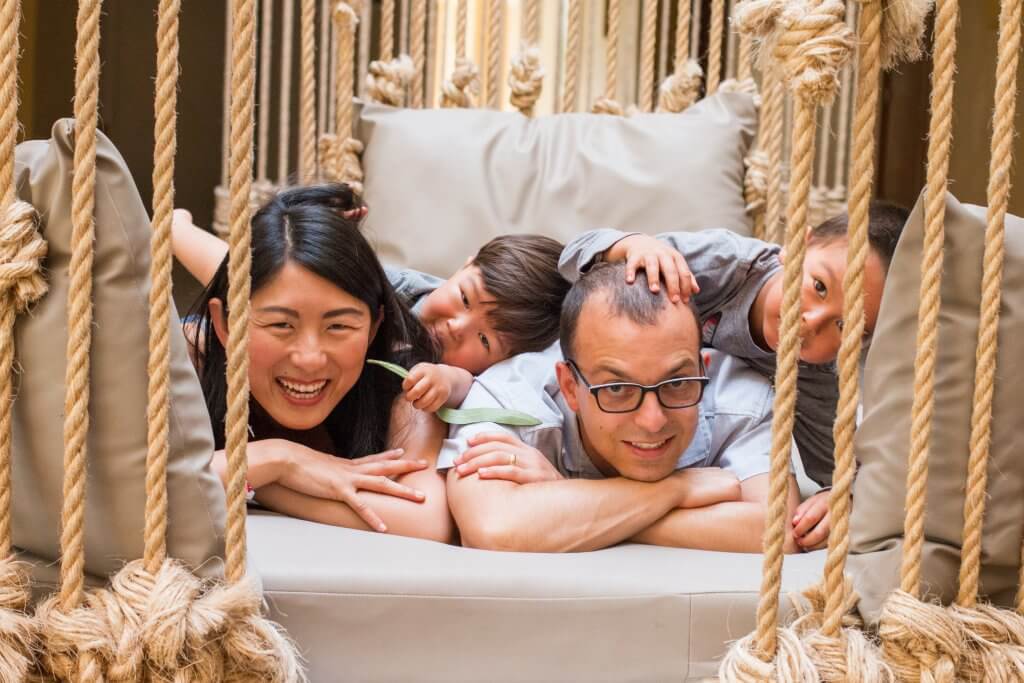 Anything else you'd like other current or aspiring real estate investors to know?
Don't wait! It's easy to get caught in analysis paralysis, but the longer you sit on the sidelines, the more you're missing out on the potential passive income and wealth that you could be building for yourself and your family.
Don't get stuck in thinking that your first deal has to be perfect. Expect that it will be a dud, and that you'll learn some valuable lessons along the way. Then, if it happens to do well, it'll be icing on the cake.
No one ever became an instant real estate mogul. Every real estate investor I know has honed their craft and built their portfolio over time, while making mistakes along the way. The sooner you take the chance and embrace those mistakes, the sooner you'll be able to experience the sweet victories on the other end.
[Chad: Great final advice Annie! Thanks for taking the time to share your story and ideas with us. I hope everyone will be sure to visit Annie's website if you're interested in learning more about passive syndication investing.] 
Do you have any questions or comments for Annie? Be sure to say hello in the comment section below.
Get My Free Real Estate Investing Toolkit!
Enter your email address and click "Get Toolkit"