Real estate investing isn't your only choice to build wealth and achieve financial independence. Other vehicles like dividend stocks, bonds, small businesses, index funds, bank certificate of deposits, annuities, and more can help you. But real estate investing has five I.D.E.A.L. benefits that set it apart from the rest.
In this article, I'll explain each of those five benefits that make real estate such a good investment.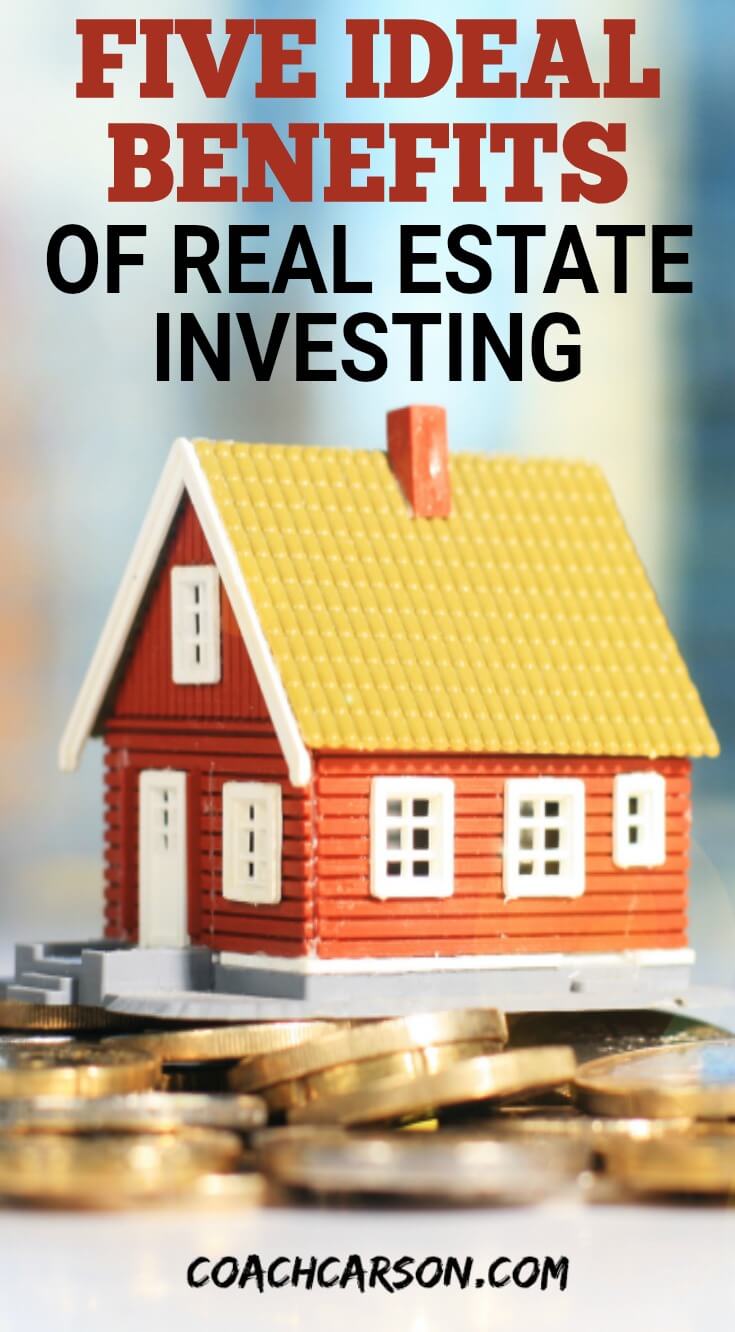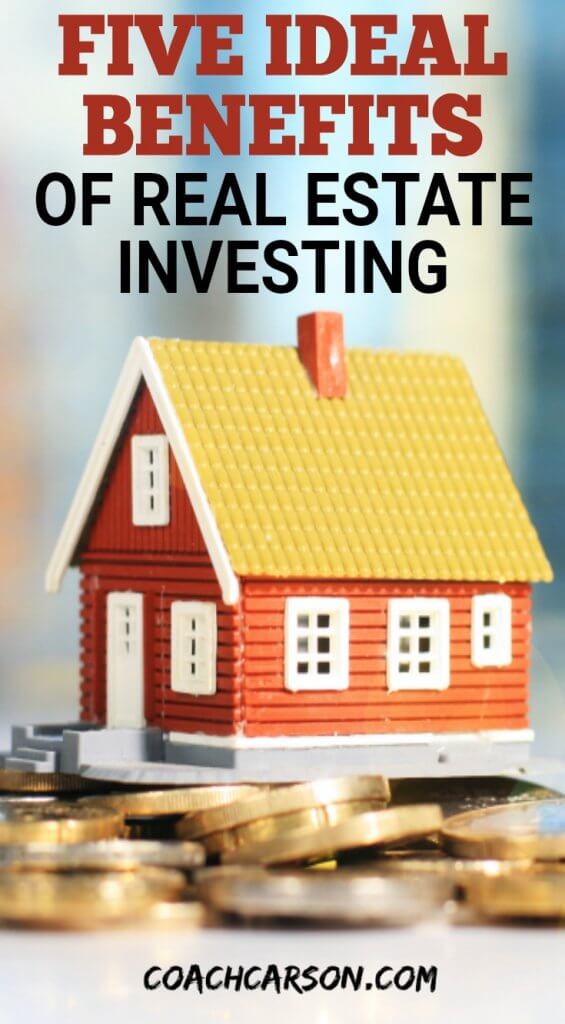 Real Estate is the I.D.E.A.L. Investment
When I first began learning about real estate at 22 years old, I read an acronym that called real estate the I.D.E.A.L. investment. Unfortunately, I don't even remember the book, but I have yet to find a better way to explain the core benefits of real estate investing.
Here are the five I.D.E.A.L. benefits of real estate investing:
Income
Depreciation
Equity growth
Appreciation
Leverage
I'll explain each one in more detail below.
1. Income
Income is the core benefit of investment properties. Even my bad rentals produce more income than stocks or bonds for an equal investment of money.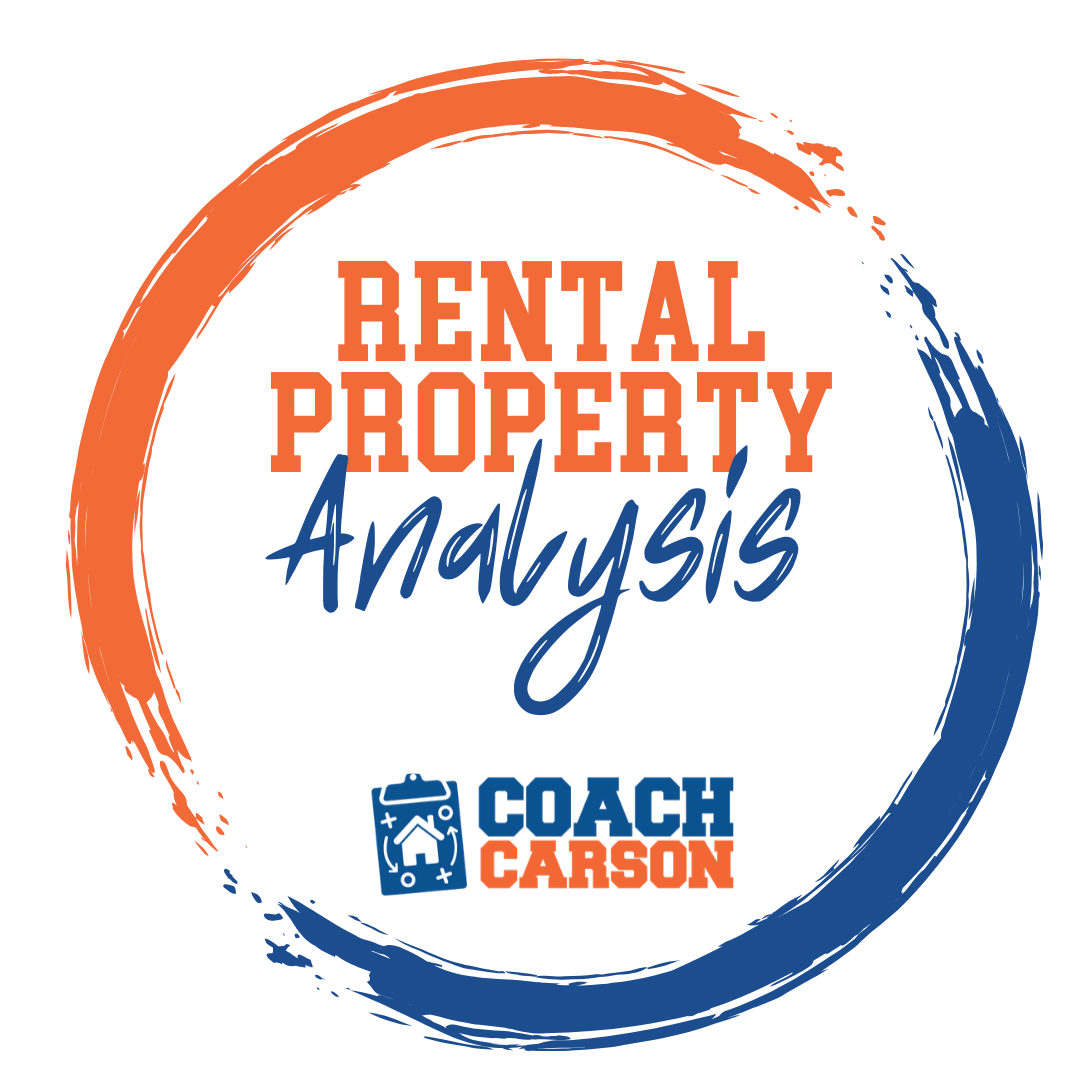 A course by Coach Carson that teaches you how to run the numbers so that you can confidently analyze and buy profitable rental properties. It also includes Coach's rental analysis spreadsheet.
Get the Course
For example, on June 22, 2018 the dividend yield of the S&P 500 (a group of large U.S. stocks) is 1.82%.  And the interest rate of a 10-year Treasury bond on the same date is 2.9%.
But in the right markets, I see unleveraged (i.e. no debt) income returns of 5% to 10% with rental properties even after paying all expenses. And if you add safe, long-term leverage you can sometimes see those income returns double to 10% to 20% or more (with added risk, of course).
To put that into perspective, look at the actual yearly income (pretax) for an S&P 500 index fund, 10-year US Treasury bonds, and an unleveraged rental property with a 7% income yield if you invested $500,000.
| | | |
| --- | --- | --- |
| Asset Type | Income Yield | Income/Year for $500,000 |
| S&P 500 Index Fund | 1.82% | $9,100 |
| 10-Year Treasury Bond | 2.9% | $14,500 |
| Unleveraged Rental Property | 7% | $35,000 |
That's a HUGE difference! If you need to live off the income from your assets, which would you prefer? More income or less?
And the income from an unleveraged portfolio of quality rentals is also very flexible and conservative. That's why it's a foundation of my 3-legged stool investment portfolio.
Unleveraged properties can possibly survive deflationary and inflationary environments. And most importantly, they provide consistent, steady income that allows you to live, explore, and do what matters!
2. Depreciation
Real estate has many incredible tax benefits, but one of the best tax benefits is called depreciation.
Depreciation occurs because the U.S. government requires real estate investors to spread out most of the cost of real estate purchases over 27.5 years (for residential buildings). This creates an annual depreciation expense.
But this type of expense isn't something that comes out of your bank account like insurance or maintenance costs. It's just a "paper" expense that shelters (i.e protects) your income from taxes each year.
Let's look at a basic example.
Example of Depreciation Expense
Scenario #1 (without depreciation expense):
$20,000 taxable rental income x 24% federal income tax rate = $4,800 taxes owed
Scenario #2 (with depreciation expense):
$20,000 rental income – $7,000 depreciation expense = $13,000 taxable rental income
$13,000 x 24% federal income tax rate = $3,120 taxes owed
Tax Savings = $4,800 – $3,120 = $1,680
The higher your tax rate, the more taxes you would save in this example.
So if you own a $300,000 building (not including the cost of land), it's provides tax shelter of $10,909 per year. Three rental properties at that cost would shelter $32,727 of income from taxes and possibly save $7,855 on your tax bill (at a 24% rate)!
I say possibly, because everything isn't straight forward in this part of the tax code. It's more than I can get into here, so I'll just say for now to definitely have a CPA (Certified Public Accountant) who specializes in real estate investing on your team.
Also keep in mind that depreciation can come back to bite you. When you sell a rental property, you'll likely have to recapture the depreciation and pay taxes on it (at a 25% rate as of 2018). This creates an incentive to either keep your real estate or sell using another tax savings strategy like a 1031 tax-free exchange.
3. Equity
If you use mortgage debt to purchase real estate AND if your rent pays all of your expenses, your tenant is essentially buying your house for you. Because one part of your debt payment includes some principal, your tenant's monthly rent builds equity for you each month.
This is one of my favorite parts of real estate. It's the essence of using OPM (other people's money) and OPT (other people's time) to build wealth. And I don't know about you, but I love the idea of other people working hard to build my net worth!
But this isn't something that only benefits you. Your mortgage lenders make very good money. And the tenants get to live in a nice, clean, well-cared-for rental property with a fair property owner. It's a clear win-win-win.
4. Appreciation
Over the long run, real estate prices and rent tend to appreciate (i.e. increase in price) at the same rate as inflation (~3-4% per year). This is known as passive appreciation. And while it might not sound like much, when combined with the other benefits and when compounded over long periods, passive appreciation can build enormous wealth.
For example, if your unleveraged property produces 7% income returns and 3% appreciation, your long-term return could average around 10% (ignoring tax costs or benefits for the moment). And 10% compounded returns build enormous wealth over time!
But keep in mind that these averages are a national trend. Property markets are VERY local, so one market could be appreciating while another drops in value. This is why choosing an ideal real estate market should be one of your first steps as an investor.
Also keep in mind that the REAL power of appreciation in real estate isn't this passive type of appreciation. There is another, active form of price increase that you can control.
Active Appreciation – How to Build HUGE Real Estate Wealth
Active appreciation comes in two forms. In one case, you buy properties at a discount. In the other case, you force appreciation by doing something to the property.
Buying at a discount means you build appreciation into a purchase of real estate from the beginning. If you actively look for properties all the time, you can find bargains below their full value. For example, if you buy a property normally worth $150,000 at a 10% discount, you've built in appreciation of $15,000 from day #1.
Forced appreciation means that you do something to the property in order to increase its value. This is where entrepreneurship and real estate meet (and where you can build huge wealth).
For example, let's say you buy a run-down property in an otherwise nice neighborhood. You invest $50,000 into carefully chosen upgrades, like new flooring, paint, landscaping, a new kitchen, and new bathrooms. Depending on your situation, the $50,000 investment in repairs could increase the value of the house by $100,000 . The $50,000 difference is the forced appreciation.
While repairs are the most common form of forced appreciation, there are also many other opportunities. You could increase density (like adding an extra rental unit in a basement), increase rental rates, decrease expenses, change zoning, and more.  All of these could potentially force the appreciation of a property.
5. Leverage
I already showed that debt (i.e. leverage) leads to the benefit of equity growth. But the other benefit of leverage is that it magnifies the other four benefits.
For example, without leverage you could only buy one $100,000 property if you saved $100,000. But by using leverage that allows you to make a 20% down payment (i.e. $20,000), you could buy 5 properties (5 x $20,000 = $100,000).  Instead of income, depreciation, equity growth, and appreciation benefits on one property, you'd get those same benefits multiplied times five!
But keep in mind, leverage cuts both ways. While the benefits are magnified, potential losses are magnified as well.
I have personally seen more real estate investors go out of business because they couldn't make their debt payment than for any other reason. So, use debt carefully if you use it at all.
And as your investing portfolio matures, I recommend that you reduce or eliminate your use of debt with tools like a debt snowball.  It will reduce your risk and increase your income as you near financial independence.
Is Real Estate Investing Ideal For You?
You now know the five I.D.E.A.L. benefits of real estate investing. The combination of income, depreciation, equity growth, appreciation, and leverage make real estate a profitable investment when done well.
But like anything in life, benefits don't come without sacrifices and challenges. Real estate requires more upfront work and a steeper learning curve than many other investments. And while it eventually becomes more passive, there will always be some continuous effort to maintain your properties.
So, the most important question is whether real estate is ideal for you.  What do you think?
Let me know your favorite benefits of real estate in the comments below. Is real estate investing right for you?
Get My Free Real Estate Investing Toolkit!
Enter your email address and click "Get Toolkit"