At coachcarson.com I Iike to share practical strategies, step-by-step explanations, and real-world case studies. Each time you visit my site, I want you to leave more prepared to take action on real estate investing, money, and being your best.
But there is a deeper motivation for me beneath the tactics and practical information.  What really inspires me is that the tactics and information can make a major difference in your personal life. In other words:
Winning with real estate and money can help you do more of what matters. 
So, as I write and share tactics, numbers, and strategies, I always imagine that it will help you live a better life and positively change the lives of others around you. And that's exciting!
I Asked "What Matters?" and You Responded
About a year ago, I wrote the Money-Life Manifesto to champion the idea of not emphasizing money too much or too little. Money and real estate investing are just tools. And like any good tool, they're best used to build something beautiful and worthwhile.
In my point of view, that something beautiful and worthwhile is your life. If you make and save millions of dollars, but your life is unfulfilled and empty, what's the point?!
So, to help me understand the specific things that matter to you, I began asking a series of questions every time someone subscribed to my newsletter.  Here is what I ask:
WHY do you want to win with money? What drives you? What would you do differently if money were no object? Where would you go? What would you do? What difference do you want to make in the world?
I'm essentially asking "what's most important in your life?" Every day I get responses from some of you, and I read every one of them. It's like my daily dose of inspiration to keep learning, growing, and sharing as much as I can.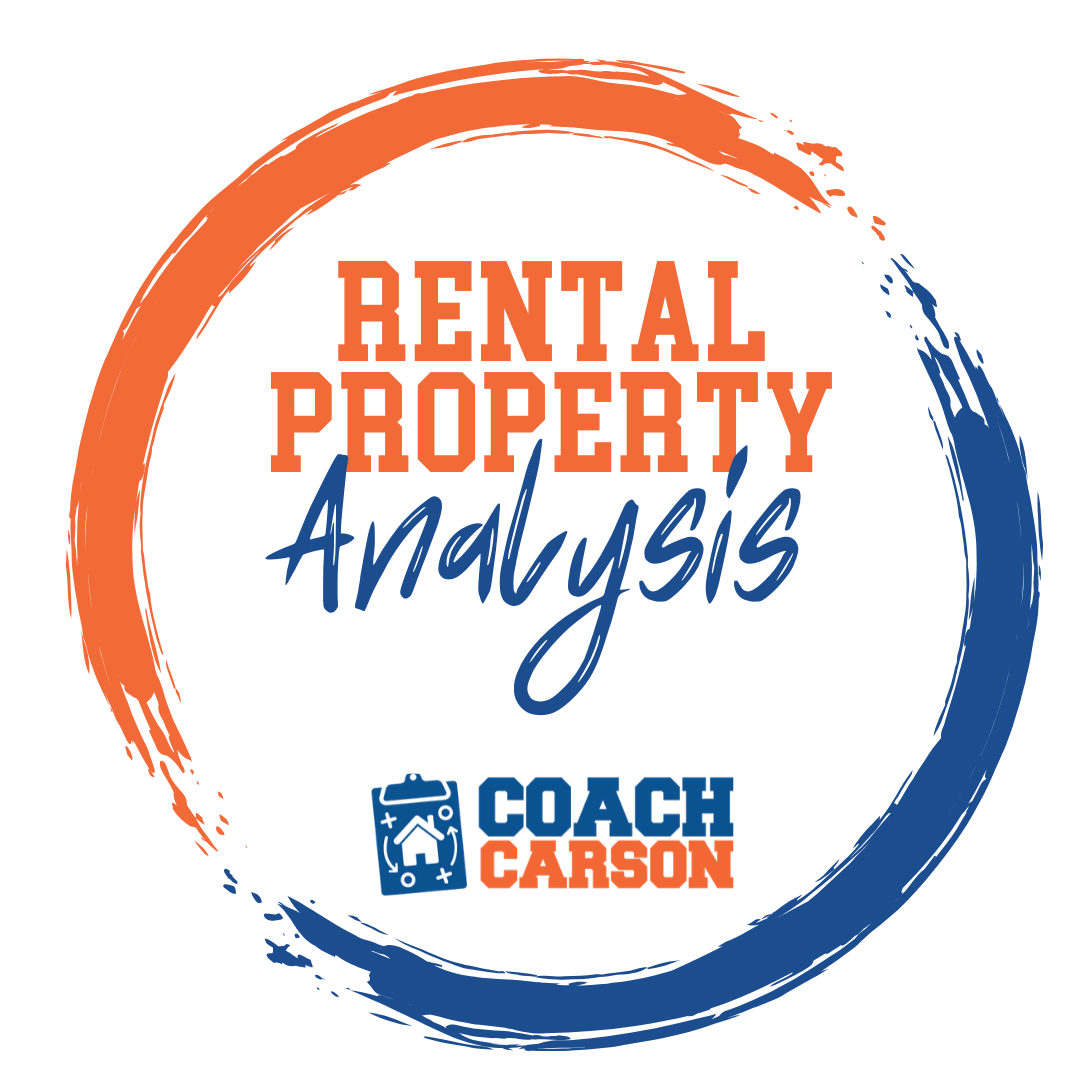 A course by Coach Carson that teaches you how to run the numbers so that you can confidently analyze and buy profitable rental properties. It also includes Coach's rental analysis spreadsheet.
Get the Course
Recently, I decided that I didn't want to keep this inspiration to myself. So below, I'd like to share some of the recurring themes that I've noticed over the last couple of years of asking you what matters.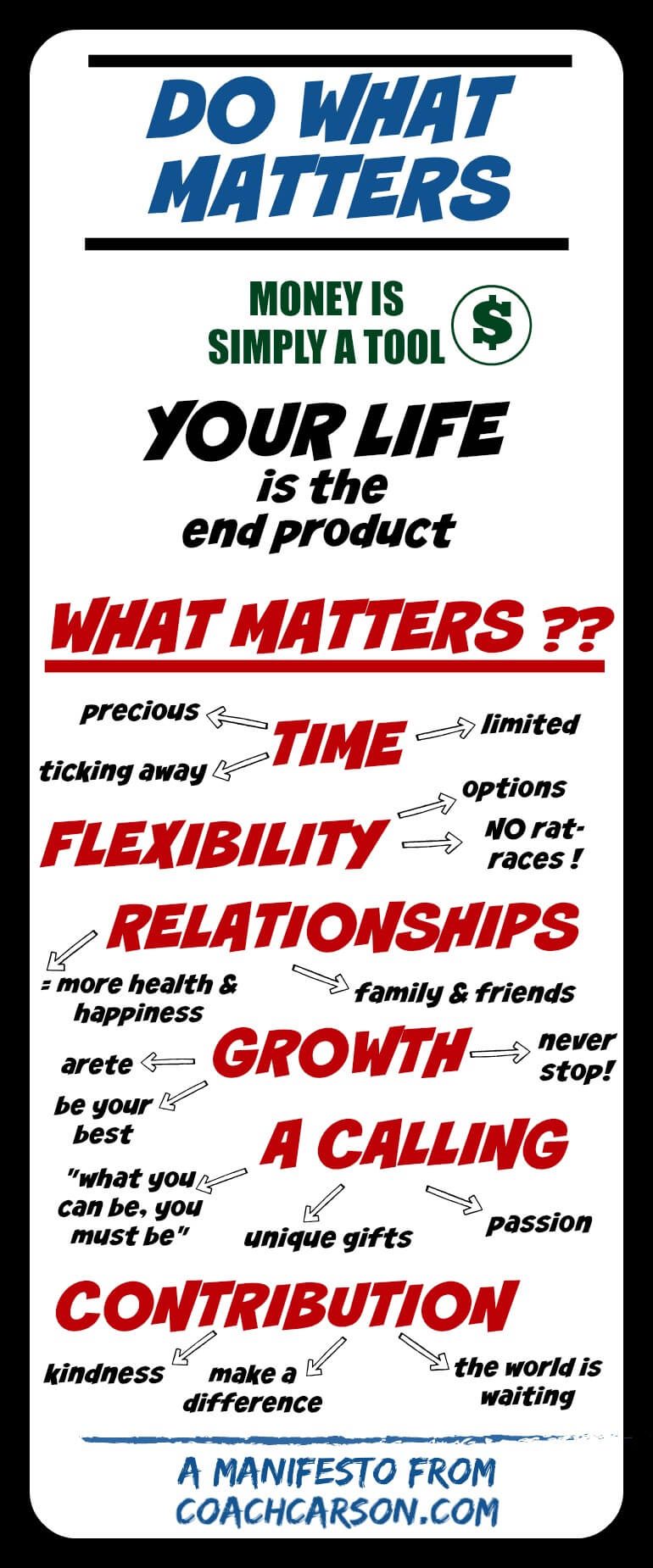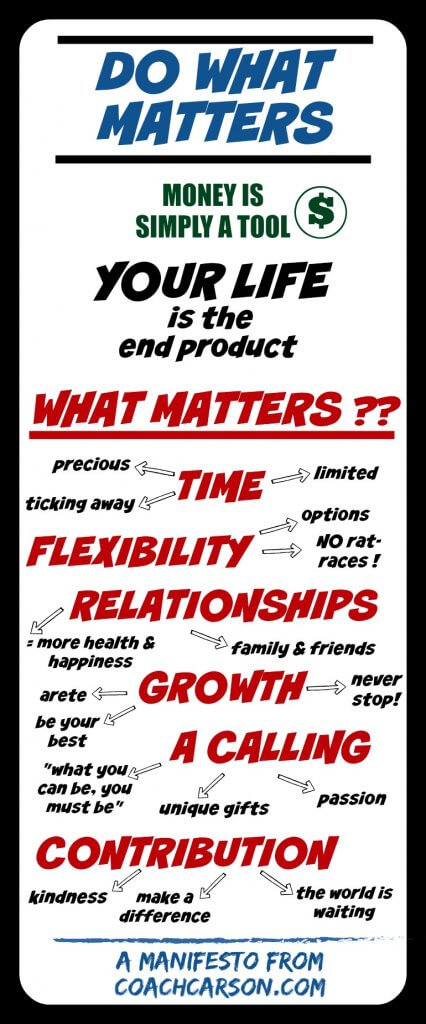 What Matters? Time
Time is the ultimate, most rare of resources. The clock of your life keeps ticking, and each new day means you have less time than the day before.
So, it's not surprising many of you said you want to win with money in order to take back your time.
One of my favorite non-finance blogs is WaitBuyWhy.com by Tim Urban. His amazing post called The Tail End helps you visualize the time left in your life with eye-catching visualizations.
For example, at 34 years old this was Tim's chart of the number of winters left in his life: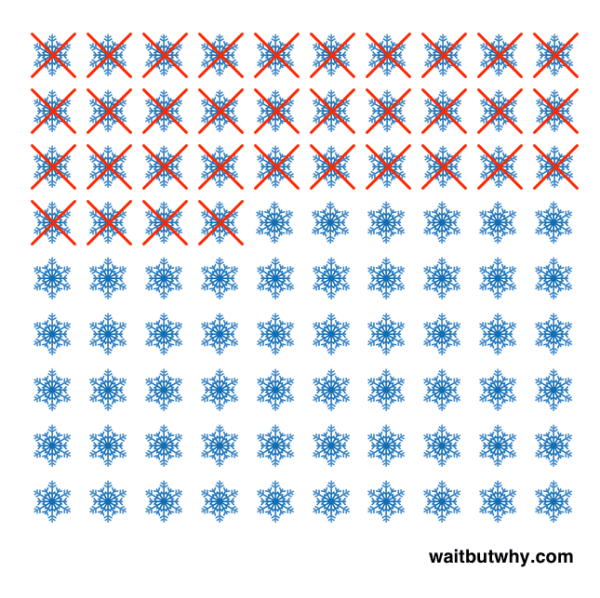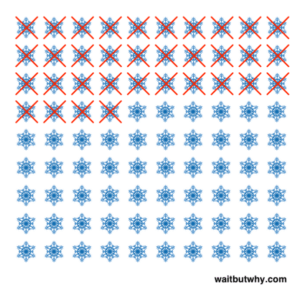 And here was the number of presidential elections left for him:


And the number of Super Bowls remaining: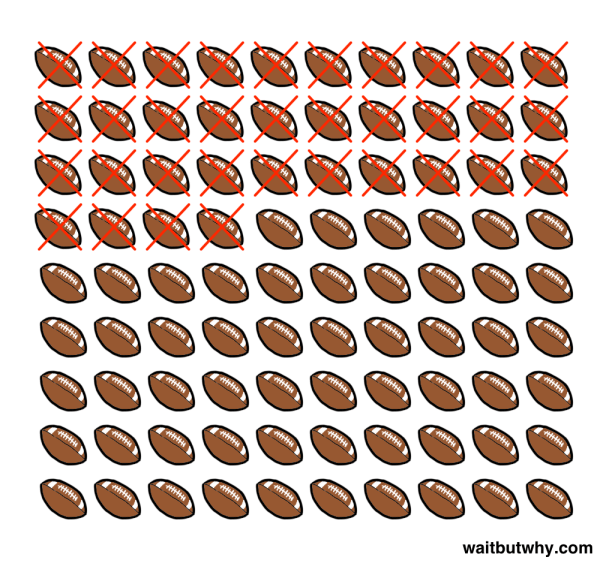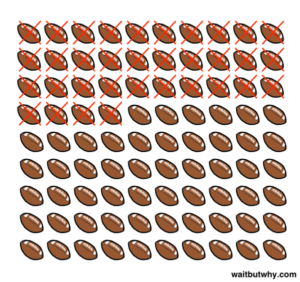 Have you thought about the time you have left? What types of activities must you do knowing there's not much time left? Here were some common responses for how some of you would like to spend your remaining time:
Travel
Hobbies
Be with family and friends
Volunteer
Learn
Explore
Start new projects and businesses
We all know our time on earth is finite. There are only so many opportunities to do what matters. So, the real question is what are you waiting for?
What Matters? Flexibility
When I graduated from college, I seriously considered several career paths.  I had offers to work on Wall Street for investment banks (probably earning some big bucks).  I also took the MCAT (Medical College Admissions Test) and applied to a number of medical schools. But I ultimately chose to become an entrepreneur, even without the promise of security or even a paycheck.
What was my main motivation? Flexibility.
Based on your responses, flexibility is important to you too.
You don't like the feeling of being a cog in a big machine. You don't want to stay on a fixed path your entire lives just because society, your boss, or your parents told you to.
Instead, you want options. You want the ability to change your mind. You crave the excitement of experimentation, even if you fail.
Yet, you also crave security for the worst cases scenarios of life. And that's a reasonable goal. Which is why so many of you stick to the rat race longer than you'd like.
One of the core messages at this site is that if you want both security and flexibility, you have to work towards financial independence. You need to:
So, are those on your to-do list?
What Matters? Relationships
In 1938 scientists at Harvard University began a study of the health of 238 university sophomores. The group of students included eventual president John F. Kennedy. And for almost 80 years, researchers followed these students to track the factors that affected their physical and mental health throughout their lives.
The lessons learned from this long-term study (now known as the Grant Study) have been remarkable. And one of the most important is the one below, quoted in an April 2017 article in the Harvard Gazette:
Close relationships, more than money or fame, are what keep people happy throughout their lives, the study revealed. Those ties protect people from life's discontents, help to delay mental and physical decline, and are better predictors of long and happy lives than social class, IQ, or even genes.
This finding seems intuitive, doesn't it? Of course, close relationships are important. But I find it fascinating and reaffirming that close relationships are better predictors of long and happy lives than social class, IQ, or even your genetics!
And your answers to my questions about what matters confirmed this principle as well. Almost without fail, some part of your answers mentioned spending more time with family and close friends.
The main question for you and me is why don't we make this a priority right now? If our relationships are so critical to our health and happiness, why wait?  It's the best investment we can ever hope to make.
What Matters? Growth
We humans don't have the dominant physical traits of other animals. We're not as big and strong as elephants. Our claws and teeth aren't as sharp as a lion's.  And we can't run as fast as cheetahs.
But we do have brilliant minds. EVERY single one of us.  And our minds are built to grow, to make new connections, and to improve throughout our lives.
I've long been inspired by an idea from ancient Greece called "arete."  The word literally means excellence or virtue. But my understanding of the concept has grown to mean "living at your best from moment to moment."
The concept of arete is so inspiring to me because it implies that we humans have enormous potential and power latent within us.  
Many of you also recognize the potential for arete in yourselves because you said that personal growth matters. You want to keep getting better in many different ways.
But when you're stuck in a rut of life because money controls your time, your ambitions, and your projects, personal growth is limited. Your growth is directed towards the aims and needs of your job, not your own pursuits. For the fortunate among you, your job growth may also align with your personal needs for growth. But too often, it doesn't. There are compromises.
So, if you want to reach your full personal potential, winning with money can be an integral piece of the puzzle.
What Matters? Your Calling
"A musician must make music, an artist must paint, a poet must write, if he is to be ultimately at peace with himself. What a man can be, he must be."

Abraham Maslow
I like to regularly read this quote by Abraham Maslow, a 20th-century psychologist and teacher. He also used the phrase "self-actualization" to describe this real human need to become what you are capable of.  Just like your body needs food, water, and oxygen, Maslow said that your soul suffers if you ignore your need to self-actualize.
You might have also associated this with "a calling." It's as if life (and your destiny) calls to you with a certain song. And if you ignore it, the song never leaves your head and eats away at you from the inside.
So, the natural resolution is to pay attention to your calling and figure out a way to pursue it!
Many of your most passionate emails to me explained your callings. You want to be teachers, volunteers, ministers, healers, parents, leaders, and more.
Yet many of you find yourselves doing a career simply because it makes you the most money. And your passion and calling have been put on the shelf until a later date.
There are few things sadder than a teacher not teaching, a volunteer not volunteering, a minister not ministering, a healer not healing, a parent not parenting, and a leader not leading. It's like a beautiful, graceful animal trapped in a small cage.
So, let your calling motivate and energize you to break free. Let it push you through the inertia of making changes in your life financially. And let it remind you not to wait.
What Matters? Contribution
"We scientists have found that doing a kindness produces the single most reliable momentary increase in well-being of any exercise we have tested…"

Martin Seligman, Flourish: A Visionary New Understanding of Happiness and Well-being
Growth and finding your calling are certainly key ingredients to doing what matters in your life. But an essential part of that, according to your answers and to research scientists like Martin Seligman, is simultaneously contributing to someone or something bigger than yourself.
I've found this to be true with my own passion for all things here at coachcarson.com.  I see my role here as doing several things:
Learning as much as possible from my life and from the experiences of others (in blogs, books, podcasts, classes, etc)
Mastering my own paths with real estate investing, financial independence, and becoming a better person by practicing them consistently over a long period of time
Creating helpful content (blog posts, videos, classes, etc) to share what I've learned
Sharing & engaging consistently with those who find my creative activities helpful
Numbers 1 & 2 would be fun and rewarding on their own. And number 3 meets my sense of calling. But 1, 2, & 3 without number 4 would still feel empty to some extent.  It would be like experiencing my life in a closed room. Instead, sharing, engaging, and contributing completes the circle. Knowing that my personally fulfilling activities ALSO make a difference in the lives of others takes my own enjoyment to another level entirely.
That is a very specific example from my own life, but I know from your answers that you have your own contributions to make. Your contributions could be private impacts on your friends and family. Or they could also be more public impacts that change lives for the better on a broader scale.
Whatever it is, we need your contribution. The world is waiting for it. And as you saw in the beginning of this article, there is only so much time to make it happen.
What Matters To You?
I hope these thoughts on life and what matters have been helpful to you. For those of you who have shared your hopes, dreams, and challenges with me in my email newsletter, I deeply appreciate it.  You're an inspiration.
If you haven't subscribed yet, I'd love to have you join us. And be sure to answer that question in the first email I send you!
And for all of you, I hope you'll continue to push, grow, and do more of what matters. Yes, money and real estate are wonderful levers to improve our lives.  So, let's keep getting better at them and using them as best we can.
But don't forget in the end that they're only tools serving a larger purpose – your life and what you're here to do.
I'd love to hear your thoughts in the comments below. What matters to you? In what ways are you already doing what matters? How would you like to change things so that you can do even more?
Get My Free Real Estate Investing Toolkit!
Enter your email address and click "Get Toolkit"