*Blog post republished 4/5/2021 along with the new podcast episode*
Today's investor profile is about Jennifer Beadles, an impressive 32-year-old investor from Snohomish, Washington. Jennifer got started in real estate when she was just 21 years old withing nothing more than bookkeeping skills. She then quickly learned and worked her way up to construction management, real estate sales, and eventually owning investments. 
Jennifer and her husband now own a real estate portfolio that produces enough income to make them financially independent!
In addition to her personal real estate investing, Jennifer helps connect investors with investor-friendly agents around the country at agentsinvest.com. She also educates other investors at her own website addictedtoroi.com. 
Now I'll let Jennifer tell her awesome story …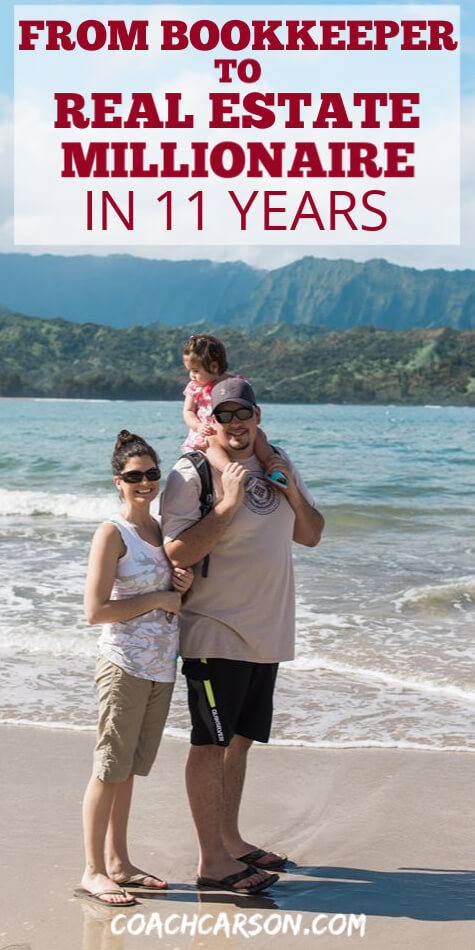 Personal
Name:
Jennifer Beadles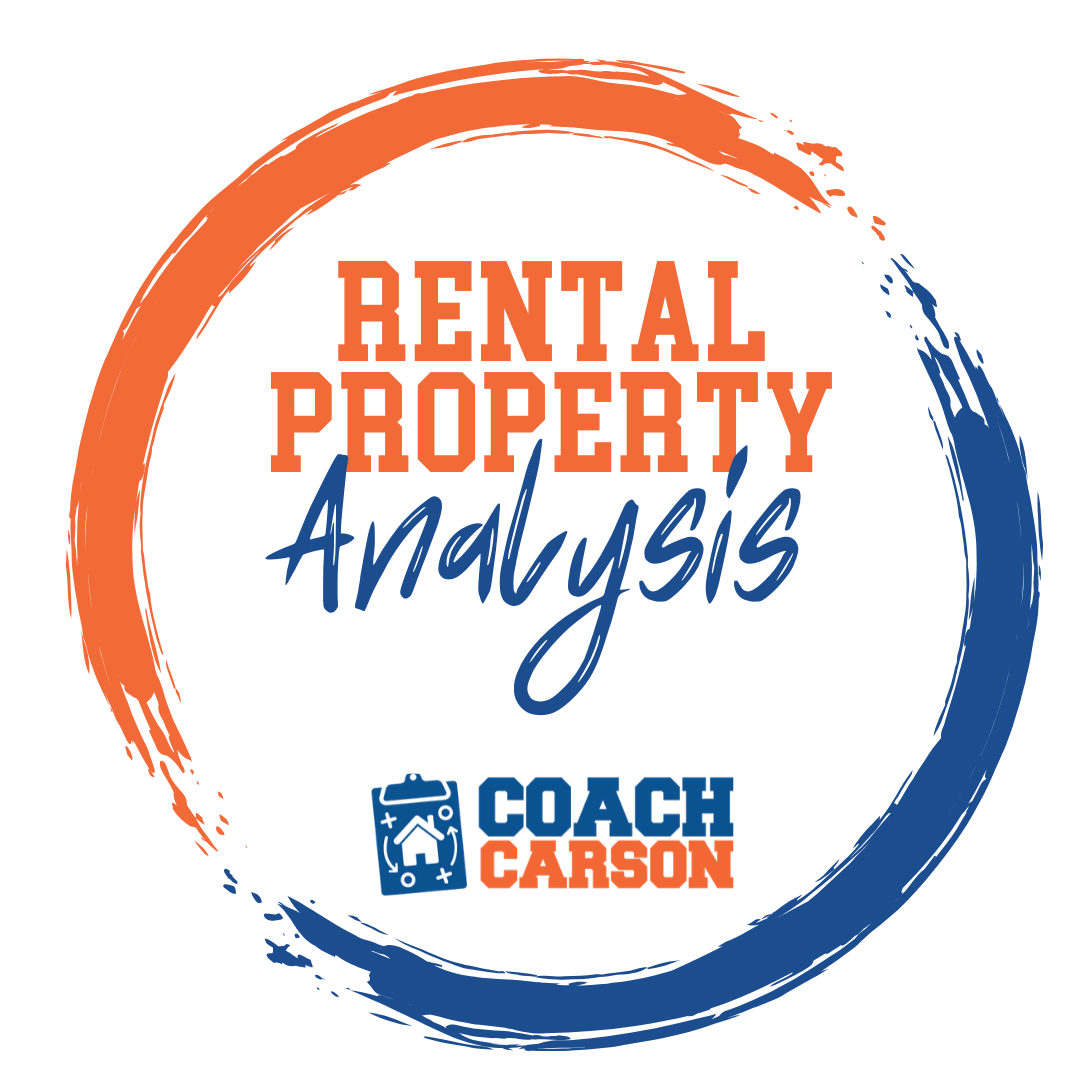 A course by Coach Carson that teaches you how to run the numbers so that you can confidently analyze and buy profitable rental properties. It also includes Coach's rental analysis spreadsheet.
Get the Course
Age:
32
Your home location:
Snohomish, WA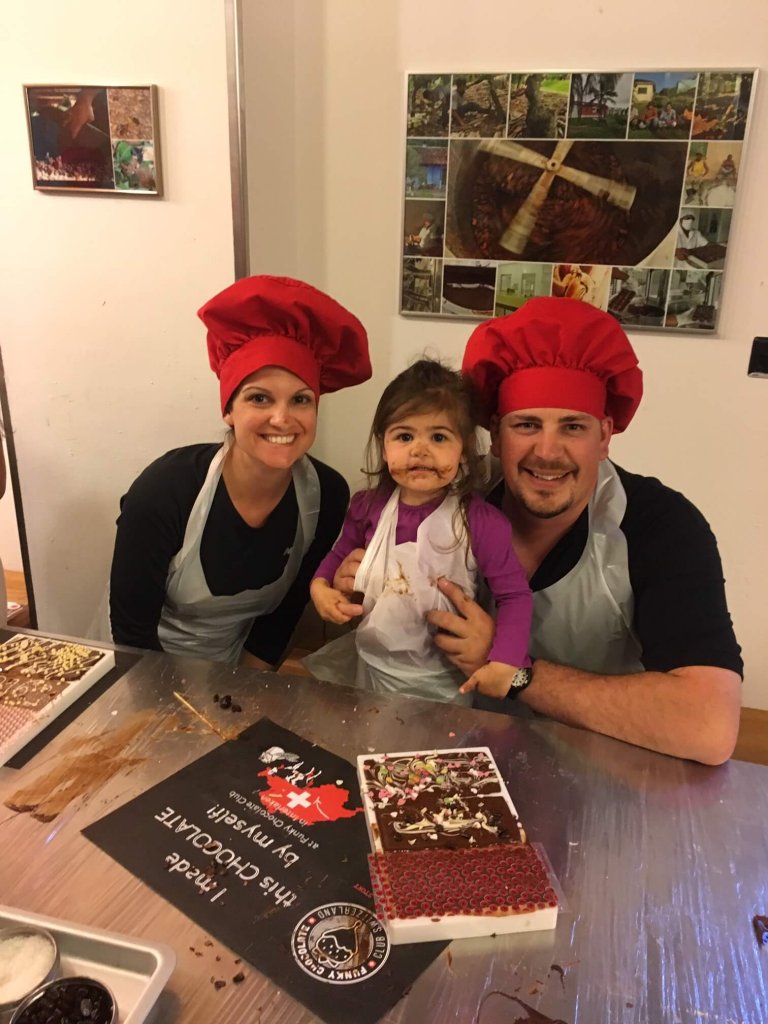 Career/Source of regular income:
Owner at Agents Invest where we help investors get connected to investment focused real estate agents in multiple markets across the US.
What hobbies do you enjoy? What do you do for fun?
I love the outdoors! My favorite outdoor activities include going on hikes, snowboarding, wakeboarding, travel, gardening, riding snowmobiles at my family's cabin, boating/kayaking, and most importantly spending time with my husband and our daughter.
Other than outdoor activities, I enjoy travel hacking, talking about real estate and meeting really awesome people.
[Chad: I am with you on these hobbies (minus snowboarding and wakeboarding). I'll stick to the skis for now! Washington state seems like the perfect place to enjoy all of those outdoor activities. ] 
A fun/interesting/ little-known fact about you?
I don't know how to cook, and multiple attempts have resulted in accidentally serving half frozen & undercooked meals. I stick to what I'm good at.
Financial Independence/Retirement Plans
Do you have plans for financial independence/retirement? Or have you already reached financial independence?
We have already achieved financial independence through our real estate investments a few years ago.
My husband and I both enjoy staying busy and challenged with new projects, so we have no plans to retire. But we have scaled back the amount of time we work and instead focus on more family time and vacations.
[In case you haven't noticed, continuing to work – both for money and on non-financial projects – is a common theme for those reaching financing independence early. Jennifer and her husband and perfect examples. I tried to explain that to Suze Orman because this misconception prevents a lot of people from seeing the value of FIRE (financial independence, retire early) in the first place.] 
What does financial independence mean to you? Why do you want to achieve retirement/financial independence? What kind of activities and projects will you spend more time on?
To me, financial independence means not having to trade time for money and having the passive income from your investments to fund your desired lifestyle. It means we have more choices. We get to choose whether or not we want to work.
5 years ago both my husband and I worked 12-15 hour days, often 7 days a week. We did this in order to build a rental portfolio which would eventually replace the income from our work. Now, every day we get to decide what we want to do, not dread what we have to do.
We now spend our time focusing on our individual and family goals and have autonomy.
[Chad: Beautifully said, Jennifer! Autonomy. Time. Choices. Flexibility. That's what the path to financial independence is all about.]
If you had to start over and wanted to become financially independent, what's the most important thing you would focus on?
Build as many passive income streams as quickly as possible. Delay any major purchases or luxury items until the income streams could pay for them.
[Chad:  Jennifer hits the nail on the head – the ORDER of those luxury purchases is important. This is why starting with embarrassing old cars and ugly houses are your best choices while building wealth. Once you have the passive income streams set up (so that you have those choices, freedom, and flexibility), THEN you can start expanding your luxury items and major purchases if you want to.]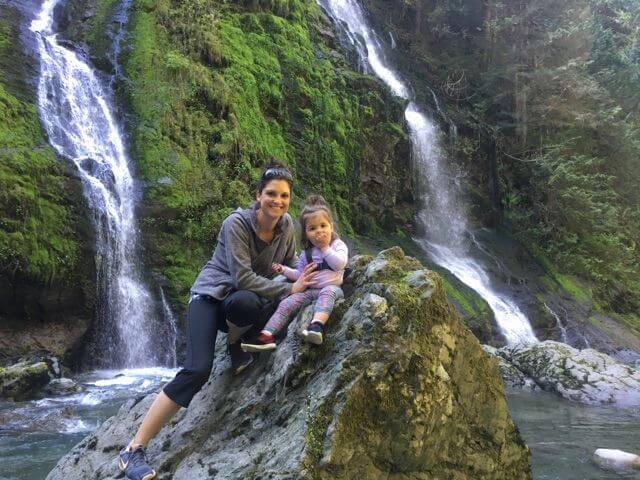 Real Estate Investing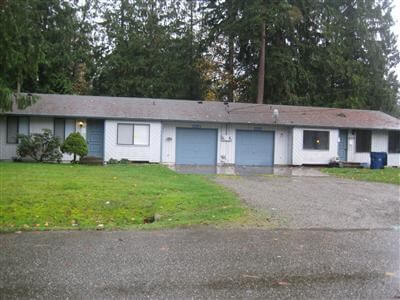 Why do you like real estate investing?
Real estate investing is like treasure hunting. There's an excitement when you think you've found what could be an amazing deal. Sometimes you come up empty-handed, and other times you've hit the jackpot. I also enjoy seeing the potential in properties and finding ways to mitigate risk.
What makes real estate investing the most beneficial to me is that you can get paid smaller amounts while waiting to get paid bigger amounts in the end. And during this wait, you pay less in taxes than you would if you were earning the same amount of money trading time at a job.
For example, you get paid each month from the cash flow the property produces. You wait to get paid a bigger check once you decide it's the right time to sell. And during this waiting period, you get the benefit of tax incentives such as depreciation, write-offs, and a 1031 exchange to defer taxes on the ultimate sale.
I see no other perfect investment than real estate if you're a good operator and buy right.
[Chad: I agree with Jennifer wholeheartedly. For those willing to embrace the treasure hunt and then get their hands a little dirty operating a business, real estate is the perfect investment. When you also add in tax benefits and leverage, it's obvious why it's such an incredible path to financial independence and early retirement.]
Can you describe your approach to real estate investing? For example, do you do flips, rentals, house hacks, wholesaling, notes, or more than one? And what niche(s) and type of properties do you buy?
I've done just about every real estate investing strategy there is. I've flipped, built new construction spec homes for resale, house hacked, wholesaled properties, built new multi-units to keep as a rental, developed land, bought at the courthouse steps sight unseen, used the BRRR strategy, hard money lending, and used the supported living program to achieve a higher ROI.
I typically buy under rented fixer upper type single level multi-family properties where I can add value by improving the condition and increasing rents.
How did you get started? How did you get the money? Did you have any help?
I got started investing in real estate with the purchase of my first primary residence when I was 21 years old. At that time, almost all loans were zero down so there was a very low barrier to entry. After having gone through the purchase of my first home (a total fixer), I decided I wanted to be in the real estate business. I just didn't know where to start.
So, I leveraged the skills I had at that time (bookkeeping) and got hired on with a local builder. I became a sponge and worked after hours learning the building process and eventually taking on the management of the builder's own rental portfolio. After the first month, I was hiring subcontractors, creating construction budgets, selecting interior finishes, and doing a lot of project management.
This experience led me to get my real estate license and then continue to invest personally. Now I help and teach others to invest.
I am a huge fan of learning while earning. I may have been able to earn more as a bookkeeper in another industry, but the knowledge and experience I gained in that job forever changed my life.
[Chad: This is such a cool story! I love it for so many reasons. First, Jennifer got started with her residence. Many people got their first investment property this way. Second, she used her existing skills (bookkeeping in this case) to get her foot in the door. She focused on learning and adding value to her employer, and her responsibilities and results grew. Too many people with little cash think they need to start by wholesaling. Just find a way to make money within the real estate business, then grow from there]
What were the biggest obstacles you faced when starting? How did you overcome them?
When I got started we were in the worst economic recession since the great depression,  I was a young 20-something female lacking experience and without money to invest. Banks were not lending, and no one was buying real estate.
These obstacles proved to be the greatest opportunity for me to build a lucrative real estate career. I could learn while I earned, and I used what I earned to build a portfolio. This allowed me to shift my career from a self-employed person to a business owner and investor.
What % of your net worth (roughly) is in real estate?
86%.
What other types of assets do you invest in? Why? How do they fit with/complement real estate investments?
We don't really invest in other assets, because our focus is on passive income, and there are not many other assets that produce a monthly income or dividend.
We do some hard money lending, which is very complementary to our real estate investments.
Real Estate Deal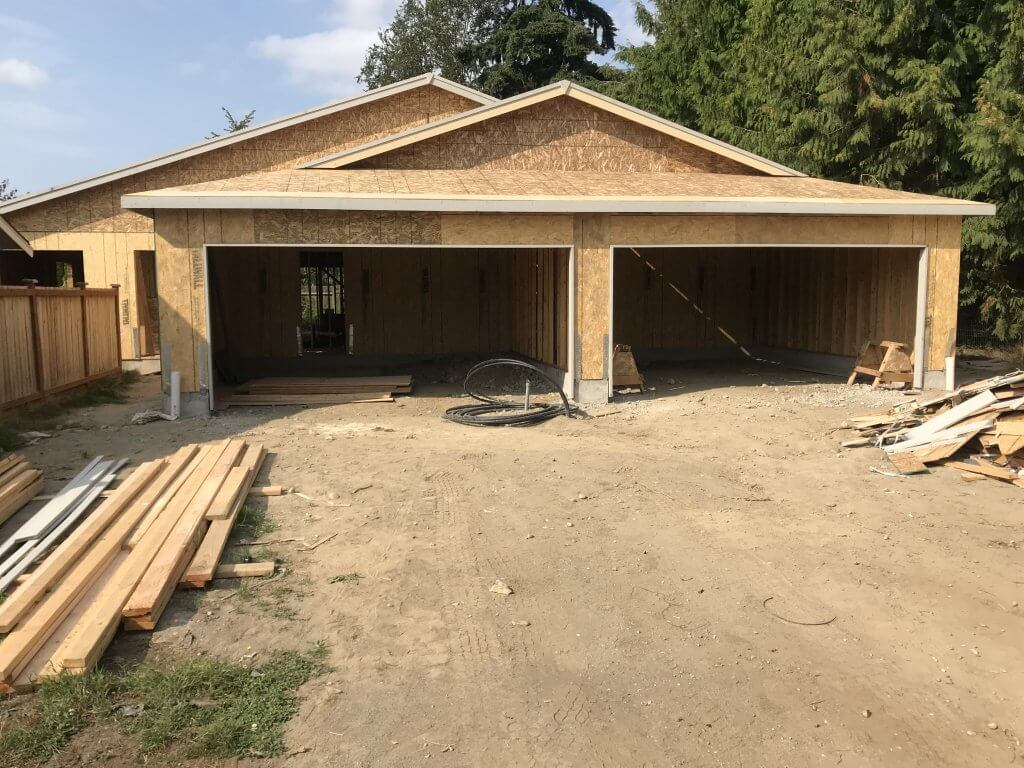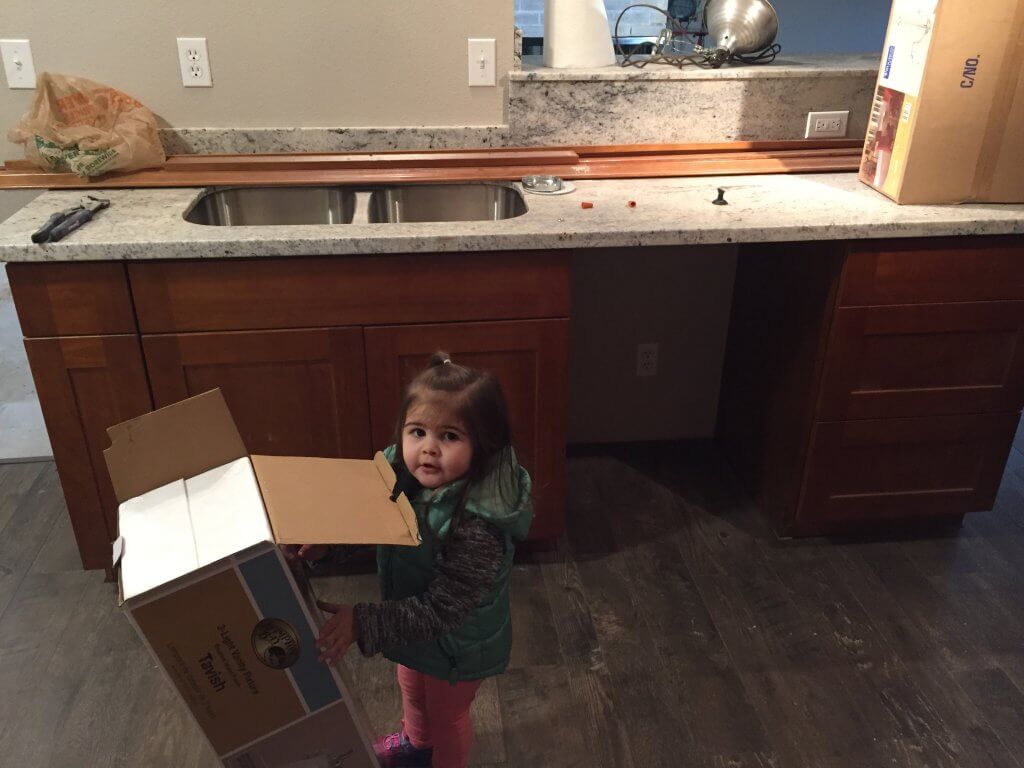 What's the best or most memorable real estate deal you've made? Why?
The best deal we've done is the one we're finishing up. It was a single family home with an additional multi-family zoned building lot. It's located in Everett, WA, and we purchased it last year.
We ended up flipping the single-family home and taking a loss on the sale (tax savings). But we were left with the building lot for about $25,000 (it was worth $175k).
Instead of selling the lot, we built a duplex with units that had 4 bedrooms, 2 baths, and 1335 square feet.
The reason this is the best deal we've done is because of the basis in the land, and the numbers as described below.
How did you find the deal? Why did the owner sell?
It had been on the multiple listing service as an estate sale for over 4 months. It wasn't selling because it was overpriced and marketed incorrectly. The listing agent had stated in the remarks that it included an extra building lot, but she left out the lot size for both, making it appear to have a building lot that was too small to build on.
[Chad: Local market knowledge! This is where understanding zoning and building can really pay off. Jennifer invested time learning early in her career, and it paid off by being able to see opportunity where others did not.]
What were the basic numbers like purchase price, remodeling costs, rent, resale price (if applicable)
The total purchase price for both properties was $325,000. We spent approximately $54,000 renovating the single family home, and we sold that house for $370,000.
We will be all into the new duplex for $380,000 (including land and all costs). It was appraised by the construction lender for $636,000. When it's done we will have over $256,000 in equity and recoup our personal investment by refinancing (i.e. the BRRRR strategy).
The units are pre-rented to a supported living provider. We'll receive $2400 per month for each unit, and the tenants will pay all utilities.
Depending on what the interest rates are when we refinance, we're expecting the monthly cash flow to be between $1800 – $2100 per month total.
How did you finance the deal and raise down payment funds?
The initial purchase was funded by our own cash and a hard money loan (about 50:50). Once we were ready for construction, a local bank gave us a construction loan for $380,000.
We did have to pay for all of the development and permitting costs up front. But our construction lender reimbursed us once we provided proof that the building permit had been issued.
[Chad: For new investors, this deal may seem to have a lot of moving parts. Jennifer and her husband used many investment tools, including a fix-and-flip, hard money loan, sub-plat (i.e. dividing one lot into two), construction loan, building the duplex, refinancing with a BRRRR strategy, and renting to a niche market (supported living for adults with special needs). The best deals aren't always simple. You've got to dig into your toolbox and pull out multiple tools in order to create a profitable masterpiece! Jennifer and her husband are obviously becoming master investment craftspeople putting together these types of deals!]
What has been the overall effect of this deal on your life? Lessons learned?
This deal will significantly increase the monthly cash flow from our rental portfolio, and the equity will add to our net worth.
While it had been 3 years since our last building project, we learned a lot from this deal. This was the first new build project that my husband and I built on our own, all of our other building projects we hired a builder to manage the construction.
[Chad: Well done and congratulations, Jennifer!!]
Personal Growth/Development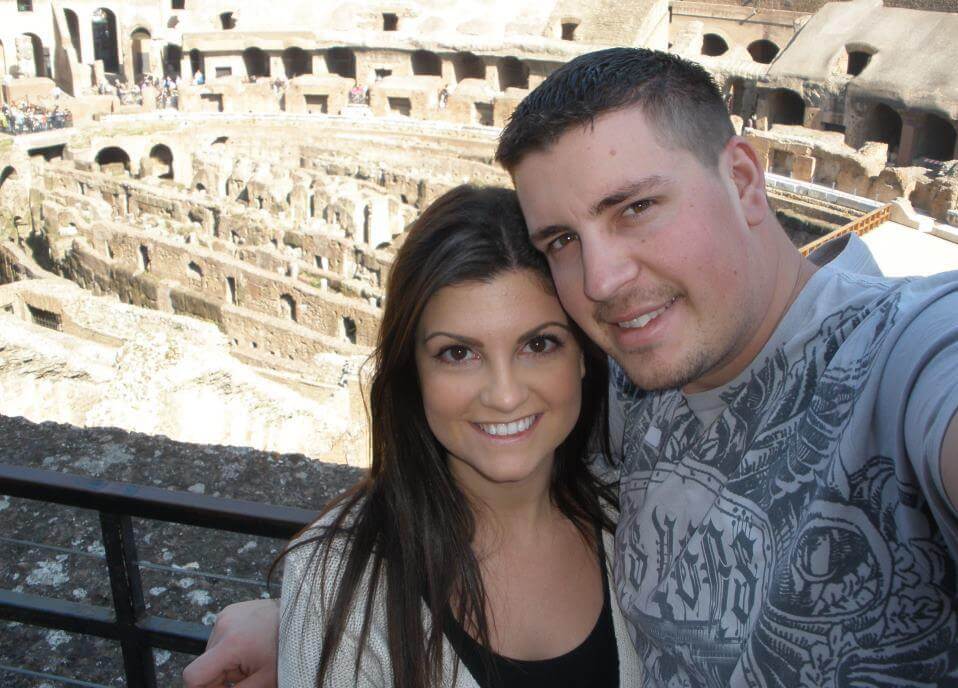 Do you have any tools that help you manage your life, like a physical planner or digital software?
I'm not very tech savvy, so I rely on Google Calendar and a Moleskin notebook to manage life.
[Chad: I'm similarly low-tech with my day-to-day organization. You can see the basic personal planner and notebook I use in the Personal Productivity section of my Tools & Resources Page.]
What does a typical morning routine look like for you?
It's a little unconventional, but a few years back I set a goal to never have to wake up to an alarm again. Now I don't.
So I wake up naturally between 7am – 8am, make coffee, and spend about 30 minutes with my daughter playing or reading books. Then we make a healthy green smoothie, and I take her to school. Next I run errands, check on any renovation/construction projects, and start taking on the day.
[Chad: Alarm clocks are overrated (and annoying!). I love your morning routine, Jennifer.]
What's your #1 habit to stay personally productive and fully engaged in life?
Being proactive. You won't find me waiting around for something good to happen. Every day I line up specific activities that will help me achieve my goals.
My proactiveness allows me to anticipate the next step in a project and keep things moving.
Being proactive also helps me to control my desired outcome. It allows me to fail forward and learn from my mistakes.
[Chad: There's a reason Stephen Covey made "being proactive" his #1 habit in the classic The 7 Habits of Highly Effective People.]
Who have been your most important heroes, mentors, and/or teachers?
I consider Tony Robbins and Tim Ferriss to be my most important mentors. My husband and I have attended four Tony Robbins events, and they have changed our lives.
I found Tim Ferriss through the Four Hour Workweek book in 2011 when I found myself burnt out and stressed to the max. It was from reading this book that I began to focus on optimizing my life and started to work less but achieve more. It also inspired us to take a spontaneous last second trip to Italy in 2012, which sparked our love of travel.
[Chad: Tony Robbins and Tim Ferriss have also been huge virtual mentors for me. I read Awaken the Giant Within right after college and it helped me to create habits and the can-do mindset I needed as a young entrepreneur. And The Four Hour Workweek inspired my first mini-retirement in 2009.] 
What are your favorite books, blogs, or authors? Can be categories in business, investing, or life/philosophy (other than a sacred book)?
In addition to the Four Hour Work Week, another favorite is the Millionaire Fastlane by MJ DeMarco. It's a very raw, almost in your face way of explaining how to grow wealth quickly. It also has case studies and very specific examples of what works and what doesn't in business.
My favorite blogs right now are related to travel hacking. I love the Points Guy, Million Mile Secrets, and World of Wanderlust.
What legacy do you want to leave personally and in your career?
That I have helped others get out of the rat race by investing in real estate.
[Chad: I like that legacy!]
Final Advice For Other Investors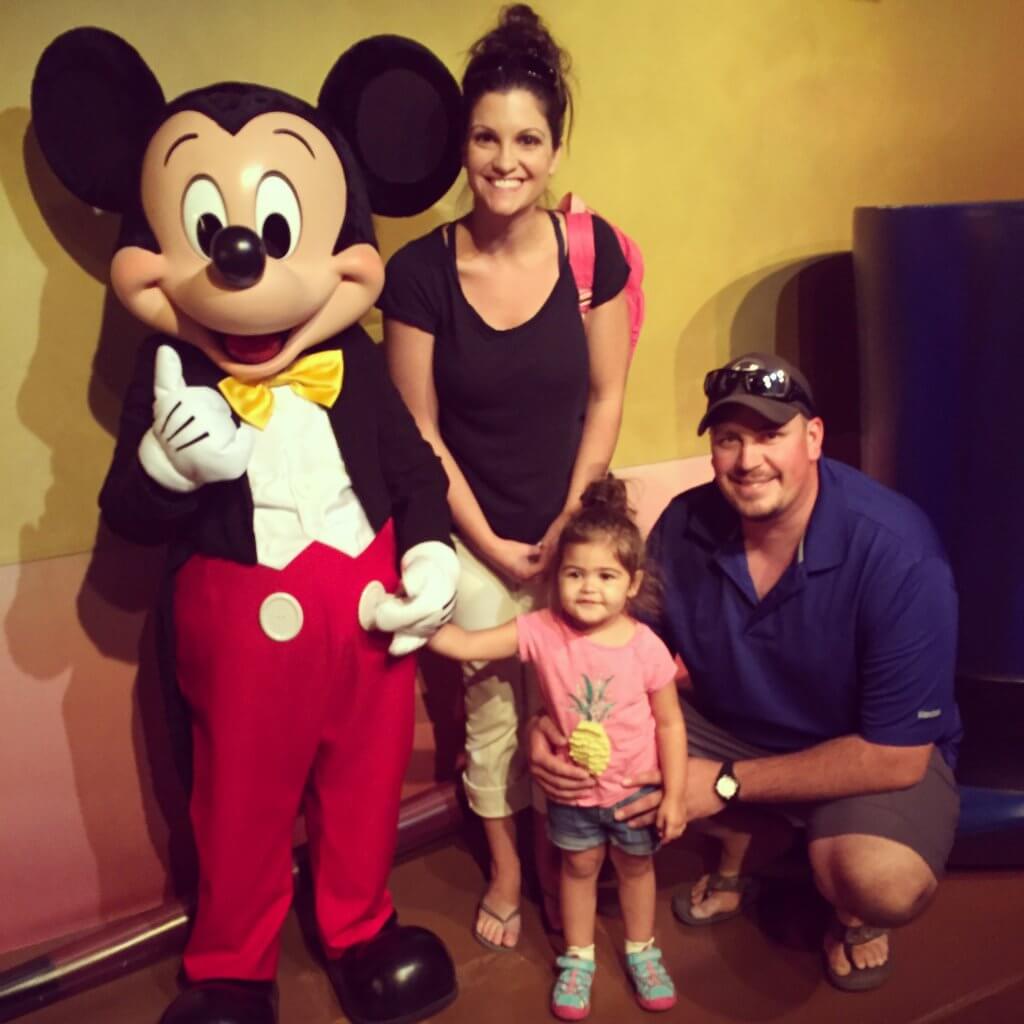 Any big mistakes you've made that others should avoid?
Trying to save money on renovations by cutting corners or doing the bare minimum. For example, instead of renovating an entire kitchen we installed new vinyl over the old floor. But we found ourselves replacing the cabinets and countertops a few years later, which meant that we had to redo the floors again.
We also used to install the cheapest carpet, but it wasn't holding up. So, we now invest more up front by using higher quality materials that will last longer.
What advice do you have for a young person just considering their future career and life as an adult?
Don't be afraid to go against the grain and do things that excite and scare you a little.
Also, be very mindful of who you're spending your time with. Spend time with people who will motivate, inspire, and support your goals.
If you can get used to delaying gratification by not spending frivolously, you'll have more freedom and your future self will thank you.
[Chad: What she said! Here's to doing things that excite and scare us!!]
Any final tips for others looking to invest in real estate and achieve financial independence?
Find your tribe, or create one. There is so much information available online and in books, but none of that compares to spending time with others who have gone before you. Look for local meetups, conferences, or networking groups where you can learn from others.
As you can see, Jennifer is an awesome resource who is making her real estate and life goals happen while still in her 30s! You can follow her on her blog at https://www.reimillionaire.com/, on her Facebook Group Addicted to ROI, or on Instagram (@jenniferbeadles1)
What did you think of Jennifer's story? Do you have any questions for her? Have you considered new construction for your rental properties?
We'd love to hear from you in the comments below.
Get My Free Real Estate Investing Toolkit!
Enter your email address and click "Get Toolkit"