In my Investor Profile Series, I use a question & answer format to share the stories of actual real estate investors at different stages of their investing careers.
Today's investor profile is with Robert Leonard, a 25-year-old dad, house hacker, and rental property owner. And oh yeah, he also has a full-time job as an accounting and finance professional and a "side" hustle as the host of 2 awesome podcasts (Real Estate Investing and Millennial Investing on the popular Investors Podcast Network). *Update 2022 – He also wrote a book about House Hacking.
In the podcast interview, you'll learn how Robert and I recommend applying the investment principles of Warren Buffett and value investing to real estate. And in both the written and podcast interview, we also go step-by-step through his journey to 6 real estate deals, including a live-in-flip, house hack, and long-distance rental property.
Enjoy!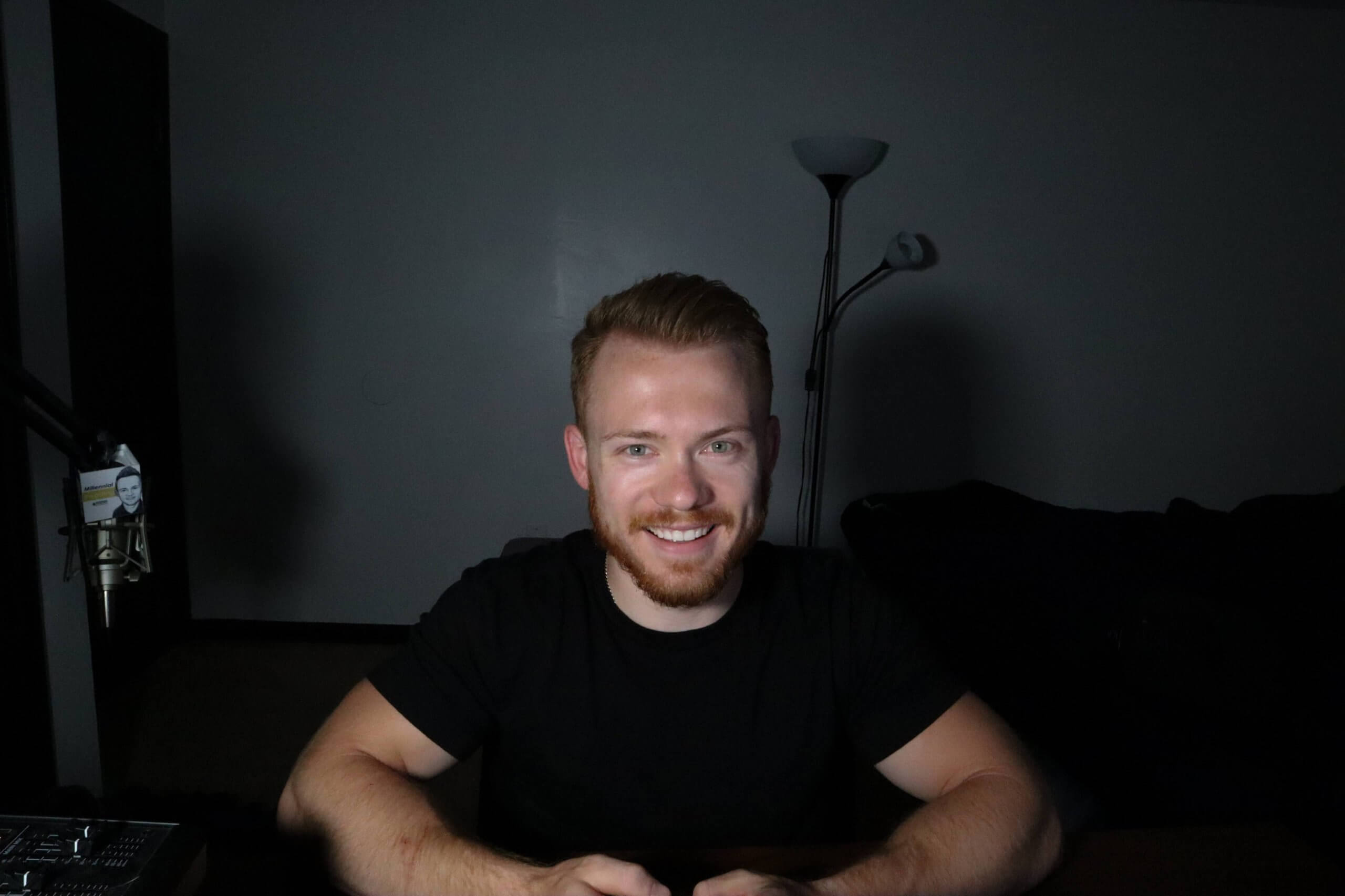 Personal
Name:
Robert Leonard
Age (and your spouse/partner's age, if applicable):
25
What area of the country do you live in (& urban or rural)?
Greater Boston Area
Career/Source of regular income (and non-income producing careers like stay at home parents or volunteers count just as much or more around here!):
Career: Corporate Finance Manager
Side Hustles: VP, Growth & Innovation, Podcast Host, Real Estate & Stock Investor
[Chad: Now that is a list of side hustles!!] 
Doing What Matters
A fun/interesting/little known fact about you?
I race motocross.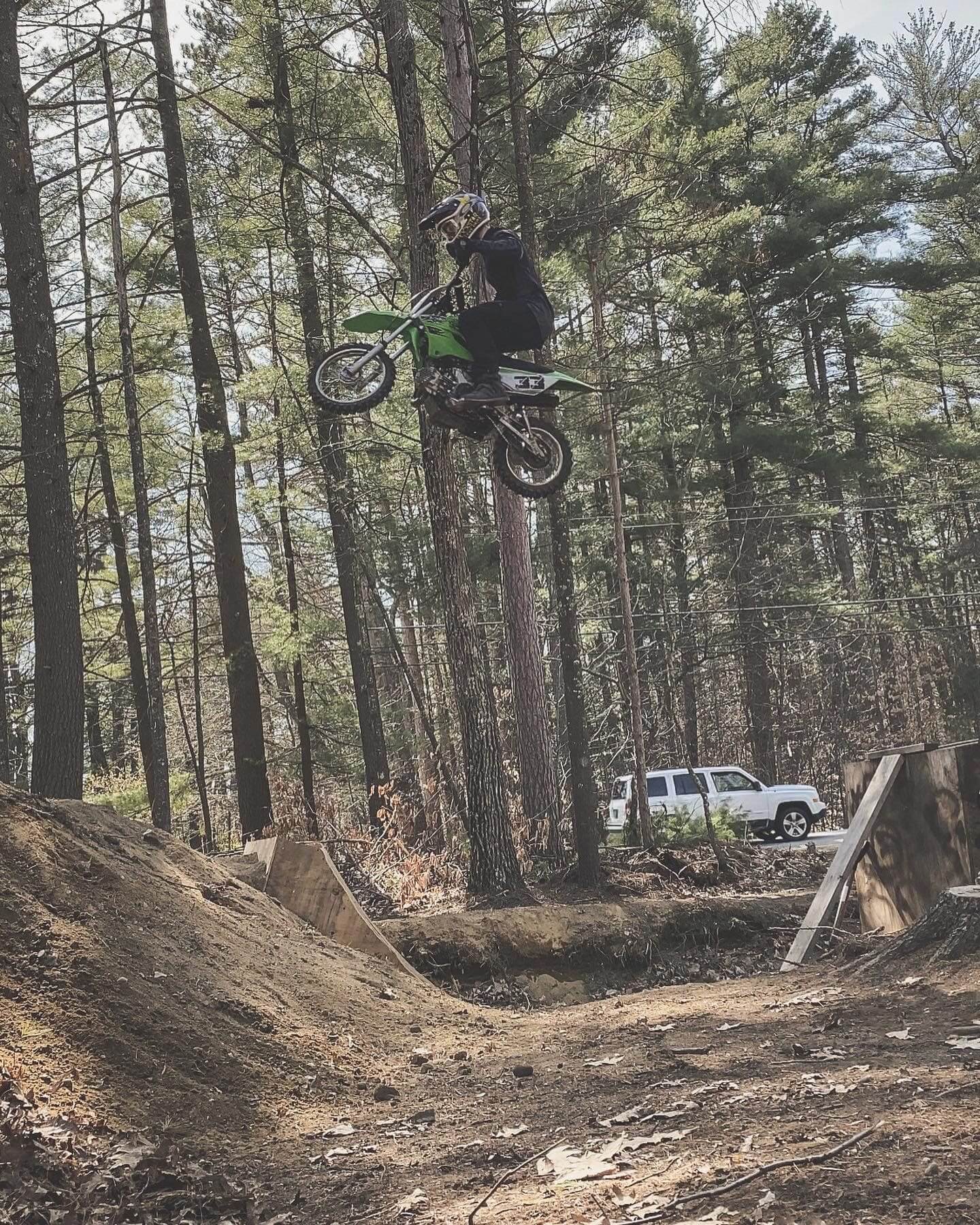 [Chad: my palms are sweating just imagining having to come down from that height!!]
What causes, ideas, or people matter most to you?
Cause/ideas: Helping people gain access to educational resources who cannot otherwise access them (not necessarily college, but any type of educational resource – books, online courses, podcasts, etc.)
People: My son, dad, and Meme.
[Chad: I definitely resonate with this list!] 
If you could spend your time doing anything on a regular basis, what would it be?
Riding dirtbikes.
[Chad: I can't say that I resonate with this one! Lol. But I do like regular bikes and ride them all the time around town.] 
Wealth Stage
How long ago did you begin investing in real estate?
5 years ago
What was your wealth stage when you began investing in real estate? (I define wealth stages as 1. Survival 2. Stability 3. Saver 4. Growth 5. Income/Withdrawal.  See this article for further explanation. It's ok to make a rough guess here.)
1. Survival
Has your wealth stage changed since starting investing in real estate? If so, what is it now?
4. Growth
Real Estate Investing Strategy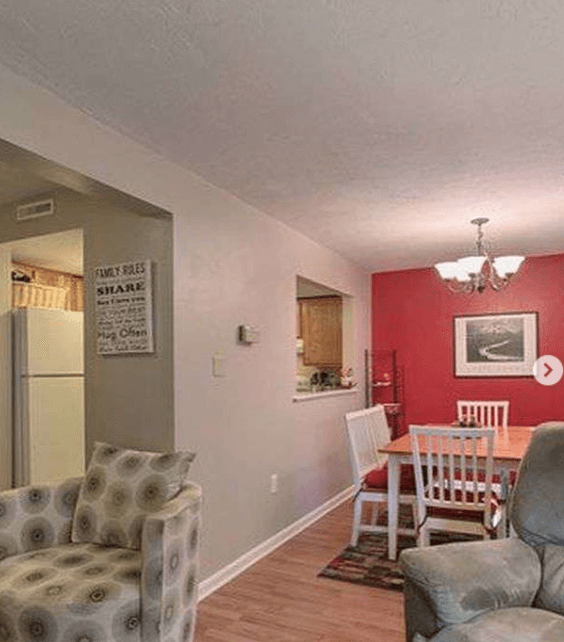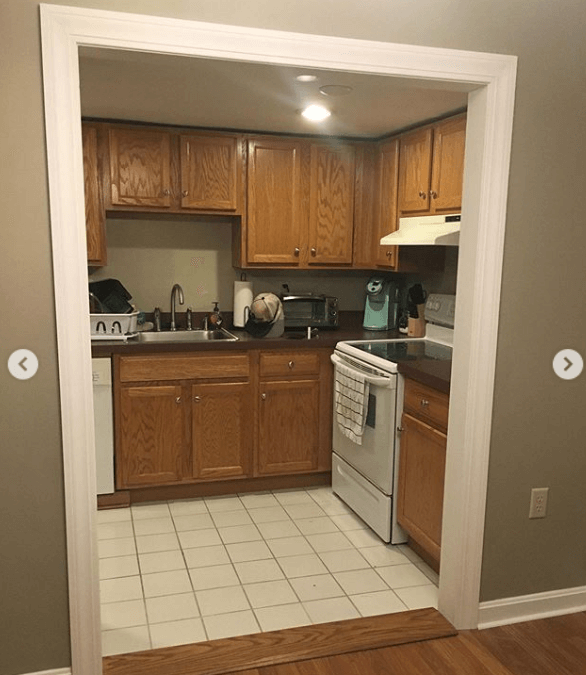 What was the primary real estate investing strategy that you used to get started?
House-Hacking
Has your strategy changed since then? If so, what is it now?
I focus on traditional rentals for investing and house-hacks or live-in-flips for my primary residences.
[Chad: Robert and MANY others have started with using their residence as the first investment. House hacking and live-in-flips are fabulous strategies to get your feet wet, learn the business, and still build wealth and income. If you want a full list of potential real estate strategies to start with here's my list of the 15.]
Target Investing Market
What regional market do you invest in? Why did you choose it?
West Central Texas
[Chad: Listen to the podcast episode for an in-depth conversation about why and how Robert chooses a target market. It's one of the most thorough and helpful explanations I've heard.]
Do you have a particular sub-market or neighborhood where you like to invest within your market? Why do you like it?
There are a few specific neighborhoods in a middle-sized market in West Central Texas that I focus on, as well as some local to where I live.
Have you chosen a particular real estate investing niche to focus on, like a type of property (ex: single family houses), a certain price range (like A, B, C, or D properties), or a type of end customer (ex: student rentals)? If so, why? Currently
C+/B- single family traditional rentals with the goal of acquiring 7-12+, which will then be 1031 exchanged into a larger 25+ unit apartment building.
[Chad: I love the vision to expand beyond the first 7-12! The cool thing is that your plan has flexibility. You could exchange them as planned, only sell some of them and keep the others long-term, or some other combination. That's one of the benefits of starting and continuing to invest with small rental properties. Like chess pieces on a chess board, they're easier to move around to accomplish your goals.] 
Investment Property Criteria
What formula or numbers do you use to decide if a deal is a good one?
I focus almost exclusively on Cash-on-Cash Return and Cash-Flow-Per-Door, with some consideration for the expected 10-Year IRR.
[Chad: That's focus! I tend to also be a cash flow investor because I can use that cash flow to reinvest to buy more properties, pay down debt with rental debt snowballs, or just pay for my bills while my family and I travel! And I also use the IRR (internal rate of return) to account for reasonable price growth/appreciation.]
Your Team
Do you have any "inner circle" team members like a spouse, business partner, or mentor? If so, how have they helped you to get started.
I have a business partner. He is the "extrovert" or "outgoing" person of our team, while I provide the analytical/numbers skills. He also helps provide capital in addition to what I put into the deals.
[Chad: The best partnerships I've seen (including my own) have a good contrast of strengths just like Robert described here. It also goes without saying that you need a foundation of trust and honesty to make any partnership work]. 
What other team members have been crucial to help you get started?
The most crucial is our real estate agent. By finding a great agent, you can leverage their network to find all of the other real estate professionals you need for your investing.
Financing & Cash
What type of financing did you use for your first deal (or deals)? And was it difficult to obtain this financing?
First deal was a conventional 5% down owner-occupied mortgage as this was a house-hack. The same was used for my second deal, which is a live-in-flip. Other than that, we have used traditional investment loans at 20% down. Financing has not been difficult to obtain due to my relatively high W2 salary, as well as my business partner's, good credit history, and the economic/lending environment we had been in pre-COVID.
[Chad: Owner occupant financing like Robert used is a great way to get in "light" if you don't have a lot of cash on your first deal. I also wrote an article that shares other ways to start investing with little or no money down.] 
Do you plan to continue using this financing in the future? If no, what financing is next? Why?
I plan to continue to use conventional 5%-down financing for all of my owner-occupied house-hacks and 20% traditional investment mortgages for properties less than four units. However, once I begin purchasing 5-units and above, I will be using commercial debt.
Where did you get the cash for your first down payment, fix-up money, and reserves? How much did you need to raise?
I worked almost full-time during college at a local credit union and saved as much money as I could. I was able to negotiate the seller paying my closing costs by offering slightly higher than asking and asking the seller for a "kick-back". This reduced my cash-to-close, bringing my total to about $10,000 for my first deal.
Deal Finding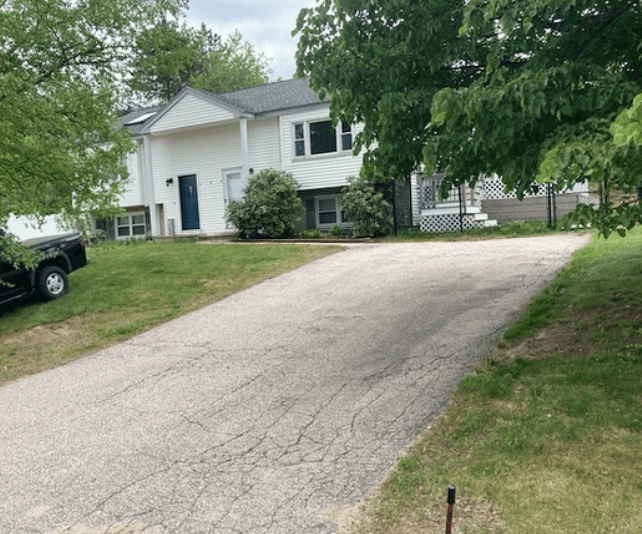 How did you find your first deal(s)? What was the owner's situation that motivated them to sell?
All of my deals have been found from the MLS.
Did you try any deal-finding strategies that didn't work?
No, not yet.
[Chad: Why break what's working!] 
How many potential properties did you look at and/or make offers on before buying your first deal?
First "accidental" deal, house-hack, was about 5-6. First traditional rental as about 13-14.
[Chad: I like to ask this question because many new investors get discouraged after not landing a deal in their first 4-5 attempts. Keep hunting! Especially earl on, it often takes 10-20 offers to get your first deal. Just look at each experience as a learning lesson.]
Your First Real Estate Deal
What were the basic numbers like purchase price, remodel costs, rent, resale price (if applicable)?
Purchase price: $135K, Remodel costs: $5,000, Resale: $165,000
What were the biggest struggles and challenges on the way to your first deal?
The biggest challenge was that it was a condo and therefore there was a homeowner's association to deal with. They were putting on a "special assessment" (an additional fee on top of the normal HOA fee) to cover a one-time project in the complex. This made it difficult to obtain financing because banks didn't want to lend without knowing what the new number would be, and it took months for the HOA to provide me/the bank those numbers.
What has been the overall effect of this deal on your life? Lessons learned?
The biggest impact was psychological, not financial. I made a bit of money on the deal, but it was mostly the realization that I COULD become a real estate investor. I never thought I could – I always thought only wealthy people could become real estate investors. However, this property taught me that I could do it too, removed all of my limiting beliefs, and starting me on a path that I believe will change my life.
[Chad: That's such a cool "aha" moment. There are certainly a lot of REAL obstacles we all face. But some of the worst are those mental obstacles that get in the way of our progress. Robert knocked that little voice out on this first deal, and it built confidence for all of this follow-up deals.]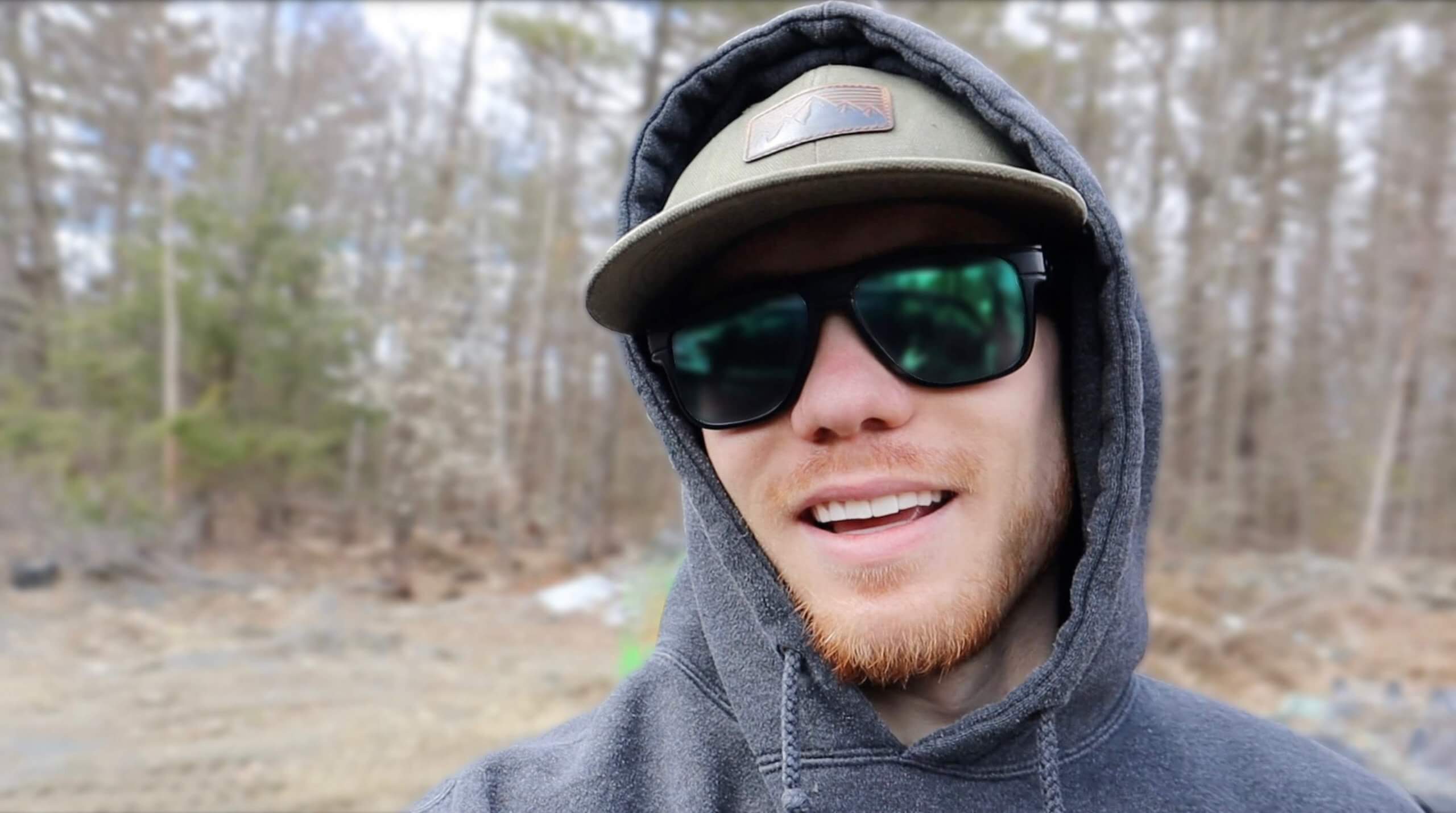 Final Tips & Recommendations
What concerns do you have for the future? How do you plan to address that?
I truthfully don't have too many concerns for the future – I tend to be optimistic and approach life with the understanding that any challenges or issues that arise in the future can be handled. It won't be a smooth path, bumps are expected, but I do not concern myself with them in the present – I cross that bridge when I get there.
What books, blogs, podcasts, and/or YouTube channels have helped you to get started or do you just find extremely valuable?
Books:
Podcasts:
[Chad: Nice list!! You're definitely a student of the "book and podcast university" like I am! And thanks for including my podcast in the list. I recommend all of the podcasts Robert listed from the Investor's Podcast Network. Their content is FIRST class and always educational.] 
Any big mistakes you've made that others should avoid?
Buying foreign/luxury cars when you can "afford" it – but can't really.
Anything else you'd like other current or aspiring financial independence seekers to know?
It takes time and hard work. No matter what you read on the internet from some "guru", you will not build sustainable wealth overnight, next month, or likely even this year. It takes a lot of hard work, sacrifice, and time, BUT, it is do-able. Get organized, make a plan, put in the work, and you will be successful.
[Chad: Thanks for joining me to share your story and wisdom, Robert! It was a lot of fun talking with you, and I look forward to doing it again soon.]
Please leave your comments and questions for Robert below.
Get My Free Real Estate Investing Toolkit!
Enter your email address and click "Get Toolkit"