In my Investor Profile Series, I use a question & answer format to share the stories of actual real estate investors at different stages of their investing careers.
Today's investor profile is with Ronda and Breon Swanigan from the Dallas-Ft.Worth, Texas area. Just under a year ago, they had a goal to buy one new rental property, but they ended up buying SEVEN (6 rentals, 1 flips).
In this podcast and written interview, you'll learn where they got the initial cash, how they found deals, who their key team members were, and what mistakes they made. Plus you'll hear about the lessons they learned and what they would do differently.
I hope you enjoy.
Take it away, Ronda and Breon!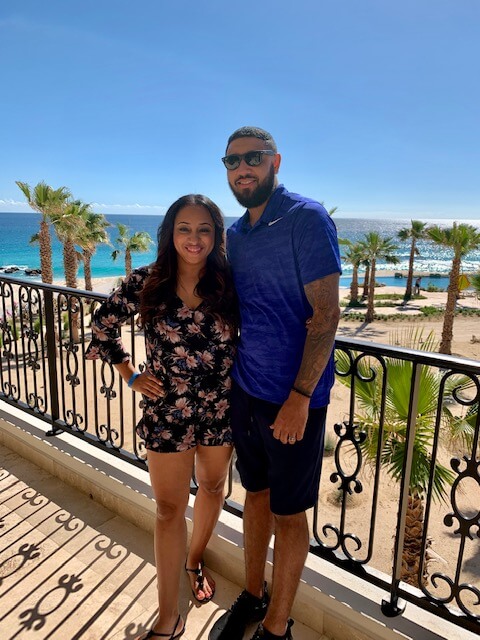 Personal
Name
Ronda and Breon Swanigan
Age (and your spouse/partner's age, if applicable)
Ronda-34 Breon-39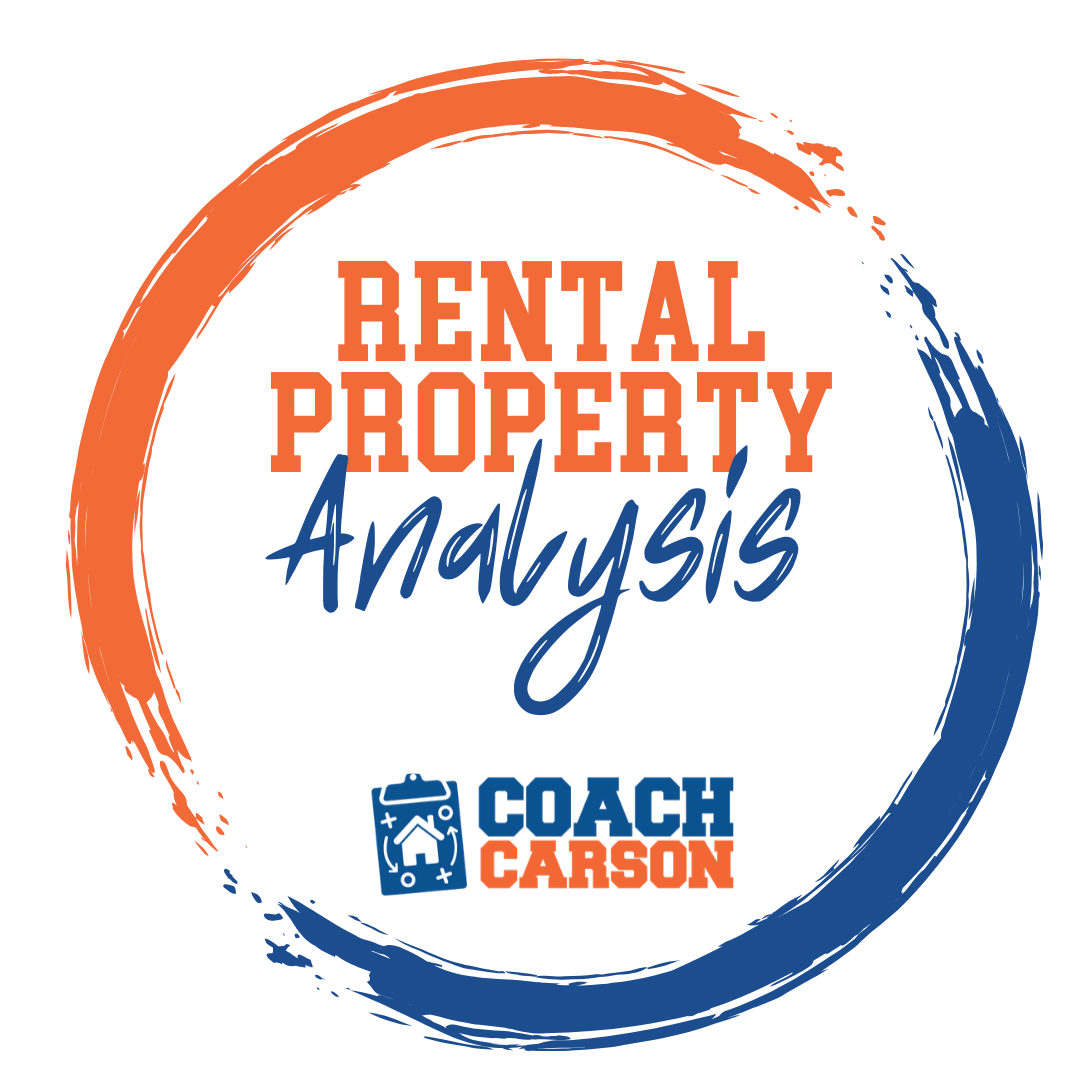 A course by Coach Carson that teaches you how to run the numbers so that you can confidently analyze and buy profitable rental properties. It also includes Coach's rental analysis spreadsheet.
Get the Course
Do you have kids? (if so, how old are they?)
Yes one together (age 3) and Breon has an older son (18) my stepson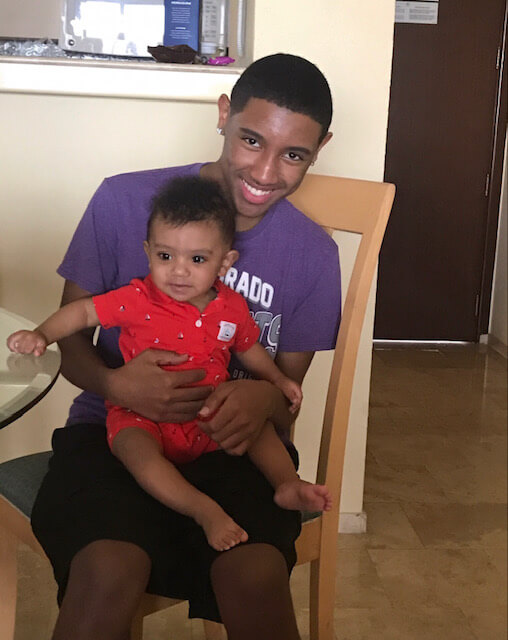 What area of the country do you live in (& urban or rural)?
Urban, DFW Texas
Career/Source of regular income (and non-income producing careers like stay at home parents or volunteers count just as much or more around here!)
Ronda- College and Career Counselor ; Breon – Chief Rail Control at DART (Dallas Area Rapid Transit)
What hobbies do you enjoy? What do you do for fun?
We love spending time with our families and traveling to different countries. We enjoy looking at real estate as well.
[Chad: I'm with you on the travel! I can't wait until we can actually do that again post Covid-19!] 
A fun/interesting/little known fact about you?
Ronda – I performed in Paris and Canada with my dance team when I was in middle school.
Breon – Lives in Dallas but not a Dallas Cowboys fan
[Chad: Both of my kids love to dance, so I'd love to make that same type of trip with them someday. And Breon – that must be tough living in Dallas and NOT be a Cowboys fan! Stay strong!] 

Wealth Stage
How long ago did you begin investing in real estate?
It will be a year on August 13th
What was your wealth stage when you began investing in real estate? (I define wealth stages as 1. Survival 2. Stability 3. Saver 4. Growth 5. Income/Withdrawal.  See this article for further explanation. It's ok to make a rough guess here.)
Stage 3. Saver
Has your wealth stage changed since starting investing in real estate? If so, what is it now?
It hasn't changed. We are still at the Saver stage
Real Estate Investing Strategy
What was the primary real estate investing strategy that you used to get started?
The BRRRR strategy
[Chad: For those new to the concept, that stands for Buy, Remodel, Rent, Refinance, Repeat. It's like flipping houses because you buy a fixer-upper, but instead of selling you keep it as a rental.] 
Has your strategy changed since then? If so, what is it now?
Flipping and now started to source our own deals
[Chad: Transitioning to finding your own deals and not depending on the MLS is key. It really separates beginners from investors who take their business to the next level.] 
Target Investing Market
What regional market do you invest in? Why did you choose it?
We invest in the Dallas Fort Worth Area.  We picked this area because of the job market, we live in DFW, and its a great market (population growth, rental rates meet our 1% goal,  and appreciation )
Do you have a particular sub-market or neighborhood where you like to invest within your market? Why do you like it?
We like to invest in Fort Worth, Grand Prairie, and Arlington.  Homes in these areas always sell and rent out fast.  Great buy and hold market.
Have you chosen a particular real estate investing niche to focus on, like a type of property (ex: single family houses), a certain price range (like A, B, C, or D properties), or a type of end customer (ex: student rentals)? If so, why?
Single Family, in B-/C neighborhoods.  We focus on the working class.  We found that even in a downturn market,  C neighborhoods (your working class) always rent out homes in the area.
[Chad: If anyone needs help picking their own target market, here's my guide to picking the ideal real estate investing market]
Investment Property Criteria
What formula or numbers do you use to decide if a deal is a good one?
Since we do the BRRRR strategy we like to get off-market properties at a 25%-30% discount minus the rehab and an extra $5,000 just in case we go over our budget.  (70% of the ARV- Rehab – 5,000).  Usually, if we can get a house that meets these criteria (without super high taxes) and good rental comps then we go for it.
[Chad: I like this approach. It also gives you exit strategies so you can sell if it doesn't work out as a rental.] 

Your Team
Do you have any "inner circle" team members like a spouse, business partner, or mentor? If so, how have they helped you to get started.
We have friends who are also investors.  They answer our real estate questions and give us advice.
What other team members have been crucial in helping you get started?
Hard Money Lender
Conventional loan lender
Property Manager
Contractor
Wholesaler
Real Estate Agent
[Chad: That's a strong dream team! Nice work. For more on this topic, see Your Team – the Main Ingredient of Stardom]
Financing & Cash
What type of financing did you use for your first deal (or deals)? And was it difficult to obtain this financing?
For our first deal we used a HELOC (Home Equity Line of Credit).
Do you plan to continue using this financing in the future? If no, what financing is next? Why?
We are now using Hard Money to finance our deals, then we refi into a conventional loan.  We hope that in the future we can raise capital and start buying some of our properties with cash.
[Chad: This is a smart approach that Ronda and Breon are using because they have good credit, stable jobs, and the ability to get traditional loans. Once you hit a ceiling (4-10 loans), you have to transition to alternative financing like private money or commercial loans.] 
Where did you get the cash for your first down payment, fix-up money, and reserves? How much did you need to raise?
Our first down payment we got from our HELOC.  The house that we purchased was already fixed up so we didn't have to do anything. But we did have issues with some of the Cap Ex items like HVAC and plumbing.
Deal Finding
How did you find your first deal(s)? What was the owner's situation that motivated them to sell?
We found our first deal on the MLS through our real estate agent.  It was a flip and had been on the market for a long time.  The flipper was motivated to get out of the deal.
Did you try any deal-finding strategies that didn't work?
We didn't have the knowledge, so we just looked on the MLS.
How many potential properties did you look at and/or make offers on before buying your first deal?
We looked at over 50.
[Chad: Wow! I try to tell new investors all the time that you need to expect to look at a lot of PROSPECTS before you find a deal. It takes patience and persistence.]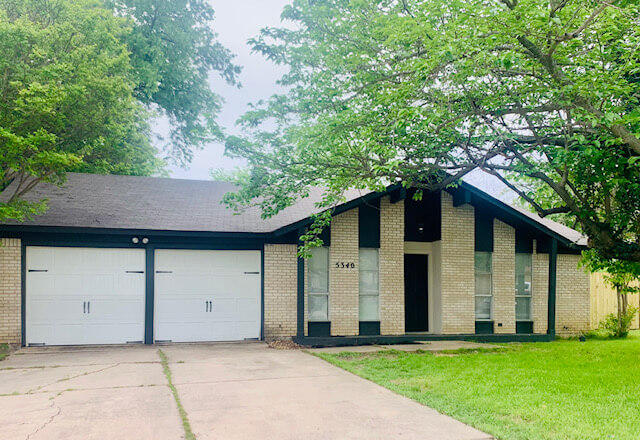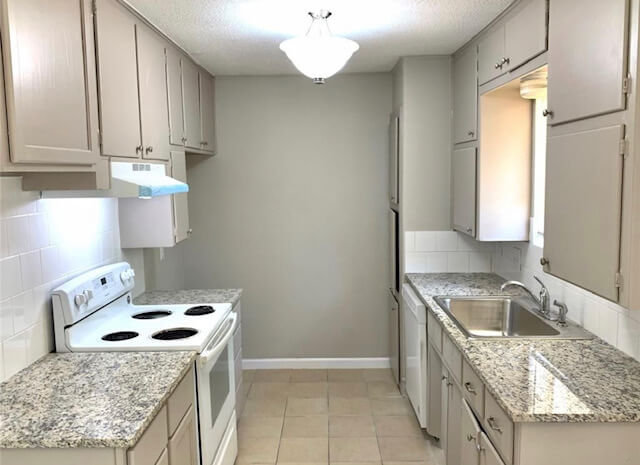 Your First Real Estate Deal
What were the basic numbers like purchase price, remodel costs, rent, resale price (if applicable)?
We purchased our first property for $165,000 and it was worth $165,000.  We didn't have to remodel the property, but we did have to come out of pocket to get new a new HVAC and new plumbing done. It cost us $16,000. Our monthly mortgage is $1159 and we rented it out for $1695.
[Chad: We go into more detail about those upfront costs and how Ronda and Breon would have inspected the property better if they had it to do over again.]
What were the biggest struggles and challenges on the way to your first deal?
Not knowing what a good deal was.  The house was beautiful cosmetically, but we didn't do our due diligence as far as getting the big tickets items inspected properly.   The house was built in the 1940's, and I believe it sat vacant for a while before they flipped the house.
What has been the overall effect of this deal on your life? Lessons learned?
Getting starting and going from just talking about it and taking that leap.  Lessons learned:
buy property off-market (use the MLS only if it's a good deal)
be more knowledgeable in finding a good deal
know your criteria
know your market
have a detailed checklist before closing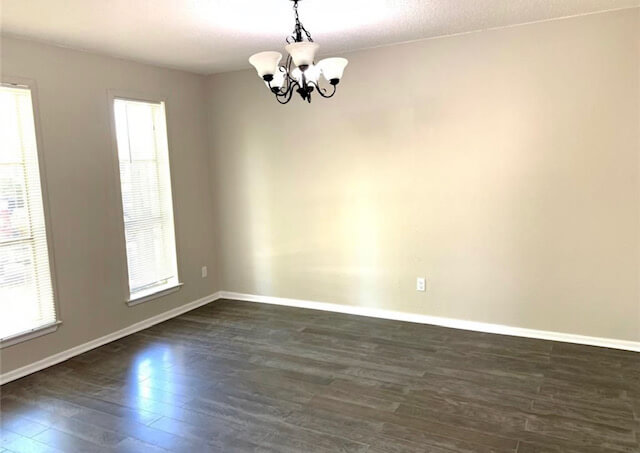 Final Tips & Recommendations
What books, blogs, podcasts, and/or YouTube channels have helped you to get started or do you just find extremely valuable? (Can be categories in business, investing, or life/philosophy – other than a sacred book)
Books- Rich Dad Poor Dad, Richest Man in Babylon, The BRRRR Book, No Money Down Book, Retire Early With Real Estate, Recession Proof Real Estate, Never Split the Difference, One Thing, 4 Hour Work Week, Investing in Rental Properties for Beginners.
PodCast- Clayton Morris, Bigger Pockets, Marriage and Real Estate, Coach Carson, Todd Capital, RealWomen Real Estate
Youtube- Learn Hustle Grow, Clayton Morris, Coach Carson.
Any big mistakes you've made that others should avoid?
Buying property at or above  Market Value.  Not having enough reserves, not understanding your numbers regarding closing costs, or what makes a good deal.
Anything else you'd like other current or aspiring real estate investors to know?
Always bet on yourself. Know that you can become a real estate investor and be successful.
We never imagined in a million years that we would close on 7 properties in less than a year. (We never saw anyone do that in our family growing up or in our community).
Many people won't understand your journey but push through anyway.  Take risk but calculated risk.
Real estate investing deals are mostly about building relationships.  Form those relationships and have integrity.
Treat your tenants well.  We always make sure that our tenants are being taken care of because at the end of the day they are helping you build your wealth by paying rent, so you always want to be appreciative of that.  When you treat them right they never want to leave your property.
Never stop learning and educating yourself. You don't have to be a millionaire to be financially free.
If you have kids make sure you teach them the process and let them follow your journey. If you pass away they will know what to do with your assets because you educated them on the process and financial literacy (that is real generational wealth).
Don't live above your means, manage your money properly, and always give back.
Lastly set goals and set them daily, weekly, monthly, and yearly.  We write everything down, our ideas, deals, mistakes we made, and things that we did well.  We will pass down all of our real estate notebooks with so much valuable information to our kids (kind of like how families pass down recipe books).
[Chad: This whole interview was great, but that last section was AWESOME! I love that idea of "recipe books" with real estate and money knowledge to pass down to your kids. In a way, that's what I'm doing with this blog and podcast without even knowing it! 
Thank you for being willing to share your story. I know you've inspired a lot of people who get to read this. Congrats on your success thus far, and please stay in touch to let me know how things progress!]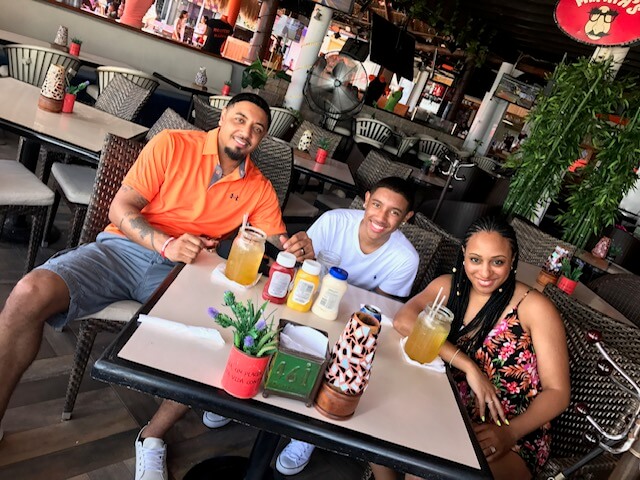 Please leave your questions or comments below.
Get My Free Real Estate Investing Toolkit!
Enter your email address and click "Get Toolkit"