In the trunk of my family's Toyota we have an emergency roadside kit. It's a backpack with all of the essentials we'd need should we unexpectedly get stuck on the side of the road.
In 2020, all of us are stuck on the proverbial side of the economic road. The crisis related to the spread of the Coronavirus has frozen virtually everything in our society.
Naturally, we're all afraid and wondering what's next – both personally and economically. And as real estate investors, we have the real concern about whether tenants can pay their rent, especially as people stuck in their homes are unable to work over the coming months.
My recommendation? Assemble your own emergency real estate survival kit asap.
My own kit comes with 5 tools, which are all lessons I learned through hard-won experience during my own survival in the 2007-2009 financial crisis.
Please borrow my tools and build a kit of your own. I hope you find them as helpful as I have.
Tool #1 – Cash = Survival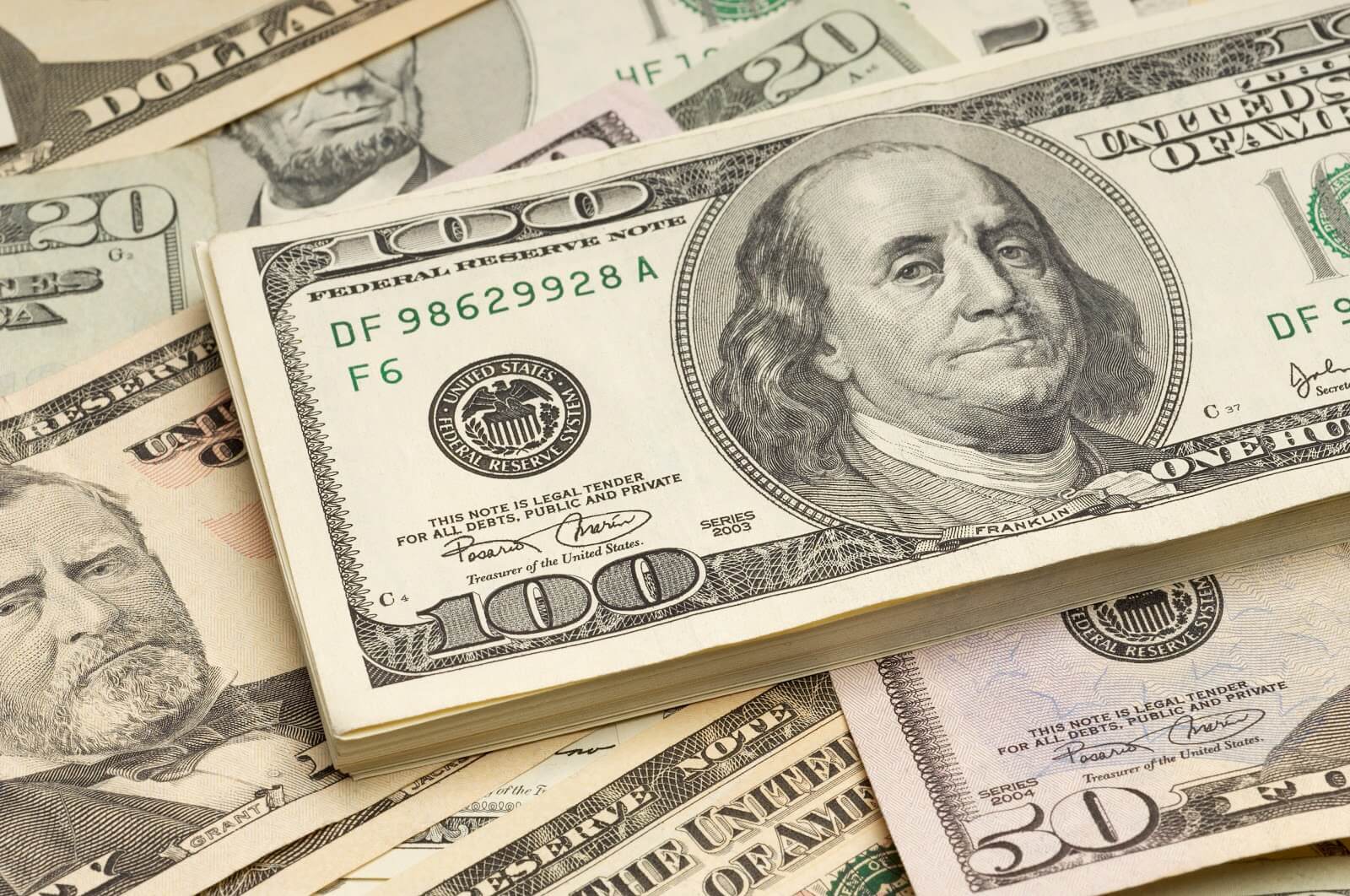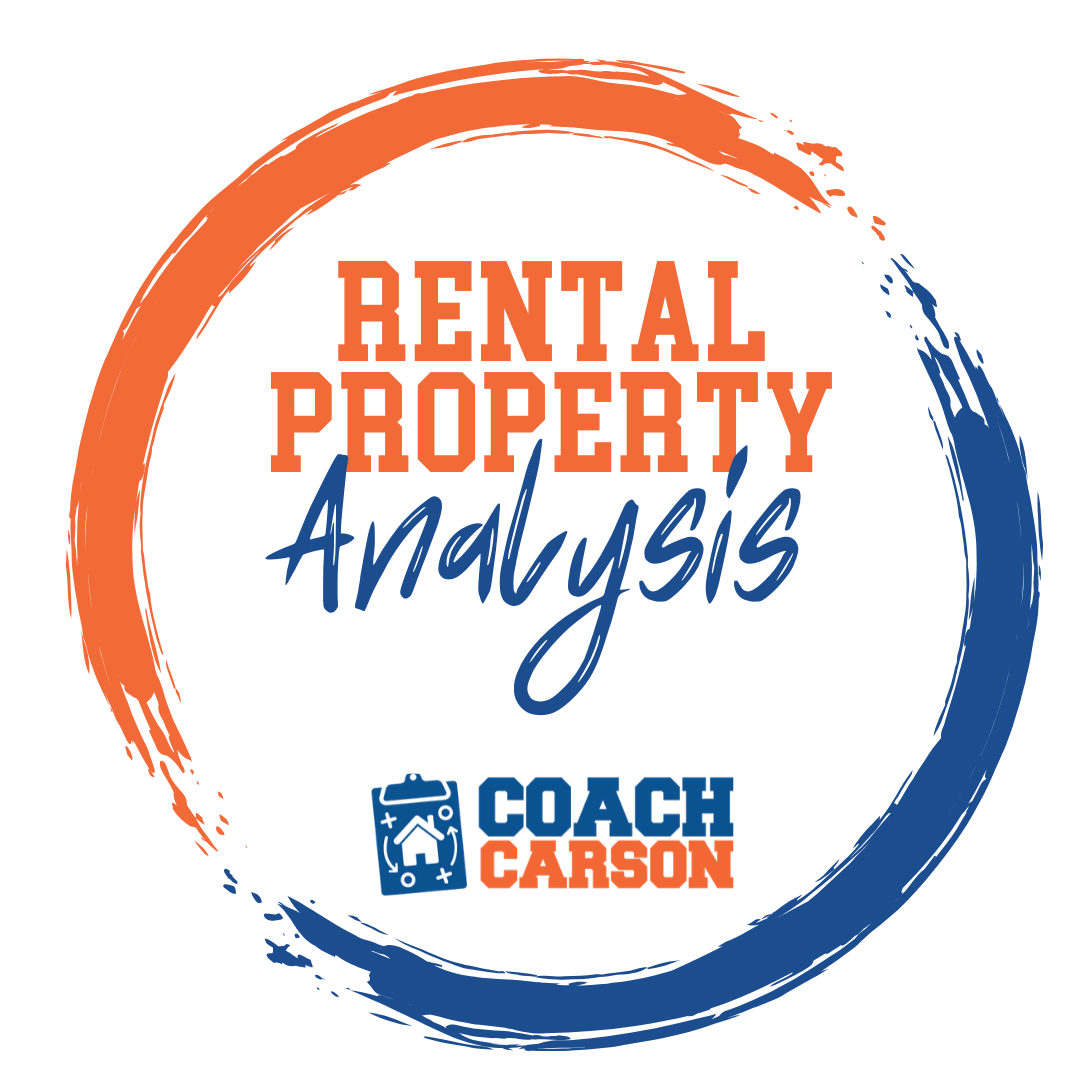 A course by Coach Carson that teaches you how to run the numbers so that you can confidently analyze and buy profitable rental properties. It also includes Coach's rental analysis spreadsheet.
Get the Course
In a financial crisis, cash is the currency of survival. As fear and uncertainty spread, people and businesses everywhere conserve their cash. And this means it becomes more rare and valuable.
You should conserve your cash, too.
So, how much do you need? More is always better. But start with saving 6 months of your personal expenses and then 6 months of your real estate/business expenses. If you can build these reserves up to 12 months, that would be even better.
This cash is what will help you to survive for 6 months (or more) with reduced or no rental income. If your tenants can't pay you and if you can't evict them for nonpayment, the cash is all you have.
But where will you get the cash? Few people keep this much cash in a rainy day fund.
So if possible, quickly refinance your properties. Draw on lines of credit. Or if those are not possible, sell assets (stocks, cars, real estate, etc).
You don't want to have a fire sale on everything you own. But sacrificing some of your assets is worth risking the loss of everything.  In graphic terms, you are cutting off a limb to save the patient.
If you're still short of cash or feeling less than certain, let's move to survival tool #2.
Tool #2 – Trusting Relationships Are the Ultimate Bank Account
In fall 2007, my business partner and I made a purchase of a small apartment complex at a bankruptcy auction. To be honest, it was one of my worst moments as an investor. I let the fever of bidding get to me, and I paid more than I originally planned.
In the long-run, it wasn't a bad deal. But in the short-run, it overextended us. It required almost $300,000 to purchase and another $100,000 or so to remodel.
I was 27 years old at the time, and this was one of 33 deals my business partner and I purchased just in 2007.
And to add to the context, financial storm clouds of the world-wide financial crisis were brewing and coming at us fast.
We bought the property. We remodeled and stabilized it. And we sold it in pieces for a small profit over the next 5-10 years.
But the ONLY reason we were able to pull it off was our relationship with a local banker and with a private lender. Together, they loaned us the money we needed. They trusted us to follow through.
After reflecting on that situation (and others since then), I came to realize that trusting relationships are the ultimate bank account.
But guess what? You can't build trusting relationships overnight. Trust is earned one action at a time. So, start building them for the future.
And if you are fortunate enough to have them, now is the time to reconnect with those relationships.
I'll give you some ideas for creative solutions with these business relationships in survival tool #3.
Tool #3 – A Creative Financing Toolbox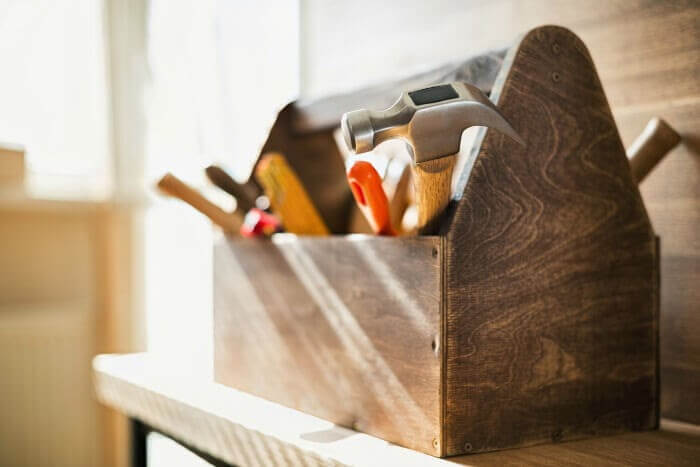 Financing is how you raise cash (tool #1) when you don't have enough yourself. But as I've already said, most people and banks conserve their cash during a crisis or recession. They're LESS likely to give it to you.
So assuming you have a foundation of trust (tool #2), in tough times you must pull out your creative toolbox.
I have an entire bonus course inside of Real Estate Start School about my favorite creative financial tools. But I'll provide some article links below and summarize my approach to creative financing in one sentence:
Use the equity and income available to you to get the financing you need
In other words, the various creative financing tools like private loans, self-directed IRAs, seller financing, credit partners, and lease options are just specific tools to carve up the equity, income, and other benefits of a real estate investing deal.
So, back to your needs during a real estate crisis.
What real estate do you have available? Do you have existing deals? New deals? How much equity or income can you give up in exchange for cash now?
Once you know what you DO have, you can then approach potential private or commercial lenders about raising some cash.
The most straightforward approach is a loan – either in first or second position.
You could use the equity in your home or investment properties to get a line of credit.  Or you could finance existing or new properties with bank or private loans. But to increase the lender's safety, expect during a crisis to give your lender a loan to value ratio below the normal 70-80%.
And if a loan doesn't make sense, you could also get creative by selling a property to raise cash.
For example, could you find an investor friend who'd buy your free and clear property quickly for 60% of it's full value and give you an option to buy it back for $10,000 more in the next 12 months? In the mean-time you could also lease the property to give your investor a reasonable cash flow (keep in mind bank accounts are paying low interest rates now).
With a $100,000 property you could use that $60,000 to pad your reserves. And if the storm blows over, you can simply buy the property back.  The $10,000 is just like an insurance expense for added safety.
There are many other ways to apply creative financing tools. But they all depend on the survival tool #4 – awareness, adaptability, and speed.
Tool #4 – Awareness, Adaptability, and Speed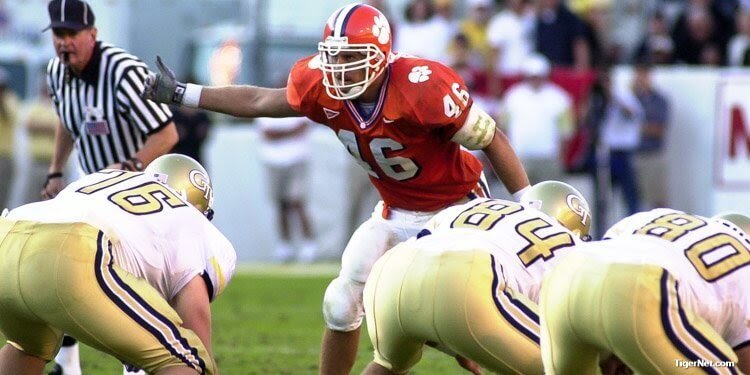 Photo courtesy of Tigernet.com
Some of you know that I played football in college. I was a middle linebacker, which means I was in the thick of the trenches with 350 pound monster lineman trying to squash me from every angle.
You know my survival tool then? Keeping my head on a swivel!
Like an animal on the plains of Africa, I was alert at all times for threats. And when I saw one of those huge lineman aiming at me, I moved FAST to get around them. And if I couldn't get around, I attacked them head on before they got their big hands on me.
A fast-moving financial crisis is much the same.
You need to be alert with your head on a swivel. Watch for threats, and use your smarts, cash, relationships, and creative financing tools to move around them.
And when you can't get around a problem (it happens to us all), don't run from it. "Attack" the problem squarely and quickly.
For example, if you have any private lenders, let them know your plans for the coming months. Don't sugarcoat it. Tell them the worst-case scenario, because I promise you they'll already be thinking about that.
Then if the worst-case scenario comes and you can't make payments, talk to them early and often. Figure out creative ways to make them whole in the end, even if you have to lose money (and pride) as a result.
And when you have tenants who can't pay you, don't let silence occur. Talk to them on the phone. Visit them if needed. Find a way forward together, perhaps using lower payments and a payment plan. Face the problem early so that you don't lose 100% of your income.
Adapting and acting quickly isn't fun or easy. But it's necessary in order to survive. And it requires a healthy does of the final tool #5 – Hope and Humility.
Tool #5 – Hope and Humility
"To choose hope is to step firmly forward into the howling wind, baring one's chest to the elements, knowing that, in time, the storm will pass."

– Desmond Tutu, The Book of Joy
Hope. It's a difficult thing to find when you're in the middle of a storm. Yet, hope is the key ingredient of all the other tools.
Hope is believing that things will get better AND knowing that you (yes you!) have what it takes to get through this.
As Desmond Tutu says – hope makes you vulnerable. It's like baring your chest to the cold, bitter elements. You risk disappointment, failure, and embarrassment if you are wrong.
But every worthwhile accomplishment requires those same risks. Hope is the essential trait that got our entire human race through prior crises. And in this crisis, it will give you the energy and focus you need to focus on the things you CAN control.
Perhaps one silver lining of a crisis is the humility that it forces upon every single one of us. There are many things in life and real estate investing beyond our control. And that's scary and humbling!
But we can always hang on to hope. And as a result, we push ourselves to grow into the problems that we face.
Time to Use Your Emergency Tools
As I write this in March 2020, I have no clear idea of what the next months will bring. The specific challenges we are facing are unprecedented.
But as uncommon as these times are, the emergency tools that will help you and me get through them are tried and true. And as most of us find ourselves in countries like the US and others with solid long-term economic prospects, remember that the best days are ahead.
It's now time to put them to work. You've got this!
What challenges do you see in the months (or years) ahead? What are you doing to prepare or adapt to these challenges? 
Get My Free Real Estate Investing Toolkit!
Enter your email address and click "Get Toolkit"