It's the topic on everyone's minds right now: the Coronavirus.
Like all of you, I'm just a citizen of planet earth who is concerned and paying close attention. And I'm sad for the people who are actually directly affected by it. So, I don't have anything new to offer on the details of the virus itself.
But I have been thinking about how the spread of the Coronavirus will affect real estate investing. And I want to share a few thoughts with you.
The Coronavirus' Impact on Real Estate
In short, I think it's too soon to tell what the total impact of the Coronavirus will be on us as real estate investors. It could be mild, or it could be fairly large. This is a new, fast moving problem, so it's really hard to judge. That's one reason the stock market is experiencing roller coaster dives and government officials are scrambling.
BUT (and this is a very important but) over the long run, I've very confident in our overall economic system and in the local region where I invest. The fundamentals and future prospects are VERY good on both levels. Nothing I'm reading in the news has changed my long-term outlook a bit.
If you also believe that is true, this means that as an investor you should treat the spread of the Coronavirus as a short and mid-term reality. And the only logical game plan is to play defense (to protect yourself financially) and offense (to seize opportunities).
Defense:
On defense, my primary concern (as an investor, not as a human being) is that our business depends on tenants and buyers who earn money at jobs. So, if people have a tough time going to work or getting paid, that would certainly affect my ability to collect rent.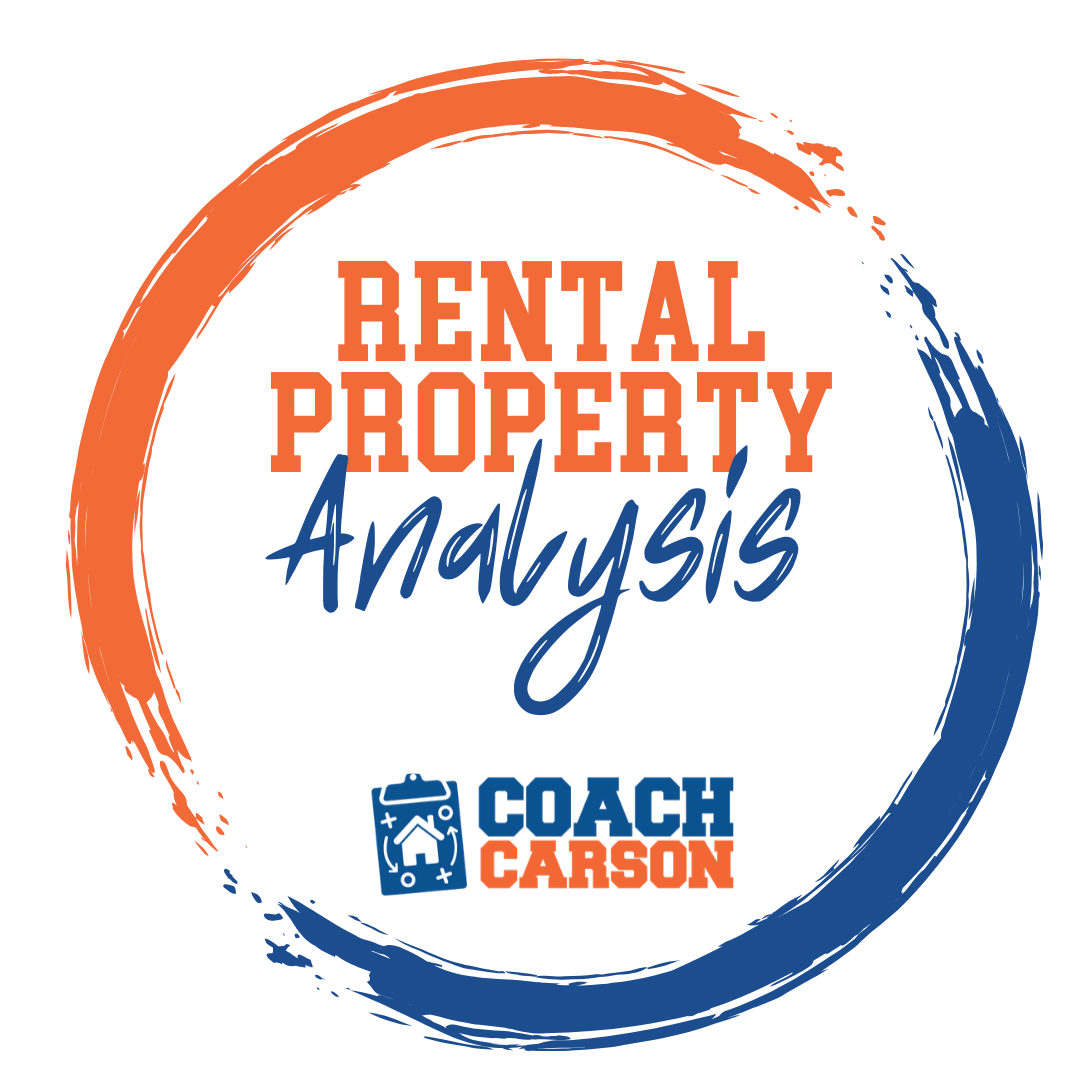 A course by Coach Carson that teaches you how to run the numbers so that you can confidently analyze and buy profitable rental properties. It also includes Coach's rental analysis spreadsheet.
Get the Course
As you know, most people don't have huge cash savings. So, if income stops coming in, they lose ability to pay rent in a matter of weeks or at most months.
And while those cash shocks could be short lived, it's also possible that this leads to a broader recession (again, I'm no good at predicting it – just saying it's possible).
So, how do you prepare to play defense in these scenarios, even if you think it's unlikely?
Cash in the bank. Do what you can to bolster your own cash reserves. And review your cash back-up plans, like lines of credit.
Be proactive. Problems are always easier to solve if you face them head on. Should your tenants find themselves in a cash pinch, talk to them. If they have a reasonable chance of paying you over time, don't evict a good tenant in order to have a vacancy that could cost much more.
Learn & be flexible. Don't stick your head in the sand. Be aware, keep learning (my course next week is a good opportunity!), and adapt to changes as you see them.
Offense:
While defense comes to mind first, you should also think about playing offense to prepare for opportunities.
Anytime that the local or national economy experiences unexpected and extended jolts (this could turn into that), some people will not have enough cash personally or in their business. And that shortage of cash could lead to buying opportunities for you as an investor.
How do you prepare for these opportunities?
Line up cash and purchase financing. Revisit your banking, private lender, and other credit relationships. Make sure those are ready to move quickly on a purchase opportunity.
Keep looking for deals. Deal finding is like fishing. You never know when a great opportunity will "bite." So, keep putting those fishing lines (i.e. lead generation activities) in the water.
Make conservative offers. Don't be shy about your offer if it's lower than asking price. Make offers that are profitable over the long run for you. And keep following up if you get an initial no.
My business partner and I are planning to be patient, watch the latest developments, and be ready for real estate opportunities as they arise. If this all blows over quickly, we'll be no worse for it. But if real estate opportunities fall in our lap, we hope to be ready for them.
Other Considerations:
I'm sure there are other current and potential impacts I haven't mentioned. I'll be watching, learning, and adapting just like all of you – both personally and as an investor. And I'll share what I learn here on my newsletter, podcast, blog, and social channels.
I want to leave you with an attitude as an investor that comes straight from someone who has thrived as an investor through many ups and downs:
"Be fearful when others are greedy and greedy when others are fearful."

– Warren Buffett
It's in the times when others are panicking and fearful that the best deals are made. So, prepare and be ready.
And then beyond real estate and economics, I hope all of you stay safe and healthy wherever you're reading this from.
To doing what matters,
Chad