This is another edition of my Getting Started Interview Series. In these written interviews, I ask investors all the details of how they got started in real estate investing, and then I share their answers with you! You can see an archive of all my blog interviews here. 
In this edition, Chad interviews his friend 36-year old Joe Breslin, who started investing 13 years ago while earning $16,000/year as a tutor. Today Joe's portfolio of 15 multi-unit properties in Washington DC pays him enough passive income to pay all his bills (and more)! Joe is also an excellent example of the "Do What Matters" philosophy, as he spends most of his time with his family, on hobbies, and building a non-profit to address homelessness in his hometown.
In the rest of the article, you'll learn Joe's approach to investing, how he grew from scratch, and how he finds a balance between work and other activities that matter to him and his family. 
Joe, take it away!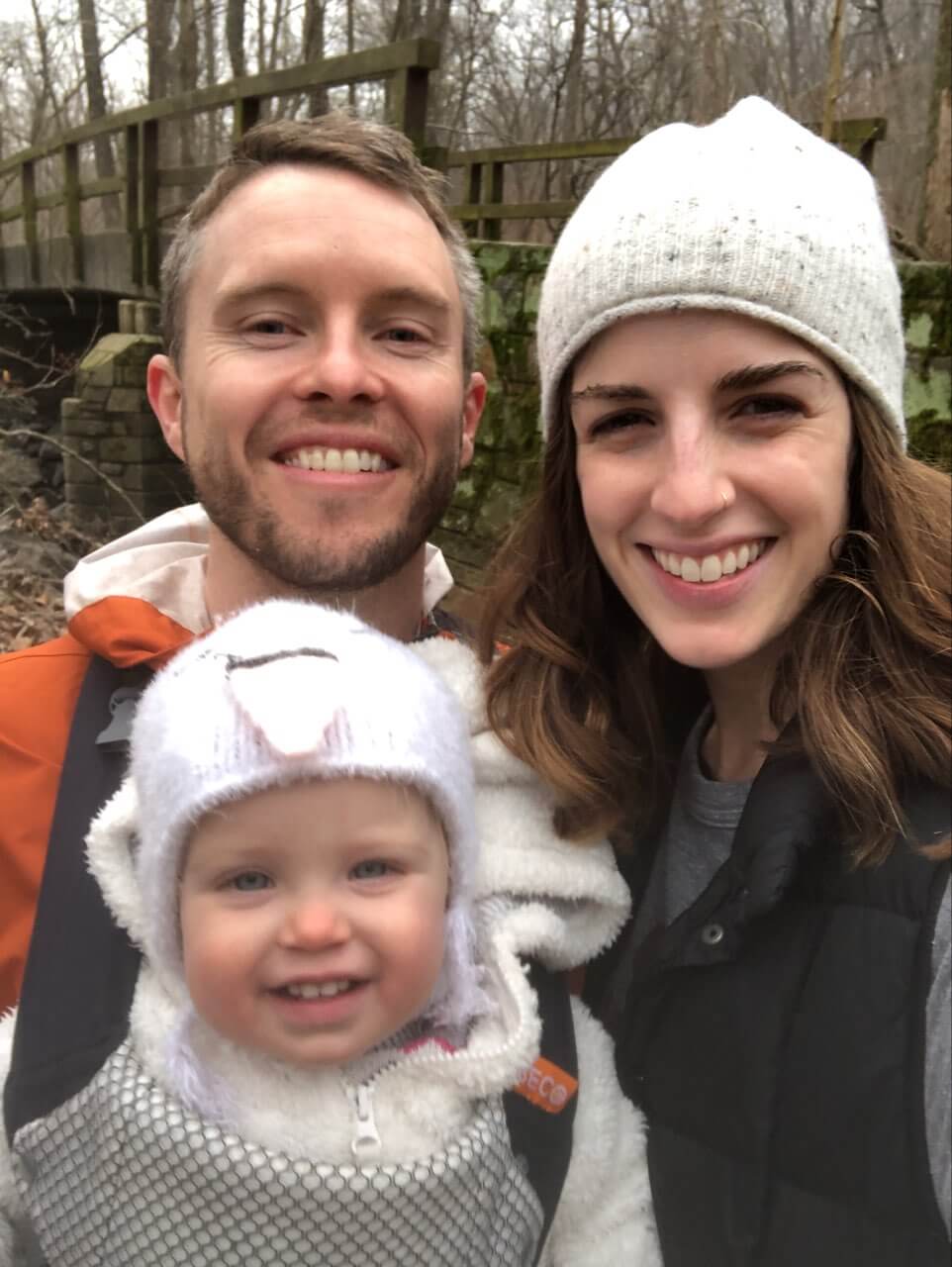 Personal
Name
Joseph Breslin
Age (and your spouse/partner's age, if applicable)
36; wife is Dana; age 36
Do you have kids? (if so, how old are they?)
1 daughter. Edith; 16 months.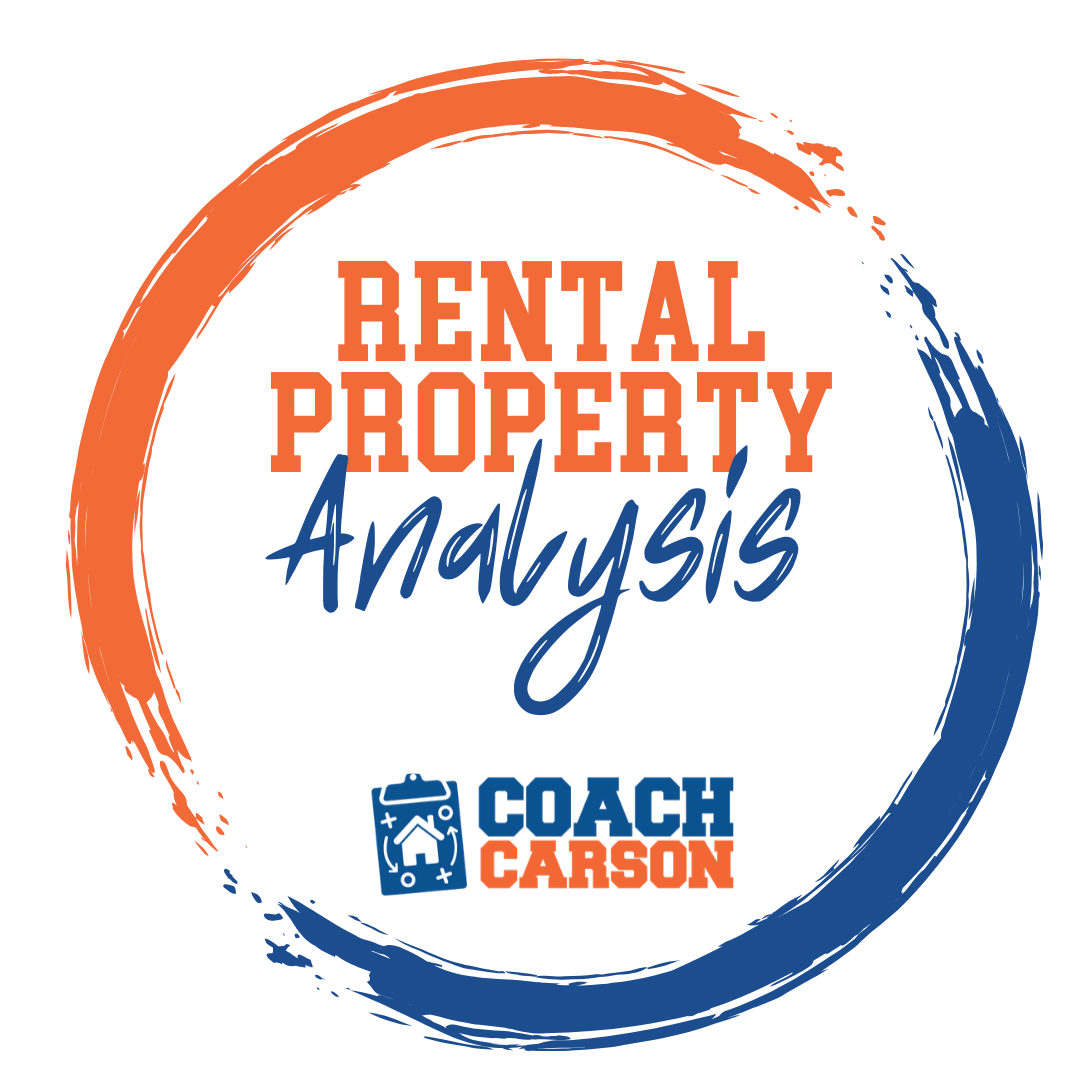 A course by Coach Carson that teaches you how to run the numbers so that you can confidently analyze and buy profitable rental properties. It also includes Coach's rental analysis spreadsheet.
Get the Course
What area of the country do you live in (& urban or rural)?
Urban, DC
What hobbies do you enjoy? What do you do for fun?
Playing weekly basketball, spinning, riding my bike around DC, putting on a yearly comedy show (SNL style sketch comedy), flying a plane (pilot's license), working with the homeless, playing Chess, hiking in Rock Creek Park, visiting the National Parks (I think I've been to 18 of the 58), traveling internationally with my wife Dana (South Africa, Thailand, Vietnam, New Zealand).
[Chad: Except for flying a plane and being funny, I share a lot of these hobbies:)] 
A fun/interesting/little known fact about you?
I am addicted to presidential biographies.  I can't think of getting the same amount of joy from any other mode of reading.  We'll never see another Lincoln again, but Harry Truman is my favorite.
[Chad: As a fellow presidential biography lover, Joe inspired me to read up on Harry Truman. My local library only had Truman by David McCullough, and about 50% through the book, I'm enjoying it immensely. But I plan to also read Joe's recommendation Plain Speaking by Merle Miller, which looks like an excellent read.]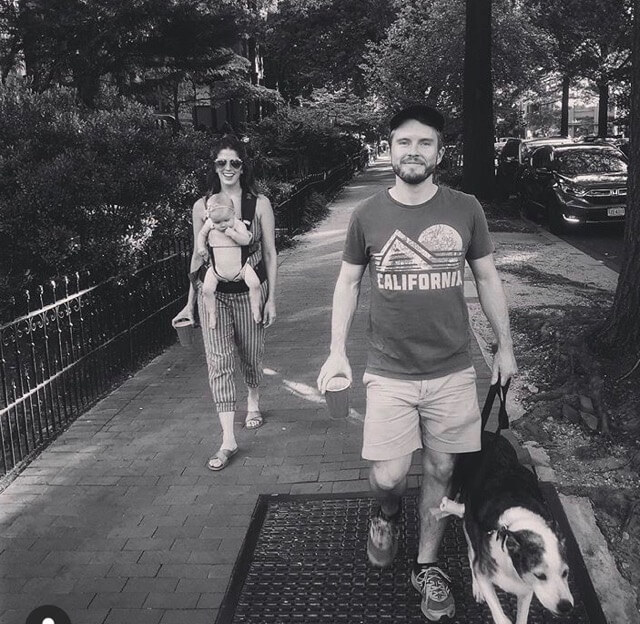 Wealth Building
What was/were your primary career(s) while you built wealth (and that of your partner/spouse, if applicable)?
I started as an SAT tutor and weekend DJ, just to avoid having to be somewhere 9-5 every day.  While I did that, I lived pretty simply, rented a 4 bedroom house and had 3 roommates pay the majority of the rent.  I paid about $80 monthly and that really helped me save/pay off some debt. All the while, I was hunting for investment-grade residential real estate…
[Chad: I hope this house hacking variation doesn't pass people by. You can RENT a place and sublease to tenants in order to live almost for free. Get permission from your landlord, of course, but there are plenty who would be negotiable if you prove that you are responsible.]
What was your income when you first began building wealth? How has it changed over time?
I made very little at the beginning. I remember early on, perhaps 2007, making $16,000 on my tax return that year. Currently, I make enough to cover our expenses and allow us to travel a bit, while having a really great business partner and property manager (Mike) run the business full-time, without a ton of day-to-day work obligations on my part. Mike is an invaluable friend and business partner.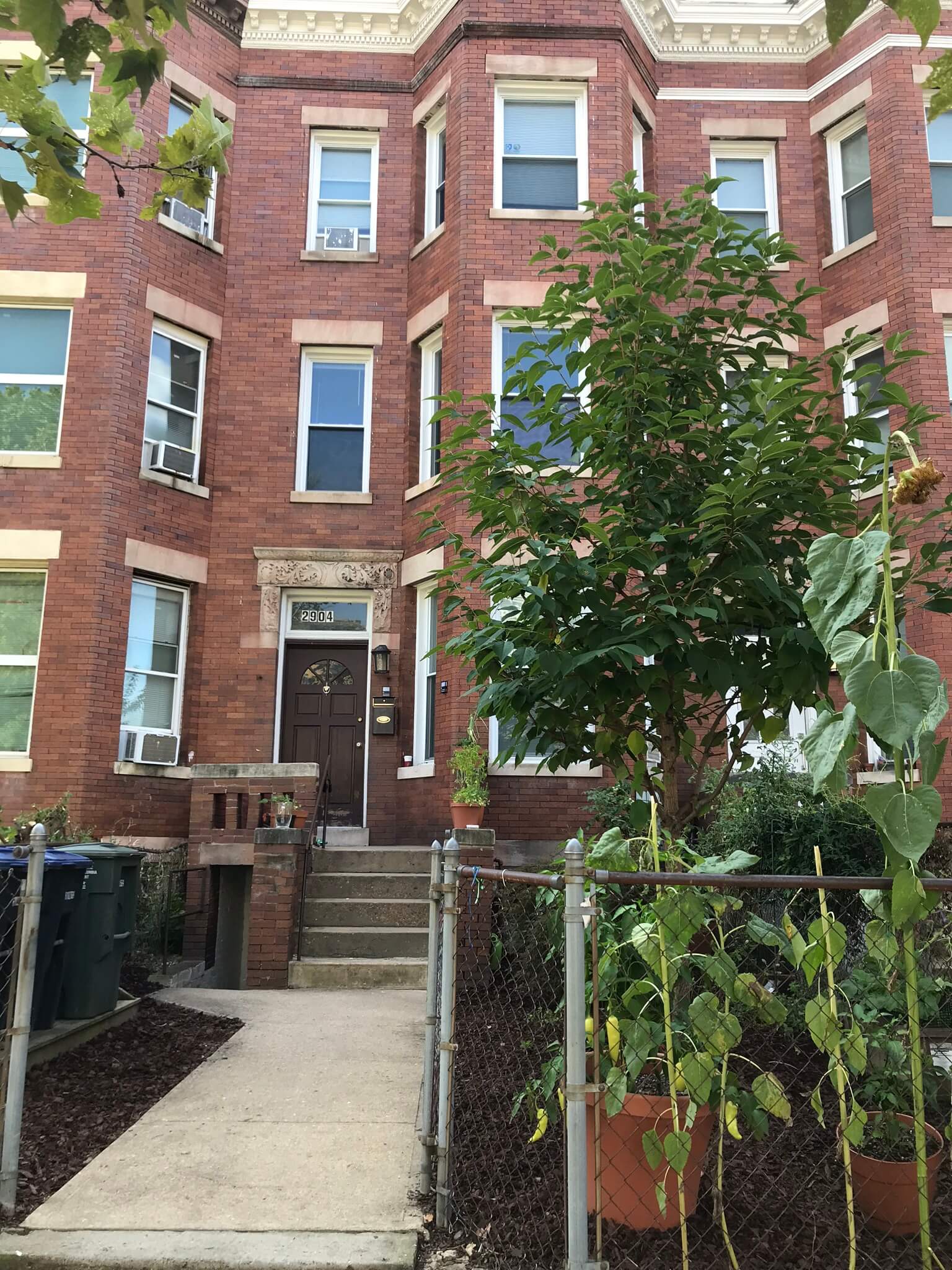 Did you use real estate investing as part of your wealth building? If so, what strategies did you use? If not, what asset types did you focus on instead?
Definitely.  I sent out tons of letters to owners and waited for fantastic deals.  All were residential, small multi-unit buildings within 4 miles of downtown DC.
At first when I had little money, I'd find a good property and partner with higher net worth/liquidity partners.  I'd manage the building, oversee the renovation, getting the management up, and then refinancing the building with long(er) term, fixed financing.  We've only sold one building in 13 years. We have 15 buildings that we own personally or with partners. We manage 5 properties.
What were the biggest obstacles you faced while building wealth? How did you overcome them?
Being patient and waiting for "real deals".  The deal had to pencil financially of course, but it also had to meet an intangible quality that has worked for me well in the past, namely "Will I regret not acting on this deal?"  If the answer is yes, I have to go for it.
I think a lot of young investors worry about having the cash to buy a building, but I think their focus should be on doggedly finding real deals.  You can attract partners and their money very easily and quickly if you have a real deal on your hands.
[Chad: I love your financial AND intangible definition of real deals. I have found the same concept to be true. If I found real deals, the money was always available. I looked at it like a sweet potato pie. I could always share it with someone who has money if the pie is big enough and tasty enough!]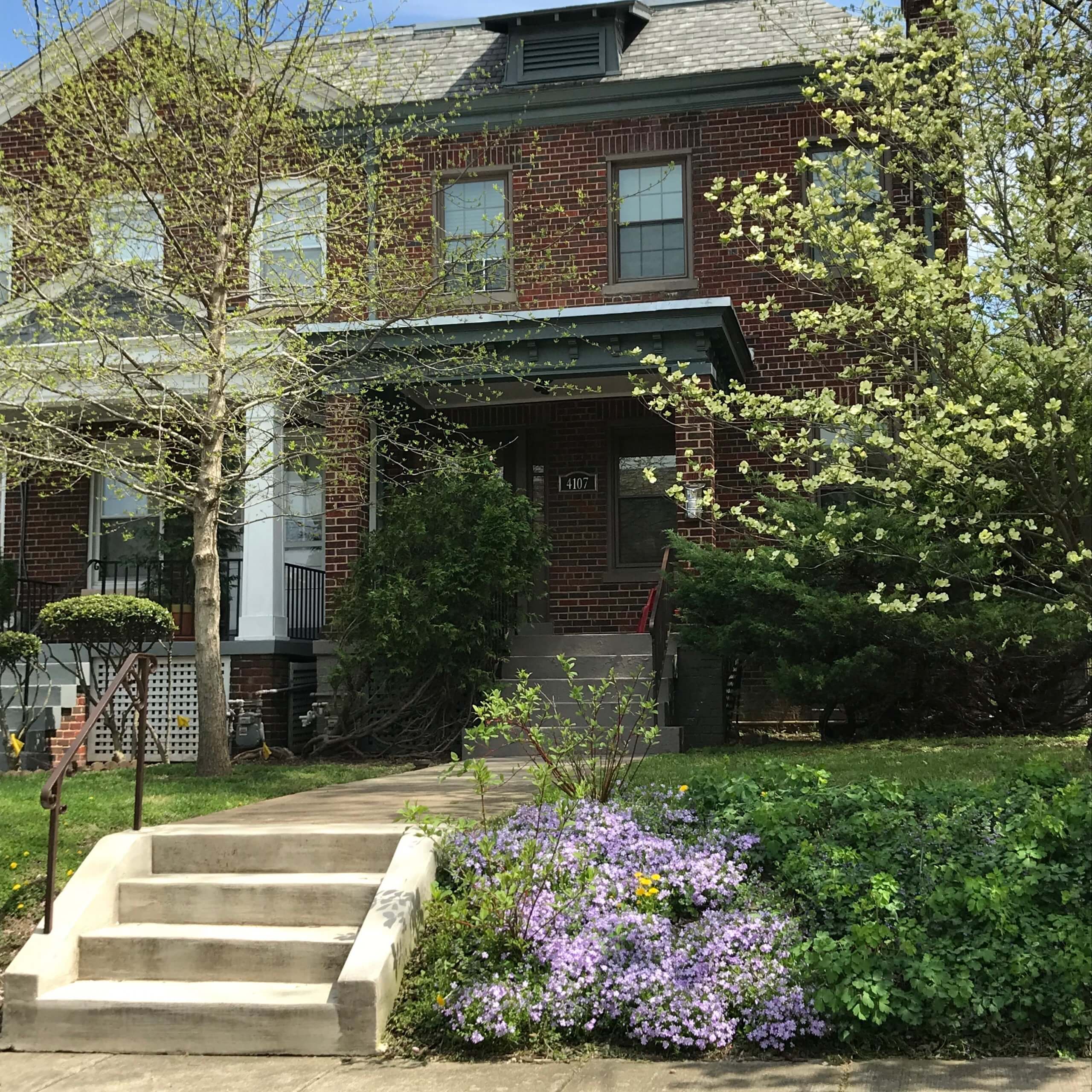 Investing
How would you describe your overall investing philosophy or plan?
Be patient, be ready to act, be earnest in your hunting, don't just spend hours on Zillow looking at everything that everyone else is looking at, scratch around and stir opportunity up, phone calls are always magical.
I think of the phone as this wonderful tool to explore possibility. To use a poker analogy, you have to just keep folding hand after hand after hand, until you eventually have "the nuts" (i.e. the best possible hand), and then go in big!
[Chad: Joe is a patient investor. And it's paid off. But that patience is paired with HUSTLE where he proactively reaches out to a lot of owners of potential properties. If you're patience AND diligent, good things happen as an investor.] 
What is your approach to debt?
I love it! Haha.
Really, I think debt is like many other things in life–if you use it wisely and conservatively and don't get addicted to it, it can be a wonderful tool.  Debt has allowed me to grow and leverage and not be stuck with just one property. It's just a tool that must be respected.
This is where terms come in. All debt is not the same, of course (terms are the difference maker).  I still think the 30 year-fixed conventional loan is one of the most special things in the world, and not found in many countries. Go to Canada, Britain, New Zealand and you see advertisements for home loans that are "5 years fixed!" and I'm like "What happens after 5 years?"
[Chad: Dave Ramsey "Debt is dumb."  Joe Breslin "I love it!"  Lol.  I'm more in the Joe camp. And I share my philosophy on debt (and Dave Ramsey) here.]
What has been your best investment?
My wife, by far.  All of my property and income and ventures would be nothing without her by my side.  I'm so lucky to have her. Aside from that, it's obviously been my investment in my education.
What has been your worst investment?
My first property in 2006, a single-family house, had an adjustable-rate mortgage (as did many loan products at that time).  I got lucky in that the property held its value fairly well because I was lucky enough to be in DC during the recession. I was eventually able to refinance into a 30 year fixed, but I could have easily lost my shirt like many other people if I had been in many other parts of the country. At the time they all seemed solid and investment grade.
Financial Independence
Did you take any mini-retirements/sabbaticals on your way to financial independence? If so, what were they like and when did you take them?
Just a decent amount of travel, like road trips to national parks. I also took some time off to get my pilot's license. I take little mini-retirements during the week, just visiting family in Philly or going camping in Shenandoah National Park.
And I took a long, luxurious leave when my daughter was born, and that was one of the most rewarding benefits of my "financial independence".  Just being there with her, being able to care for her, to help my wife get more sleep and enjoy motherhood more–one of the best experiences of my life. And all of it was because I had so much time to spare and passive income rolling in.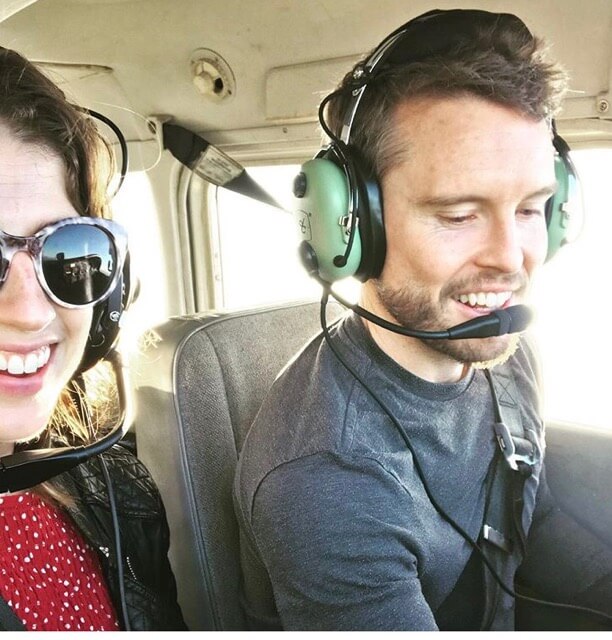 [Chad: I've known Joe for years in a small mastermind group we have together. And the description of his lifestyle here is real. I'm always impressed how Joe uses his financial freedom to spend his TIME on personally satisfying activities – like hobbies and being with his family.] 
Do you still work? If so, what does that look like for you?
Yes, a little.  Mostly around tax time I jump in and give a little input/clarification.  I also jump in pretty heavily when we have a potential deal in the hopper or when we're trying to refinance a building.
But we've slowed down on acquisitions in the last 2 years because we're happy with our portfolio. We're also pretty bearish about property values in DC. We don't want to chase yield outside of our hunting ground.  We think something will eventually give, and we'll have an easier time shopping again. We're not interested in competing with other buyers right now who are all gassed up on cheap debt and just wanting to keep their construction crews busy, while accepting less than ideal returns. That is a sign of madness to me.
We're just focusing on improving what we have, enjoying what we have, and waiting patiently for the days when buying is more fun and cheaper and there's less competition.  As Warren says, "Why jump over a three foot hurdle, when you can step over a 1 foot hurdle?"
[Chad: Joe answered these questions in January 2020. Clearly, a lot has changed with the spread of the Coronavirus and its impact on the national economy. I am sure Joe will be ready to buy as more deals become available, and his patience will have paid off.]
What are your approximate annual personal expenses? (a range is fine).
Like I said, no housing expense, so pretty low. I'd say we operate on about $4k monthly (travel, eating out, car insurance, 3 days of nanny per week, groceries, etc)
Can you explain your post-financial independence income source(s) for living expenses? (i.e. rental income, stock dividends, sale of stocks, pension, a business, etc).
I'd say 85% rental income, 10% property management, 5% is a mix of stock returns, whole life insurance investments, Roth, etc)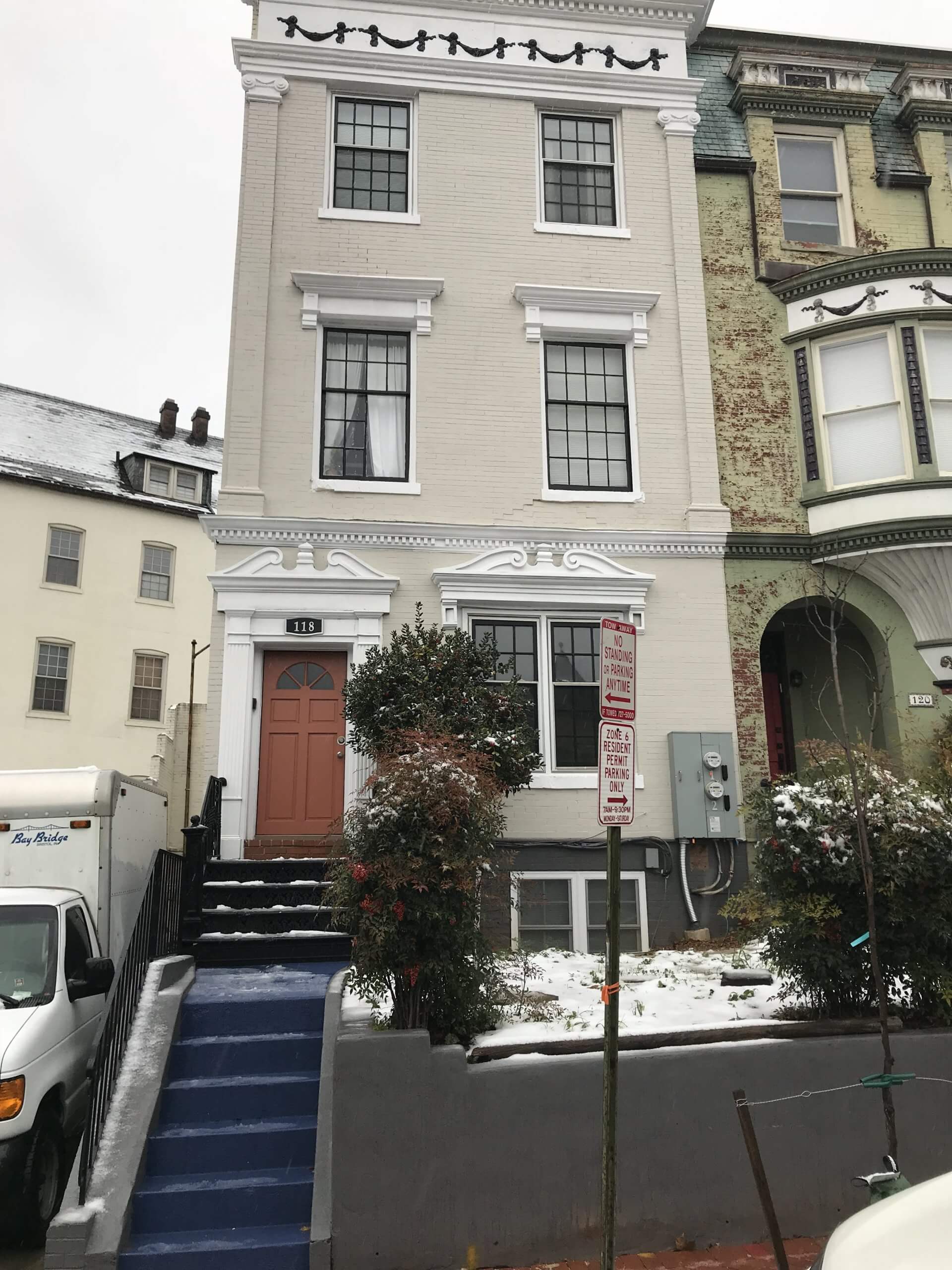 Doing What Matters
What causes, ideas, or people matter most to you?
I am all-in on the local homeless.  I want to help house, serve, and connect homeless people with people who have more advantages and resources.
Also, I am deeply concerned about international health. It's so cheap and easy to vaccinate/deworm children in developing nations and can be the difference-maker in their lives.
[Chad: Joe and I have had many great conversations on the topic of giving back. He recommended (and I read) an excellent book called The Life You Can Save by Peter Singer. It's about effective altruism and doing your part to end world poverty. It's had a big impact on me, and the book and Joe's example were both influences on my decision to donate 50% of Coach Carson, LLC profits to charity.  So, thanks Joe!] 
If you could spend your time doing anything on a regular basis, what would it be?
It's meditating and reading.
More on reading:  I spend about an hour a day reading something non-work related. And I do it first thing.  Usually, it's something inspiring/self-help or biographical, occasionally fiction.
I have a very small intake of the daily news (I'll scan NYTimes, The Atlantic, and The Washington Post for 5 minutes daily just to get the headlines, but overall the daily news is highly useless. haha).  Daily news always makes me think of Stephen Covey's "Circle of Concern vs. Circle of Influence").
The only thing I have delivered is The Economist (comes weekly). I have subscribed for about 15 years, and I just love their perspective and love having a weekly/bird's-eye/outsider view of the US specifically, and the world generally.
I also must work out for about an hour 5-6 days a week.  It's free therapy for me. I just love working out.  It holds my life together, I think 🙂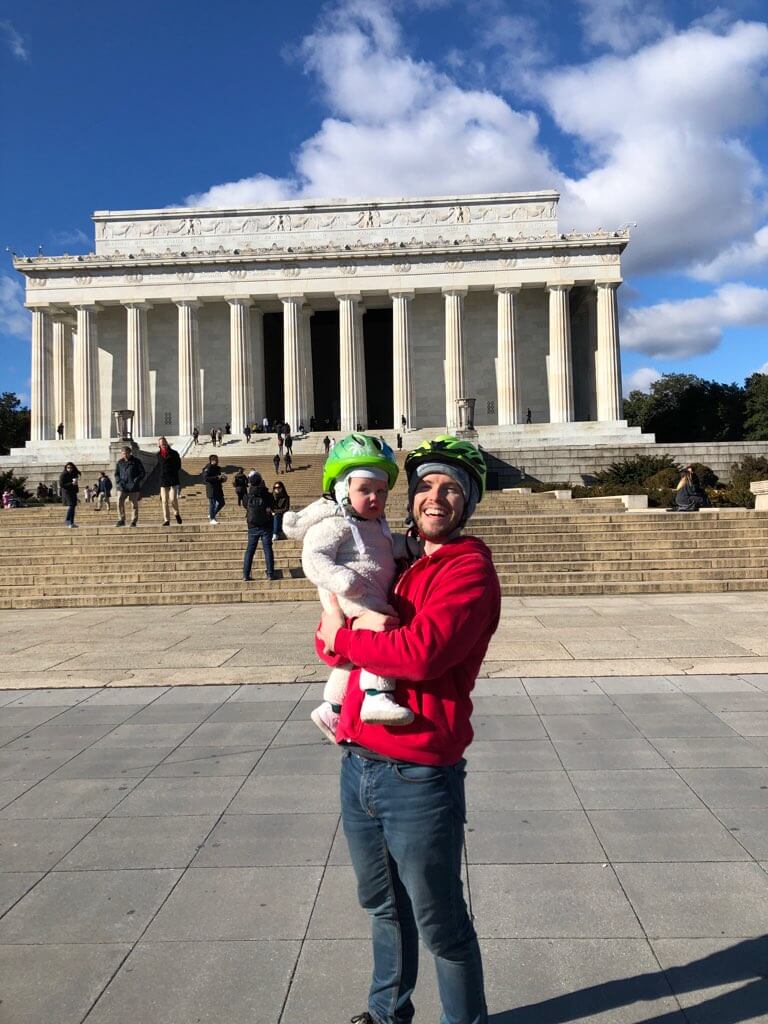 Final Tips & Recommendations
What concerns do you have for the future? How do you plan to address that?
Pivoting hard away from for-profit ventures and going all-in on non-profit work/housing the homeless affordably, and helping them be surrounded by community and services.  I'm still skating both ice rinks (my business and non-profit work), but have made serious strides to non-profit work mainly.
[Chad: Joe has some really interesting ideas to use his real estate investing and capital raising skills to buy dilapidated properties, like old hotels, and turn them into housing for the homeless. By partnering with other homeless non-profits, he can fill a need with a challenging societal problem.] 
What books, blogs, podcasts, and/or YouTube channels have helped you to get started or do you just find extremely valuable? (Can be categories in business, investing, or life/philosophy – other than a sacred book) .
So many books:
I also enjoyed the shit out of reading baby books before and after Edith was born.
[Chad: What a list! Thanks for sharing.] 
Any big mistakes you've made that others should avoid?
Spend money on buying books even if you think you don't have the money for them.  Like Jim Rohn has said, "When you buy a book, you're paying for the pages and printing, and cover, and distribution.  The ideas come for free."
When I was in my twenties and on a tighter budget, I would go without certain books because I thought I could only borrow from the library.  Don't limit yourself on knowledge. Pay for it.
[Chad: I love this. I do get a lot of my fiction reading from the library. But non-fiction or biographies I really love, I buy. My notes, underlining, and dog-eared pages are a valuable journal that I revisit often. Books and other forms of education have been my best investment, without a doubt.] 
Anything else you'd like other current or aspiring financial independence seekers to know?
I meditate daily and have done so for about 4 years.  I think this alone has greatly increased my general life awareness, has given me a strong sangfroid (calmness when things heat up), my general sense of gratitude, and serendipitously, I get my best ideas and solutions while meditating (i.e. not thinking directly about the problem).
[Chad: Joe – you're awesome, friend. Thank you for sharing your story and wisdom with all of us.]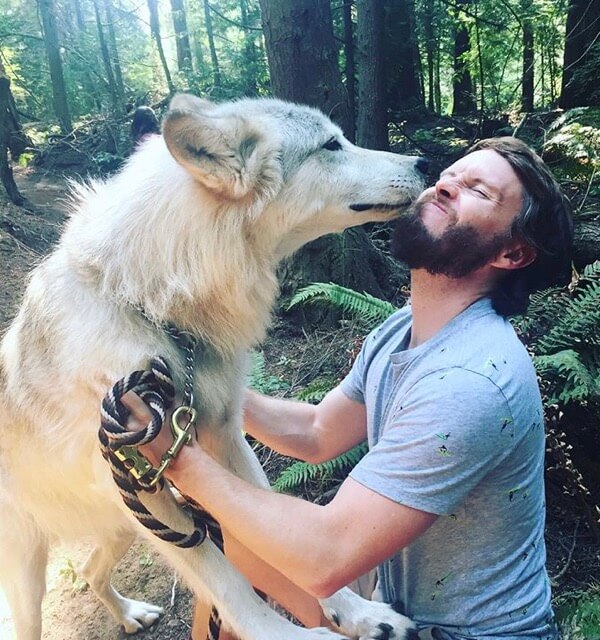 If you have any comments or questions for Joe, please leave them below.
Get My Free Real Estate Investing Toolkit!
Enter your email address and click "Get Toolkit"