This is another edition of my Getting Started Interview Series. In these written interviews, I ask investors all the details of how they got started in real estate investing, and then I share their answers with you! You can see an archive of all my blog interviews here.
Today's interview is with Tony Balzotti, a 28-year-old military reserve member who saved his deployment earnings and used his housing allowance from the GI Bill to start buying rental properties. I am very impressed with Tony's hustle and his story, and I think you will too.
Take it away, Tony!
Personal
Name
Tony Balzotti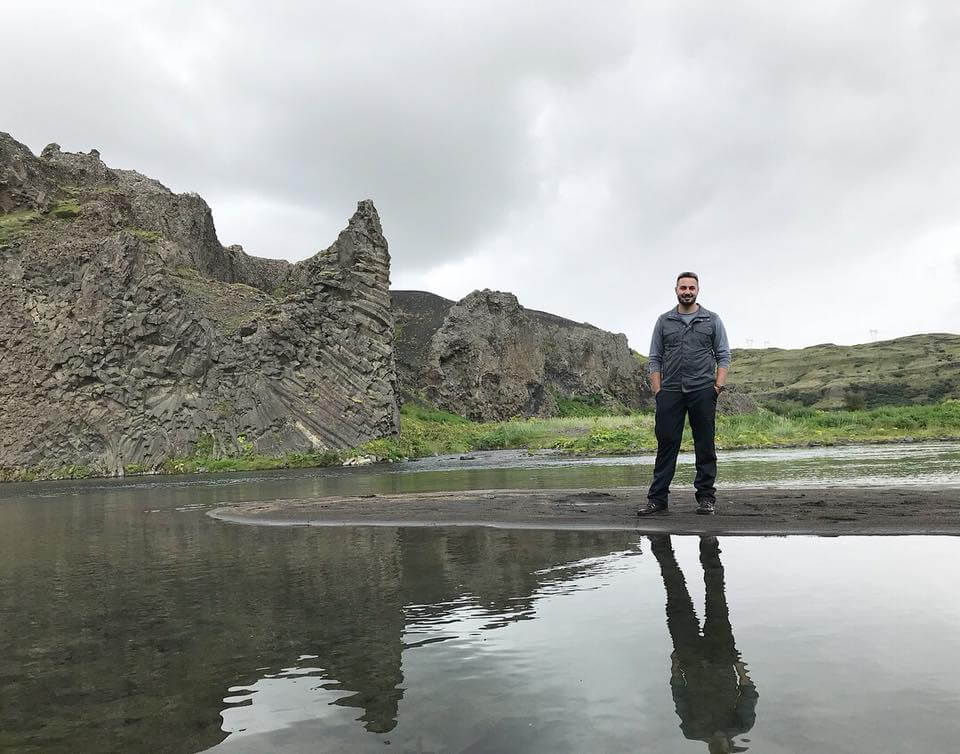 Age (and your spouse/partner's age, if applicable)
28 / Not married
Do you have kids? (if so, how old are they?)
No kids
What area of the country do you live in (& urban or rural)?
Central Massachusetts / Rural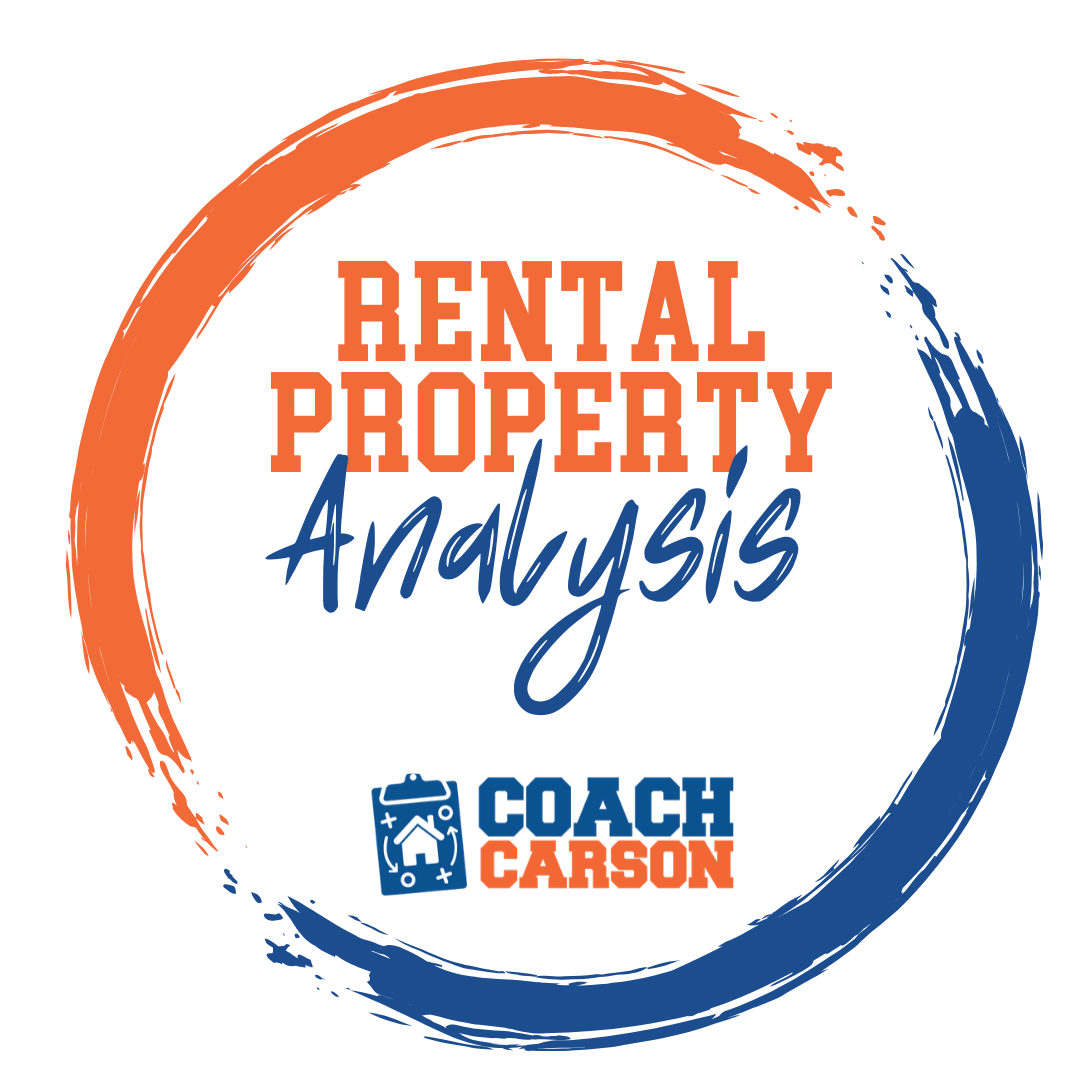 A course by Coach Carson that teaches you how to run the numbers so that you can confidently analyze and buy profitable rental properties. It also includes Coach's rental analysis spreadsheet.
Get the Course
Career/Source of regular income (and non-income producing careers like stay at home parents or volunteers count just as much or more around here!)
BAH (Basic Allowance For Housing) from GI Bill – this is how I originally gained the freedom to pursue real estate investing.
Passive income through buy and hold real estate
What hobbies do you enjoy? What do you do for fun?
I absolutely love to travel. It's one of the big reasons I got into real estate investing.
I set a goal for myself when I was 21 to travel overseas at least once a year. I'm hoping 2020 will become my first two trips a year. My goal is to continually grow that number, hopefully changing this figure to months per year instead of trips per year in the near future. I would love to live somewhere exotic for 6 months to a year.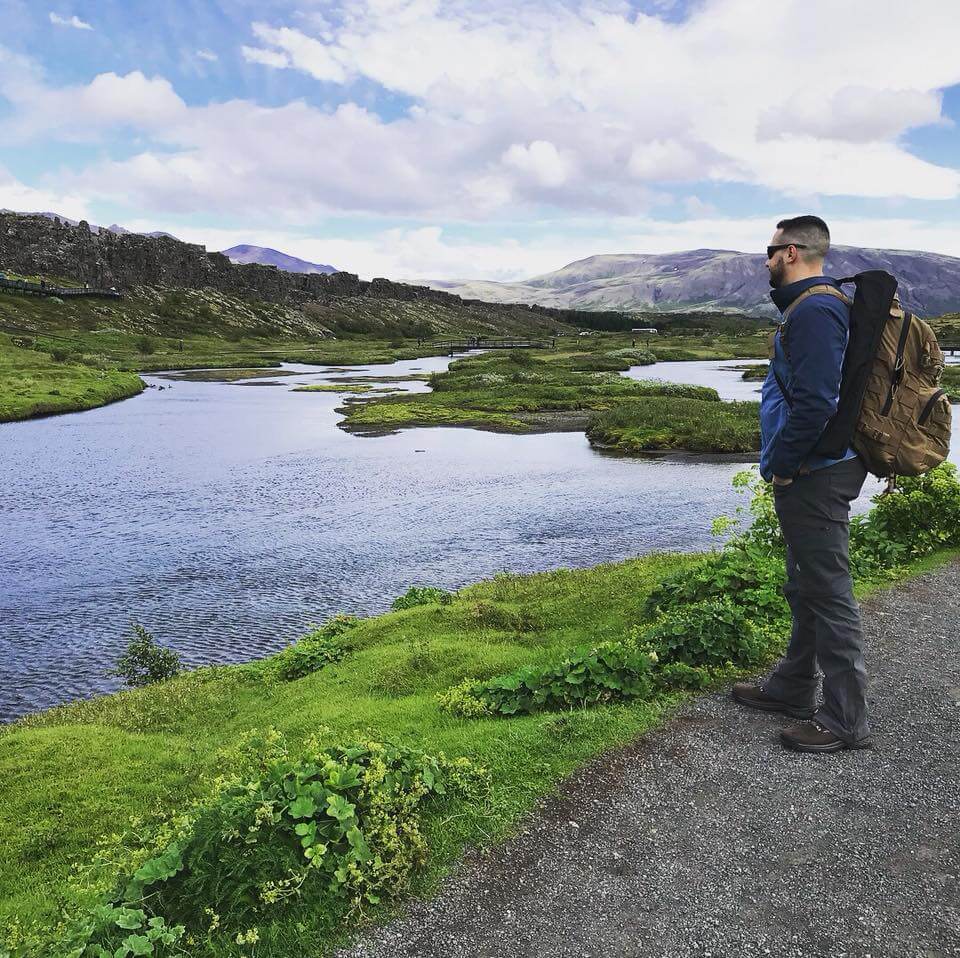 For hobbies I do on a more regular basis, I enjoy exercising (gym/ basketball). Fortunately for me, one of my favorite things to do is to look up real estate. Looking at different markets and property types has interested me since I was a teenager.
Another one of my favorite things to do is to renovate. I don't absolutely love every task but there is nothing more rewarding to me than to see the impact I have made on a property. The properties I have purchased are old and run down. Bringing these properties back to life feels great. I love the reactions from neighbors who appreciate that I'm no slumlord like most of the investors in this market. My tenants appreciate the quality and it shows in how they care for the units.
[Chad: I definitely appreciate and share all of these hobbies, Tony! And having fun with finding and remodeling real estate really is helpful. If you can make this whole business a game that you enjoy, it becomes a lot easier to also make money from it.]
A fun/interesting/little known fact about you?
I almost didn't graduate high school because I skipped so many days of school. Luckily for me, I joined the military and straightened out!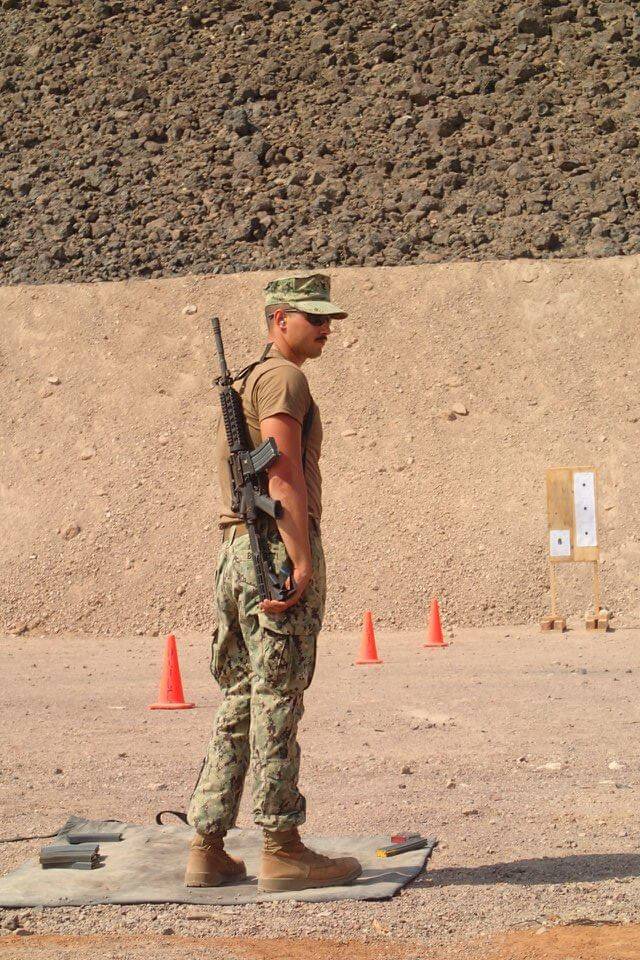 [Chad: The rest of the Getting Started Interview questions are based on the steps I teach for getting started with real estate investing inside my online course & community Real Estate Start School, which opens for enrollment each spring and fall.
1. Wealth Stage
How long ago did you begin investing in real estate?
My first investment was a $260,000 single-family house with my ex when I was 21 years old.  I wanted to buy a multiunit property, and she wanted a house. But we settled by letting her put her name on house title and the loan, and I got to pick the house.
So, I found a nice part of a rough town that bordered a very nice town. I knew the area would see major appreciation because just a few streets over, technically in the next town, houses were selling for 100k more.
I did most of the renovation to the house, roughly about a 20k renovation with a lot of sweat equity. Then fast forward to 24 years old, and I had the opportunity to sign up for a military deployment to save up funds.
At about the same time, my ex and I broke up. She sold the house for almost double the purchase price ($429,000). No commission for this guy! I wasn't even able to get my grill! Unbelievable, but at least I learned a lot and got great hands-on experience.
Financially this first deal was a loss for me, but it also reassured me that I knew what I was doing. And I became convinced that real estate could guide me to financial freedom if I stuck to it. I deployed and came back with some funds to finally buy my first multi-family property.
[Chad: Thank you for sharing this story, Tony. Most people only share the deals that went well! I'm impressed that you turned a negative into a learning lesson that's helped you grow as a person and as a real estate investor!]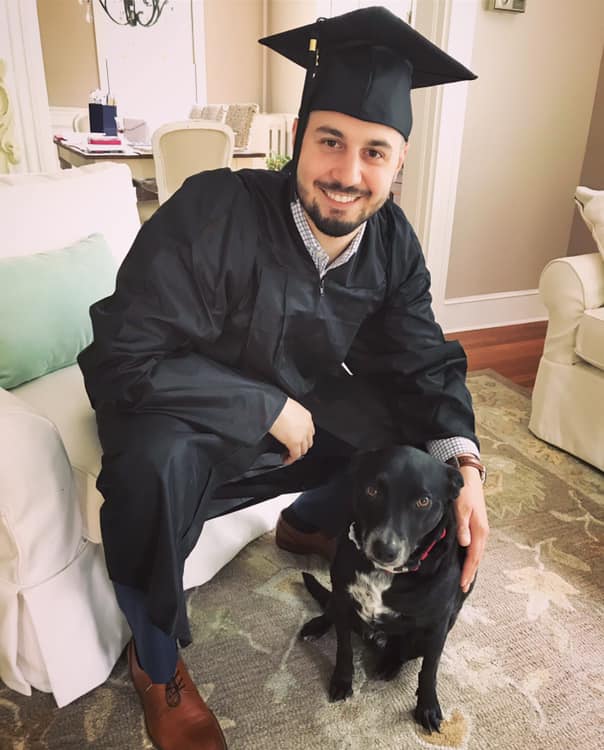 What was your wealth stage when you began investing in real estate? (I define wealth stages as 1. Survival 2. Stability 3. Saver 4. Growth 5. Income/Withdrawal.  See this article for further explanation. It's ok to make a rough guess here.)
Saver.
When I first began my real estate investing career, I had paid off all of my debt and had saved up a 50k nest egg. I was then able to cut all of my living expenses by house hacking a 3-family property. Once these units were renovated I was actually profiting $500 a month to live there.
[Chad: I sure love house hacking as a first home! Living for free (or positive cash flow!) is such a beautiful thing. It gives you such a strong financial foundation to build upon, as Tony demonstrates perfectly.]
Has your wealth stage changed since starting investing in real estate? If so, what is it now?
Yes. Growth.
I currently have 5 units, plus I have a new 3-family (triplex) under contract. My original 3-family is now profiting me roughly 2k a month and has 100k in equity off of a 35k investment.
I am still living for free in another house hack (a duplex), and I have been reinvesting all of my profits into renovations and the purchase of the new property I have under contract.
By doing the majority of my renovations myself I have been able to gain a great amount equity on small investments while also increasing my rents. I'm at the point that I am very confident in my ability to profit in this market and looking to grow my portfolio to 30 units over the next couple of years.
[Chad: This is an excellent demonstration of how to build wealth step-by-step using multiple house hacks. The original triplex became Tony's cash-flowing rental property. And now he is building cash and confidence to make a new purchase to continue the wealth-building cycle!]
2. Real Estate Investing Strategy
What was the primary real estate investing strategy that you used to get started?
House-hacking has been my primary way to get started. I house hacked my first 3-family. I took a full year learning the business and building renovating skill sets.
Once my year of owner occupancy ended, I started looking for a new property. After some time spent searching I found two off-market properties right behind my original 3-family. I am currently house hacking the duplex and using hard money on the purchase of the new 3-family. At the beginning of 2020, I will be looking to house hack again to help accelerate my growth.
Has your strategy changed since then? If so, what is it now?
Unfortunately, I can't house hack my way to multiple properties per year. I will likely house hack one more semi-local property once my owner-occupancy period is up at my current property.
I think what makes the most sense for me using hard money or a private lender to fund my next purchases. Since I currently have unconventional income it is challenging to find quality conventional loan options. The major advantage for me using hard money is the down payments are much lower than going conventional. This can also help me accelerate my growth by allowing me to keep a solid cash reserve.
[Chad: I had a similar dilemma when I started investing. As a full-time real estate entrepreneur, I did not have steady, documented income to get traditional financing. Although it was a challenge at first, it forced me to learn how to use creative financing like seller financing, lease options, and private money. And to this day those are still my preferred financing sources, so the initial challenge turned into a benefit!] 
3. Target Investing Market
What regional market do you invest in? Why did you choose it?
I invest in Central MA. There are a few things I like about this market:
Low purchase prices will allow me to grow faster.
High cash flow will allow me to "retire" faster.
Planning to buy and hold long term, chances are the Boston inflation train will reach this area over the long span I plan to hold. Boston is under an hour away.
Worcester MA, the next biggest city to Boston and is growing at a rapid rate. This major city is only 30 minutes away.
Parts of Gardner, MA are opportunity zones. This opens opportunities for tax free returns down the road.
Since this is a struggling area, the town has been receiving grants from the state to improve the public areas. This has resulted in many updates that will organically help increase the property values.
[Chad: Nice market analysis, Tony! I have a process I use to analyze a potential target market, and you hit a lot of the key points. I particularly like that you are purchasing good cash flow now and the properties also have the potential to appreciate if your area is in the path of progress. Those types of properties have been some of my best deals.]
Do you have a particular sub-market or neighborhood where you like to invest within your market? Why do you like it?
I invest directly off of the downtown for a few reasons:
The town has been spending money and effort into updating the downtown which can potentially lead to appreciation for my properties.
Easy to find renters because it is a very walkable location and also is right off the highway.
This specific area is considered an opportunity zone, not all of the town is.
Have you chosen a particular real estate investing niche to focus on, like a type of property (ex: single family houses), a certain price range (like A, B, C, or D properties), or a type of end customer (ex: student rentals)? If so, why?
I have chosen the long-term/multi-family niche to focus on. The properties are D properties in a C neighborhood. The reason I chose these properties is because I can build a large amount of equity and dramatic rent increases by doing renovations myself. To get my investing career started, I feel it is best to maximize cash flow as a security net to open up options.
4. Investment Property Criteria
What formula or numbers do you use to decide if a deal is a good one?
Honestly, I don't have much of a formula in place right now. The goal is to find properties undervalued that have large cash flow and equity gain potential.
If I had to put a hard number on it I would shoot for at least 20% under value in the current condition. I also like to find properties with high bedroom count in each apartment. This allows me to have less units and higher rent.
Another major thing I look for is small or no yards. I remove the grass and replace it with a stone. This allows me to save money in the long term and save a ton of time with limited maintenance.
The long term plan is to self manage and do the maintenance myself. Reducing the number of units to reach my cash flow goal and limiting yard maintenance is key in reducing my working hours.
[Chad: I like that your criteria include maintenance considerations over the long run. Few investors pay attention to that, yet it's one of the most important factors for the long-term profitability of a property.] 
5. Your Team
Do you have any "inner circle" team members like a spouse, business partner, or mentor? If so, how have they helped you to get started.
Definitely lacking on the inner circle. I'm more of a DIY type of person, and I am currently working on getting my real estate license to help me be more hands-on in the complete process.
My mentors have all been through books and podcasts. I listen to Bigger Pockets religiously and I would say that has been the biggest outside contributor to my success. I spent an entire year when I was deployed studying successful investors to come up with a fitting strategy.
[Chad: This is the beauty of the internet age. You can get virtual mentorship from other investors, particularly on trustworthy sites like Bigger Pockets (and CoachCarson.com for that matter!]
What other team members have been crucial to help you get started?
If I was to give credit to one person for helping me really get going it would be Robert Kiyosaki. I hate to be a broken record but Rich Dad Poor Dad was such an inspiration and really helped me refocus and put an actionable plan in place.
[Chad: So many people mention that book for a reason. The ideas are so simple yet so important and powerful.]
6. Financing & Cash
What type of financing did you use for your first deal (or deals)? And was it difficult to obtain this financing?
I'll list the deal in order:
FHA loan – 3-Family, not difficult
Home Possible, this is at 5% down product. Used on Duplex, not difficult.
Hard Money, 3-Family, took some time getting the details from all of the lenders to find a good fit. The biggest challenge is finding a good contractor to quote the job and give me an estimate. When using hard money I have found you definitely have to be on top of what you are doing because there is minimal support.
Do you plan to continue using this financing in the future? If no, what financing is next? Why?
I would like to repeat owner-occupancy loans as much as I can. I think for the time being I will be doing more hard money loans. With my income, it is difficult to get conventional financing so this seems to be the best low down payment option.
Not sure how likely this is to happen in the near future, but my ideal lender would be an individual that will 100% finance everything for a % interest on their money. Once I am more established I will be seeking that.
[Chad: Tony, I think you'd be surprised that many private lenders could meet your criteria for an ideal lender. They can often be lower interest than a hard money loan and you can continue doing business for years and decades (I have!).  It just takes some time to network and find the right ones.]
Where did you get the cash for your first down payment, fix-up money, and reserves? How much did you need to raise?
My original funds were built up from my deployment. I saved 45k which was enough to fund the purchase and rehab of my first property.
[Chad: I think it's really amazing that you served your country (which I and many others are thankful for) while also having the self-discipline to save that much money to start your investing business.]
 7. Deal Finding
How did you find your first deal(s)? What was the owner's situation that motivated them to sell?
My first deal was very simple. I found the property on MLS, and I went to see it the first day it was on the market. The owner had bought the multi-family hoping to help his daughter who lived there so he could pass it onto her.
Unfortunately for him, she was not responsible, and he realized she wouldn't be able to take it over. Since she couldn't take it over, he had no interest in continuing to own the property.
Did you try any deal-finding strategies that didn't work?
The only other strategy I have tried other than using the MLS was searching on Craigslist. This is how I found my current duplex and the property I have under contract.
How many potential properties did you look at and/or make offers on before buying your first deal?
I made offers on 2 other properties and looked at roughly 50 properties in person. I probably analyzed 1000 properties online before buying my first multi.
[
Chad: Looking at MANY properties before buying your first one seems to be a common theme for many new investors. My theory is that it's a natral part of learning your market and paying your dues. But some new investors give up before making it through this process.  If you'd like to go even deeper on this topic, check out my course Real Estate Deal Finder and get 30% off using the coupon code THIRTYOFF-DF-GSI]
Your First Real Estate Deal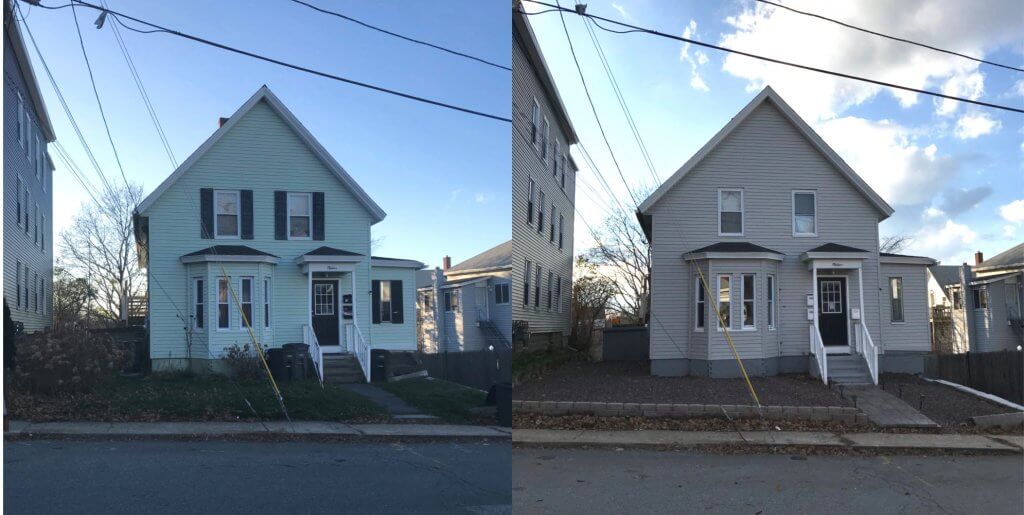 Five years after I felt ready to buy a multi-family, I was finally in a position to make it happen. While I was overseas I spent every second of my free time studying up on investing in real estate. I also isolated a few cash flow markets I was interested in. Then I finally purchased my first 3-family at 26 years old.
What were the basic numbers like purchase price, remodel costs, rent, resale price (if applicable)?
Purchase Price: 163k
Remodel: 30k
Starting rent total of 3 units: $2700
After Renovations rent: $3800 + coin-op laundry (roughly $100 per month)
Still holding this property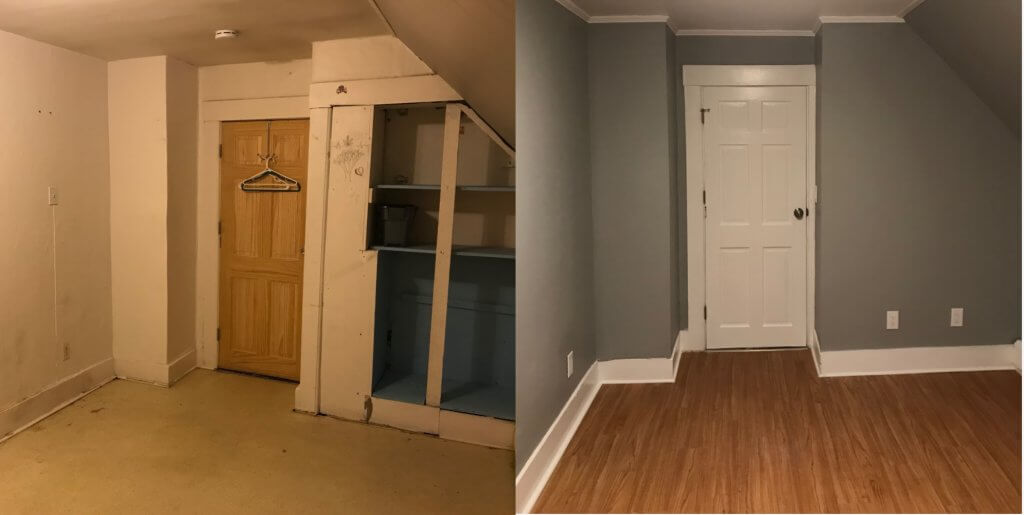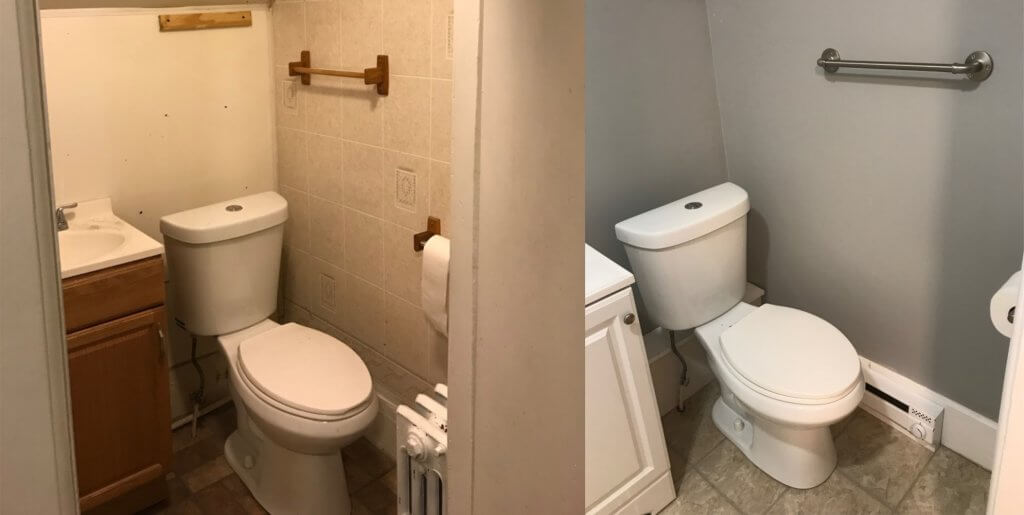 What were the biggest struggles and challenges on the way to your first deal?
The biggest challenge for me and probably many others was maintaining the mental drive. Since this isn't the normal path to success many people are against it. With constantly receiving negative feedback it can be hard to keep your motor going.
[Chad: This is a really good point. Not everyone (especially people you care for you) will believe this is the right path. Being an entrepreneur can be a lonely road, and it's a big reason I participate in and offer a course and an online community.]
What has been the overall effect of this deal on your life? Lessons learned?
Getting started was the greatest thing I have ever done. The extra income I receive from this property is such a stress reliever when it comes to monthly budgeting. Since I have minimal expenses due to my house hacking strategy, this income is pure profit for me to reinvest.
The biggest lesson I learned is to block out the noise from others. I have learned to fully believe in what I am doing and to have faith in my process.
In the world of real estate there are a lot of talkers. I have learned to be selective about who I work with.
Final Tips & Recommendations
Dedicate the time to learn the field you want to invest in.
Once you have studied up on your path, DO IT! I know so many people who have been talking about buying property for years and haven't taken any action. The majority of what you will learn won't happen until you start so don't delay it longer than necessary.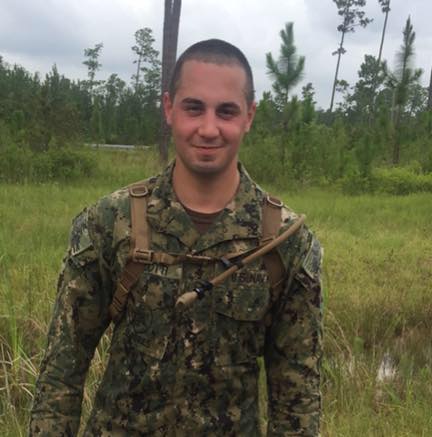 Bonus Tip – How to utilize your military G.I. Bill to Achieve Financial Freedom in 3 Years
Year 1
Find a school in a high-cost living area to maximize your housing allowance. I personally found it was best to find a school that allowed for accelerated night classes so I could use my days to renovate. This also allowed me to finish my undergrad degree in 2 years and still have G.I. bill time left over to work on my masters.
House hack a multi family property in a high cash flow market. This allows you to use your housing allowance to be invested into improving your property, building equity and raising rents.
Ideally this property is a 4 family or a good deal on a 3-family. The reason these work best is because most lenders want to see you "improving" your living situation with each house hack. This often means reducing units or moving to a higher class area.Higher class areas tend to produce less cash flow in general.  3 & 4 Families will also have the highest cash flow potential. This is typically the goal to accelerate towards financial freedom.
Year 2 (this is where I am in the process)
Repeat house hack / renovating process after completing owner occupancy period and find another multi-family.
 If you had started with a 4 family, you now have the ability to find a 3-family in the same market. At this point you should be profiting from property one, continue receiving your housing allowance and living for free. At this point you have two streams of income that should be pure profit to reinvest.
Year 3
Repeat house hack and investing process. At this point you should have two cash flowing properties, you are receiving housing allowance and living for free.
Congratulations, you have now been a landlord for 2 years and your rental income can be used as qualifying income.
At the 36 month marker you can owner occupy again. At this point you can buy a long term home if you please and your rental properties should pay for your home and expenses.
Use your degree to pursue a passion of yours!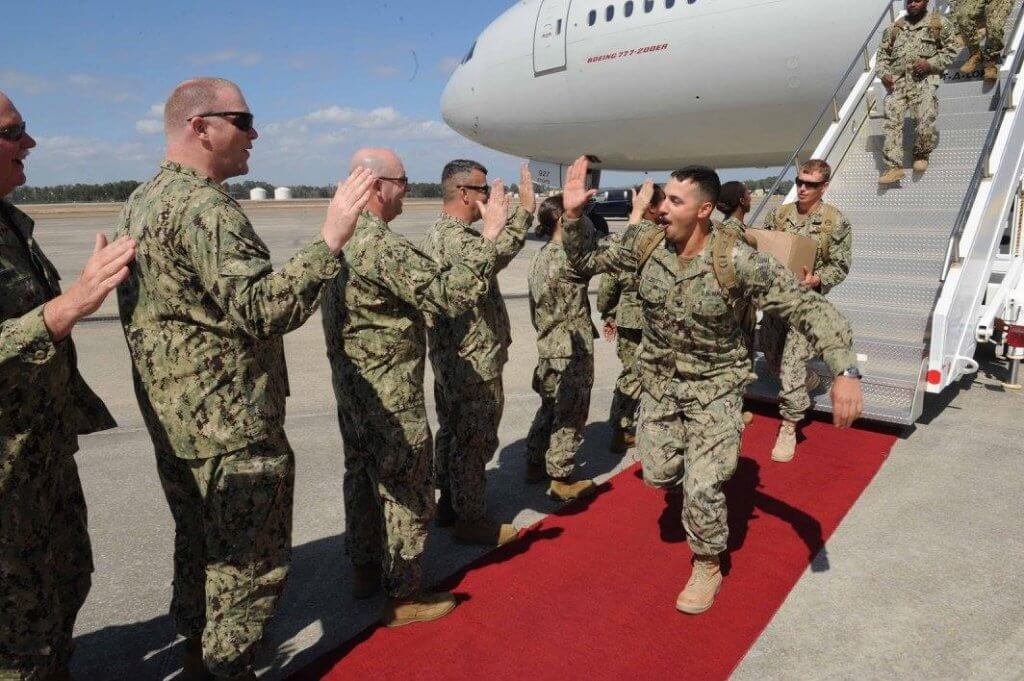 What books, blogs, podcasts, and/or YouTube channels have helped you to get started or do you just find extremely valuable?
Any big mistakes you've made that others should avoid?
I have had zero luck attempting to pay contractors time and materials (this means you pay the contractor after the fact and not agree on a price ahead of time). Contractors will take advantage of you and milk every job. Don't let a low hourly rate tempt you! I have now moved to a model using a contract and a set estimate.
[Chad: Good advice! This especially makes sense for bigger remodels. I have found a couple of cases on smaller projects where I trust the contractor to let them charge me after based on time spent.] 
Anything else you'd like other current or aspiring real estate investors to know?
It's not going to be easy but it's going to be worth it. Don't let others hold you back from pursuing your goals. Know your craft and execute!
[Chad: Thank you to Tony for sharing all of these amazing details about his story. I am extremely impressed with everything you've done. Thank you first of all for your service in the military. And congratulations on leveraging your military earnings and GI bill into wealth-building that will give you freedom for the rest of your life. ]
Do you have any questions or comments for Tony? Be sure to leave them in the comments below. And you can stay in touch with Tony on Instagram (@tony_balzotti), Facebook (@tony.balzotti), or email ([email protected]).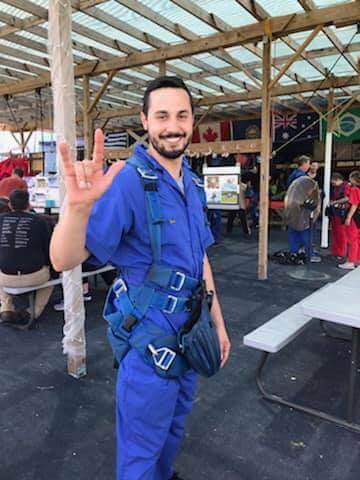 Get My Free Real Estate Investing Toolkit!
Enter your email address and click "Get Toolkit"