Mr. Money Mustache (aka Pete Adeney) is a 46-year-old father who retired at age 30 after he and his then-wife saved about $800,000.   He also started sharing his philosophy of simple, happy, bicycle-filled living on his now wildly popular blog at mrmoneymustache.com.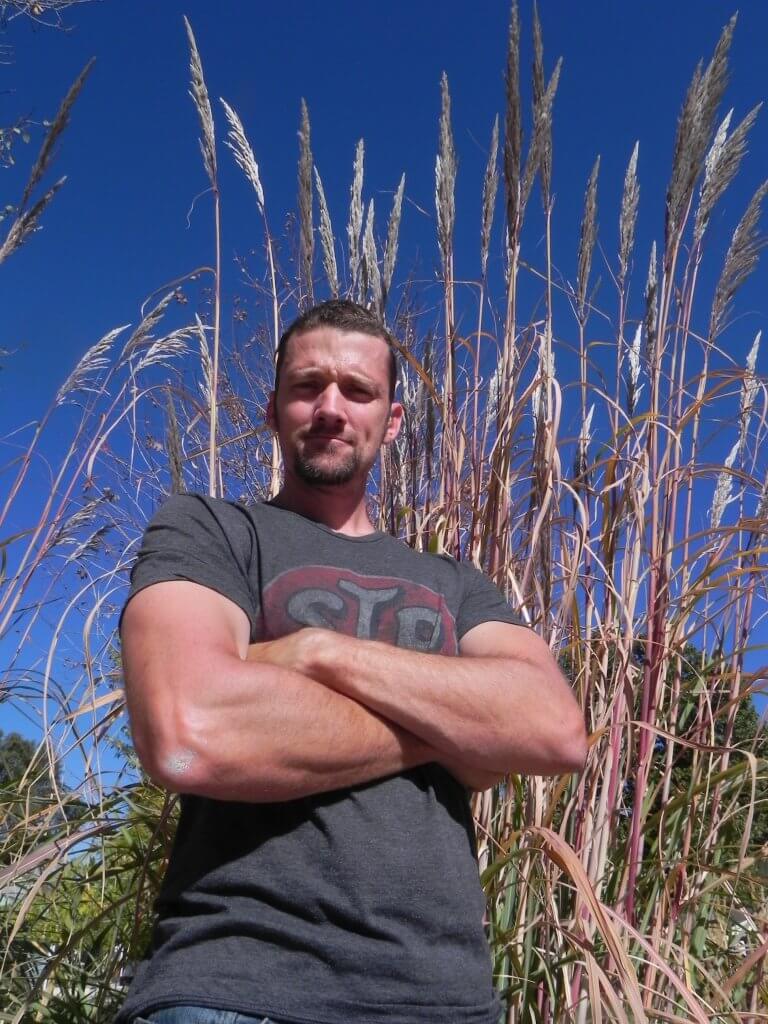 I first met Pete at a meet-up in Ecuador called the Chautauqua.  While hiking around the rim of a dormant volcano, we talked about life, city planning (a mutual side-hobby of ours), and real estate.
I quickly developed a respect for Pete's quirkiness, intelligence, and authenticity. His blog persona is larger than life, but the real Pete lived the same principles touted in the blog.
So, when I had a chance to reconnect with Pete during another meetup of friends at a mountain house in Colorado, I asked if he'd take 10-15 minutes for an interview that I could share on my podcast and YouTube channel. He was nice enough to agree, and I'm excited to share it with you.
The interview isn't long (less than 15 minutes), but in that time we got into the topics of life after financial independence, Pete's ideal day, parenting, doing work with purpose, and tips for those aspiring to financial independence.
Enjoy!
Listen to the Podcast Here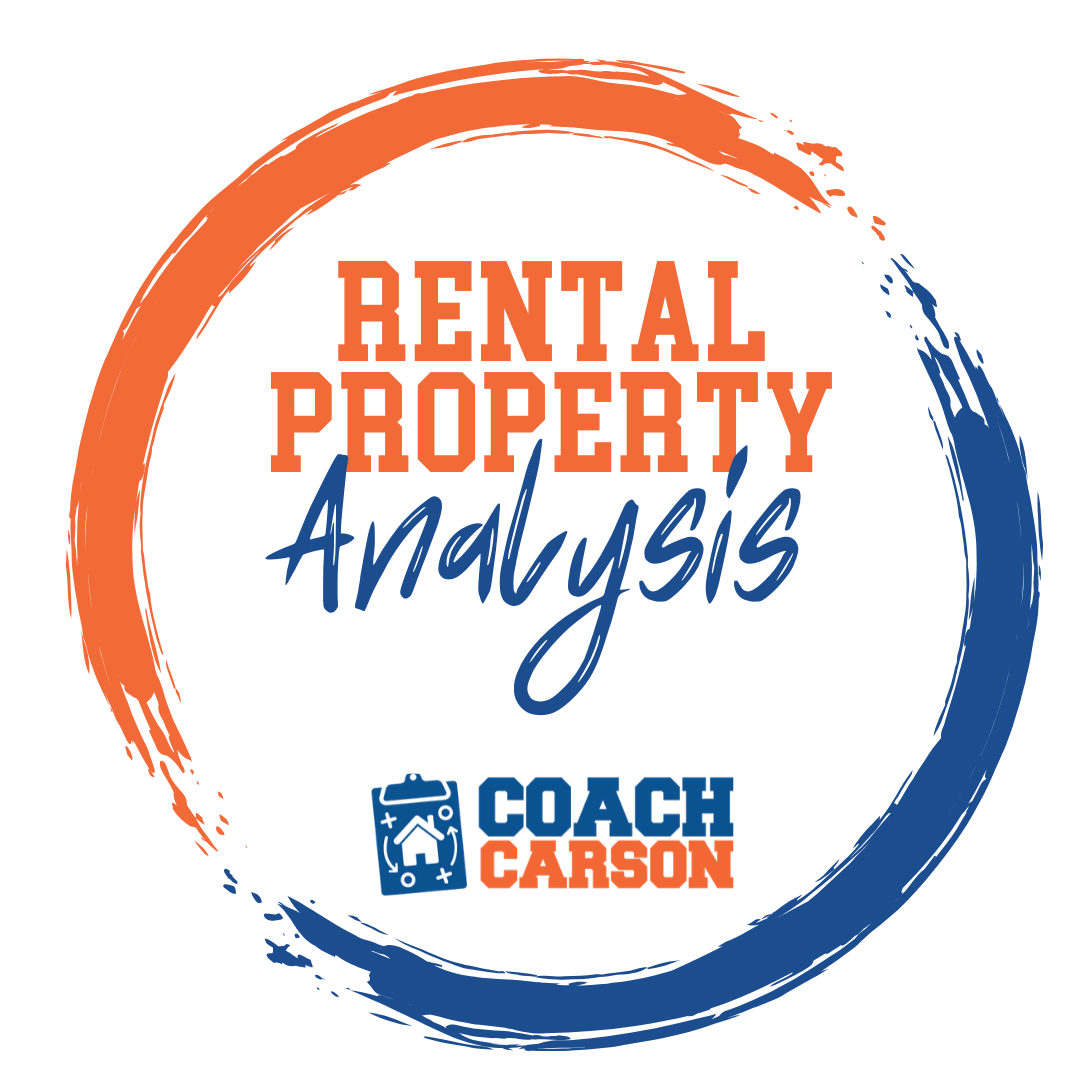 A course by Coach Carson that teaches you how to run the numbers so that you can confidently analyze and buy profitable rental properties. It also includes Coach's rental analysis spreadsheet.
Get the Course
Watch the Interview Here
Read the Transcript Here
Chad Carson: Welcome everyone. This is Coach Carson TV. If you're new here be sure to hit that subscribe button so you don't miss anything in the future. I'm really excited to be here today with Pete, my friend Pete. You might know him as Mr. Money Mustache.
Pete Adeney: Yeah, sometimes I'm not, right now I'm on vacation so I'm just Pete.
Chad Carson: So here on YouTube we'll call Mr. Money Mustache I'm going to call him Pete so thanks for coming to talk with me a little bit.
Pete Adeney: It's a pleasure, I think, we'll see how the show comes out.
Chad Carson: Well, we're here in Colorado. We were hanging out with some friends at a house having a lot of fun and it got me thinking about post financial independence. I talk a lot on this YouTube channel about real estate investing, I talk about some of the tactical stuff and I'm going to have a link in the show description for people to check out some of my favorite articles from you on your blog on the tactical stuff but I'm more interested in asking you today about some of the, just life what you do when money's not as much of an issue. So, I want to start with just a question, a day to day question. If you had to just wave your magic wand and you said, "Here's an ideal day or the types of activities I do during the day," I think people might be curious just what is that? What kind of stuff do you do when you wake up and say this is a good day?
Pete Adeney: Yeah. Okay. Well this is a good question first of all for me because on the blog I'm sometimes known for being a numbers guy and tactics but really I don't think about that at all because it's so long ago. I retired at 30 years old now I'm 45 so it's been almost 15 years of being retired. And at that point you're not really thinking about money anymore you're trying to think about just how to live good productive life with lots of open time and you can basically do whatever you want so you don't want to blow it. So I've settled through trial and error just I like to wake up naturally. I don't use an alarm clock but I still really need to work, I like to work hard and for me that means physical work.
Pete Adeney: So I started a coworking space. I basically bought a building in downtown Longmont, Colorado where I live and do a bunch of carpentry and renovation on that. And then we started signing up members which basically become friends and business partners for each other and for me. So my day just looks like more like just a local business owner who walks and bikes around town and does a lot of construction and occasionally helps people with their finances like having meetings or doing spreadsheets with them. And then that's about half of my time, that's the free time. And then the other half I'm pretty focused on being a dad because I have a boy who's 13 going on 14 so I like to spend unlimited time with him. So whenever he's available and not in school I try to put that first and then I throw my personal projects like work into all the spare time when he's busy with his friends or school or his mom. So that makes it so I never have to say no to him.
Chad Carson: Let's talk about parenting because it's something really on my mind a lot and sometimes I find the money part of the equation easier than the parenting part of the equation. I don't know if you find that sometimes.
Pete Adeney: Yeah and you have more kids than me too so.
Chad Carson: Yeah I've got twice the number yeah two instead of one. But one of the interesting things I think in your story is your early retirement, the beginning of that, leaving your job was actually in my understanding was to be a more full-time parent is that right?
Pete Adeney: Definitely yeah because I knew I'm not a great multitasker so it's always about know thyself. Some people are really good multitaskers. I always liked to be really focused at work and no compromises and then I want it to be the same when dad time was going to come up because I saw how hard it was for my coworkers who were trying to split the time. So I knew that by quitting work before my wife at the time and I knew that we wanted to have full time parenting for both of us. So it was a bit of a challenge but we were able to save up and quit because we had a fairly low cost lifestyle and only one child to raise too which is less expensive. And looking back that was the smartest thing we ever did. It was no questions, the kids it was like a freight train hitting us how intense it is to have a child especially a baby when you're not allowed to sleep or anything like that.
Chad Carson: Yeah. I think about so often in the financial independence discussions is about making trade offs and thinking about one thing versus another. At least for me personally when I think about all right end of my life what are the kinds of things I'm going to regret the time I spent as a parent like that if I missed that I mean that to me it would be one of the biggest regrets. For me personally that one of the biggest motivations to figure out the finances, take care of all that stuff so that you can then go figure out trying to be a parent, not be a perfect parent but just have time, right?
Pete Adeney: Yeah. And you still, you and your wife have managed to run a lot more stuff than I did so I think I would say you are better multitaskers. You're doing coach course and stuff now and you've written a book and all this but I assume that if you had been really struggling for money you would have been more burned out and less able to do parenting stuff.
Chad Carson: That's true. Yeah. Yeah. So parenting obviously was a big motivation for you. Talk to me a little about work because I like your philosophy and I think for those of us who have reached financial independence and money is not as much of a thing sometimes we get criticized a little bit because you're still working. So I love your philosophy on work specifically when you talk about how you think about the money side of work. So I think as you said one time, "The only work I'll do is if I just completely take money out of equation. If I got paid $0 for that I would do it." So talk to us a little bit more about that.
Pete Adeney: That's right because sometimes you get caught up in old habits so if you're used to having a job and the longer you have this job you think, "I work for money so the better the money is the harder I'm going to work." And then sometimes when people get enough money their old habits stay with them. So you're like, "Okay, I'm going to quit my job because I don't like it." And then you and your former employer or maybe someone flattering comes along and they're like, "Well you're so skilled. Why don't you just come back and do some more banking, just do a few more deals," that you didn't really want to do but it's a lot of money. So your ego and your wallet is flattered.
Pete Adeney: And then a lot of people that I know like close friends of mine have gone back in a industry that did not want to go back into because they were flattered and they're like, "Yeah, it's so easy money." But they don't have any use for that money they had plenty to begin with. So you have to challenge yourself at least for me and I say, "Well would I do it for free?" If someone's offering money to do something for me, I will only say yes if I would also do it for free and then if it does come with money it's okay but I already have learned now 15 years into this that when I get more money I think I want it and then I just put it, I just throw it away, not throw it I save it. I put it into investments or I give it away and it doesn't make me any happier because I already had enough to begin with. So that's the lesson is if you have enough of something then getting more than enough is not any better than enough.
Chad Carson: So if you have a hobby or you have a job and you like doing it and you would do it for free I mean there's nothing wrong with that right?
Pete Adeney: Yeah right.
Chad Carson: I mean that's a big part of a lot of people's lives post financial independence.
Pete Adeney: Yeah, and for me it's construction which I know is not for everybody but I'm just a carpenter and that's very soothing for me. So I do a lot of it. Most of it's free like for friends and family or people who need it and then sometimes I get paid. I mean it's a pretty small amount because carpenters don't make as much as doctors or bloggers even but I don't care. I'd way rather do that then make a hundred times more money selling out to a bank or something like that.
Chad Carson: Well this begs the question. So I mean it's pretty easy to measure money. So often we say, "Hey I'm worth this much, I get paid this much per hour." And so, if you start taking money out of the equation specifically with the work how do you measure it? How do you measure your day to day basis? And I know you talk a lot about this on your blog and it's behind the money but money's out of the equation what do we start measuring our day to day life by?
Pete Adeney: Yeah, well you don't necessarily have to have numbers to it. For me it's try to get more in touch with emotions because I'm known for being maybe a little bit too much of a Spock type character like a robot or too logical so.
Chad Carson: Engineer brain.
Pete Adeney: Yeah. So I try to get more logical and so I write in a journal now. So it's about feelings and how do you feel so every morning I have this thing called the five minute journal where you just write three things you are grateful for in the morning and then at the end of the day you write three things that went well that day and maybe things that could be improved. So super open, no spreadsheets involved, but it's just making you get in touch with your feelings and then you can realize at the end how did the day feel and would you like to have more days like this or less? So for me I've got it boiled down pretty easy. Really I just have to spend a lot of time outside. I've get to help people. I talk to people, have nice conversations at least a little bit. And I've got to use my body for physical stuff. And if I do that it's pretty much guaranteed to be a good day even if I do a lot of other things like computer work and yeah.
Chad Carson: And behind all that's happiness, right? Happiness is the logical pursuit.
Pete Adeney: Yes.
Chad Carson: Didn't You say that, something like that?
Pete Adeney: Yeah.
Chad Carson: So, I love that about your philosophy and I admire that is that we're all struggling, we're all people who are trying to get better, but when financial independence a big part of that is it's like a big experiment to figure out who you are and what you're all about and what things make you happy. And so, when you don't have that money part of the equation it might be going back to a job that you could do for free, it might be being a parent, it might be writing in a journal. There's all sorts of things that you can experiment on this thing called your life with the goal of being happier, more fulfilled. And I think it's pretty cool.
Pete Adeney: Yeah definitely. It just opens up, financial independence doesn't solve all your problems but it removes a barrier which is basically having all your time sucked up by an employer or a job or money worries. It helps you get rid of all that so that it opens up a lot of space and then your problems are still there so now but you have to work on them and you have time to work on them and probably more energy. And one of those things you can do first is work on your health because a lot of people let their health go in exchange for their work. Like, "I don't have time to work out because I have to drive to work and then be in the office all day."
Pete Adeney: So financial independence I would always say the first thing you do is put health first so you're getting lots of exercise time. Because it sounds like a gym rat thing to say but really it's a very big change to your mental state as well so that you'll just have better hormones, you'll have happier days and it'll give you the energy to work on whatever else you need to work on to get yourself a happy life and you'll have more time to spend with your kids and everything. So financial independence is really about time, getting your time back.
Chad Carson: I agree 100%. so as we close here do you have any tips specifically for people who are on that journey, maybe they're just getting started, maybe they've just learned about this idea of becoming financial independent? Maybe any practical tips or things you would tell them to keep in mind as they're pursuing that goal?
Pete Adeney: I think the maybe a good one that I haven't given out before is think not about what you can add to your life but what you can subtract to your life. Because most people especially here in the United States they've got too much, they've said yes to too many activities and fun things and their job is already a big part of the thing and maybe they have seasons tickets to something and basically they don't have enough free time to unwind and really make themselves better and develop skills.
Pete Adeney: So the first thing you could do is figure out what you can cut out of your life activity ways and if you have a boat you don't use very much you sell that or if you have a lake house that you wish you could go to more instead just sell it. And just focus your time more on cleaning up and getting organized with what you do with your days so that they're healthy and effective and they're also going to cost less. And then that will let you step up to the next level of, "Okay, wow I just realized there's a better job down the street that I hadn't or I just realized there's great ways I can make or save more money." And so you're freeing up mental space even before you have any money in the bank.
Chad Carson: Yeah that space that can be applied to so many things, your money, your health, your career, whatever it might be.
Pete Adeney: Yeah.
Chad Carson: Love it. Good tip. Well, I know you have a YouTube channel and your blog. Can you tell people where they can hang out with you and [crosstalk 00:11:39].
Pete Adeney: I'd say the blog is, I pay more attention to that still in mrmoneymustache.com and we do have a YouTube channel. My son and I occasionally make stuff from that and he's been bugging me to make some more because he's a great producer.
Chad Carson: I love his music. His music is awesome it's cool.
Pete Adeney: The channel is really just an excuse for him to put his music showcase as intro and outro music and but he's also a great video editor. So we'll work on that over the next year and as our time together permits.
Chad Carson: Cool.
Pete Adeney: Yeah.
Chad Carson: Well thanks for your time Pete.
Pete Adeney: All right. It's been a pleasure. See you around.
Chad Carson: All right. See you around.
Help Spread the Word!
Help me reach new listeners on Apple Podcasts by leaving us a rating and review! It takes just 30 seconds. Thanks! I really appreciate it!
Highlights:
The activities Mr. Money Mustache (Pete) likes to do as an early retiree
Pete's ideal day
Why Pete originally decided to retire early
Pete's philosophy on parenting
The type of work Pete still loves to do daily
Why construction and working with his hands is so soothing
How Pete measures a successful day (and life)
The habit Pete does every morning and night to help stay in touch with his emotions
A tip for pursuing financial independence that Pete's never shared before
And much more
Some of Chad's Favorite Mr. Money Mustache Articles
Tweetable Topic:
"Financial independence doesn't solve all your problems. Your problems are still there. But you have time to work on them and more energy." @mrmoneymustache
"Financial independence is really about getting your time back. – @mrmoneymustache
"Think not about what you can add to your life, but what you can subtract from it." – @mrmoneymustache
"If someone's offering me money to do something, I will only say yes if I would also do it for free. And then if it does come with money it's ok." – @mrmoneymustache
"If you have enough of something, then getting more than enough is not any better." – @mrmoneymustache
"For me I've got it boiled down pretty easy … I have to spend a lot of time outside, I've got to help people and talk to people, and have nice conversations, and then I've got to use my body for physical stuff. If I do that It's pretty much guaranteed to be a good day." – @mrmoneymustache
Connect with Mr. Money Mustache
Get My Free Real Estate Investing Toolkit!
Enter your email address and click "Get Toolkit"