This is the next edition of my new Getting Started Interview Series. In these written interviews, I ask investors all the details of how they got started in real estate investing, and then I share their answers with you! You can see an archive of all my blog interviews here. 
Today's investor profile is about Michael Nguyen, a 27-year-old new investor from Philadelphia, Pennsylvania. Michael took my course Real Estate Start School, and he's diligently applied the lessons and persisted through 23 showings and 11 offers (!) before finally purchasing his first property.

I'll let Michael tell his story and all the details …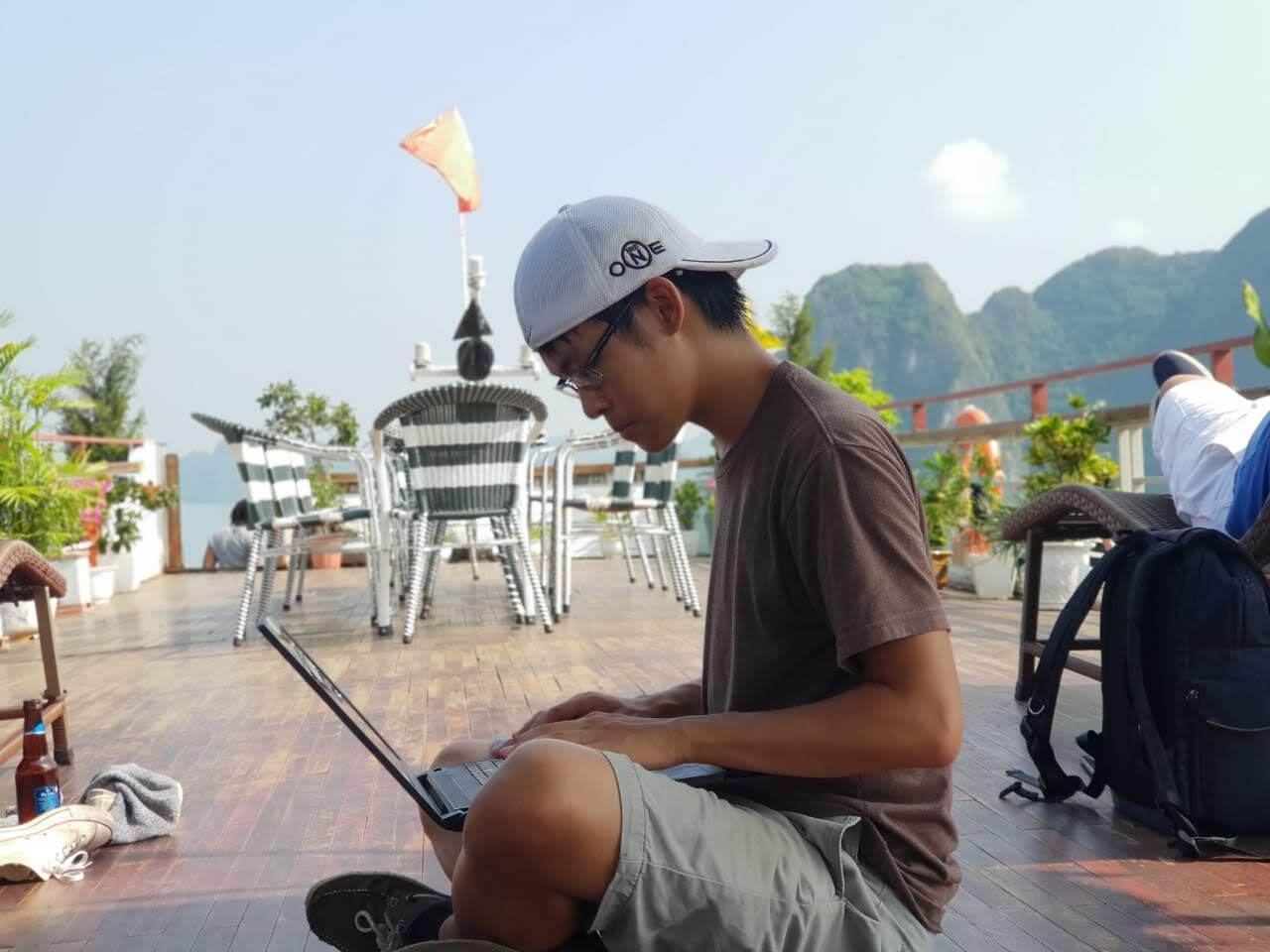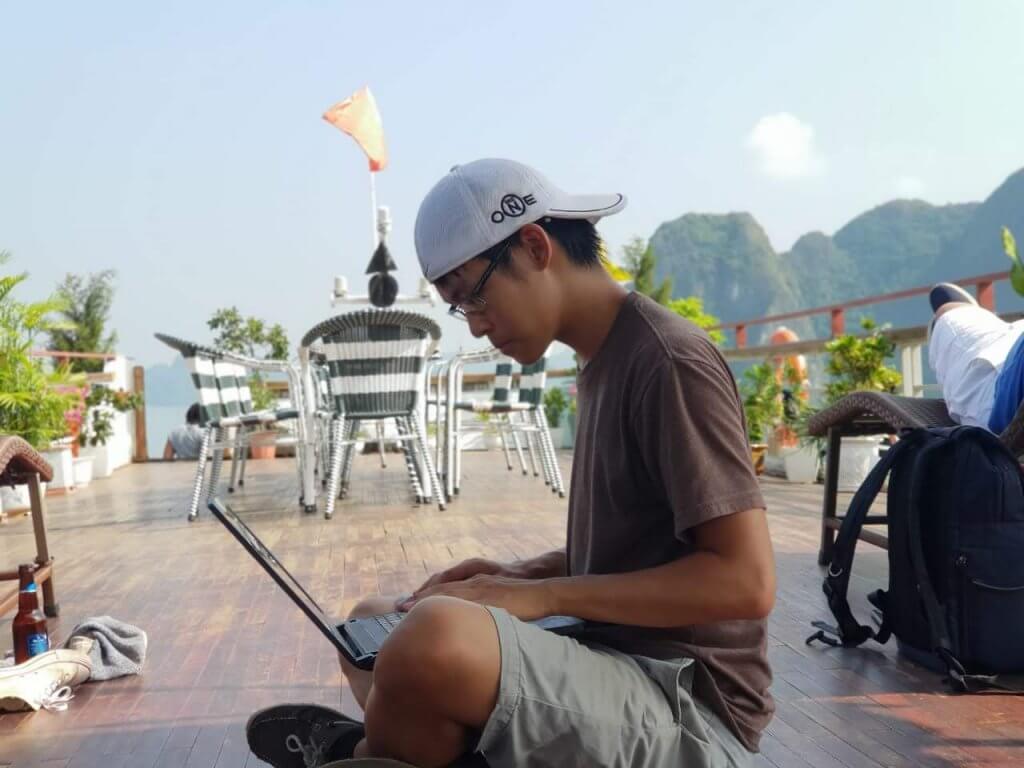 Personal
Name
Michael Nguyen
Age (and your spouse/partner's age, if applicable)
27
Do you have kids? (if so, how old are they?)
No kids yet!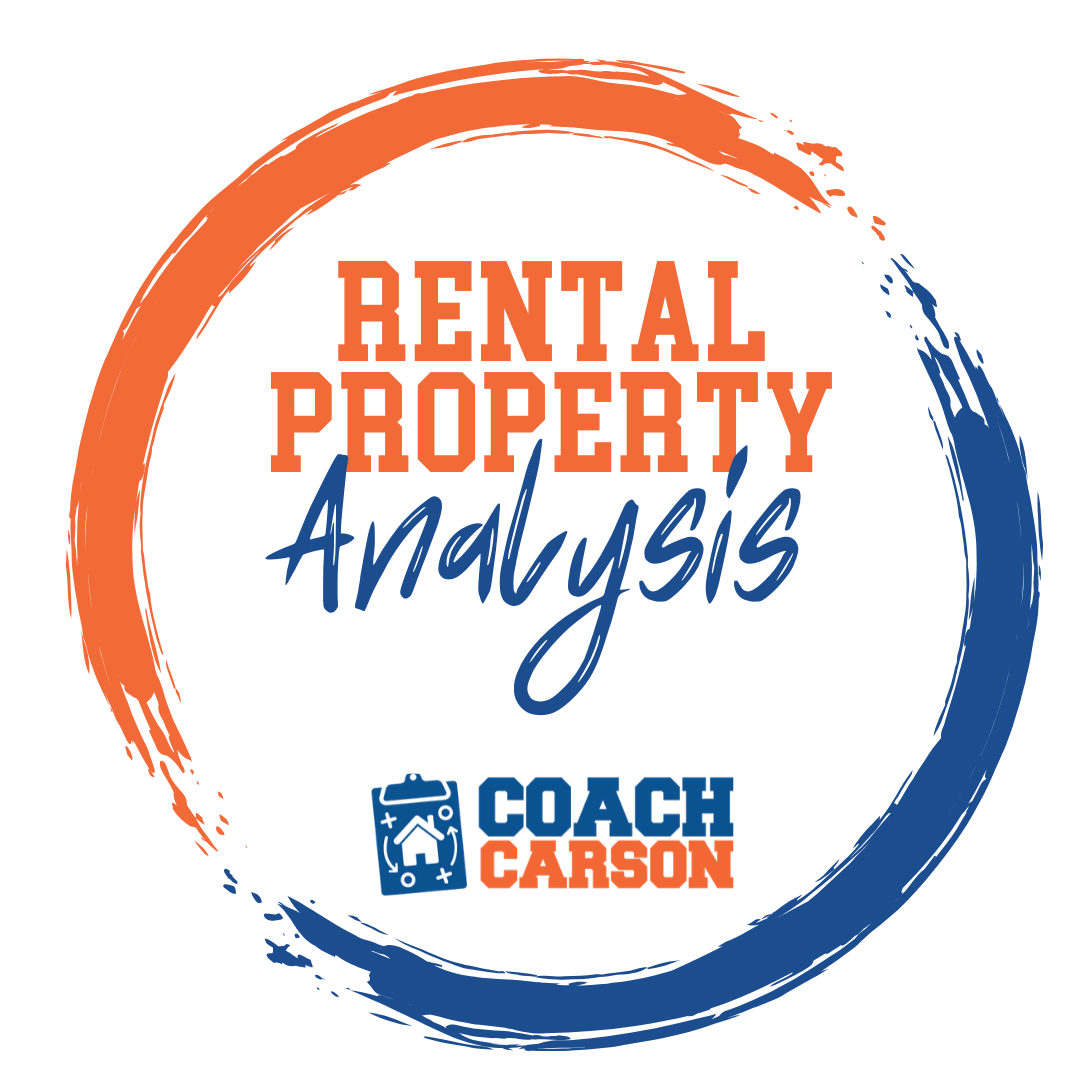 A course by Coach Carson that teaches you how to run the numbers so that you can confidently analyze and buy profitable rental properties. It also includes Coach's rental analysis spreadsheet.
Get the Course
What area of the country do you live in (& urban or rural)?
Suburbs of Philadelphia
Career/Source of regular income
Video Producer
[Chad: Michael also helps me produce my podcasts and coming soon, YouTube Videos. He's amazing at his craft! You can find him at Take This Productions.]
What hobbies do you enjoy? What do you do for fun?
Travel, disc golf, video games, concerts, Netflix, hiking, and indoor rock climbing in that order!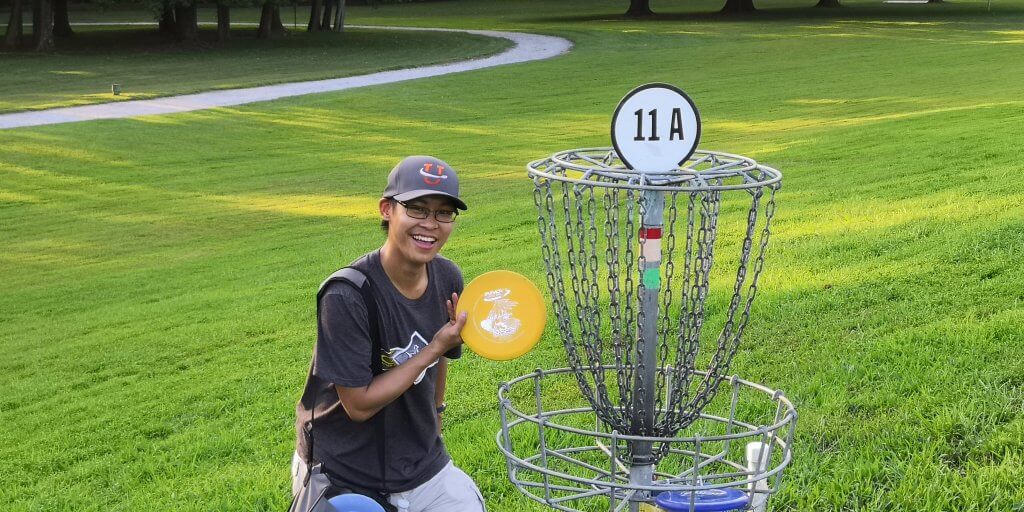 Any fun/interesting/ or little known facts about you?
My favorite sport of all time is disc golf. I just started playing earlier this year but instantly got hooked. I even follow the professional scene and all of that. I'm a huge disc nerd!
---
[Chad: I love playing Ultimate Frisbee, but I've thought about playing disc golf, too. Sounds like I found a teacher next time we hang out in person!
The rest of the Getting Started Interview questions are based on the steps I teach for getting started with real estate investing inside my online course & community Real Estate Start School, which opens for enrollment each spring and fall.]
---
1. Wealth Stage
How long ago did you begin investing in real estate?
Back in early 2017, I was interested in learning more about earning passive income through real estate. So I tried dipping my toe in the water. Reading blogs, watching YouTube, all that jazz. 
What was your wealth stage when you began investing in real estate?
Survival / stability. I was still paying off personal debt while trying to grow my current video production business.
Has your wealth stage changed since starting investing in real estate? If so, what is it now?
Definitely. I'd say I'm currently in the Saver stage, trying to build up more capital for my second deal.
[Chad: If you're not familiar with the wealth stages, you can see more details in Real Estate Investing For Beginners.]
2. Real Estate Investing Strategy
What was the primary real estate investing strategy that you used to get started?
House hacking a duplex. I'm currently trying to renovate my unit and place a tenant in there month-to-month while I continue traveling.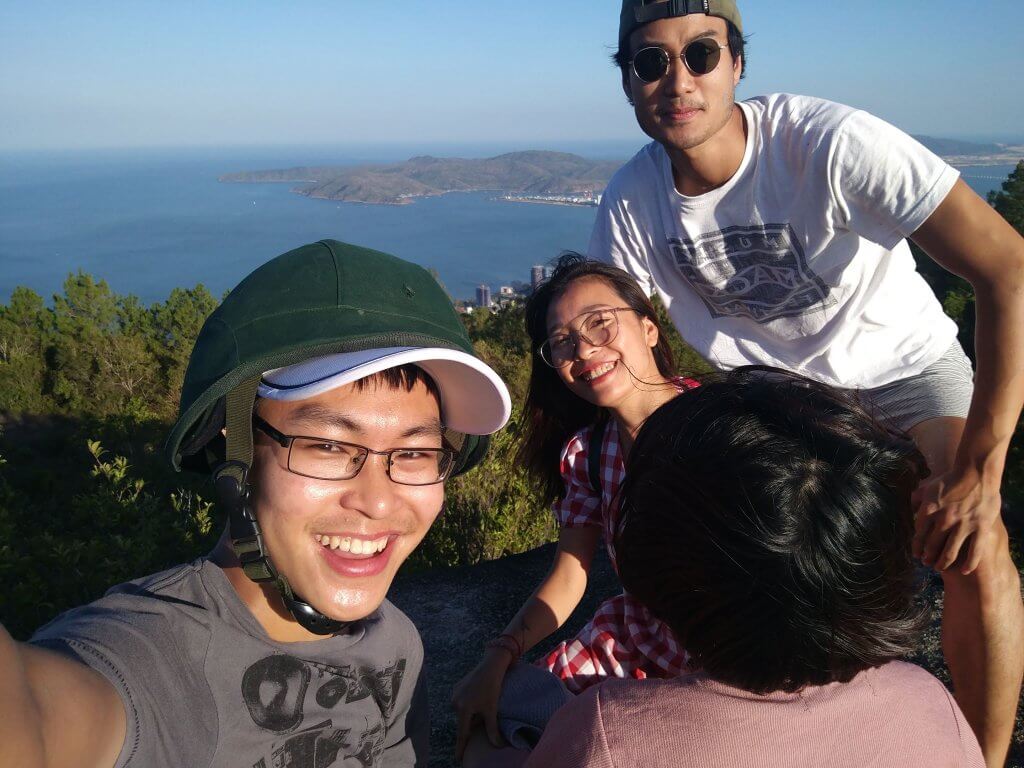 Has your strategy changed since then? If so, what is it now?
I started with house hacking, but I might be able to transition into the BRRRR strategy. I think the value of my house will increase when I upgrade it. Also, there's a basement that I could possibly turn into a third unit. If so, I could fix up the third unit, get it rented out, and then refinance to pull the cash out for my second deal!
[Chad: All of you know how much I love house hacking. I was glad to see Michael start with that strategy. Here's my list of the 15 best real estate investing strategies if you want to see other options.]
3. Target Investing Market
What regional market do you invest in? Why did you choose it?
I chose the Philadelphia area. I've lived here most of my life, so it was in my comfort zone. Luckily it wasn't too high-priced, like most East Coast cities. Still, it's a tricky market!
Do you have a particular sub-market or neighborhood where you like to invest within your market? Why do you like it?
I ended up in Upper Darby, which is a suburb right outside of Philadelphia. I found multi-units extremely hard to come by in the city, but I managed to scoop one up relatively quick out in the suburbs.
Have you chosen a particular real estate investing niche to focus on, like a type of property (ex: single family houses), a certain price range (like A, B, C, or D properties), or a type of end customer (ex: student rentals)? If so, why?
I prefer multi-units. I like the idea that even if one unit is vacant, at least you're collecting rent from another. Single families are great too if the neighborhood and numbers work.
[Chad: If anyone needs help picking their own target market, here's my guide to picking the ideal real estate investing market]
4. Investment Property Criteria
I love the 1% rule, as it's a quick and easy way to determine if a deal's worth looking into. I also like looking at net income after financing to see how much I'm left with, if anything, after all mortgage payments and other expenses are accounted for.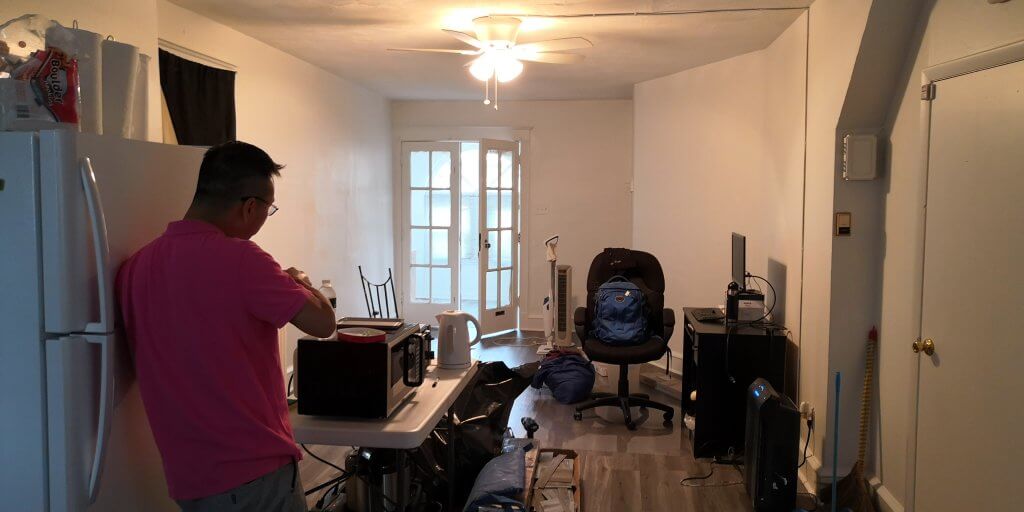 5. Your Team
Do you have any "inner circle" team members like a spouse, business partner, or mentor? If so, how have they helped you to get started?
My brother has been key to my success. He's got my best interests at heart and a sharp mind for business. He's been amazing in answering my questions and supportive throughout the process. Plus, he's also handy, so he has been helping me renovate the place.
[Chad: Not all of us have family members who we can depend on like that, but it sure is helpful when you do!] 
What other team members have been crucial to helping you get started?
Shout out to my all-star agent John (www.john.lenzateam.com). He's been with me through thick and thin, trying to find the right property for my needs. He's also knowledgeable about house hacking, repairs, and picking the right neighborhood.  I'm grateful to have him on my team.
[Chad: Not all agents would be as patient with a client as John was with Michael through 23 showings and 11 offers! He's obviously a great person to have on the team.]
6. Financing & Cash
What type of financing did you use for your first deal (or deals)? And was it difficult to obtain this financing?
I used FHA for this duplex. It required a small down payment and was overall really easy to get. Financing was probably one of the easiest parts of getting the deal, thanks to my mortgage broker Nick (https://www.vpmortgage.com).
Do you plan to continue using this financing in the future? If no, what financing is next? Why?
I don't think I can use FHA for my next house. I'll probably have to do a conventional 20% down payment, or something similar.
[Chad: There are some conventional mortgage options using less than 20% down, especially if you live there. You will have to pay mortgage insurance, which increases the cost of your monthly payments.]
Where did you get the cash for your first down payment, fix-up money, and reserves? How much did you need to raise?
I saved a ton of money from my job. It's true what they say: if you want to build wealth, you have to increase your savings/earnings gap.
I'm proud of being the cheap guy in my social group. I never bought a car, hardly eat out, wear the same clothes year after year, all that good stuff. When I travel, I go to very inexpensive countries!
[Chad: Frugality doesn't have to be a bad word! As Michael showed, it can be fun and lead to more freedom.]
7. Deal Finding
How did you find your first deal(s)? What was the owner's situation that motivated them to sell?
This one was on the MLS. The owner was already tired of being a landlord. His son was managing it a little, but he was moving to New York. So they decided to just get rid of it.
Did you try any deal-finding strategies that didn't work?
I tried doing a mail campaign for burned-out landlords who recently evicted tenants. I'd visit city court websites, and jot down the contacts of the owners involved in cases. Then I hired someone to handwrite letters. I got a few calls back, but most landlords wanted a ton of money for their properties. It was out of my budget!
How many potential properties did you look at and/or make offers on before buying your first deal?
I looked at around 23 properties, made offers on 11, and got accepted on the 10th offer! I probably would have gotten the 11th offer accepted too, because I got a callback asking to raise the purchase price.
[Chad: This is the most important part of the story that I hope everyone remembers. Michael had to persist through many "No's" before finally getting a "Yes." Too many new investors expect to get a deal after a couple of tries. This is a numbers game, so you have to keep learning, adapting, and trying again.
For detailed help on finding deals, check out my course Real Estate Deal Finder and get 30% off using the coupon code THIRTYOFF-DF-GSI]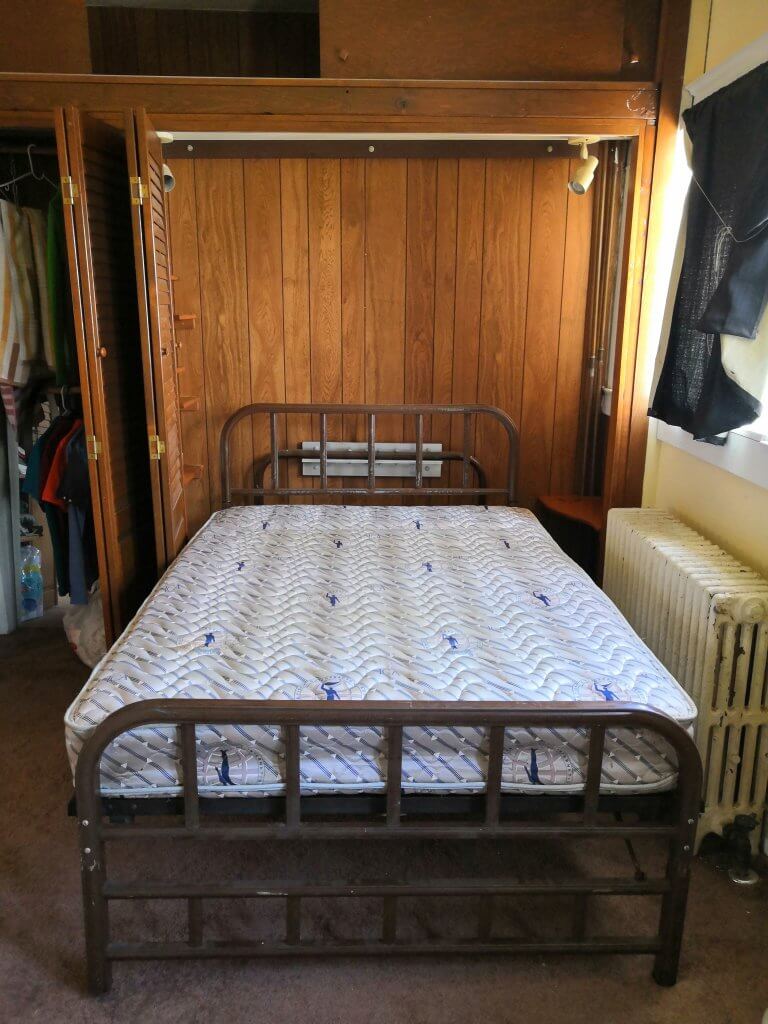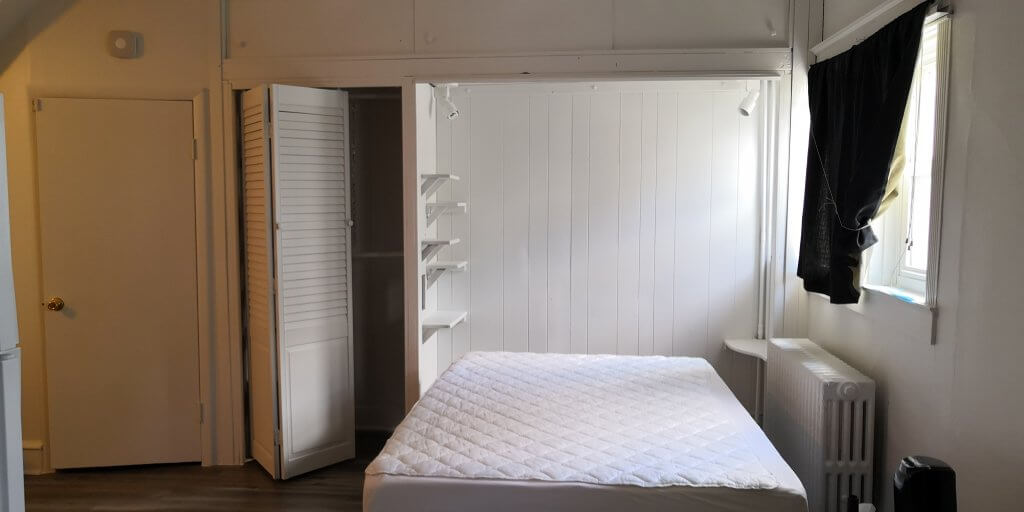 Your First Real Estate Deal
What were the basic numbers like purchase price, remodel costs, rent, or resale price?
$105,000 purchase price. I'm budgeting around $25k for a remodel. If I can get the basement zoning for my third unit, I estimate it'll cost about another $25k to fix up the basement.
[Chad: Because I know Michael's story, I'll add that the estimated rent was about $1,500/mo for the building ($800 + $700). So, it clearly met the one percent rule and should make a great house hack in terms of the numbers.]
What were the biggest struggles and challenges on the way to your first deal?
Finding the right deal. It was hard to find a multi-unit in a relatively safe neighborhood that was also walkable. I looked at 23 properties, and for a while, I thought I would never find the right one. It felt like a moving target the entire time, honing in on the right property in the right neighborhood.
What has been the overall effect of this deal on your life? Lessons learned?
Having a house is definitely keeping me on my feet! There are plenty of repairs, chores, and systems to build in place to get this first property as a fully functional rental.
One of my biggest lessons is to just try to enjoy the process and stick with it. There is a light at the end of the tunnel if you keep pushing through.
[Chad: The next stage of work begins now! Being a homeowner and landlord isn't always easy. But by picking the right deal and learning as you go, it can pay off big in the long run.]
Final Tips & Recommendations
What books, blogs, podcasts, and/or YouTube channels have helped you to get started or do you just find extremely valuable?
My first real estate book was Building Wealth One House at a Time by John Schaub. I got lucky with this pick as it was super inspirational, super practical, and pushed me into real estate investing.
I also recommend Long-Distance Real Estate Investing by David Greene. He buys, renovates and rents out real estate all over the country from California. Really fascinating how he implements the system required to pull that off.
Of course, I'm one of Coach Carson's biggest fans! I follow all of his blogs and podcasts. He breaks down practically everything I need to know about investing, land-lording, tools of the trade, and retiring early.
[Chad: Good picks, Michael! And thanks for the shout-out. It always makes the teacher look good to have students who go out and apply what they learn! So, kudos to you.]
Any big mistakes you've made that others should avoid?
Here's a lesson I learned: be careful when doing renovations!
One day while fixing up my new property, I was using a pry-bar to remove a wooden plank on the floor. I got frustrated because it wasn't coming out, so I used a lot of force to dig under the plank, accidentally bursting a water pipe in the process. That incident cost me $800 to get it repaired by a plumber!
Another lesson: try not to hire a plumber if you can help it. They're expensive!
Anything else you'd like other current or aspiring real estate investors to know?
Like Coach Carson says, stick to the process. Don't focus on the result, like getting that house. Focus on the next step like making phone calls, looking at properties, making offers, etc. It's going to happen eventually!
I was ready to take a long break after seeing house after house without any results. Coach Carson just told me to have a goal of making 15 offers. Then break that into smaller steps. If I don't get any bites after 15 offers, I can take a break. I just kept chugging along, and finally got accepted on the 10th offer. Don't give up!
[Chad: I remember this conversation with Michael vividly. He was understandably frustrated with his lack of success and was almost ready to take a break. But I recommended that he just make a PROCESS goal (aka 15 offers) instead of worrying about the result. Lots of credit needs to go to Michael and his Realtor John, because they were the ones who stuck with it. We can all learn from that big lesson.
Thank you Michael for sharing your story and all the details. I know I was inspired, and I hope others were as well.
If anyone needs video or audio editing services, I highly recommend Michael. He's the one I've been turning to at Take This Productions.]
Do you have any questions or comments for Michael? Be sure to say hello in the comment section below.
Get My Free Real Estate Investing Toolkit!
Enter your email address and click "Get Toolkit"