This is another edition of my Getting Started Interview Series. In these written interviews, I ask investors all the details of how they got started in real estate investing, and then I share their answers with you! You can see an archive of all my blog interviews here. 
Today's interview is about Julian Colvard, a 24-year-old full-time real estate wholesaler from Atlanta. Julian has been in real estate for just one year, and has gone from survival mode financially to now paying bills in advance! I have been following Julian's progress on social media and staying in touch, and I've been VERY impressed with his work ethic, enthusiasm, and wisdom beyond his years. 
I'll turn it over to Julian to tell the rest of the story. Enjoy!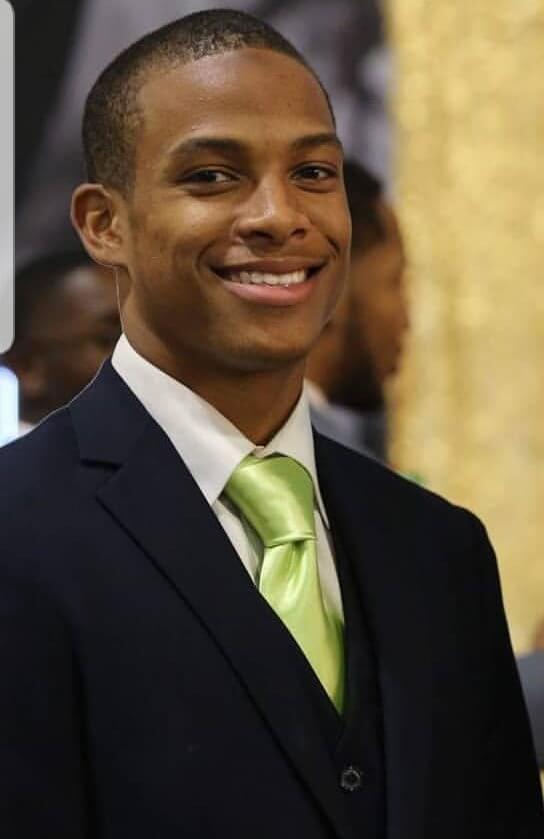 Personal
Name:
Julian Colvard
Age
24 years old
Do you have kids? (if so, how old are they?)
Nope.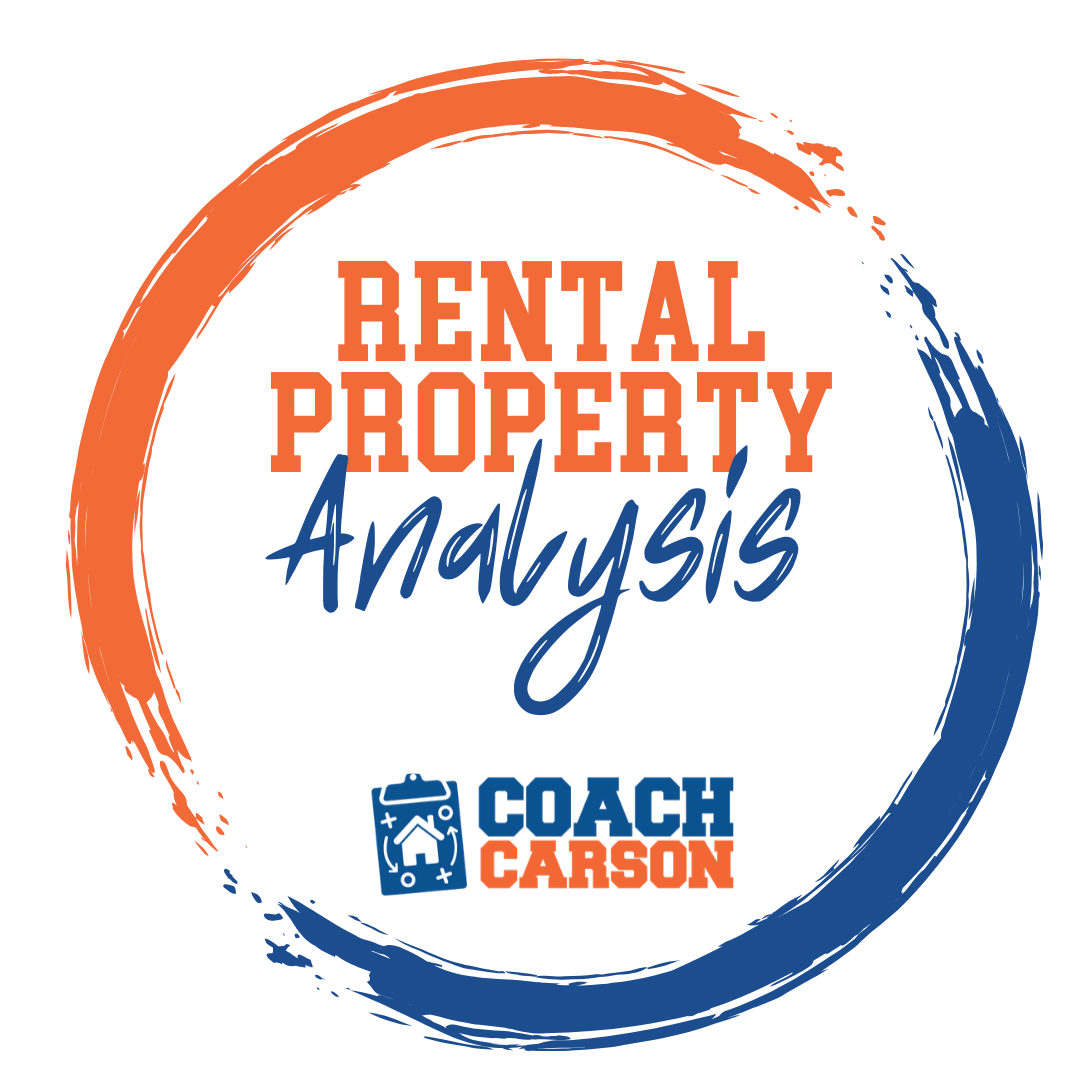 A course by Coach Carson that teaches you how to run the numbers so that you can confidently analyze and buy profitable rental properties. It also includes Coach's rental analysis spreadsheet.
Get the Course
What area of the country do you live in (Urban or rural?):
Urban (Atlanta)
Career/Source of regular income
Realtor
What hobbies do you enjoy? What do you do for fun?
Working out, reading, and public speaking.
[Chad: I can definitely see Julian's career in public speaking taking off. He does a great job updating people with his life and ideas on Twitter and Instagram.]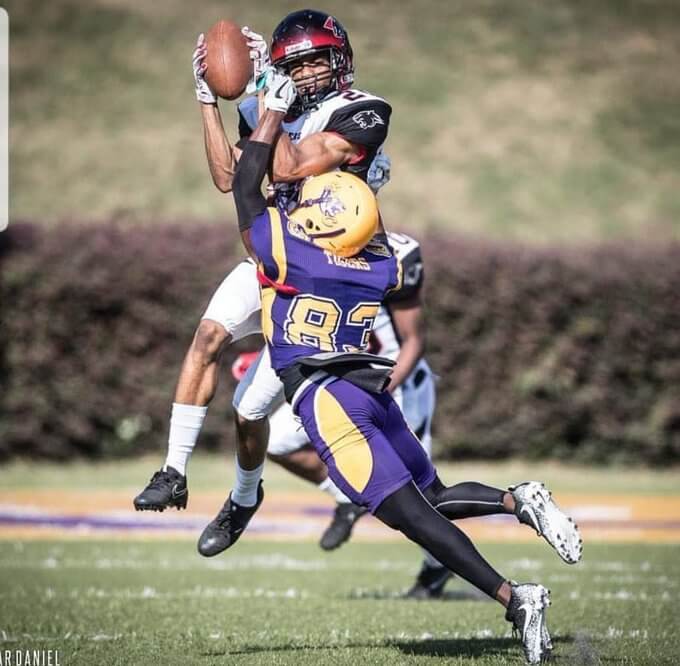 A fun/interesting/little known fact about you?
I won 1st place in the county for the 100-pound weight class while I was on the wrestling team in middle school.
[Chad: Defensive back AND wrestler? That's a tough combination with speed + strength! 
The rest of the Getting Started Interview questions are based on the steps I teach for getting started with real estate investing inside my online course & community Real Estate Start School, which opens for enrollment each spring and fall.]
1. Wealth Stage
How long ago did you begin investing in real estate?
1 year ago (2018)
What was your wealth stage when you began investing in real estate?
Survival – I was living off of a credit card.
Has your wealth stage changed since starting investing in real estate? If so, what is it now?
Yes, stability. I pay my bills a month in advance now.
[Chad: This step has to be the best feeling! Love it!]
2. Real Estate Investing Strategy
What was the primary real estate investing strategy that you used to get started?
Not really investing, but I chose to learn wholesaling because if I could do that, I can do anything in real estate investing. I'm also a realtor.
Going direct to seller allows me to avoid bidding wars and control the inventory. I'm able to set the price of what things sell for. Currently, I'm partnering with people from my sphere of influence on rentals and flips.
[Chad: I've talked about it before, but Julian is one of the few people I know using his real estate license and investor skills simultaneously. He meets with sellers and offers multiple solutions. If his investor solution doesn't make sense, he can refer them to other agents to list it (or he can list it himself). Smart!] 
Has your strategy changed since then? If so, what is it now?
I'm starting to network with Realtors. They find a lot of deals before everyone else, and they don't know what to do with them. So I'll buy them and make sure they double-end the transaction so they can receive both sides of the commission.
[Chad: For anyone who's not sure of their own real estate investing strategy, here's my list of the 15 best real estate investing strategies]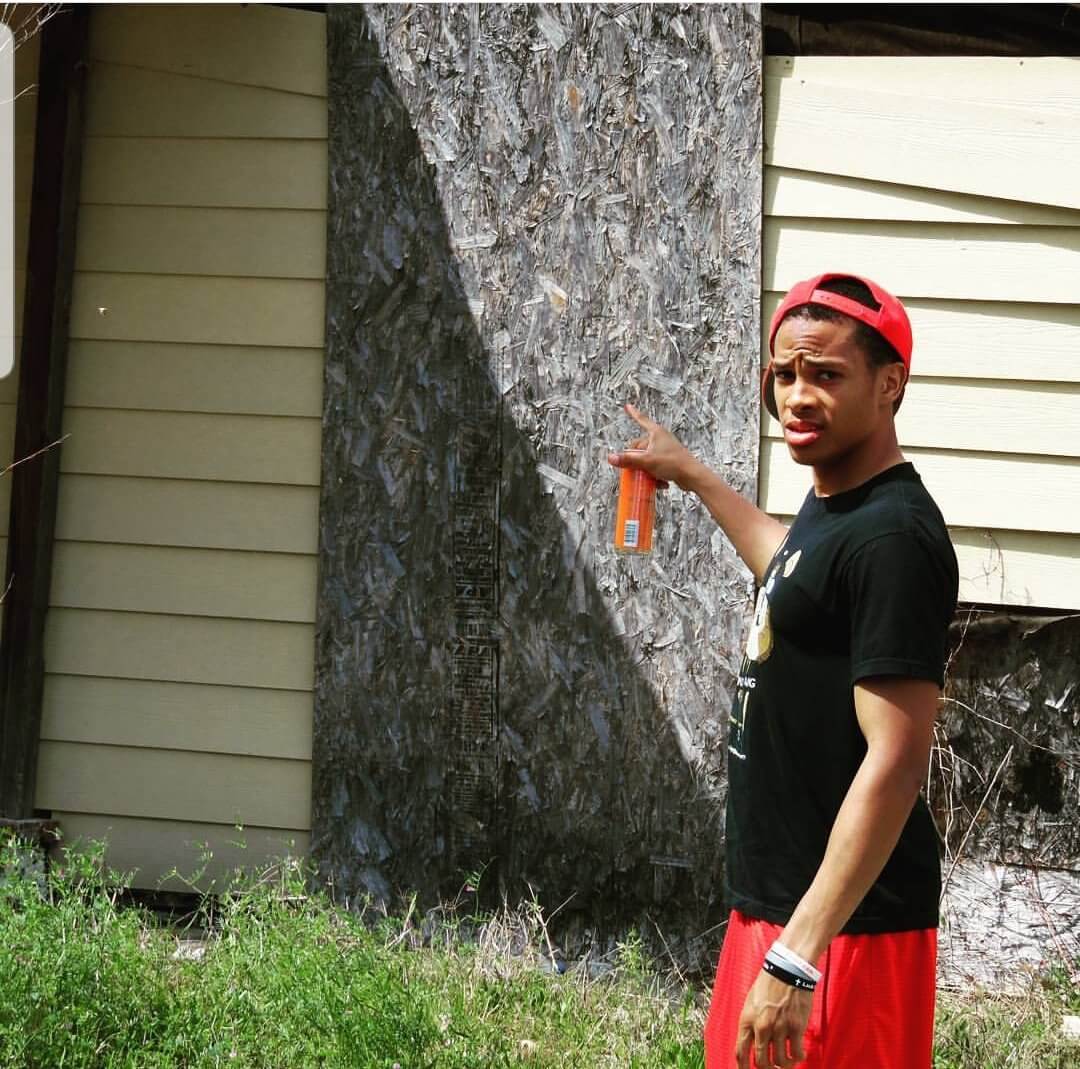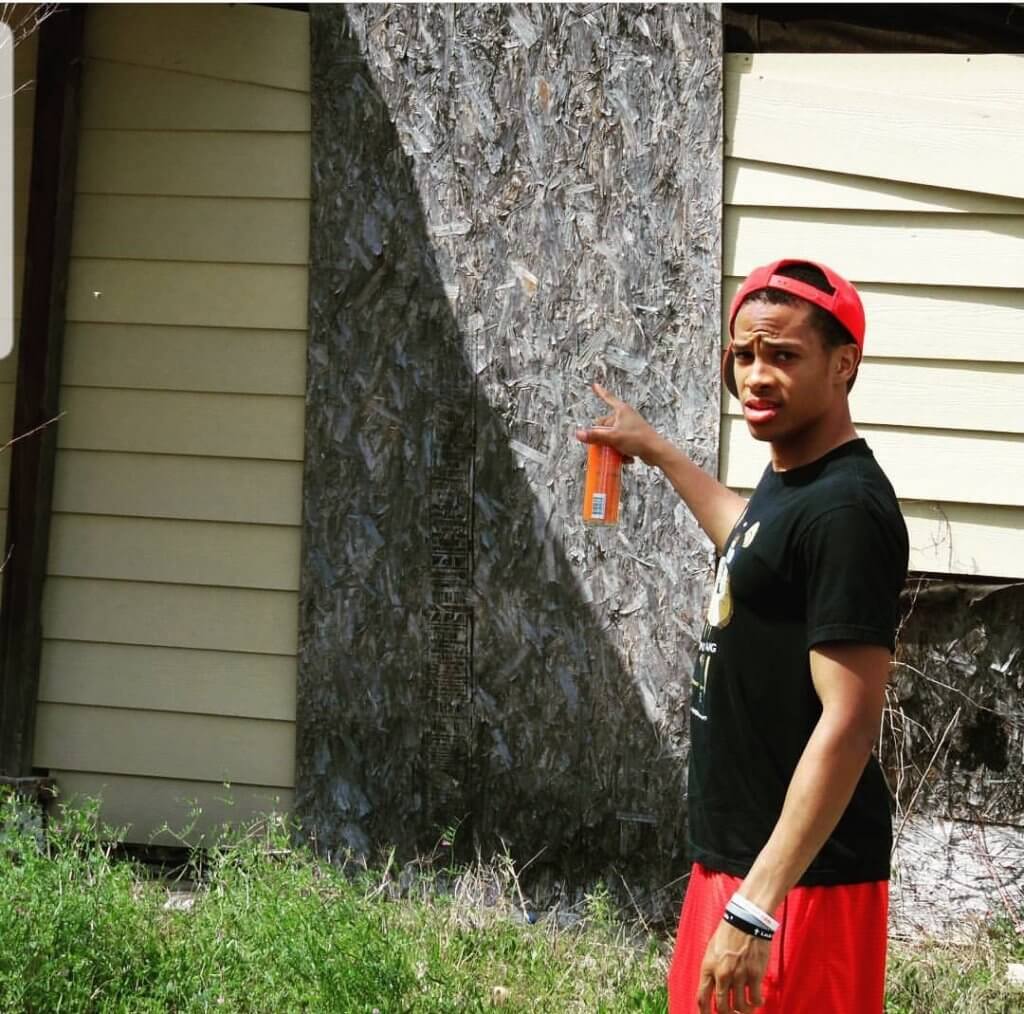 3. Target Investing Market
What regional market do you invest in? Why did you choose it?
I invest in Atlanta because this is where I was born. If prices get too high to where rental investing is not favorable, I'll find another market in Georgia where the houses sell fast and rent-to-sales-price ratios are good.
Do you have a particular sub-market or neighborhood where you like to invest within your market? Why do you like it?
No. I go after counties. This allows me to have more opportunities to put deals together. If driving from house to house becomes too much, I'll outsource it.
[Chad: For someone like Julian who is wholesaling and making a lot of offers, the size of the target market often gets bigger in order to find enough inventory. For rental landlords with a small number of properties, the focus area can be very small – even a neighborhood or a few blocks.]
Have you chosen a particular real estate investing niche to focus on, like a type of property (ex: single family houses), a certain price range (like A, B, C, or D properties), or a type of end customer (ex: student rentals)? If so, why?
Single-family houses in neighborhoods with ARV's between 150k – 200k is where the most houses are selling and are selling for the fastest around Atlanta. So that's where I am.
I want to get into higher price ranges 500K+, but the market is slowing down right now and I don't want to get stuck with a house that's 750k.
[Chad: I like how specific that is! That's the kind of knowledge all of us need to find in our own local market.
If anyone needs help picking their own target market, here's my guide to picking the ideal real estate investing market]
4. Investment Property Criteria
What formula or numbers do you use to decide if a deal is a good one?
I multiply the after repair value (ARV) by .7, and then I subtract the amount of renovation cost. This gives me a number that I need to be around (I get good deals).
To determine what the highest paying buyer will pay for it if I wholesale it, I multiply the ARV by .963 (closing costs), subtract the profit the buyer is looking to buy (.15 of the ARV), and then I subtract the renovation cost. This formula for determining what a buyer will pay has been right 100% of the time. This is only for buyers who purchase deals off the MLS.
[Chad: Different investors use different formulas for a "good deal." As a wholesaler, all you need to do is buy or control a property for less than what other investors will pay for it. Your profit is the difference. So you make the most profit by buying as low as possible and finding the cash buyers who will pay the most.  For more on this topic of analyzing deals, here's my article about how to run the numbers]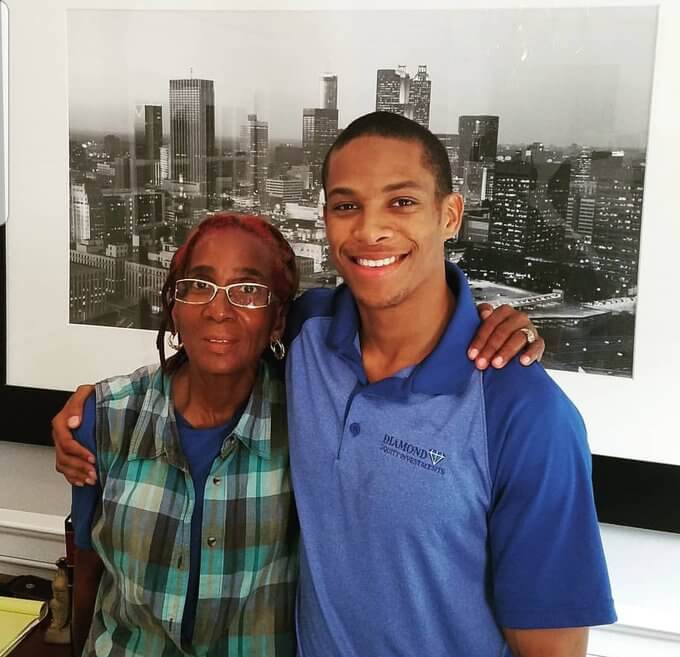 5. Your Team
Do you have any "inner circle" team members like a spouse, business partner, or mentor? If so, how have they helped you to get started?
My girlfriend (partner) has helped me BIG time. She negotiates sellers, sets appointments with me and sellers, hires people for our team, etc.
For mentors, 2 of my cash buyers serve as business partners (flips). And one teaches me property management.
I also have another mentor who puts in me in contact with anyone I need at any given time. He knows everyone, and I make sure to keep in contact with him and the people he introduces me to on a regular basis. But my main 2 mentors who I met because I sold them deals are the most help because I talk to them 3-5 times per week.
I encourage everyone to get a hands-on mentor who you can partner with because the best learning is done by actually doing. And in real estate, if you are doing this by yourself, you will make very costly mistakes that can change the direction of your life.
[Chad: Local mentors and team members are so critical. So, how do you find or get access to them? By adding value! That's what Julian has done. They weren't offering advice. He just brought deals to them and was then able to pick their brain and learn a lot in the process. And it was "learning by doing!"]
What other team members have been crucial to help you get started?
Me and my girlfriend have a cold caller who reaches out to sellers so we can know what they want for their house.
On the other side of the transaction, our closing attorney is great. They understand double closings and assignments, so closing with them is smooth. They know how to schedule the buyer and seller to come in at different times without us having to tell them. Our closing attorney also answers any questions that we have which is very helpful. They are very knowledgeable about investor transactions because almost every high profile investor uses them. I've seen them close a wholesale deal when their buyer used a conventional loan which everyone thinks is impossible
[Chad: For more on the topic of building your team, see Your Team – the Main Ingredient of Stardom]
6. Financing & Cash
What type of financing did you use for your first deal (or deals)? And was it difficult to obtain this financing?
We double close, so the financing comes from the end buyer.
On our flips, we use private money and hard money. Hard money is not hard to obtain because my mentor is the one who is the borrower. Private money is easy to obtain because everyone knows me for real estate and I'm able to explain it to them in a way that a 1st grader could understand.
[Chad: I also used a lot of private money early in my career (often out of necessity).  But I have continued using it because of it's ease of use and because it's a win-win long-term arrangement for me and the lender.]
Do you plan to continue using this financing in the future? If no, what financing is next? Why?
NO. I want to use private money ONLY. Private money has the best terms, allows me to help others build wealth, and is unlimited.
Where did you get the cash for your first down payment, fix-up money, and reserves? How much did you need to raise?
We used $500 of my girlfriend's money for earnest money because I had none.  This was a wholesale deal. My teachers are my private lenders for flips and future rentals now.
[Chad: There you go! My own situation was about the same, using the money from a money partner for the first earnest money deposit, down payment, and repair funds.]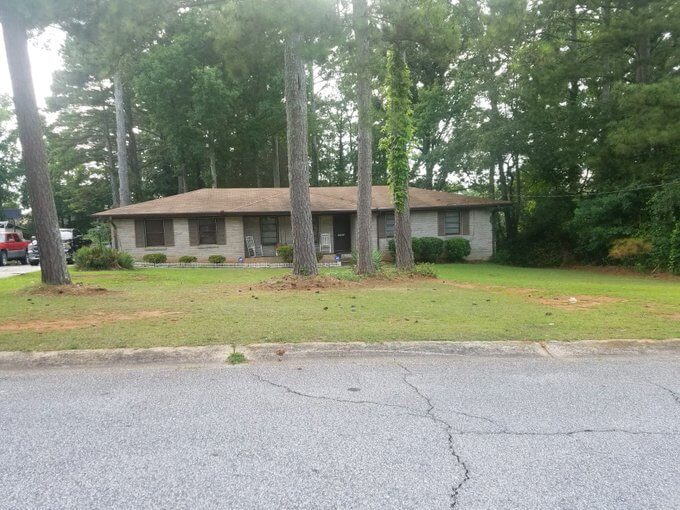 7. Deal Finding
How did you find your first deal(s)? What was the owner's situation that motivated them to sell?
I called him! I found a list provider through networking with a bunch of wholesalers in different Facebook groups. This list provider sent us houses that met the requirements for 'tired landlord' owned properties with the numbers attached.
Regarding the owner's situation, he was an old (70+) guy that managed his rentals himself (common). He was a tired landlord and wanted to sell all of his properties so that he could enjoy his life in his custom-built cabin in the mountains with his wife. He had a tenant in the house that he did not want to serve a 60 days notice to leave because he didn't want the hassle.
On the call, we set a time for the next day to meet at the property, and I put the house under contract that day. It was a one-call close.
With regards to how I was going to sell the house, I knew someone who I sold (as a realtor) a tenant-occupied property to in the past, so I sent him a text. He came to see the house, and after we walked to our car, he pulled up next to me and said, "I'm going to buy this one."
Three weeks later, we closed. I was in Rochester, New York with my girlfriend for her Med-School induction at the time of closing, and when I saw the wire hit my bank account, we went to buffalo wild wings! I ordered their spiciest wings, and we had to leave early because I couldn't finish my food!
[Chad: I love so many things about this story, Julian.  First, you called and then you met the seller face to face! So many people are trying to do everything hidden behind their computer. People are people, and if you talk to enough of them you'll find opportunities.
Second, I love how you leverage your network of existing contacts. That prior buyer knew you and trusted you, and a quick call got the deal done. THAT is the value of a solid (even when small) buyers list as a wholesaler. 
And finally, how about celebrating that first deal with spicy buffalo wings?! Ha. You've got to celebrate and have some fun in this business with the people who helped to get you there. That's how to do it!] 
Did you try any deal-finding strategies that didn't work?
Nope. I only do things the way that others do them who are having success. I do not like wasting time or money.
How many potential properties did you look at and/or make offers on before buying your first deal?
Looked at around 30 houses and made around 45 offers.
[Chad: I've got to repeat that for emphasis … 30 houses. 45 offers. Would anyone have given up before getting to that first deal? I think a lot of people would have. But early on, it's not uncommon for this to happen. I recommend looking at those first 30 to 50 properties as mini-seminars. Each one will teach you a little more about the market and about yourself.
For detailed help on this topic of finding good deals, check out my course Real Estate Deal Finder and get 30% off using the coupon code THIRTYOFF-DF-GSI]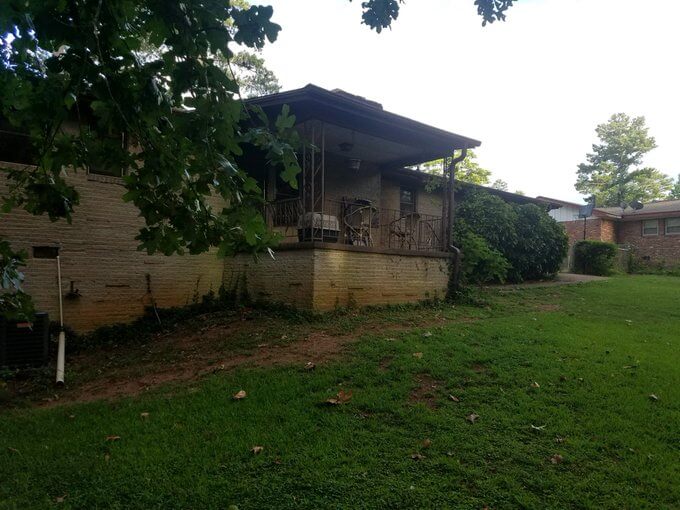 Your First Real Estate Deal
What were the basic numbers like purchase price, remodel costs, rent, resale price?
Purchase price: $50k
Remodel cost – 2k (plumbing)
Rent – $800/month
Resale: 60k
(I wanted to keep this as a rental for myself).
What were the biggest struggles and challenges on the way to your first deal?
Driving out to a house over and over again without getting a contract signed! After a while, I started to get what the seller wanted for the house over the phone, how fast they wanted to sell the house, and their situation before considering if I was going to go on an appointment.
If I don't think I can go get a contract signed, I'll have a VA send an offer. Since I've started doing this, I send around 8-10 written contracts to purchase a house every week. This is very helpful because when the seller sees I'm serious and they know what price I want to buy the house for, they will either (1) tell me what they really want for the house which starts a negotiation, (2) say it's too low and I'll ask them what they want, (3) they'll decline it, or (4) they'll just send it back signed!
[Chad: Everyone has their own style, and this approach to volume offers can work really well – especially for wholesalers who get good at it. I like how Julian follows up and doesn't take the first no as final. He asks what they will take, and then he sees if he can make that work. An offer is just the beginning of the conversation!]
What has been the overall effect of this deal on your life? Lessons learned?
I got in a car accident in my girlfriend's car. For about 8 months, we were driving the car with a banged-up door.
After we closed the deal, I paid her for door! It was a big burden lifted off my shoulders.
From my first deal, I learned that it's important to stay in contact with cash buyers and know the most reliable ones.
Final Tips & Recommendations
What books, blogs, podcasts, and/or YouTube channels have helped you to get started or do you just find extremely valuable?
Books:
The ONE Thing
The Compound Effect
Retire Early with Real Estate
Podcasts:
Wholesaling Inc
BiggerPockets Podcast
YouTube channel:
Lion Pride Real Estate Investing (negotiation)
Blogs:
BiggerPockets.com
Entrepreneur.com
CoachCarson.com
[Chad: Great list! And thanks for including mine:) ] 
Any big mistakes you've made that others should avoid?
(1) In a wholesale deal, NEVER give a seller a definite closing date until the end buyer has signed the contract and deposited earnest money.
(2) When listing wholesale deals on the MLS, make sure that it doesn't show on the internet. People google their house after they sign a contract, and want to back out after they see it for sell for 20k more than what you are giving them. We have scripts to handle those situations, but it's smoother if they don't see it.
(3) Always anchor LOW in negotiation. If you're not aiming for a 50k spread on a wholesale deal, you're too high. I've seen 174k spreads on a WHOLESALE deal because the buyer anchored low. It's going to be uncomfortable giving the seller the price but do it anyway. And do it with confidence and conviction.
[Chad: Lesson #3 is especially hard. I'm always uncomfortable making a price that I think is lower than a seller is expecting. But if you don't start low, you won't get a good deal. You can always come up, but it's very difficult to start high and go back down.]
Anything else you'd like other current or aspiring real estate investors to know?
Get a freaking mentor! Pay for coaching! NEVER give up.
My bank account was in the negative and my credit card was charged over the limit… and then BOOM! A 60k deal. There's a correlation between our level of success and our pain threshold.
[Chad: Very impressive, Julian! Thanks for sharing your stories and wisdom of hustling and making it happen. I look forward to following your growth and success. You've got big things ahead! 
For anyone who wants to follow or get in touch with Julian, he's on Instagram at https://www.instagram.com/realtorjuliancolvard/] 
Do you have any questions or comments for Julian? Be sure to say hello in the comment section below.
Get My Free Real Estate Investing Toolkit!
Enter your email address and click "Get Toolkit"