This is another edition of my Getting Started Interview Series. In these written interviews, I ask investors all the details of how they got started in real estate investing, and then I share their answers with you! You can see an archive of all my blog interviews here. 
Today's interview is Billy B (aka Bill) from the blog WealthWellDone.com.  Bill's life changed drastically at 20 years old when he found himself in prison for 10 years without parole. After experiencing depression and challenges, he decided to slowly change his habits, mindset, and way of life while behind bars.
Today, 7 years after leaving prison, Bill is married, lives a clean life, and became a successful entrepreneur & real estate investor. And he and his wife have built a net worth of almost $400,000 that has them on the path to financial independence! 
This interview shares Bill's dramatic story, transformation, and practical approach to real estate investing and entrepreneurship. I hope you love getting to know Bill as much as I have.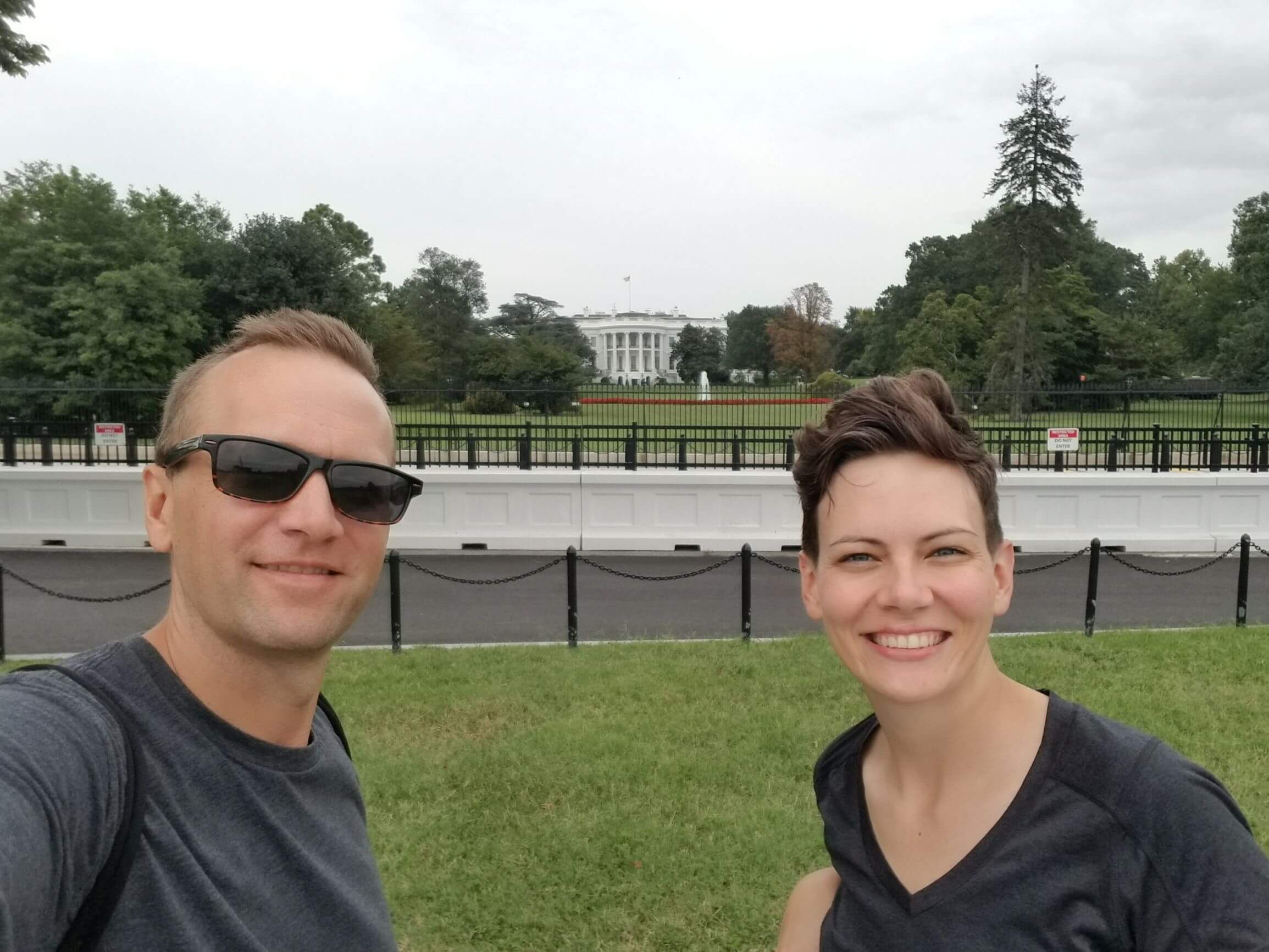 Personal
Name:  Billy B; Blogging at Wealth Well Done
Age (and your spouse/partner's age, if applicable)
Married.  I'm 39. Wife 31.  Going on sixth year of marriage.
Do you have kids? (if so, how old are they?)
No kids.
What area of the country do you live in (& urban or rural)?
Northern suburbs of Minneapolis/ St Paul, Minnesota. 15 Minutes from downtown.
Career/Source of regular income (and non-income producing careers like stay at home parents or volunteers count just as much or more around here!)
Self-Employed with several businesses: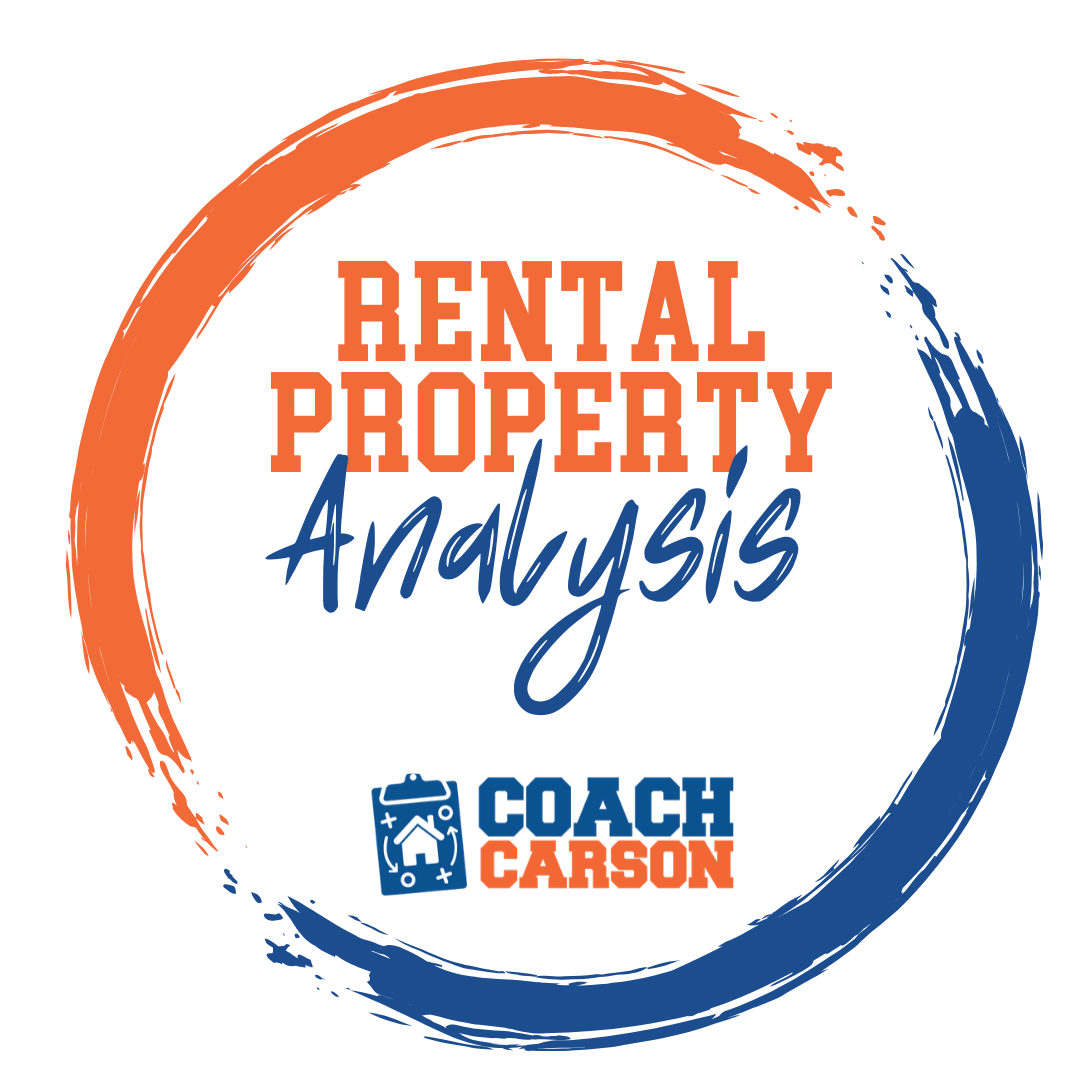 A course by Coach Carson that teaches you how to run the numbers so that you can confidently analyze and buy profitable rental properties. It also includes Coach's rental analysis spreadsheet.
Get the Course
My Business:  I sell promotional apparel/products like t-shirts, hats, and pens to corporate clients, around $300K per year in revenue.
Wife's Business:  Property maintenance. She helps with leasing and landlording day to day tasks for 1 client with 25+ buildings.
We also own 1 rental property which cash flows $600 per month, and we're currently looking for investment property #2.
I also blog at WealthWellDone.com
What hobbies do you enjoy? What do you do for fun?
Anything outdoors, adventure, and travel related:  We downhill ski when we can and I LOVE mountain biking.  We fish and boat at our family Minnesota cabin in the summers, and we love traveling to warm weather climates during Minnesota winters.
Cooking at home to save money is also something we like.  And we exercise through the colder months at our local community center, and I do enjoy the occasional house upgrade project where I get to use my tools and mind to make my houses better.
[Chad: If you need to get away from Minnesota winters and scratch your mountain biking itch, come on down to Clemson, SC. We have MILES of trails and winter is mild.] 
A fun/interesting/little known fact about you?
You'd probably never know it by meeting me, as I look and speak like a normal business professional, but I actually spent 10 years in a state prison because of a drug crime that happened 18 years ago when I was 21 years old.
I loved partying when I was younger.  The higher I felt, the more alive I felt.  I did a lot of drugs, because at the time, living in the fast lane felt like a lot of fun.
But one night, after a small party at my house, a friend left and suffered an accidental overdose in his sleep.  The next morning I was arrested for his death and charged with reckless homicide by delivery of drugs because I had provided the drugs at the party. I was sentenced to 10 years in prison for it with no chance for an early release.
I did all 10 years in prison for this tragedy, and I was released in 2012 when I was 31-years old.  At the time, I didn't have any work history, or job skills. I had even forgotten basic life skills like how to drive a car.  But after ten years of daily dreaming and planning of a better life outside of my prison cell, I was determined to build a great life with my second chance and never to go back to prison again.
In 2013, I finished my senior year in college and started my first promotional sales business in my parents basement.  I got married, and my wife and I bought our first house. Three years later in 2017, we bought our first investment property.
I've now been free for 7 years, and in that time I've built a portfolio of stocks, real-estate, and cash worth around $400K.  My current net-worth goal is to hit $500K+ in the next year or two, and secure my first million after that.
If you want to read more about my journey in, and out of prison, my recent guest post on Financial Samurai, does a good job telling that story. You can read it here:   https://www.wealthwelldone.com/financial-samurai-guest-post-dont-ever-give-up/
[Chad: I also recommend listening to the podcast interview linked above to get the full story. You can also watch my YouTube version of the interview below:
---
[Chad: The rest of the Getting Started Interview questions are based on the steps I teach for getting started with real estate investing inside my online course & community Real Estate Start School, which opens for enrollment each spring and fall.]
---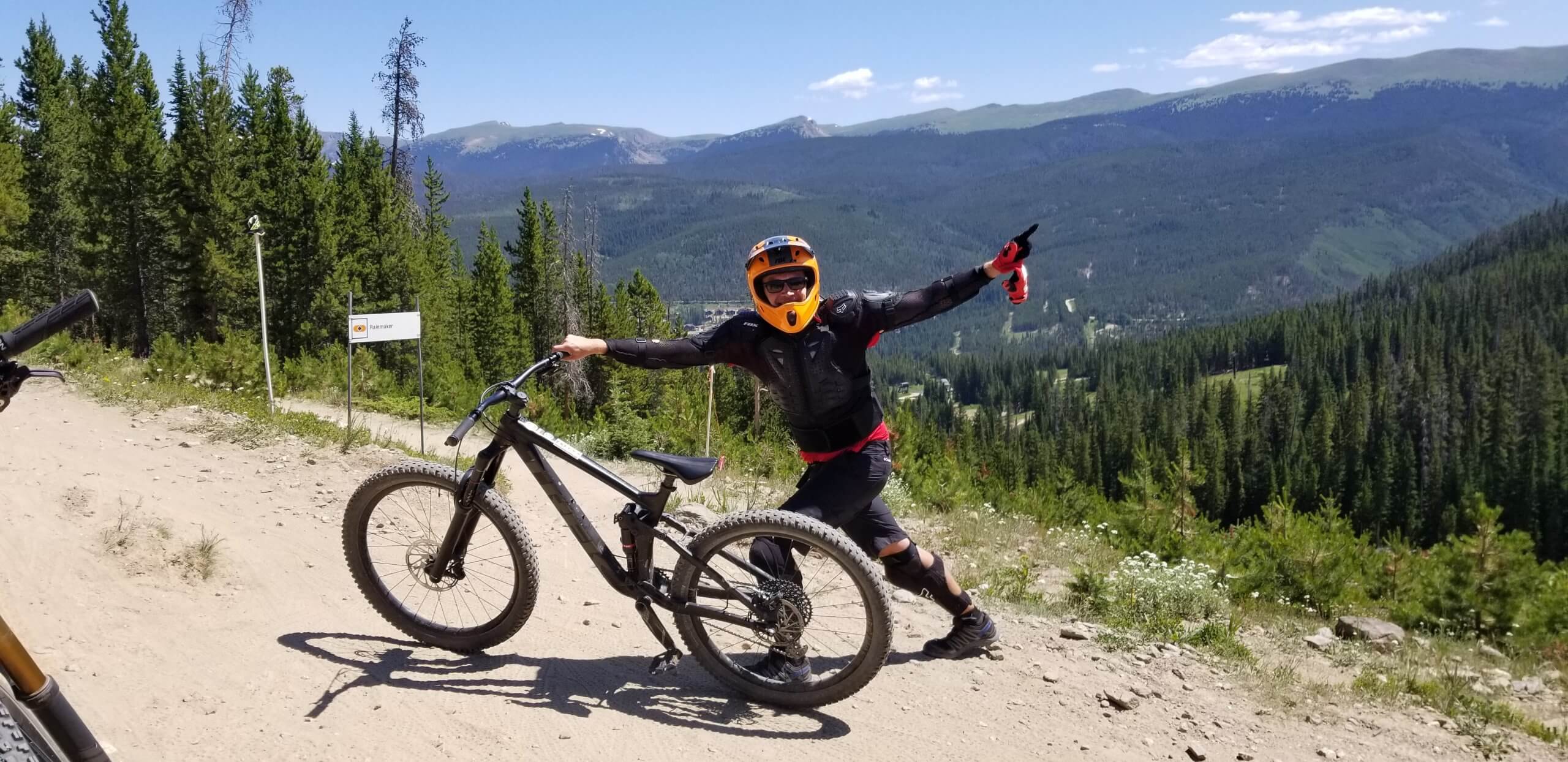 1. Wealth Stage
How long ago did you begin investing in real estate?
I bought my primary residence in 2014, and my first investment property in 2017, which was really the other side of the twin-home I owned. So I currently own like a large town-house, where I live in one side and rent the other side out.
What was your wealth stage when you began investing in real estate? (I define wealth stages as 1. Survival 2. Stability 3. Saver 4. Growth 5. Income/Withdrawal.  See this article for further explanation. It's ok to make a rough guess here.)
I'm currently in-between stages 3, 4 and 5 (saver, growth, and income) as I'm currently practicing a little bit of each of these stages.  This is what I mean:
My first year out of prison in 2012, I was TOTALLY in the survival and stability stages 1&2.  I never dreamed of being a millionaire in those stages. The most basic goals got me out of those stages:  I just wanted to stay out of prison, get a job, and move out of my parent's house. I broke those goals down into simple daily actions that I worked on every day, and then once I achieved those goals, I started saving all my money, which allowed me to grow out of the survival and stability stages and move up into the higher stages of saving, growing, and creating wealth.
I think I naturally connected the actions of saving money = total freedom in my brain, and I ran with it.  Because after being in prison for 10 years, I wanted to experience as much freedom as I could.
In the last 5 years, my wife and I have lived as modestly as we can (while still having some fun) so that we've been able to save around 50% of our income, which has been about $25K-50K per year, and invested that savings into buying income-producing assets like index funds and real-estate.
[Chad: I really appreciate your perspective in those first stages. As you point out, it's hard to look up the mountain past anything but surviving day-to-day. By breaking it down into tiny steps, you were able to make progress and eventually move on up the mountain.]
Has your wealth stage changed since starting investing in real estate? If so, what is it now?
Yes. Half of our yearly expenses are starting to be covered from the cash-flow from our rent checks and dividend payments from stocks.  However, rather than withdrawing and spending that investment income, we're currently re-investing it as our businesses are providing more cash than we need.
2. Real Estate Investing Strategy
What was the primary real estate investing strategy that you used to get started?
Our strategy so far has been:
Save big down payments (20% down)
Then buy properties in nice areas where tenants like us (responsible, intelligent, hard-working people) would want to live.
My main financial strategy has been to make sure I can get a mortgage that provides strong cash-flow once the mortgage is paid.  Why do I care about cash-flow so much? Because maintaining a property, and working with tenants, takes a lot of time and work from me. Investment real-estate better be making a lot of money for me, because if it isn't making me money, I'd rather just own a bunch of stocks that pay me a dividend without me ever having to fix a toilet or update a kitchen.
[Chad: I agree there should be some sort of premium for the risk and hassle. In addition to the financial premium, I like that real estate an also give you more control over the journey. Using your entrepreneurial skills and self-discipline, you can turn your investments into little retirement machines. Stocks can do that too, but the timing of results is much more out of your control.] 
Has your strategy changed since then? If so, what is it now?
Yes, my strategy has changed compared to when I bought my first home because the market I live in has changed.
I've gone from an aggressive stance on buying more real-estate because there was a lot of inventory at fair prices, to more of a patient, cautious approach. Home prices have risen in my area and it's harder to find good cash-flowing buying opportunities.
I'll never be able to perfectly predict the market's future, but I believe everything economy-related moves in cycles.  A new top in the cycle is always leading to a new bottom. Economies grow and peak, and then fade and re-group. That's just the normal cycle of business and investing.
Since it's getting harder and harder to find properties that cash flow strongly in my targeted area, I'm currently just being patient, and saving and growing my money, rather than rushing into a property I may regret.  If the housing market does soften, I want to find myself in a buying position where I can be ready to pick and choose my favorite properties to buy at that time.
There's no rush for me to buy my next property.  In fact, a wise real-estate investor once told me, "There will always be another house to buy, there's no need to rush into buying anything."
[Chad: Very wise advice about being patient. Warren Buffett has a great analogy where he compares investing to a home run derby in baseball where you can wait for the perfect pitch. You can just let every other pitch go without penalty (i.e. passing on deals). Then when you're favorite pitch comes in (a good deal), swing! This, of course, has to be balanced with analysis paralysis and never doing ANYTHING. But I don't think that's what Bill's talking about here. He's still making progress as he saved money patiently.]
3. Target Investing Market
What regional market do you invest in? Why did you choose it?
Minneapolis/St Paul, Minnesota.  I grew up living here, and I know the city and suburbs well, so it just made sense for me to start investing in the city I know the best.
Why do I like the Twin Cities, MN for investing reasons?  Here are a few main reasons:
There's alot of Fortune 500 companies headquartered in the Twin Citites.  Big businesses located here means there's a lot of good-paying jobs at these businesses, and the surrounding businesses which service this economy.  Good paying jobs means there's also a lot of tenants with good salaries looking for nice homes to rent.
In Minnesota, the cost of living is relatively low compared to big coastal cities, which means properties are relatively affordable to buy and maintain. This gap between high salaries, and an affordable cost of living, means there's alot of potential to get strong rental income from a large pool of quality tenants.
The schools are good here (Or at least I invest in neighborhoods with good schools) which are a draw to keep families in the area, leading to many good long-term tenants.
The only bad part about Minnesota is our winters, which are only REALLY harsh for 3 months.  (December, January, and February.) That's why a lot of financially smart Minnesotans eventually only live here for around 9 months, and then travel through the worst of the winter and then return here when spring returns.  This is our long-term plan at least.
[Chad: Nice analysis of your market, Bill! You clearly know it well. If anyone needs help picking their own target market, here's my guide to picking the ideal real estate investing market]
Do you have a particular sub-market or neighborhood where you like to invest within your market? Why do you like it?
Yes, my day-job is a business-to-business salesperson, and I've learned that I work well with business-minded, corporate-type people.  So when I look at potential investment properties, I always think, "would my ideal type of tenants want to rent this property from me?"
This doesn't mean I only look at big, expensive properties to invest in.  It just means that I look for properties in nice neighborhoods, in good school districts, which are structurally sound, appealing, and clean.
I want properties that make renting them to good tenents easy because good tenants will want to live there.  I want smart, responsible, and easy-going tenants, so I aim to buy properties that will attract this type of tenant.
[Chad: This is a lesson I learned the hard way. I got enamored with the numbers of certain properties in certain locations that didn't attract the best tenants.  In the end, it was difficult to turn those numbers on paper into the reality of consistent profits. Billy B hit the nail on the head with finding properties that will attract your ideal tenants.]
Have you chosen a particular real estate investing niche to focus on, like a type of property (ex: single family houses), a certain price range (like A, B, C, or D properties), or a type of end customer (ex: student rentals)? If so, why?
So far I just have a very large twin-home (duplex) in a type B+ or A- neighborhood within a top-10 Minnesota school district.  This type of property has worked GREAT for me, so why change what's worked well for me?
4. Investment Property Criteria
What formula or numbers do you use to decide if a deal is a good one?
I'm a "gut-feel" type of guy.  So the first criterion is to ask myself if the potential property passes my "gut-feel" test?
Do I want to own it? Will it be easy to maintain once I invest some money into small upgrades?  Will it easily attract quality tenants? Do I live relatively close to its location for maintenance purposes?  Since I currently self-manage, I don't want to have to drive an hour away through rush hour traffic to show it or do a repair on it.
Once it passes the "gut-feel" test, I evaluate the financial aspects of buying it.
Personally, I like to put down 20%-40% when I buy it.  I mainly like to do this because the bigger the down payment, the smaller my mortgage payment will be, and the less risk I am taking on.
Large down payments also appeal to me for these reasons:
I want to be debt-free sooner than later, so why not start with an affordable mortgage balance to pay off right away?
A smaller mortgage-payment equals better cash-flow for me on day #1.  Strong cash flow opportunities help me psychologically feel like real-estate is worth it, even when I run into a frustrating problem like an expensive repair or an annoying tenant.
One of the things I hate the most in life is financial stress.  I don't like to stress about vacancies and repairs, and I find I have a lot less stress when my properties are making me a lot of cash on a monthly basis.
I look for the 1% rule as a guide when buying a property (Only buy properties that can rent for 1% of purchase price), but in my goal of buying quality properties in nice neighborhoods, I know that's not always possible  But I've learned this financial insight in my sales business:
I'd rather sell a $10,000 job on a 50% margin, than a $1,000 job on a 100% margin.  In sales, you usually make more money selling big jobs on weaker profit margins than selling smaller jobs on stronger profit margins.
I've kind of brought this mentality into real-estate investing.  I'd rather buy a quality property in a nice neighborhood that I can hold long-term and rent at .75% purchase price, than a crappy property in a bad neighborhood that meets the 1 % rent of purchase price.
[Chad: I also mix qualitative factors (what you call your "gut feel") with quantitative (i.e. the numbers). Real estate is unique because real people, often just like you, are looking to rent or buy your homes. So, I think it's ok to turn off your numbers brain for a moment and just feel what it's like to be at this property. If it gets you excited, that's a good start! But then turn the numbers brain back on! For help with how to do that, here's my article about how to run the numbers]
5. Your Team
Do you have any "inner circle" team members like a spouse, business partner, or mentor? If so, how have they helped you to get started.
The best advice I can give to someone wanting to get started is to find people who have been successful at this before you and ask them how to do it!!!  They've already been where you're starting, so learn from their successes and mistakes, so you can get to where you want to go.
Before I got started, I had a friend who owned 8 properties, and every time I was around him I was asking how he did it so I could mentally prepare myself for the day that I would be ready to buy my first one.
So when I finally did buy my first investment property, I had years worth of knowledge already saved up on what had worked and didn't work in his RE business.
Even if you don't have friends in real life who have been successful investors, you can get the same knowledge from blogs like Coach Carson, and social media investor groups, like ChooseFI Real Estate.
What other team members have been crucial to help you get started?
One decision that was crucial for me was buying a primary residence first.  Owning a home to live in first helped me realize that I enjoyed owning real estate.  I liked having an affordable mortgage, and I enjoyed problem-solving when my house needed repairs or upgrades.
I probably wouldn't have bought an investment property if I hadn't learned that I enjoyed owning my primary residence first.  My advice is to buy a small primary house to live in first, so you can learn what owning real estate is like, and you can afford to save money for a future down payment for your first investment real estate.
[Chad: I don't think I've heard this advice put exactly that way before, but it makes a lot of sense!]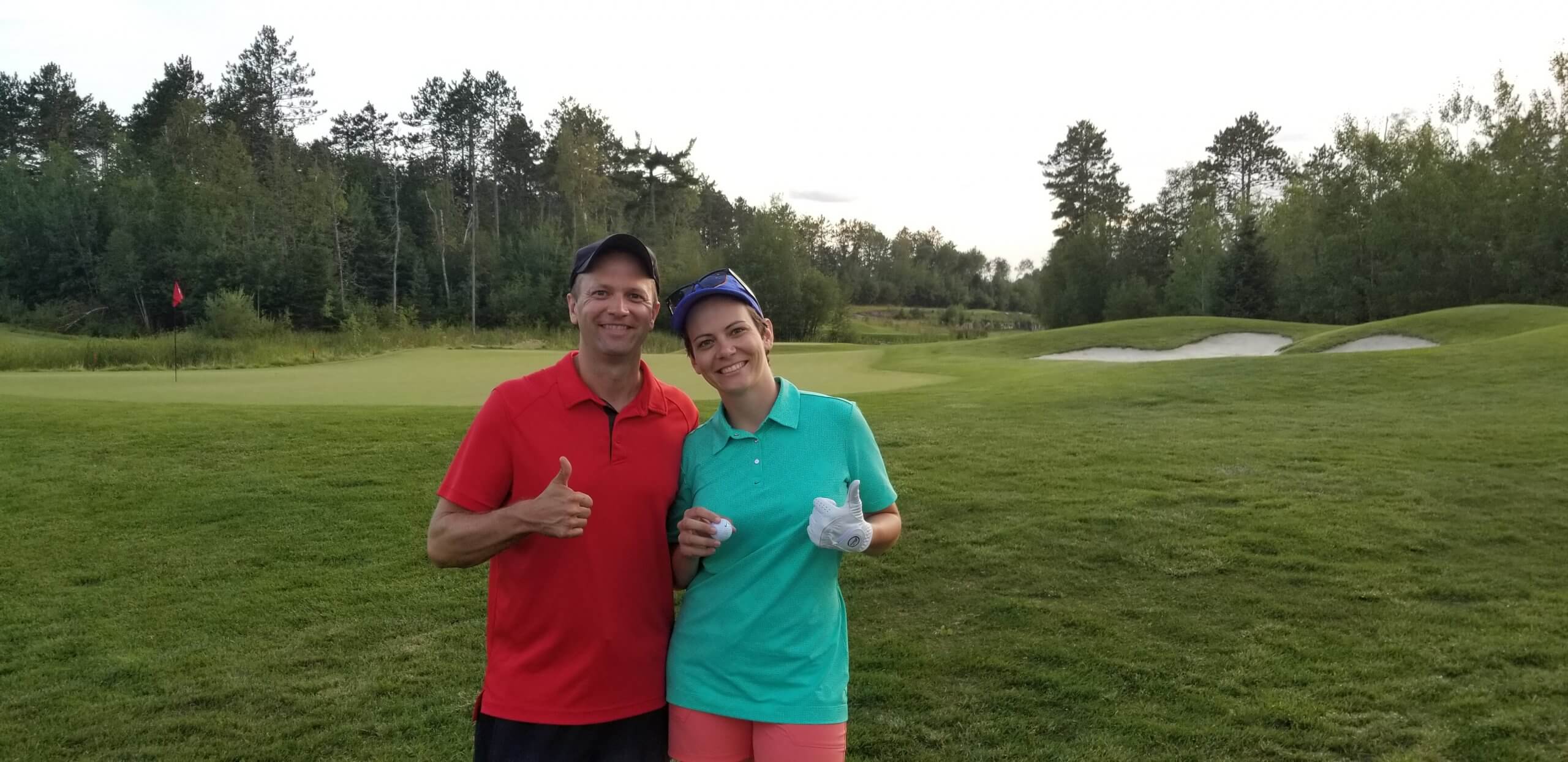 6. Financing & Cash
What type of financing did you use for your first deal (or deals)? And was it difficult to obtain this financing?
We saved 20% for our primary residence. ($44K) and 25% down ($52K) for our first investment property, and bought both houses with conventional loans.
It wasn't hard to get conventional loans, but it was hard to save those big down payments.  Saving money isn't glamorous or easy. A lot of times we just had to be disciplined enough to drive by restaurants when we were hungry, skip concerts we wanted to go to, and drive cars that are more functional than luxurious.
But saving all that money has eventually allowed us to unlock a truly glamorous lifestyle where we can travel whenever you want, and do whatever we want, which is the life my wife and I dreamed about the most.   Together we've chosen to sacrifice fancy restaurants, new luxury cars, and mcmansions, to be able to do whatever we want with the rest of our lives.
[Chad: "Saving money isn't glamorous … but it unlocks a truly glamorous lifestyle"  Beautifull said!]
Do you plan to continue using this financing in the future? If no, what financing is next? Why?
Yes, I like big down payments and conventional loans for all the reasons I described above.
Where did you get the cash for your first down payment, fix-up money, and reserves? How much did you need to raise?
We saved, saved, and saved our incomes.  We save around 50% of our income and invest it all into index funds (VTSAX) and a cash emergency fund.  Then, if we find a property that passes our "gut feel" and fits our cash-flow requirements, we pull the down payment out of our various index-fund accounts.
One of our financial goals now is to have more than $250K invested in index funds, so we'll always have a down payment available if the right property hits the market.  We currently have around $170K in our brokerage account, so we're making progress towards this goal.
Several years ago, I read a post by a blogger friend, Mr 1500, who said he personally preferred a portfolio of 50% stocks, and 50% real estate.  Those percentages always felt good to me, so that's what I've been striving for. If I find the right property, I buy it.  But if I can't find the right property that fits my target, I'm more than happy to wait. I can just build my stock portfolio until the right property presents itself to me.
[Chad: I've also been inspired by Mr. 1500's balance between stocks and real estate. I'm still no where close to his 50:50 with my heavy allocation in real estate. But especially with my retirement accounts, I'm moving that direction over time.]
 7. Deal Finding
How did you find your first deal(s)? What was the owner's situation that motivated them to sell?
I actually bought my first investment property from our neighbors, as we lived next door to them.  We became friends over the years being neighbors, so I told them, if you ever want to sell, I'm interested in buying it.
So when their family got too large for that home, and they were ready to sell, they called me. We hired a neutral realtor at a fixed fee to do the paperwork and be a moderator between us.  We closed on the property without it ever hitting the market.
Did you try any deal-finding strategies that didn't work?
Not yet.  I'm always watching the local MLS listings in the area I want to buy in, and just haven't found the right house at the right price that we were excited to buy..
How many potential properties did you look at and/or make offers on before buying your first deal?
We looked at around 20 properties before buying our first primary residence.   Our first investment property was bought directly from the owners, so we never had to compete for it.
[Chad: Over and over I hear about people looking at a lot of properties before that first one. It's like paying your dues and learning how things work in your local market.] 
Your First Real Estate Deal
What were the basic numbers like purchase price, remodel costs, rent, resale price (if applicable)?
Purchase price:  $183K in 2017
Remodel cost:  Around $5K in upgrades right away. Them around $2K per year the last 2 years just to get it updated. It's just about there now.
Current resale price:  I could probably easily sell it for $205-$210K
You can read the entire article on how and why we bought our first investment property here. 
What has been the overall effect of this deal on your life? Lessons learned?
It's been 100% awesome.  You can read a few of my life lessons learned here:  How to be a dynamite real estate investor:  One year update.
Final Tips & Recommendations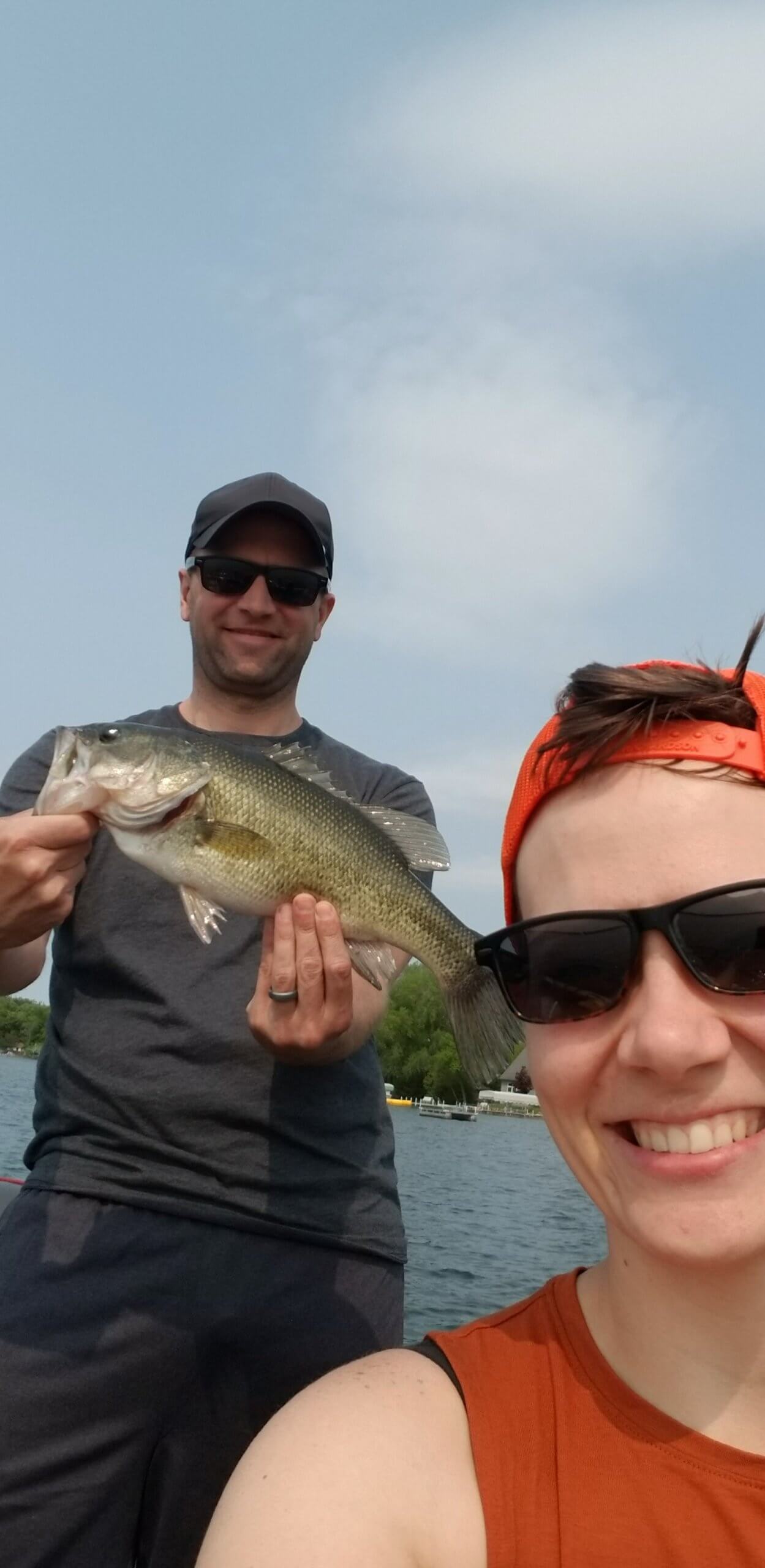 What books, blogs, podcasts, and/or YouTube channels have helped you to get started or do you just find extremely valuable? (Can be categories in business, investing, or life/philosophy – other than a sacred book)
Probably the best step I took to learn more about investing and money management was I got on twitter and followed every blogger that wrote about money.  I started reading the articles, got sucked into the community, and suddenly had an awesome peer group of people showing me the way how to become a millionaire.
Specifically, the private ChooseFI facebook group is amazing to join.  Mr Money Mustache was the first blog that opened my mind that an "alternative lifestyle" is possible if you choose to create an "alternative relationship" with money.  Bigger Pockets community provided me some basic fundamental insights into real estate investing.
Any big mistakes you've made that others should avoid?
Don't do hard drugs.  And don't hide who you really are so that you can secretly engage in things that aren't good for you.  These two activities I described above were my main issues in my younger life. They will never end well for you.
As far as financial mistakes:  Cash is always king. I feel a ton of pride and satisfaction knowing that I have REAL money in the bank and REAL equity in my properties.  My portfolio isn't a bunch of smoke and mirrors built on a fake financed lifestyle. My financial foundation is based on real money I worked hard to save and invest. No matter what happens in the future economy, I can enjoy my life worry-free because it's hard as hell to financially destroy people who have real money saved in the bank.
Anything else you'd like other current or aspiring real estate investors to know?
Always try to buy properties that provide an equal amount of money and happiness in your life.  Because if you're not happy and making money buying real estate, then what are you buying real estate for?  Buy index funds instead!
But if you find the right property that can make you some money and can provide you more freedom and happiness than index funds, then buy that property instead!
[Chad: I want to thank Bill for his willingness to be vulnerable and share his story. I don't think I've ever met someone with as much passion for living, learning, and SHARING. You're story, philosophy, and the way you're living your life are an inspiration. 
For all those who enjoyed reading about Bill here, I highly recommend following along on his blog at wealthwelldone.com.  He writes great updates and articles there.]
Do you have any comments or questions for Billy B? We'd love to hear from you in the comments section below.
Get My Free Real Estate Investing Toolkit!
Enter your email address and click "Get Toolkit"