In my Investor Profile Series, I use a question & answer format to share the stories of actual real estate investors at different stages of their investing careers.
Today's investor profile is with Cory Jacobson and Ryan Bevilacqua, two friends who decided to partner up to invest in real estate on the side. They also went all-in by creating a great new podcast called the Weekly Juice where they interview and learn from other investors and entrepreneurs (they share lots of clips and highlights on their Instagram channel).
In this written and podcast interview, they share why they partnered up, how they divide tasks, and what steps they plan to take so that the partnership will last. If you've ever considered partnering to invest in real estate, this will be a great interview for you.
Take it away Cory and Ryan!

Personal
Name
Cory Jacobson and Ryan Bevilacqua
Age
Cory: 28
Ryan: 29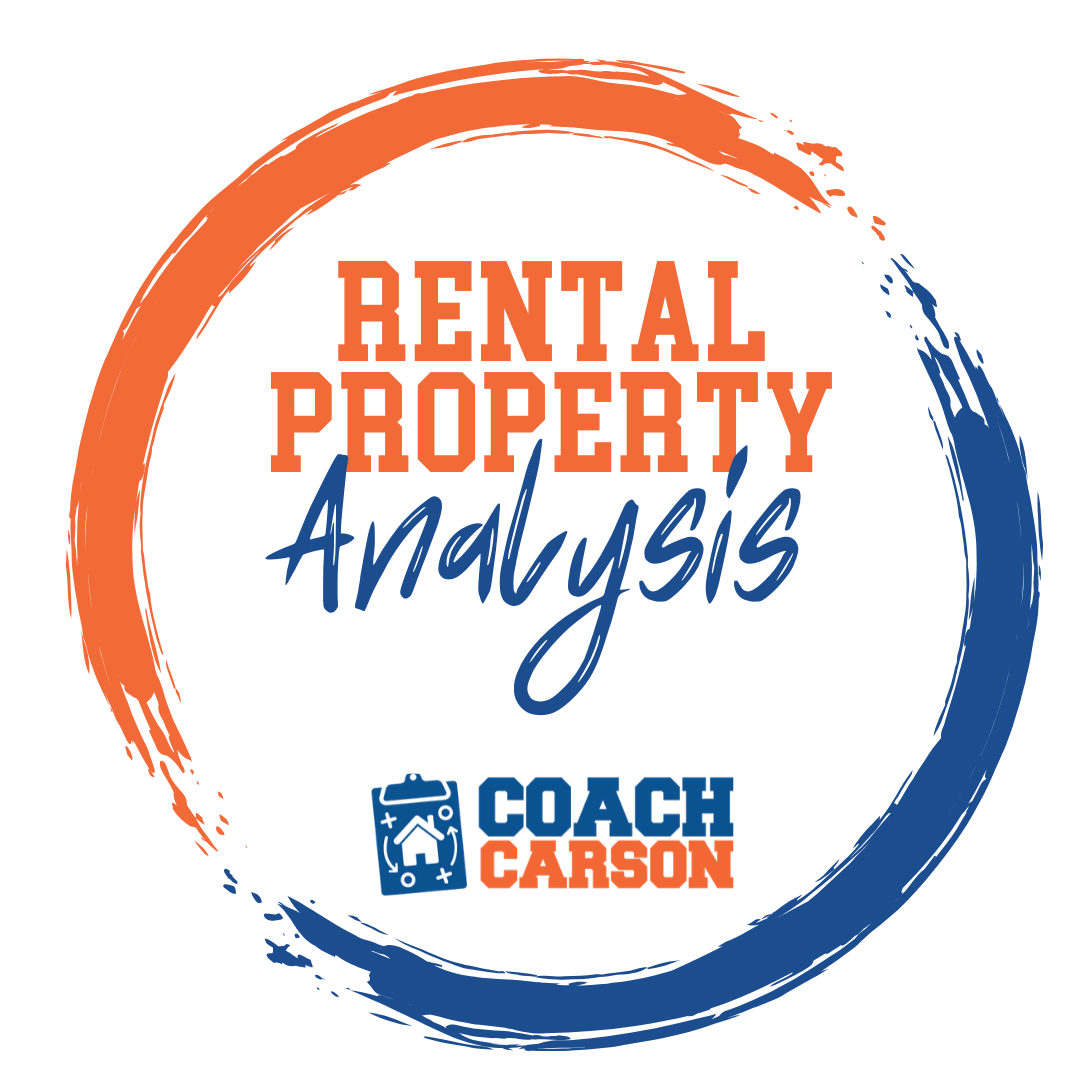 A course by Coach Carson that teaches you how to run the numbers so that you can confidently analyze and buy profitable rental properties. It also includes Coach's rental analysis spreadsheet.
Get the Course
What area of the country do you live in (& urban or rural)?
We both live in the Philadelphia area of Pennsylvania.
Career/Source of regular income (and non-income producing careers like stay at home parents or volunteers count just as much or more around here!)
Cory: Business Development for a family environmental branding company and High School basketball coach
Ryan: Service and Retention Manager for NBA Team
[Chad: I connected with these guys instantly when they started talking basketball! We've agreed to have a pick-up game sometime after the coronavirus ends].
What hobbies do you enjoy? What do you do for fun?
Cory: Podcasting, Working out, traveling, Coaching, Playing Basketball
Ryan: Travelling, Podcasting, Working Out, Running, Golfing, Photography, Trying New Food!
[Chad: I like all these hobbies, with the exception maybe of golf. Not my sport!]
A fun/interesting/little known fact about you?
Cory: I coach at one of the top high school basketball programs in the country. I've coached multiple players that have gone on to play in the NBA. I get a huge thrill out of mentoring, and developing players. High school kids keep me young, and bring my spirit up with the energy they bring on a regular basis. Overall, I genuinely love spending time helping them achieve their goals and dreams.
Ryan: I'm a huge Batman fan and always have been since I was a little kid. I thought Batman was the ultimate superhero because during the day he is a successful business mogul and by night he was the caped crusader protecting Gotham city with his own two hands.
It's my dream to have a blacked-out Lamborghini that looks like a batmobile. I also plan on making my own version of a man cave called the  "bat cave" in my dream house one day. My plan is to leverage real estate to make these childhood dreams a reality!
[Chad: Cory, coaching has obviously been something near and dear to my heart creating this whole online business called Coach Carson. My inspiration for that was to channel the awesome life wisdom and generosity I received from so many of my coaches while playing sports. So, you're making an impact! 
And Ryan, that's so cool with the batman theme! While I'll likely never own a Lamborghini (a Tesla maybe), I'd love to see it in person when you get it! Very inspiring and helpful to dream big and specifically] 
Wealth Stage
How long ago did you begin investing in real estate?
Cory – 3 years
Ryan – 1 year
What was your wealth stage when you began investing in real estate? (I define wealth stages as 1. Survival 2. Stability 3. Saver 4. Growth 5. Income/Withdrawal.  See this article for further explanation. It's ok to make a rough guess here.)
Cory – Stage 3 when I started
Ryan- Stage 4 when I started
Has your wealth stage changed since starting investing in real estate? If so, what is it now?
Cory – Yes, I'm definitely in stage 4 now. I have been able to leverage my savings and put it to work by continuously reinvesting into Real Estate investments. I would say that I'm probably still in the early phases of stage 4.
Ryan- No, I'm still in the same stage working on climbing to the next!
Real Estate Investing Strategy
What was the primary real estate investing strategy that you used to get started?
Cory – I started out with the house hacking strategy and I'm currently still using this strategy as I live in one of my properties and rent out the other rooms. I then got into small multifamily (duplexes). From there, I formed an LLC partnership with Ryan and we just purchased our first duplex together, closing a few weeks ago.
[Chad: Yes! House hacking. For those who don't know, I'll always have a fond place in my heart for house hacking after living in my cozy 4-plex for several years. It's still a great rental now 16 years after I bought it.]
Has your strategy changed since then? If so, what is it now?
Strategy is the same for the past couple years. I'm thinking it will develop into areas that we may be able to see a little more appreciation, and also pivot into the larger multi-family space once we have more business credit and get commercial mortgages through our LLC.
[Chad: Starting small and working your way up at a reasonable pace makes sense. And there's also nothing wrong with just hitting a bunch of layups with small properties if that's what the market keeps giving you!] 
Target Investing Market
What regional market do you invest in? Why did you choose it?
We currently invest in New Jersey within a 50-mile radius of where we live. Proximity is key right now because we are self-managing. We feel we need to learn our management style and go through the motions ourselves before we outsource to a property management company.
Once we have 10-15 units, we'll look to outsource to a property manager if it becomes too much to manage with our 9 to 5 jobs. We like the idea of being able to train our property manager to manage the properties the way we personally manage them to ensure they are handled to our standards.
[Chad: There's an old expression that before you own a store you need to learn how to sweep the floors. I think it's smart to try your hand at management first if you're able. You'll build knowledge, systems, and confidence so that you can later outsource it either inhouse to your own employee or to a third party management company.]
Do you have a particular sub-market or neighborhood where you like to invest within your market? Why do you like it?
N/A
Have you chosen a particular real estate investing niche to focus on, like a type of property (ex: single family houses), a certain price range (like A, B, C, or D properties), or a type of end customer (ex: student rentals)? If so, why?
We're currently focusing on C+ to B- small multifamily properties. The goal is to find a balance between cash flow and appreciation in an upcoming market to obtain financial independence. Small multifamily properties provide us with a comfortable barrier to entry cost, a blend of cash flow, and the 15%+ cash on cash return that we strive for.
[Chad: Finding success with rentals is a lot about figuring out what will work in your target market. I like how you guys have settled in on a niche that makes sense financially. As the market changes you can also adapt.] 
Investment Property Criteria
What formula or numbers do you use to decide if a deal is a good one?
We normally look at 15%+ cash on cash, and $200-$250/cash flow per door. We use $400+ as our cashflow barometer for small multifamily in the market we invest in
[Chad: Works for me!]
Your Team
Do you have any "inner circle" team members like a spouse, business partner, or mentor? If so, how have they helped you to get started.
Ryan: I have a mentor that is a Vice President of a Real Estate Title Company. He is one of my clients from my 9 to 5 job and we've worked closely throughout the years. Our relationship has changed from simply professional to a friendship and mentorship. He's helped me immensely in all aspects of my real estate journey. He helped build my original team and guided me through the process of purchasing my first property with my wife. Cory and I now use some of the same people on our investment property team! In my opinion, having mentors and people that have been in the industry for a long time in your corner are crucial to early success.
Cory: Besides both of my parents, I have one life mentor who I coach basketball with who has been instrumental in a vast majority of my life decisions. He has built multi-million dollar businesses and yet is still the most humble individual I know. As far as real estate investing, I have two mentors who are at different stages in their investing careers. I go to one for technical support with operations and property management/maintenance, and the other I go to for overall strategy and growth. I always try to offer up my services to them to provide value in any way that I can to be a crucial part of their success, just as they are for me.
[Chad: These relationships are so valuable. I realize not everyone is lucky enough to have mentors in the family or a close circle of friends, but I highly recommend trying to surround yourself with people who are wealthier and smarter than you in a given field. That goodness rubs off on you if you're around it enough!]
What other team members have been crucial to help you get started?
Ryan: It may seem obvious, but Cory has been a pivotal person in my life to help me get to the next level. We've been roommates, friends, and what seems to be brothers for just about ten years now. We've always wanted the best for ourselves, our families, and each other. We want to live life on our own terms and escape the rat race as soon as possible. With that, we decided to partner up and take the challenge on together!
Cory: Ryan and I truly hold each other accountable. We have varying skill sets that balance well and we try to be level headed in our daily decision making. Not wanting to let one of your best friends down is a key way that we always seem to one-up each other in an "I got this" scenario. We want the other to be successful as much as we want ourselves to be. As long as we maintain that mindset, it's a hard strategy to beat!
[Chad: I love the attitude you guys bring to your partnership. With a foundation of trust and unselfishness, anything is possible. My business partner has probably been the most important team member of my professional career. We've really become a strong team. As I've learned in sports many times, 1 + 1 doesn't equal two when it comes to strong teams or partnerships. It's more like 1 + 1 = 10!] 
Financing & Cash
What type of financing did you use for your first deal (or deals)? And was it difficult to obtain this financing?
We used a mortgage lending broker who secured us a 30 year fixed mortgage on the property. Essentially they set us up with lending and sold off our loan to a bank. It wasn't difficult to obtain this type of financing because we both have excellent credit and we have a relationship with this lender from previous deals.
However, we created an LLC and it was going to be difficult for us to obtain lending if we tried to use our business entity rather than purchasing personally under our own names. To make that type of lending easier, we've decided to establish credit under the LLC by running all of our finances through the company. That in turn will help us obtain lending under the company in the future versus us having to purchase personally under our names.
[Chad: These are both good options. It's smart to have as many financing tools in your toolbox as possible. I always recommend people to get as much of that 30-year fixed, low-interest financing as you can while you're still working! It gets harder once you're a full-time entrepreneur.] 
Do you plan to continue using this financing in the future? If no, what financing is next? Why?
We'll likely try to secure 15 to 20-year notes down the line to have a better debt to income ratio in our portfolio. It was important for us just to get in the game and use traditional financing up front.
Where did you get the cash for your first down payment, fix-up money, and reserves? How much did you need to raise?
Ryan used the cash from his 9 to 5 job while Cory used a blend of cash from his 9 to 5 job and cash flow from his other rentals to use for the down payment money. We each needed to raise $25,000 for an initial down payment of just about $50,000.
[Chad: Saving cash is always the unsexy part of starting. Yes, there are a few no-money-down techniques out there. But whether it's $5,000 or $50,000, your investing career will be much easier if you have some cash to help you start.]
Deal Finding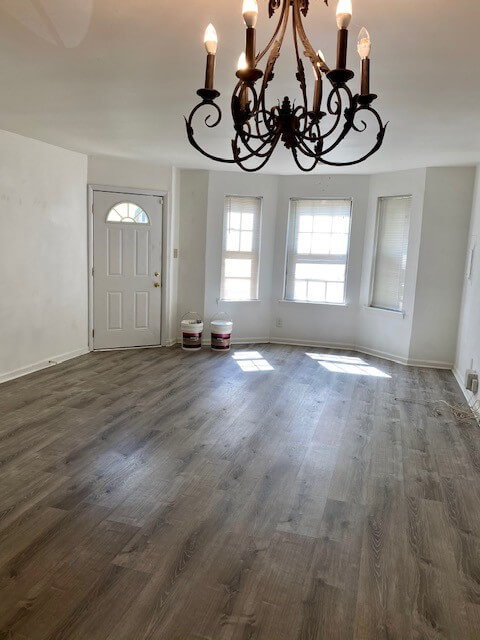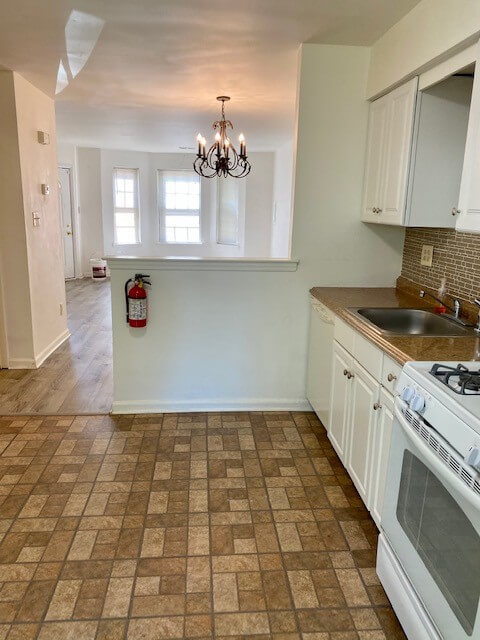 How did you find your first deal(s)? What was the owner's situation that motivated them to sell?
For our first deal together under our partnership, we used our realtor to secure the deal. He was able to secure us an off-market deal by leveraging a previous relationship with one of his clients.
One of his clients was moving out of the area and looking to off-load his rental property quickly. He mentioned to that investor that he had two upcoming investors looking to get into the game, and his property fit the criteria we were looking for. After a few negotiation conversations, we all made the deal happen. Many deals are going for 20% over asking in our market so we were thrilled to get ours $5k under asking. In this case, it was a win-win for both parties!
[Chad: Networking and putting the word out there about what you're looking for really does work. It's not always fast or automatic. But the more you do it, the more results you get.] 
Did you try any deal-finding strategies that didn't work?
We're not saying it didn't work or won't work, but the MLS was extremely saturated when we were looking. We'd find a deal and as soon as we'd call the selling agent, it had already sold. The few properties we did look at always had something majorly wrong with them and they were too much of a risk for us to take on this early in our investing careers.
[Chad: MLS is a hit or miss game. You have to watch it all the time just in case, and when you do see a deal you have to move fast! During 2007-2010 there were a lot of deals on the MLS. So, it goes in cycles.]
How many potential properties did you look at and/or make offers on before buying your first deal?
We looked at about 7-10 properties before we purchased our first deal. However, we were prepared to look at many more and realize we lucked out with only having to see 7-10. We knew we had a great deal on our hands and moved very quickly to secure the off-market deal before the seller put it on the market. He likely would have gotten 15-20% above asking due to the market being so hot at the time we purchased!
Your First Real Estate Deal
What were the basic numbers like purchase price, remodel costs, rent, resale price (if applicable)?
Type: Multifamily Duplex
Purchase Price: $173,500
Rent: $1,300 per unit ($2,600 total)
Cashflow: $800
What were the biggest struggles and challenges on the way to your first deal?
The biggest struggles on our first deal were trying to see properties before they sold. Being that we are in the early stages of our investing career and still working 9-5 jobs, it was tough to get to properties in person before they were under contract.
We also inherited a tenant in one of our units and she is in Section 8. Prior to this, we've never had an experience with Section 8 so we had to learn on the fly. We had numerous hoops to jump through just to get someone on the phone due to the pandemic and many offices being shut down. We were hoping to raise the rent but found out we'd have to wait 8 more months before we could even apply to get the rent raised. We're glad we are going through this now so that we can navigate through it much easier if we decide to go the Section 8 route again in the future.
What has been the overall effect of this deal on your life? Lessons learned?
Overall, we're just starting to collect rent and cash flow, but we've found it's so much more important that we jumped in and got started on a "good-great" deal, as opposed to searching for months and months to find the "home run." We also found it beneficial for us that we went forward with the LLC and just made the decision, as opposed to taking unnecessary time to come up with a name, logo, website, business cards, etc. The fact that we made decisions and moved forward proved to us that we can do it and gave us the confidence we needed.
[Chad: This is such an important lesson for new investors to hear. You've got to do due diligence and analyze deals carefully. But at some point, you've also got to take the leap and stop thinking about it! It'll never be a perfect deal, and it'll never be the right time. Just start!]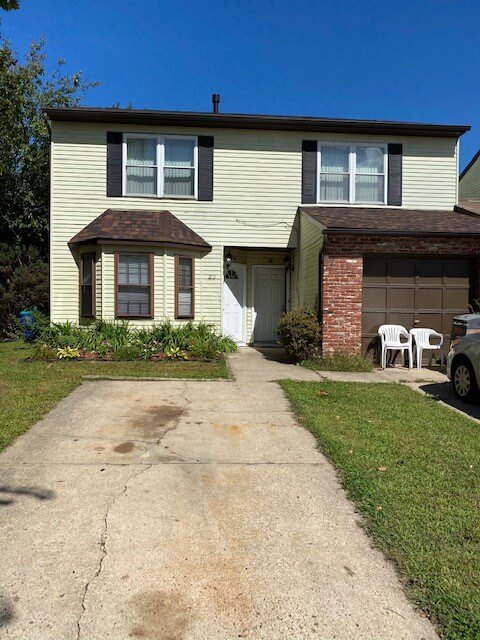 Final Tips & Recommendations
What books, blogs, podcasts, and/or YouTube channels have helped you to get started or do you just find extremely valuable? (Can be categories in business, investing, or life/philosophy – other than a sacred book)
Ryan: Personally, we love Biggerpockets and they have been an extremely valuable resource for us. We've purchased numerous books from them and refer to them daily. Two books we highly recommend for anyone looking to get into the Buy and Hold Rental Property Real Estate Investing game are The Book on Rental Property Investing by Brandon Turner and The Book on Managing Rental Properties by Brandon and Heather Turner. We're not sure if it is fair to say, but honestly we LOVED your book Retire Early with Real Estate. We actually read that in tandem with Set for Life by Scott Trench and they both changed the way we think about life and creating our own destiny. One last one for good measure and we're sure everyone mentions this, but Rich Dad, Poor Dad is an ESSENTIAL read for anyone looking to reach the peak of financial independence.
[Chad: Thanks guys! I'm honored. You can't go wrong with BiggerPockets, whether it's their books, podcasts, forums, blog, or other channels. ] 
Any big mistakes you've made that others should avoid?
Ryan: Analysis Paralysis. This is essentially when analyzing and overthinking can cause one's progress or decision making to become "paralyzed".
I once heard someone say that "perfection is the enemy of progress" and I absolutely loved it. For me, I would spend hours running the numbers, reading books, and trying to fill my brain with enough information to become perfect. I realized months had gone by and I was in the same spot, just maybe a little more intelligent. One needs to take ACTION in order to move forward and take physical steps to achieve their goals. If I could recommend anything for others, it would be to be like Nike and "Just Do It".
Cory: One of the mistakes that I'm currently trying to retroactively work out of is creating a system for EVERYTHING that I do. The more I fly by the seat of my pants even on the "little things," the more I find myself spending time doing the tasks that I'd much rather outsource. Spending time doing the things I am good at and enjoy are far more important than taking the "easy" way out at the beginning. I need to automate always and often in order to scale.
[Chad: Awesome advice guys!]
Anything else you'd like other current or aspiring real estate investors to know?
Ryan: I think it's vital to create a business plan and physically map out your goals. You can use this business plan as your roadmap to success. I'm a very visual person so to have something guiding me along the way that acts as a working document that can constantly change with growth in my life is very important.
One last thing I would like to touch on is the importance of putting your goals and aspirations out into the universe. Others can't help you unless they know what you need or are looking to accomplish. I was always afraid of letting people in and knowing too much about me. When it comes to real estate investing, once I put it out there, I found that many people were just looking to help. I never realized how much many accomplished individuals like to give back and pay it forward to upcoming investors. So get out there and let the world know what you are looking to accomplish!
Cory: Just start. I wasn't 100% ready when I took the leap. If you wait until you're "100%" ready, you'll never make the move. Learning and making mistakes along the way are actually good for the process of success. A commonality of all the successful investors that I know is that they overcame adversity along the way and took the punches as they came. They then adapted and overcame which I plan to do as well.
My advice would be:
Learn as much as you can within a defined timeframe (give yourself 18 months)
Make a move
Learn what works
Adjust and eliminate what doesn't work
Adapt and repeat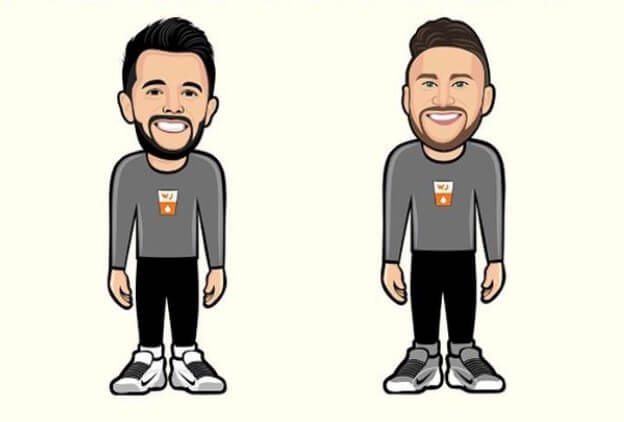 [Chad: Thanks for hanging out on the blog and podcast Cory and Ryan! It was a blast, and you shared a ton of great wisdom and insights that I know will help a bunch of people. I highly recommend the Weekly Juice Podcast and their Instagram channel.] 
Do you have any questions or comments for Ryan or Cory? We'd love to hear from you in the comments below.
Get My Free Real Estate Investing Toolkit!
Enter your email address and click "Get Toolkit"