In my Investor Profile Series, I use a question & answer format to share the stories of actual real estate investors at different stages of their investing careers.
Today's investor profile is about Anton Ivanov. This is a story of hard work, grit, and self-education as Anton worked his way from an enlisted career in the Navy, to computer software programmer, to successful investor and entrepreneur. Real estate is at the center of the story (of course), and you'll learn a lot about how Anton built his 35-unit rental portfolio. But I was most inspired by Anton as a person. I think you will be too!
Anton also combined his love of real estate and software development by creating an app to help investors analyze deals. It's called DealCheck. I recently signed up for the free plan, and I've been impressed so far. 
Now, here's Anton to share his story …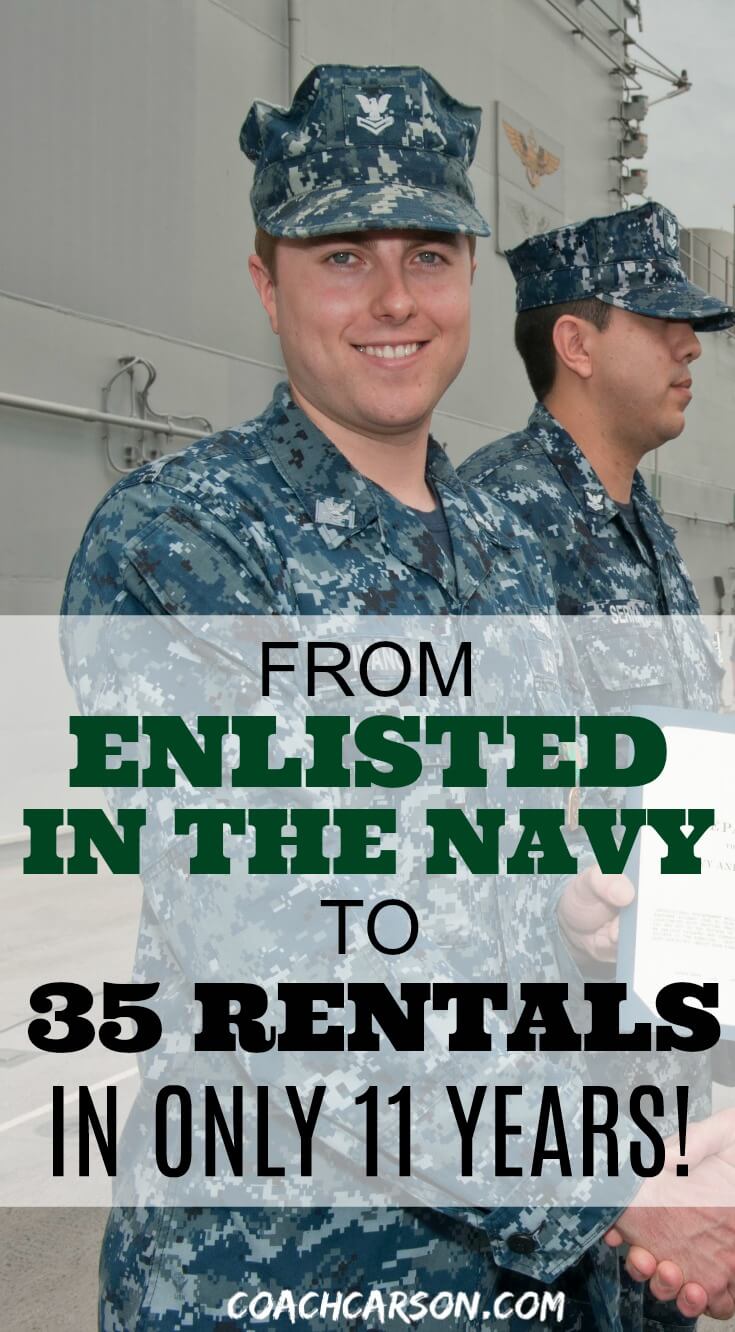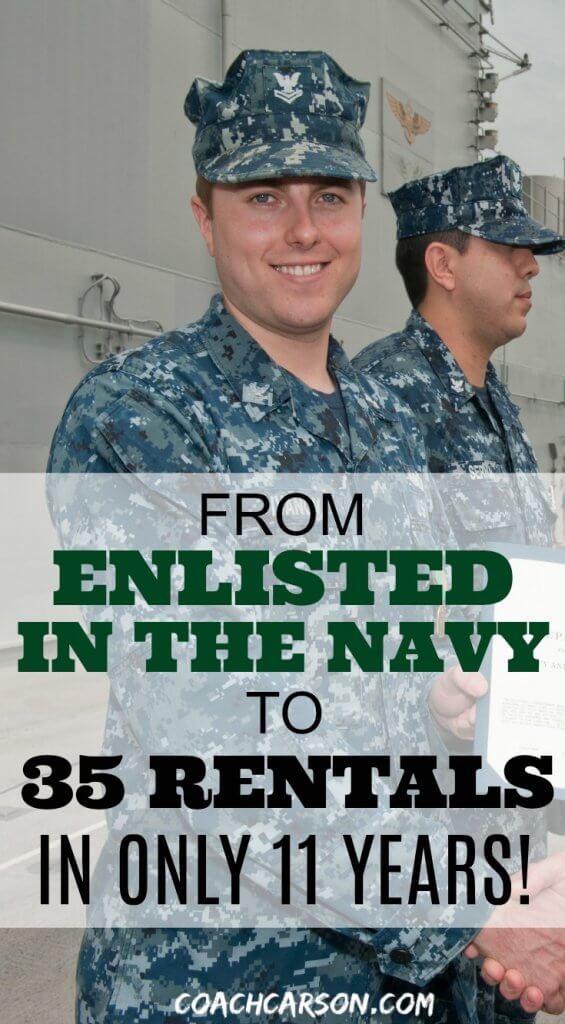 Personal
Name
Anton Ivanov
Age
31
Your home location
Living in San Diego, CA right now, but originally from Moscow, Russia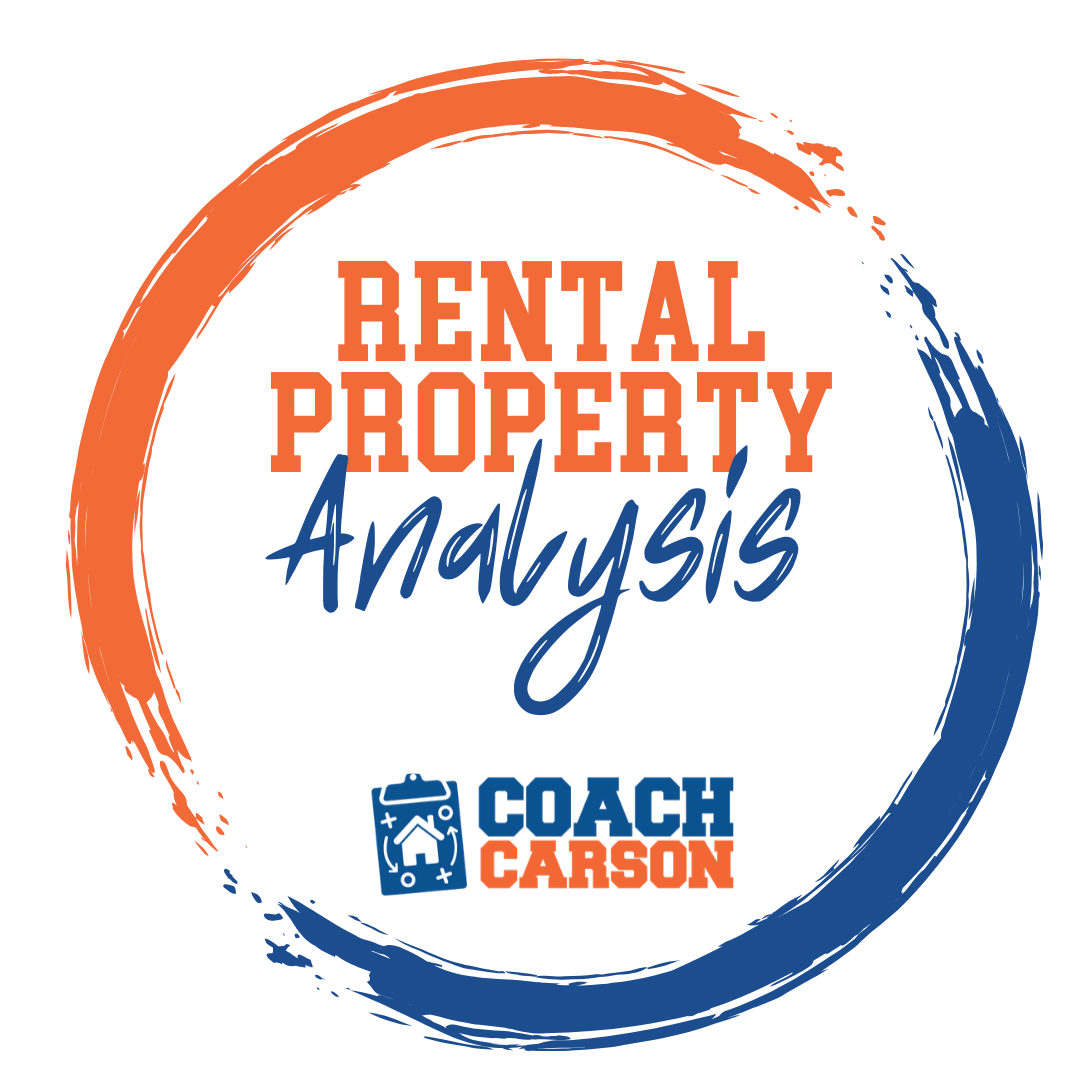 A course by Coach Carson that teaches you how to run the numbers so that you can confidently analyze and buy profitable rental properties. It also includes Coach's rental analysis spreadsheet.
Get the Course
Career/Source of regular income
For the last few years, I've been working full-time as a software engineer for a small startup. This position gives me a relatively high salary.
However, I haven't always been in this position. From 2007-2013 I served active duty in the US Navy, earning about $40k/year. As I was approaching the end of my enlistment, I realized that if I wanted to quickly build my wealth and retire early, a high savings rate wasn't enough. I also needed a good source of income.
I spent a few years finishing a Bachelor's degree online, which helped me get a decent first job after the military working as an electronics technician. While there, I started teaching myself how to write software and built several applications in my free time.
After about a year, I started looking for entry-level software developer positions and eventually landed a job at my current startup. I kept learning and picking up new projects and am now one of the lead developers in our growing team.
In addition to my full-time job, I'm also the founder of DealCheck, one of the most popular investment property analysis tools on the market. This actually started as one of the side projects I used to learn how to code, but recently exploded in popularity. It now brings in more money than my full-time job.
[Chad: I love your career story, Anton! What impressed me the most was your obvious desire to improve yourself and your skills. While still in the Navy, you got your bachelors degree. Then you taught yourself to write code for software. And these acquired skills and his hustle (the entrepreneur's superpower) landed you a high-paying job and your "side" project with DealCheck. And on top of that, you learned to invest in real estate – which everyone will learn more about in the rest of the interview. Self-improvement is a fun and profitable game!]
What hobbies do you enjoy? What do you do for fun?
I'm actually a workaholic by nature. So, about 90% of my waking hours are spent either working at my full-time job, working on my startup or other things like managing my real estate portfolio. My DealCheck startup is definitely what I would call my "hobby" right now. I have a lot of fun working on it.
I'm also pretty big into fitness and lift weights 4-5 times every week. It really helps me de-escalate my stress levels and take a break from an otherwise very high-productivity lifestyle.
My wife and I try to spend time outdoors on the weekends hiking, going to the beach or just going on walks around our neighborhood.
[Chad: This reminds me of a quote from entrepreneur and thought leader Seth Godin, ""Instead of wondering when your next vacation is, maybe you should set up a life you don't need to escape from." Anton, it sounds like you love creating and contributing. If that's called work, so be it.  I also love work that's meaningful and fun. And as a real estate investor moving closer to financial independence, you can always shift to something different if the work ever becomes not fun.]
A fun/interesting/little known fact about you?
Most people that meet me at work or hear about DealCheck don't realize that I'm a self-taught software developer. They assume I have a BS/MS in computer science and have been a developer for a long time.
In reality, I've only been doing this for a few years and am basically 100% self-taught. This just goes to show you that you can teach yourself almost anything you set your mind to. And you don't need to spend thousands on an expensive education to get a good career.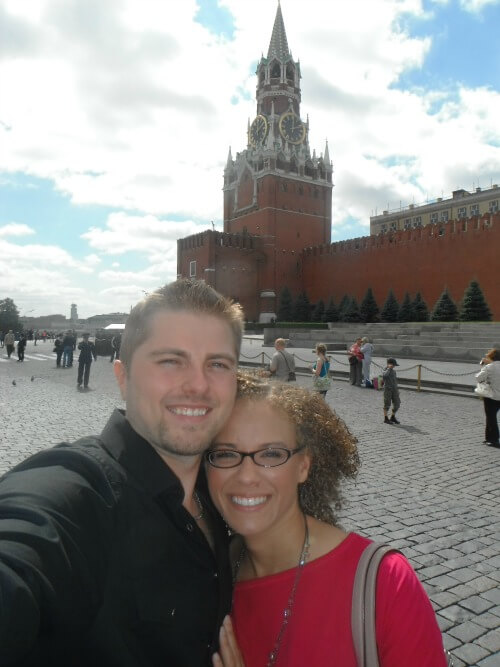 Financial Independence/Retirement Plans
Do you have plans for financial independence/retirement? Or have you already reached financial independence?
I haven't reached my goals for financial independence yet. But I am definitely on track to get there within the next 4-5 years by age 35.
About 10 years ago, I set a goal to accumulate an investment portfolio worth about $5 million. That portfolio would generate $175k – $200k in income per year. The portfolio value was mostly based on a 3.5% – 4% withdrawal rate. I also assumed it would be mostly in equities.
I think this is a little bit different than how most people set their retirement or FIRE goals. They usually try to get enough income to sustain their current lifestyle. My current lifestyle and spending is very frugal, but I actually don't want it to be in retirement. So, I'd like a higher income to support that.
When I started investing in real estate, I realized that I could hit my income goal much quicker with rental properties. This also allowed me not to need $5 million in assets. So, the original goal has since been revised.
[Chad: I really like your approach to a higher income in retirement. I'm trending towards the same thing. I have kept my expenses relatively low to save money and achieve an earlier financial independence. But over time, I'd like my investment income to get bigger and bigger.  It's not only for enjoyment and a financial cushion, but also because extra money can help me make an impact on whatever causes my wife and I find important.]
What does financial independence mean to you? Why do you want to achieve retirement/financial independence? What kind of activities and projects will you spend more time on?
To me, financial independence means having the freedom to choose what I want to do every day of my life and not being dependent on a job to sustain my lifestyle.
The biggest reason why I want to get there is so I don't have to spend so much time working. I'd like to spend it on other activities instead. Even though I actually enjoy most of my work, I don't want to be in a position where I have to do it every day.
I have a long list of things I want to do with my wife once we "retire." Our first one is going on a 6-8 month RV trip across the US. It's something both of us always wanted to do, but never had the time to undertake.
We also have a long bucket list of travel destinations we want to visit. I realize that we could take "vacations" now and visit some of them. But a big thing for me is being able to spend as much time as I want in each place. I don't want to worry about having to come back home because my vacation days are up.
Finally, spending more time with both of our families is up there as well. My wife has family spread out all over the US, and I have my family in Russia. We just haven't been able to visit all of them as often as we like.
[Chad: Ahhhhh .. slow travel. My favorite! Chill in one spot and soak in the lifestyle instead of constantly moving. And RV trips have slowly been creeping on to my own list of fun things to try. The excitement of having everything you need in one vehicle reminds me of my love for camping and hiking. ] 
If you had to start over and wanted to become financially independent, what's the most important thing you would focus on?
I probably would have tried to ramp up my income much sooner in life than I did. I don't regret the years I spent in the military. They definitely helped me grow up and just grow as a person. But my take-home pay was relatively low during that time.
Maybe I would have gone the officer route instead of enlisted. Or I could have looked into doing side-projects or business to increase my income during those years.
Other than that, I think I did pretty well in other areas and there isn't much I would have done differently.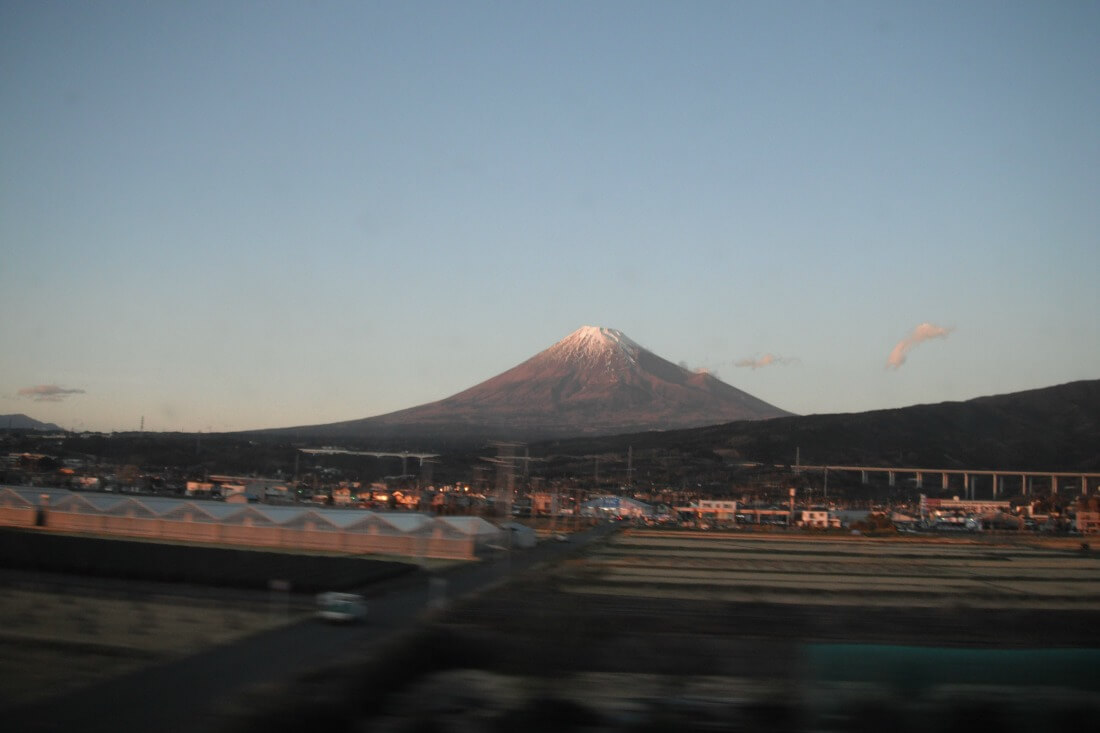 Real Estate Investing
Do you invest in real estate? If so, why do you like it?
Yes, real estate is definitely my #1 investment choice right now. There are a few things I really like about it.
One is the combination of strong passive income, as well as asset appreciation that you can get with real estate. Most stocks grow in value, but don't generate much income as you own them. Even dividend stocks have fairly low yields compared to real estate.
Next is the ability to use leverage (or financing) to increase your overall ROI and IRR on real estate investments. I consistently have an IRR (which can be compared to an annualized return rate on stocks) of over 20%+ on the deals I do. That's almost impossible to achieve in the stock market year after year. But it's very doable with rental properties.
And finally, owning real estate offers some great tax benefits. I always felt that people with high incomes but little assets (like real estate or businesses) end up paying the biggest share of taxes in the US. But as soon as I started buying properties, my effective tax rate went down considerably thanks to so many deductions that come along with it.
[
Chad: Excellent description of the benefits of investing. I'll add that I like that real estate is entrepreneurial. We can influence the success or failure of our investment. With other more passive investments, we're just along for the ride.]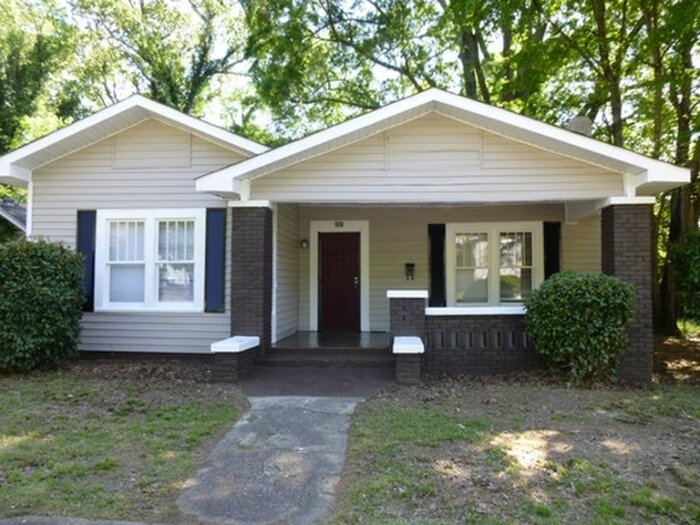 Can you describe your approach to real estate investing? For example, do you do flips, rentals, house hacks, wholesaling, notes, or more than one? And what niche(s) and type of properties do you buy?
I'm a 100% buy & hold investor with a very long-term outlook. I like buying rental properties in markets that have a good balance of strong cash flows and good economic and population projections that will drive appreciation in the long run.
I prefer to buy value-add properties that need some rehab work to achieve market rents. But I don't buy complete tear-downs that need a total rehab. Usually I don't do BRRRR deals. Instead I finance the rehab costs myself.
Although I do own some single-family rentals, more recently I've been buying larger multi-family buildings (especially 4-plexes). I plan to continue expanding into larger commercial properties in the future (10+ units).
[Chad: We have very similar approaches in many ways. I also like a combination of cash flow and growth potential. And most of our purchases our value-adds where we can use our entrepreneurship to increase our return. We also focus on SFH and small multiunits, although we've bought some bigger multiunits more recently.]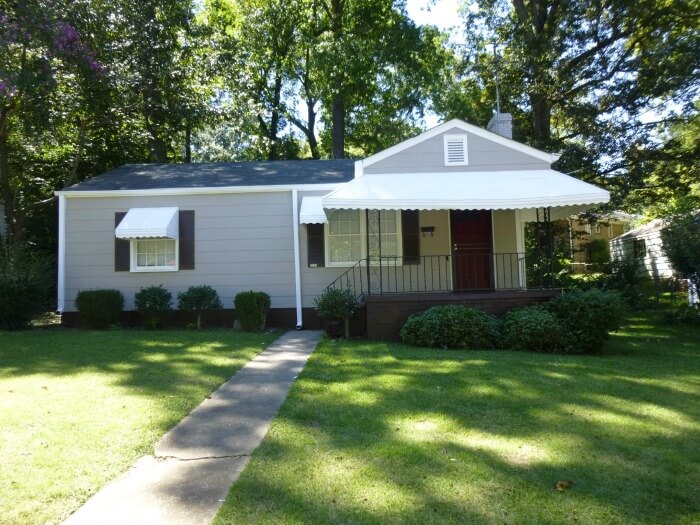 How did you get started? How did you get the money? Did you have any help?
My first rental property actually came from my parents, who passed away in 2008-2010. So, I didn't buy it myself. It was a condo in San Diego where they lived. Although the cash flow from it was low, it did give me some experience with being a landlord and basically owning an "out-of-state" rental. At the time, I was stationed in Japan with the US military.
When I moved back to San Diego after the military, my wife and I bought our first property. It was a duplex that needed a decent amount of work. We lived in one of the units and rented out the other for a few years. Later we moved and rented out both sides.
Following that, we started looking out-of-state. We bought 1 SFR (single family rental) in Atlanta, 3 in Birmingham, and later 28 units in Kansas City. Now we have a total of 35 rental units that bring in about $10k – $11k of cash flow each month.
We haven't had any partners and didn't do any syndicate or group deals. Also, we didn't really use any "creative" financing strategies, so we had to put down our own money on each deal. We used conventional financing for as long as we could and more recently have been using commercial loans.
All of the down payment funds came from our personal savings. We live a very frugal lifestyle and routinely save about 65% – 70% of our take-home pay. This saving rate combined with saving 100% of our rental and investment income is what allowed us to grow our portfolio so quickly.
[Chad: SO many awesome take-aways from Anton's story of getting started in real estate. First, Anton and his wife house hacked! As most of you know by now, this is the real estate tool I recommend more than any other to get started with rentals. It's also how I got started. Second, he wasn't afraid to go out of town to the markets with good fundamentals. Third, he SAVES. Nothing replaces frugality and stashing away money. Until you start doing this, you're not really an investor. And it's the fastest way to reach financial independence.]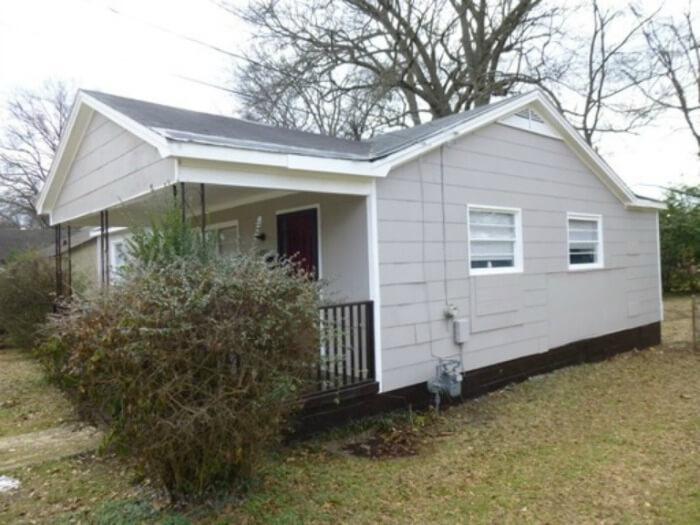 What were the biggest obstacles you faced when starting? How did you overcome them?
Besides the obvious ones like saving up the money for a down payment and actually finding a deal worth buying, the biggest one was probably personal fear of the unknown.
I would generally consider myself a risk-averse person. So, buying rental properties didn't come easy for me at first. This was mostly because I've never done it and I was a little afraid of all the things that could go wrong.
Two things really helped me overcome this fear. The first was spending about 6 months educating myself. I finally got to the point where I felt pretty comfortable that I knew most of the things to watch out for. And I generally knew how the process was going to go.
The second one was actually "pulling the trigger" and doing it. I know it's a little cliché, but nothing really beats going through the experiencing of finding and buying a rental property yourself. I learned more during that first deal than through any books or articles I read in the months prior.
And best of all – it gave me the confidence and the knowledge that "I could do this"!
[Chad: I love these tips. Fear seems to be the most common road block early on for new investors. Your recommendations to go deep on education and then just do ONE deal – where the education begins – are spot on. Thanks for sharing!]
What % of your net worth (roughly) is in real estate?
About 70%.
What other types of assets do you invest in? Why? How do they fit with/complement real estate investments?
My wife and I have a sizable equity portfolio in addition to our real estate assets. We actually started contributing to our IRAs and 401k's years before we got into real estate. And we kept maxing out the contributions all through the years.
My biggest rationale for keeping our equity portfolio (even though the returns it generates are lower) is diversification. I'm a big fan of this concept as it applies on many levels. Owning some US and foreign equities helps me offset potential risks of being 100% investing in real estate.
There are also obvious tax advantages to contributing to an IRA and 401k (not to mention matching). So, I take advantage of those as well.
[Chad: I think this is a really smart approach. I like the idea of having high levels of real estate inside outside your IRA/401k and high levels of equities inside your IRA/401k. I've started doing the same thing and thinking of these as my "Pre-60 and Post-60 Plans."  Pre-60 years old I can live off the real estate investments. Post-60 years old I can begin drawing on retirement accounts that have steadily grown with diversified, low-cost index funds.]  
Real Estate Deal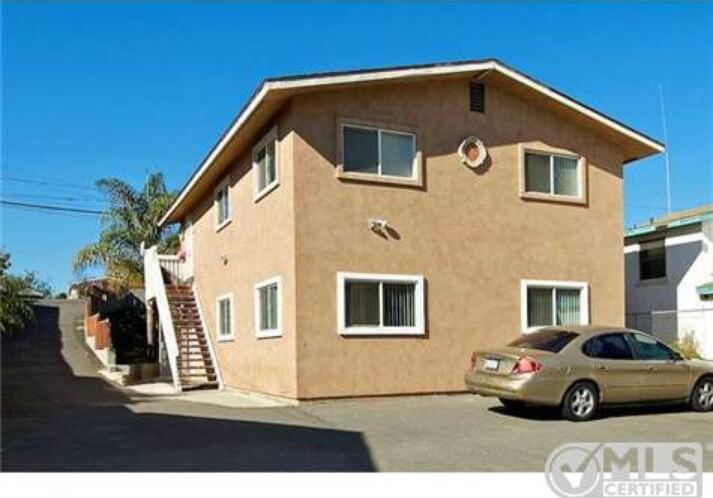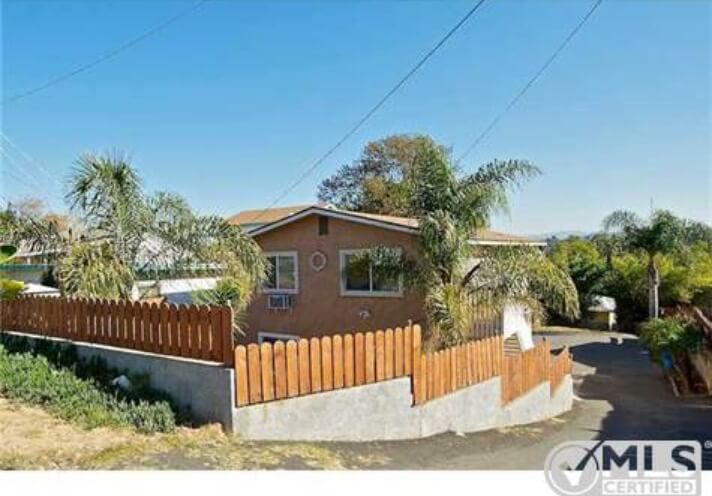 What's the best or most memorable real estate deal you've made? Why?
It wasn't nearly "the best," but the most memorable deal was our very first purchase when we bought a duplex in San Diego. This was the first property I've ever bought. And the emotions and the hassle I went through stand out the most.
It's actually quite funny looking back and remembering all of the stress I went through, knowing what I know now. But I guess that's part of the learning process, right?
[Chad: Nothing like the emotions of that first property! Lol. I agree.]
How did you find the deal? Why did the owner sell?
After my wife and I moved to San Diego, I had separated from the military. So, we wanted to find a place to buy instead of renting. At the same time, I wanted this property to eventually become a fully-rented investment property.
We briefly looked at single-family homes, but the local prices were ridiculously high. I also knew that a SFR would not have been a cash flow positive property if we ever wanted to move out later.
So, instead we started looking at 2-3 unit multi-family buildings because it was easier to find one that would cash flow and the returns were much better. We looked in B/B- areas, as I felt those offered the best ratio between prices (not super expensive) and tenant quality (normal, working-class families).
It took us about 6 months, but we eventually found a rather nice duplex. I'm not 100% sure why the previous owners were selling, but I think it was because of mismanagement of the property, poor tenant selection, and the high expenses/low profit that resulted from that.
[Chad: I don't live in a high cost of living area like San Diego. But if I did and needed to buy a property, house hacking would be my first choice. More than an investment, it also makes living in a place like that much more affordable.] 
What were the basic numbers like purchase price, remodel costs, rent, resale price (if applicable)
Purchase:
Purchase Price: $410k
Down Payment: $32k
Closing Costs: ~$3k
Rehab Costs: ~$15k
Income:
Monthly Rent: $1750/unit/month
Cash Flow: ~$247/unit/month
How did you finance the deal and raise down payment funds?
We bought this property with a VA (Veteran Administration) loan. Since we were planning to live in one of the units, it satisfied the residency requirement.
The VA loan allowed us to put down 8% instead of the typical 20% required by most conventional lenders. We could have technically put down 0%, but putting down a little more allowed us to increase the cash flow slightly.
We saved the money for the down payment in the years prior from our personal savings.
[Chad: For any veterans out there, VA loans are one of the best in the business for getting started because of the low down payment requirement. As Anton showed, it works great for house hacking.]
What has been the overall effect of this deal on your life? Lessons learned?
I like to think that this is what started everything that followed in my real estate investing "career". This first deal taught me more about buying, rehabbing, and renting properties than all of the reading and learning I've done previously. We still own this duplex and it's bringing in great cash flow every month.
Personal Growth/Development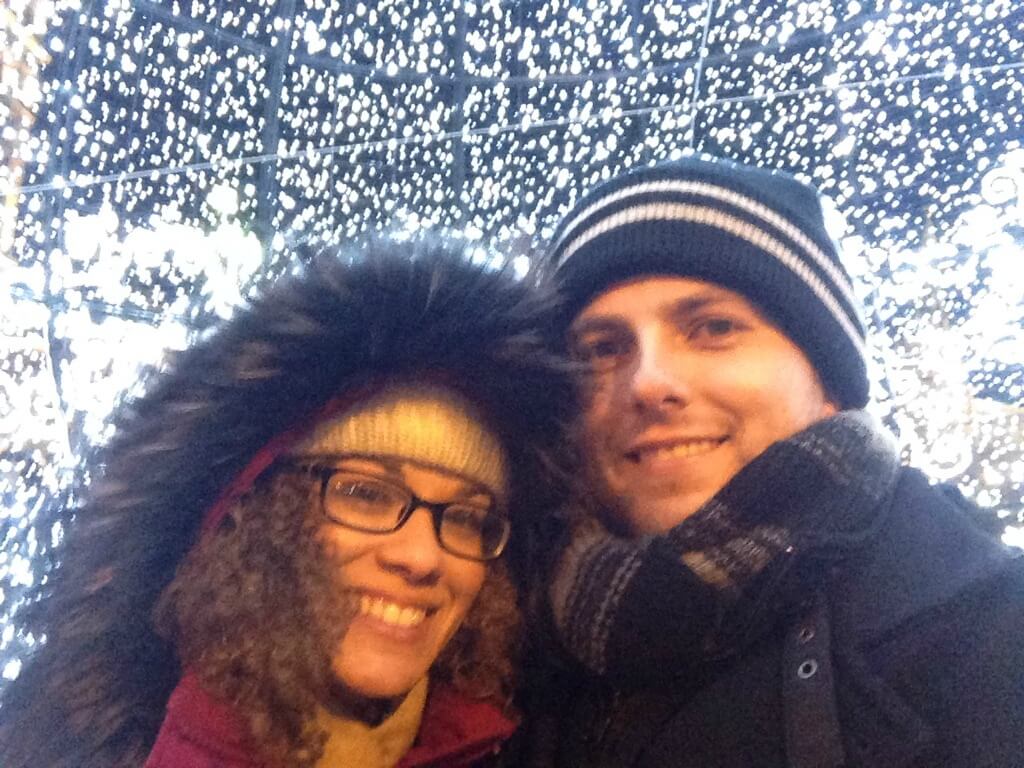 Do you have any tools that help you manage your life, like a physical planner or digital software?
I have a giant Excel spreadsheet that has over 30 tabs with things like goals, career planning notes, breakdown of our personal finances (budget, net worth tracker, savings tracker), equity portfolio tracker, real estate goals, property tracker, side business trackers, workout trackers and some other stuff.
It's a little old-school, but it's something I started over 10 years ago and it's been my go-to planner/life-tracker ever since. I like keeping everything in one place, so I don't have to look for information all over my computer.
Beyond that, I use Evernote for tracking my daily/weekly to-dos and taking random notes when I'm out and about. Gmail/Google calendar round things up in my simple "productivity suite", haha.
[Chad: I think I've noticed a trend after asking this question to many people. The successful systems are simple! A piece of paper, a spreadsheet, a day planner, etc.  I love the idea of that big 30-tab spreadsheet!]
What does a typical morning routine look like for you?
On weekdays it's pretty routine – get up, eat breakfast, and go straight to work since I work full-time. At work, I always try to start with the biggest/most important tasks that I need to do that day while I'm the most productive.
On the weekends I like to sleep in an extra hour or so. Then it's usually eat breakfast and do more work 🙂 Except I work on my startup or any outstanding to-dos for our real estate portfolio.
What's your #1 habit to stay personally productive and fully engaged in life?
I always have a long and detailed list of goals.
One of the tabs in my spreadsheet has all of my goals broken down by category, then by sub-goals, and then down to smaller tasks that I can accomplish in a few hours or days. I probably have over 100 goals in there at any one time.
I usually look over this list every Sunday and make my weekly to-do list from that. That helps me figure out what things I should be working on in any given week and focus on the most important things, instead of just "staying busy".
[Chad: "I usually look over this list every Sunday."  I find this habit incredibly helpful as well. I have my goals on a bi, folded up piece of paper in my day-planner. I look at it at least every week when I create my weekly to-dos, and often I look at it every morning. It's like priming your pump before starting a day or week!]
Who have been your most important heroes, mentors, and/or teachers?
When I was a kid, I was mostly raised by my grandparents in Russia, and my grandfather has always been my biggest mentor. He taught me the value of education, always learning new things and working hard to achieve your goals. Those lessons carried me all through my adult life and I'll never forget them.
[Chad: Sounds like an amazing person to have had in your life. Learning the value of education early is such a gift.]
What are your favorite books, blogs, or authors? Can be categories in business, investing, or life/philosophy (other than a sacred book)?
I'd say the 3 most influential books for me were:
Think and Grow Rich by Napoleon Hill
Rich Dad Poor Dad by Robert Riyosaki
The 4-Hour Workweek by Tim Ferriss
As far as real estate investing, the BiggerPockets website has been by-far the most helpful. From their podcast, to blog posts, to forums – it's been the source of 90% of my knowledge about real estate. Plus, I've connected and met some great people on there that helped me through the years.
[Chad: I love all of these resources. BiggerPockets is the online real estate community where I hang out and learn the most. They are also publishing my first book later in 2018!]
What legacy do you want to leave personally and in your career?
I've always wanted to create something that actually helped other people. I think I've found my calling with software development and especially with my DealCheck application.
Reading emails and reviews from other investors who used my software to help them become better investors and find better deals has been extremely rewarding.
Final Advice For Other Investors?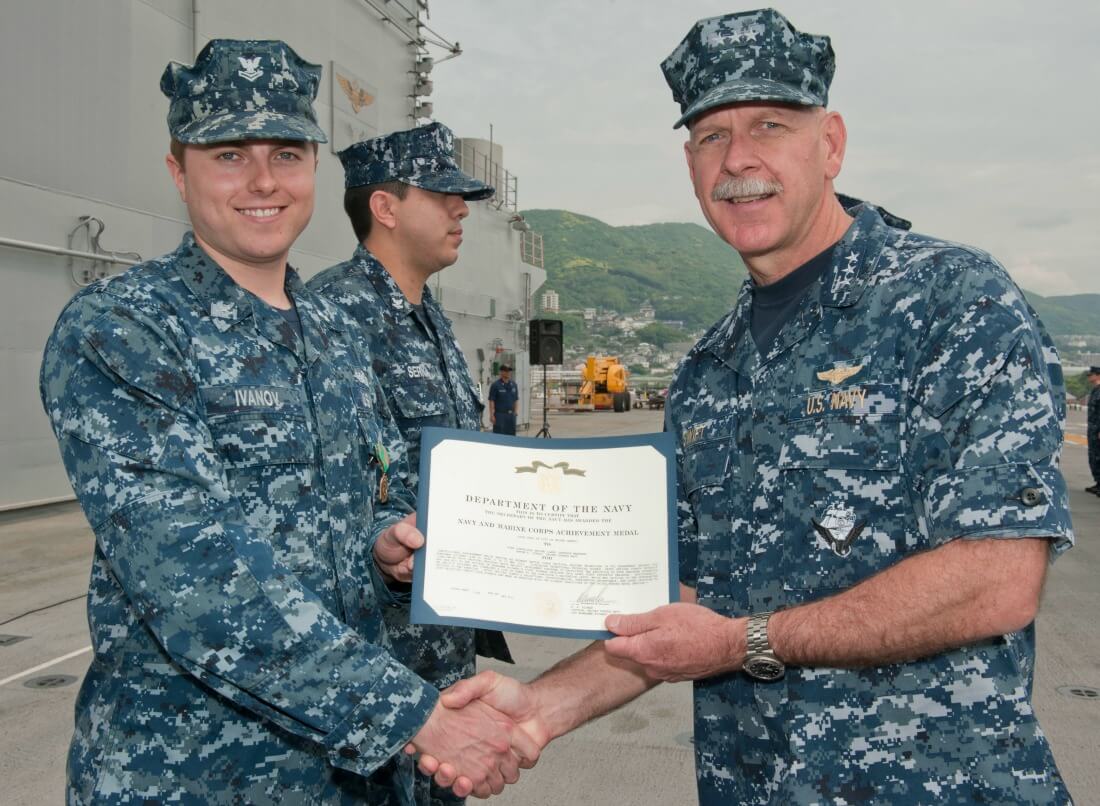 Any big mistakes you've made that others should avoid?
This isn't really a mistake, but when I first started looking into real estate, I thought that a couple rental properties would be my ticket to retiring early from the rental income.
When I actually started looking at realistic cash flow numbers, I realized that's not going to be the case. From what I've seen, most rental properties will bring in just a few hundred dollars a month in cash flow. Maybe up to $400-500 per month if you find a really great deal.
So most people will need 10, 20 or 30+ rental properties to generate any meaningful passive income. I guess my advice would be to set realistic expectations. Understand that real estate isn't a get rich quick scheme. You will need a lot of properties to retire.
[Chad: The only exception to this is if you create a plan to concentrate your equity and payoff debt, like in a Rental Debt Snowball Plan. Let's assume your mortgage payments are about the same as your cash flow, 300-400/month, you could actually have half the number of properties with the same amount of cash flow. Yes, your return on equity would not be as good. But once you've hit your financial independence wealth number, I'm ok exchanging less aggressive growth for fewer hassles and less risk. But there are endless debates on the merits of this on BiggerPockets, so there's room for more than one reasonable approach!]
What advice do you have for a young person just considering their future career and life as an adult?
There is a lot of talk and advice online about being frugal and having a high savings rate. It's definitely important, but it's only half of the picture, in my opinion.
Equally important is maximizing your income. 2 people can have a 50% savings rate, but if one earns $40k/year and another $100k – guess who's going to reach financial freedom faster (provided they have the same goals and everything else)?
I'm not saying that money is everything when picking a career, but I definitely think that potential salaries should be a consideration when deciding on a career path.
Freelancing, side-business, or other "hustles" are also great ways to boost your income. There are probably some skills you have that can be useful to others and it's just a matter of finding some extra time and motivation to "sell them".
[Chad: Excellent advice, Anton. Some careers or skill sets produce much larger incomes than others. So, if you have a choice of two that you like equally well – go with the higher return on investment. You obviously showed the power of this by learning computer software programming – a highly needed skill.]
Any final tips for others looking to invest in real estate and achieve financial independence?
I'll end with saying that I think real estate is just one piece of reaching financial freedom and your overall financial situation.
What I mean by that is that real estate, by itself, isn't going to make you rich or help you retire if there are other serious problems with your finances. For example, if you're living paycheck to paycheck, have little savings and a ton of debt, buying a rental property would probably be the last thing you should be worried about. In fact, you probably shouldn't buy a rental property in the first place.
So before looking into real estate, I would encourage everybody to take a look at their entire financial situation. Make sure it's set up in a way that will help you be a successful investor.
If you're living paycheck to paycheck, reconsider your lifestyle choices and make a budget. If you don't have any savings, at least start an emergency fund. And if you have a lot of consumer debt, paying it off first is probably a smart thing to do.
Having a strong financial foundation is very important in mitigating the risks associated with owning property. It will give you that much more peace of mind that if something goes wrong, you will not go bankrupt trying to fix it.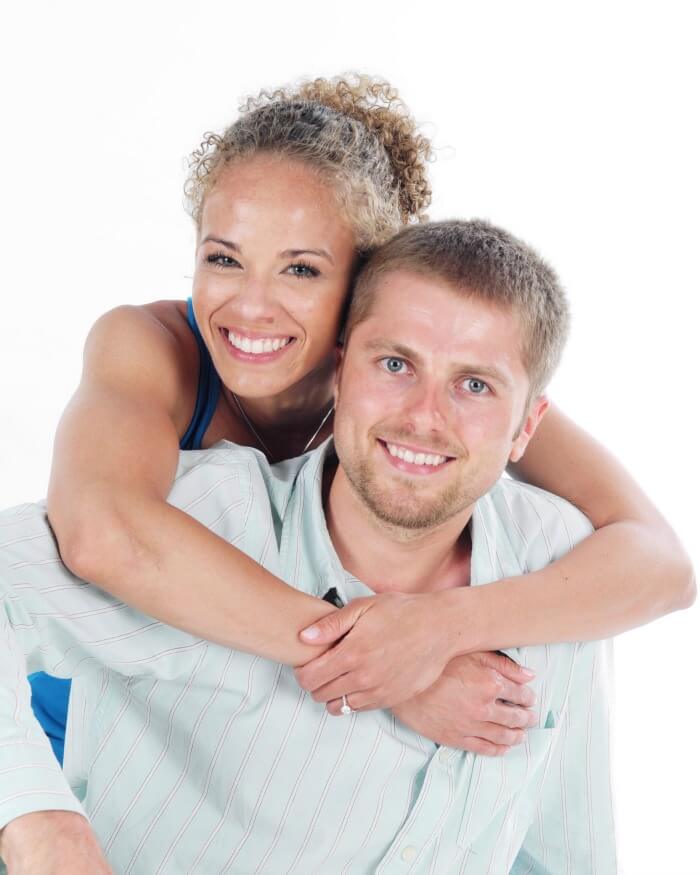 Thank you Anton for a detailed and educational look at your life and real estate investing career. Anton has done the entire real estate investing community a service with his deal analysis app at https://dealcheck.io. I've just signed up for the free version and I plan to test it out on my own deals. So, check it out if it looks interesting.
Please leave comments or questions for Anton in the comments section below. He'd love to hear from you!
Get My Free Real Estate Investing Toolkit!
Enter your email address and click "Get Toolkit"