Listen to Podcast Interview
In my Investor Profile Series, I use a question & answer format to share the stories of actual real estate investors at different stages of their investing careers.
Today's investor profile is about a New York City native named Mauricio Rubio. Mauricio left his high-paying investment banking and e-commerce career to be more involved as a dad and to invest full time in real estate. His real estate niches are vacation rentals and urban condos in walkable areas.  
I met and became friends with Mauricio at a financial independence retreat called the Chautauqua in Ecuador.  I think you'll find both his life and real estate investing stories very interesting.
Now, let me turn it over to Mauricio … 
Personal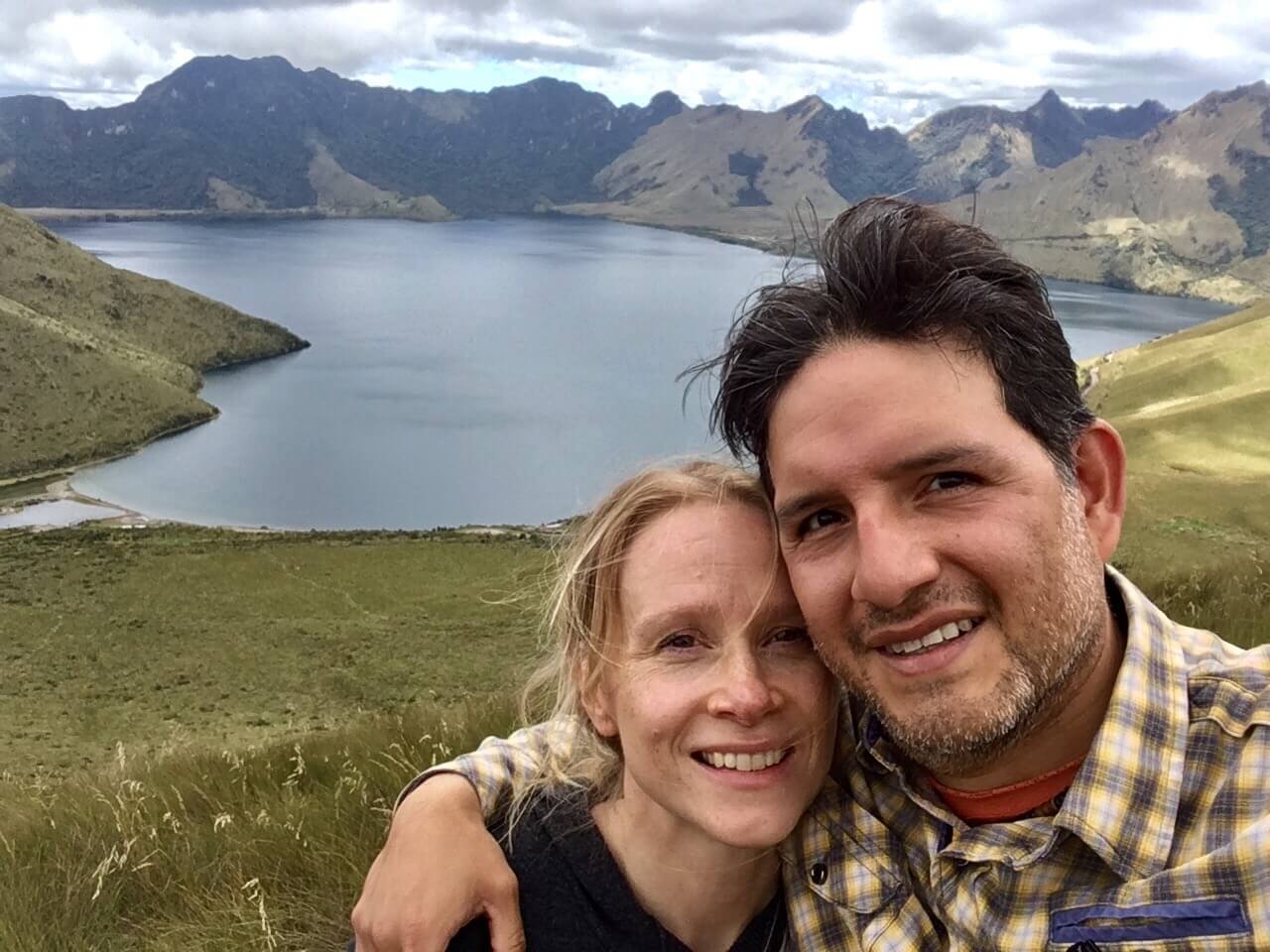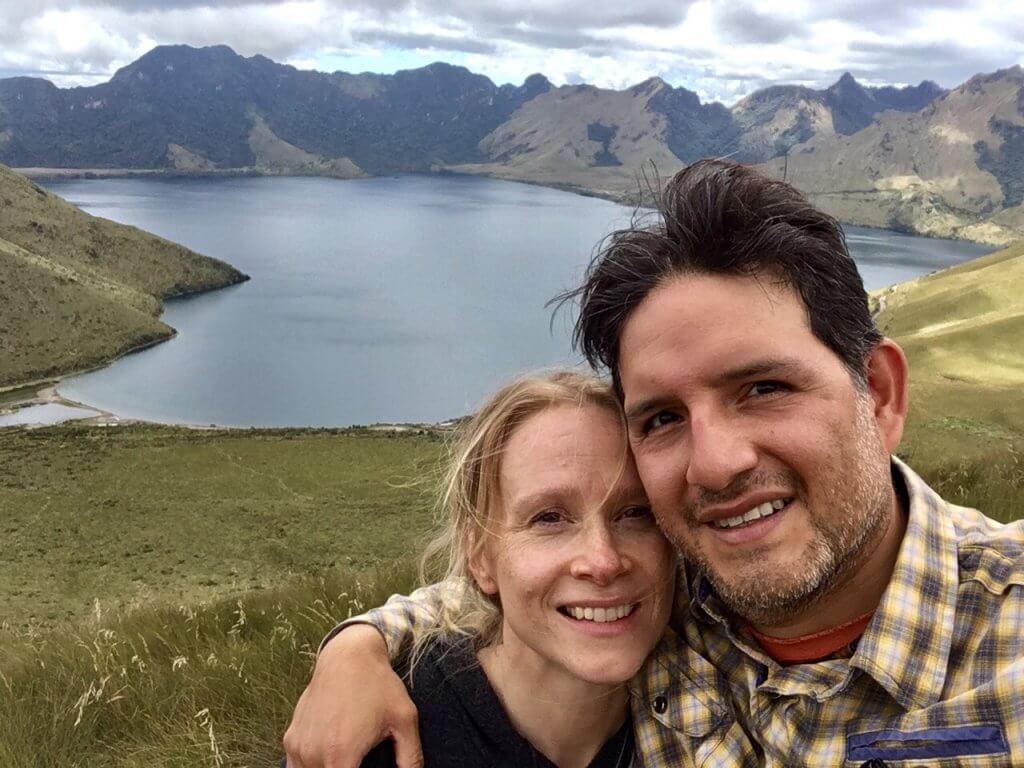 Name: Mauricio Rubio
Age: 43
Your home location: New York, NY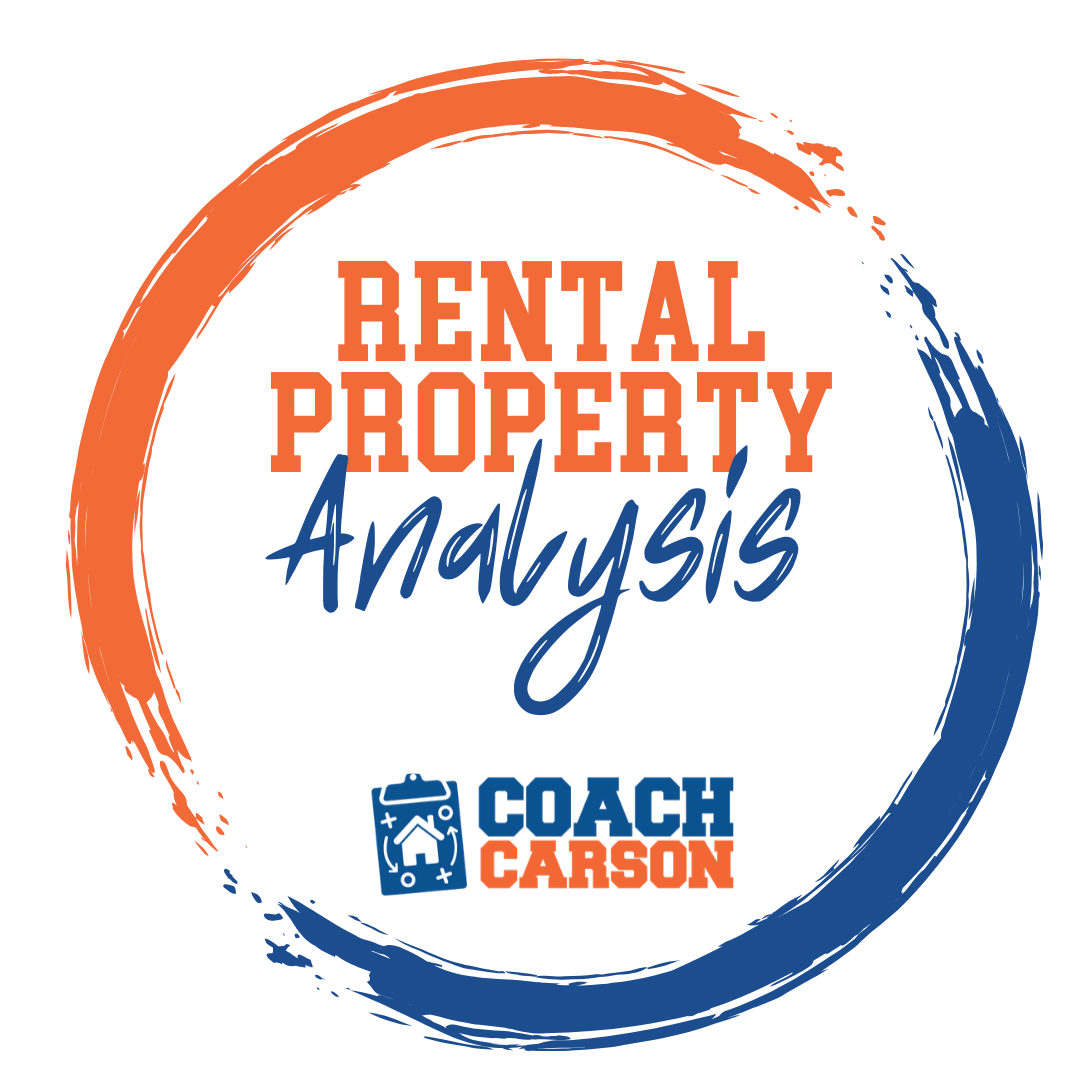 A course by Coach Carson that teaches you how to run the numbers so that you can confidently analyze and buy profitable rental properties. It also includes Coach's rental analysis spreadsheet.
Get the Course
Career/Source of regular income:
Former investment banker and e-commerce consultant. Today I am a full-time real estate investor, Airbnb host and stay at home dad.
What hobbies do you enjoy? What do you do for fun?
Believe it or not, I actually enjoy real estate investing and Airbnb hosting. I also enjoy traveling, dining out and listening to stand-up comedians. For exercise I enjoy biking, walking and playing squash.
A fun/interesting/little-known fact about you?
When I was around 13 years old, I partnered with a friend at my summer daycare center to run an underground bodega that sold candy and potato chips to the other kids.  We bought the largest packs or candies and chips we could find at the local supermarket and then sold the candies individually and the chip in smaller plastic bags.  It was my first side hustle.
[Chad: I love hearing stories like these! Sometimes I think I must not have been a natural entrepreneur because I never bought and sold anything as a kid other than fundraiser candy bars. But I made up for lost time once I hit 23 and had to start hustling and selling every day to make a living!]
Financial Independence/Retirement Plans
FI means not pursuing money for money's sake. It means not having a boss.
It means pursuing projects for personal interest and growth instead of financial outcomes.
Do you have plans for financial independence/retirement? Or have you already reached financial independence?
Because I have a life partner who enjoys her well-paying job, she has allowed me the luxury of pursuing FI! Since we have three pre-college age kids I don't really know if we have enough long-term. But for now we have more than enough and we are enjoying life.
Why do you want to achieve retirement/financial independence? What kind of activities and projects will you spend more time on?
I think everyone wants to achieve FI, they just don't realize it yet.
So, my answer is that it now feels like the most natural course of action. I plan on spending my time developing and diversifying our real estate portfolio. Beyond that, I want to leave plenty of free time to pursue interesting opportunities and adventures as they pop-up.
If you had to start over and wanted to become financially independent, what's the most important thing you would focus on?
Avoid debt, unless you can figure out a way to have someone else pay your debt.
Become financially literate – the more you know the better.
Pick your friends and partner/spouse carefully. Life is a team sport so pick the people who will push you forward instead of hold you back.
[Chad: Three classic pieces of advice, Mauricio. The comment about your friends and partners is particularly helpful. I have no advice on how to pick the right partner, but I do know picking the right one has made all the difference for me!]
Real Estate Investing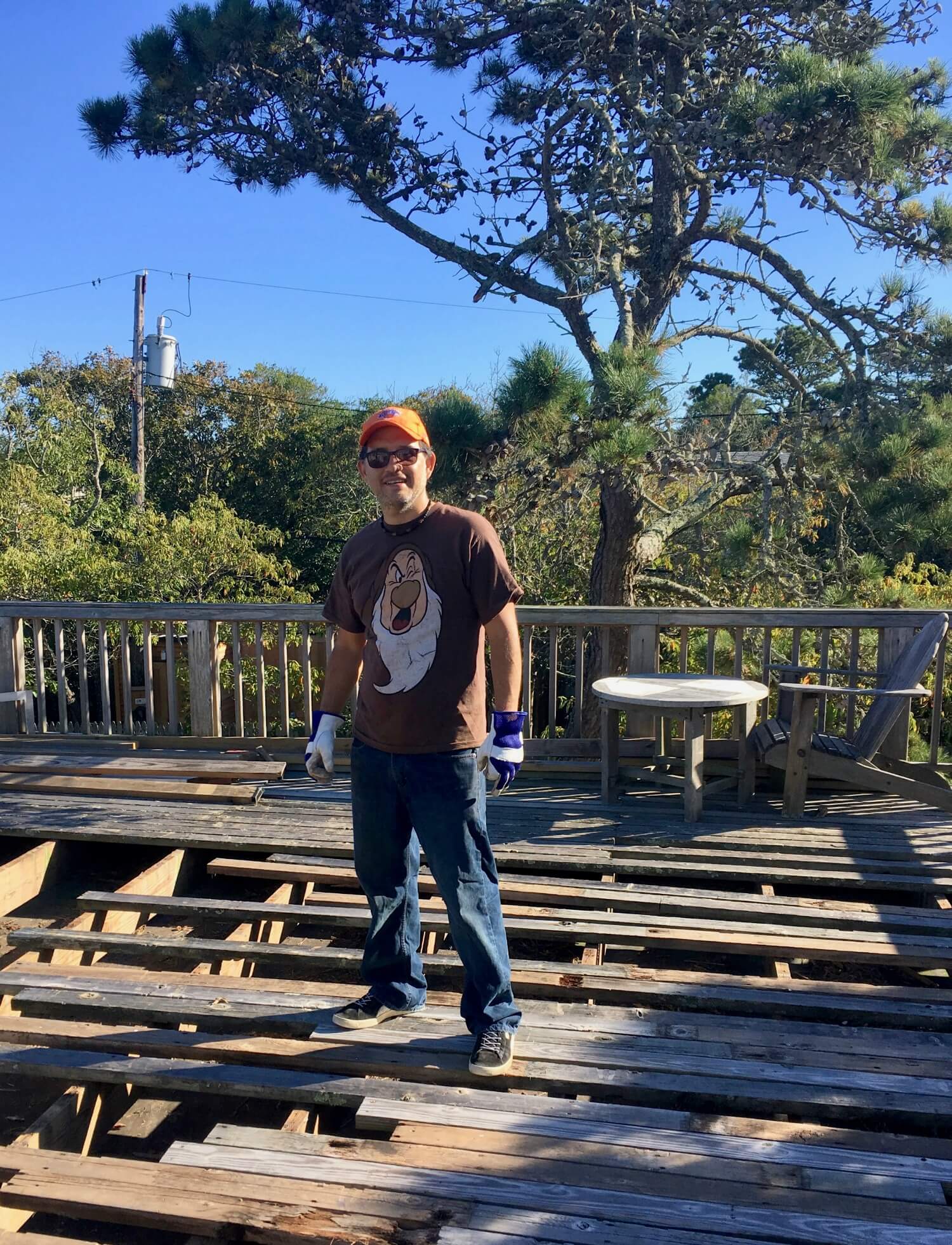 Do you invest in real estate? If so, why do you like it?
Yes, I am currently a full-time real estate investor, property manager, and Airbnb host.
I like real estate because it's REAL, as opposed to paper assets (stocks, bonds, funds).
I'm not sure whether people will buy iPhones twenty years from now, but I do know people will need shelter and they will want to take short vacations from NYC. Real estate has a much longer and consistent wealth creation history relative to other asset classes.
[Chad: Well said. I don't think the history of real estate as a wealth creation vehicle is talked about often enough. So many "innovations" in the investment industry are new. That means they're relatively untested. Housing? It's been valuable since prehistoric people fought over the best caves! And my bet is that it'll be valuable well after I'm gone.]
Can you describe your approach to real estate investing using vacation rentals and urban condos?
I think a little background is needed to answer this question.
We started investing in real estate by accident. By that I mean we bought our first condo in Manhattan as a primary residence. However, even back then I recall that our primary criterion for choosing the condo was its future rentability. For example, we didn't consider buying a coop because they have onerous rental restrictions (coop are also not REAL property). We then bought another bigger apartment in the same complex because our family was growing.
Shortly after that, we ended up moving away because my partner got a job that included subsidized housing. Almost overnight we became landlords of two condos in Manhattan. The experience was great and the passive cash flow was even better (addictive actually). Given our positive landlord experience, we started saving for another apartment.  But by then prices in NYC had climbed out of reach and cashflow ROI was going down.
Then during a business trip to Philadelphia, I asked a tour guide to give me a real estate tour (i.e. neighborhoods instead of specific attractions). I noticed that Philadelphia was following a similar pattern to NYC, so I then contacted a few brokers and saw a bunch of places.
I mostly looked at new construction because Philly offers a 10-year property tax abatement for new construction. Plus, I didn't want a renovation project. We ended up buying a new condo with private parking near Center City in Philadelphia.
How Has Your Life Changed Since Beginning Real Estate Investing?
Since the time of our purchase of the Philadelphia condo, we took a one-year family sabbatical. And as a result of that amazing experience, we restructured our plans for the next twenty years. I finally admitted to myself and my partner that I no longer wanted to work for someone else. Selling my time for money had sucked the soul out of me.
By then we were already dependent on the cash flow coming in from our real estate investments. Then it hit me – if I stop selling my time to others what could I do with all that extra time? Since I was enjoying real estate investing, I started researching higher ROI real estate investments.
Low and behold I learned that short-term vacation rentals typically have a higher ROI than residential RE. That makes sense because short-term vacation rentals are more work to manage and are riskier to maintain high occupancy rates. But it was the kind of work that I thought I would enjoy, especially after sitting (and standing) in front of a computer screen for 20 years.
A little over a year ago we returned to NYC from our one-year sabbatical abroad. I'll admit I was scared about jumping off the cliff and venturing into the unknown. However, the freedom it afforded and the support of my partner helped me jump in. And I've never been happier.
[Chad: What's fascinating to me about Mauricio's family sabbatical is that it was just a year before my family's, AND it was to the same place – Cuenca, Ecuador! Mauricio reached out to me when he heard I was in Ecuador and gave me wonderful advice. His parents are from Ecuador, and he has a unique perspective of the country.]
What Types of New Properties Have You Pursued Now?
I started looking for a beach house on Fire Island that we could rent during the summer high season. Fire Island is a unique market, and the process took longer than expected. But I kept going back even after our first deal fell through.
In the meantime, we also found and purchased a beautiful secluded log cabin in the southern Berkshires of Massachusetts.  This became a winter short-term vacation rental, and it has proved much better than expected.
Then a few months ago we finally closed on the Fire Island beach house. We plan to have it ready to rent by next May.
Going forward I hope to continue purchasing vacation rentals located driving distance from urban centers and condos or multi-units in dense urban centers with high walkability scores.
[Chad: I find Mauricio's niche so interesting. First, he's built it around the criteria of being in or within driving distance of a major metro area. Second, he's niched down (vacation rentals) so that he can produce cash flow to pay for the higher priced properties. Like when he originally bought the condos as regular rentals, he's taking what the market is giving him and adjusting as needed. Very smart!]
How did you get started? How did you get the money? Did you have any help?
I am originally from New York City (Brooklyn to be precise). My father was a NYC cab driver for most of his career, and my mother was a seamstress in the sweatshops of NYC before all the sweater manufacturing jobs moved overseas.
My partner, on the other hand, is originally from Europe from a family of academics, and she owned her own apartment in her home country. When we decided to move to NYC, she sold her apartment so we would have a down payment for an apartment in NYC. However given that she was a foreigner, with no credit history and no employment, my W2  income and excellent credit score came in handy to secure a mortgage.
What were the biggest obstacles you faced when starting? How did you overcome them?
Besides the obstacles mentioned above, I had to overcome the mental obstacle of paying almost $500k for a 600 square foot condo.
There was also the mental stress of taking on a 30-year mortgage because my partner was not working while raising our one-year son. In retrospect, this should not have been an obstacle because Manhattan real estate has not stopped rising.
Funny to think that I wanted to rent back then! Another good decision that I have my partner to thank for.
[Chad: I have to admit, I'd have a mental obstacle of spending $500,000 (or more now) on an apartment that small. But as Mauricio points out, good thing he overcame that mental hurdle! We all have to examine ourselves from time to time to see if we're standing
What % of your net worth (roughly) is in real estate?
85%
What other types of assets do you invest in? Why? How do they fit with/complement real estate investments?
As a former investment banker, I've been investing in stocks since my early twenties. I've always enjoyed reading business magazines and books. My stock portfolio is extremely tech-heavy, and fortunately, I invested in Apple stock in 2003.
I've made great returns in the stock market, but it's too volatile for long-term investing in my opinion. I invest our savings into stocks, but once we've accumulated enough for another down payment on real estate, we reinvest the money into properties.
Real Estate Deal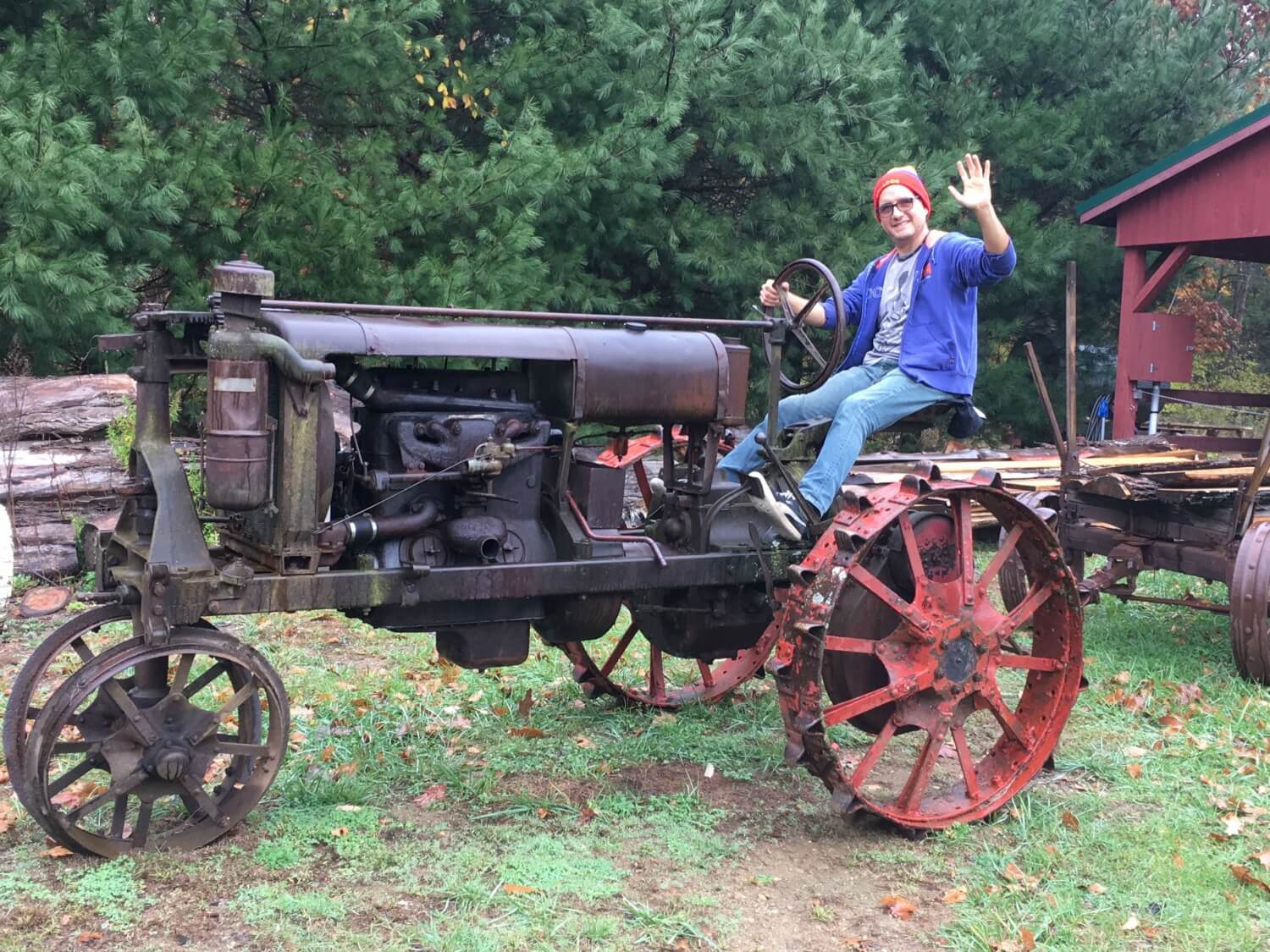 What's the best or most memorable real estate deal you've made? Why?
We haven't done dozens of deals, so each one is still special to me. But if I have to pick one, it would be our most recent purchase of a beach house in Fire Island, NY.
Ever since we first set foot on Fire Island about 15 years ago, we both thought it was a magical place (AND it's less than 2 hours from New York City!). We honestly never thought we could own a house on the island. But since pivoting into the short-term vacation rental business, it has become a reality. That said, it's still early and the house does need some work, so maybe if you ask me again in a year I will have a different answer.
How did you find the vacation rental deal? Why did the owner sell?
I found the deal by traveling to Fire Island during the dead of winter when few people but contractors are on the island. I met with multiple brokers who each showed me what was available in their community. Over a 5 month period, I toured 5 different communities during 10+ trips to the island.
The owners were selling because they developed health issues and no longer wanted to commute back and forth to the island. They bought an all-year house on the coast of Delaware where they plan to spend their remaining years.
What were the basic numbers like purchase price, remodel costs, rent, resale price (if applicable)
Purchase price was $875,000
Remodel costs will run $80 – $150,000
Rent will be approximately $8,000 – $10,000 per week (it's a 12-week beach house) or $100,000 -120,000k per year.
After remodeling the resale price should be $1,200,000 – $1,400,000
How did you finance the vacation rental and raise down payment funds?
The Fire Island beach house was the first deal we completed through a 1031 exchange. We sold our first condo in Manhattan, which had appreciated highly over the past 15 years. We then reinvested the entire amount into the beach house.
What has been the overall effect of this deal on your life? Lessons learned?
 Purchasing a house on Fire Island has been a dream come true. The lesson I've taken away from this is "where there is a will, there is a way".
Personal Growth/Development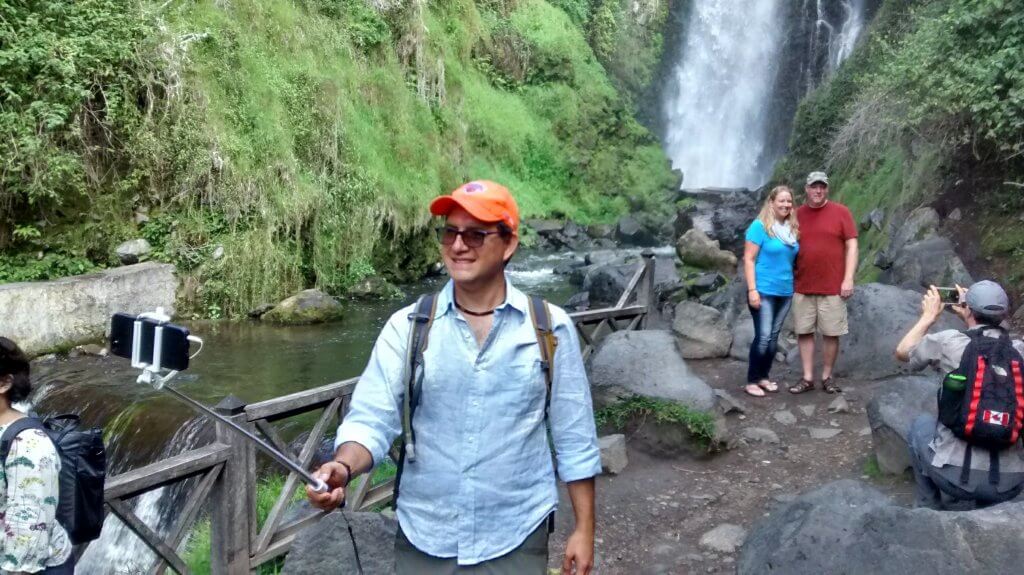 Do you have any tools that help you manage your life, like a physical planner or digital software?
The tool I depend on most is my iPhone. Like every other tool, it can be used for good or for harm. My iPhone allows me to manage my properties remotely, communicate with my tenants/guests while on the move, and manage my finances/investments remotely. The IoT (Internet of Things) has and will continue to revolutionize the property management and hospitality industries.
What does a typical morning routine look like for you?
I typically wake-up around 7 am to help my partner get the kids ready for school. I then walk my 6-year-old daughter to school, which is approximately a 7-minute walk. I then return home to catch up on emails and errands. Before lunch, I like to take a one-hour bike ride around NYC (I bike across city bridges for the climb and amazing views). I then grab lunch at one of my many spots around the city, alone or with a friend.
[Chad: This New York City routine sounds great to me. Mauricio, I think I'm going to need to come visit so I can do these bike rides and lunches!]
What's your #1 habit to stay personally productive and fully engaged in life?
I'm not sure how to answer this question. I don't think I do anything with the goal of staying productive.  That said, whenever I feel a bit down or unproductive I put my AirPods in my ears, launch my podcast app, press play, and go for a long ride.
Who have been your most important heroes, mentors, and/or teachers?
Wow, where do I start. The list of authors and writers that have added to my thinking is long. That said, three deserve special mention in this context:
My parents – The older I get the more I realize how much they've taught me about life. Special shout out should go to my dad for teaching me how to be a dad. It's the most important job I will ever have.
My college guidance counselor – I didn't take high school very seriously, and I barely received admission to Baruch College in NYC through a second chance program of the City University of New York (CUNY). However, once admitted I was assigned a guidance counselor who convinced me that I could go on to attend any graduate school I desired if I applied myself at Baruch. He and the SEEK Program truly gave me a second chance. And this all turned into a full scholarship to Princeton University to pursue a Master's degree.
Tim Ferris – His book The 4-Hour Work Week sent me down an alternative life path that has led to financial freedom and happiness. It's been a windy path but so much fun. Tim introduced me to Vagabonding by Rolf Potts, which lead to a one-year sabbatical in Cuenca, Ecuador. And the sabbatical led to my career pivot to real estate and short-term vacation rentals, which has led to freedom and happiness.
[Chad: Such a cool response about Mauricio's parents and guidance counselor. And The 4-Hour Work Week and Vagabonding are also big life-pivot books for me. They definitely impacted my mindset and trajectory in life to one that includes more travel and doing business more on purpose.]
What are your favorite books or authors? Can be categories in business, investing, or life/philosophy (other than a sacred book)?
I mentioned two authors and books above and those are definitely two of my favorites.
MORE BOOKS and AUTHORS
PODCASTS
[Chad: Mauricio is an avid podcast listener, and he's opened my eyes (or ears?) to some great new ones. I've really enjoyed NPR's How I Built This because it gives digestible 30-40 minute segments explaining the origin stories of many well-known entrepreneurs.]
What legacy do you want to leave personally and in your career?
These days and for the foreseeable future managing our personal real estate portfolio is my career. With that in mind, I would like to leave my family a "cash flow machine" consisting of a real estate portfolio with assets diversified by type, geography, and country. I'm a big believer in not putting all your eggs in the same basket.
Final Advice For Other Investors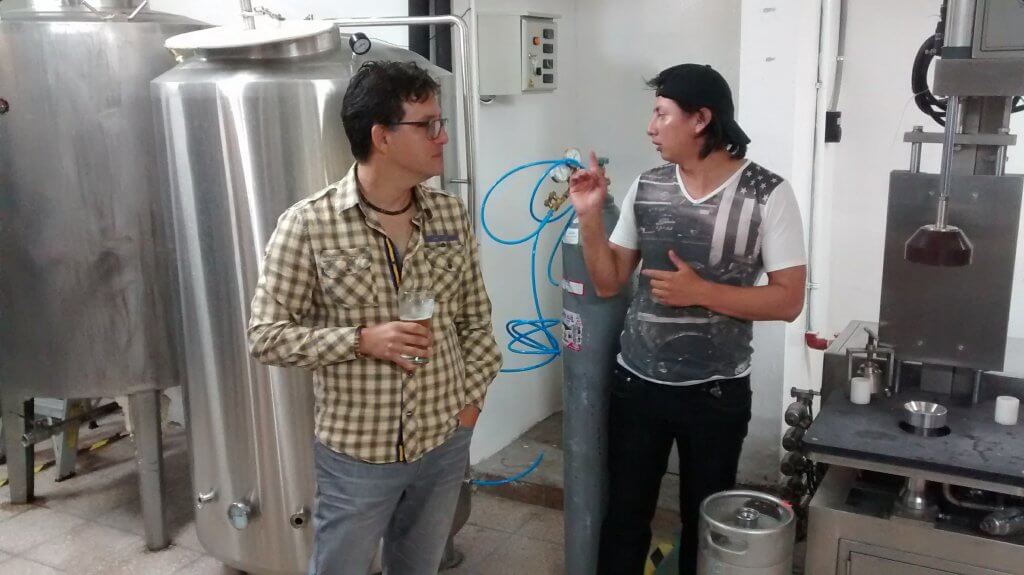 Any big mistakes you've made that others should avoid?
I waited too long to start (and I bought my first apartment at 28). If you are 20 or younger and reading this you have the advantage of time, so use it.
First get rid of any debts you are paying yourself, particularly high-interest credit card debt since your investment returns will just go towards your interest payments instead of compounding or improving your credit score. Once you are debt-free, buy some real estate to rent, not to live in. The sooner you get started the sooner you will start learning and get better at it.
What advice do you have for a young person just considering their future career and life as an adult?
When you stop worrying about money almost anything becomes possible. To stop worrying about money, you first have to buy your freedom. And that involves financial education, high savings rates, managing your investments, and minimizing your living expenses.
Once you've developed a nice nest egg and learned a few investment strategies that keep your nest egg growing, you start to sleep better at night.  And then you wake up one day and realize you can leave your job if you choose! And if you choose to, you can then do whatever your heart desires with the rest of your life.
[Chad: Sounds pretty awesome to me!!]
Any final tips for others looking to invest in real estate and achieve financial independence?
I briefly mentioned this above but it's worth emphasizing that to achieve success in real estate, financial independence, or virtually anything else in life you need to educate yourself on the subject. Today there is free, unlimited high-quality content on every subject matter just a few clicks away. This eliminates all excuses for people with unlimited bandwidth to the internet.
Finally, I would say choose your life partner carefully. If you have specific goals you want to achieve in your life share those with your partner and make sure you are on the same page with regard to those goals. If you are not on the same page realize that you will likely waste a lot of time trying to get on the same page and risk never quite getting there. On the other hand, if you find someone who wants to help you achieve your goals and you believe they can help you, then hold on tight and get started working on those goals.
---
Mauricio, I really appreciate the time you spent sharing your story and wisdom with us. There are so many great gems here! 
I hope all of you enjoyed Mauricio's Investor Profile as much as I did. If you have any questions or comments for him, please leave them in the comments below.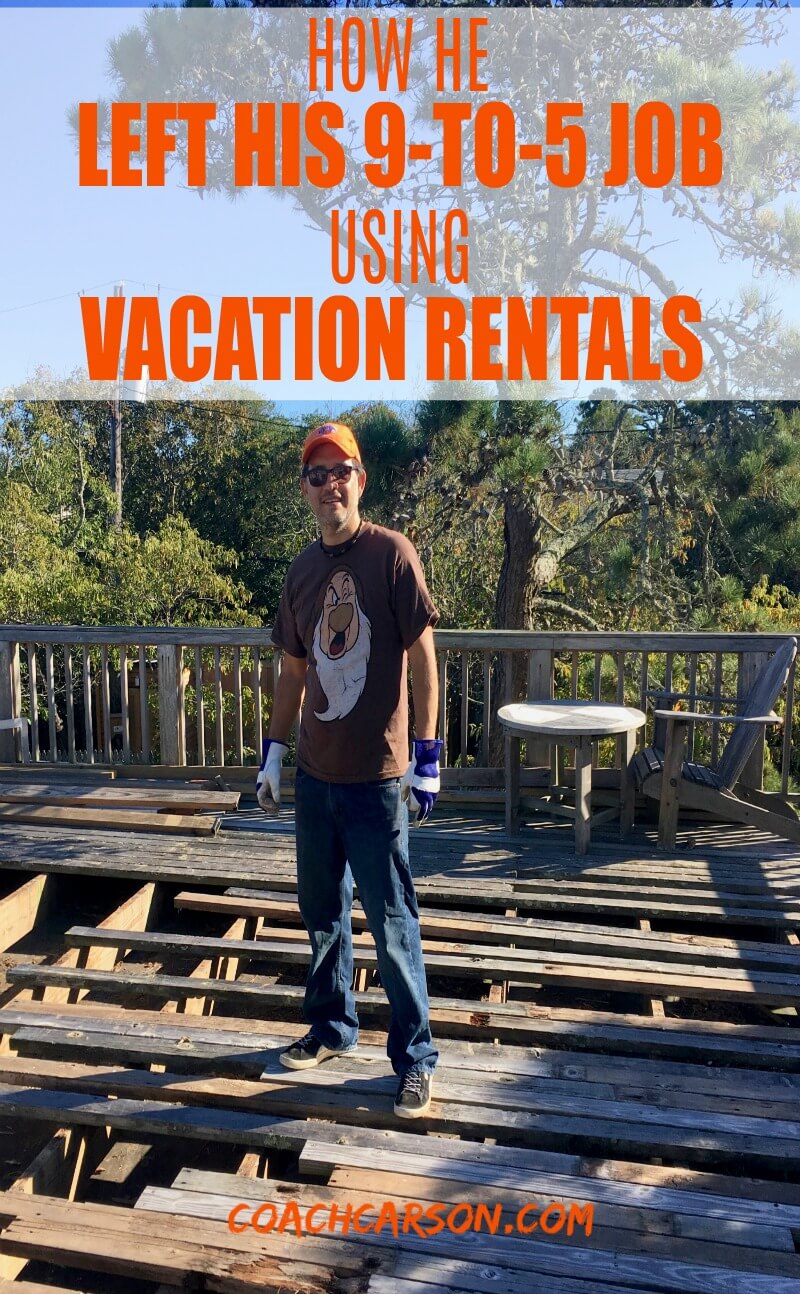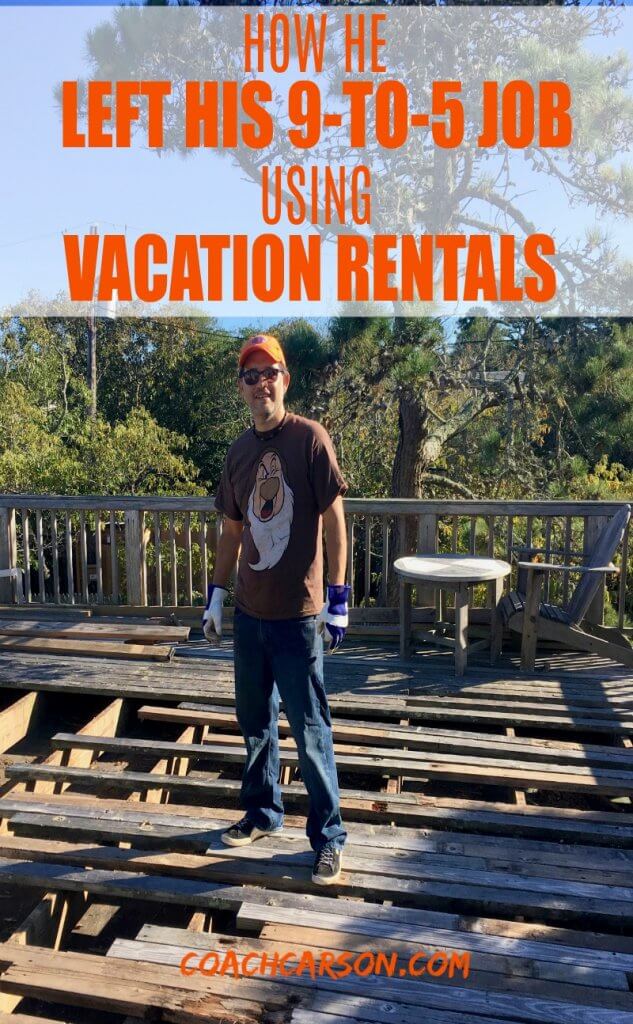 Get My Free Real Estate Investing Toolkit!
Enter your email address and click "Get Toolkit"