[In my Investor Profile Series, I use a question & answer format to share the stories of actual real estate investors at different stages of their investing careers. Be sure to comment below if you enjoyed it or if you have questions for the investor.]
Today's investor profile is going to be fun (especially for those in the military)! I'm featuring Rich from the blog richonmoney.com.  And yes, that is his real name. It's kind of like the Olympic champion and fastest man in the world, Usain BOLT. Rich was just born with the right name for his calling!
Rich owns a portfolio of free-and-clear (no debt) rental properties in the southern U.S. in Alabama. If he wanted to, he could retire today off the cash flow from his portfolio. But the most amazing part is that he never sees his properties because he's overseas working in the military! He's in Korea right now, and before that he's been in places like Germany.
Rich is a smart guy with an interesting approach to real estate investing. I'll turn it over to him and let you explain his fascinating story …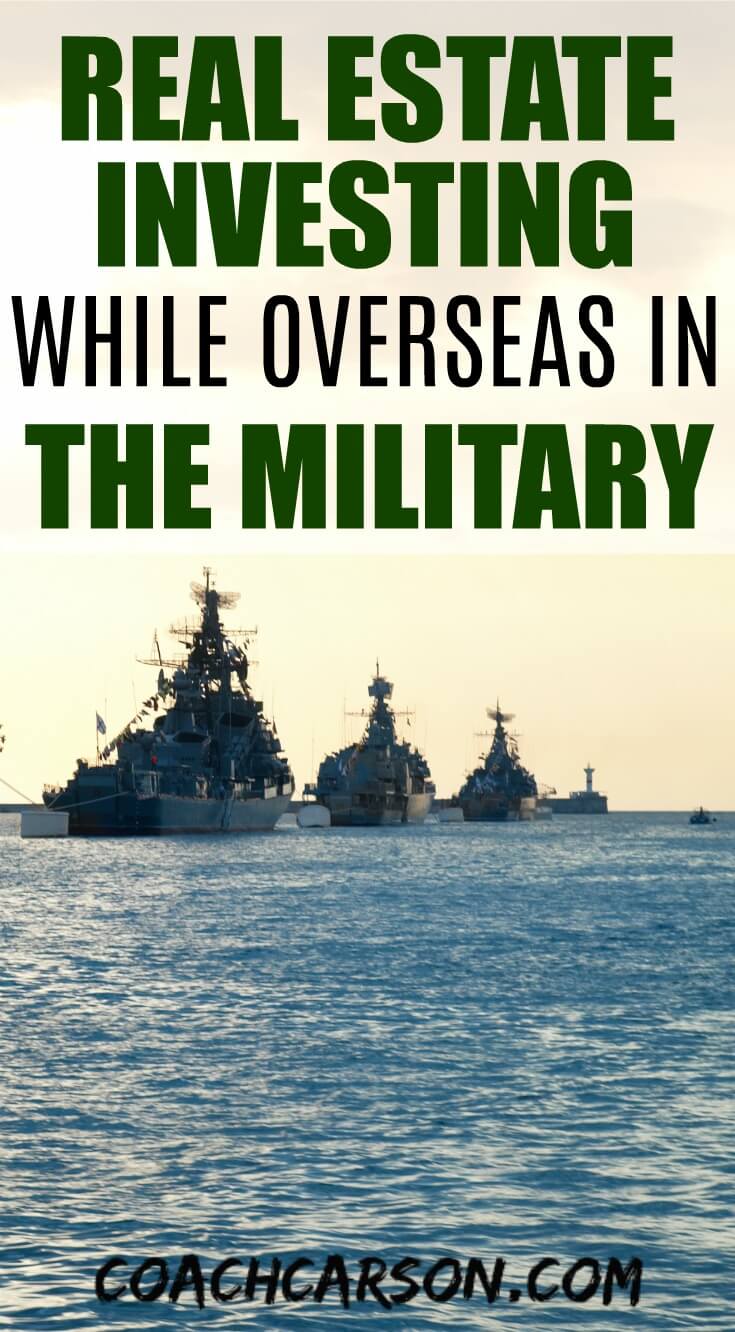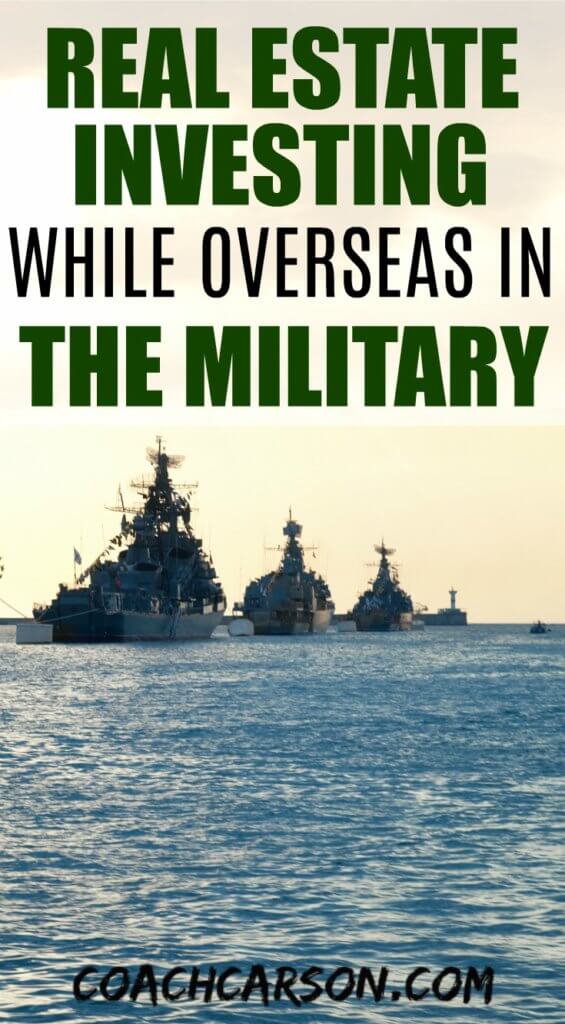 Personal
Age?
43
Your home location?
Seoul, Korea
Career/Source of regular income? 
United States Air Force
What hobbies do you enjoy? What do you do for fun?
Running, traveling, snowboarding, recently surfing
A fun/interesting/little-known fact about you?
I speak Chinese and Japanese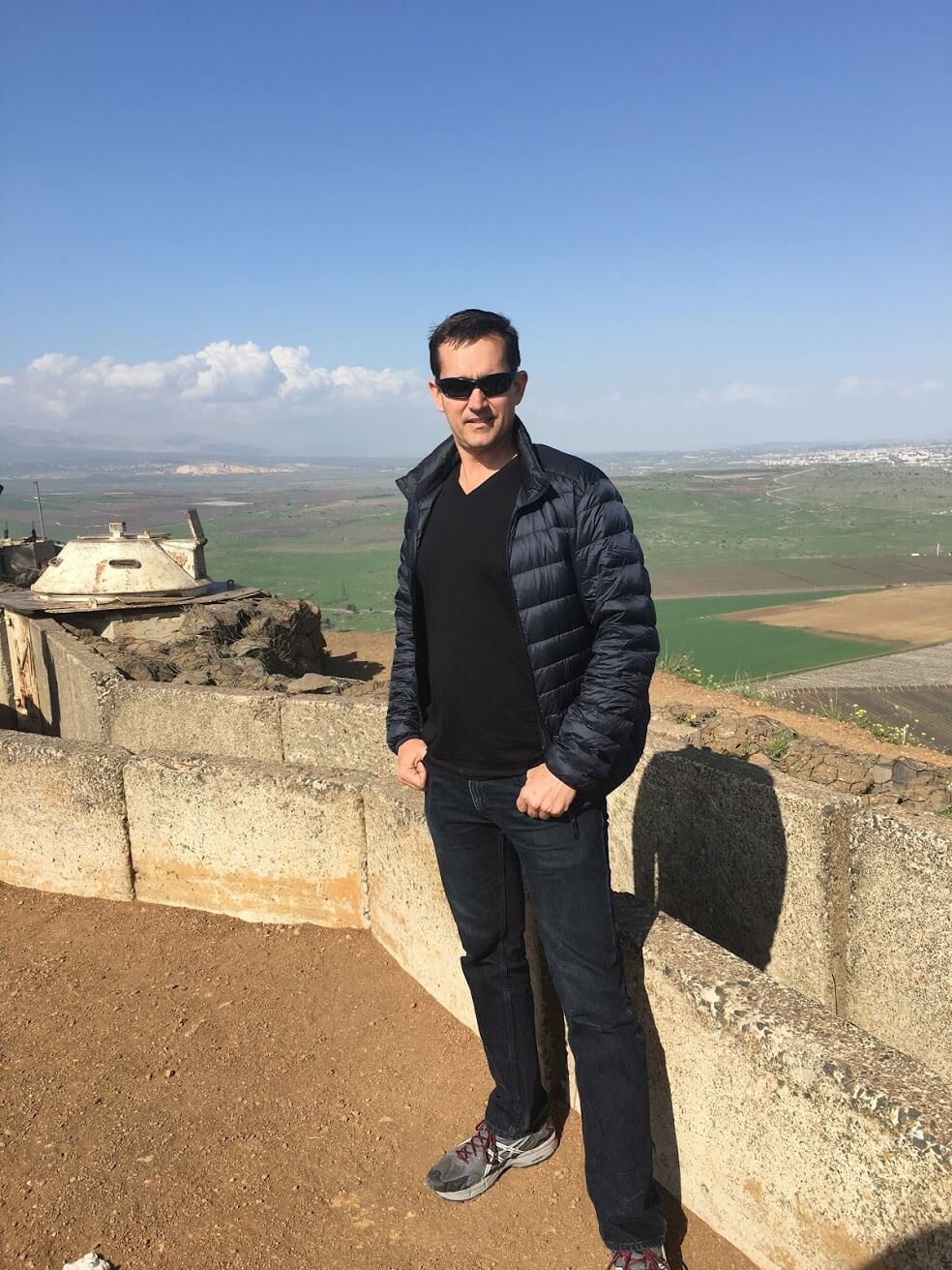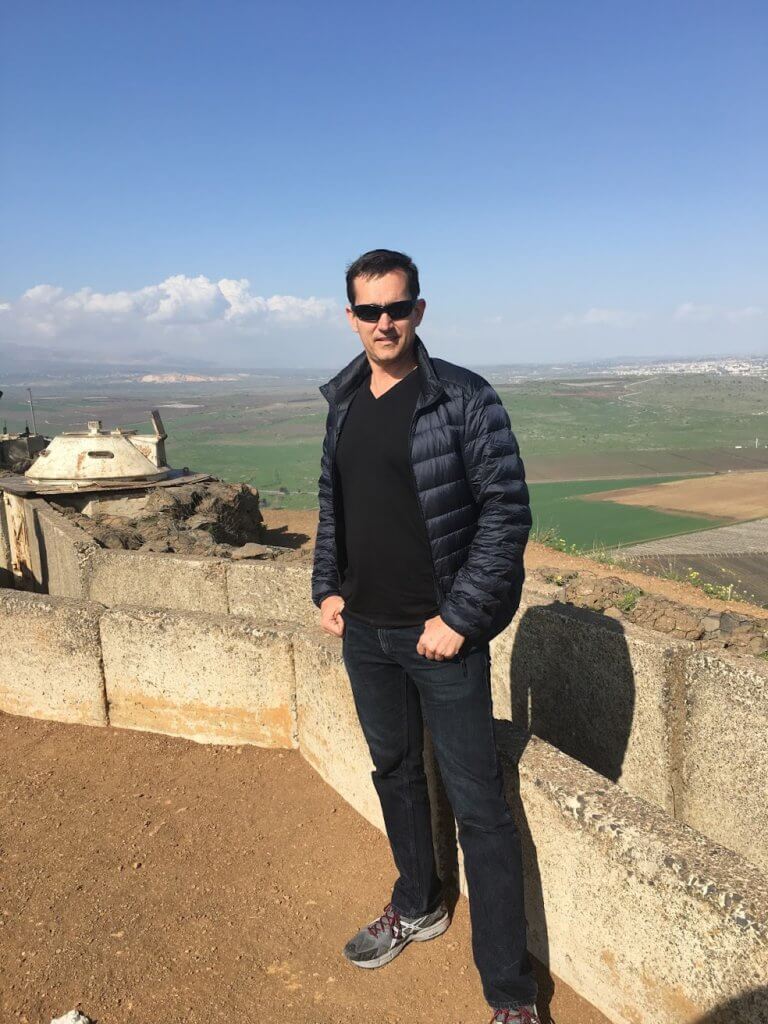 Financial Independence/Retirement Plans
What does financial independence mean to you?
Living life on your terms. Working or not working when you want to. Having the time and money to pursue your interests.
Do you have plans for financial independence/retirement? Or have you already reached financial independence?
My case is unique in that I've reached FI financially, but I still have three years of military service before I'm eligible for a pension. I'd be crazy to walk away from that, so I got three more years of work.
[Chad: Some people find themselves with those golden handcuffs! It keeps them working for a few more years. But Rich and I talked, and having financial independence has made his experience at work even better. He has more leverage with how he spends his time because he has options. Fellow blogger Jim Collins calls this F-You money:)]
Why do you want to achieve retirement/financial independence? What kind of activities and projects will you spend more time on? What projects, causes, hobbies, or other activities mean the most to you?
I've had an amazing and exciting military career, but I'm ready to say goodbye to that line of work forever. Next, I want to devote time to helping military members invest well, with a focus on real estate.
I want to take up piano for a few years and then guitar.
I want to travel often and stay active doing things like snowboarding and surfing.
And I want to be involved in my children's lives and travel more with them.
[Chad: Doing what matters. It's always fun and interesting to learn about the types of activities that people will do when money is no longer in the way]
If you had to start over and wanted to become financially independent, what's the most important thing you would focus on?
Generically, wanting less and saving more.
More specifically, aggressive saving starting in college. I would've also found a way to invest in the right real estate much sooner.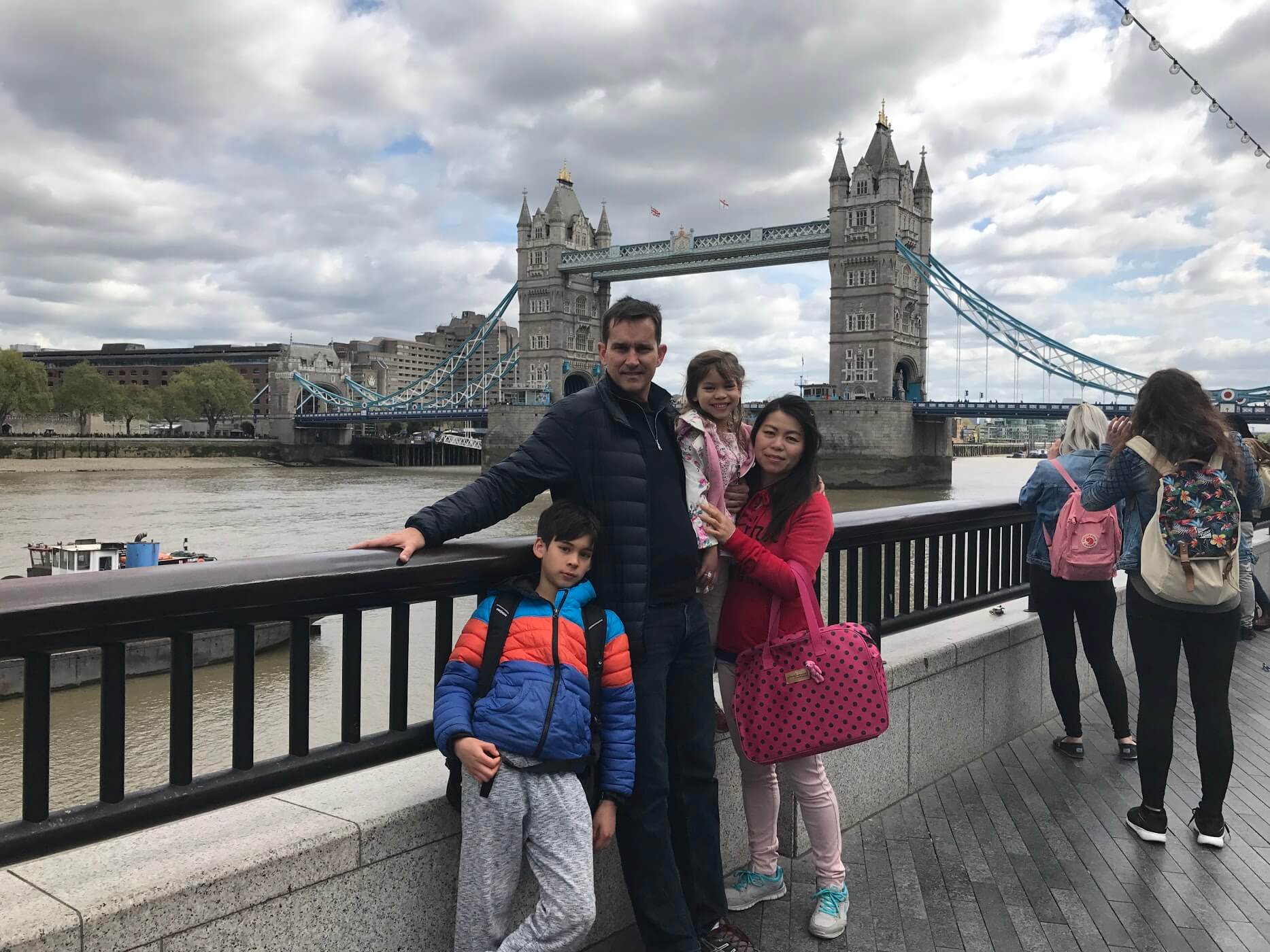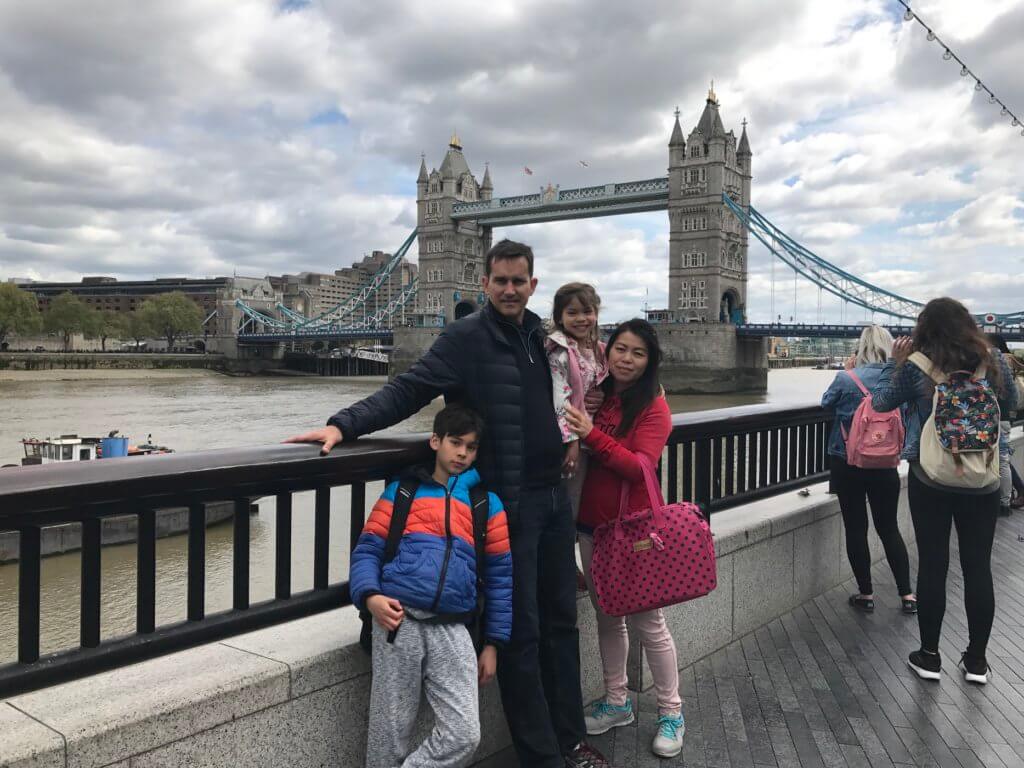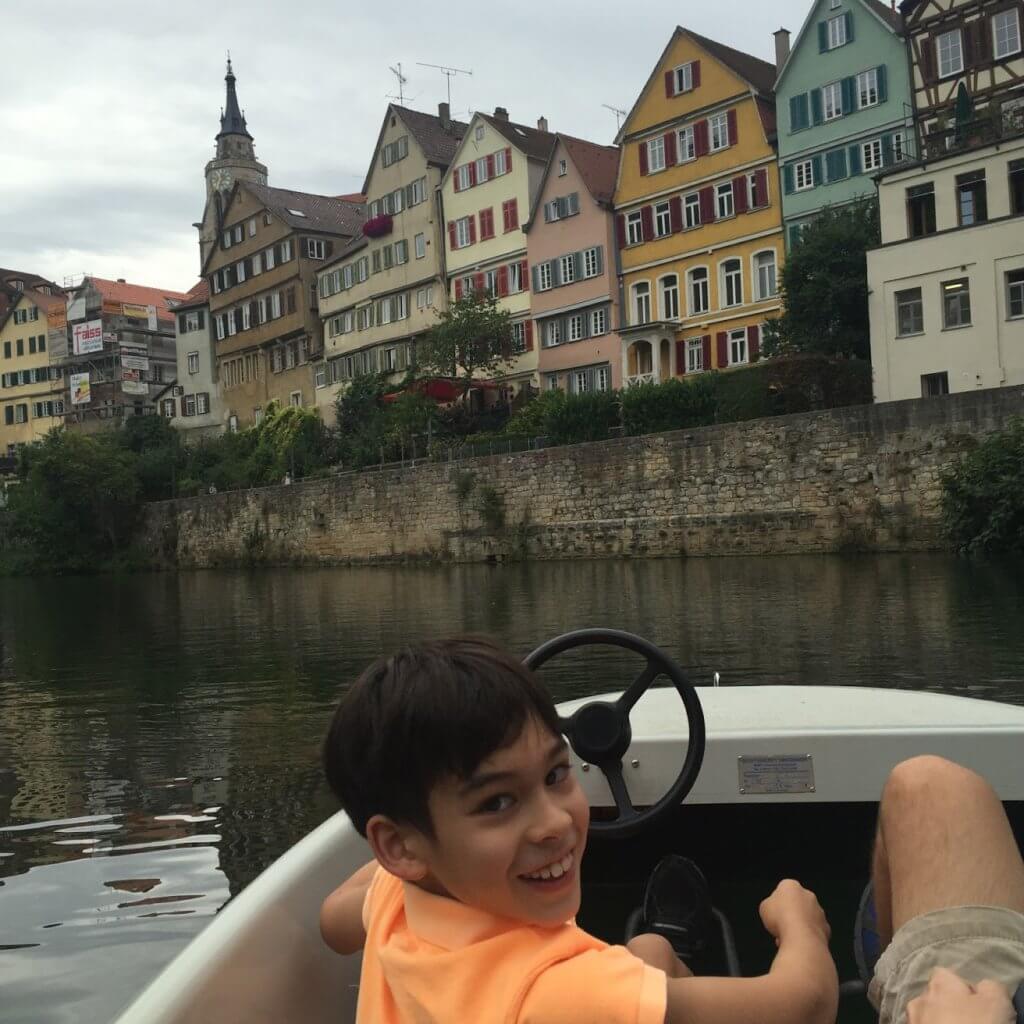 Investment Portfolio
Do you invest in real estate? If so, why do you like it?
Absolutely.
I've been fascinated with all things real estate since I was a kid. My grandfather was a construction superintendent, so he was in charge of the construction of large groups of residential homes. I LOVED following him around the job and watching him make it all happen.
I remember being about 12 years old growing up in California and thinking, wow, if I could buy a house now, imagine what it would be worth by the time I graduate high school.
I had a similar interest in the stock market and finance in general.
How did you get started? How did you get the money? Did you have any help?
I got started by living frugally and saving money up. I had the cash for my first downpayment, enough cash to finance the flips, and plenty of cash saved up when it came time to buy rental properties in Alabama. Had no help. Parents don't have any money and wife stayed home raising kids.
[Chad: Over and over again we learn there is nothing magic to getting started in the real estate game. It requires the discipline of saving and hard work. Rich is a great example of that]
What were the biggest obstacles you faced when starting? How did you overcome them?
Fear of making a financial mistake that would ruin me. I pressed through the fear, overcame some significant obstacles, made it work, and learned a ton in the process.
Can you describe your approach to real estate investing? For example, do you do flips, rentals, house hacks, wholesaling, notes, or more than one? And what niche(s) and type of properties do you buy?
My approach has evolved as I made mistakes and figured things out.
I'm in the military, so I move every two to three years. I started off buying my primary residence in Washington D.C. A townhouse for $280k in 2003. I tried to buy a second property, but couldn't find any good deals. Prices were rising too fast.
I did a flip on new construction. This means I bought before construction started, and then flipped it as a new property when construction finished. Thought I would make a fortune, but it was the peak of the bubble, and I barely got away with a couple thousand for my trouble.
Flipped six houses in D.C. with a partner while living in Japan. Mostly successful.
Bought a few houses with cash in Alabama and made them long term rentals. Realized this was making good money, so sold my D.C. property and bought more Alabama rentals.
These rentals are single family homes that I buy and fix up for about $50k, and rent out for about $900.
[Chad: this is very instructive because you can see how Rich tested the waters on different strategies and different locations. He made some money with those, but he sensed that the fundamentals were not as solid. So, he kept on pivoting and finally settled on a strategy that he went all-in with.  THIS is the approach of entrepreneurs. You keep pivoting and iterating to find what works. But to give Rich a LOT of credit, it requires the ability to swallow your pride and pay close attention to what's going on.]
What % of your net worth (roughly) is in real estate?
75%
What other types of assets do you invest in? Why? How do they fit with/complement real estate investments?
Mine and my wife's Roth IRAs hold rental properties.
My TSP, which is like a military 401k, is all in S&P 500 index fund equivalent investments.
Real Estate Deal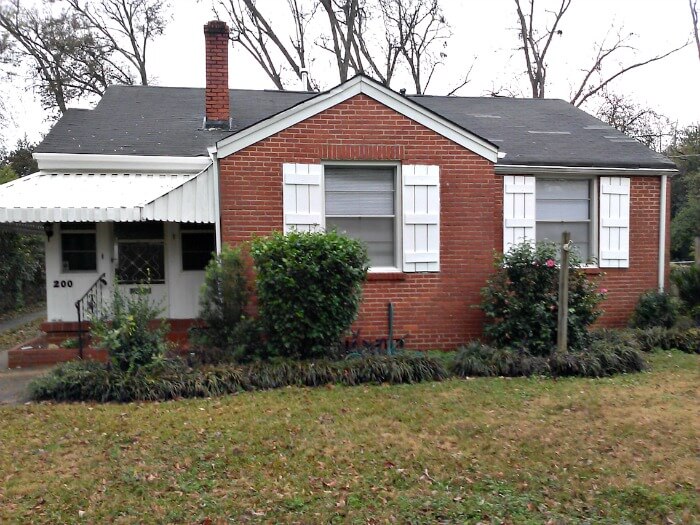 What's the best or most memorable real estate deal you've made? Why?
The purchase of my first property in Alabama.
Memorable because I made so many mistakes that created many sleepless nights, but in the end made it work.
To make a very long story short, here were the problems that came up after I purchased:
All copper plumbing was robbed from the house while it was vacant
Trash in middle of the living room was covering where the floor had for some reason been pushed up about two feet. Turned out it was a tree root, expensive fix.
Spent way too much money refinishing hardwood floors because I didn't know what I was doing yet. Looked like the governor's mansion when I was done. (overdid it)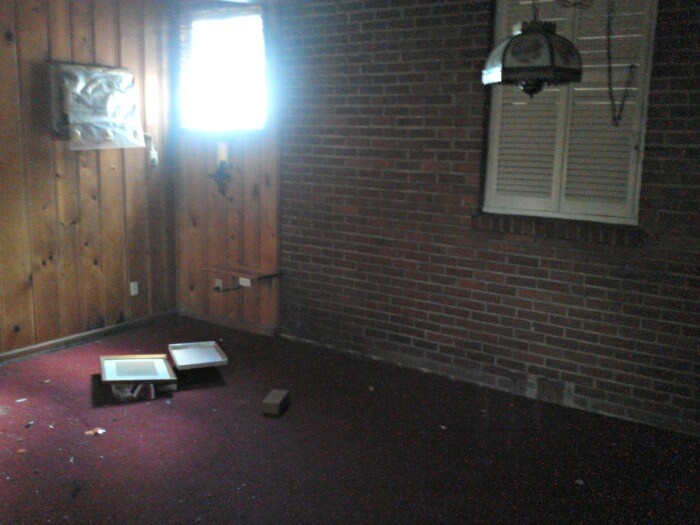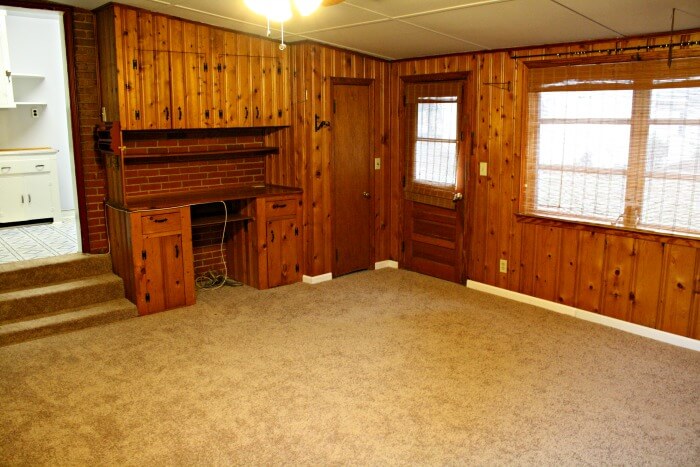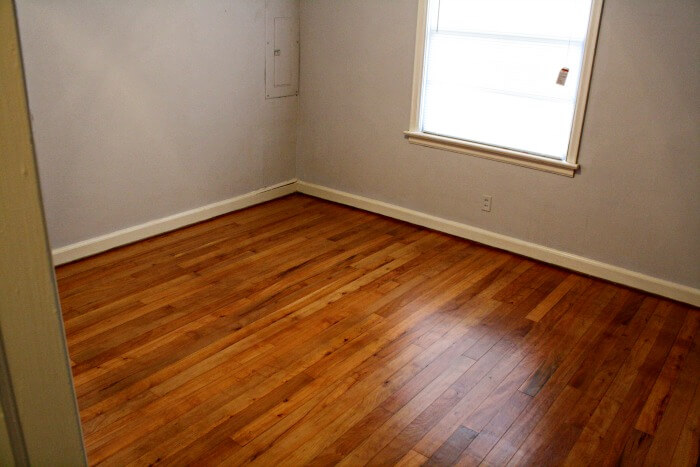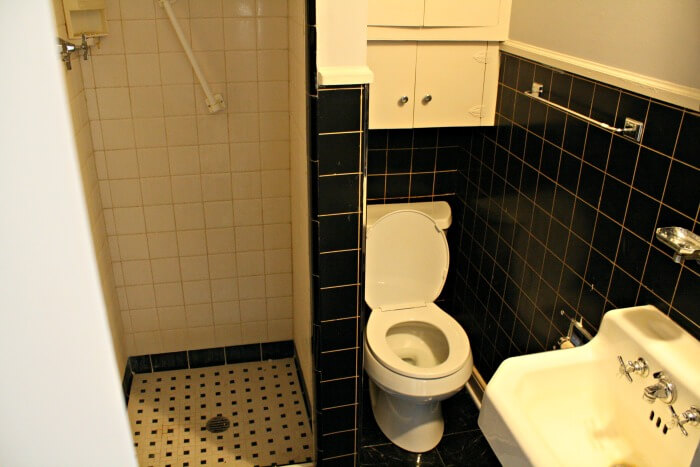 How did you find the deal? Why did the owner sell?
Found the deal through my real estate agent. The children of the owner sold because the owner passed away.
[Chad: When you're long distance, you MUST have a solid team in place. Rich leans on his agent and his property managers heavily to both find and evaluate deals. For their part, these local people get a reliable source of repeat business, and Rich is a non-flaky, objective investor who will do what he says he'll do. This is a win-win relationship.]
What were the basic numbers like purchase price, remodel costs, rent, resale price (if applicable)
Purchase price: $30,000
Remodel costs: $15,000
Rent: $750
I made a lot of rookie mistakes remodeling this property and could've done it far cheaper, but it still turned out being a decent investment.
[Chad: Before those in high-priced markets get reverse sticker shock, keep in mind this property is in a smaller city in the south. It's also not in a bad neighborhood, but it's not the creme of the crop either. It's working class. These kind of prices are not unusual around different parts of the country if you search for the right locations.]
How did you finance the deal and raise down payment funds?
The cost of this house was less than half the price of a downpayment of a house in D.C. Easy to pay cash.
What is the overall effect of this deal on your life? Lessons learned?
My wife figured I was done with real estate investing after all the trouble I had on the first house. She was shocked when I told her I wanted to buy two more immediately. I purchased six in that first year there, and I haven't slowed down yet.
You have to push through the uncertainty and fear. Find smart, trustworthy people to help you figure out things you don't know. Be determined to find a way to make it work. I use this lesson in every aspect of my life, and it has served me well.
If things continue as I expect, these rental properties will finance my early retirement in three years. I won't have to live frugally either, I'll be quite comfortable.
[Chad:  I love that! "I won't have to live frugally either, I'll be quiet comfortable."  That's what strong real estate income can do for you when you reach financial independence.]
Personal Growth/Development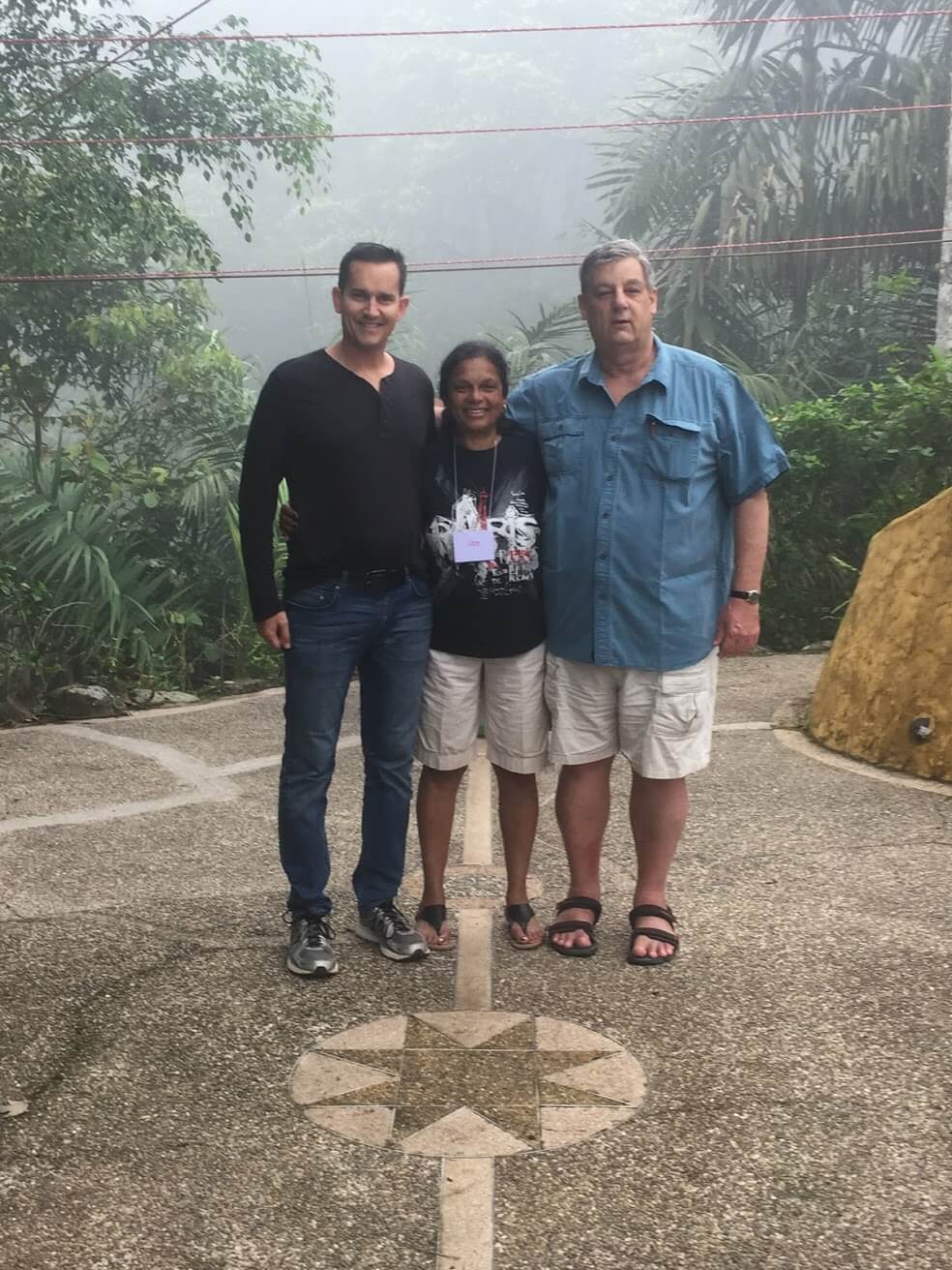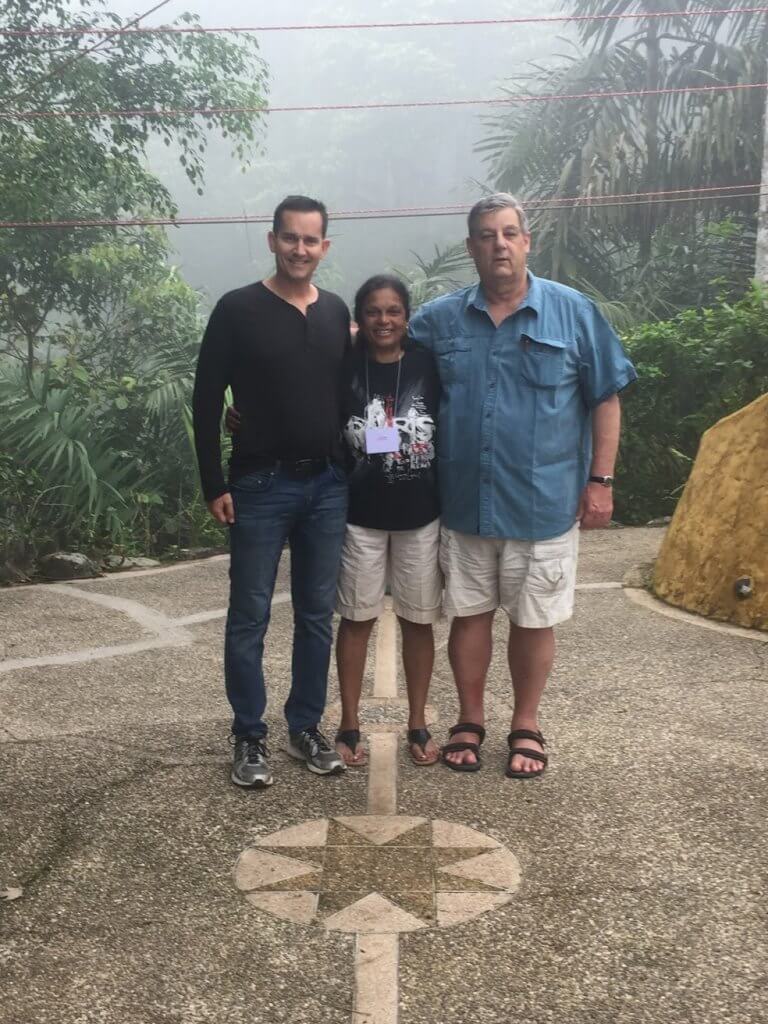 Do you have any tools that help you manage your life, like a physical planner or digital software?
Because of my job, I use outlook for email, calendar, and tasks. I used a Franklin day planner for many years. I don't think using these tools make a big difference in my success levels. If I didn't write down tasks and appointments, I would miss lots of small things, but the big things get done.
What does a typical morning routine look like for you?
I don't have a "magic morning" routine like some people do. I'm not a morning person and barely manage to get to work at a decent hour.
Currently, I exercise Monday, Wednesday, and Friday morning and get to work by 9:00 am. Tues and Thursday, I start at 8:00 am. I usually get up around 6.
[Chad: I love Rich's honesty. Lol.  Not every successful person wakes up at 5 am, jumps out of bed with a smile, and knocks out a miracle morning routine before the rest of the world wakes up. I personally do a lot of my best thinking late at night. I still have a 10 – 30-minute morning routine, but it falls to that 10-minute version more often than I like:)]
What's your #1 habit to stay personally productive and fully engaged in life?
Taking time to relax. Running, drinking coffee and thinking. I don't meditate, but it's something quite similar I think.
Who have been your most important heroes, mentors, and/or teachers?
When it comes to the world of FI, Jim Collins and Paula Pant were some of the first blogs I ever ran across. I got to know them both a little and think of them as heroes/mentors/and teachers.
[Chad: I like and admire both of these bloggers as well. Definitely worth checking them out. I'll be hanging out with both of them plus Mr. Money Mustache and others at a small 2017 retreat in Ecuador called the Chautauqua.]
What are your favorite books or authors? Can be categories in business, investing, or life/philosophy (other than a sacred book)?
Fooled by Randomness by Nassim Taleb is by far my favorite book. Antifragile and Black Swan are also great books by him.
I'm kinda a fan of Ayn Rand and loved Atlas Shrugged and the Fountainhead.
The Four Agreements by Don Miguel Ruiz is a favorite.
[Chad: All interesting suggestions! Nassim Taleb is an important, challenging thinker for anyone in the business world. I own the book AntiFragile, but it's on my shelf (for now) and was too big to carry to Ecuador with me where I could have dug in more. This 20-minute talk by Taleb is a good introduction to his style, and this short 2-3 minute video explains how you can personally apply the concept of antifragility to your life. 
In college, I read all 1077 pages (!) of Atlas Shrugged. Much of my reading was done while getting treatment to my football injuries in our team's training room. Lol. You can imagine the looks I got! Rand was the first thinker to teach me that I either had to decide my own philosophy or mindlessly and unconsciously accept my philosophy from the world around me. That's a scary but common approach to life.  I have a couple of issues with her overall philosophy, but they're quibbles that would be fun to discuss over a beer sometime:)]  
What legacy do you want to leave personally and in your career?
I have a love for finance, real estate, and the security and quality of life is can bring when used correctly. I want to be able to help as many people as possible realize this and have a more rich life because of it.
Final Advice For Other Investors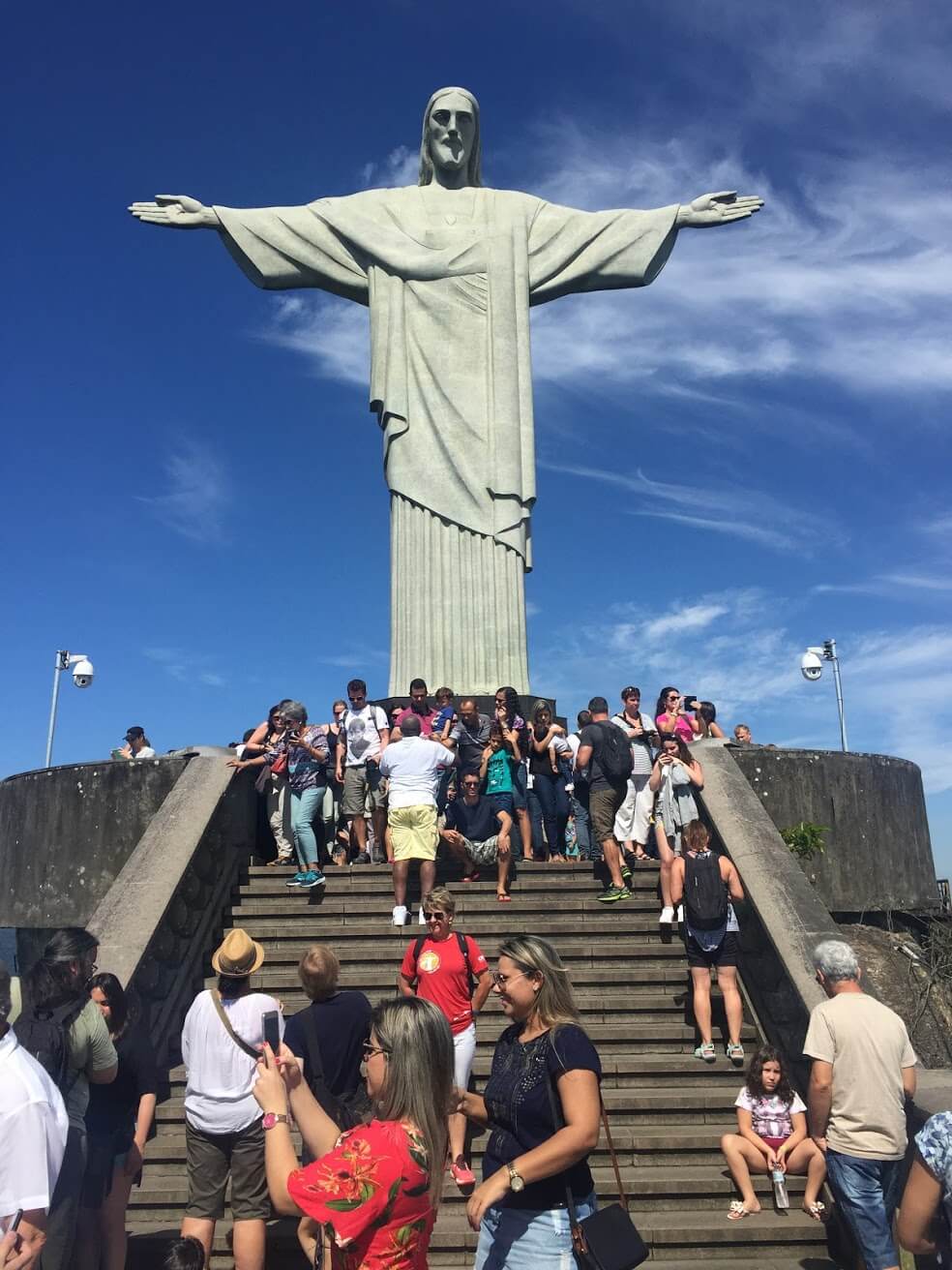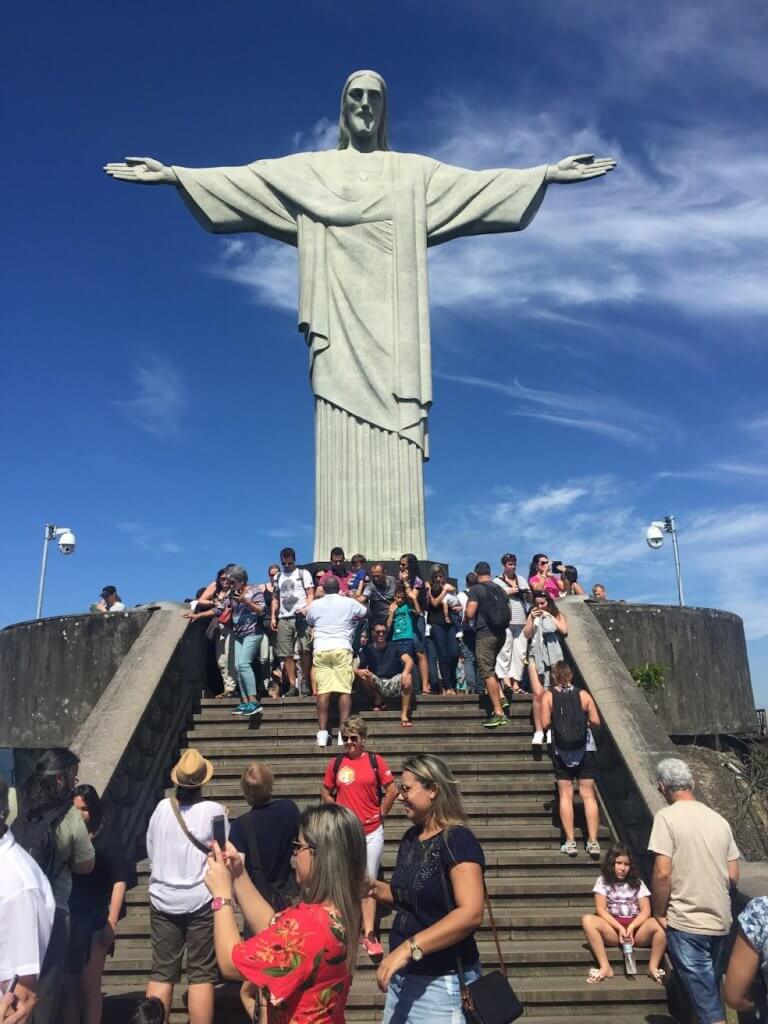 Any big mistakes you've made that others should avoid?
Don't jump on the bandwagon. When I flipped new construction in D.C., it was because others had been flipping new construction for years and making a fortune. The belief that would continue inevitably is naïve.
[Chad: Such good advice to remember. The more you can use fundamental analysis of your strategy, your niche, and your deal numbers – the better off you'll be. It'll help you say no to many opportunities that are just popular because of the bandwagon effect]
What advice do you have for a young person just considering their future career and life as an adult?
It's hard to work in a career unless you love your job. Find a way to make money doing something you love. If your pay is low, you should devote some effort to making more income. The amount of money you can cut from your budget is limited, but the amount of money you can add to your income is unlimited.
Any final tips for others looking to invest in real estate and achieve financial independence?
Find the people that have been successful in doing what you want to do, and then take every lesson you can from them. Be determined that you will succeed, and then make it happen through hard work and study.
[Chad: Thank you to Rich from richonmoney.com for taking the time to share with us! I think any real estate investor can benefit from following his blog, but particularly for those in the military and looking to invest in real estate – THIS is your guy! Here are some of my favorite articles by him:
Enjoy these additional reads!]
If you have any questions or comments for Rich, please leave them below. He'd love to hear from you.
Get My Free Real Estate Investing Toolkit!
Enter your email address and click "Get Toolkit"