I love real estate investing. Over the last 15+ years, it's helped me to pay my bills, build wealth, and produce passive income. And for many reasons, I believe real estate is the best investment vehicle to retire early and more confidently.
But I've got a news flash for you … real estate investing is also hard!
Real estate investing requires an initial investment of personal effort and time.  And while it can be passive eventually, buying and owning properties is more like a part-time or full-time job at first.
So, I'm sharing this article with you because there's too much sugar-coated real estate information out there. If you're a new investor, I'd rather you face the tough truth up front. And the truth is that real estate investing has its difficult challenges.
But like anything else worthwhile in life, these challenges can be overcome. And overcoming them can lead to enormous financial and life benefits.
Plus as I'll share in the next section, I actually think these real estate challenges are a good thing.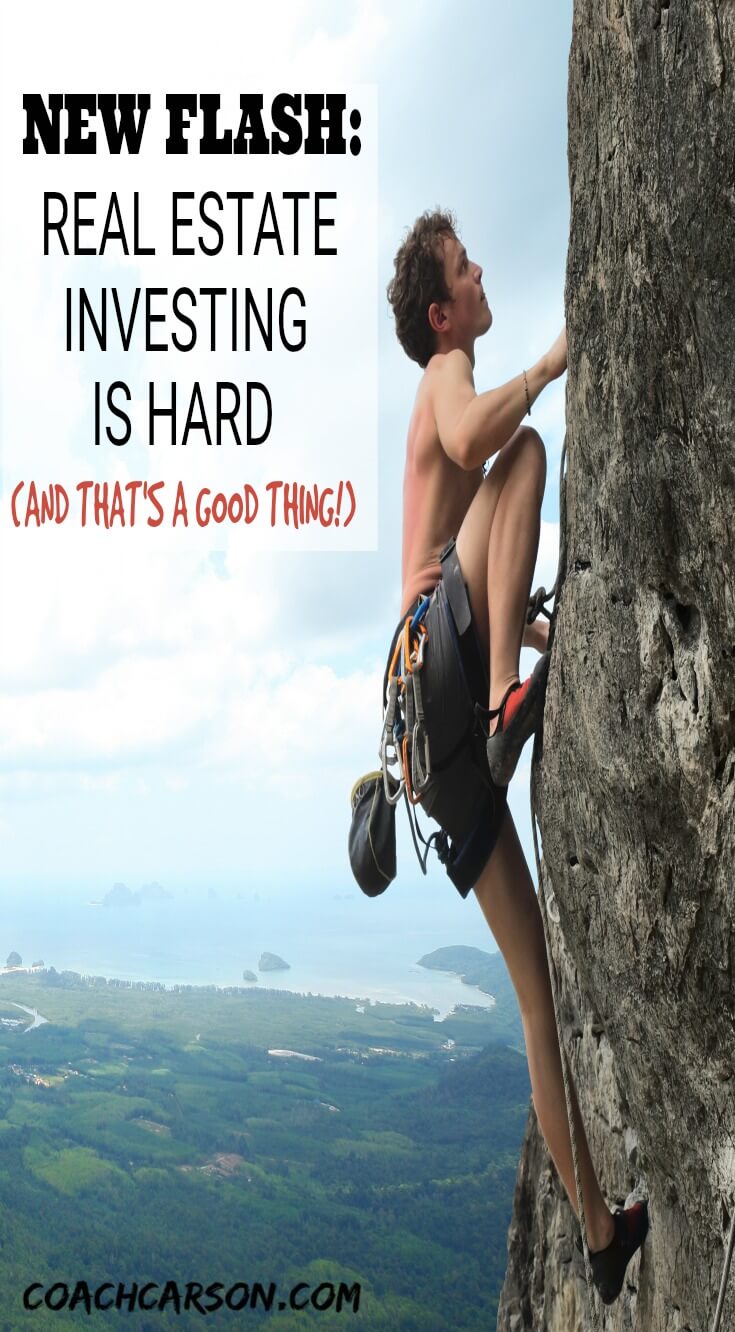 Why Real Estate Challenges Are a Good Thing
I'm writing this article from Cuenca, Ecuador.  In Ecuador, like much of Central and South America, houses usually have a locked gate and walls with electric wire around the perimeter.  These walls serve as physical barriers to entry for any unwelcome intruders.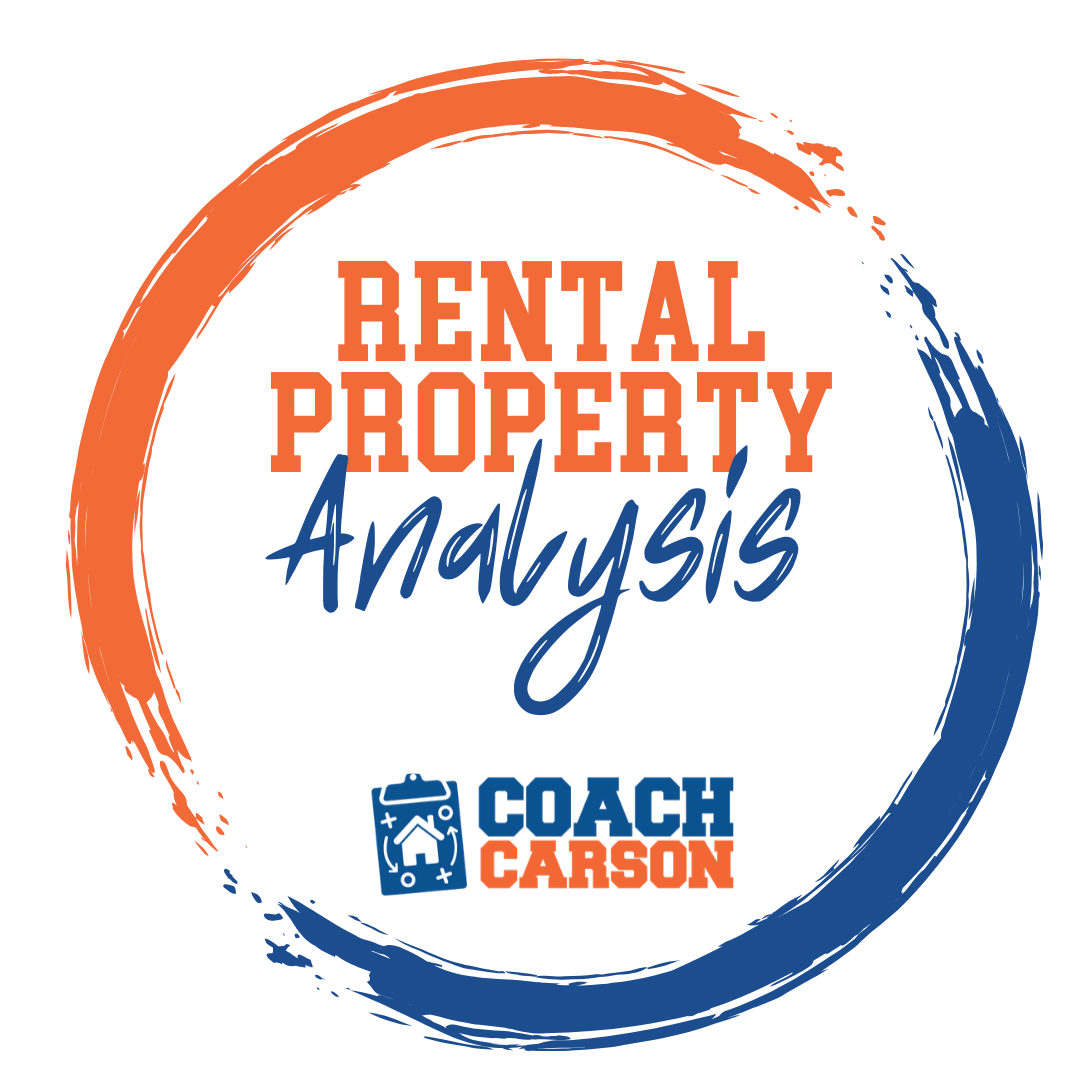 A course by Coach Carson that teaches you how to run the numbers so that you can confidently analyze and buy profitable rental properties. It also includes Coach's rental analysis spreadsheet.
Get the Course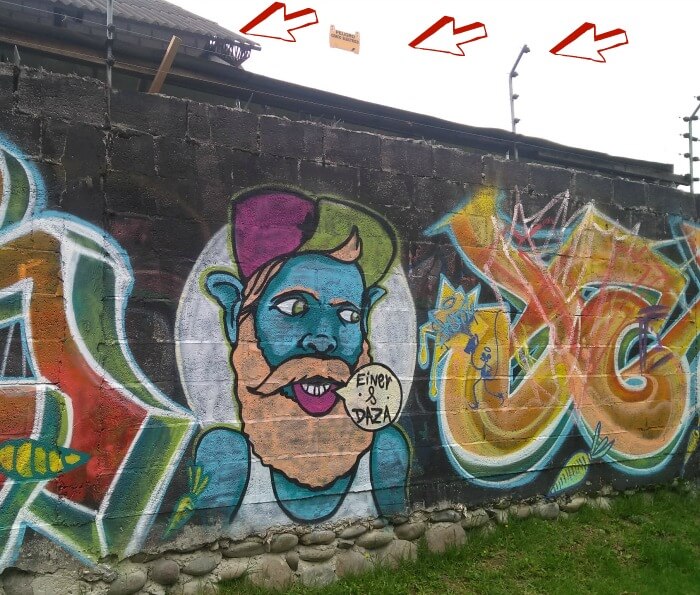 In real estate investing, we have barriers to entry too. But these barriers are a good thing. They keep out the competition who are just looking for easy wins.
For example, everyone rushes into real estate when the wall is a little lower and safer (i.e. when good deals are easy like in 2008-2010 or when interest rates are low). But when the wall inevitably gets high again, the crowds thin out. It's just too hard. 
But the secret I want you to take from this article is that overcoming real estate barriers gets easier over time.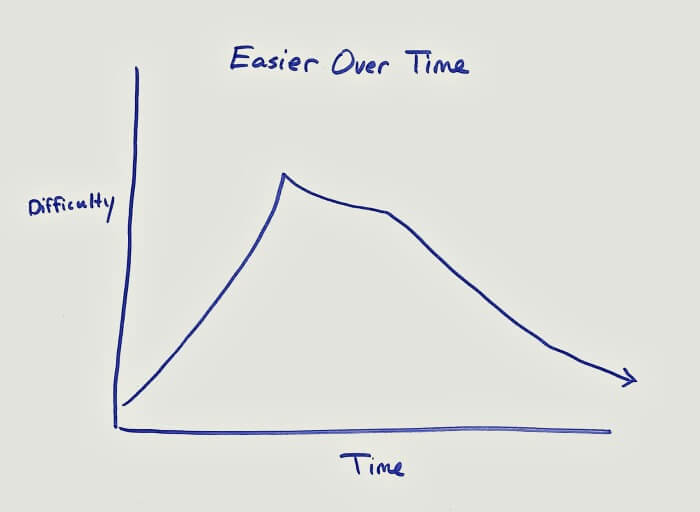 Real estate investing and any other business venture are like tests of your willpower. Will you stick with it? Or will you give up when you face the first tough challenges?
Your own most difficult challenges may last months or even years. But if you can push through them and become a better investor as a result, you'll actually get to the most fun, lucrative parts of the business.  You've just got to stick with it.
But real estate doesn't just have one wall or barrier to entry. It has many. And in the rest of the article, I'll specifically share three of the most common real estate barriers that you'll need to overcome.
Good Deals Don't Fall Into Your Lap
I've found the most difficult part of real estate investing to be finding good deals. It's hard because most properties available for sale are NOT a good investment. And in the higher-priced part of a real estate cycle, an abundance of buyers makes the competition much more fierce.
I was lucky to face this challenge early in my career. In 2003 after graduating from college, I asked my father (a full-time investor) if I could find investment properties for him. Where I'm from in the southern United States, this job is known as a bird dog.
For six full months, I searched for deals every single day with no success. I called real estate agents, drove neighborhoods, sent letters, and made offers. But nothing led to a closed deal.
But soon after my sixth month, I found my first deal. And in the next six months of the year, I found 11 more!
Why did it take so long? Because as a newbie right out of college, I had SO much to learn. I was new to market analysis, new to marketing, and new to negotiating. And like any other profession, I had to pay my educational dues!
But I learned an important lesson – acquiring investment real estate is like a sales funnel. This means you have to patiently look at many leads in order to find a handful of prospects that could turn into one deal.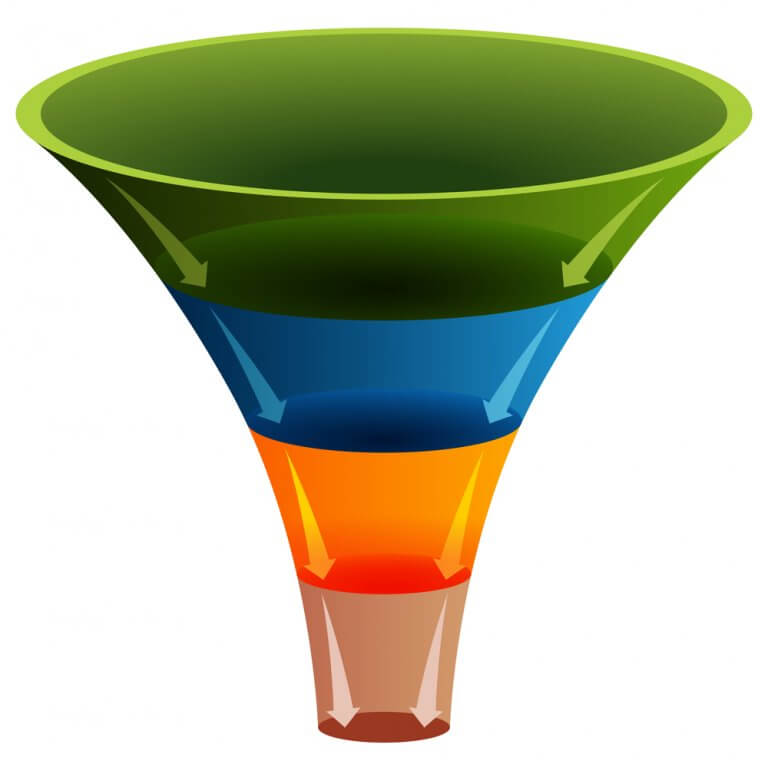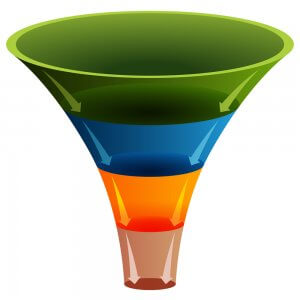 For example, even after gaining more experience, I often looked at 100 leads to make 10 offers that became 1 deal.  That's 1% success at best! And when I was new, the ratio was much lower.
So, prepare to pay your own educational dues and be patient as you look for your first deals. And then prepare for another challenge – remodels.
Beautiful Remodels Aren't As Easy as a TV Show
I enjoy watching HGTV and other remodeling shows. I don't have cable TV myself, but when I visit my in-laws, it's a favorite pastime with my father-in-law. In one hour I can watch the complete transformation of an outdated property into something beautiful!
But as you probably already know, real life isn't like TV. Following every single detail that leads to a successful remodel project would be boring television!
I remember the first remodeling project my business partner and I bought when I was 24 years old. It was a 3 bedroom, 2 bath fixer-upper house that had recently been foreclosed.
We hired a painter who ended up having drug problems. One day we told him his paint job wasn't good enough and needed to be fixed.  He then proceeded to angrily knock holes in our walls with his ladder!
Our first carpet installers weren't much better. The seams between pieces of carpet looked like mini grand canyons! Good carpet installers make these transitions virtually disappear.
So, on our first deal we paid money to multiple contractors for the same jobs. We made numerous other mistakes that cost time and money. And we spent many hours over many months out on the job site. We were lucky to still make about $10,000 on the deal because we had gotten good at finding deals (see the previous section).
Fortunately, getting good at remodels pays very well. Since our first house debacle (and many challenging remodels along the way), we've made hundreds of thousands of dollars on fixer-uppers. And these profits came as a result of overcoming and learning from those early remodeling mistakes.
Once you learn about remodeling, you'll still face a few other challenges that scare away many investors – tenants, maintenance, and vacancy.
Tenants, Maintenance, and Vacancy … Oh My!
There is one complaint I get more than any other from would-be real estate investors. They don't want to deal with tenants, middle-of-the-night maintenance, or other rental problems like vacancies.
When I tell them that my business partner and I own 90 rental units, you can see the look of horror and sympathy on their faces. They want to know how busy and anxious my life must be with that many tenant and house problems.
It's true that landlording problems arise. And it's not as easy or as passive as owning an index fund of the S&P 500 stocks. But like the other challenges, it gets much easier over time. And the unique benefits of rental properties FAR outweigh the negatives.
I recently wrote Landlording 101 (or How I Managed 90 Rentals Units From Another Country). The main point was that rental properties can become a flexible, relatively passive business. But it requires building a team, creating systems, and employing the right technology.
But you don't have to get anywhere close to my size as a landlord. I have friends who self-manage (i.e. do most of the work themselves) with a few rentals. They live off of rental income while traveling and experiencing large amounts of free time.
So, what's worse – learning to deal with a few rental property hassles or staying with a full-time job or schedule you don't like? I've certainly made my choice.  Learning to solve the relatively minor tenant, maintenance, and vacancy problems is both achievable and worthwhile.
Can You Avoid Real Estate Challenges By Just Becoming a Lender?
A common answer to the three real estate investing challenges above is to only invest in more passive real estate niches like private lending. Instead of owning the property, you could be the bank. You could make loans directly to borrowers or through online crowdfunding platforms like Peer Street (affiliate link where I earn a commission if you sign up).
As the lender, you won't have to worry about finding properties, remodeling them, or managing tenants.
Or will you?
To be a good lender, you need to be a good judge of the borrower's ability and willingness to pay you back. You also need to analyze the deal even better than the borrower. If you're funding a remodel project, you need to know how the remodel process works step by step. And if you're loaning money for a rental, you need to know if the rental has a good chance of success.
So, private lending is a lot like the old saying about good judgement:
"Good judgment depends mostly on experience and experience usually comes from poor judgment."
In other words, you can't avoid the hard parts of real estate by hiding behind the scenes as the lender. If you haven't learned from past mistakes as an actual property owner, you're likely to make them as a lender. And even more than property ownership, these lending mistakes can be very expensive.
For this reason, I don't see private lending as a beginner real estate investing strategy. I recommend that you first practice finding, analyzing, remodeling, and managing your own properties. Overcoming these challenges will make you a much wiser and sharper lender in the end.
Is Real Estate Investing Too Hard For You?
Have I scared you off from becoming a real estate investor? Is it too hard or time-consuming to become a core part of your investing strategy?
There is no right or wrong answer. If you choose to invest in non-real estate assets or start a business unrelated to real estate, you can also build wealth and achieve financial independence. So, pursue those alternatives if you are excited about them.
And if you choose to continue investing in real estate, do it with open eyes. There will be challenges. It's inevitable. Nothing worth having comes easy or without cost.
But also remember that those challenges or barriers to entry are a good thing. If you can learn and become a better investor yourself, you'll find yourself with less competition and more financial benefits in the end.
Best of luck!
What's the hardest part of real estate investing for you? Have the challenges been worth it? How have you overcome them or learned from them?
I'd love to hear from you in the comments section below.
Get My Free Real Estate Investing Toolkit!
Enter your email address and click "Get Toolkit"