In my Investor Profile Series, I use a question & answer format to share the stories of actual real estate investors at different stages of their investing careers.
Today's investor profile is about Joseph Hogue. Joseph has worked in commercial real estate, owned residential rentaI properties, become an equity analyst on Wall Street, and now blogs at his five different financial websites.
I got to know and became impressed with Joseph when we talked every month for a year in a blogging mastermind. I really liked his approach of using multiple streams of income, including passive real estate investing with crowdfunding, direct property ownership, stock investing, and blogging. 
Joseph and I also share a love of South American living. He and his family live as expats in Columbia, next door to my home for 1.5 years in Ecuador.
Joseph has a lot of interesting and helpful tips to share. So, I'll let him take it from here …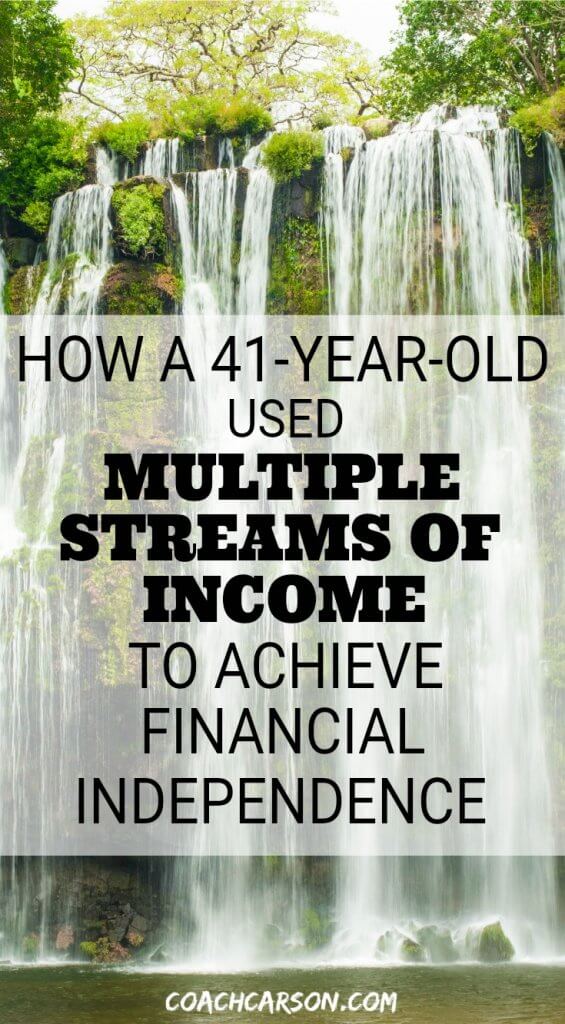 Personal
Name:
Joseph Hogue
Age:
41
Your home location:
From Des Moines, IA but living in Medellin, Colombia since 2013
[Chad: Medellin, Columbia was on our short list of places to live during our 2017 – 2018 family mini-retirement to South America. We ultimately chose Cuenca, Ecuador. But I've heard so many amazing things from Joseph and others about Medellin, and I can't wait to visit.]
Career/Source of regular income:
I own five websites in the personal finance niche, from managing debt to investing, crowdfunding and making money online. Income comes from seven sources related to the websites including self-publishing, affiliate marketing, sponsors, Amazon advertising and courses. I also collect income on two real estate rentals I own here in Medellin.
[Chad: Wow! That's truly multiple streams of income. I was in a mastermind group with Joseph for a year, and I was always impressed how many different niches he knew how to make income in.]
What hobbies do you enjoy? What do you do for fun?
I don't know if you can consider them hobbies since it's related to my work but I love talking to other bloggers and learning how to grow online businesses. I also spend a lot of time reading history, especially financial history. When I'm not doing that, I'm usually playing with our five-year old son.
A fun/interesting/little known fact about you?
I came to Medellin in 2006 to do business consulting around the free trade agreement and got hooked on the weather and cost of living. We moved back to the states for work in 2008 but came back in 2013.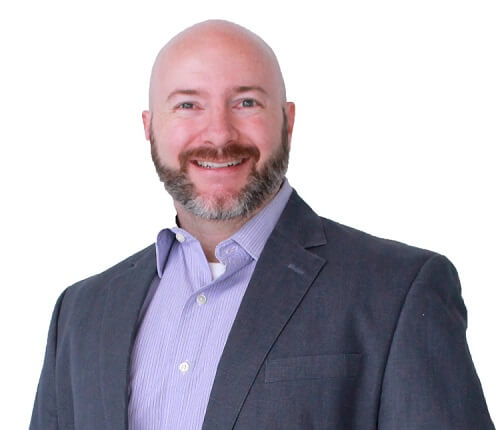 Financial Independence/Retirement Plans
Do you have plans for financial independence/retirement? Or have you already reached financial independence?
I love financial planning. I'm more than a bit of a numbers nerd, but I don't think I'll ever retire. I enjoy talking about personal finance and growing my online businesses so I can't imagine what I would do otherwise. I worked as an equity analyst for nearly a decade and we have more than enough saved to retire but I'll keep doing this for as long as I'm mentally/physically able.
[Chad:  Some form of this answer is common with people I meet who are financially independent. They have enough money, but they've found a topic or field of work that fascinates them and makes an impact on others. So, they stick with it and keep pursuing more goals. In other words, money is allowing them to do what matters to them. And that's much different from the popular idea of retirement just sitting around sipping drinks on the beach.]
What does financial independence mean to you? Why do you want to achieve retirement/financial independence? What kind of activities and projects will you spend more time on?
For me, financial independence means being able to do what you enjoy doing even if it doesn't pay as well as you could earn doing something else. I could make quite a bit more working as an equity analyst but just got tired of the long hours and rote work. Being financially independent means I can instead grow my online assets without having to worry about paying the bills.
It also means a sense of control over your financial future. I think a lot of people scrape by working for someone else and never get off the hamster wheel. There's nothing wrong with working a traditional job but you need to save enough so eventually you don't rely on that job. Working for yourself doesn't necessarily mean financial independence or that sense of control either, you have to be successful enough that you aren't ruined by a bad year or two in your business.
If you had to start over and wanted to become financially independent, what's the most important thing you would focus on?
One of the best things you can do to become financially independent is to create multiple income streams. While your traditional 9-to-5 might still be your main source of income, learn how to make some money on the side through real estate investing, self-publishing, freelancing or through other online assets. It's only through this diversification of income that you won't be dependent on any one source. It will also help you get ahead, save more and eventually become financially independent from all income sources other than your investments.
[Chad: I love Joseph's suggestion of multiple streams of income. Real estate is a great source, but also think about side jobs, consulting, online business, and more. In the fast-changing economic world of today, you need several potential sources of revenue to lean on to have a flexible financial base.]
Real Estate Investing
Do you invest in real estate? If so, why do you like it?
Absolutely! I started out as a commercial RE analyst in college and have owned rental properties ever since. I love real estate because it's a great diversifier for a stock-bond portfolio. Real estate provides solid cash flow and a tax deduction that allows you to keep a lot more of your hard-earned money.
More than the quantitative reasons though, real estate investing gives you a pride of ownership you just don't get with other investments. There's something special about owning physical real estate. It feels great to take an under-used building or home, develop it and turn it into a cash machine.
Can you describe your approach to real estate investing? For example, do you do flips, rentals, house hacks, wholesaling, notes, or more than one? And what niche(s) and type of properties do you buy?
I started in development, renovating under-utilized commercial spaces and then selling the project off to investors. For residential real estate, I like the idea of flipping but just don't have the time to do it myself. I would like to do more development in the future but right now I'm happy with the two residential rentals I own.
How did you get started? How did you get the money? Did you have any help?
I got started as an intern at a commercial real estate company and started investing on my own with money I saved while in the Marine Corps. It was 2003 so it wasn't difficult taking a small amount and leveraging it into several properties. I would buy houses or properties that needed some work and then do a cash-out refinance to buy another property, renting them after the refinance. At first I managed the properties myself, but that got to be a headache along with a full-time job in corporate finance. So, I started outsourcing some of the repair work but still did electrical and the simple cosmetic stuff myself.
What were the biggest obstacles you faced when starting?
The time-suck that is rental properties in bad neighborhoods! I thought I could buy houses in bad neighborhoods on the cheap and make a better return on the rent. The problem is that tenants are rarely in the house for more than a year, sometimes less than a few months, and you end up spending hours a month repairing things to keep your rental certificate with the county. It might not be a problem with a few rentals but becomes overwhelming once you have five or more properties.
Buy in good neighborhoods and attract good tenants. One of the houses I have now is in a great neighborhood and has had the same tenant for eight years.
[Chad: Joseph wrote an incredible guest post for another blogging friend Physician on Fire called I Owned Six Homes and Lost It All With Real Estate Investing. It shows Joseph's courage to bounce back from setbacks and also his humility to learn from mistakes.]
What % of your net worth (roughly) is in real estate?
I would say about 30% or slightly more. The mortgage market isn't as developed here in Colombia so we paid for one rental with cash instead of leveraging it with a loan.
What other types of assets do you invest in? Why? How do they fit with/complement real estate investments?
I invest in stocks and bonds as well as in peer-to-peer lending. I also own real estate investment trusts (REITs) and a few investments in real estate crowdfunding deals. REITs and crowdfunding are something I love using to diversify my property portfolio. It's so important to invest in different property types and across different regions to diversify your risks. This can be difficult with direct property ownership because of the cost to buy properties and time spent managing. Using REITs and crowdfunding properties allows you to get exposure to other property types for a fraction of the price.
[Chad: I agree with Joseph that diversification across markets and property types is desirable. It's been on my mind more lately because my own holdings are concentrated in one market and a large percentage is in one property type (student housing). I'm not worried about those investments or their long-term potential, but diversification is one of the most important principles in investing. So, I've been exploring private lending and some crowdfunding investments as well, like making loans through Peer Street and other platforms. I'll be writing much more about my thoughts on this in the near future.]
Real Estate Deal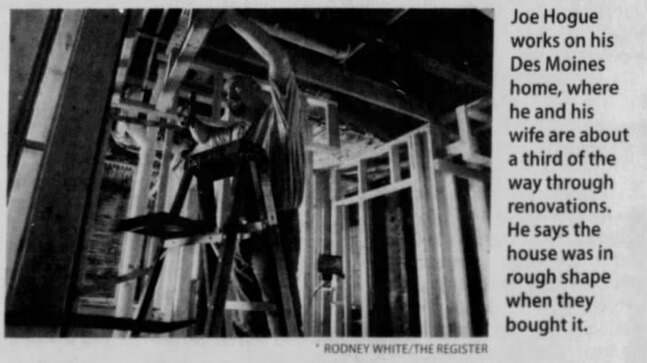 What's the best or most memorable real estate deal you've made? Why?
We bought a foreclosure in 2010 for $25,000 and sold it for $114,000 in 2013. It wasn't exactly a flip because we lived in it for a few years but it was a great investment. We put just under $50,000 into renovating the property so were able to net about $39,000 along with the money we saved in rent while we lived there.
[
Chad: I love live-in-flips like Joseph's deal above! You've got to live somewhere, so why not find a cosmetic fixer-upper in a location with potential. Joseph's tax-profit of $39,000 was the same as earning $52,000 at a 25% tax-bracket. That's an awesome part-time job!]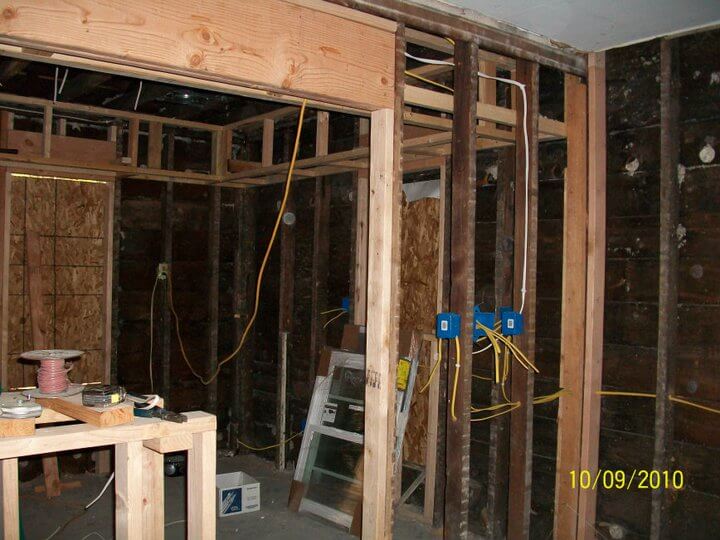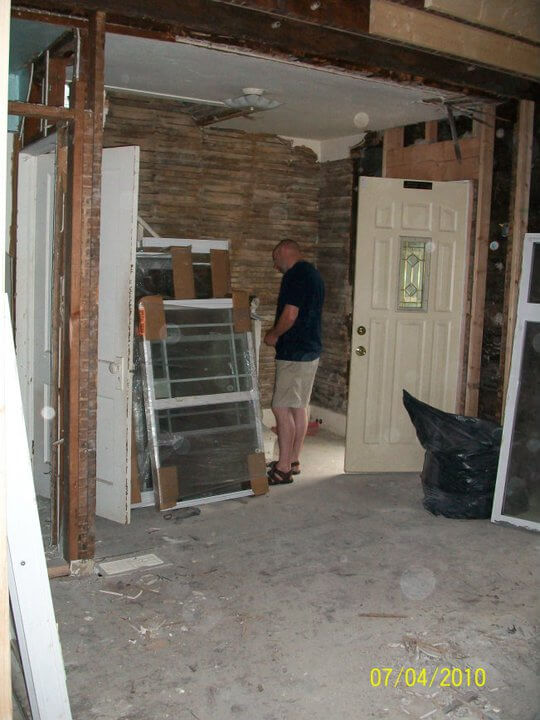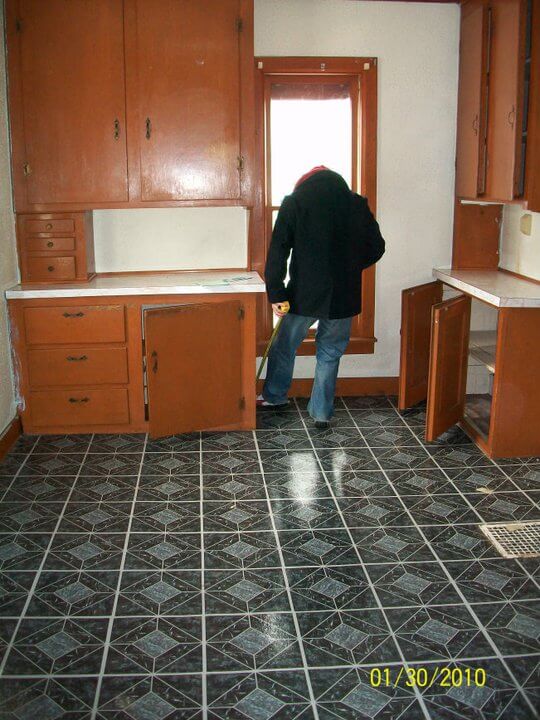 How did you find the deal? Why did the owner sell?
I found it on Realtor.com looking for foreclosures and short-sales. These were obviously easy to find in 2010 and it was a great time to buy. The home had been vacant for nearly two years so the bank was happy to get rid of it.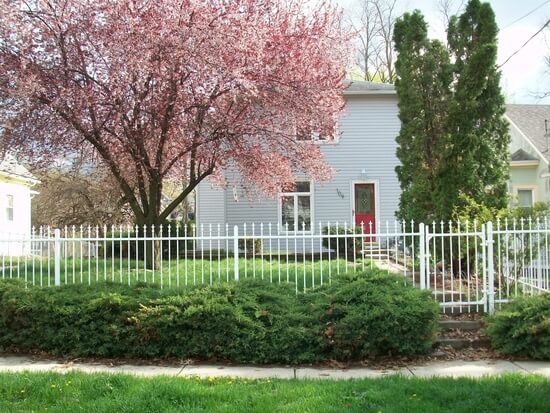 What were the basic numbers like purchase price, remodel costs, rent, resale price (if applicable)
Bought for $25,000 and put $50,000 into the remodel though that probably underestimates the sweat equity. We completely gutted the house, a huge pain because it was one of those old lathe and plaster homes. I did all the electrical, tiling and much of the carpentry. We lived there for about a year and a half before selling it for $114k. Since we lived in the home and took our time with the remodel, we were able to wait for great deals on materials. We became regulars at the reclaim store and the Habitat for Humanity housing store and got some great deals at Home Depot during Black Friday.
How did you finance the deal and raise down payment funds?
We paid cash for the house and had about $15,000 left in savings for renovations. From there, we saved a couple of grand a month from our paychecks to put into the house.
What has been the overall effect of this deal on your life? Lessons learned?
We loved the experience, not only the investment return but also the experience of renovating the home. We actually kinda regret selling it because of how much we put into it and the fact that it was exactly what we always dreamed for in a home.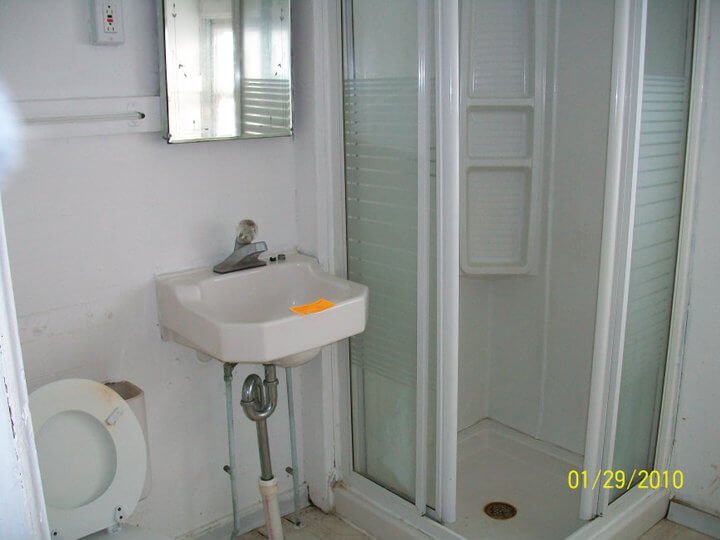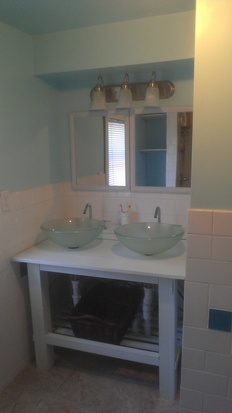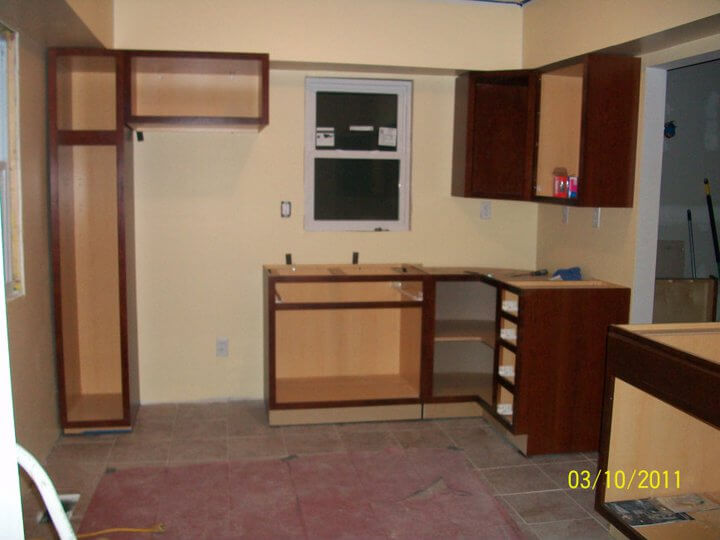 Personal Growth/Development
Do you have any tools that help you manage your life, like a physical planner or digital software?
I'm a planning freak so I use Excel spreadsheets for everything. I have one spreadsheet formatted as a calendar for everything I need to get done that day, week and long-term projects. I have another spreadsheet that tracks how much I'm saving and a retirement savings estimate.
[Chad: There's something about financial nerds (like me, Joseph, and perhaps some of you) and our love for spreadsheets:) ] 
What does a typical morning routine look like for you?
I get up at 6am to get my son ready for school and am at my desk in the home office by 7am. I time-block everything so I'll do three hours of writing or scripting for my YouTube channel then an hour of social media sharing for the websites. I'm a big believer in time-blocking and getting things done early, before checking email or the news or all those little distractions.1 habit to stay personally productive and fully engaged in life?
[Chad: I love the idea of doing creative or deep-thinking work before getting into the fire-fighting of phone calls, emails, social media, etc. Like Joseph, I also try to time block these kinds of activities first thing in the morning after getting the kids to school. For those of you interested in this type of creative prioritization, I highly recommend the book Deep Work: Rules For Focuses Success in a Distracted World by Cal Newport.]
What's your #1 habit to stay personally productive and fully engaged in life?
Time-blocking and limiting social media/email time to an hour a day.
Who have been your most important heroes, mentors, and/or teachers?
I've learned a lot from the Stoics, both the Greek and Roman side of the philosophy. It's taught me to worry less about things happening external to my control and to focus on that which I can control. It's also helped me to find my 'purpose' or that singular duty we all have that drives us and gives our life meaning.
[Chad: The Stoic philosophers have been helpful for me as well. I wrote The Stoic Real Estate Investor: Ancient Wisdom For the Modern Economy not too long ago. Joseph, we'll have to do some philosophizing next time we're together at the FinCon Conference in fall 2018! For those who don't know, FinCon is annual conference for financial online content creators. I go every year to hang out with awesome people like Joseph and to improve my writing, video, and teaching crafts.]
What are your favorite books, blogs, or authors? Can be categories in business, investing, or life/philosophy (other than a sacred book)?
Victor Frankl has a great book about his experience in the concentration camps and the philosophy of life he's developed from it [Man's Search For Meaning]. In this topic, I'd also recommend Irvine's "A Guide to the Good Life: The Ancient Art of Stoic Joy" on stoic philosophy.
[Chad: Viktor Frankl's story and philosophy has had a big impact on me. When I'm facing a difficult situation, I often think of Frankl's incredible courage and mindset developed in horrible concentration camps. It gives me perspective and my own dose of courage. I highly recommend the book referenced above.]
I absolutely love "The Western Tradition" a series of 52 half-hour videos about western civilization with Eugene Weber. It was produced in '89 so a little dated but an excellent series if you want to learn more about history.
I've heard real estate guru Chad Carson has a book coming out soon, so I'm looking forward to reading that!
[Chad: Lol. I appreciate that mention, Joseph! I'll certainly be letting everyone know about the book Retire Early with Real Estate very soon as it's due to be published in August or September 2018.]
What legacy do you want to leave personally and in your career?
We all want our kids to do better than we did and I guess that's something I look to a lot. We're in the process of adopting and I'd like both of our kids to go to good colleges in the U.S. and be successful.
As for my 'career', that's more difficult to define. I love growing my online business but don't see it as something that has an 'end'. I'll just keep growing it until either my kids take it over or I get too old to manage.
Final Advice For Other Investors?
Any big mistakes you've made that others should avoid?
I bought too many houses and too quickly when I first started investing in rentals. Buy one or two properties, better yet look for a small multi-plex, and manage that for at least a year before you buy more. Learn how much it takes to manage one property before you try doing it with five.
What advice do you have for a young person just considering their future career and life as an adult?
You might not be able to jump into a job you love but always be thinking about that work that gives you purpose, that type of job that you enjoy. Find that type of work as quickly as possible and work like you're the owner, like your paycheck depends on performance.
---
Thank you Joseph for taking the time to share your experiences and wisdom with us. I think you've opened our eyes to your unique approach to investing and life. For those interested in following Joseph and his excellent tips, check out his websites myworkfromhomemoney.com or mystockmarketbasics.com.
Joseph and I would both like to hear from you to get your thoughts or questions about the article. Just leave your comments below.
Get My Free Real Estate Investing Toolkit!
Enter your email address and click "Get Toolkit"