In my Investor Profile Series, I use a question & answer format to share the stories of actual real estate investors at different stages of their investing careers.
Today's investor profile is with Bradley LaBrie, a 27-year-old house hacker, landlord, real estate agent, and house flipper from Detroit, Michigan. Bradley shares how he built 3 different streams of income in real estate that together pay more than his traditional job. As a result, he will be leaving his job (at 27 years old!) just in time for the arrival of his and his wife's first baby.
But you'll also appreciate that everything didn't go well during Bradley's journey. For example, on his very first investment, his tenant tragically got murdered. The house was not in a great area, and in the end, Bradley lost 100% of his investment.
In this article and podcast interview, you'll learn the entire story of Bradley's journey and the many takeaways that you can apply to your own investing.
Take it away, Bradley!
Personal
Name
Bradley LaBrie
Age
27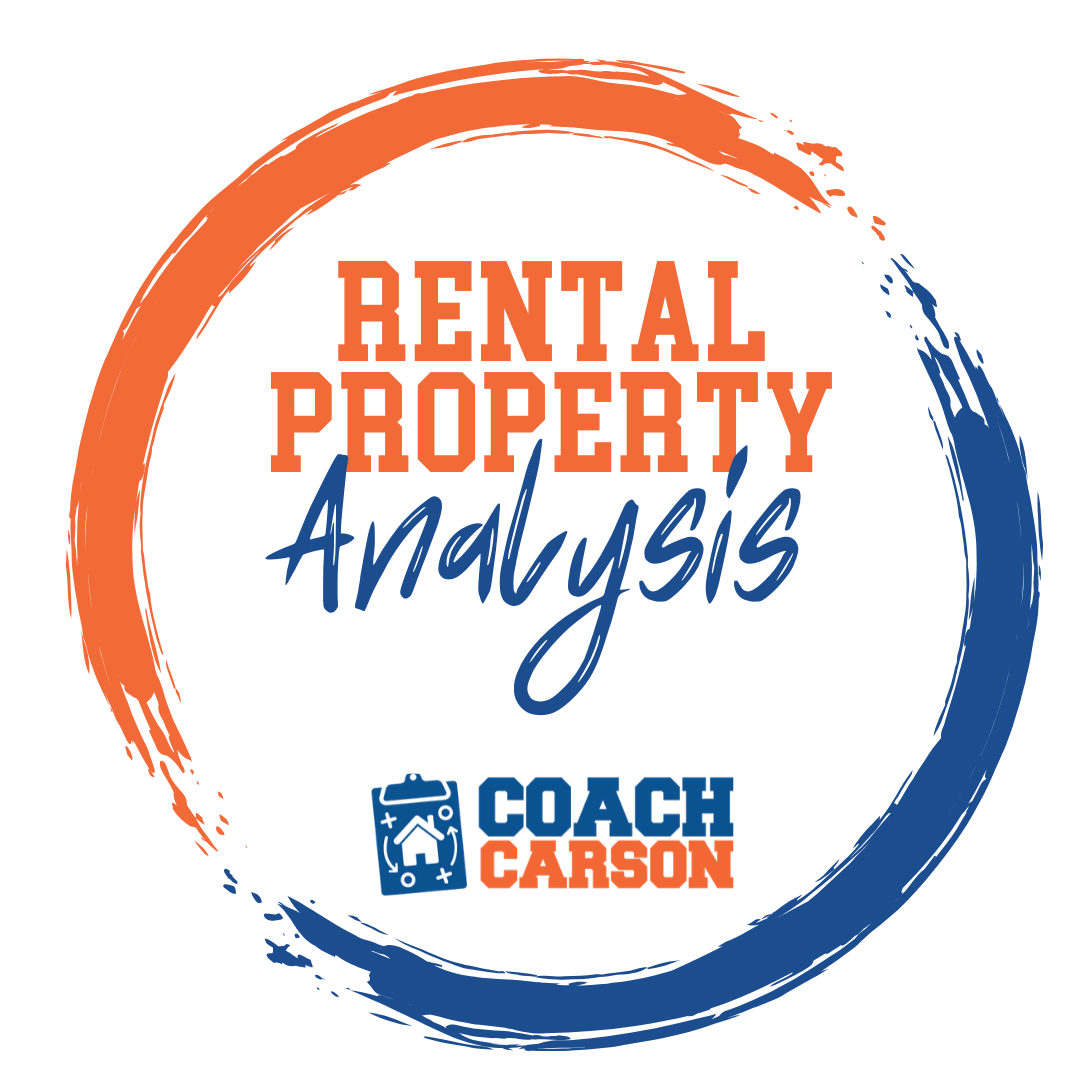 A course by Coach Carson that teaches you how to run the numbers so that you can confidently analyze and buy profitable rental properties. It also includes Coach's rental analysis spreadsheet.
Get the Course
Your home location
Detroit, Michigan
Career/Source of regular income
General Motors, Real Estate Agent, & Real Estate Investor
What hobbies do you enjoy? What do you do for fun?
Boating and sports
A fun/interesting/little-known fact about you?
I played college football
[Chad: Cool! We've got that in common.]
Financial Independence/Retirement Plans
Do you have plans for financial independence/retirement? Or have you already reached financial independence?
I will be leaving my career at General Motors at the end of March 2021. We plan on using FI [financial independence] to live a certain lifestyle, become more involved in our community, and focus on different aspects of real estate.
[Chad: Bradley only briefly writes about this big life event, but I just want to highlight it because it's a big deal! He's leaving a steady paycheck with a well-known company, and he's doing it at 27-years old! For years now Bradley has worked long hours, basically having two+ jobs to reach this point, but now he's taking the leap to live off his rental and entrepreneurial income.]  
What does financial independence mean to you? Why do you want to achieve retirement/financial independence? What kind of activities and projects will you spend more time on?
FI means doing the things that matter most to us in life. Raising our children, coaching football, developing our faith, Development projects within real estate, community growth, travel, and impact are things my wife & I have discussed.
[Chad: I always love hearing the specific things that matter to people. Helping Bradley and all of you, even a little bit, to live those things that matter more are my reason for doing this!]
If you had to start over and wanted to become financially independent, what's the most important thing you would focus on?  
Building better long-lasting relationships. Everything else will fall into place.
[Chad: Agree with this principle 100%! ] 
Real Estate Investing
Can you describe your approach to real estate investing? For example, is your strategy fix-flips, rentals, house hacks, wholesaling, notes, or more than one? And what niche(s) and type of properties do you buy? 
I primarily am known for House Hacking. However, I have owned long-term rentals, Flips, and most recently a commercial property.
[Chad: Bradley has been doing a lot to spread the word about the power of house hacking through co-hosting the House Hacking Success Podcast. I highly recommend it!]
How did you get started? How did you get the money? Did you have any help? 
On my first deal, I bought a cheap property as a rental and lost every penny when my tenant got murdered, my house got raided, and we had a national water crisis lol.
I never got any help nor did I have any high-paying jobs. I simply saved and scrapped.
[Chad: Bradley talks more about this difficult story in the podcast. I just want to point out here that the road to success as a real estate investor often has giant obstacles, like Bradley's very first deal. His tenant was murdered, which is an enormous tragedy by itself. But Bradley eventually also lost 100% of his money. He chose to give the property back to the city because it would have been an uphill, battle to salvage it. Yet he was also able to move forward and put the bad deal behind him. That was an important moment in his career when many others would have quit.] 
What were the biggest obstacles you faced when starting? How did you overcome them?
The story above for sure. Honestly, I never thought that much about overcoming it. I simply knew I had to get better if I wanted to be a real estate investor. So, I set out and did that. In retrospect, football taught me the skill of getting up for another down no matter what the outcome was.
[Chad: I think sports at their best teach some good life lessons. Bradley clearly translated some of those lessons about getting knocked down in football and getting back up (instead of moping and feeling bad for himself). I can also remember plenty of those times getting knocked down – both in football and real estate!] 
What % of your net worth (roughly) is in real estate?
75%
What other types of assets do you invest in? Why? How do they fit with/complement real estate investments?  
401k, cryptocurrency. I almost exclusively invest in real estate currently. Crypto is the lone exception.
[Chad: Bradley is still relatively early in his career and he's focusing still on growth. With his strong ability to invest, I think it can make sense to be concentrated in one asset like real estate. Over time, he may also consider doing what I've done and begin diversifying even more outside of real estate.] 
Real Estate Deal
What's the most memorable real estate deal you've made? Why?  
I took a 3 unit bank-owned property, gutted it, all new HVAC, electric, plumbing, etc, and also added a 4th unit that I lived in. It has easily been my best performing property, and it has tripled in value since I purchased it.
[Chad: If you just get in the game and stick with it, eventually you'll hit some triples or home runs (to use a baseball analogy). That's what it sounds like this deal has been for Bradley.] 
How did you find the deal? Why did the owner sell? 
It was an REO on the MLS that had severe problems.
What were the basic numbers like purchase price, remodel costs, rent, resale price (if applicable)?
Purchase: $105,000
Remodel: $70,000
Rent: $3,300
Resale value: $300,000
How did you finance the deal and raise down payment funds?
I used the FHA 203k loan for this property. I also used the proceeds from my previous two flips for the down payment and additional money needed for the remodel ($30,000 was 203k funds, $40,000 out of pocket for rehab).
What has been the overall effect of this deal on your life? Lessons learned?
This property taught me the process of landlording (and how much I wanted a property manager for lifestyle effects). It has proved a steady source of income, and it has positioned us for the future. Getting the deal done also gave me the confidence to continue pouring money into real estate!
[Chad: I get what Bradley means about the value of having a property manager. Like him, I began managing my own properties. I think it's a good place to start if you can because you learn the steps, details, and requirements of the job. But I've also loved handing off the day-to-day details to my property managers so that I could become more passive over time.] 
Personal Growth/Development
Do you have any tools that help you manage your life, like a physical planner or digital software?
As much as I should, my handy Google calendar and my brain take the majority of the data.
[Chad: You can organize a lot of your life with Google Calendar! I'm with you on this one. I also like to use an old school planner to keep my personal project and to-do lists. For my business systems, I've also gotten into online project management tools like Asana, Trello, and others that allow you to collaborate and take action on projects without constantly having to email and text people back and forth.] 
What does a typical morning routine look like for you? 
I work 3rd shift for my "day job" so it's different than most. I generally spend the majority of my days working in some capacities.
[Chad: This part of Bradley's story sort of blew my mind. The guy hasn't slept much for the last few years working two jobs! I'm hoping this transition out of a full-time job will allow him to get a little more sleep soon – at least after his new baby starts to also sleep a little bit:)]
What's your #1 habit to stay personally productive and fully engaged in life? 
Spend quality with my wife and read/listen to podcasts.
[Chad: Yes! Good ones.] 
Who have been your most important heroes, mentors, and/or teachers?
You, Tom Blount, Dan Barylski, Robert Kiyosaki, Dave Ramsey
[Chad: Wow. That means a lot. Thank you for including me in the list, Bradley.]
What are your favorite books, blogs, or authors? Can be categories in business, investing, or life/philosophy (other than a sacred book)?
I have ventured into an array of categories: religious history, history of our country, political theory, political science, and of course real estate and financial books.
[Chad: I think that's cool your exploring reading outside of your main field. I've found that when you expand your mind and learning into different areas of expertise, you become even more creative and are able to think better about the topics you do have to work on.] 
What legacy do you want to leave personally and in your career?
A fighter of all things good. And I don't want to be remembered for my finances, so I'm working on figuring that part out lol.
[Chad: You're doing well my friend! Keep hustling and inspiring others.] 
Final Advice For Other Investors?
Any big mistakes you've made that others should avoid?
Align yourself with great people. I tried to do it alone, and I made a ton of mistakes.
[Chad: This is such an important lesson. I constantly quote hall of fame basketball coach John Wooden who said "
your team is the #1 ingredient of being a star.
" Surrounding yourself with great people in business and life makes such a difference.
What advice do you have for a young person just considering their future career and life as an adult?
Reverse engineer your life. If you take a planned approach, you can get there while achieving FI.
Any final tips for others looking to invest in real estate and achieve financial independence?
It's my opinion that there is no greater strategy for beginners than house hacking. So my tip would be to figure out the strategy.
[Chad: Agree with you on the house hacking strategy! It's worked well for me, you, and so many others we know. 
Bradley, thanks so much for sharing your story, your successes, and your failures. You are doing some MAJOR hustling to improve yourself, your family, your finances, and the lives of your customers. I admire what you're doing. 
I highly recommend following along with Bradley and his co-host Drew Klinger on the House Hacking Success Podcast. They get into the nitty-gritty of the house hacking strategy and much more.]
Do you have any questions or comments for Bradley? Please leave them in the comments section below.
Get My Free Real Estate Investing Toolkit!
Enter your email address and click "Get Toolkit"