In my Investor Profile Series, I use a question & answer format to share the stories of actual real estate investors at different stages of their investing careers.
Today's investor profile is about Bianca DiValerio (aka Miss Mazuma on her awesome blog missmazuma.com).  I really enjoyed this profile because it covers a lot of ground – including the collapse of her mini real estate empire in 2008, her dramatic comeback soon after, the purchase of a caboose (really!), and the spaghetti philosophy (aka how to be flexible with life plans). 
I got to meet Bianca in person at a couple of blogging and FIRE (financial independence, retire early) events. She is a kind, witty, and intelligent person. I think you'll get a snapshot of all of that awesomeness in this profile.
Now I'll turn it over Bianca …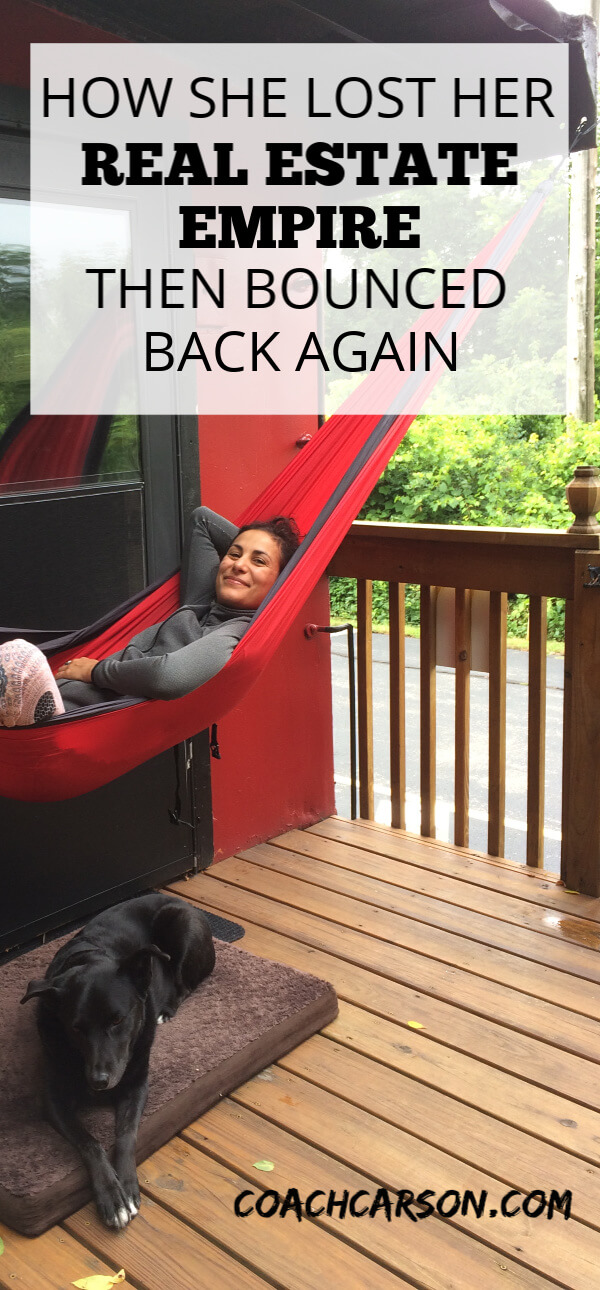 Personal
Name
Bianca DiValerio
Age
40
Your home location
Chicago/Denver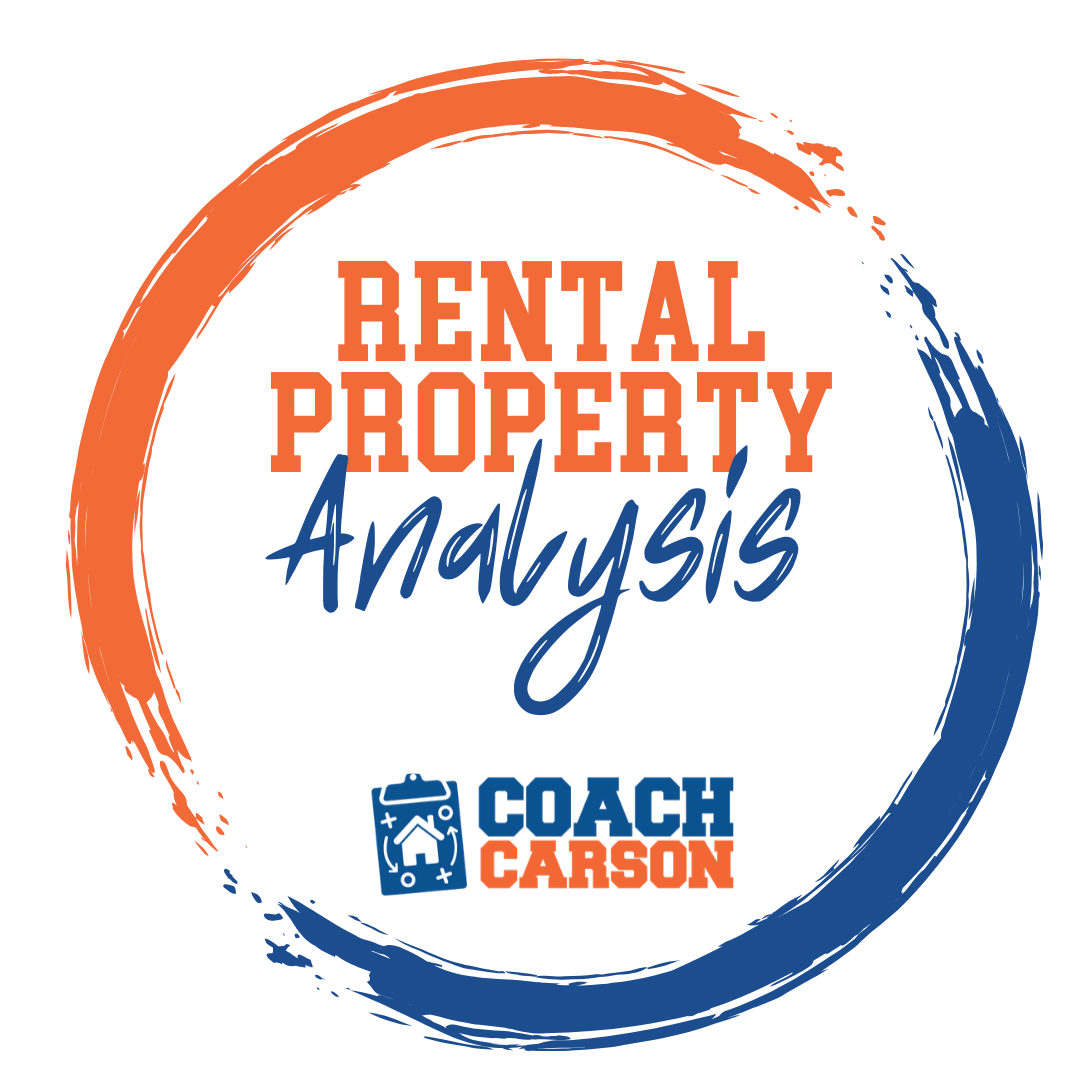 A course by Coach Carson that teaches you how to run the numbers so that you can confidently analyze and buy profitable rental properties. It also includes Coach's rental analysis spreadsheet.
Get the Course
Career/Source of regular income
Flight Attendant
What hobbies do you enjoy? What do you do for fun?
Hiking, cooking, gardening, traveling, dog snuggling.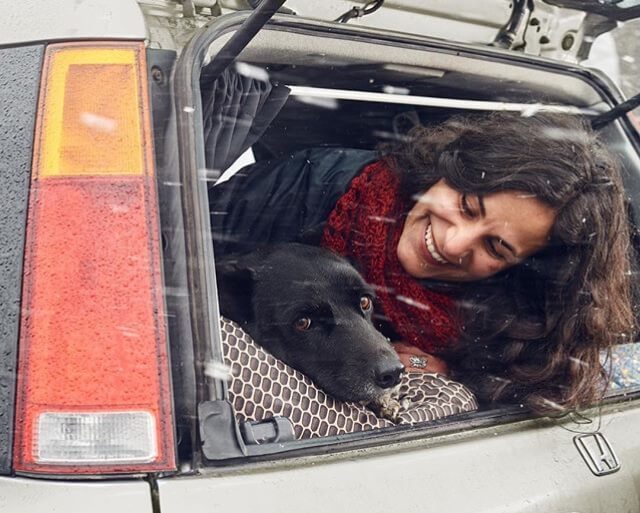 A fun/interesting/ little-known fact about you?
I used to be a touring Deadhead…as in a travel-from-city-to-city-to-watch-a-bunch-of-old-dudes-sing type of Deadhead (I was in high school – old is relative 😉 ).
[Chad: Another fun/little-known fact is that my wife loved to concert tour as well. She was more into Phish but also took in a lot of Dead shows. I personally wasn't a touring Deadhead, but still, there's not much better to me than a little Ripple View playing in the background on a warm spring day while sitting in a rocking chair and sipping a cold, craft beer:)] 
Financial Independence/Retirement Plans
Do you have plans for financial independence/retirement? Or have you already reached financial independence?
Yes!  Financial independence has been my goal for a couple of years now, though the number itself has fluctuated.
At my most frugal (18k/year), I've been FI for the past year. But that included living in my studio in Chicago which is paid off.  Recently I shook things up by moving to a higher cost of living area, Denver. With that, my expenses have gone up.
If I were to stay there, I would most likely need to adjust for that increase.  Regardless, I continue to work but at a reduced schedule. I still love to get a paycheck (I'm not sure that will ever change) and in 4 years I will be eligible to retire with full flight benefits. I would be crazy to quit now!
What does financial independence mean to you? Why do you want to achieve retirement/financial independence? What kind of activities and projects will you spend more time on?
Financial independence means not needing to work.  I work because I want to … and what a different mindset that creates!!
Selfishly, it means that I get to be more choosy with which trips I pick up.  Punta Cana? Sure! Detroit in the middle of winter? Nope. But more importantly, it means when I go to work, I want to be there and I am happy to be there.
One of my biggest pet peeves is bad customer service.  As a flight attendant, I encounter plenty of people having bad days and my attitude matters in those situations.  If I am in a bad mood it can make a passengers day exponentially worse. On the flip side, I pay special attention to how I am treated by others when I am the customer.  Does the waitress/waiter make eye contact? Are they short with me? Rude?
We all have bad days. But another reason people act that way is that they don't want to be there.  They have to be there.  That makes all the difference.
As for what I spend more time on, it varies.  I do a fair amount of traveling. I love to immerse myself in other cultures and customs.  Sometimes that means long distance hiking…the ultimate in slow travel. Other times it includes volunteering abroad.
In the past couple of years, I have done more exploring here in the states, but I am starting to wind down. I'm ready to plant roots.  I would love to spend more time gardening and cooking. I'm also looking into local animal shelters so I can start volunteering and hopefully fostering pups again.
[Chad: I don't think I've heard anyone talk about the connection between financial independence and attitude like you did, Bianca. It's so true! Most of us choose to keep working after reaching certain levels of FI, but the motivation for working is completely different. You WANT to be at work, and the enthusiasm and caring from that motivation are contagious.]
If you had to start over and wanted to become financially independent, what's the most important thing you would focus on?
I can't pick one.  🙂 First, TRACK YOUR SPENDING!!
I was already living a frugal lifestyle, and what I was earning could more than cover that. But when I started tracking my spending I found some random thoughtless spending that wasn't worth the extra years of work (I'm talking to you $7 chocolate bars!).
Second is INCREASE EARNINGS. I know that isn't possible for everyone, but as an hourly employee, it is up to me to make the most of my time.  I had a couple of years during my short sales (more on those in a minute) when I didn't work as much as I should have. Once I found out about financial independence and how I could retire early if I cranked it up, I went full steam ahead.
[Chad: The classics of FI: increase your earning and spend more mindfully. Those are always the fundamentals.] 
Real Estate Investing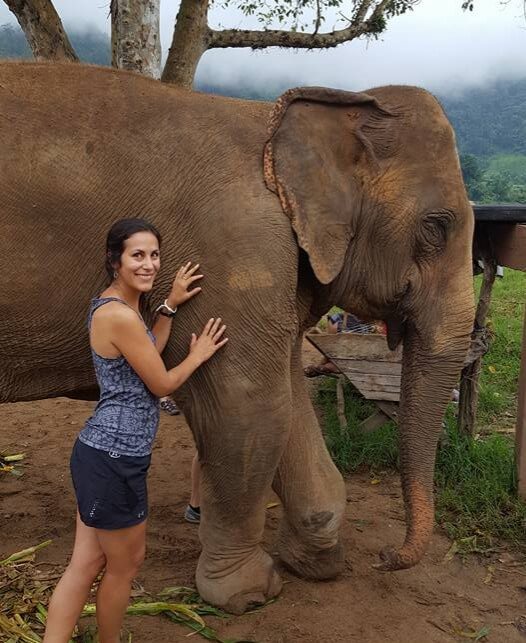 Do you like real estate investing? Why (or why not)?
Yes.  I think it's a great way to diversify your portfolio when done correctly.  When not done correctly, it can become your worst nightmare…
What was your approach to real estate investing when you first started? What went wrong with your purchases?
My approach today is much different than 10 years ago when I first started.  Back then, I was buying individual condos with 20% down every year for 5 years.
It all started with the purchase of a small condo in a working-class area outside of Chicago. Within a year, I sold my first condo in order to move closer to the city. That city place was a studio because I knew I didn't want a roommate.
When another studio became available in the same building, I decided to buy it as a rental. I thought of it as my own version of a house hack. Instead of buying a 2 bedroom unit and living with a roommate, we didn't have to share the same kitchen or bathroom.
The next year I moved from my building, renting my old unit out in the process. Then I bought a new condo in a different part of town. I stayed there one year before moving again and renting that place to a new tenant.
I eventually move into the house I bought with my then husband. At that point, I still had the three rental condos that I bought during the prior three years. This was a ladder approach that worked in theory, but I didn't see the danger until I was in waaaay over my head.
The Rise and Fall of My Real Estate Empire
My rents didn't cover the mortgages, taxes, and assessments. At one point I had 500k of mortgage debt while only making 40k a year. When the housing market collapsed, I was left standing with a whole bunch of debt, a comparably small income, and multiple vacant units.
PRO TIP – Don't do that!!
It took me 3 years to recover from that downfall – 3 short sales, one divorce, and a few hundred swallows of pride.
In 2014, after a year of renting and working my butt off, I dove back into the market with an all-cash offer on an undervalued studio in the same building I once owned in. It was like coming full circle.
I lived in that studio for a couple of years before renting it out. But this time the rent far exceeds the 1% rule. That's where I am at now.
I will only buy properties that:
I myself would live in
meet the 1% rule
I can afford with or without tenants indefinitely
You could say that my risk level is near zero.
[Chad: I really appreciate your honesty, Bianca. ALL of us make mistakes in real estate investing. Yours happened to be at a particularly bad time. But by sharing it, I know we all learn and get better.  And I have to admit, hearing how you came BACK to buy another condo for all-cash had me cheering like a Rocky movie!! "Go, Bianca! Go, Bianca!" If all of you want more details about her story, read Bianca's blog and the "Rise and Fall of My Empire" series) or listen to the What's Up Next podcast episode that we were both guests on.]  
How did you get started? How did you get the money? Did you have any help?
I'm a natural-born saver so it wasn't difficult to save up money for my first purchase.  When I bought that place I was a bit naive. I allowed myself to be steered into spending more than I wanted in a quiet suburban neighborhood that didn't suit me – a social, 24-year-old single chick.
A year later I sold that place and moved to the city closer to work and where all of my friends were living. It was that transaction that made me realize I could probably do a better job than my realtor did for me so I decided to get my real estate license.  And so began my tumultuous love affair with real estate.
What were the biggest obstacles you faced when starting? How did you overcome them?
My biggest obstacle was not listening to my gut.  I have had several instances that I let someone talk me into something that didn't feel right.  It started with that first realtor and ended a few years later with me signing a contract with a mortgage at a higher interest rate than had been agreed upon.
I realized that my best interest was in my own hands, not someone else's. Speak up if something doesn't feel right. Don't be afraid to walk away, even if it is at closing.
The other obstacle was using leverage irresponsibly.  I should have never been able to have 500k in mortgage debt with a 40k a year income. But I did.
Every time I saved up enough money, I bought another property. I didn't think to leave money in my account for the inevitable repairs, vacancies, or the market crash that was looming.  When the economy tanked, all of my properties went with it.
My tenants lost jobs and moved home or simply stopped paying. Rental prices went down leaving me to foot more of the bills, and my income took a dive while I was dealing with my divorce and all the drama of the properties.  I couldn't keep my head above water and eventually gave in.
[Chad: "Listening to my gut." Such a good lesson. I've also moved too fast and ignored my gut, and I usually paid a price. I'm sure many of you have found that to be true as well.]
What % of your net worth (roughly) is in real estate?
20%
What other types of assets do you invest in? Why? How do they fit with/complement real estate investments?
I primarily focus on index funds with a few bonds and individual stocks thrown in.  I like the "set it and forget it" method of index funds. But I'm still keeping my fingers crossed that Chipotle rebounds!!
Real Estate Deal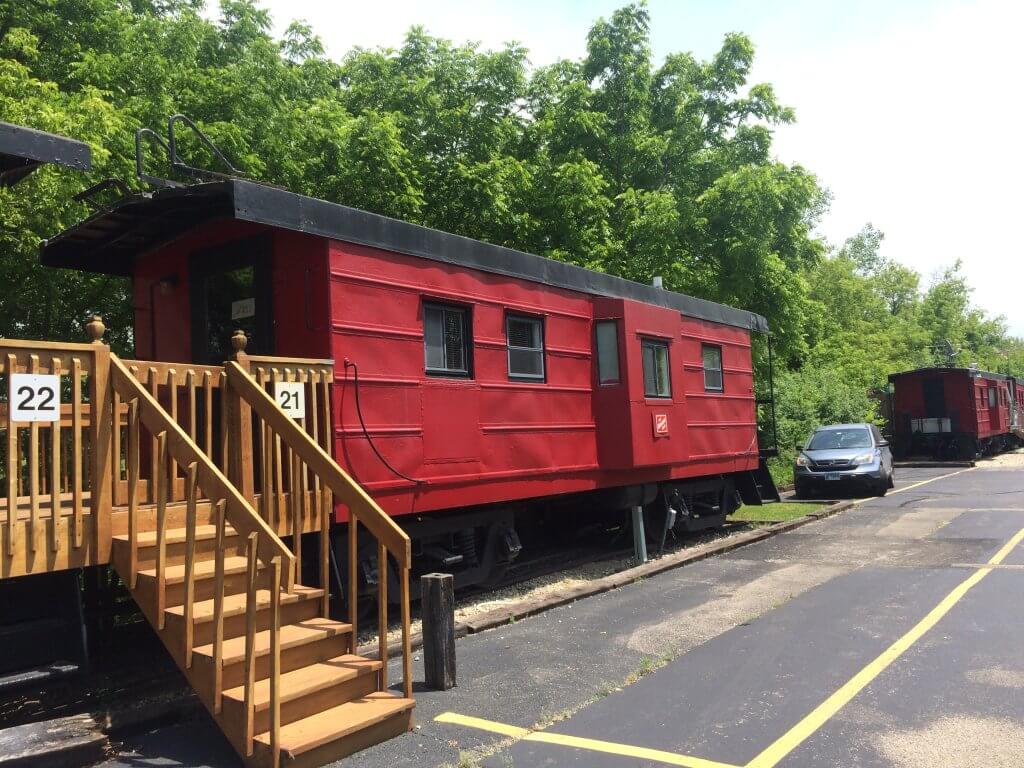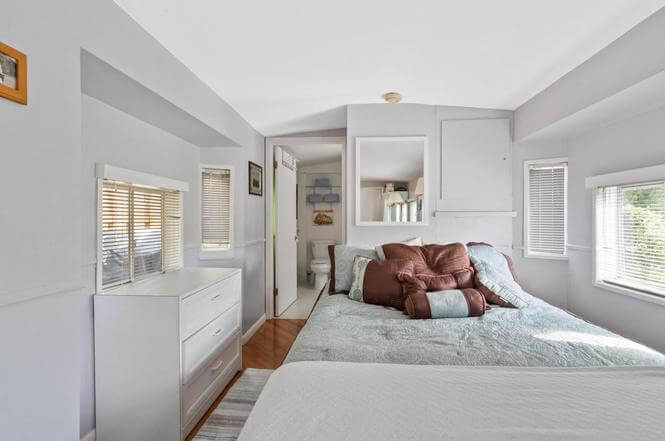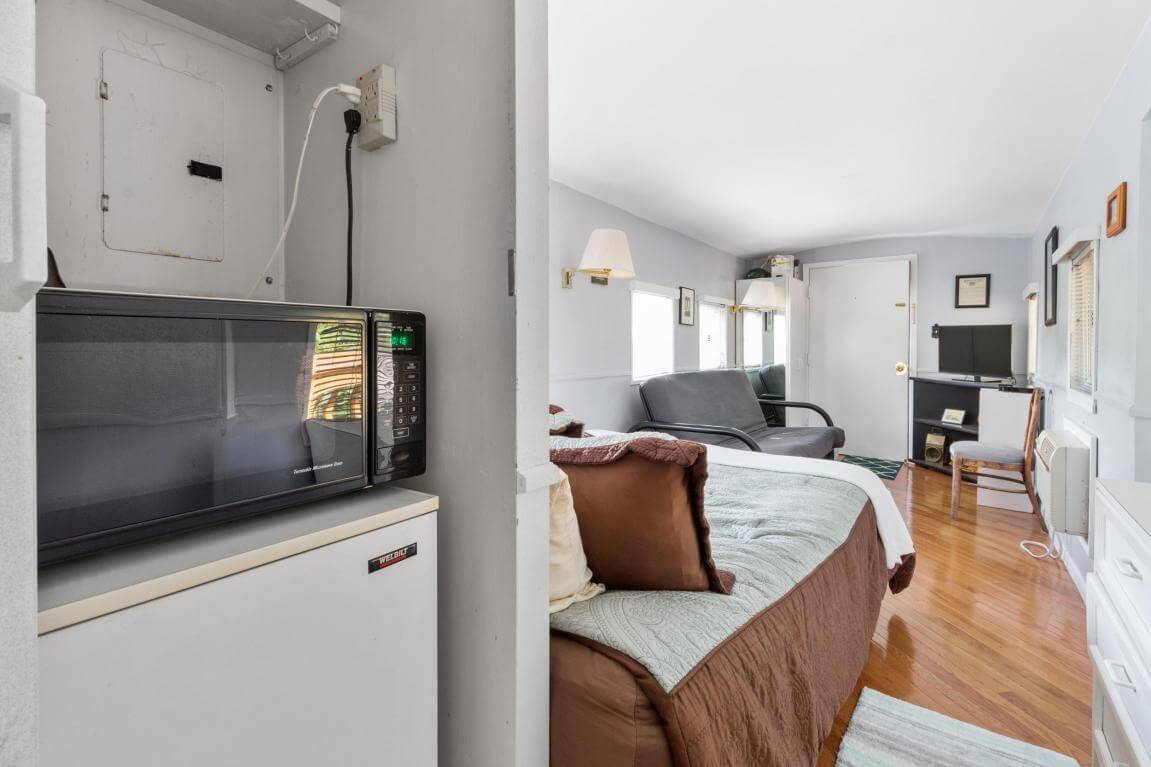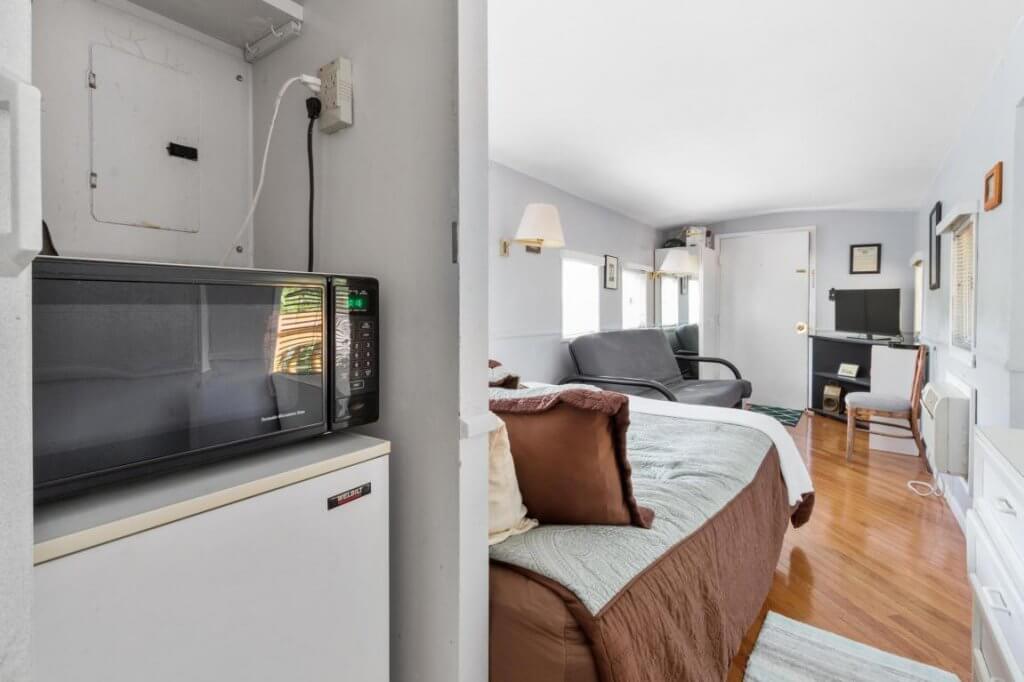 What's the most memorable real estate deal you've made? Why?
By far it would be the caboose (yes, a train car) I just bought!  It's such a crazy fun property that I know I will keep for years to come.  It's highly rentable, but I have yet to do so.
How did you find the deal? Why did the owner sell?
About 15 years ago I stumbled across a line of cabooses while vacationing in a little resort town in Wisconsin.  I have a thing for quirky spaces, so I immediately wanted one.
But I was talked out of it. My mom had recently purchased a vacation property in the same area. So, for me to also buy something was a bit redundant.
This year, however, my mom sold her condo.  One week before her sale finalized Redfin sent me a listing that had just come up on the market – my caboose!! The owners decided to move to a lakefront property, so they put their two cabeese (official unofficial plural for caboose) with a shared deck together as a package deal.  My friend Marla and I scooped them up.
[Chad: I have now added "cabeese" to my vocabulary of real estate purchase possibilities! Lol. ]
What were the basic numbers like purchase price, remodeling costs, rent, resale price (if applicable)?
We purchased our units for 36k each.  So far I haven't made any repairs, but I plan to spend around 5-8k to get her up to speed next year. It's a seasonal property, so there is no access to it from mid-October to early May.  All of the mechanicals are good, but the bathroom and kitchen areas could use a bit of updating.
How did you finance the deal and raise down payment funds?
Because of the unique property style, I couldn't find a bank/credit union that would finance it.  I sold stocks for the first time so I could purchase it with cash. That was a scary moment for me, but I am sooo glad I did it.
What has been the overall effect of this deal on your life? Lessons learned?
It hasn't changed my life by any means, but I am giddy with excitement every time I get to visit. And having friends to share it with is even better.
And though the purchase itself isn't bringing me any income (and maybe it never will), I am perfectly happy with my decision. It isn't always about the money.
[Chad: Another benefit of the path to financial independence. You can choose if and when to optimize your money.]
Personal Growth/Development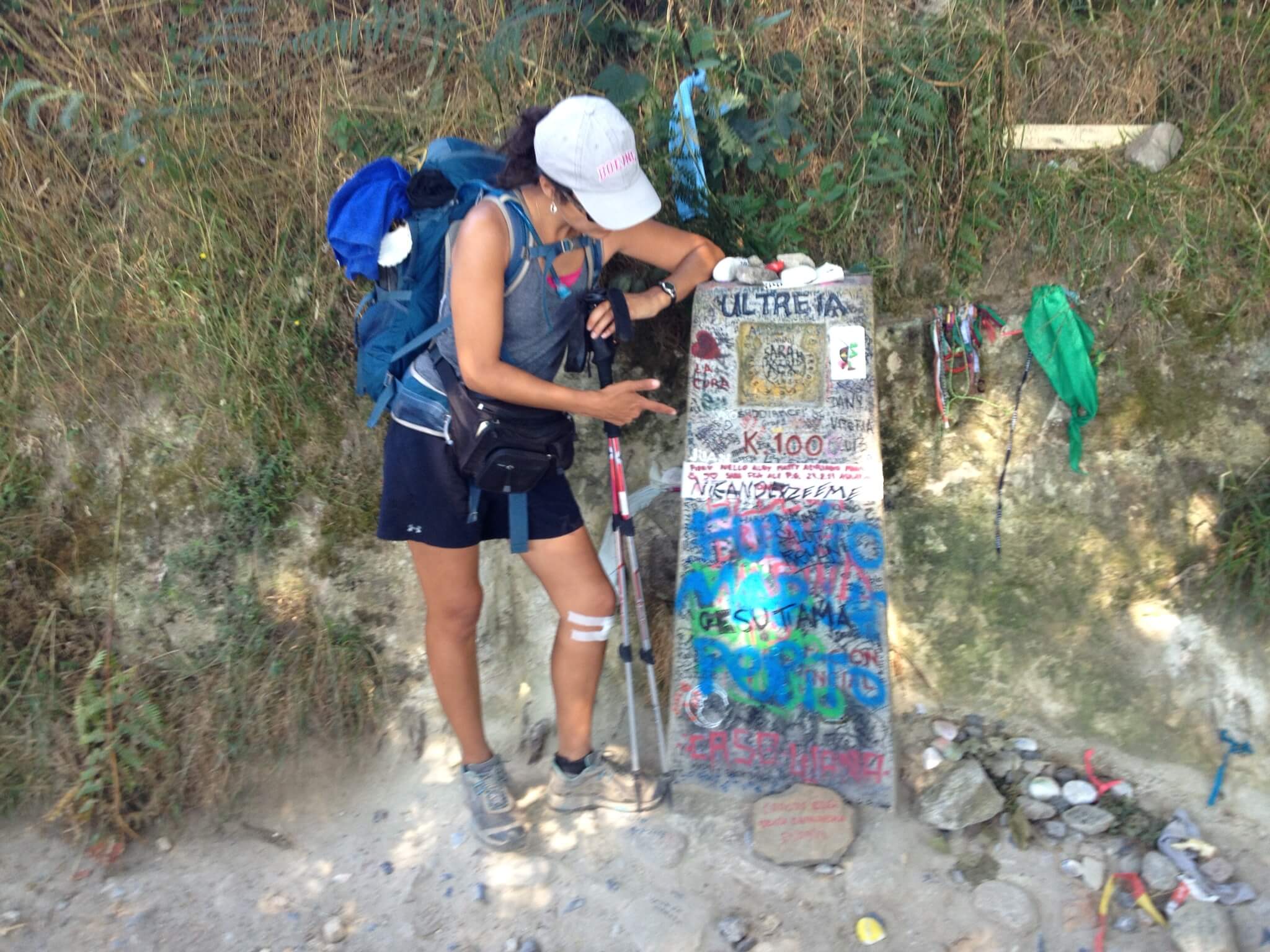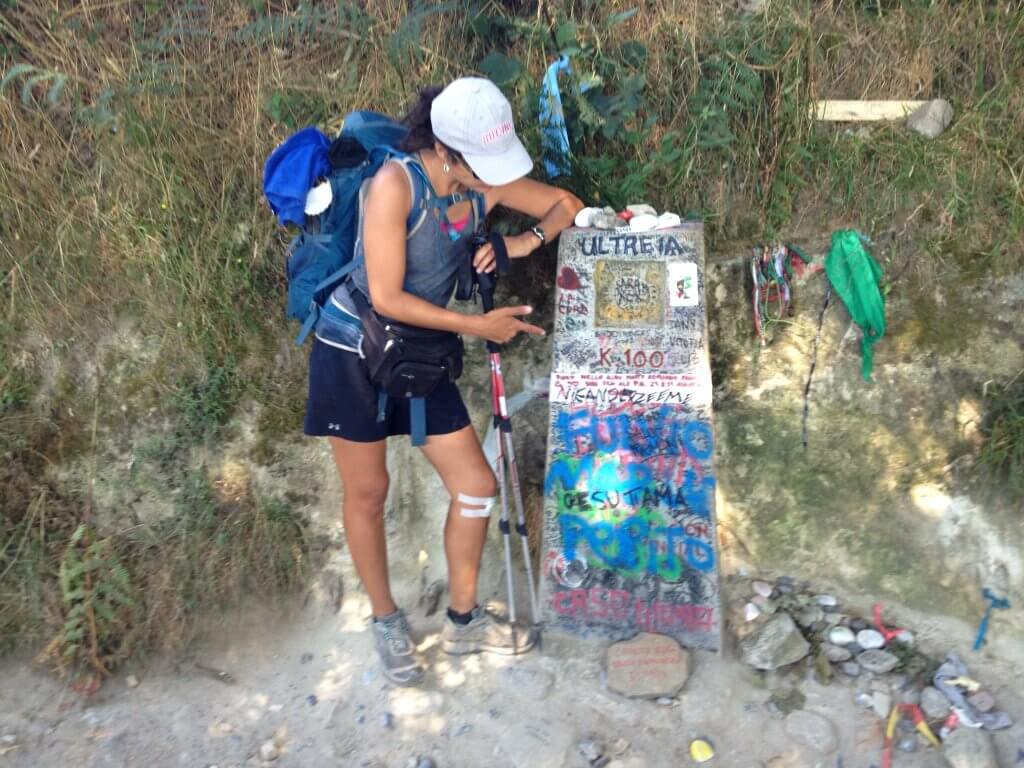 Do you have any tools that help you manage your life, like a physical planner or digital software?
I love to make lists of things to do. But lately, I make them and never circle back to read them! This results in missing a few things. I need to get better about that!
The other thing that has helped tremendously is to have a full calendar on display. And I don't mean one that you flip from month to month. I buy a cheap calendar from the Dollar Tree, cut the pretty pictures off, and tape every month to my wall so I can see the entire year at a glance.
Since moving I have yet to hang a new one, but it is a system that has worked really well for me in the past.  I put to do lists on it, and I can see birthdays/anniversaries coming up. My work schedule goes on there and any events, meetups, deadlines. It's nice to see it all in one place!
[Chad: Like Bianca, I personally like going off-line (non-digital) with my productivity tools when possible. Especially when planning and thinking, the distractions of my phone or computer become much less helpful.] 
What does a typical morning routine look like for you?
It's different day-to-day. But I am not a breakfast person, I don't drink coffee, and I never use an alarm clock (unless I have an early flight which is rare these days).
Instead, I wake up when my body tells me to (unless my dog wakes me first) – which is usually before 7 am. I let the dog out, check Twitter and Instagram (guilty pleasures!) to make sure the world is still spinning, then I figure out what I want to tackle that day.  My routine has no routine. 😉
[Chad: Another no-alarm-clock person! Jennifer Beadles, who I recently profiled here on the blog, also commented on that. Maybe we can create the "no alarm clock club!"]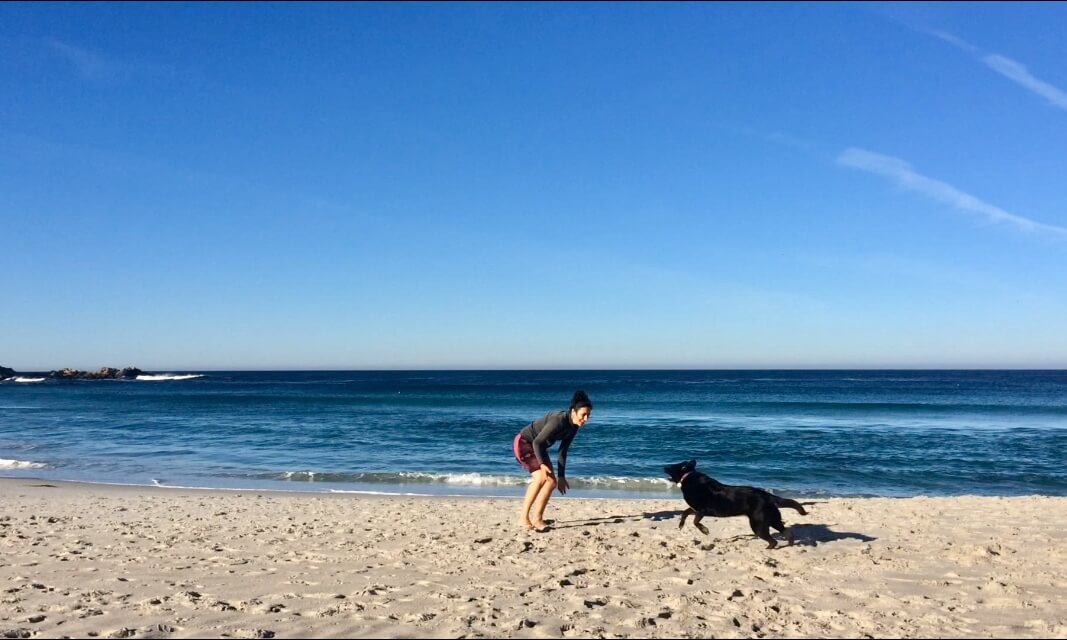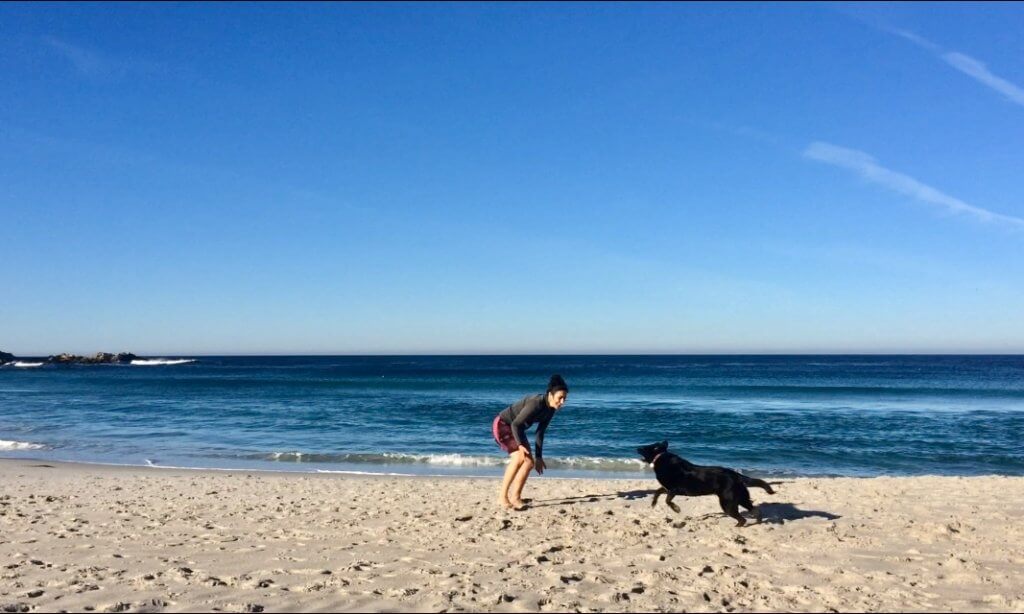 What's your #1 habit to stay personally productive and fully engaged in life?
Deadlines. Without them I procrastinate!
Who have been your most important heroes, mentors, and/or teachers?
My grandpa was my real estate hero.  He got me involved, taught me what to look for in a property, and guided me during the process.
But in all else, my mom has always been #1 for all of the above. She taught me everything about kindness.  How to swallow my pride and open my mind. How to pick myself up and dust myself off. After losing what felt like everything, I managed to discover a resilience in myself that I'm positive is the result of watching my mom overcome her own adversities.
(She has not paid me for this endorsement).
[Chad: I think you're passing that resilience message on to all of us as well! We all need to thank your mom!] 
What are your favorite books, blogs, or authors? Can be categories in business, investing, or life/philosophy (other than a sacred book)?
I used to read a ton of money related books/blogs, but as I neared financial independence, I started to move away from them. It's allowed me to focus on my own journey.
Instead, I focus on my hobbies and other things that interest me. I read a lot of travel log type books. A Walk Across America by Peter Jenkins is my favorite.  Travels with Charley by Steinbeck is great.
I also like to read about alternative lifestyles. Recently I read The Stanger in the Woods by Michael Finkel which really fascinated me.  The Man Who Quit Money by Mark Sundeen is another good one. Tracks by Robyn Davidson – amazing. Of course, Into the Wild by Jon Krakauer…anything by Krakauer.
[Chad: Ok Bianca – you just filled up my reading list for a while. Those all look fascinating!]
What legacy do you want to leave personally and in your career?
Personally, I just want to be remembered as a kind person.  I don't think it gets any better than that.
Professionally, I have mentored quite a few flight attendants on finances. I want to continue to do that or set up systems to do so.
I started my career at 23 thinking I was getting a fun job that I would work for a couple of years then move on to something else. 17 years later I am still here!! I wish I had known what I know now about all the financial benefits that we have and how to use them.  I aim to teach as many co-hearts as I can before I hang up my wings.
Final Advice For Other Investors?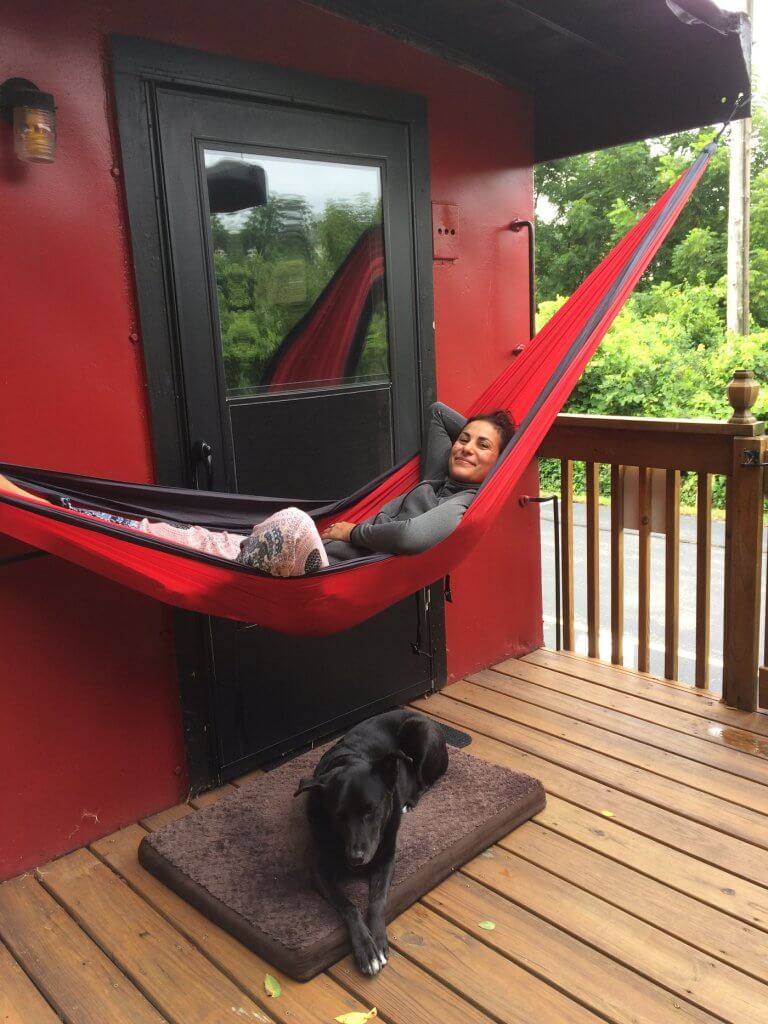 Any big mistakes you've made that others should avoid?
Be very careful with leverage and know what your limits are.  Have a rainy day fund for each property.
What advice do you have for a young person just considering their future career and life as an adult?
Take time to figure out what works best for you.  Don't be in such a hurry to make things happen. Ease in…  Except for investing!! Start as early as possible and don't get too bogged down with the details.  If you have access to a 401k, sign up! If you don't, open a brokerage account. Just do it and don't look back.
Any final tips for others looking to invest in real estate and achieve financial independence?
Don't get too hung up on the number, the time frame, or the straight line to your goal.  Like a good Italian, I will use food as an analogy – specifically, pasta.
Think about your road to financial independence as a piece of spaghetti.  If you try to bend it raw, I can almost guarantee it will break. Soak that same spaghetti in hot water for a while and you can bend it all you want.  That's how I look at FI.
Things will change for you in the course of 5-10 years. Your expenses, your location, your lifestyle, maybe your marital status.  Don't be so rigid with your plan or you are likely to make yourself crazy. Give yourself a chance to be fluid and enjoy the journey.
Also, don't frugal yourself into a corner thinking you will only spend $1500/month for the rest of your life.  Wiggle room is key!!
[Chad: You're a wise person, Bianca! Financial independence = spaghetti. That makes perfect sense! 
Thank you for sharing your story. I've benefited by learning from you, and I know many others will too.  
For those who want to stay in touch with Bianca (aka Miss Mazuma) check out her blog or follow her on Twitter or Instagram.]
Say hello, leave comments, and ask questions for Bianca/Miss Mazuma in the comment section below. We'd love to hear from you!
Get My Free Real Estate Investing Toolkit!
Enter your email address and click "Get Toolkit"