In my Investor Profile Series, I use a question & answer format to share the stories of actual real estate investors at different stages of their investing careers.
Today's investor profile is about Erik Tozier, a computer programmer by day and a blogger/house-hacker/side-hustler/personal development aficionado after hours. Erik has used house hacking and his side hustles to build a net worth of over $200,000 by age 26 (even after making many mistakes, as he'll share). He also blogs about his experiences and ideas at themastermindwithin.com.
I met Erik at FinCon, my annual blogger conference pilgrimage. I rebounded for him as he shot the lights out from 3-point range during our FinCon pick-up basketball game. And he's also done computer programming work for me here on coachcarson.com. But as impressive as those are, it's his focus on personal growth and entrepreneurship at a young age that impress me most.
No matter your age, I think you'll enjoy and learn a lot from Erik's story. 
Personal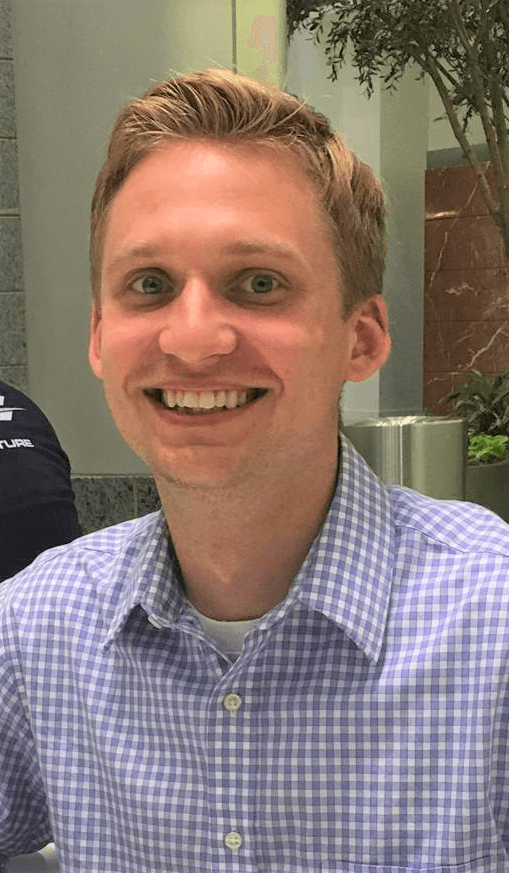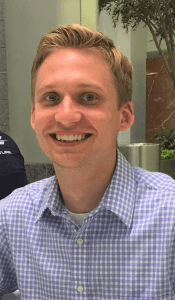 Name
Erik Tozier
Age
26
Your home location
Minneapolis, Minnesota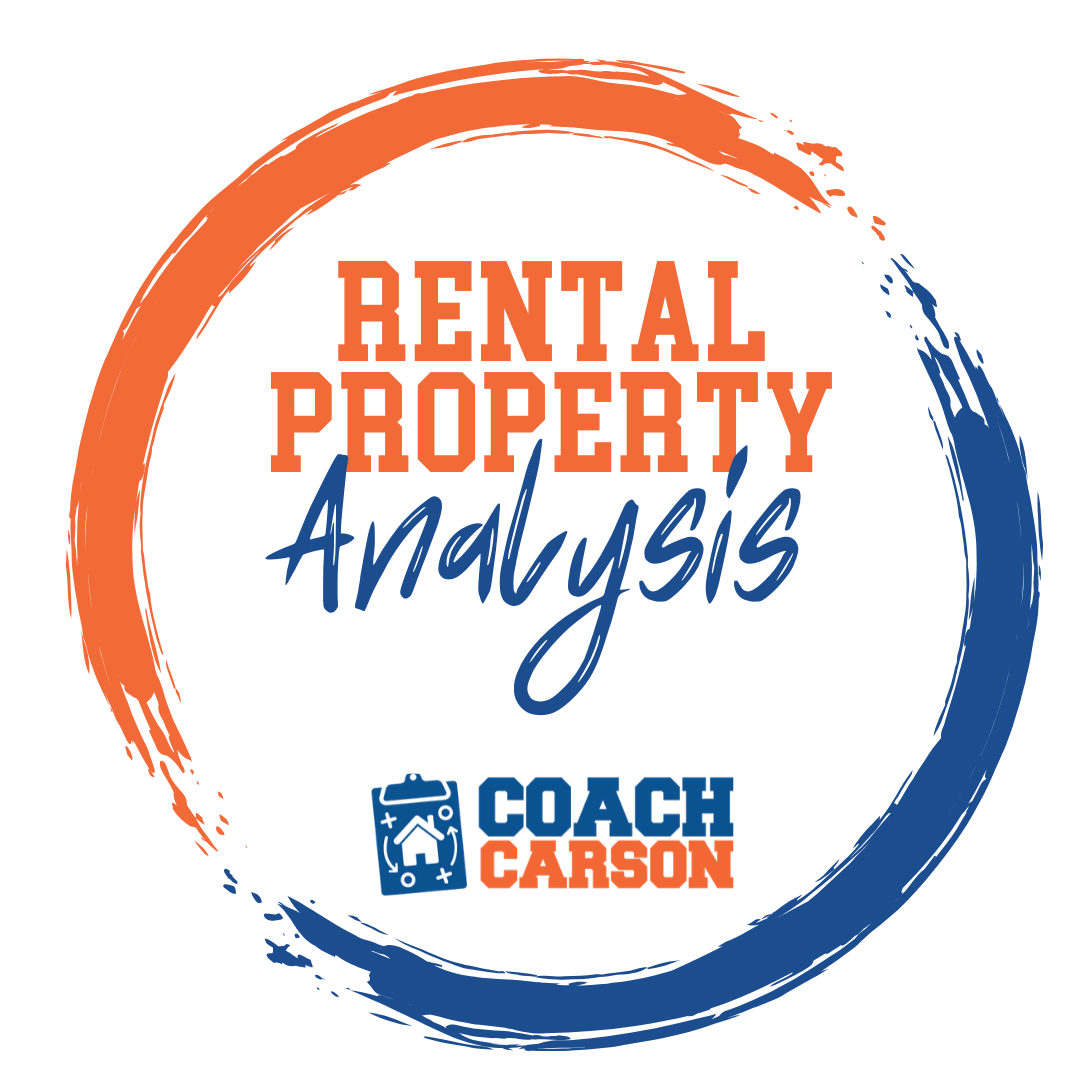 A course by Coach Carson that teaches you how to run the numbers so that you can confidently analyze and buy profitable rental properties. It also includes Coach's rental analysis spreadsheet.
Get the Course
Career/Source of regular income
Programmer
What hobbies do you enjoy? What do you do for fun?
I love playing sports and being active, doing yoga, and playing games with friends and family
A fun/interesting/little-known fact about you?
Back in college, I was nationally ranked for Rubik's Cube solving (and can still do one in about 20 seconds).
[Chad: What?! That's incredible. You've got to take a video of that and share it so I can embed it here for everyone to see:)]
Financial Independence/Retirement Plans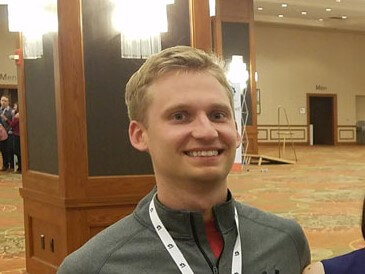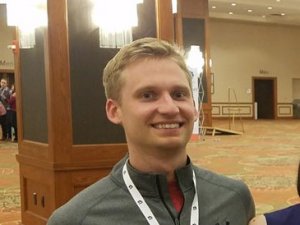 Do you have plans for financial independence/retirement? Or have you already reached financial independence?
Financial independence and financial freedom has been on my mind since I was 20 years old.
When I younger, I saw what my dad was able to do in his late thirties. That inspired me to want to become wealthy. Throughout my dad's corporate work stage, my mom stayed at home with me and my sisters. Then around the year 2000, my dad was able to leave Corporate America and has since been an owner and manager of numerous small businesses.
I wanted to do the same thing. So while still in college, I started researching. After landing my first job, I started house hacking. And because of this house hack, I have grown my net worth to nearly $200,000.
Now, I'm pursuing other entrepreneurial endeavors while still house hacking.
[Chad: Here we go with house hacking once again! It's such an incredible tool to get started with wealth building and real estate investing. If I (and other house hacking evangelists) could stand on a soapbox so that every 18 to 22-year-old heard house hacking success stories like Erik's, it would change the financial trajectory of the country.] 
What does financial independence mean to you? Why do you want to achieve retirement/financial independence? What kind of activities and projects will you spend more time on?
Financial independence to me means the ability to do whatever I want, whenever I want. I really enjoy feeling productive, and I love working. BUT I do NOT like working on things I'm not passionate about.
Becoming financially free would allow me to do work and help others in a more complete way than from what I'm doing now.
Right now, I'm hustling quite a bit outside of work. This is in the form of my blog, a consulting service, and a subscription box business. But I'd love to volunteer more and teach or coach.
[Chad: So, we've got a Coach Tozier in the house? Welcome fellow teacher/coach at heart! There are so many different passions that people want to pursue as they gain more financial independence. But as for me, the idea of teaching and encouraging others is about as good as it gets.]
If you had to start over and wanted to become financially independent, what's the most important thing you would focus on?
I've made it a goal to increase my income through side hustling, house hacking, and at my day job. These have allowed me to keep increasing my net worth even while making many mistakes financially over the last 5 years.
In my day job, I've increased my salary from $63,000 to $101,000. And through house hacking, I've earned over $45,000 in rental income in the last 4 years, which is more than the median salary for a worker in the United States.
At 26, with my salary and hustles, I have way more "salary experience" than "work experience".
This has been great for me, and I don't think I'd change much until this point on that front.
[Chad: I love that Erik's focusing on increasing multiple streams of income, including his job. This pretty requires a lot of hustle (i.e. hard work + focus.]
Real Estate Investing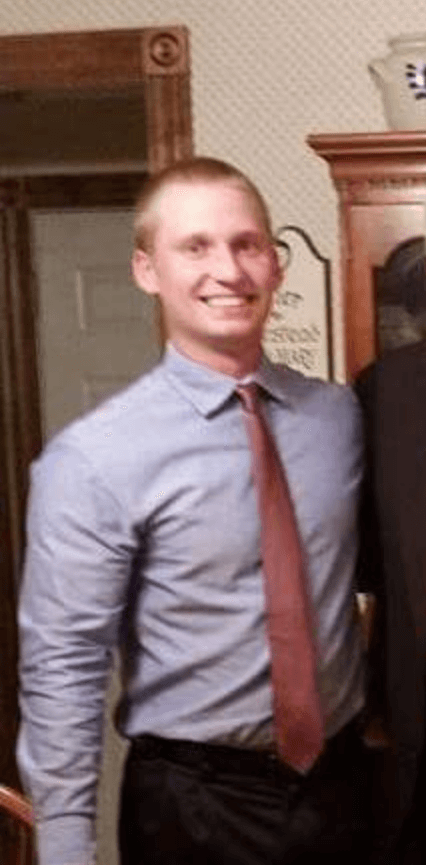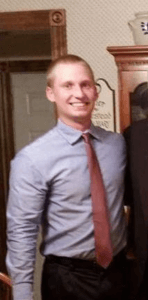 Why do you like real estate investing? What makes it most beneficial?
I'm a huge fan of real estate for a number of reasons. If done right, it can be a great deal. Why?
Anyone can buy real estate
There's the potential for appreciation
You can buy on margin and borrow against the equity
Real estate is rentable and improves cash flow
You can improve your properties
Finally, tax benefits are great.
There's a lot to love about the thought of real estate investing!
[Chad: That pretty well explains it!]
Can you describe your approach to real estate investing? For example, do you do flips, rentals, house hacks, wholesaling, notes, or more than one? And what niche(s) and type of properties do you buy?
I'm still on my first property (after 3.5 years), and I am still house hacking. Back in 2015, I was renting with some friends from college and we wanted to move to a little bit nicer area of town. We weren't finding any apartments, so I decided out of the blue that I would try to buy a house.
My roommates were shocked and had little faith in me to buy a house and be the landlord. One week later, I had an offer and financing secured, and after closing, 3 of my friends were paying me rent.
My house is a 3 bedroom, 2 bathroom single family house which previously was a rental before I bought.
[Chad: This is incredible. So many people start with roommates either in college or right after college. If you're the entrepreneurial one – as Erik was – why not buy a house (or small apartment building) that could be a home and rental. If you run the numbers correctly, it can also be a solid cash flow rental for you once you move out.]
How did you get started? How did you get the money? Did you have any help?
As I mentioned above, I got started by taking a leap of faith that I could figure out how to be a landlord on the fly and leverage blogs and forums online to help me if I got stuck.
Since I was still "living like a college student" and making $63,000 at my day job, I was able to save up about $10,000 in a few months. This allowed me to even think about buying a house.
I did borrow $3,000 from my parents (which I paid back) to help with my first down payment. But other than that, I was taking a risk and hoping that my rental income and high salary at work would allow me to weather any storm.
What were the biggest obstacles you faced when starting? How did you overcome them?
My biggest obstacles were mostly the friend/roommate/landlord dynamic. That first year didn't have any problems, as we all were friends. But the second year, 2 friends left and a Craigslist roommate came in.
The 2nd-year-Craigslist roommate had a completely different lifestyle than the previous roommates did. And this stressed me out quite a bit. Still, $700 a month in rent led me to put up with him and his shenanigans until he moved out.
[Chad: I could see the roommate issue being the biggest challenge with house hacking by the room in a house. But as Erik showed, it's not a forever scenario. People move on. And you get paid for your trouble!]
What % of your net worth (roughly) is in real estate?
Right now, the equity in my house is about one-third of my net worth.
What other types of assets do you invest in? Why? How do they fit with/complement real estate investments?
I'm in many different traditional and alternative assets (stocks, bonds, metals, currencies, businesses), and think all of them have a place in my portfolio.
Being young and having the goal of financial independence, I need to take on a TON of risk if I want to get there fast. At the same time, I need to be careful with my bets, because to take on a TON of risk means you can do really well or you can flop completely.
Real estate and small business both have similar characteristics in terms of cash flow and tax benefits. Stocks and bonds are traditional investments which make sense in my retirement accounts and taxable accounts.
I believe certain commodities and metals are incredibly undervalued, and with this, there is probably not too much downside risk and plenty of upside return when the global market returns to past valuations and regimes.
The only thing I know is that I know nothing at all. I don't want to put all my eggs in one basket because I have no idea if that basket will be able to hatch all of my chickens☺.
[Chad: Risk is a very interesting topic. When I look back at my own story, I've also taken what look like big risks in order to reach financial independence relatively quickly. I started a business from scratch and used highly leveraged real estate early on. But I've also found that entrepreneurial risk has an unquantifiable neutralizer – THE ENTREPRENEUR. The hustle, ingenuity, and relationships of the entrepreneur can balance a lot of the inevitable risk you take on. Of course, that's not always enough. So you should still be prudent with risks. But like Erik, I found your 20s to be the perfect time to take calculated, high-reward risks if you're willing to back it up with a lot of effort.]
Real Estate Deal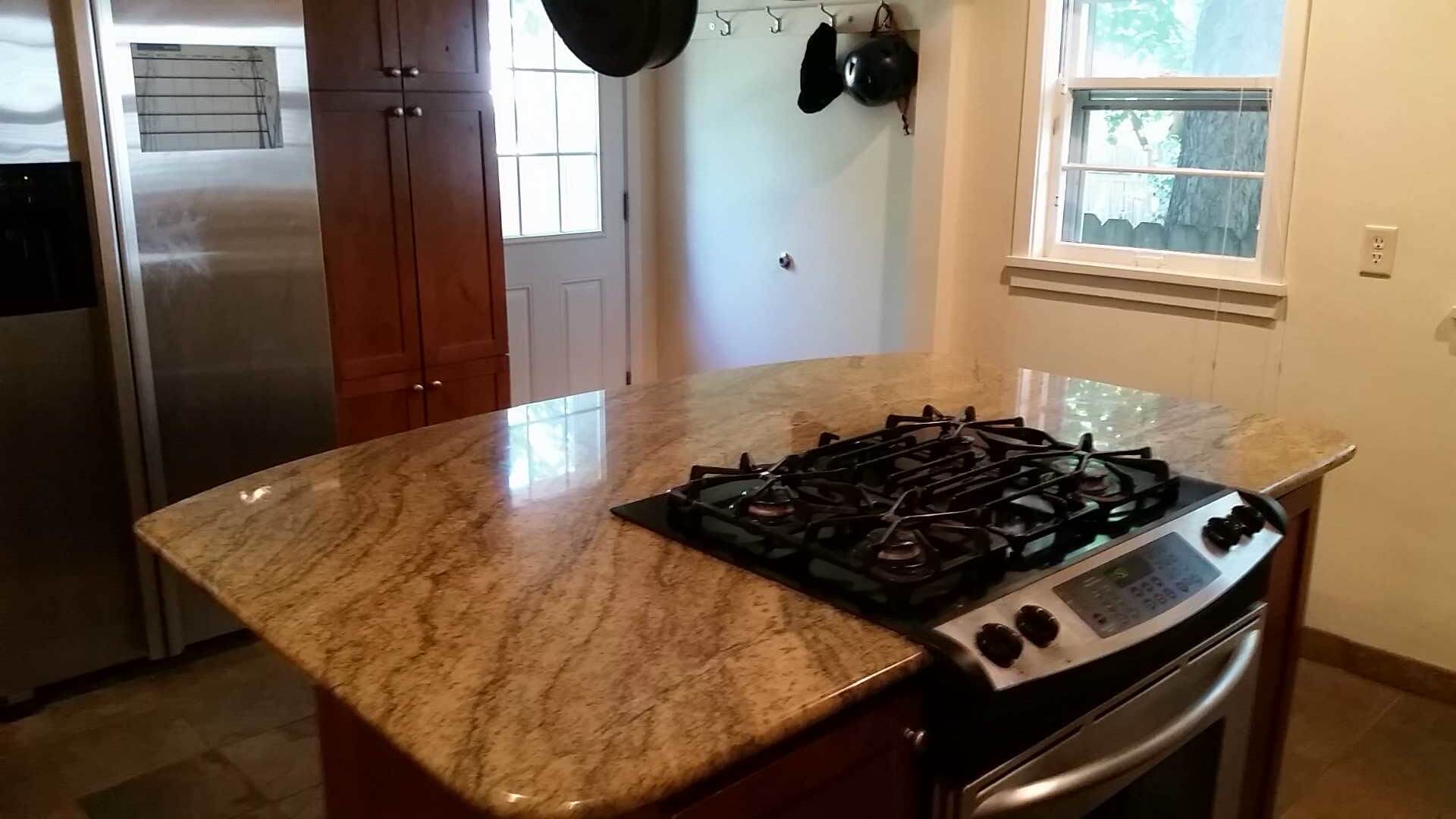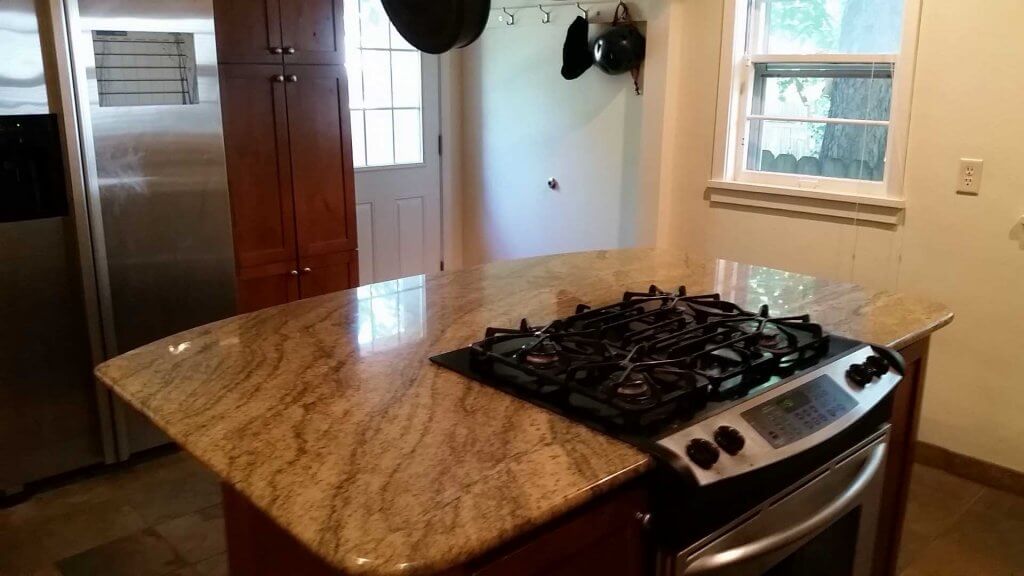 What's the best or most memorable real estate deal you've made? Why?
I've had offers in on 2 houses, and I had them both accepted (letters to the owners with my offers work!!!)
I've only gone through with 1 of those deals (the house hack I keep referring to), so I'll talk about that one here.
It's most memorable and best because I've been able to decrease my housing expense while gaining landlord experience. I've also owned a property in a gentrifying area and increased my income.
How did you find the deal? Why did the owner sell?
This may seem silly, but when I decided I was going to buy a house, I simply put my name into a contact form on Zillow. Then for the next hour, I took about 10 phone calls from different real estate agents.
I was looking for a 4 bedroom, 2 bathroom house in the 200,000 to 300,000. There were only 2 houses in the neighborhood I wanted to live in at those parameters. But the real estate agent I ultimately selected (the one who actually seemed like he cared about me) suggested we go see a beautiful 3 bedroom, 2 bathroom house with a den and multiple porches.
I was sold on it.
The property was a previous rental, and I'm guessing (now that I've lived in the house for 3.5 years and have seen the good and bad) they saw a number of expenses coming down the pipeline and didn't want to deal with them.
In particular, in the next 3-5 years the deck, the water heater, the furnace, and the garage will all need to have some money put into them… should be fun…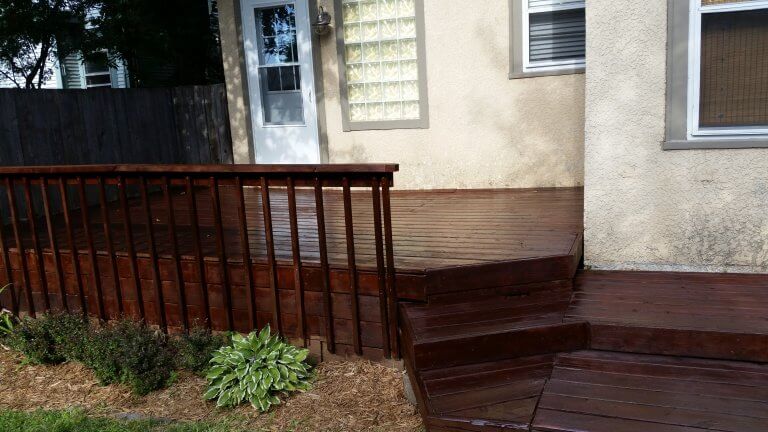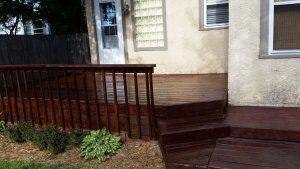 What were the basic numbers like purchase price, remodeling costs, rent, resale price (if applicable)
The purchase price was $287,900. Being a previous rental, I have not done any major remodels. But I have replaced 8 windows and a door ($13,000), and have done some landscaping and concrete work ($11,000).
The mortgage payment is $1,820 per month. The rent was $1,650 per month in the first year and $1,350 per month in the second year.
Now, I've refinanced and dropped my monthly payment to $1,750 and I only have one roommate paying $650 a month.
How did you finance the deal and raise down payment funds?
The mortgage I got was an FHA Loan with a 3.5% down payment at an interest rate of 3.75%. With a purchase price of $287,900, the down payment was roughly $10,000.
As I talked about briefly above, I put up $7,000 and I borrowed $3,000 from my parents (that way, I could have about $2,000 left over in my bank account).
I've since refinanced to a 5/1 ARM at 2.625%, and I'm now halfway through the fixed rate period and need to figure out what to do next.
What has been the overall effect of this deal on your life? Lessons learned?
At the age of 26, not many people can say they've been a landlord. Heck, at the age of 23, I was a landlord and gaining valuable management, communication, and relationship skills which will benefit me going forward throughout my entire life.
[
Chad: I'm impressed that Erik sees his personal growth as the number one benefit of the house hacking deal. His networth increase and cash savings were also benefits, but these skills and experiences are even more valuable at a young age. But I guess I shouldn't be surprised since his blog is called theMasterMindWithin.com!]  
Personal Growth/Development
Do you have any tools that help you manage your life, like a physical planner or digital software?
I use a notebook for notes and to-do lists, and I love Microsoft Excel for situations needing more organization.
What does a typical morning routine look like for you?
Each morning, I wake up and get some exercise in before going to work. Right now, my routine is bodyweight exercises (push-ups, squats, and planks). Sometimes I'll work on my blog or business in the morning, but I try to push that to the weekends so I can focus on other things that might come up during the week.
What's your #1 habit to stay personally productive and fully engaged in life?
My life philosophy is "simple daily disciplines WILL result in massive success". Consistency is my #1 habit and something I've been trying to work on over the last 2-3 years.
No one is going to become an overnight success, but in 5 years, there are 43,800 potential hours to spend on your goal and dream.
You don't think you can find 100 or 200 hours in the next 5 years to get closer to your goal? I think you can.
I try to stay consistent and do a little bit each day in what matters to me (side projects, friends and family, gratitude, exercise) to keep working towards my goals.
[Chad: Love this! Such a cool philosophy, Erik. Author and leadership expert Robin Sharma says "Success is all about consistency around the fundamentals." I couldn't agree more. So, I do my best to stay consistent with my fundamentals – whether it be for work, investments, family relationships, or health. Over the long run, this kind of focus helps success "ensue" almost inevitably.]
Who have been your most important heroes, mentors, and/or teachers?
My dad has had a huge influence on me and my life. He taught me how to put my head down and grind, but also how to have fun and create a safe environment for my sisters and family.
My grandparents also were big influences growing up and taught me a lot about saving money and getting work done.
Now that I'm an adult, I've taken to reading books and blogs, listening to podcasts, and watching YouTube videos to learn more from the best!
What are your favorite books, blogs, or authors? Can be categories in business, investing, or life/philosophy (other than a sacred book)?
The Slight Edge, The Millionaire Real Estate Investor, The Five Love Languages, Millionaire Fastlane, and The Miracle Morning have all been incredibly influential reads.
Habits, self-improvement, entrepreneurship, relationships, and investing all have similar skills which are required to be successful. But each one is also different and requires a different application of those skills.
What legacy do you want to leave personally and in your career?
My purpose is to help others reach their goals and become what they want to become. If I can look back on my life and remember the moments I helped others in my interactions, in my work, or in my spare time, I will be happy. This applies in many ways. I don't want to just help family, but also strangers, coworkers, and friends as well.
Final Advice For Other Investors?
Any big mistakes you've made that others should avoid?
Start small and shoot for small wins before going for big wins. Understand it is okay to take profits and reassess your current situation as you gain more experience.
In 2017, I put some money into cryptocurrencies (before the boom) and didn't sell during the boom. If I would have taken profits, I could have really gotten ahead. But instead, I didn't and now I'm back to where I was when I originally bought (not a horrible place to be either).
Another big mistake (which might turn out to be a win, but it's too soon to tell) is my subscription box business.
I've put in about $20,000, and I haven't received a dime back in just under 2 years of operations. I've spent a ton of time on a project, learned a ton, but haven't made any money off of it. I should have started a smaller endeavor, saved my money, and looked for smaller wins before trying to start something big.
[Chad: My business partner and I started a practice early in our fledgling real estate business. We decided that all mistakes – especially the costly ones – would be called "seminars."  This meant that we had to look at these mistakes and learn from them. And we found the more expensive seminars taught us the most!] 
What advice do you have for a young person just considering their future career and life
as an adult?
Think about this question long and hard: "What makes me happiest? What do I enjoy doing most in life?"
After understanding what you want, you can start to form goals and plans around creating your dream life and doing what matters to you.
Any final tips for others looking to invest in real estate and achieve financial independence?
Get started today! Try things! Understand that things will take time, but over this time, they can be accomplished.
No one is an overnight success, but with consistent efforts added up and compounded over time, you can achieve your wildest dreams.
[Chad: Keep up the awesome work Erik! You're certainly headed in the right direction. Your tendency towards action and self-improvement are inspiring. 
For anyone who wants to follow along with Erik, I highly recommend his blog at theMasterMindWithin.com. Erik also did a lot of the web programming/design work that you see here at CoachCarson.com (like those cool icons in the "How Can I Help You" section on the right.) So, I also recommend him for that work if you need it. You can contact Erik HERE.]
Do you have any questions or comments for Erik? Be sure to say hello in the comment section below.
Get My Free Real Estate Investing Toolkit!
Enter your email address and click "Get Toolkit"