In my Investor Profile Series, I use a question & answer format to share the stories of actual real estate investors at different stages of their investing careers.
Today's investor profile is with Vitaliy Volpov, an attorney and investor from Albany, NY. In addition to his full-time law practice, Vitaliy has bought over 50 units in the last 10 years! To make his story even more incredible, he is also a first-generation immigrant who moved to the US from an eastern European country called Belarus when he was 12 years old.
In the interview below, you'll learn how Vitaliy got started, raised money for his deals, paid off his substantial student debt with real estate, found his first properties, and more.  If you like what you see in this interview, be sure to follow Vitaliy on his great YouTube Channel.
Enjoy!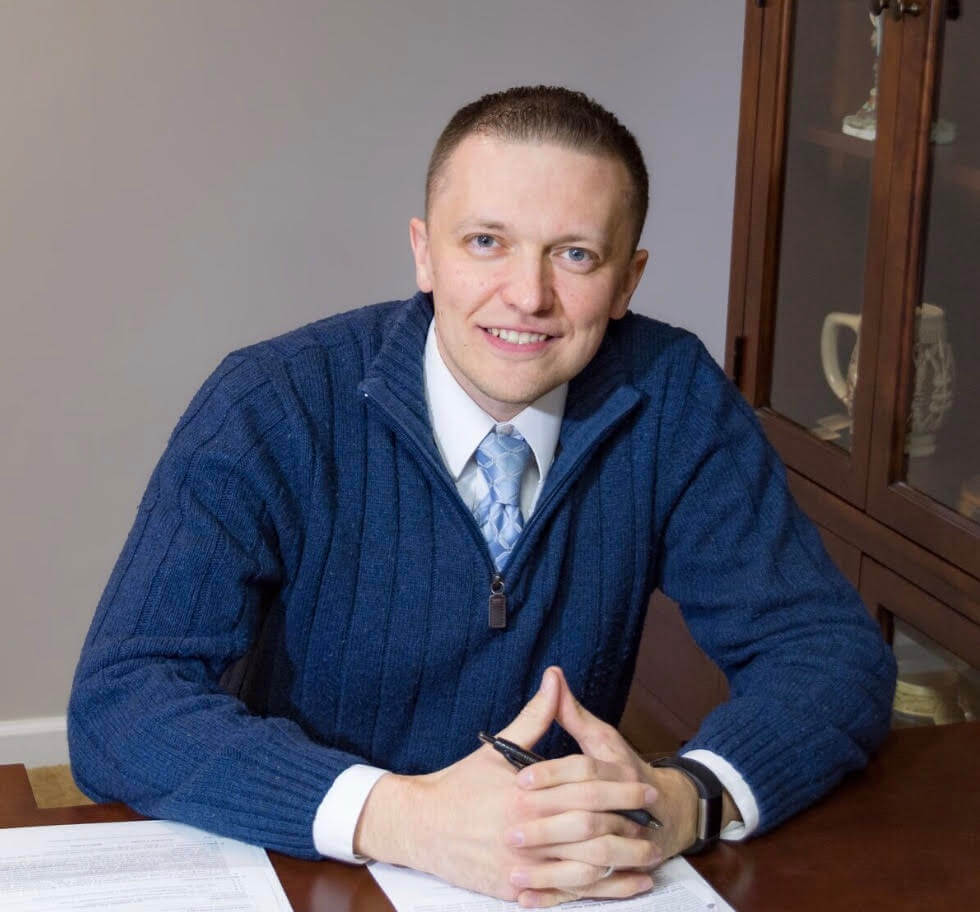 Personal
Name
Vitaliy Volpov
Age (and your spouse/partner's age, if applicable)
I'm 37 and my wife is turning 35 next week.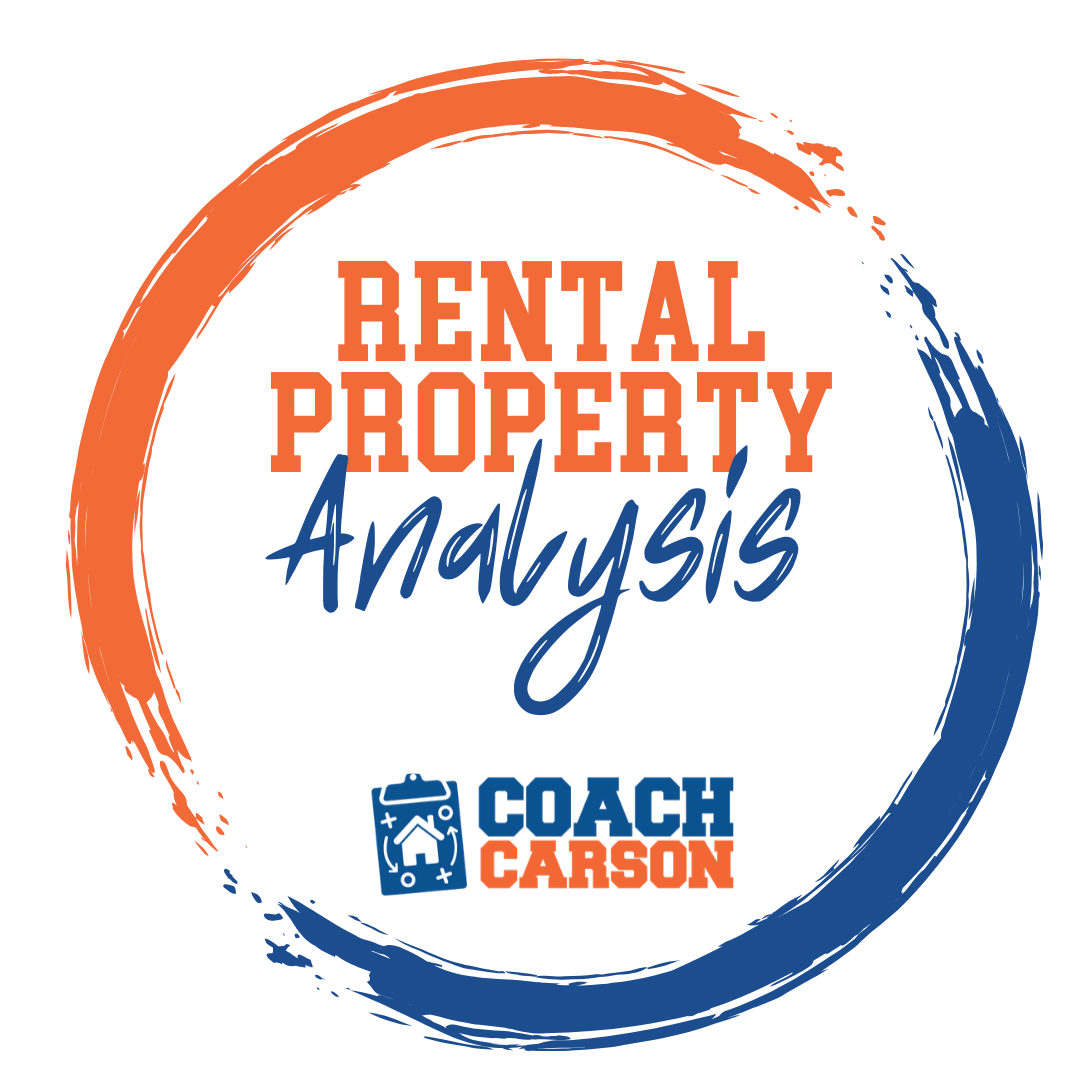 A course by Coach Carson that teaches you how to run the numbers so that you can confidently analyze and buy profitable rental properties. It also includes Coach's rental analysis spreadsheet.
Get the Course
Do you have kids? (if so, how old are they?)
No kids yet, but maybe soon.
What area of the country do you live in (& urban or rural)?
Upstate New York – Albany, NY area.  It has a nice mix of city, suburban, and rural areas all within the three nearby counties.
Career/Source of regular income (and non-income producing careers like stay at home parents or volunteers count just as much or more around here!)
Attorney by day.  Real estate investor and real estate brokerage part-owner at all other times.
[Chad: I'm amazed at how you juggle all three jobs! I can certainly see how the skills in one can compliment and help you in the others.] 
What hobbies do you enjoy? What do you do for fun?
I love basketball.  I used to play it religiously.  But, health issues during the last 4 years have sidelined me from playing.  I enjoy hiking with my wife.  Lately, I have been most passionate about learning.  I love to geek out on personal finance and investing books, blog articles, videos, etc.
[Chad: I'm sorry to hear the health issues have sidelined you from basketball. I also love playing. And hiking and learning are both favorite hobbies of mine as well.]
A fun/interesting/little known fact about you?
I did not speak any English prior to coming to the United States in September 1995 from Belarus, a former Soviet Union republic.  I was 12 years old at the time, and I went to 8th grade just seven days after arriving in the country.  There were no other Russian-speaking students or teachers in the entire school.  Can you say trial by fire?!?  I had to get good at English fast, and I did.
[Chad: What a challenging scenario to be put into! You don't know the language or culture, and you just have to make it work at 12 years old on the first day of school. The human brain – yours in particular in this case – is amazing and adaptive. I also admire your courage for stepping into that and eventually thriving.] 

Wealth Stage
How long ago did you begin investing in real estate?
I started investing in 2011, which was a little over a year after I graduated from law school and started working as an attorney.  I started by house-hacking a side by side duplex.
[Chad: You didn't waste any time! Nice.]
What was your wealth stage when you began investing in real estate? (I define wealth stages as 1. Survival 2. Stability 3. Saver 4. Growth 5. Income/Withdrawal.  See this article for further explanation. It's ok to make a rough guess here.)
My wealth stage at the time I started was definitely in the saver mode.  Although I had pretty high student loans ($130k between law school and undergrad), I earned a pretty decent wage right off the bat as an attorney ($76k or so) when I started working.  I was living at home that first year and so I was able to save pretty aggressively for a down payment on the duplex.
[Chad: I've heard a lot of people ask whether to start saving money for real estate first or pay off student loans. Paying off the debt first is always tempting, but in your case, it sounds like you chose to save for real estate investing first. Knowing you had a strong income and an in-demand career would probably make me more confident to make that choice as well. And as we'll learn next, the income and equity from these real estate investments will help Vitaliy pay off most of the student loans early.]
Has your wealth stage changed since starting investing in real estate? If so, what is it now?
I have definitely been in a growth stage since about 2013.  From 2011-2013, I saved aggressively and used the equity in my duplex to refinance some of my high-interest student loans.  Then by the end of 2013, I had accumulated a pretty substantial pool of money that I then deployed to buy my next deal — another duplex and a single-family.  I used bank financing for that deal as well.  I did major remodels to both buildings and was then able to refinance and pull almost all of the money I had invested in them back out and again paid off another substantial chunk of my student loans.
From 2013 to 2015, I continued living in the duplex and renting the other unit there as well as the single-family and the second duplex.  Then in 2015, my wife and I bought a 4-plex using bank financing.  That was the last bank financing deal I did, as I realized that I could scale much faster using private financing.
After that, in 2017, I partnered with my first business partner and bought another 5 units using private financing.  Then later that year I partnered with my second business partner and we opened a real estate brokerage and began rapidly acquiring more units.  I think we bought 13 units in 2018, then bought another 19 in 2019, and, so far in 2020, we have purchased 11 units.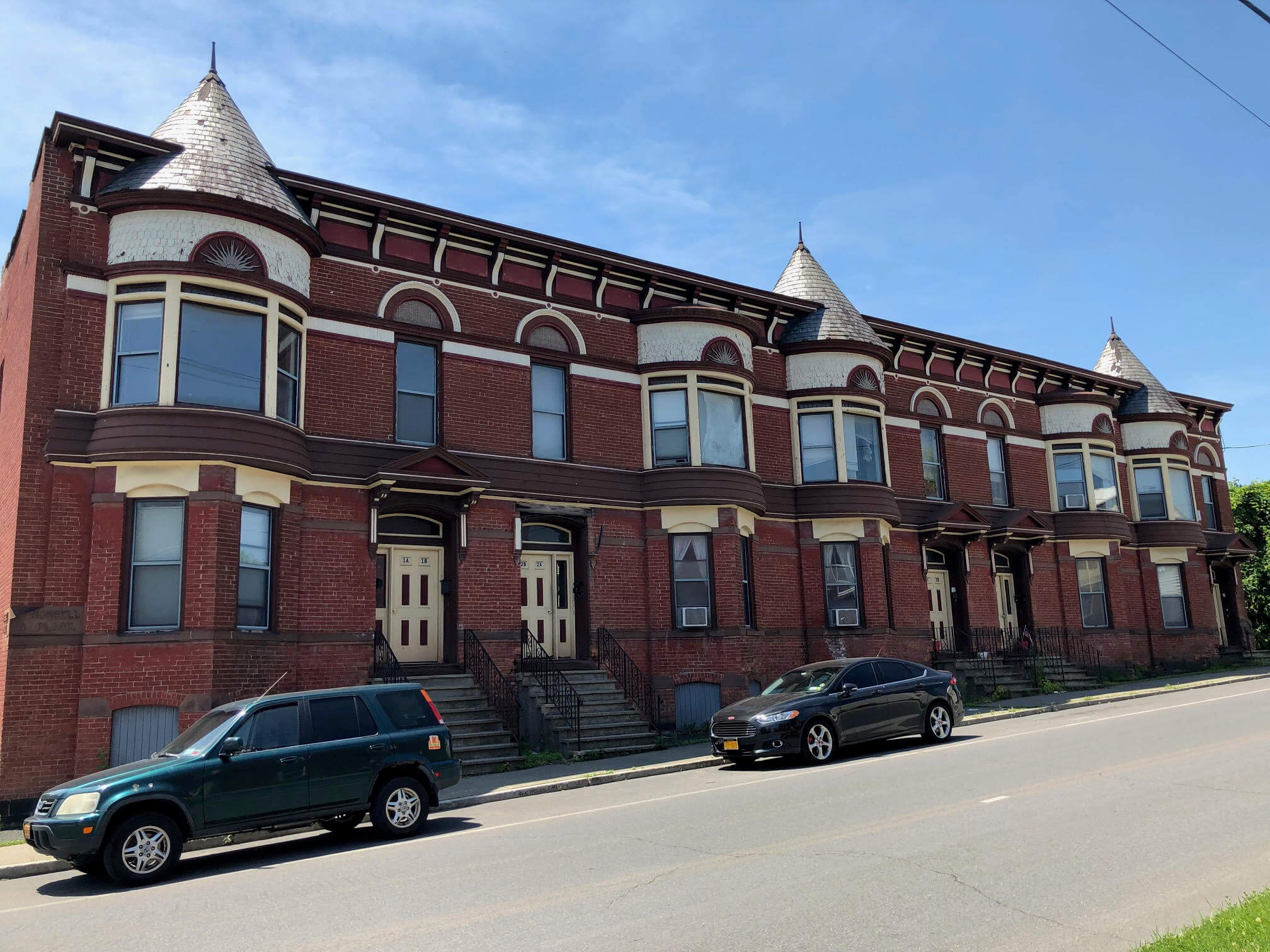 Real Estate Investing Strategy
What was the primary real estate investing strategy that you used to get started?
House hacking was my first strategy.  It really helped me learn the ropes of being a real estate investor and gave me the confidence to keep going.  It also helped save more money for the deals that came after that.
[Chad: SO many investors I know start with house hacking. To me, it's probably the best way to get into the real estate investing game.] 
Has your strategy changed since then? If so, what is it now?
Yes.  The strategy that has really helped me get to the next level is the Brandon Turner trademarked (ha!) BRRRR strategy.  My business partner and I borrow money from private lenders at 10% interest only.  We buy undervalued small multi-family properties (3 to 10 units), improve them, raise rents, and then refinance and pull all of the purchase price and rehab costs back out of these buildings.  It has been a huge game-changer for me.  No question about it.
Here is a video I did with my buddy Ryan Scribner on his YouTube channel, talking about my best BRRRR deal so far: https://youtu.be/L8vDH76eW3c
[Chad: Brandon Turner did indeed make BRRRR investing famous. It's a technique investors have used for years to preserve and reinvest capital by buying properties at low prices and later refinancing them to pull out some or all of the down payment and repair costs. Vitaliy really did an excellent job of mastering and repeating a technique over and over for maximum efficiency and growth. And that's a fantastic video to demonstrate how he did it.]
Target Investing Market
What regional market do you invest in? Why did you choose it?
I invest in the area where I live.  I know it well.  We have a very steady job market with many anchors (colleges, government agencies, hospitals, manufacturing companies, etc.).  So, I feel pretty secure that the region will weather any major economic downturns pretty well.  And, we have a very healthy multi-family market with many rental properties available to purchase and many investors looking to buy if and when we need to sell.
[Chad: Vitaliy mentions that Albany has a diversity of job sources. In this guide to picking the best investing market, I also mention this as one of my most important criteria. It gives you a solid investing foundation. And a healthy supply of multiunit housing also makes Albany an attractive place to invest.] 
Do you have a particular sub-market or neighborhood where you like to invest within your market? Why do you like it?
Yes.  We like to invest in blue-collar areas.  These areas don't necessarily have the best schools, but they are also not completely plagued by crime.  They represent the middle ground, where prices are not exorbitantly high and the rents are not abysmally low.  When we are able to improve the apartments in those areas, we are able to force appreciation and increase rents.  So, it works out as a great win-win.
Have you chosen a particular real estate investing niche to focus on, like a type of property (ex: single family houses), a certain price range (like A, B, C, or D properties), or a type of end customer (ex: student rentals)? If so, why?
Yes. Small multi-family (3 to 10 units).  $50k per unit or less (usually we try to be closer to $35k).  Blue-collar tenants.  We found these criteria to give us the most bang for our buck from the price-to-rent ratio standpoint.
[Chad: Do you notice how specific Vitaliy is with this niche? That is a great sign he has studied his market and found an approach that works. We should all try to get to that point as well.]

Investment Property Criteria
What formula or numbers do you use to decide if a deal is a good one?
We look for deals where our all-in costs (purchase and rehab) do not exceed $50k per unit.  We also want our private loan to after repair value ratio to be at 70% or lower, so that we can easily refinance all of the private money back out.  In addition to these metrics, we also look for cash flow of at least $200/unit/mo.  We have been very successful so far in getting more than that on most of our buildings.
[Chad: I like how Vitaliy focused on both equity (70% cost to value) and income ($200/mo/unit) for his analysis criteria. When you add that to a thorough study of the right market to invest in, he's set himself up to make a lot of money on these properties.] 

Your Team
Do you have any "inner circle" team members like a spouse, business partner, or mentor? If so, how have they helped you to get started.
My spouse is definitely a great source of emotional support and a good sounding board for me to express my concerns and frustrations, as well as opinions to keep me grounded.  I have a great business partner with whom I own most of my real estate and the brokerage.  He is very good with contractors and knows a lot more about construction than I ever will.  He is also extremely good at dealing with people and various personalities in our real estate business.  We have complementary strengths and weaknesses.  I am better at the legal and financial side of things and he's better at the construction and the management side.
[Chad: Sounds like you have a fantastic inner circle / dream team, Vitaliy! I've also had a business partner in my real estate investing business, and like you and your partner, our strengths compliment each other very well. Partnerships don't always work out for everyone, but I feel very lucky to have built my business with a partner.] 
What other team members have been crucial to help you get started?
We have several good maintenance/handyman/construction workers that have been invaluable in saving our business tens of thousands of dollars over the years.  Also, since we own our own brokerage, our real estate agents are able to show and rent out our properties for us.  We also use several attorneys from my circle of influence, as well as a CPA who handles our tax issues.

Financing & Cash
What type of financing did you use for your first deal (or deals)? And was it difficult to obtain this financing?
I used 30-year bank mortgage financing for my first duplex house hack.  I put 10% down and financed the rest.  It was not very difficult for me to get that financing because I had a very good salaried job and had excellent credit.
It got a little more challenging after that because I had to put more money down for the next couple of deals since they were non-owner occupied.  But, once I discovered the power of private financing, that's when my real estate business literally skyrocketed.
[Chad: I've used private financing to buy almost all of my investment properties over the last 18 years. Some of that was out of necessity because I did not have any other job when I first began investing. But over time, we continued using private financing because it was so beneficial as a way to safely grow our portfolio.] 
Do you plan to continue using this financing in the future? If no, what financing is next? Why?
Yes, 100%.  I think private financing, combined with the BRRRR strategy is a pretty powerful combination.
Where did you get the cash for your first down payment, fix-up money, and reserves? How much did you need to raise?
Saving aggressively while working a W-2 job.
[Chad: At some point for everyone, it does come down to just aggressively saving money. Can't avoid it.] 

Deal Finding
How did you find your first deal(s)? What was the owner's situation that motivated them to sell?
I found my first few deals on the MLS.  The duplex was pretty standard.  The owner was selling because he wanted to retire.  He actually built the duplex and had owned it for 30 or so years.  It had appreciated substantially by the time he sold it.
The next deal which was another duplex and a single-family on adjacent lots were owned by a divorcing couple.  The properties were in pretty rough shape and I probably should not have bought them.  I was still pretty green at the time and I made a lot of mistakes.  I talked about these two properties in this video on my YouTube channel: https://youtu.be/Vjve-WQXXe4
[Chad: Thank you for being willing to share the good and the bad of your investing journey. The mistakes are just as educational as the successes.]
Did you try any deal-finding strategies that didn't work?
We tried paid Facebook advertising and that did not seem to work very well.  In fairness, however, I don't think we stuck with it long enough to see it through.  But, we had a few other strategies that were working very well, so it didn't really make too much sense to switch to something different.  "If it ain't broke, don't fix it," right?!
How many potential properties did you look at and/or make offers on before buying your first deal?
I think I looked at about 10-15 properties and made a few offers that didn't pan out before buying my first duplex to live in.
[Chad: For detailed help on this topic of finding good deals, check out my course Real Estate Deal Finder and get 30% off using the coupon code THIRTYOFF-DF-GSI]
Your First Real Estate Deal
What were the basic numbers like purchase price, remodel costs, rent, resale price (if applicable)?
I talk about my duplex house hack and go through all the numbers in this video on my YouTube channel: https://youtu.be/h41X51Ewuzg
What were the biggest struggles and challenges on the way to your first deal?
One of the challenges was finding a property in a good neighborhood and school district in which my wife and I would want to live while at the same time not having a completely skewed price-to-rent ratio.  The property I ended up buying has proven to be a pretty good deal in my opinion.  It is by no means a cash cow, but it has also given me very few headaches up until now and has appreciated well.
What has been the overall effect of this deal on your life? Lessons learned?
It was proof of concept and a great springboard.  It gave me the confidence to take that next step to scale up.
[Chad: I like how you show that your first deal doesn't have to be a home run to be very successful. Over time, this property will likely make you a lot of money because of it's good location. But in the short run, the confidence it gave you let to a LOT more cash flow and equity from your other deals.]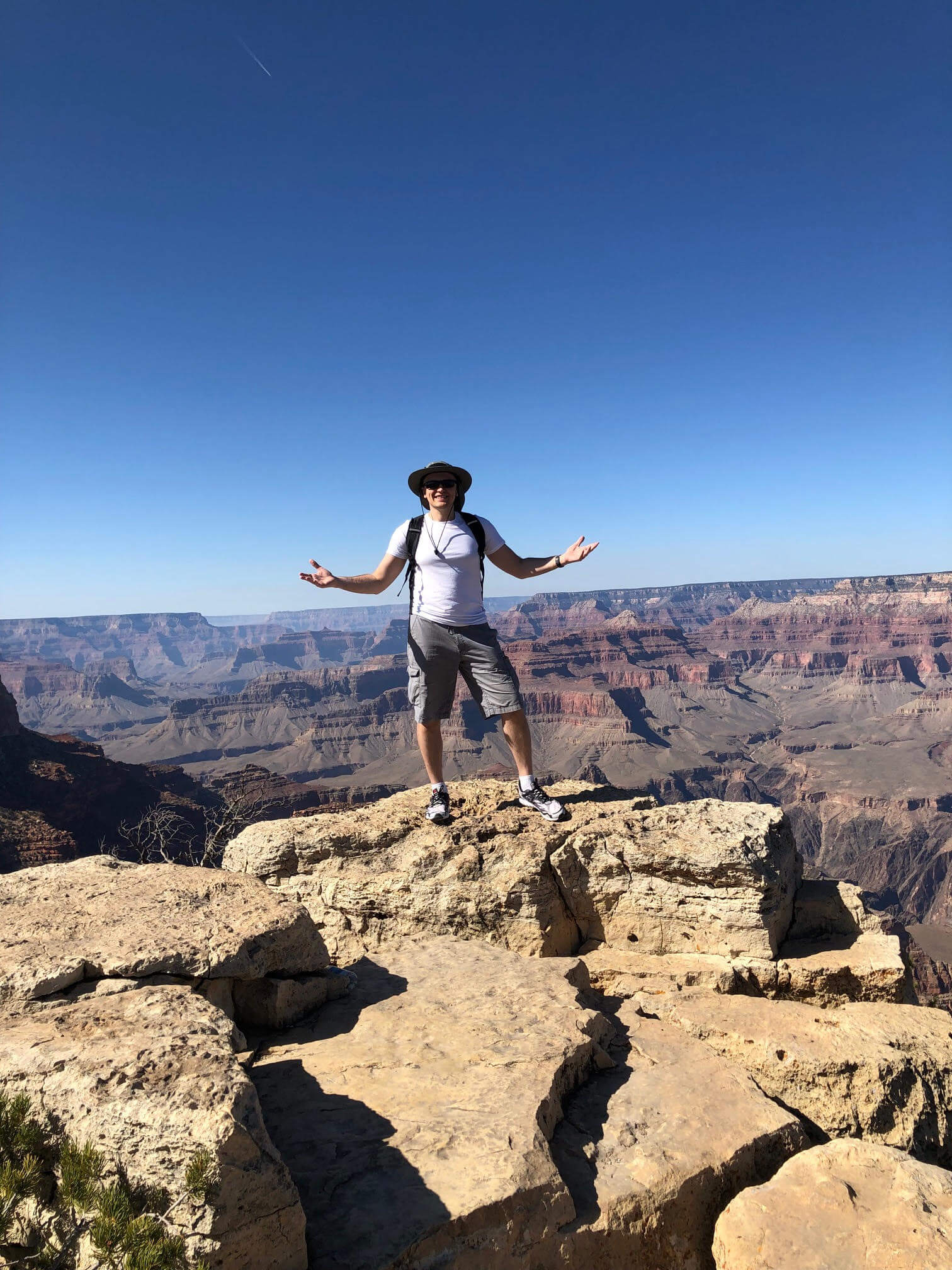 Final Tips & Recommendations
What books, blogs, podcasts, and/or YouTube channels have helped you to get started or do you just find extremely valuable? (Can be categories in business, investing, or life/philosophy – other than a sacred book)
Tons!
Biggerpockets has been pretty monumental in this.  My top 5 books (and probably top 10 books now with the more recent additions) are all Biggerpockets-produced books.
Brandon Turner's book on Low and No Money Down deals, his and his wife's book on buying and managing rental properties, your book on Retiring Early with Real Estate, Scott Trench's book Set for Life, J. Scott's Book on Flipping Houses and Book on Estimating Rehab Costs, etc.
Rich Dad Poor Dad of course also deserves a mention, though I did not read that book until I was well into my real estate investing journey.
Also, Ben Leybovich has been very influential to me.  He is a fellow Soviet immigrant.  I followed him on Biggerpockets as well as on his blog JustAskBenWhy.com.  I purchased and referred many times to his course and have had a chance to chat with him on the phone a few times.
Biggerpockets podcasts – I have probably listened/watched at least 100 of them.  That's where I first heard about and got acquainted with your story.
RETipster.com blog.  Seth Williams's niche is primarily in flipping land, but I know he also invests in some rental real estate.  His information on direct mail marketing and finding off market deals has been very valuable.  I also found a lot of his blog articles very interesting as well.
More recently, I have been following some well-known YouTubers, like Graham Stephan, Meet Kevin, the Fruitful Investor, Kris Krohn, etc.
[Chad: This is a comprehensive list! You've clearly been studying your game. Thanks for reading and mentioning my book and the others at BiggerPockets.] 
Any big mistakes you've made that others should avoid?
Yes, don't think you can or should do everything by yourself!  That was my biggest mistake early on.  I didn't want to partner with others.  I thought that I could do it alone and I could keep all the profits.  And it really slowed me down.
My current business partner actually approached me in 2009, while I was still in law school and asked if I wanted to buy some deals with him.  I turned him down, partly because I didn't know if that was something I really wanted to do and partly because I didn't think I needed to partner with anyone.  We did not end up partnering until 2017.  In that time span, he worked with a different partner and acquired over 100 units.  Had I partnered with him then, I may have been able to accelerate my journey and growth.
Anything else you'd like other current or aspiring real estate investors to know?
I want aspiring real estate investors to know that you can achieve anything you set your mind to if you approach it intelligently and give it 100% effort.  We live in a country of so much opportunity. It is truly astounding to me that people complain that they cannot get ahead.  These are the same people that have never lived in a 3rd world or even a 2nd world country.
I remember, as a 10-year old kid, having to stand in line for 2-3 hours just to get bread and milk at my local grocery store.  The line would stretch around the block.  And if you got to the line a little late, there was no guarantee that there would be any food for you to buy by the time you got up to the counter.  The dictatorial, socialist government oppression was a real thing for me growing up.
Here, in America, no one will stop you from achieving wealth and success, no matter who you are.  It is a free market.  Capitalism is what allows entrepreneurship to thrive.  Resilient and resourceful real estate investors with a strong drive and determination can become multi-millionaires in a relatively short period of time despite having any formal education or any trust fund backing.  That is truly inspiring to me and I think it should inspire everyone who wants to get started in this niche.
[Chad: I really appreciate that message and the perspective you bring having experienced life in a completely different economic system. Thank you also for sharing your story with others! I know it's going to inspire others to pursue their own real estate and financial independence goals.]
Please leave any comments or questions for Vitaliy in the comments section below.
Get My Free Real Estate Investing Toolkit!
Enter your email address and click "Get Toolkit"