*Update: Since "dirtbag" is in the title of this article, I wanted to avoid confusion by defining what I mean by it. Urbandictionary.com explains it as "A person who is committed to a given (usually extreme) lifestyle to the point of abandoning employment and other societal norms in order to pursue said lifestyle." And in the case of this interview, that means someone committed to an outdoor, active lifestyle (and not a bad person, which is the traditional understanding of dirtbag!).
---
This is the first edition of my new Early Retirement Interview Series. In these written interviews, I ask early retirees the details of how they achieved financial independence, and I share their answers with you! You can see an archive of all my blog interviews here. 
It's fitting that my first early retiree interview is with my blogging friend Chris Mamula, who writes at CanIRetireYet.com and just released (10/1/2019) a fantastic book – ChooseFI – Your Blueprint to Financial Independence. 
Chris retired early at age 41 from a career in physical therapy. He and his wife and daughter also love spending time outdoors, which is why he jokingly aspired to be a "dirtbag millionaire." In this interview, he shares the principles and steps he applied to reach financial independence. 
I've also included my recent podcast interview of Chris, which has completely unique content from this written interview. Now on to Chris …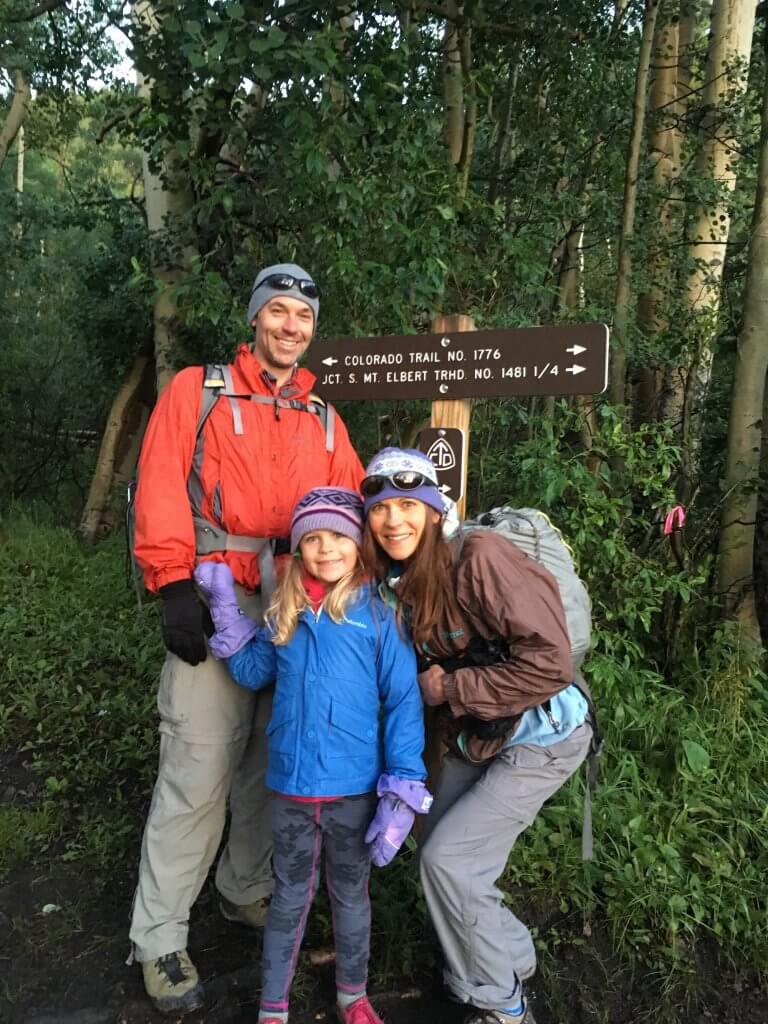 Personal
Name
Chris Mamula
Age (and your spouse/partner's age, if applicable)
43 (Chris) and 41 wife (Kim)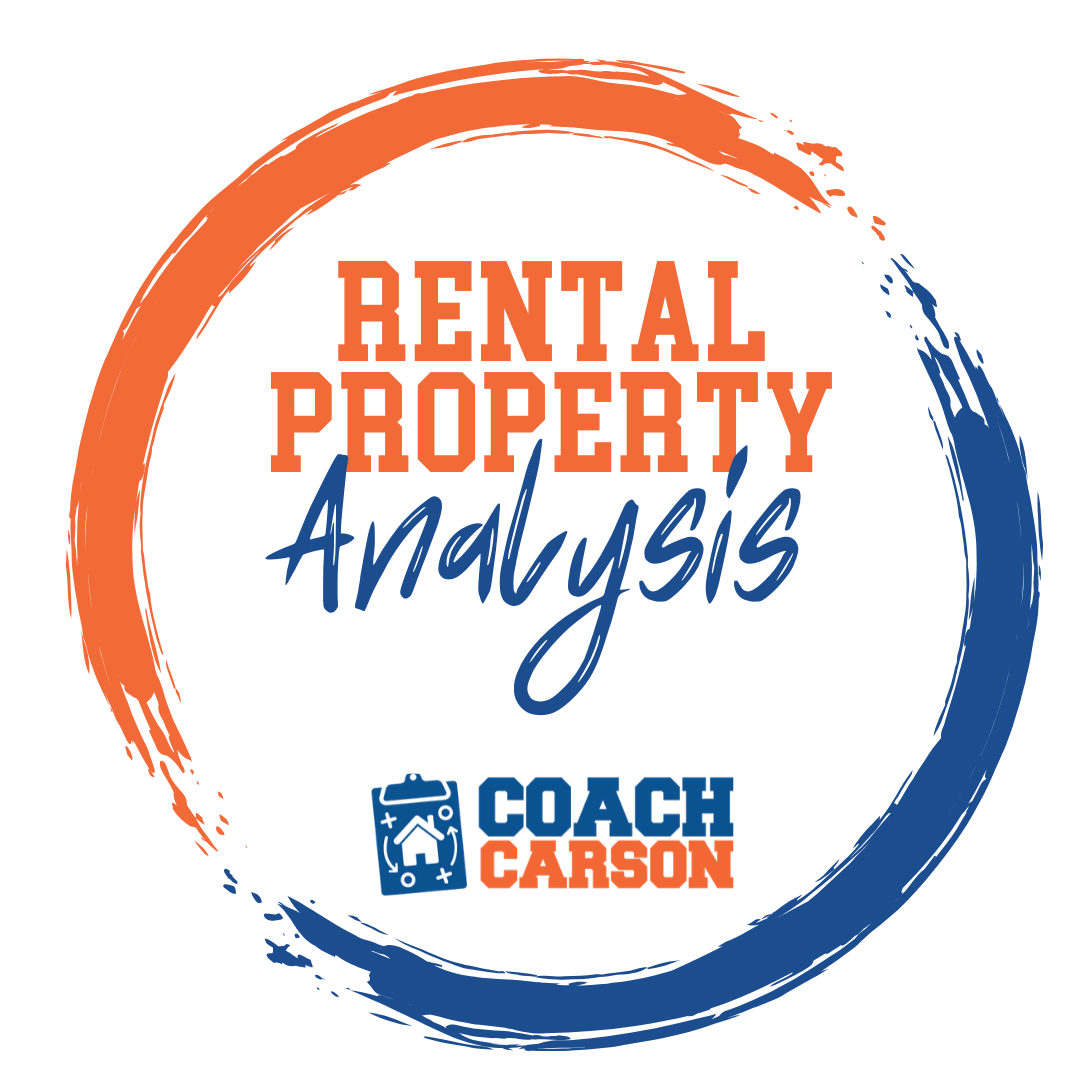 A course by Coach Carson that teaches you how to run the numbers so that you can confidently analyze and buy profitable rental properties. It also includes Coach's rental analysis spreadsheet.
Get the Course
Do you have kids? (if so, how old are they?)
1 daughter, 6 y/o
What area of the country do you live in (& urban or rural)?
Ogden, UT. Medium size city.
What hobbies do you enjoy? What do you do for fun?
Outdoor activities (Ski, mountain bike, hike, rock climb/boulder)
Reading/learning
Dad stuff (Outdoor stuff with our daughter, hanging out at the library, playing games, reading, etc.)
Foodie (Cooking, recently got into gardening, and of course eating!)
Travel — When working normal jobs, having more time and flexibility to travel was our primary driving force to retire early. Surprisingly, I don't have nearly the desire, or at least any urgency, to travel now that I'm "retired." I think this is in large part because we would fill our 3-4 weeks of vacation and most weekends with adventures to escape a job and location we didn't love.
Now that we've designed a lifestyle and are living in a place that allows us to live the life we want every day, there is no reason to escape. Also, being that my wife is my primary partner in adventures and that we have a 6 y/o who gets motion sick in the car and requires a lot of additional gear/luggage when traveling, we find local microadventures to be more enjoyable and rewarding. I'm curious to see how this continues to change and evolve over time.
[Chad: That is interesting about your change of travel habits, Chris. Living where you live in an outdoors paradise, I can understand! We've found that when we do travel, we don't like to move around too much. We just stay in one place and live as much like a local as we can. Traveling from place to place can also be fun, but in this phase of our life (with kids), immersing ourselves is just more enjoyable. 
A fun/interesting/little known fact about you? 
I've got a couple to share.
First, I left my career at 41 y/o and choose a life that revolves around adventure sports. This may make people think I am a risk-taker or even reckless. I consider myself EXTREMELY risk-averse and conservative.
Second, we are pursuing the family goal of visiting the highest point of all 50 states as a quirky way to combine our love of the outdoors, see the country, and if we can all stay healthy and interested eventually accomplish my ultimate mountaineering objective of climbing up and skiing down Denali in Alaska.
We currently have been to 15 state highpoints (including Sassafras Mountain, SC with the Carsons). This summer, we tried Mt. Elbert, CO and turned back at 13,900 feet, about 500 vertical feet and less than a mile from the summit, when our daughter ran out of gas after gaining nearly 4,000 feet of elevation and climbing for 5 straight hours. A little disappointing to get that close and not summit, but still pretty impressive for our badass little 6 y/o!
[Chad: Ok, that IS impressive getting within 500′ of 13,900 with your 6-year-old daughter. And I'll try to dig up a photo of that Sassafras Mountain, SC adventure from a few years ago. Fun times!]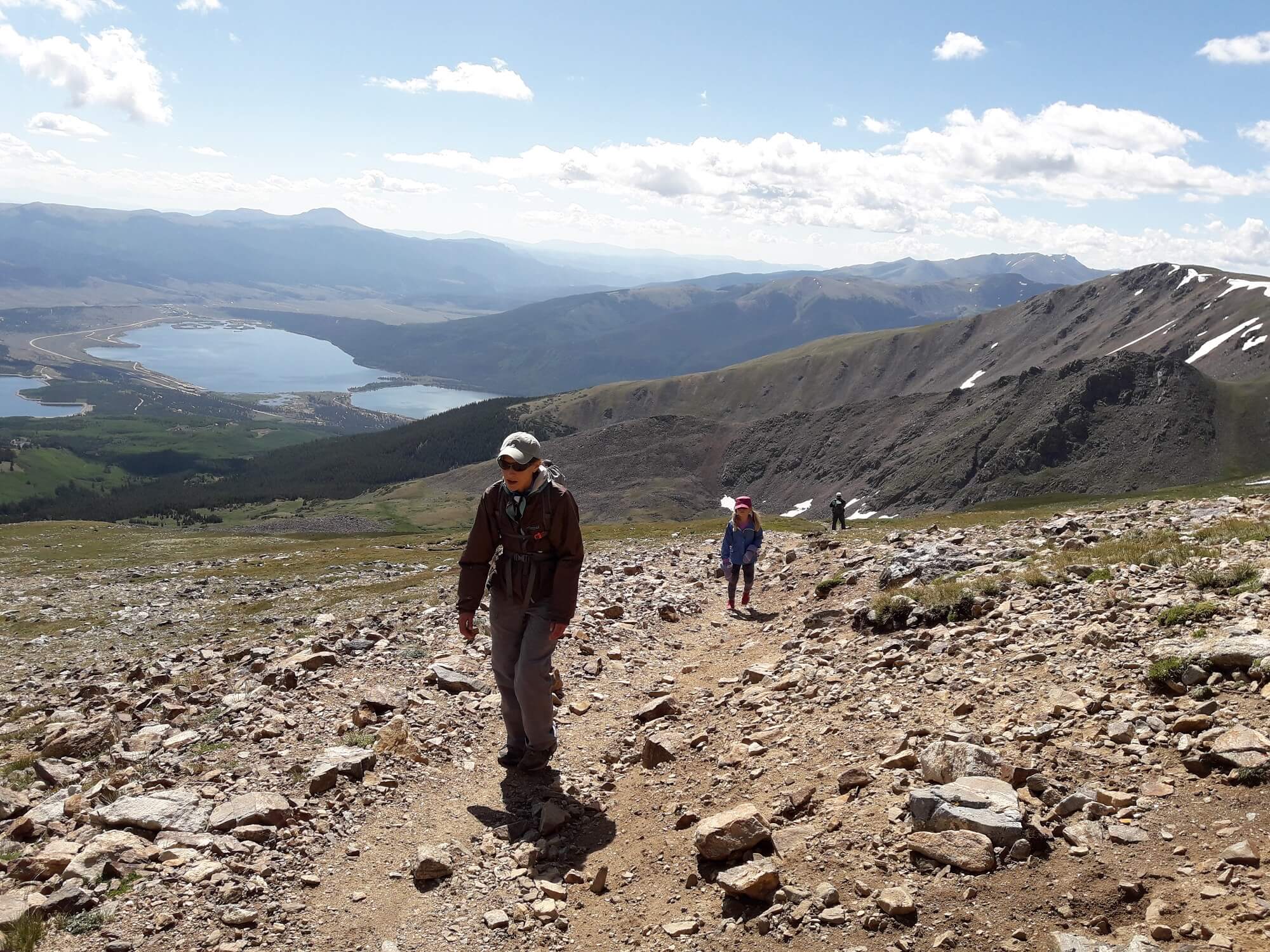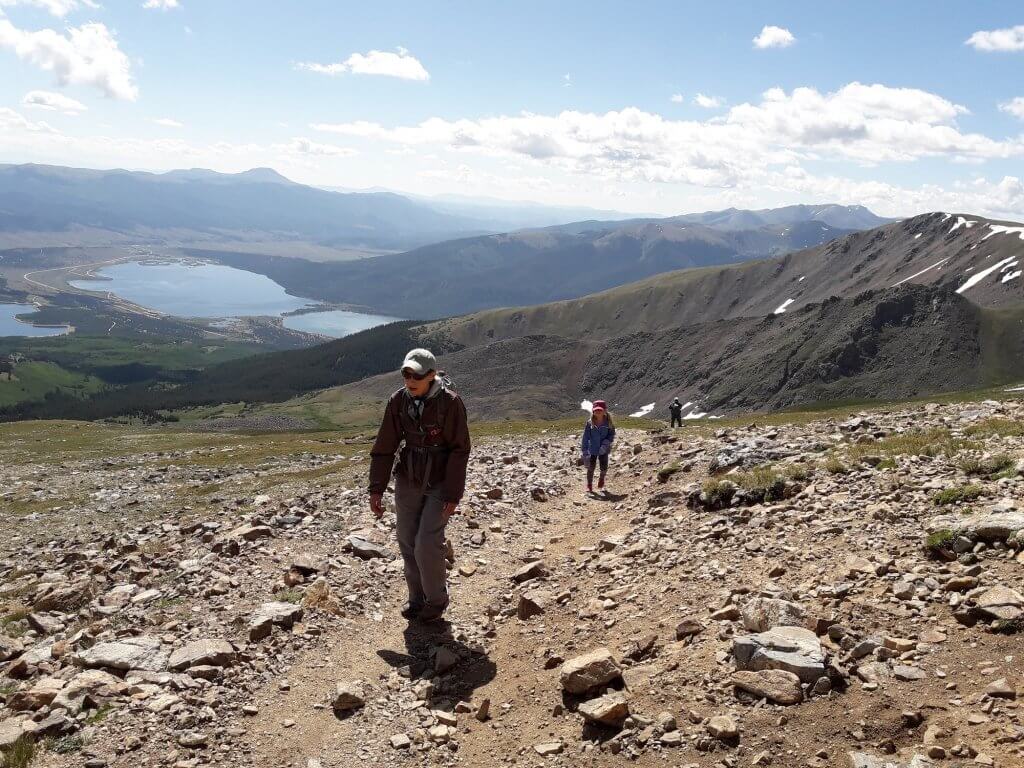 Wealth Building
What was/were your primary career(s) while you built wealth (and that of your partner/spouse, if applicable)?
Me: Physical therapist
Kim: Multiple including bank teller→ assistant bank manager (while attending college), entry-level job at an actuarial firm working on pension plans, HR work, business development, statistician, and currently continues to work part-time for an operations research firm. Has a B.S. in math, MBA, and Masters of Operations Research degrees.
I am the big thinker in the relationship who questions/challenges everything. She is the analytical mind and numbers person.
[Chad: That is a strong partnership of skills!] 
What was your income when you first began building wealth? How has it changed over time?
When starting, my wife was making about $35k/year in 2000. I was in graduate school at the time working part-time making <$20k/year. At that point, we started living off her salary and using my small income to get her out of debt.
Over the next decade, we had pretty parallel growth of our salaries, maxing out around the high $80k to low $90k/year range within 5-6 years of me starting my career in 2001. Then our earnings plateaued as we started focusing on improving lifestyle rather than making more money.
As we advanced in our careers, we always lived on Kim's income and "saved" mine (first used it to pay off debt, then save for a large down payment on a home, and finally pay off our mortgage quickly while investing.)
After having our daughter in 2012, my wife never returned to full-time work. Then I quit my job in December 2017. Now our only income is from her ongoing part-time work, my small income from my writing, and investment income.
[Chad: This strategic use of your dual incomes is one of the more impressive parts of your story. Even starting in school, you worked together to not get into debt. Your lifestyle was always below your income, and you were able to save from the beginning. And as your income grew, your wealth-building ability grew with it. That's how FI is done!]
Did you use real estate investing as part of your wealth-building? If so, what strategies did you use? If not, what asset types did you focus on instead?
Our only real estate for the vast majority of our journey to FI was our primary residence, which we paid off in about 7 years. Paying off the mortgage quickly is probably not optimal from a strictly numbers standpoint, but eliminating that large expense gave us the confidence to make more bold decisions in our careers and lives than we otherwise would have.
After deciding to move from a stagnant real estate market in western PA to one of the hottest markets in the country in Utah in 2017, we decided to buy a home a year before we were ready to make the move and we rented it out for a year (technically 11 months). This one year experiment as landlords increased our interest in becoming long-term real estate investors.
But we've spent the past year moving across the country and adjusting to our new location while I was finishing writing a book and starting a new blog partnership. So we haven't made time to pursue more real estate investments yet.
Most of our wealth is currently in our portfolio consisting of index mutual funds.
[Chad: Real estate investing doesn't have to be an all or nothing thing. And it can fit into your life during some periods, and not be a factor in others. Chris and Kim have made smart, conservative decisions with their housing, and that seems to be a big part of their success.]
What were the biggest obstacles you faced while building wealth? How did you overcome them?
The biggest obstacle I faced was mental. I did not truly believe that "normal people with regular jobs" could actually achieve financial independence and retire at a young age.
As a result, I wasted about a decade on a suboptimal path before getting serious about our personal finances.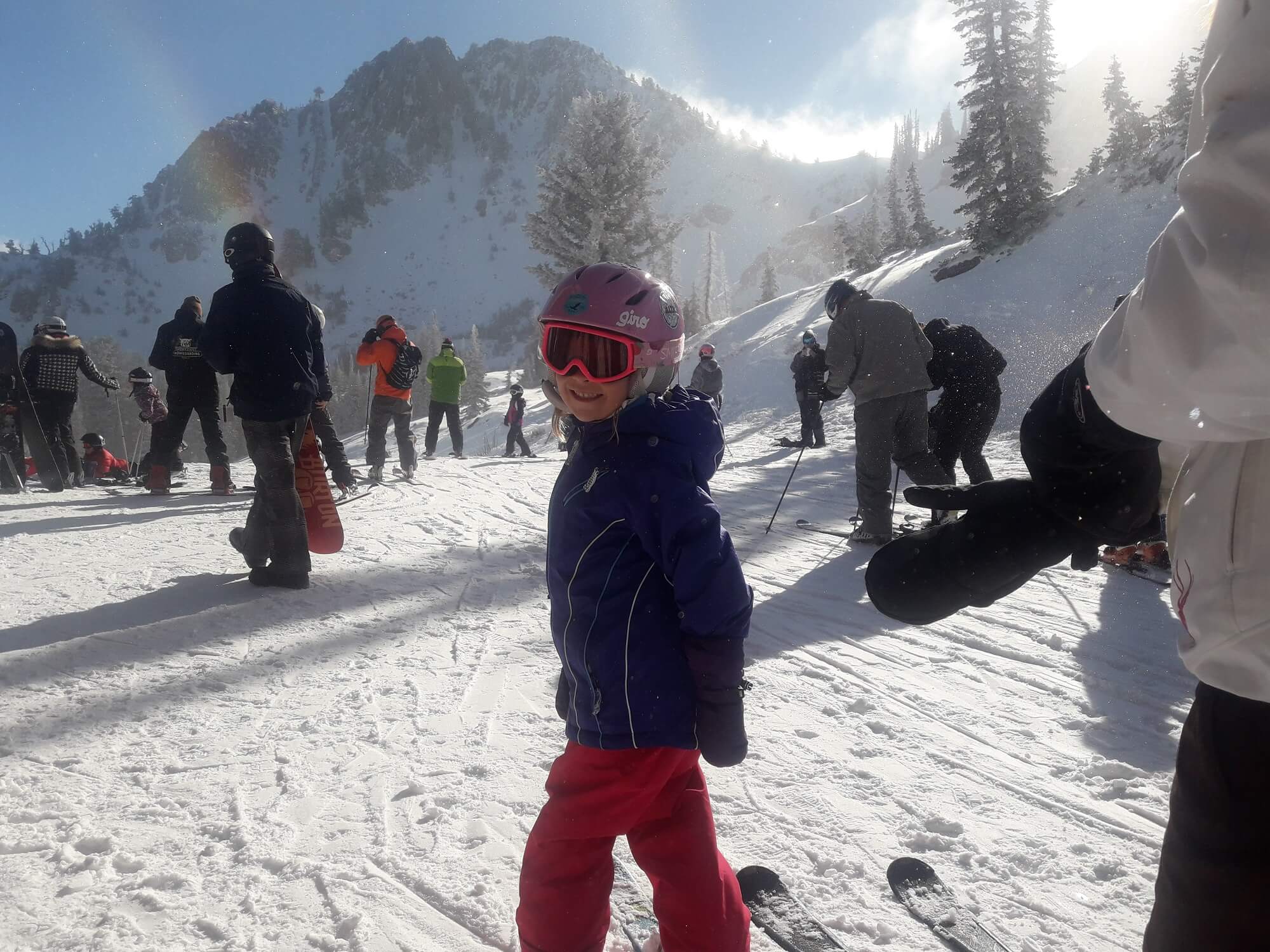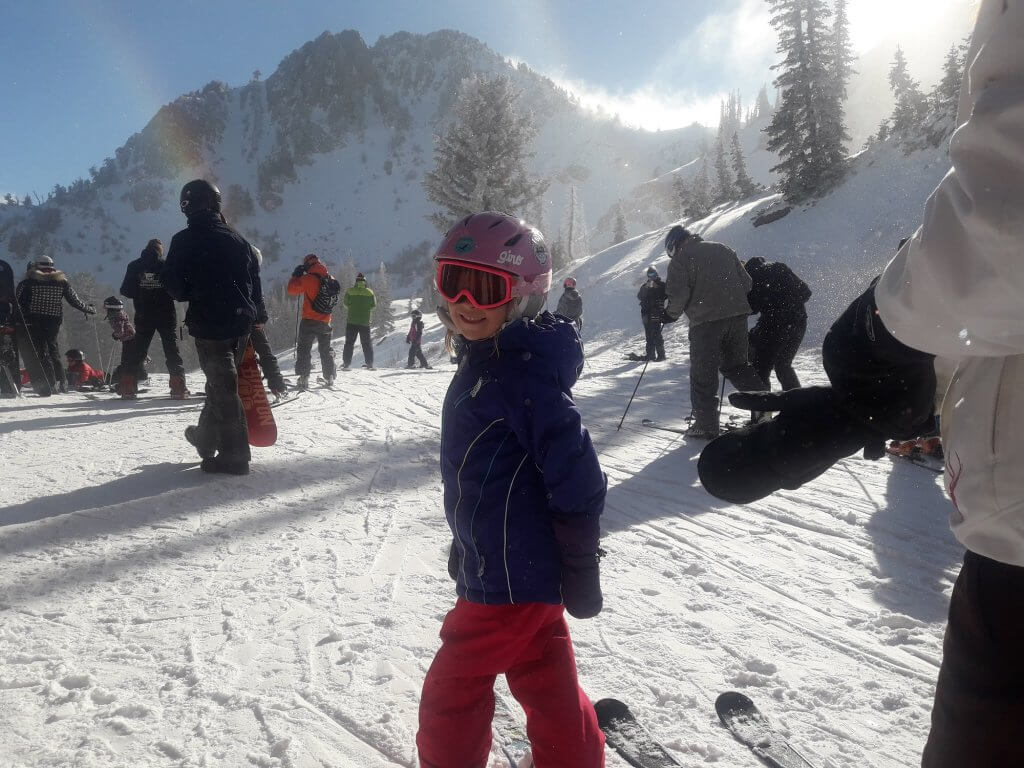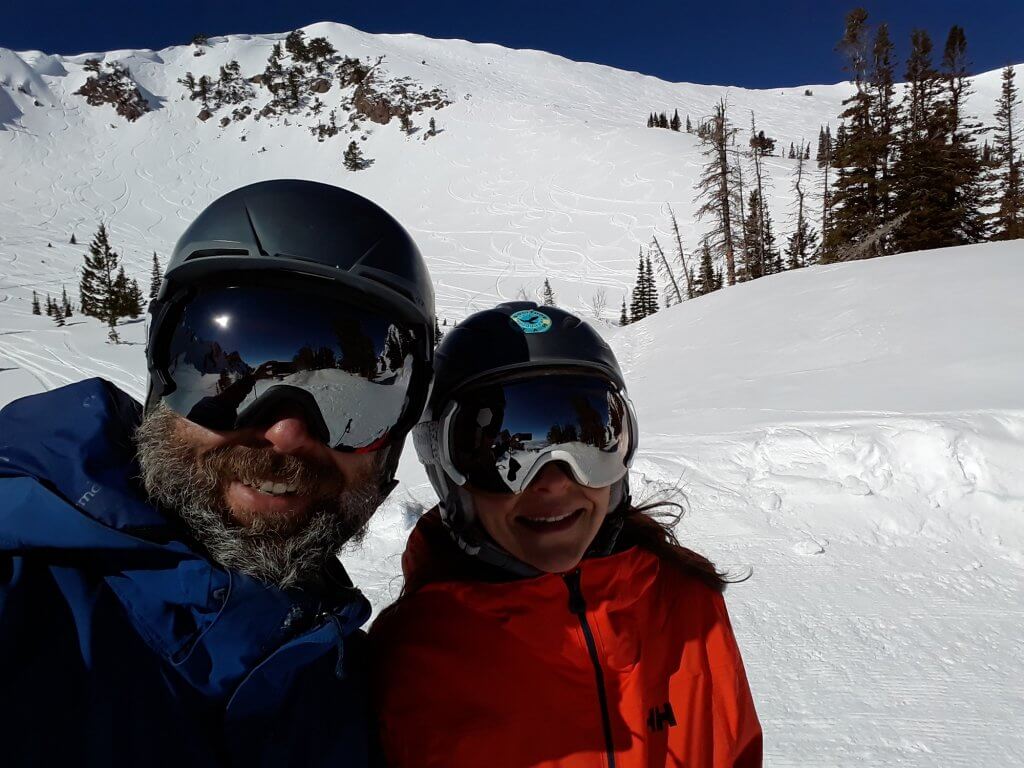 Investing
How would you describe your overall investing philosophy or plan?
I invest in a broadly diversified portfolio of passive index funds.
My philosophy summarized into one sentence is to apply the serenity prayer to my investments.
Grant me the serenity to accept the things I cannot change (investment returns, interest rates, inflation, sequence of returns, etc.), the courage to change the things I can (fees, taxation of investments, diversification, my spending/drawdown rate, my behavior), and the wisdom to know the difference.
In addition to basic concepts like being widely diversified across asset classes and annually rebalancing, we control risk outside of our portfolio. This is accomplished in a couple of ways:
By choosing a non-traditional retirement with some ongoing income
By building in considerable flexibility in our spending to allow us to continue living well below our means in "retirement."
[Chad: I love that one sentence, serenity prayer investing philosophy! Did you come up with that? If so, why I haven't you shared it before?! And it's also worth restating and emphasizing Chris' last statement  … he's not depending 100% on his investments in early retirement. He's building in flexibility and back-up plans. Earning a small amount of money in retirement and being willing to adjust spending gives you a large amount of control over your risk of running out of money. It's the secret sauce that I also wrote about a lot in my book Retire Early With Real Estate.]
What is your approach to debt?
We are both extremely debt-averse. For me, this was ingrained by my parents. For my wife, this aversion was developed after witnessing her parents face financial hardship when she was a teenager due to living above their means.
Overall, our debt aversion has served us very well, but it has limited us from seeking opportunities with real estate investments.
[Chad: I had a teacher early in my career tell me "It's hard to fall off the floor!"  By this, he meant if you keep your strategy and risk "close to the ground" and don't take huge chances, it's hard to lose!]
What has been your best investment?
Hands down it has been investing in our education. Our return on investment (ROI) has been astronomical.
We each have three college degrees. We obtained them with a total of about $15-20k debt incurred by my wife while putting herself through her bachelor's degree with no parental assistance. My three degrees and her other two degrees were obtained with no debt through a variety of means (assistance from my parents, working while getting the degrees, scholarships, and employer tuition reimbursement programs).
Self-education has also been extremely valuable. Since learning to manage our investments and do our tax planning, we save >$20k/year that we were previously paying in fees and taxes unknowingly. I've probably spent between $100-200 on books I couldn't find through the library.
I also used a combination of self-education, reading books (like A Writer's Coach, Stephen King On Writing, The Elements of Style, and Bird by Bird) and practicing daily to turn a perceived weakness and dislike of writing into a passion. Doing so now gives me an opportunity to use my writing to earn ongoing income while serving and helping others with my book and blog.
[Chad: Education has easily been my best investment as well. Books, classes, and in-person conferences have probably made me 1,000 times what I spent on them.] 
What has been your worst investment?
When starting out as investors, we chose a financial advisor based on the recommendation of a family member. Without doing any due diligence, we handed over large sums of money while blindly trusting this "financial professional."
This led to many large mistakes.
Probably the worst single decision was to follow the advisor's recommendation to roll over my wife's $100k 403(b) account into a variable annuity inside of an IRA. The variable annuity was laden with hidden fees we didn't understand. We literally asked NO questions and didn't even realize what a variable annuity was or that we owned one until sorting out our investments a few years later.
Another massive and more common mistake was following the advisor's conflicted advice to invest in our work-sponsored retirement plans only to the level where we received the employer match while bypassing tens of thousands of dollars of additional tax-advantaged space in these accounts. This conflicted investing advice made sense . . . for him, but not us.
He could charge fees on the money he managed and products he sold us.  But this cost us tremendously with taxes.
First, we lost out on the full use of tax deferral in our peak earning years. We also paid unnecessary annual taxation on dividends, interest and capital gains earned in a taxable account rather than the tax-sheltered retirement accounts. Plus this unnecessary taxable income elevated our income to a level that we could no longer utilize our Roth IRA accounts. And finally, the investments were also about 20 times more expensive than those we now hold.
The extremely simple tax strategy that I now utilize saves us over $10,000 a year in taxes and over $10,000 a year in fees that we were paying when following this advice WHILE improving investment performance. The improved performance is primarily a function of eliminating these fees and taxes. If you don't understand the fees and taxes on your investments, read those last two sentences a few times and let them soak in.
[Chad: Chris' experience of turning over finances to an adviser without asking questions is unfortunately not uncommon. You probably know this, but no one prioritizes your best interest more than you do. And this means that you need at least some basic level of financial, tax, and investing knowledge, even if you hire an adviser. This is true because you must know enough to ask questions. And don't be afraid to push back if anyone recommends something to you that doesn't make sense. In the end, simple, low-fee investing actually produces better results over the long run anyway.]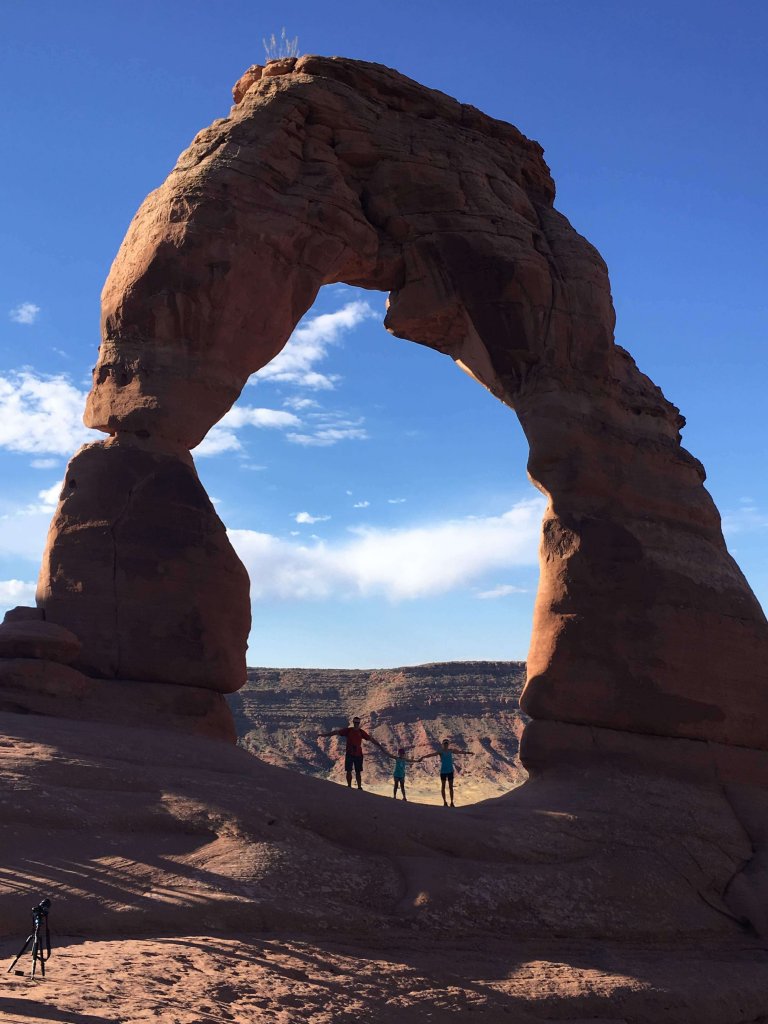 Financial Independence
Did you take any mini-retirements/sabbaticals on your way to financial independence? If so, what were they like and when did you take them?
No. But as we approached our FI number we realized that a traditional retirement where you don't earn income and drawdown investments feels restrictive and frankly doesn't make much sense for someone retiring as early as we are.
Our original plan was semi-retirement. I planned to work as a travel physical therapist 6 weeks to 3 months a year to stay current in my profession. I'd also earn some ongoing income while having 9+ months off a year. Kim would then continue working in her part-time, location independent job as well.
However, I had an opportunity to team up with Brad Barrett and Jonathan Mendonsa of the Choose FI podcast to write the book Choose FI: Your Blueprint to Financial Independence. Then a few months later an opportunity presented itself to partner with Darrow Kirkpatrick to work on the blog Can I Retire Yet?.
So I decided to completely leave my career.
Do you still work? If so, what does that look like for you?
No work as a physical therapist, but I do write and am working on developing that into a lifestyle business. Kim continues to work remotely 28 hours/week for an operations research company.
What are your approximate annual personal expenses? (a range is fine)
We are assuming they will be somewhere in the $40-50k/year range on average. But we are not strict budgeters, and we anticipate considerable variability from year to year.
That number contains a lot of discretionary spending which can be cut. Aside from spending a considerable amount on renovating our house this summer, our three biggest areas of spending over the past two years have been food, outdoor gear/adventures (ski passes, bikes, etc), and charitable giving.
Can you explain your post-financial independence income source(s) for living expenses? (i.e. rental income, stock dividends, sale of stocks, pension, a business, etc)
My wife's income covers all of our normal expenses, which are relatively low. We have a paid-off mortgage, paid off cars, a low tax burden, minimal need for life or disability insurance And we also get our health insurance at very affordable rates through her employer.
I currently make very little from my writing (average about $500/month from the blog), but I've utilized a sweat equity deal to buy into the blog. So, over time my share of the income will increase as will any future income streams we develop.
I've also focused my writing efforts over the past two years working on writing the book. So, sales should provide passive income going forward dependant on how the book sells.
We also have our portfolio which in theory should fully cover our normal expenses based on a <4% withdrawal rate. But in the first year of my "retirement", we were actually net saver. Despite doing a major home renovation this year, we will draw down <2% of our portfolio.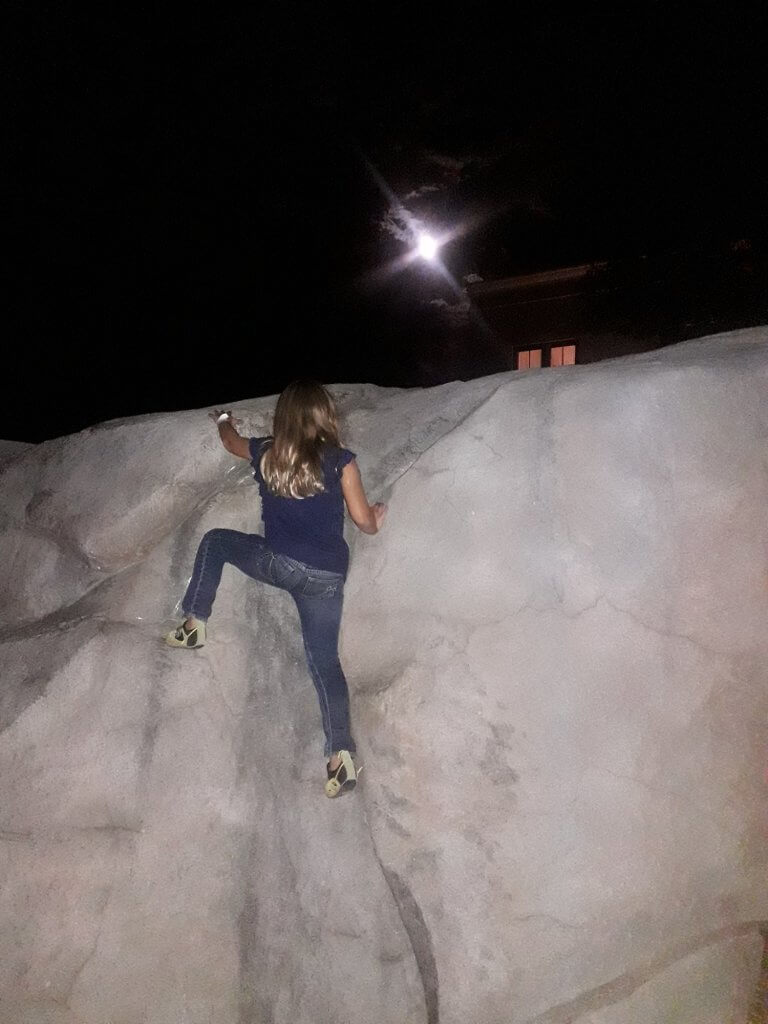 Doing What Matters
What causes, ideas, or people matter most to you?
My first priority is to my family. My wife and I are both very involved in all aspects of our daughter's life.
Surprisingly, all of the change that we went through in such a short period led to considerable stress in our marriage in the first year of transitioning to early retirement and making a big cross country move. Now that we're settling into our roles and routines, our lives are immensely better than when living a standard two working parent lifestyle.
I am very passionate about helping ordinary people simplify personal finance and learn to use their finances to create better lives while avoiding mistakes like the ones I made. I'm currently doing this through my writing and am interested in exploring other vehicles including one-on-one coaching and developing courses in the future.
I hate the American healthcare system. It was the driving force behind me wanting to retire early and do something different with my time. However, I still have a passion for using my skills as a physical therapist to help people maximize their physical function to live their best lives.
This past winter I started volunteering with an adaptive ski program, and I see myself continuing to do more of this type of work combining my passion for the outdoors and improving health, wellness, and function outside of the traditional medical system in the future.
[Chad: That difficult transition seems pretty common. Early retirement isn't all a bed of roses! Glad it's settled into a good routine for you all.
And it doesn't sound like you'll be bored or lacking things to do in retirement! Lol. And that's not a surprise, by the way. One of the big myths of early retirement comes from the traditional idea of retirement (i.e. doing nothing productive). It couldn't be further from the truth with most early retirees I know. What is true is that most of them are doing what matters most to them and they're doing it on their schedule!]
If you could spend your time doing anything on a regular basis, what would it be?
I love outdoor adventure for various reasons. Being in nature, particularly in big mountains or remote locations, and doing challenging activities is a spiritual experience for me. It is the one place in the world where I am able to shut off my brain and truly be in the moment.
This was our driving force when my wife and I had no idea what we were doing financially and didn't think FIRE was realistic for people like us. So, we started on our path toward becoming "Dirtbag Millionaires." It is tremendously rewarding to have been able to build this life that allows regular time outdoors doing the things we love most without sacrificing our financial security.
[Chad: That Dirtbag Millionaire article is actually how I found Chris and reached out to him at the very beginning of my blog. That idea definitely resonated with me! That led to me writing my first ever guest post for Chris, and we've been friends ever since.]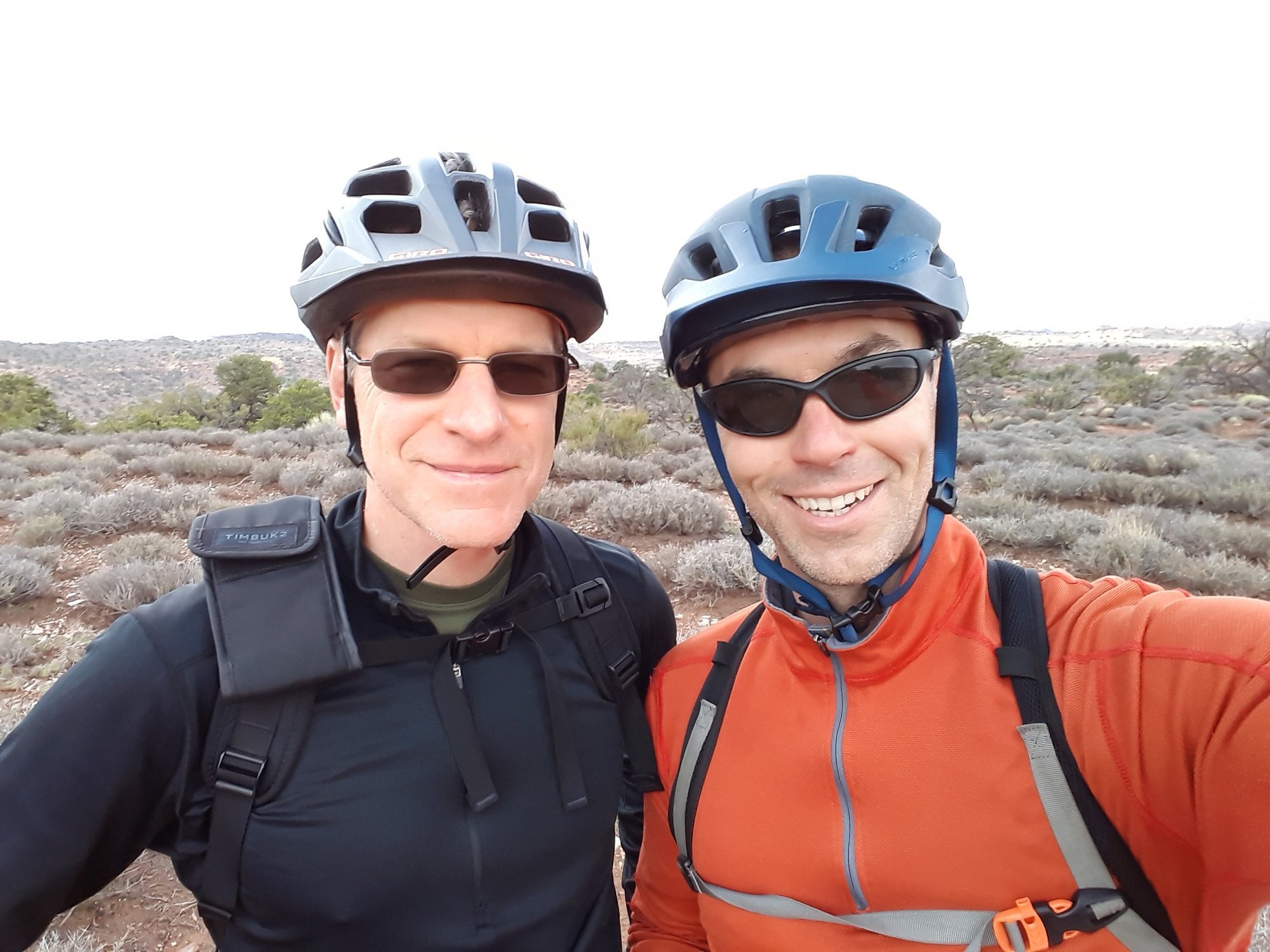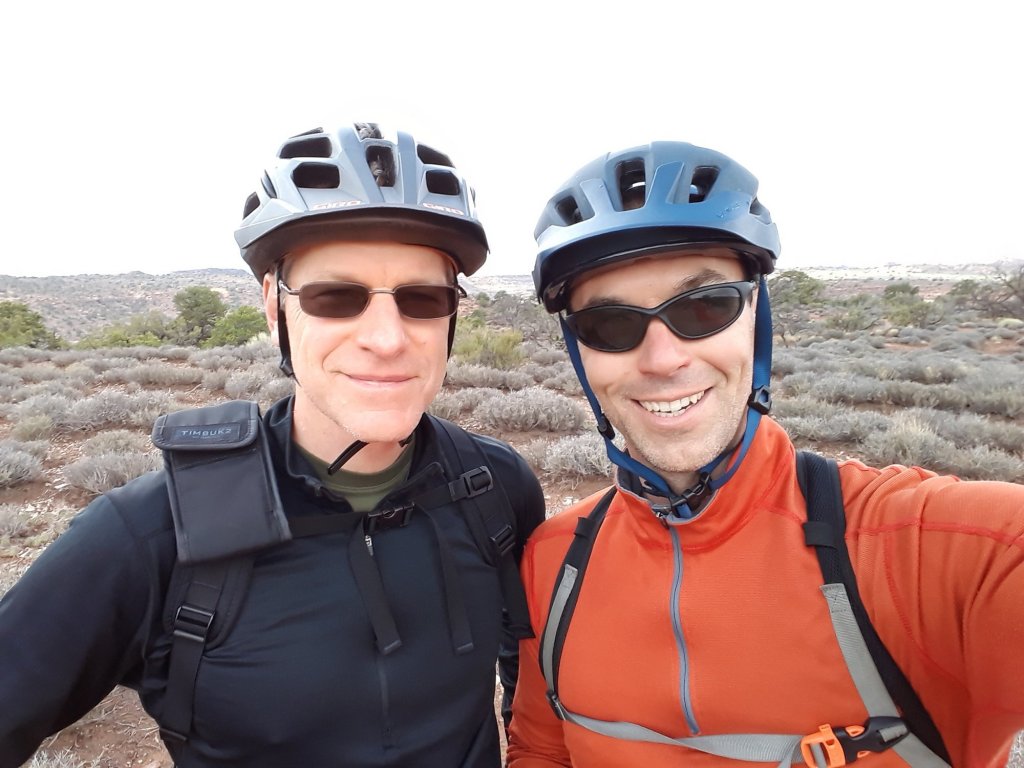 Final Tips & Recommendations
What concerns do you have for the future? How do you plan to address that?
As already noted, I am very financially conservative and am not a risk-taker. So, I'm always concerned with the uncertainty that comes with a long retirement.
Some of the big concerns I have are:
how we'll deal with health insurance for the next 20+ years until Medicare
whether our investments will match historical averages
inflation
I don't consider myself an investing expert who knows how to manage risk internally by forecasting and timing future economic events. So, we chose a simple buy-and-hold philosophy and manage risk externally to our portfolio. This includes choosing a non-traditional retirement where we continue to play offense by earning income post-FI. We also have considerable flexibility in spending as noted above.
What books, blogs, podcasts, and/or YouTube channels have helped you to get started or do you just find extremely valuable? (Can be categories in business, investing, or life/philosophy – other than a sacred book)
If I can plug my own book, I wrote it because it's the exact book I wish I would've found on my journey to FI. I took bits and pieces from MANY people's work to develop my own blueprint to achieve FI.
[Chad: I'm a BIG fan of this book. It's probably the first book I'll recommend people read if they're interested in the concept of Financial Independence. Here's the Amazon link.]
I tip my hat to Jacob at Early Retirement Extreme for codifying many of the FIRE principles that are now commonly accepted and Pete at Mr. Money Mustache for taking that message to a bigger audience.
Probably more than anything, I learned from their writing that people taking this path are the vast minority of the overall population, but we are certainly not alone. I learned that the lifestyle I dreamed of is possible for regular people with normal incomes.
The technical aspects of investing and tax planning are something I needed a lot of help with.  I love JL Collins' blog and credit him with making previously incomprehensible investing concepts very simple and achievable. I also got a great deal of value from the work of Vanguard founder John Bogle and the Bogleheads' (followers of his philosophy) forum, and several prominent members of that community including Jim Dahle, Mike Piper, Rick Ferri and William Bernstein.
Similarly I needed a lot of help with understanding the tax code. I highly recommend the Mad Fientist and Go Curry Cracker for simplifying taxes in a manner similar to what JL Collins did with investing.
I also got a lot of value from following and connecting with peers on a similar path and timeline to ours including Coach Carson, Slowly Sipping Coffee, Big ERN and Physician on FIRE.
Equally, if not even more, important was having mentors who had a similar philosophy and lifestyle to the one we were pursuing. It helped that they were a few steps ahead of us in the process. The voices I found most valuable here were Todd Tresidder and Darrow who is now my partner at Can I Retire Yet?.
Last but not least, FIRE tends to focus a lot on frugality. I also got great value from people who taught me to focus on thinking bigger and earning more. This includes the work of Tim Ferriss, Dan Miller, and the classic Napoleon Hill book "Think and Grow Rich" that my dad gave me during my senior year of high school and I continue to re-read every year.
[Chad: Wow! What a collection. If that doesn't show you the value of self-education and never-ending-learning, I don't know what does!]
Any big mistakes you've made that others should avoid?
I already covered the major financial mistakes I made with our investments. I think those are symptomatic of a bigger mistake, which was not asking enough questions as a young adult.
The biggest reason I am where I am today is because I questioned things. Like why most people buy as much house and car as they can get loans for. Or like why people work their whole lives to retire at 60 or 70.
The biggest reason I didn't get here sooner is because I didn't question other assumptions sooner. Like the idea that investing is too complicated for an average professional person. Or like there is nothing you can do to control your tax burden.
Anything else you'd like other current or aspiring financial independence seekers to know?
There are two big points I try to consistently make in all of my writing:
You have to learn the rules.

Unlearn the unwritten rules that most people blindly follow. These include assuming going to college is a good decision, you save 10% of your income, investing in difficult, your mortgage should be x% of your take-home income, you finance your car purchases, retirement age is 65, etc.
Learn the actual rules that are inviolable and that determine the quality of your life. These include basic math (the impact of your savings rate, investing fees, understanding how investments compound, etc.), tax laws (tax-advantaged investment accounts, tax advantages of investing in a personal business or real estate, ACA regulations, etc), and understanding legally binding contracts that come with financial products (including credit cards, insurance products, mutual funds, etc).

Financial independence is not a dichotomy of FI or not FI. Retired or working. Reaching some magic FI number or quitting your job won't magically make you instantly happy or change your life. Instead, FI should be viewed as a continuum. You progressively gain more power, starting on the day you start your journey. You should not defer happiness to some future time that may never come. Instead, you can use your finances to gradually and progressively improve your life while redefining retirement to match your wants and needs, rather than what settling for retirement as society tends to define it.
[Chad: Those last few paragraphs are worth a reread (or 3-4!). Chris packed a lot of wisdom into this interview. Thank you for your time and for sharing your knowledge and experiences with the world. You can stay in touch with Chris at CanIRetireYet.com and you can get his brand new book here.]
Do you have any questions or comments for Chris? Please leave them below. We'd love to hear from you.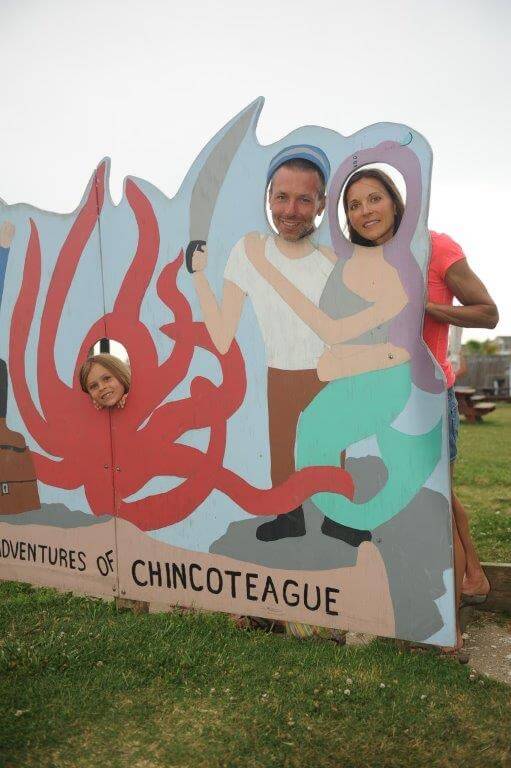 Get My Free Real Estate Investing Toolkit!
Enter your email address and click "Get Toolkit"