A credo is the philosophy or set of beliefs that guide your day-to-day actions. This article is a summary of the credo that guides my own entrepreneurial journey and informs the advice you'll find here at coachcarson.com.
Back in 2016, I made my first attempt to organize these ideas into a blog article. And this is my attempt to revise and update those ideas for 2020. Although the explanations have changed a little, the 7 principles have stayed the same.
I do need to disclose upfront that I feel uncomfortable even sharing this credo publicly. Putting "principles" out to the world risks coming across as boastful. It could sound as if I've somehow "arrived" or reached a better place than someone else.
Guess what? I haven't!
I can assure you that I'm a work in progress just like everyone else. These principles are aspirations that guide and inspire me. I do hope that I'm better today than I was yesterday. But I certainly don't claim to be perfect.
So with that disclosure in mind, I hope you can benefit from these principles as much as I have. It's in striving to live your ideals that you flourish with money, entrepreneurship, and life.
Now, let's start with principle #1.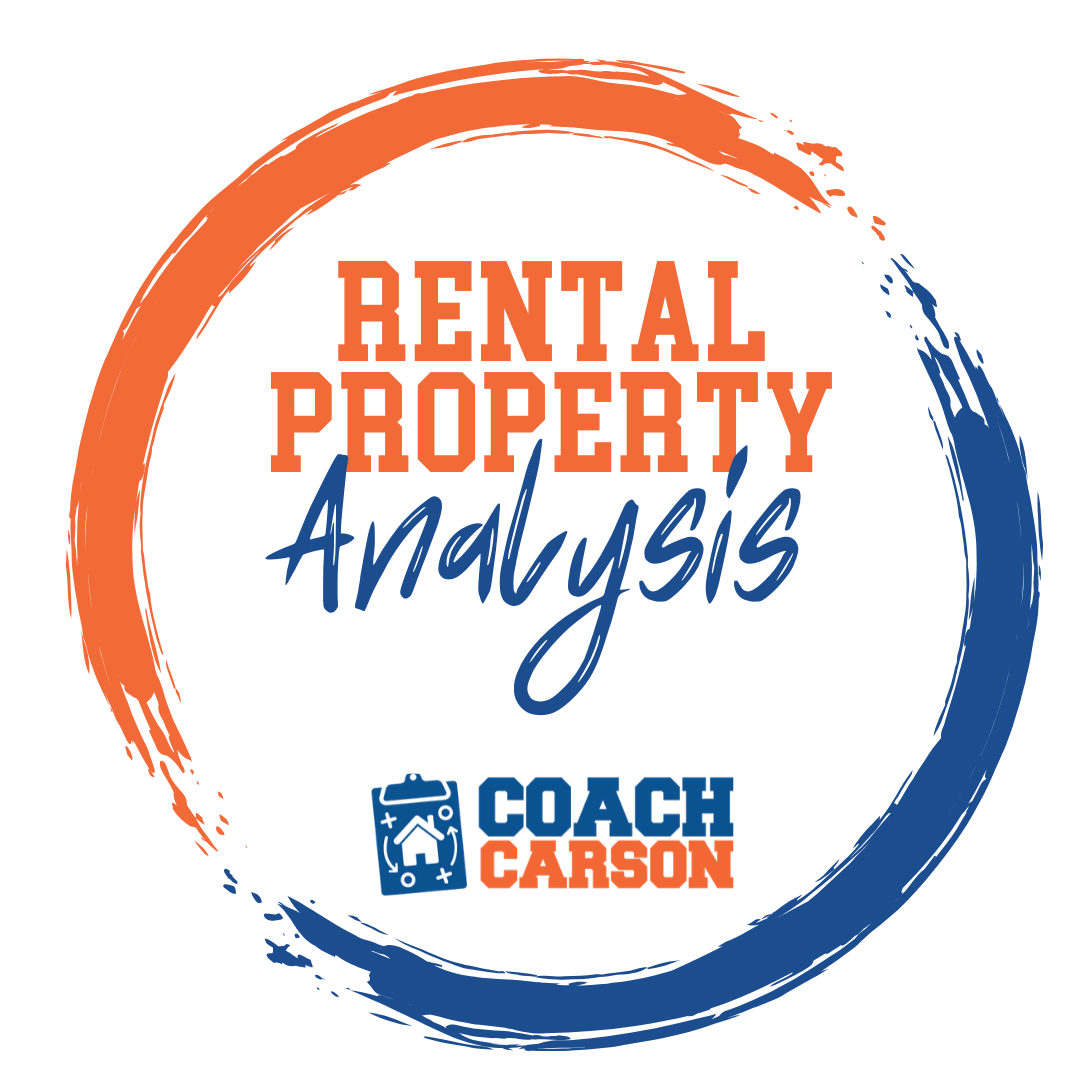 A course by Coach Carson that teaches you how to run the numbers so that you can confidently analyze and buy profitable rental properties. It also includes Coach's rental analysis spreadsheet.
Get the Course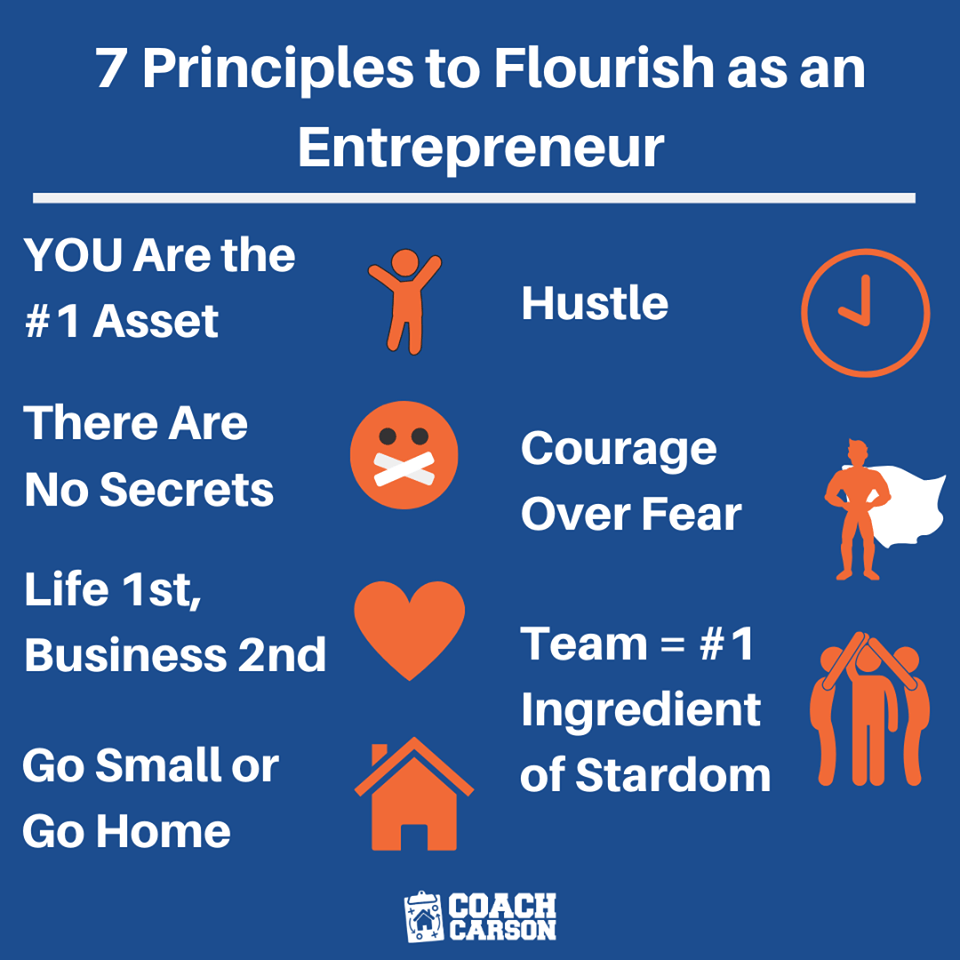 1. You Are the #1 Asset
I bet you are familiar with the idea of an asset. You can buy financial assets like houses, apartments, mobile homes, stocks, and bonds. All of these can be valuable when purchased wisely.
But none of these assets come close to the infinite potential returns from your #1 asset – YOU.
What exactly is so valuable about you?
Your uniqueness. Your mind. Your heart. Your attitude. Your skills. Your ability to earn income. Your ability to communicate.  Your trustworthiness. Your desire.
It's easy to fall into the trap of improving only things outside of yourself. But everything in your life and business starts with you.
So, how can you maximize the value of this greatest asset?
Invest in yourself.  Spend your time and your money to improve yourself. Focus on specific trade skills like real estate investing fundamentals but also more general skills like communication.  I have read or listened to self-improvement daily for over 18 years. And each year, I also purchase books, classes, and in-person events. These have easily been my best return on investment.
Take care of yourself. Sleep, good nutrition, exercise, and relaxation aren't just luxuries. They are the very foundation of your entire life. If you drive a truck engine 24-7 without rest or maintenance, it will burn out and lose its usefulness.  Your body and mind are no different.
Study your unique personal balance sheet. Leverage your strengths. Compensate for your weaknesses. There is no one like you. Embrace your unique qualities, and build your business upon it.
Starting today, treat yourself as something more valuable than gold. It's not an exaggeration.
2. Hustle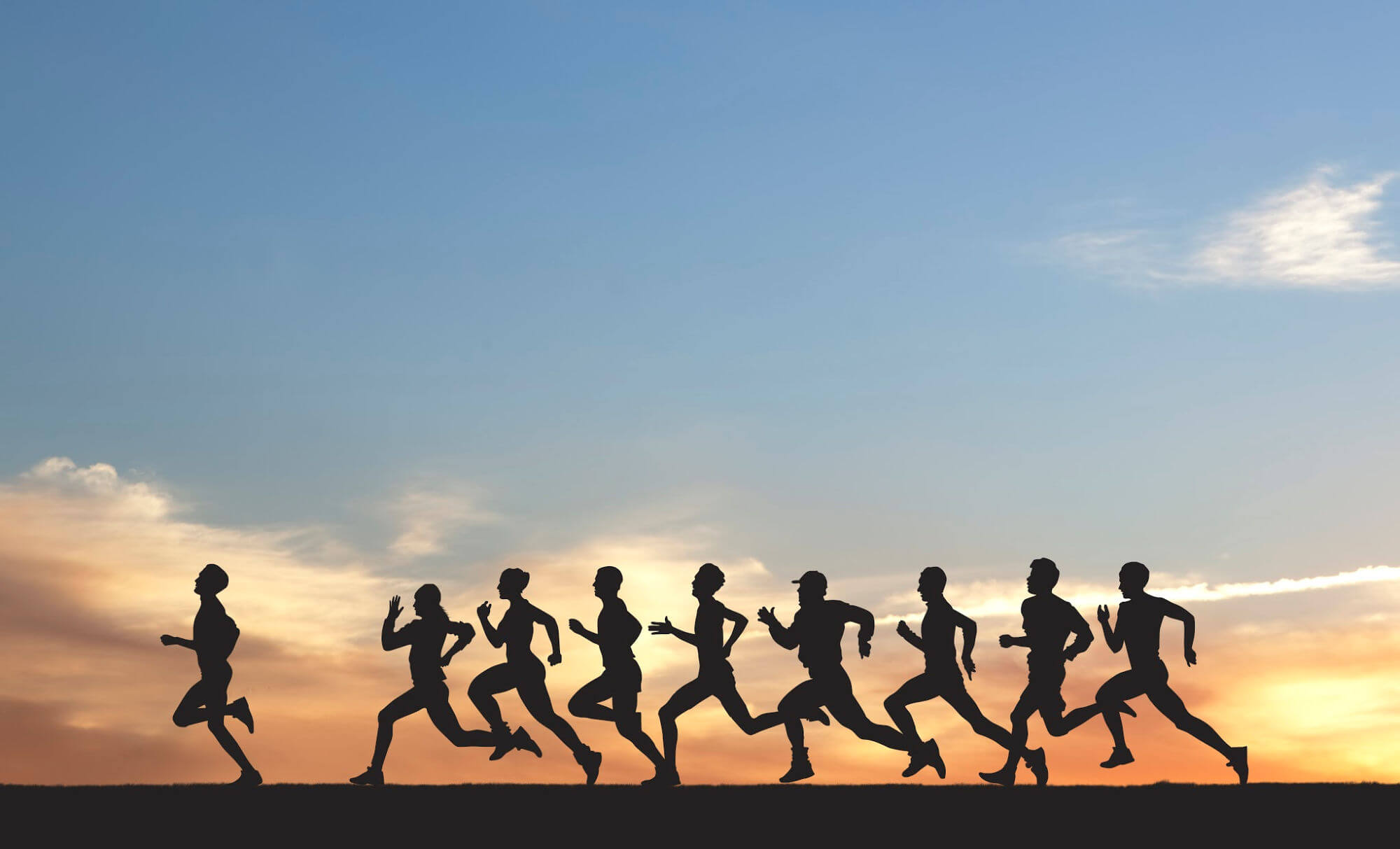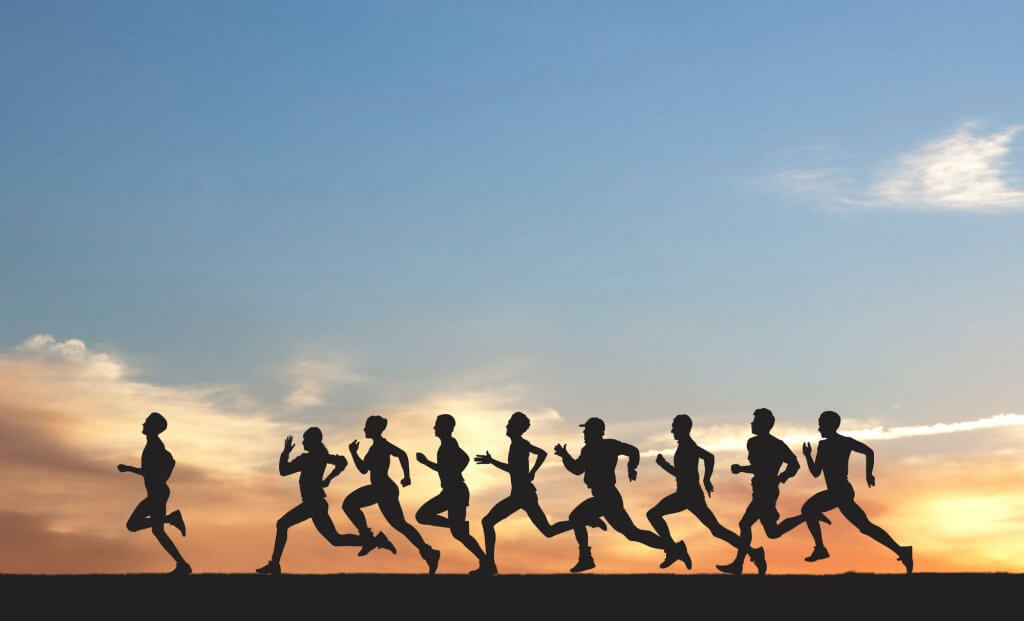 If you don't want a 9-5, be prepared to hustle 24-7." — Anonymous
When I first started my real estate business at 23 years old, I was a complete newbie with little knowledge and no business skills. I had recently graduated from Clemson University with a degree in Biology and a minor in German. So, I was qualified to tell you the species of the tree in a yard and then translate it to German!
Even as a quick learner, it took me months to build even basic investing and business skills. And it took even longer for me to start mastering my real estate investing craft (a process that still continues today).
So, how did I make any kind of progress with such low levels of knowledge and skills? I just hustled.
You can't control the many disadvantages you have as a beginner. But you can control how you hustle. It can be your great equalizer and entrepreneurial superpower.
Hustle is:
doing everything with enthusiasm
showing up early and staying late
giving 100% effort
being slightly obsessed, even when it makes others around you uncomfortable because they don't want it as badly as you do
hard-earned confidence in your eyes that attracts the admiration (and the money) of investors, team members, clients, and customers
Hustle is extremely valuable because there are no shortcuts to achieve it. It requires dedication, work, and sweat, day in and day out.
If you can't see yourself hustling to make your cause, your business, or your goals successful, find something that you can hustle for.
Like trying to make bread without flour, you can't create anything great without hustle.
3. There Are No Secrets (i.e. Focus on the Fundamentals)
Secrets sell.  That's why advertisers use the words new, secret, or exclusive so often.
But you know the truth.
Whether it's a diet, an exercise routine, building wealth, or starting a business, there are really no secrets.
There ARE subtle distinctions and key pieces of information you can pick up along the way.  But, the core of success in any endeavor is an open book.  It really comes down to this:
Focus on and master the fundamentals.
The fundamentals are the key skills and areas of competency of your craft. The exemplars of any craft have mastered those fundamentals through practice and hustle (see principle #2!).
An excellent medical doctor trains for years to master the fundamental processes of health, disease, and the human body.
An excellent carpenter becomes an expert with the tools of the trade and the processes of applying those tools.
My online course Real Estate Start School is essentially training on the fundamentals of acquiring good real estate investments, including:
Markets and real estate valuation
Deal analysis (aka running the numbers)
Financing
Team building
Deal finding & negotiation
I'm also building more courses in the future to teach other core competencies like landlording, paperwork and real estate contracts, remodeling and construction, and bookkeeping.
Every path has its own fundamentals to master.  If you don't know what they are, observe or ask someone more experienced than yourself. Then proceed to improve at those fundamentals for the rest of your life!
4. Team = the #1 Ingredient of Stardom
The biggest misnomer of business is the "self-made" man or woman.  It's just not true.
Yes, you can individually decide to learn, hustle, and focus on the fundamentals.  But it's impossible to succeed without help from others.
Real estate investing and really the entire economy are an intricate web of relationships with people. If you want to move forward, you need to build a quality network of people (aka a team) around you.
In the #1 ingredient of stardom, I share some of the specific people you need to add to your team. It includes your mentors, teachers, advisers, contractors, employees, partners, and family members. And don't forget as a landlord that it also includes your customers (i.e. tenants)!
The trick to an excellent team is recruiting.  You need to attract and pick only the best people on your team.
Teacher Jim Rohn once said, "you are the average of the five people you spend the most time with." So carefully choose the people you depend upon.
The other part of an excellent team is leadership. This means you.
The best leaders aren't dictators. Instead, they are servants. They aspire to make their team members better, and they give more than they expect to receive. They also motivate with pride instead of fear.
In return, servant leaders are rewarded with the hearts, minds, loyalty, and best performance of their team members.
5. Courage Triumphs Over Fear
I learned that courage was not the absence of fear, but the triumph over it. The brave man is not he who does not feel afraid, but he who conquers that fear."

Nelson Mandela
Any worthwhile endeavor will be scary. Fear and achievement go hand in hand because the higher you reach, the further you potentially have to fall.
As Nelson Mandela teaches us, the key is how you respond to and conquer that fear.
The root meaning of the word courage is "heart."  It's like the virtue that pumps blood and vital oxygen to every other virtue. With courage, it's possible to thrive.  Without courage, every other strength diminishes.
In his book Awaken the Giant Within, Tony Robbins calls fear an action signal.  It's a message from our body that says "get ready."
If we listen to that message, we can respond courageously by preparing ourselves appropriately for the challenge.
If we cower down, stick our head in the sand, and ignore the message, we only make the fear worse.
I have found that fear has an energy to it.  If the fear conquers you, it paralyzes you.  If you conquer it, the energy fuels your tenacity of purpose and becomes a central part of the solution to all of your problems.
As modern-day Stoic philosopher Ryan Holiday says, the obstacle is the way. Instead of running from fear, turn it around and make it the path of your ultimate success.
Conquering fear, like any other skill, can be learned and mastered with practice every single day.
6. Life 1st, Business 2nd
As an entrepreneur, you don't exist to serve money or your business.  Your business and money exist to serve you (the owner), your customers, and your stakeholders.
That doesn't mean you can't be passionate about business or work. I certainly am.
I'd like to simply challenge you (and me!) to keep your business in its place. Build your business around and in service to your personal goals and values. For example, if you value time for exercise, family, and travel, make that a part of your business right now instead of waiting for "someday."
And yes, this deliberate type of business takes extra creativity and work. But it's the essence of the balance that I talk about in the Money-Life Manifesto and call the Golden Mean of Money.
Letting your business control you also reminds me of the famous story of Frankenstein. An ambitious scientist spends years creating a monster and giving it life.  But the scientist soon becomes disgusted with and terrified of the large, awkward creature he has created.
The same thing can happen to your business if you let it get grow too fast and become a creature of its own.
The good news is that you can shape your business any way you want, like an artist molding a lump of clay.  But you as the artist must have the vision, the discipline, and the courage to mold your business into an entity that works with your life.
7. Go Small or Go Home
"At the peak of the Fulfillment Curve we have enough. Enough for our survival. Enough comforts. And even enough little 'luxuries.' We have everything we need; there's nothing extra to weigh us down, distract or distress us, nothing we've bought on time, have never used and are slaving to pay off."

– Vicki Robin and Joe Dominguez, Your Money or Your Life
"Go big or go home!"
"10x your results!"
"You're thinking too small!"
Have you ever heard those lines in the online real estate investing space? Has it made you feel dissatisfied or inadequate?
Well, you won't hear it around here. Instead, you'll be encouraged to go small or go home!
Instead of putting the most or the biggest on a pedestal, enough is just fine here. And you are the only one who can measure when you've arrived at that place.
Enough is that elusive place at the top of the fulfillment curve when your needs are satisfied, you've got enough "little luxuries" to keep life interesting, but you're not burdened with superfluous stuff or commitments.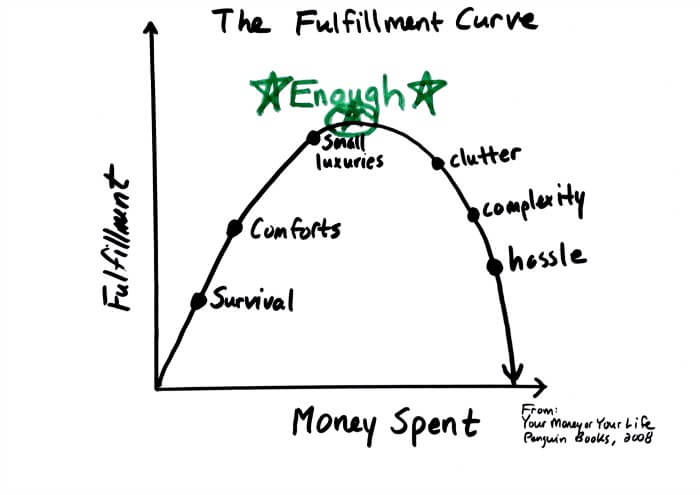 And keep in mind that much of go-big, 10x "success" that you see on social media can actually be a failure behind the scenes. If you make all the money in the world but lose what matters, what's the point?
"Enough" in the real estate investing world could look like a simple portfolio of 10 properties, free-and-clear of their debt that pays you over $70,000 per year with minimal hassle and low risk. Once you have enough, you can 10x the quality of your time and relationships and be satisfied doing more of what matters.
Of course, you're free to go big if that's what makes you happy. But it's just not a requirement to impress me or anyone else. And it's certainly not necessary to meet your financial goals.
Conclusion
The good life is a process, not a state of being. It is a direction, not a destination."

Carl Rogers, American Psychologist
So, now you know the 7 core principles that make up the credo at Coach Carson.  Please remember that these principles are more like guiding stars and not a destination you can ever perfect.
I really see these principles as a game. Each day you start the game over and try to improve a little more, a little more, and a little more. In that way, the improvement of your self and your business never ends. And since it's a fun game, I plan to keep playing as long as I live!
What about you?
Do you have your own credo or philosophy? How has it helped you in your own work or business? Did I miss any principles that you find important? I'd love to hear from you in the comments below
Get My Free Real Estate Investing Toolkit!
Enter your email address and click "Get Toolkit"