John Schaub has been investing in real estate for 4 decades and through 7 recessions. He is also the author of a long-time favorite, best-seller book called Building Wealth One House at a Time.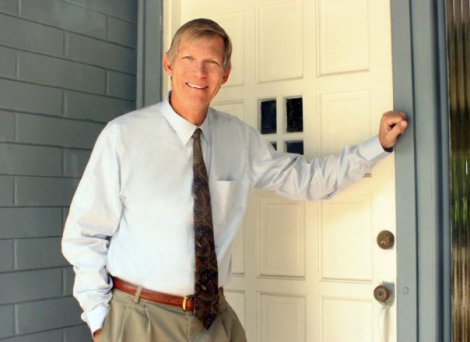 In this interview, I interview John Schaub to learn what he thinks about the current economic climate and what principles helped him to succeed over a long period of time in real estate. You'll learn how you can reach financial independence using little deals and a simple portfolio of quality properties. John also shares tips for finding, buying, financing, and managing the right rental properties that can make you wealthy.
And what I think you'll also love about this interview with John is his balanced approach to business and life. When he autographed a copy of his book that I bought years ago, he wrote "Build Wealth, Enjoy It, Share It." It's a challenge I'm still trying to live up to.
I hope you enjoy this interview!
– Coach
Listen to the Podcast Here
Watch the Interview Here
Some of My Favorite Lessons From John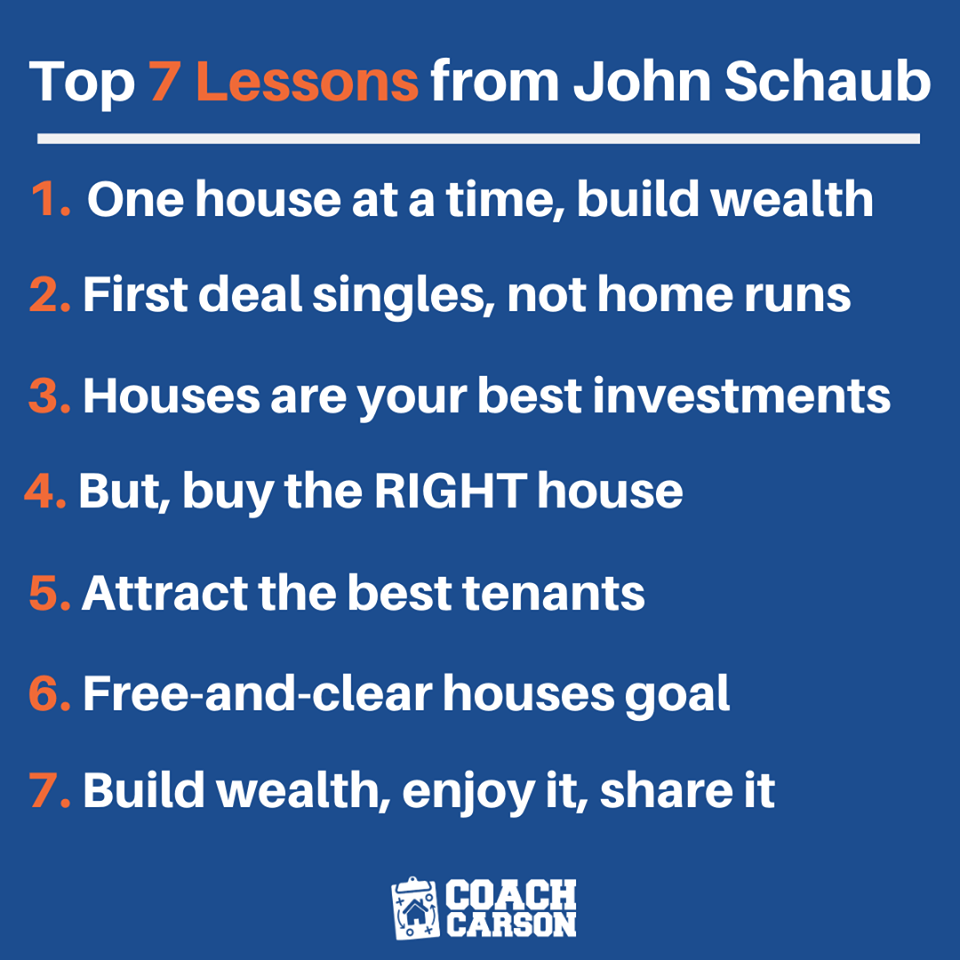 One house at a time, build wealth – no need to get rushed or take big risks. The tortoise still beats the hare in this race.
First deal singles, not home runs – your first deal doesn't have to be your best. Be safe, but get in the game. And hold it over the long-term if it's a reasonable deal.
Houses are your best investments – they're simple, in-demand, and plentiful. And they can can grow in value while also producing rental income.
But, buy the right house – not all houses are created equal. Buy a relatively simple house, with lots of storage, on a good lot, in a demand location.
Attract the best tenants 

– great tenants can be your most valuable team members who pay on time, take care of the property, and stay for a long period of time.

Free-and-clear houses goal – aim to pay off at least some of your rental house mortgages to increase cash flow, decrease risk, and simplify your life in retirement

Build wealth, enjoy it, share it – building wealth isn't just about piling up the most money. Enjoy it along the way, and give back to your family and your community with your time and treasure.
Help Spread the Word!
Help me reach new listeners on Apple Podcasts by leaving us a rating and review! It takes just 30 seconds. Thanks! I really appreciate it!
Connect With John Schaub (+ Other Recommended Resources)
Get My Free Real Estate Investing Toolkit!
Enter your email address and click "Get Toolkit"