This week's post is a little different. Instead of a full article, I'm sharing my recent article and podcast appearances from around the web. I'm also giving a sneak peek of my future plans at CoachCarson.com.
Coach Carson Around the Web
Last week Carl from 1500days.com wrote a guest post for me about How to Get Rich With Live-in Flips. This week I returned the favor and wrote a guest post for him on his site.
My guest post is The Best Real Estate Strategies For Early Retirement. I include specific tips and strategies for both real estate growth and maximum income, including house hacking, the rental property snowball, the buy-3-sell-2 plan, self-directed IRA loans, and more.
I was also honored to be interviewed recently by Shannon McLay on the Martinis and Your Money Podcast. Shannon has a very fun approach to personal finance with her blog financially-blonde.com, her podcast, and her recently opened storefront business in New York City called The Financial Gym.  Shannon helps people get financially fit and financially sexy!
My podcast episode with Shannon is here:
Travel Blog Coming Soon
As you may know, I'll be in Ecuador with my family during all of 2017. It's an adventure we've been planning for a long time, and it's finally coming together.
If you're interested in following along with our journey, my wife and I plan to keep a travel blog with pictures, stories, and a few philosophical musings.  It will be on a separate site, but I'll share it here once it's up and running.
Stay tuned!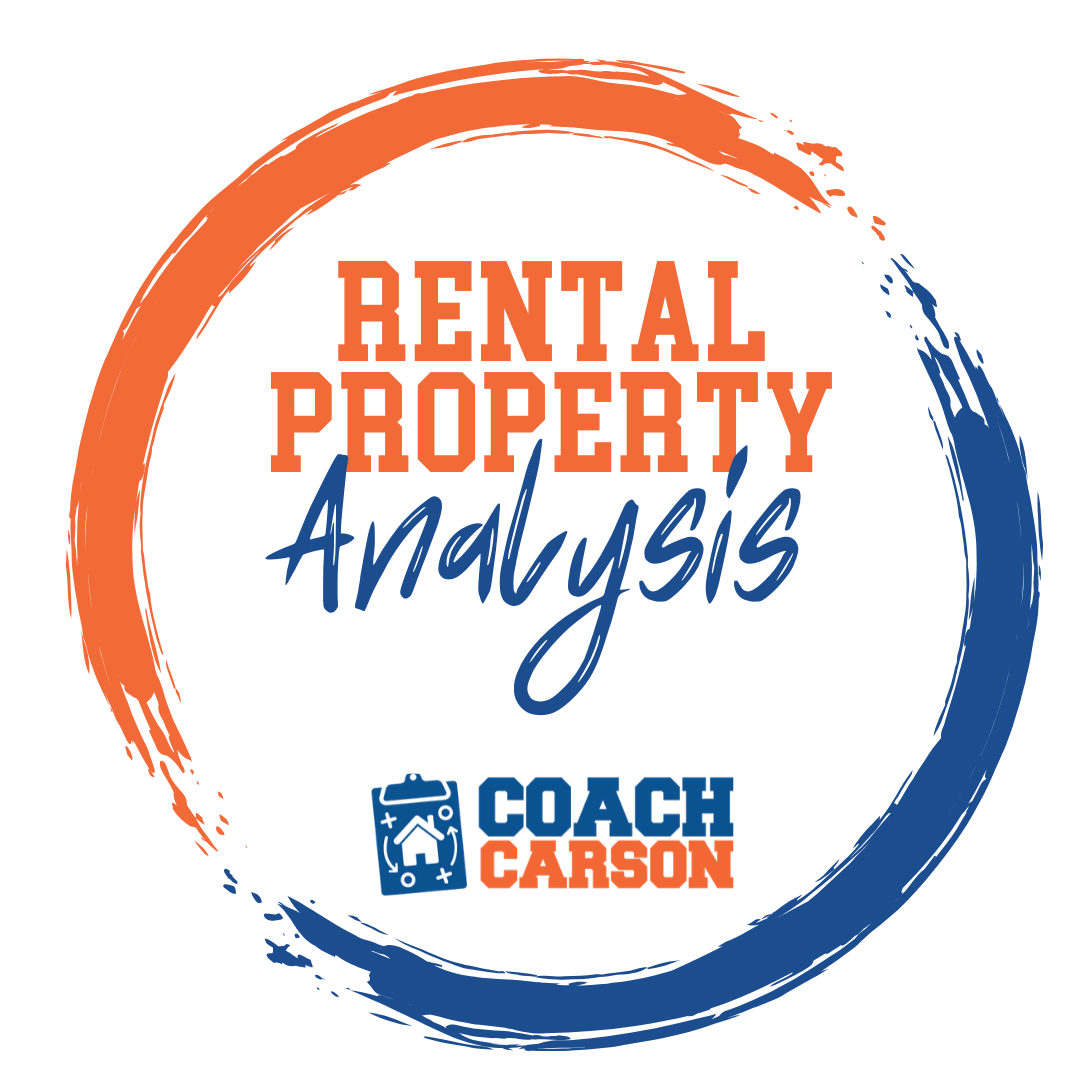 A course by Coach Carson that teaches you how to run the numbers so that you can confidently analyze and buy profitable rental properties. It also includes Coach's rental analysis spreadsheet.
Get the Course
Practical, Free Real Estate Content
Here on CoachCarson.com I'm not planning to go anywhere even though I'll be traveling.  We'll be living in one location most of the time, the kids will go to school each day, and we will try to keep things low-key.
So, I am actually looking forward to an even bigger focus on writing and teaching while there. That means I'll continue to send you my regular articles about real estate investing, money, and life.
If you'd like to see my past articles, be sure to check out my archive page with a list of every single article since 2011 (yikes,I can't believe it's been that long!).
I'm also working on a resource page to share the tools, technology, books, blogs, and educational resources that help my real estate investing business the most. Be on the look out for that soon.
Book about Early Retirement Using Real Estate Investing
I am assembling a lot of my best information into a new digital book. The content will be focused on a blueprint for early retirement using real estate investing. I want all of the steps and tools collected together in one place as a guide.
If some of you are willing, I'll need some help from a small group to be first readers and honest critics as it comes together. If you'd be willing, please give me your name and email on this form.
I don't have an exact date yet given travel plans, but I hope to launch the book in the first half of 2017.
Real Estate Investing Online Courses
I love teaching. It's really the main motivation behind CoachCarson.com.  But it's been a few years since I've done anything new with an online course.
So, I'm back to the drawing board updating everything. I plan to have a series of courses that will mix short tutorial videos (like these), live webinars for Q/A, written materials, online quizzes to reinforce your knowledge, and an online community for interaction with me and other participants in the course.
My current ideas for courses (both this year and into the future) include:
Investing 101: 60 Days to Start (or Restart) Your Real Estate Investing Business
Buying 101: How to Find, Negotiate, & Close Good Deals
Financing 101: How to Finance Your Investments (Both Traditional & Creative Sources)
Buy & Hold 101: Learn the Business of Income Properties For Income & Growth
Fix & Flip 101: Learn the Business of Fixing & Reselling Properties for Chunks of Cash
I'm working to launch Investing 101 sometime in 2017. So, if you're interested in that course or others on the list, please sign up for my waiting list to hear about it first.
Thank you for your support! I value the opportunity to share with you each week.
Is there anything else you'd like to see from me? What ideas or suggestions do you have for my content or courses in the future?  Please let me know in the comments below.
Get My Free Real Estate Investing Toolkit!
Enter your email address and click "Get Toolkit"