Whether you have been investing in real estate for 6 months or 20 years, you can always get better by studying those who've been in the game longer than you.  I did that several years ago when I attended a seminar taught by Pete Fortunato, a veteran investor with over 51 years of experience!
Pete is also friends with fellow Florida real estate investors John Schaub and Jack Miller (deceased), who have been two of the most influential real estate teachers during my real estate career.
I took pages of notes at the 1-day seminar, but I narrowed the lessons down to my 3 favorites. I'll explain each of these top lessons in the rest of this article.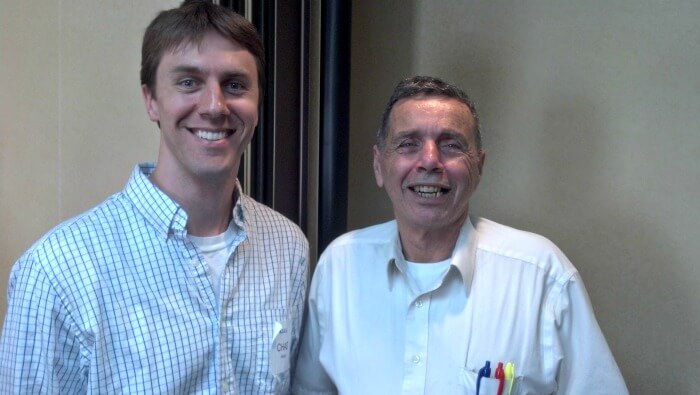 Lesson #1:  Commerce Is About People
You can have everything in life you want,
if you will just help other people get what they want."

                                                                          – Zig Ziglar
It's easy to be fooled into thinking that success in real estate or business is primarily about buildings, numbers, or paperwork.
It's not.
Everything in our business starts and ends with real people. And just like you and me, these people have needs, problems, frustrations, desires, goals, and hopes.
By focusing FIRST on people, the rest of the business works much better.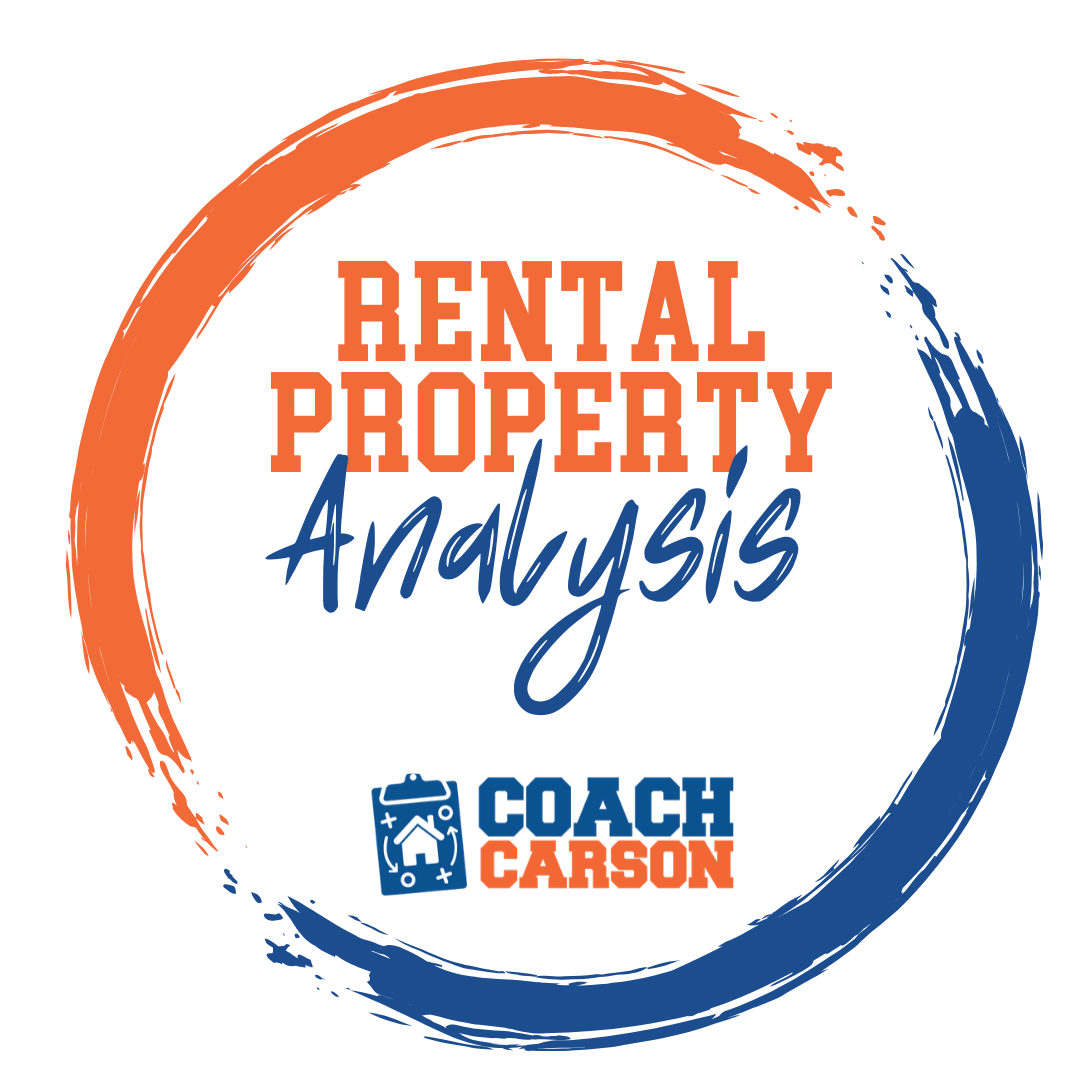 A course by Coach Carson that teaches you how to run the numbers so that you can confidently analyze and buy profitable rental properties. It also includes Coach's rental analysis spreadsheet.
Get the Course
One Relationship, MANY Positive Transactions
Pete told us a story about one of the first deals he did, back when he was just 20 years old.  He bought a triplex from a burned out landlord. This landlord took a leap of faith with Pete by seller financing part of the purchase price to him.
Pete made money on this deal over the long run.  But MOST importantly, Pete demonstrated his competence and his trustworthiness to this person.
How did that pay off for Pete over the years?  That one happy seller did over 27 other transactions with Pete and gave him countless referrals for other deals.   The seller also gave Pete a positive introduction to his banker who made Pete many other loans over the years.
How valuable was that one positive relationship to Pete?! The impact was enormous!
And that result is not a unique to Pete. I've had almost the exact same experience with multiple people in my business.
Pete reminded us that some of the important people in our business include our tenants, buyers, investors, sellers, referral sources, contractors, and vendors.
When you make people and relationships your focus, Pete says it changes everything in your business.  And this isn't just a fuzzy, feel-good philosophy.  It's also the most profitable.
Lesson #2: Use Multiple Currencies To Solve Problems
We can not solve our problems with the same level of thinking that created them"

                                                                                                                     – Albert Einstein
I see my primary real estate investor role as a creative problem solver. So I loved that Pete emphasizes being creative and stepping outside of artificial boxes and limitations created by our society, our industry, and our own minds.
The key paradigm Pete taught is the concept of currencies.
We all know the most popular currency:  money.  What we call money is just a piece of paper printed with fancy green ink by the Federal Reserve Bank.
Are the fancy green pieces of paper what we really want?
Pete told a funny story about a conversation with one person trying to sell his house.  The person said,
I just want cash for my house."
Pete responded,
Cash? That's what you really want?  So if I brought a suitcase with $100,000 in Federal Reserve Notes, what would you do with them? Decorate the walls? Use them for insulation? Take a bath in them?"
His story makes the point obvious.  Money is just a currency or a medium of exchange to get something else that we really want.
So the key issue to solve isn't the currency.  It's the problem that we think the currency will solve.
So your job as a creative deal maker is to:
Figure out the real problems to be solved (this is usually related to real estate, but dig deeper ).
Come up with solutions that are win-win.
The solution part of this equation may or may not just be giving someone cash.  Most people in the real estate business today are creatively lazy from years of easy money markets awash in cash.
When you're willing to step back and think about the whole problem, many alternative solutions arise that may be much better than the standard cookie cutter approach.
Here's an example from my investing experience.
An Older Seller Who Just Wants to Cash Out
One day I got a call from a property owner. The person on the other end of the phone was a man in his 70s.  He owned a rental property that was now vacant.  The previous tenant had skipped payments and then trashed the place.  After this experience, the owner "didn't want to fool with it anymore."
We met, walked through the house, and talked. He was a man of few words, but he did tell me what he thought the house was worth. And he also said he wanted to get his cash and move on.
What if I stopped there? The price was a little too high given the condition of the property. I was not willing to pay him cash at that price.
Is this deal dead? Not at all. I just need to learn more about his true problem.
Ask More Questions and Get to the Root of Problems
Instead of walking away, I asked more questions. For example, I asked what he would do next.  Would he buy another rental? Or just put the cash in the bank?
It turns out he had liked the financial part of being a landlord. The regular monthly income served him well over the years. And he wasn't exactly excited about 1% CD rates in the bank. He just "didn't want to fool with tenants, vacancies, and maintenance."
Aha! Now I see the problem more clearly.
So, I decided to make him multiple offers (aka solutions).
Offer Multiple Solutions to a Problem
First, I offered the owner all cash at a lower price that I was more comfortable with.
Second, I offered him a scenario where I paid him his asking price, put some cash down, and paid the rest in installments over time (aka seller financing).  The interest rate was higher than he could get with a bank CD but lower than I could get from my lenders. And I loved that I could cash flow a quality property from day #1.
He didn't like my cash offer. And initially, he didn't like the seller financing offer.
But I explained that he'd get a steady monthly income on the first of each month while I handled everything with tenants and headaches. Also, I planned to spend thousands of dollars improving the property, so if something happened to me he'd get the property back in much better condition.
After feeling me out and getting to know me better, the man agreed to the seller financing offer.  Unfortunately eight years later he passed away. But we both helped each other while he lived, and his heirs continue to get an income stream from me today.
Solving problems creatively requires a larger toolbox of "currencies" than ordinary real estate investors. You must become an expert with those tools and then LISTEN carefully to people. But if you do,  you and your customers can be rewarded handsomely.
Lesson #3:  Don't Forget Why You Do This!
The most important kind of freedom is to be what you really are."

– Jim Morrison
Pete shared an amazing story that demonstrates why we really do the real estate business. I've since borrowed this story many times during my own talks and articles!
Pete had three friends who were all real estate investors, and they decided to go on a trip together to Europe.  Each of these three investors was successful in their own right.
The first had 18 houses that he owned free and clear (no debt owed).
The second had 48 apartment units, and he also owned his free and clear.
The third had 1,500 houses (!!), and he ALSO owned them free and clear.
Given their investments, isn't it likely that all three of them had enough money to pay for a nice trip?
One person in the seminar audience even blurted out to Pete, "The guy with 1,500 houses could probably buy part of Europe!"
So after one week together, the three friends had a wonderful time.  In fact, it was so much fun that the one with 18 houses said to the others, "Why don't we just stay another week.  I heard about some other great tours we could go on."
The second investor with 48 apartments said, "Sure. Sounds great!"
But the third investor with 1,500 houses said "I'm sorry. I've got to go back to take care of some business problems."
Hmmmmm …
The lesson?
Why do you really invest in real estate?  To own a bunch of properties? Or freedom?
Freedom to Do What Matters
If personal freedom is your why for investing, be careful of the trap that more is always better.  You can always continue justifying new growth, new goals, and new mountains to climb.
Pete reminded us to get only as big as is necessary to meet our personal goals. After that, stop, slow down, and reconnect to your reason for investing in the first place. At some point, bigger businesses and portfolios bring more hassles and layers of management headaches.  You may earn more money, but each additional dollar will bring less and less personal freedom.
The people I look up to, like Pete, have chosen to grow their personal portfolio to a manageable size. They then use their extra time, money, and energy to teach and invest in other entrepreneurs.  They help others do what matters by helping them also become financially successful.
In case you haven't noticed, that's my own motivation here at CoachCarson.com!
What matters to you may be totally different. And that's wonderful! But the important part is to stay clear on YOUR reason for investing. Then you can use your "why" like a compass to steer your business and investing decisions over time.
What do you think about the top 3 lessons I picked up from Pete Fortunato? Have you found any of these lessons to be true in your life or real estate investing business? I'd love to hear from you in the comments below.
Get My Free Real Estate Investing Toolkit!
Enter your email address and click "Get Toolkit"