This is a guest post from a fellow real estate investor and blogger named Brian Davis.  
The article is about cutting-edge technology that could make our real estate investing more efficient, enjoyable, and profitable. Like all forward-thinking articles, some of these tech advancements will become big and some won't. But I thought it would be useful and fun for us all to step into the near future to anticipate what's coming. 
Brian uses technology daily with his 15 rental properties that provide him passive income to travel the world. His current home base is in Abu Dhabi in the United Arab Emirates in the Middle East. Brian also writes about his business and adventures at sparkrental.com.
Now I'll turn it over to Brian …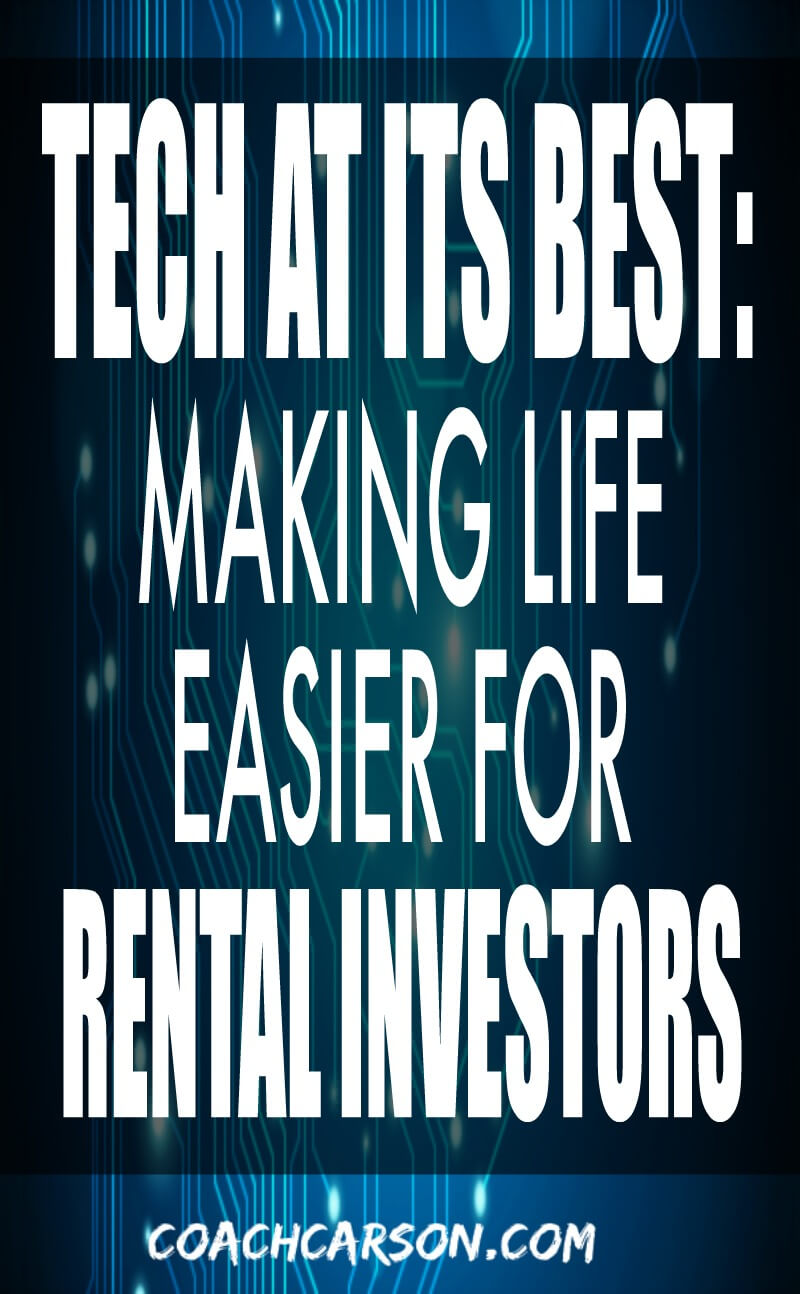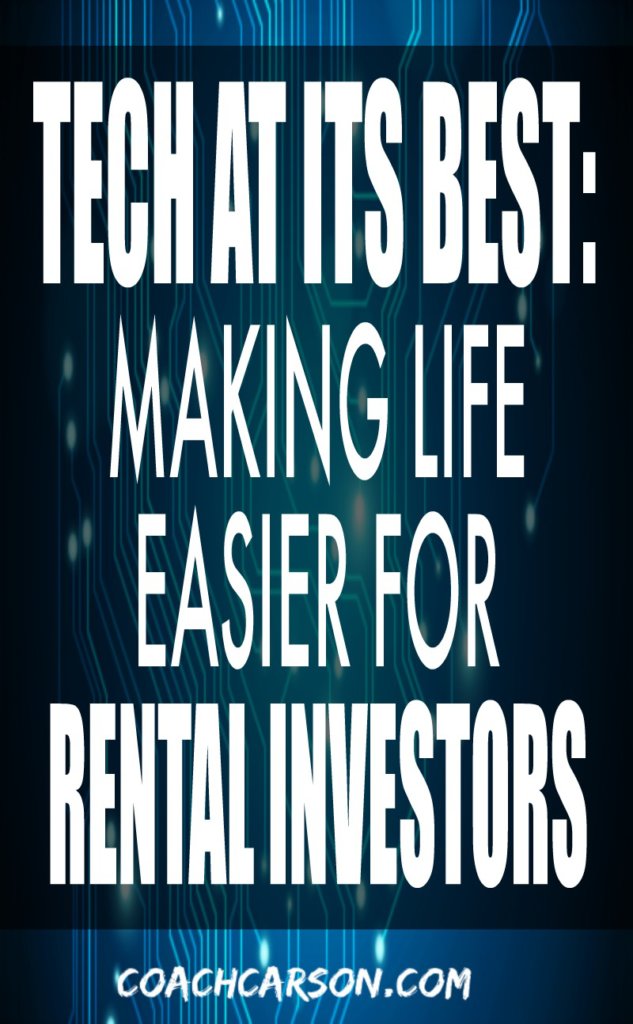 Real estate markets shift at a glacial pace compared to the daily gyrations of the stock market. Even technology seems to move in slow motion in the real estate industry.
Despite the rise of flat-fee online brokerage services, 89% of U.S. home sellers still hire a traditional Realtor. Most (88%) homebuyers also hire a Realtor, even though the majority find their own homes online (compared to only 34% who find their home through their Realtor).
Technology writers who bother to pay attention to the real estate industry tend to focus on fintech, particularly on crowdfunding services like RealtyShares or peer-to-peer (P2P) lending services like RealCrowd. But these platforms disrupt the mortgage and banking industries more than the real estate investing industry.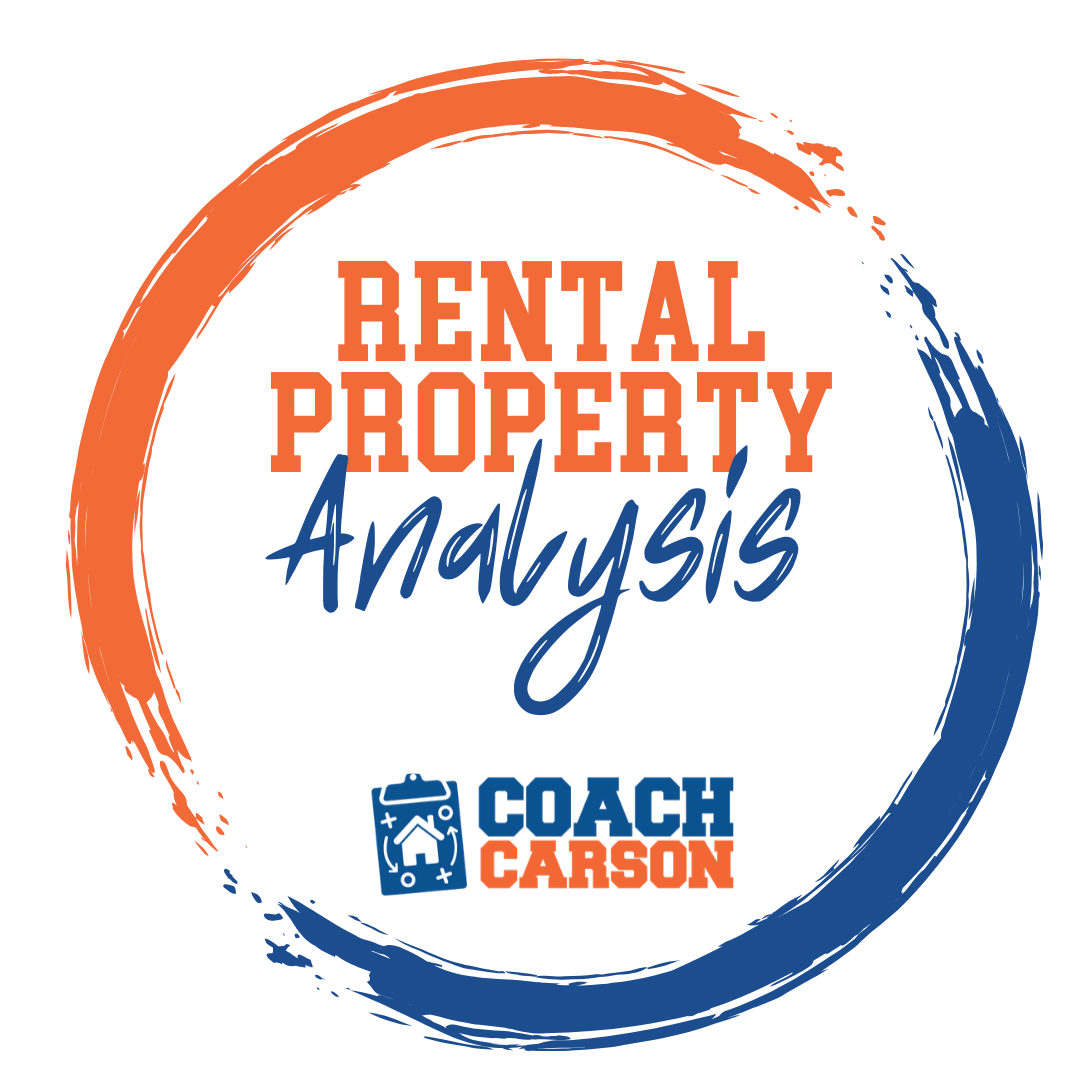 A course by Coach Carson that teaches you how to run the numbers so that you can confidently analyze and buy profitable rental properties. It also includes Coach's rental analysis spreadsheet.
Get the Course
So, what tech innovations are making life easier for real estate investors and landlords? Here's a quick look at five new services that could change your life for the better over the next year.
Cash Flow Sharing Services
Ever wanted to invest in real estate without the pesky property management headaches or high cost of entry?
New batches of real estate investing companies are cropping up that don't facilitate borrowing money like crowdfunding or P2P services. Instead, they buy, own, and manage the properties, and pay you part of the cash flow.
If that sounds suspiciously like a REIT, these companies tend to operate on a smaller scale and offer more transparency. You can choose which exact property you want to invest your money in. Then you get a monthly performance report along with your cash flow payment.
Like REITs and dividend-paying stocks, there's no minimum investment. If you have an extra $100 lying around this month, you can still invest in a rental property!
For early examples check out C.K. Mack and BRICKX, but expect to see more of these over the next year.
Long Distance Investing, Courtesy of VR (Virtual Reality)
Real estate investing has traditionally been a local affair. Not many people feel comfortable buying a property to renovate without actually walking through it to see what renovations it needs!
But lifelike 3D rendering in virtual reality (VR) is making it easier than ever to virtually "walk through" a property and scope out its condition. Today, VR is interactive – you can open closet doors and kitchen drawers, to see how they look inside.
In some ways, VR offers advantages that real life cannot. More intelligent VR rendering can show the natural light at different times of day, even different times of the year. When running the numbers on a potential investment, investors could use VR to superimpose potential renovations. You could literally see what the property would look like, with various improvements you're considering.
Or, for that matter, superimpose furniture, to test out décor if you're planning to move in eventually!
If this all sounds like science fiction, consider that one in three buyers today are making offers sight-unseen. Just one year ago, that number was one in five.
Virtual reality is making it possible for investors to "inspect" properties from across the globe and invest far from their own backyard.
Smart Home Tech for Landlords
Do renters actually care about smart home tech?
It turns out they do, with certain caveats. In a recent survey, 86% of millennial renters said they'd be willing to pay higher rents for a home outfitted with smart tech. While that number fell to 65% for baby boomers, it remains an impressive majority.
How much more would they be willing to pay? A whopping 20% more in rent, on average.
Not all smart home tech is created equal, of course. Smart locks (which are now starting to include biometric options like fingerprint scans) topped the list of in-demand smart home tech. Coincidentally, these also happen to save landlords time and money. You can grant temporary access to contractors or inspectors, and remove access to prior renters. No lock change necessary!
But the advantages for landlords don't end at smart locks. Smart thermostats save renters money on utilities (always in demand). Smart security systems are always appreciated. And a new breed of smart systems for pets have arisen over the last year. Considering that 68% of U.S. households own a pet, and renters with pets have a harder time finding pet-friendly rentals, imagine the markup you could charge for a smart pet door?
True Rent Automation: Direct from the Renter's Paycheck
How often do you have rental applicants who you want to offer a second chance to, but you have concerns about their credit or eviction history?
About now is the right time to disclose that I'm one of the founders behind this next innovation, so I'm a little biased.
While the financial tech behind it is complex, the service itself is simple: the rent is deducted from the tenant's paycheck, every time they get paid. At the beginning of each month, the rent is then deposited in the landlord's bank account.
The benefits for the landlord are pretty obvious. But it also helps renters with bumpy credit be approved for better quality housing. We also plan to report rent payments to the credit bureaus, to help build renters' credit, and offer additional rewards for participating.
This service hasn't launched for the general public yet, but we're preparing to offer a beta version over the next week or two. Sign up for our mailing list to try out our rent automation service before we open it up to other landlords.
[Chad: The ease of collection and the ability to improve tenant's credit by reporting to bureaus is big. This type of innovation can be very helpful for both landords and tenants.]
Mobile Property Condition Inspections
When renters move in and move out, the landlord or property manager should walk through with them to document the property condition. If you've ever had to withhold part of the security deposit, you know how important it is to document this step perfectly.
A paper checklist is all well and good. But what's even better is a mobile app that lets you shoot photos, select which room they're of, and mark them up with arrows or notes. All photos time-stamped, all notes agreed upon with a click of a button by the renters.
Try out Tap Inspect as a quick and easy app for knocking out property inspections quickly, with instant tenant sign off.
[Chad: This is one that I plan to explore. I would love to have a more organized, visual record of inspections from the first time I see the property all the way through the life of our ownership.]
Coming Soon: Sci-Fi in Reality
Know how concrete inevitably cracks and needs to be resealed, patched, or replaced?
That won't always be true. A Dutch scientist invented a "living" concrete, that heals itself with bacteria. When a crack appears, and water gets into it, the bacteria in the concrete activates secretes more concrete!
Or what about Tesla's new solar roofs, that look like slate or terracotta shingles, but can power an entire house? They also last indefinitely, according to Tesla.
Effectively, landlords could replace utility companies. They could sell power to their renters and then sell unused energy back to the utility grid.
[Chad: I LOVE this idea. I'm sort of a Tesla/Space-X junkie, and I've also been thinking about the future of solar utilities. An interesting Forbes blog post shared that we could meet ALL of the world's energy needs using solar panels in only 1% of the Sahara desert. As solar roofs and other practical applications increase, the reality of dispersed utility generation using solar becomes more and more likely.]
And while most home sellers and buyers continue to use a Realtor, an Oxford study from a few years back found a 98% probability that artificial intelligence will render Realtors obsolete in the not-too-distant future.
[Chad: Hmmm … this one has me scratching my head because for the foreseeable future I think people still trust and like to work with people on huge investments. But it's worth keeping an open mind to any possibility in the future. Think about other industries that have been completely disrupted, like newspapers (internet), taxis (Uber/Lyft), book publishing (Amazon), hotels (Airbnb), rental movies (NetFlix), etc. 
It all sounds like science fiction, but science fiction has a habit of becoming reality. Video calls were science fiction a generation ago. Ten years ago, smart homes were science fiction. For that matter, it was only ten years ago when Apple released the first smartphone!
What will the real estate industry look like in ten years from now? Smarter, more automated, more accessible from anywhere in the world, and more self-sustaining are safe bets.
[Chad: Thank you to Brian for writing this interesting article for us. Brian is a landlord, real estate writer, and entrepreneur who's owned dozens of properties over his career. He offers a free mini-course on passive income from rentals, and you can access more free resources and education on his company website at SparkRental.com.]
Get My Free Real Estate Investing Toolkit!
Enter your email address and click "Get Toolkit"