I became a full-time real estate entrepreneur right after graduating from college. I started from scratch with wholesaling, and then a partner and I progressed to flipping, rentals, notes, master leasing and other niches within real estate.
Today, our main focus is on regular monthly income (we own and manage 61 units), and we continue to buy and resell deals each year for income.
My start was unique. Not many people have the luxury (some see it as a handicap) of starting as a 23-year-old. If I failed, I had no family to worry about, and I would have been satisfied to sleep in the back of my free and clear Toyota Camry  — or in a tent. 
So, in this article, I want to tell you a different story.
This story is about what I would have done if I had taken a totally different path, working in a regular, 9 to 5 type of job. I will assume that this imaginary job was paying me $100,000 per year — but after working there for 15 years, I become dissatisfied and want to leave and become a full-time real estate entrepreneur. To replace my income, I plan to build a business fixing and flipping houses.
My make-believe story will have the benefit of my real world experience as a full-time entrepreneur and investor since 2003. The goal of my story will be to share how I would generate a new $100,000 per year career within the real estate business.
I hope my "what-if" story will give you some helpful ideas for getting started or for taking your real estate business to the next level.
_____________________
Continue reading steps 4, 5, 6, and 7 at BiggerPockets.com
_____________________

Enthusiastically your coach,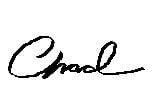 Get My Free Real Estate Investing Toolkit!
Enter your email address and click "Get Toolkit"